After the governments announcement on the 22nd March regarding the new roadmap out of lockdown, many questions have arisen about when weddings can return to normal and what they will look like whilst restrictions are still in place. Please also note that all information in this article, especially dates, are subject to change based on government decisions.
What do we know at the moment?
Some key dates to note are the following:
8th March- Ceremonies with up to 6 guests
12th April- Weddings with a reception for up to 15 guests
17th May- Weddings with a reception for up to 30 guests
21st June- Weddings without any restrictions
At the moment we know that ceremonies can begin to take place again from the 8th March with up to six guests. This number includes the couple, but excludes any staff working the event. Such ceremony can take place at a licensed venue that is permitted to be open. A stay at home order will remain in place until the 29th March, so weddings before this date are expected to be an essential legal ceremony.
From the 12th April, weddings are permitted to take place with up to 15 guests and they can have a reception. However, details of restrictions regarding receptions haven't been finalised but we expect them to be based on last year's rules and therefore be a sit down meal in a venue that is permitted to be open.
From the 17th May, weddings will be permitted to take place with up to 30 guests and have a reception, again however, we expect this to be a sit-down meal.
From the 21st June, weddings will be restriction-free. This means that there will be no limit on guest numbers and social contact won't have 'legal limits'. Of course, this date is subject to change, yet we'd expect there to be at least a weeks notice.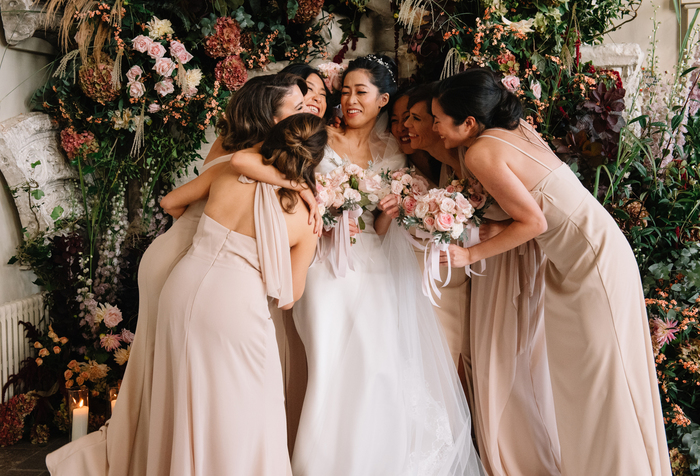 Who is included in the restricted numbers?
There is still guidance and details to be released on this matter, however, following wedding restrictions from the summer of 2020, we can expect it to include the wedding party and any children. However, staff and suppliers at the event won't be included in this number.
Are receptions allowed?
The current government guidance available states that receptions are allowed at weddings of 15 and 30 guests, however lacks further detail. Looking back at last year again, we can suggest that this means you can have a wedding breakfast or sit down meal and must still follow social distancing measures.
At this time, receptions can continue as normal from the 21st June.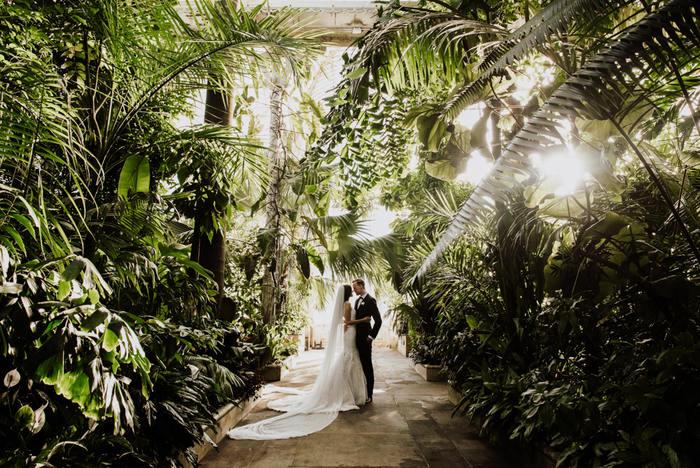 What is a restriction-free wedding?
At this time there is no published details on what 'restriction-free' will mean at a wedding, but laws and rules regarding social contact are expected to be lifted at the same time, so this means you should be able to have speeches, dancing and singing again if you decide to.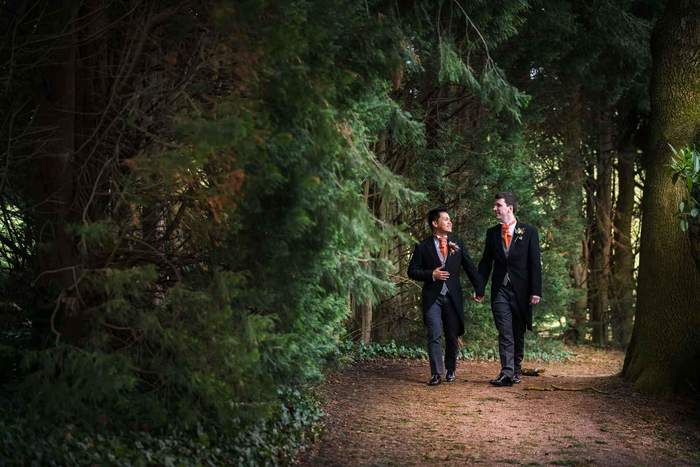 Will they increase guest limits?
It was a disappointment to say the least when it was announced weddings could resume with such low guest limits and the UK Weddings Taskforce force worked exceedingly hard to ask for this number to be increased to 50. However, all we can do for now is look forward to the restriction-free weddings in the summer.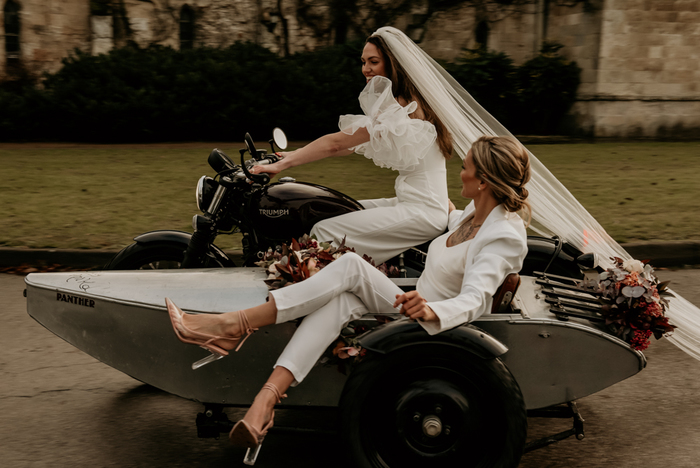 What if your wedding venue is not permitted to be open when weddings are allowed to take place?
Many couples will have their weddings booked at hotels and restaurants, or any other venue that has a later roadmap opening date. An example of this is that indoor hospitality cannot resume until the 17th of May, but weddings of 15 can resume from the 12 April. In such situations, the best advice we can give you is to directly contact the venue and follow the Taskforce advice as they will be liaising with the government about these issues.
Will weddings have Lateral Flow testing?
At this time, we don't know. The UK Weddings Taskforce was investigating how Lateral Flow testing could be used at weddings to ensure the safety of all guests, however, this was not a part of the roadmap announced on the 22nd.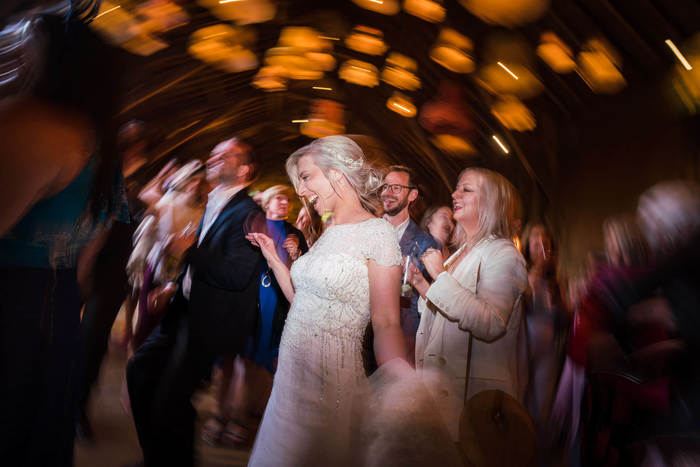 What about outdoor weddings, and events on private land?
Again, we are awaiting further information to be released that will address specifics such as these. We currently know that outdoor hospitality will resume at an earlier date as the virus is less transmissible outdoors, but are still awaiting details on how this will affect weddings.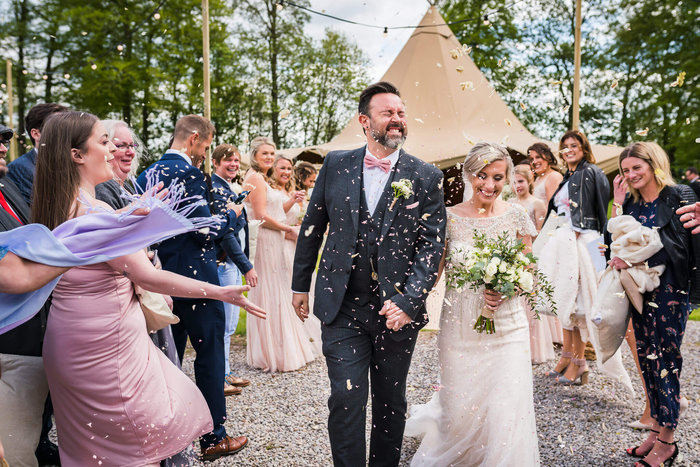 How will the restrictions affect wedding venue viewings, dress fittings and bridal wear shops?
Currently, bridal-wear shops are classed as non-essential retail and therefore can reopen on the 12th April. We're aware that this seems unfair as such shops are usually appointment-only and couples will need wedding outfits ahead of the 12th April date.  It also seems that venue viewings won't be able to resume until the 17th May.
How do the restrictions affect cultural weddings?
In 2020, legal and religious ceremonies were able to take place, so we expect the same this year. Cultural weddings that have high guest counts and a lot of people involved will be able to take place from the 21st June.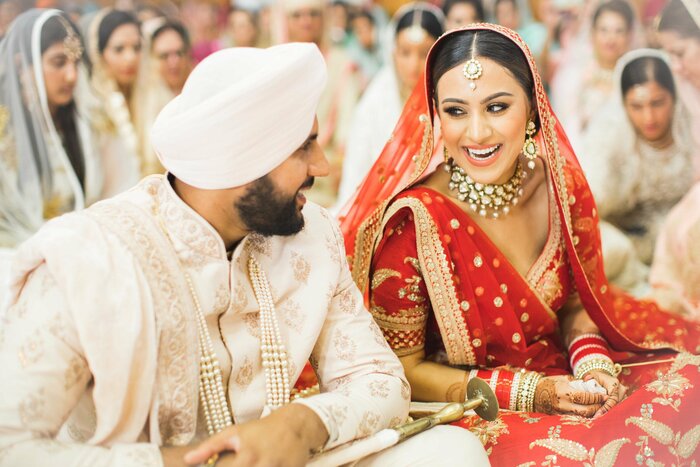 Credits
Photographer: Zohaib Ali // Photographer: Emma Jane Photography // Photographer: Nick Church