For this couple, breaking the family tradition of an all-white wedding was always on the agenda, so they opted to create a stunning colourful affair far away from gloomy England in the picturesque Austrian alps.  They chose Schloss Mittersill as the location for their celebration, and when you arrive, it's like entering a whole new world. The road winds up a steep hill, through a forest and leads you to a magnificent castle. The colour scheme took inspiration from Charlotte's gorgeous hair, using warm tones such as terracotta, gold, orange, yellow and red.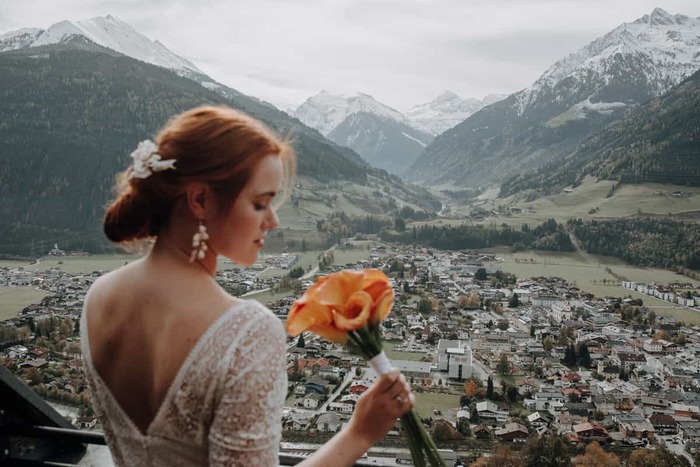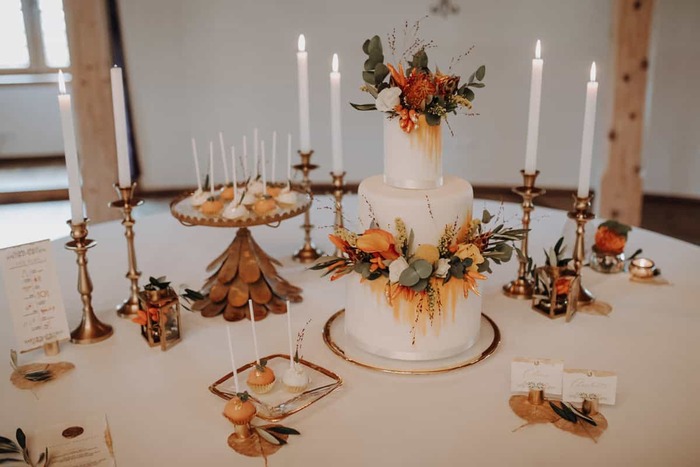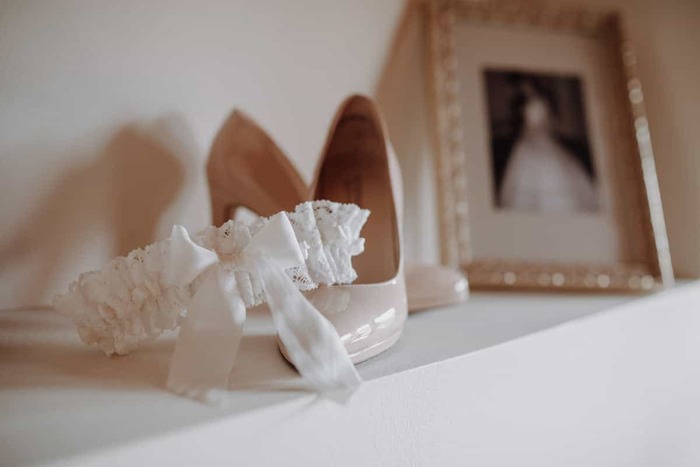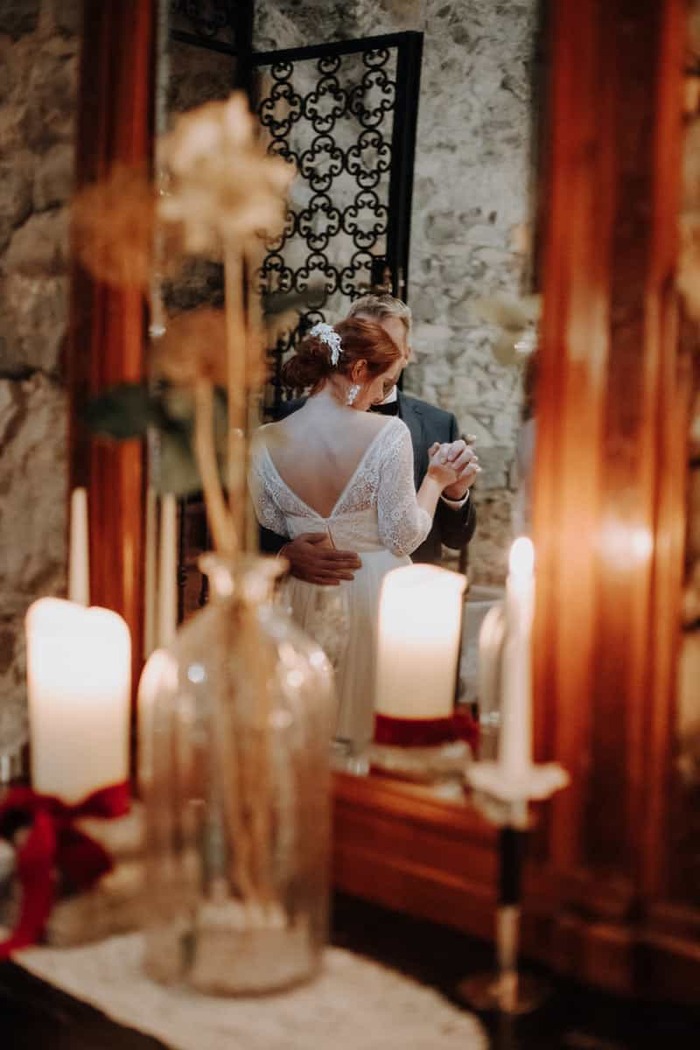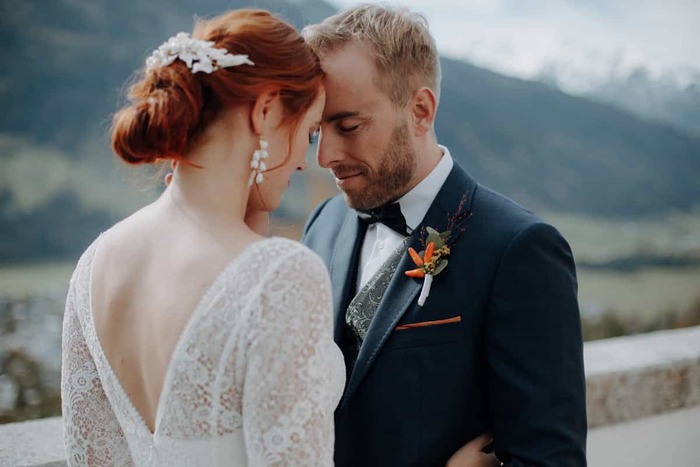 As  a picture-perfect English rose, Charlotte stunned everyone with her gorgeous gown, hair and makeup. Due to the current pandemic, the garden was chosen as the location for the ceremony and the wedding breakfast was held in a bright and spacious room.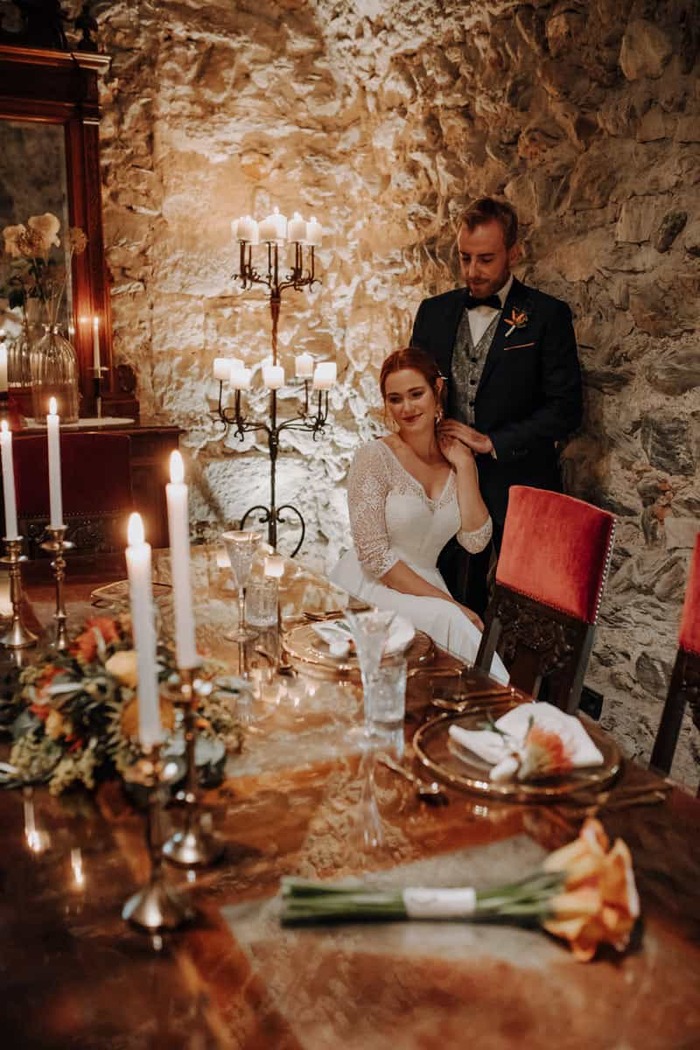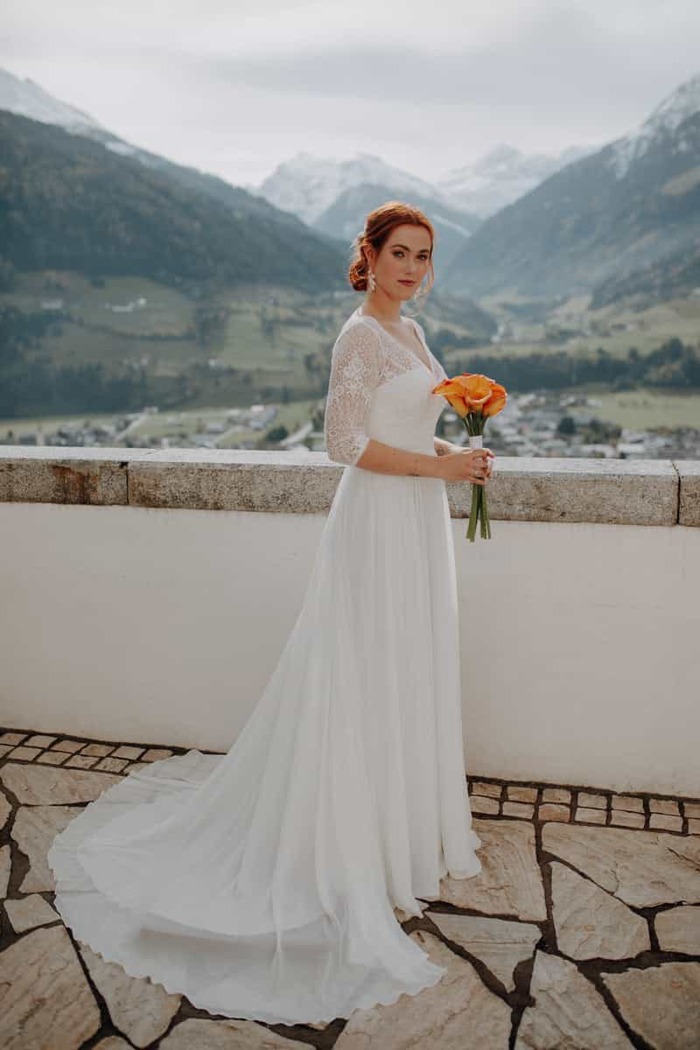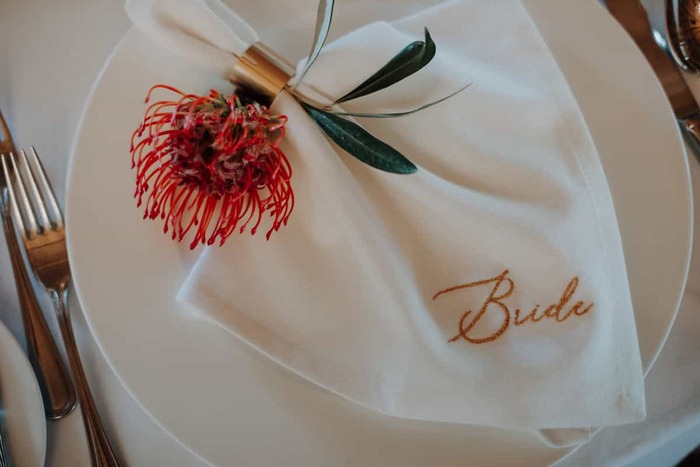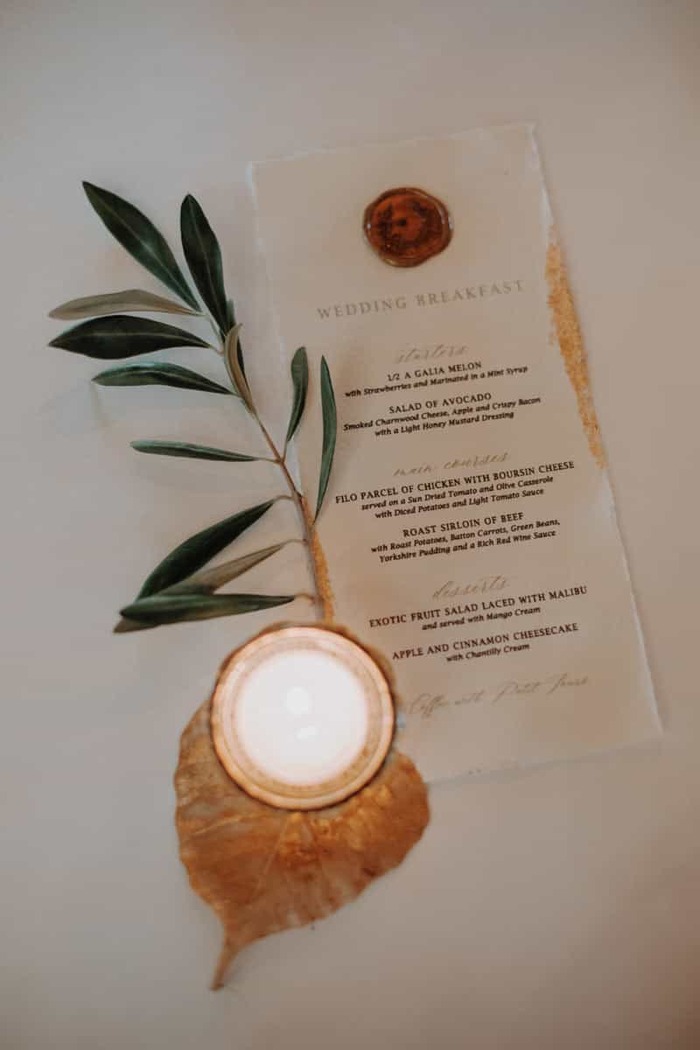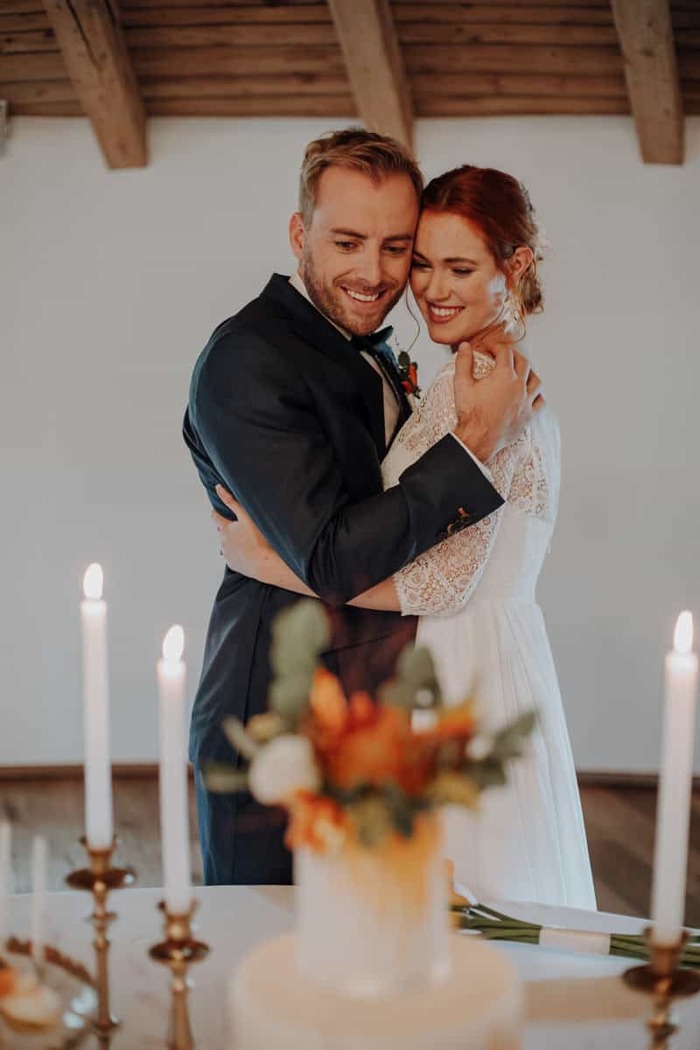 For a special moment to be remembered forever, Charlotte and Oliver wanted to add one small aspect to the end of their special day. They wanted to enjoy a slice of their wedding cake, just the two of them, in the candle-lit vaults of the castle- truly romantic.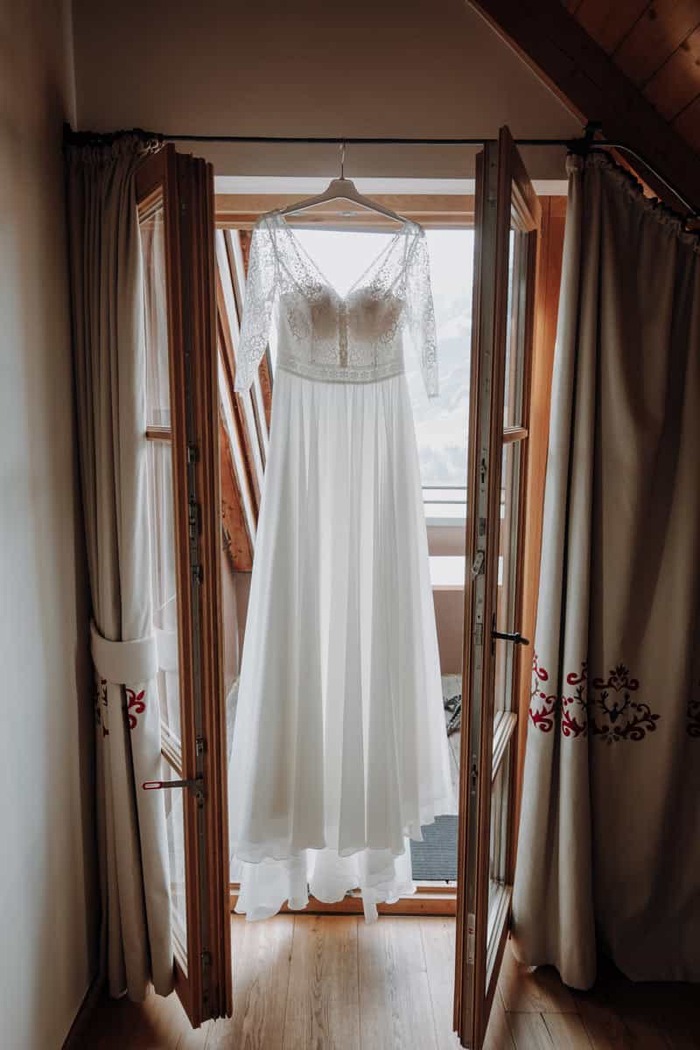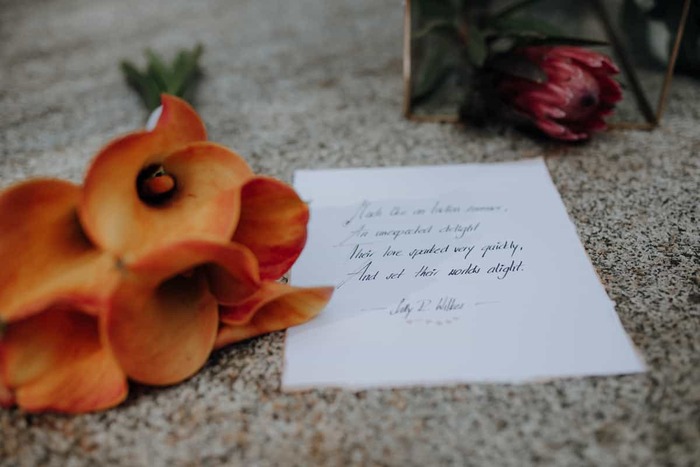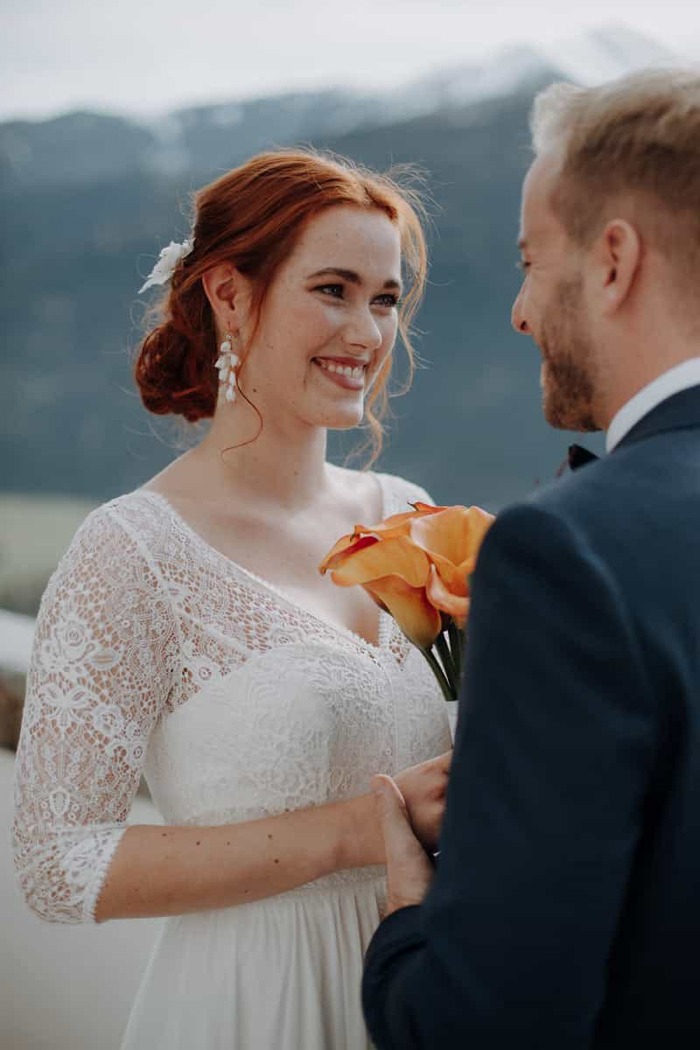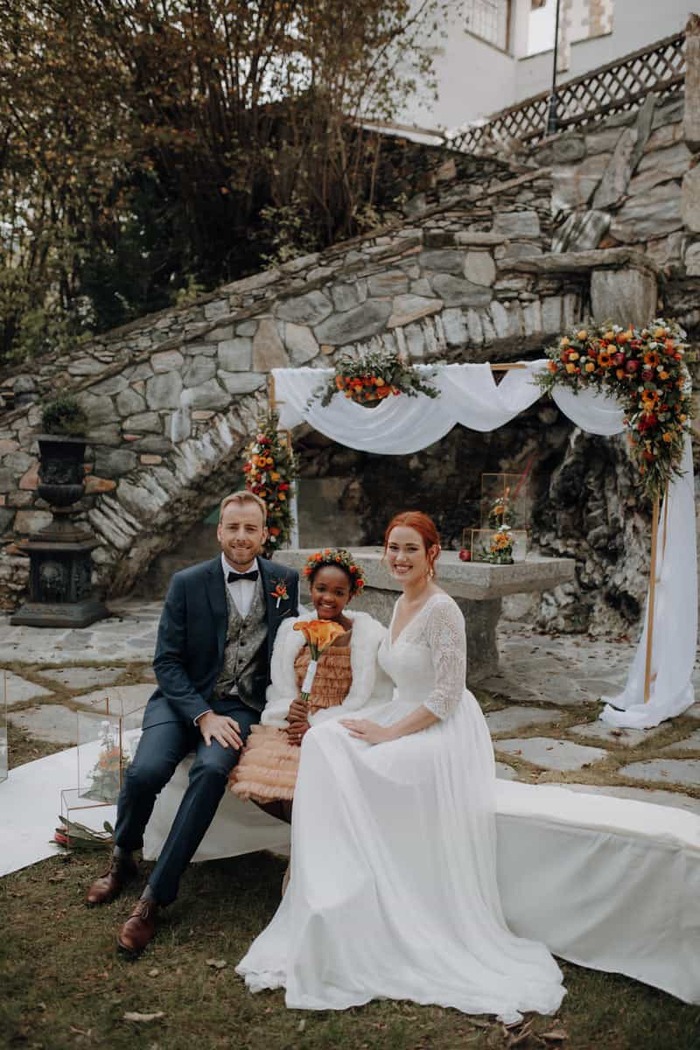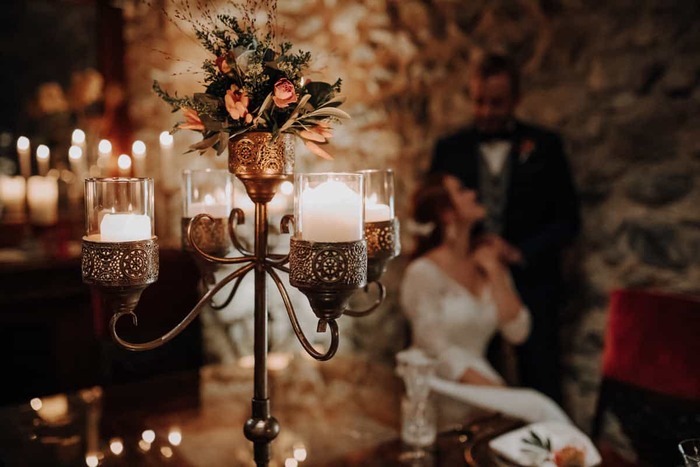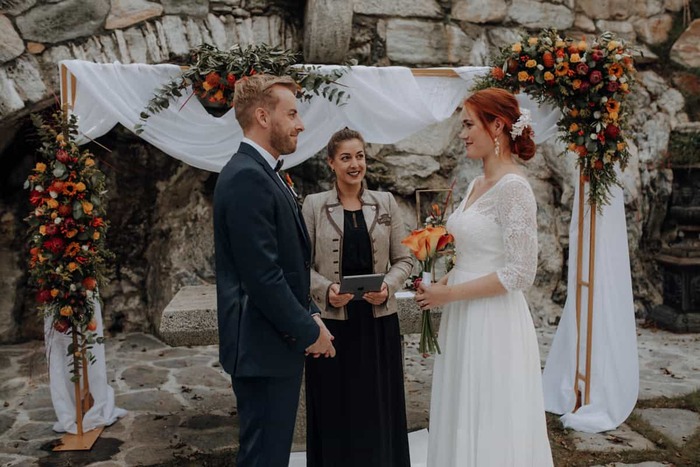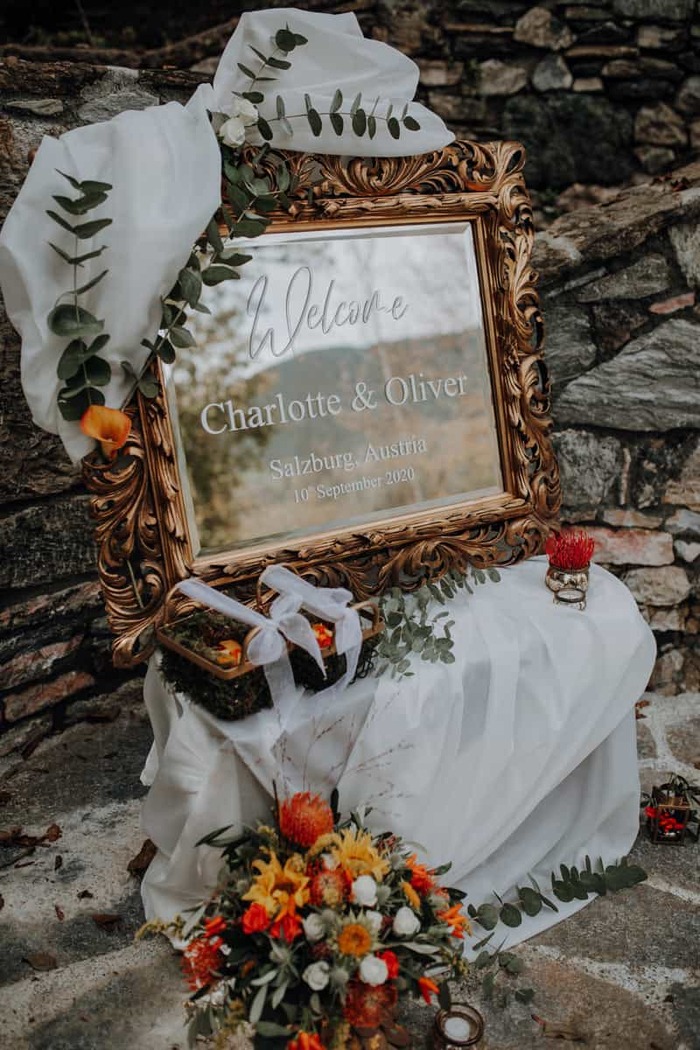 Wedding team
Venue: Schloss Mittersill // Photographer: Katrin Kerschbaumer // Décor: My Deko Stories  // Hair & Make-up: Sabine Weiss // Cake/Sweet Table: The Resajahoda  // Celebrant/Calligraphy: Sarah Sagt  // Stationery/Vow Books: White Orchid Pd  // Wedding Dress: Bianco Evento // Groom Attire: Medic Modenachmass // Flower Girl Dress: Lié  // Hair Vine/Earrings: PS With Love  // Poem: Rhyme Store Member // Napkins: The Embroidered Napkin Company // Lace Garter: Nottingham Lace Garter Company