If you are looking for a vacation with your dog in Mallorca where you can enjoy  beautiful beaches, where you can have a great time, this is your article. As you can see, the best thing about Mallorca is that it allows dogs to swim.
We offer you new places where your dog will enjoy and will have a great time without the need to repeat. We will inform you about all the things you can do in Mallorca, apart from visiting all the beaches with your dog of course.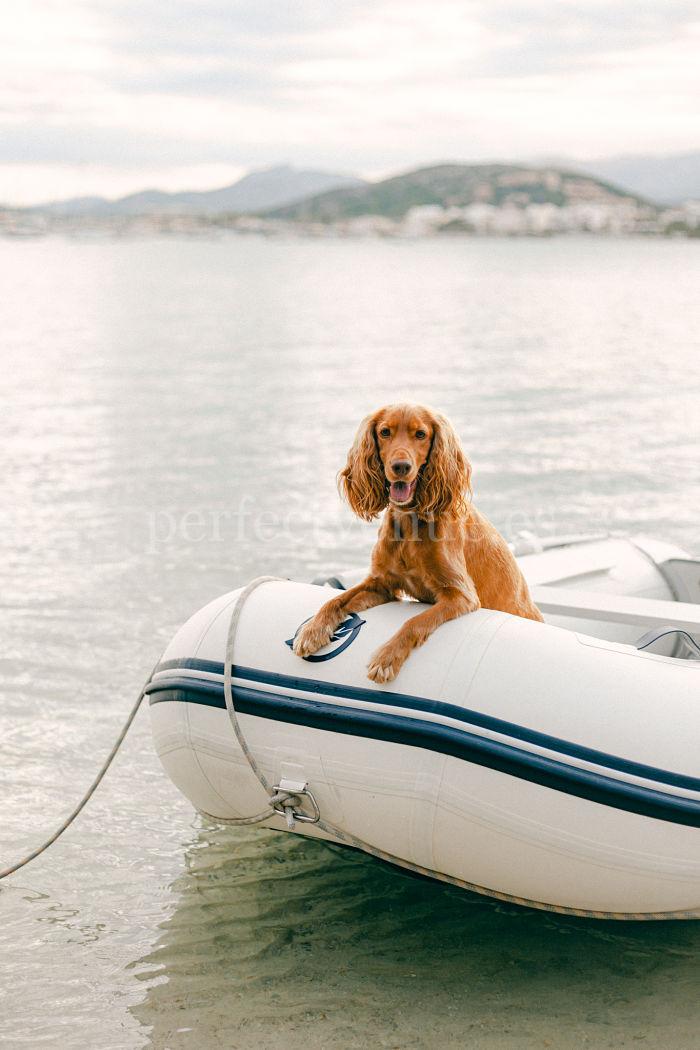 Hiking on the beach with your dog
Dogs need long walks, so in the Majorcan islands you will find countless trails for both of you to enjoy a pleasant stroll through them. 
If what you want are beautiful views while you walk, we recommend the Raixa route, 10 km from Palma de Mallorca, where you can let your pet run free among pine and almond trees.
We also find the Volta Des General Route where you can enjoy for an hour and a half of a super fun experience. You can enjoy the different paths that make up this route and the natural attractions of the mountainous area. 
Other dog activities in Mallorca
You don't only have to go hiking on your vacations with your dog in Mallorca. There are also other alternatives that you can do during these days. You can take a boat trip, in the port of Alcudia there is a two-hour boat trip to travel with your dog. In this same port there is a four-hour boat trip. The route you will take will be along the coast and thus observe the cliffs and the beautiful views of the site.
There are also stores that allow access to your pet in them. These are set up so that your pet does not feel uncomfortable. 
Accommodations
Es Pas Formentera
With a price of about 260€, this accommodation is located 6 minutes walk from the beach. It has suites located around the hotel pool and have flat screen TV, private bathroom, wooden furniture … Pets are located in certain rooms, as in the back there is a large courtyard through which they can access without problem. Pets are not allowed in the double rooms, only under previous request and with the confirmation of the hotel.
Hard Rock Hotel Ibiza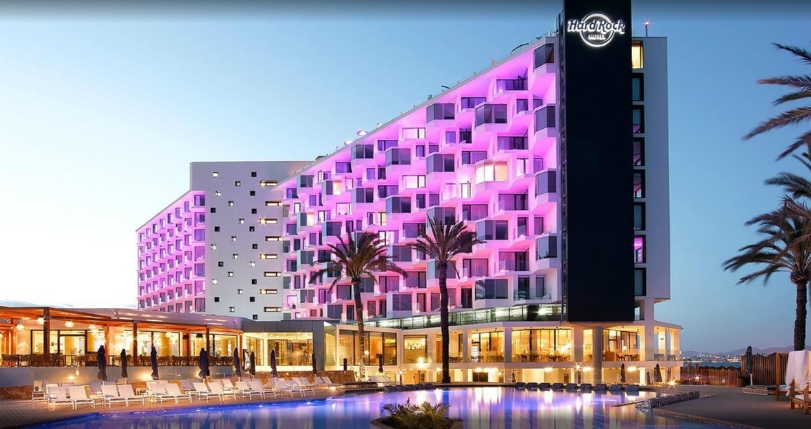 This hotel is priced at 300€ and is located in front of Playa d'en Bossa. It has a pet friendly service which includes a velvet bed with an ergonomic leather mattress, food, blanket, water fountain… Pets weighing less than 10kg are allowed in the hotel with a supplement of 100€ for cleaning.
La Torre del Canonigo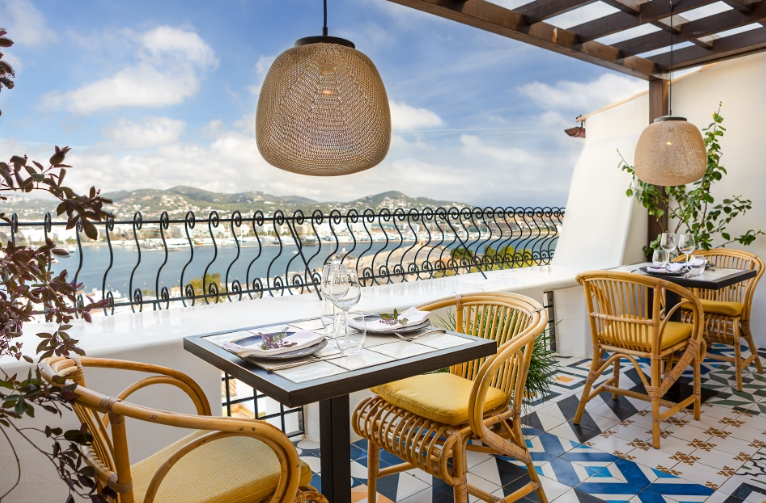 This hotel costs 300€ per room and is located on the hill of Dalt Vila. It enjoys stunning views of the sea, the city and the harbor.
The hotel consists of two buildings connected by the pool area. The rooms, on the other hand, have terracotta floors and a typical decoration of the Balearic Islands. We can also find bathrooms with hydro-massage bathtub. 
Js Palma Stay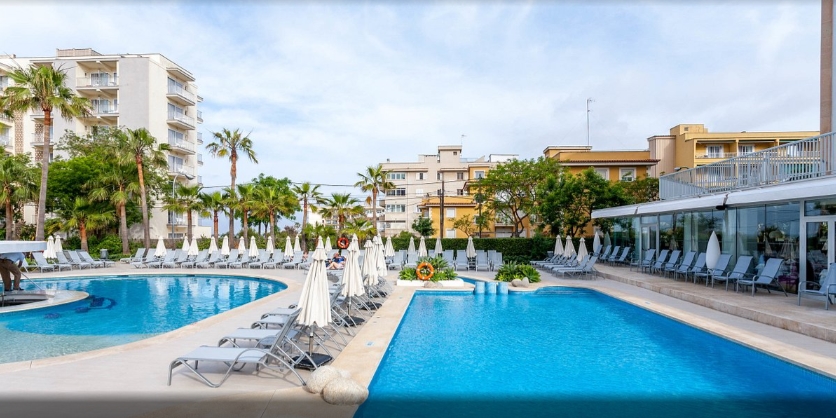 This hotel is located 80 meters from Ca'n Pastilla beach in Mallorca. It has an indoor and outdoor pool, depending on the season. It also has a solarium, a spa and a gym. Rooms have LED TVs, a terrace overlooking the garden and pool, and a fridge.
If you wish to bring a pet, you should know that pet owners must bring all the accessories they need, whether it is the bed, the drinking fountain, the food bowl… These pets will be admitted upon request at the time of booking. 
The cost of this hotel is 130€.
Catalonia del Mar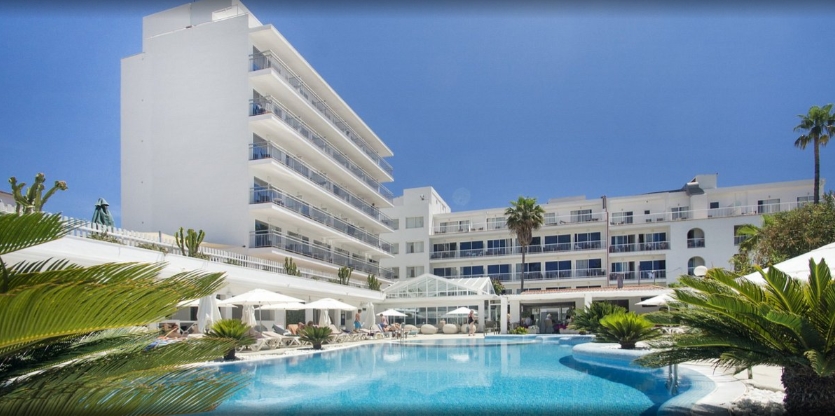 It is located in Cala Bona, just in front of the marina, and its cost is 110€ (10€ per night and a deposit of 200€).
This hotel has several indoor and outdoor swimming pools. The rooms are equipped with air conditioning, balcony or terrace (depending on which room you choose), flat screen TV, electric kettle and refrigerator. The bathroom is private.
Dogs that are well behaved by their owners are allowed and prior notice that you will be staying with a pet is required at the time of booking.
Jardí de Ses Bruixes Boutique Hotel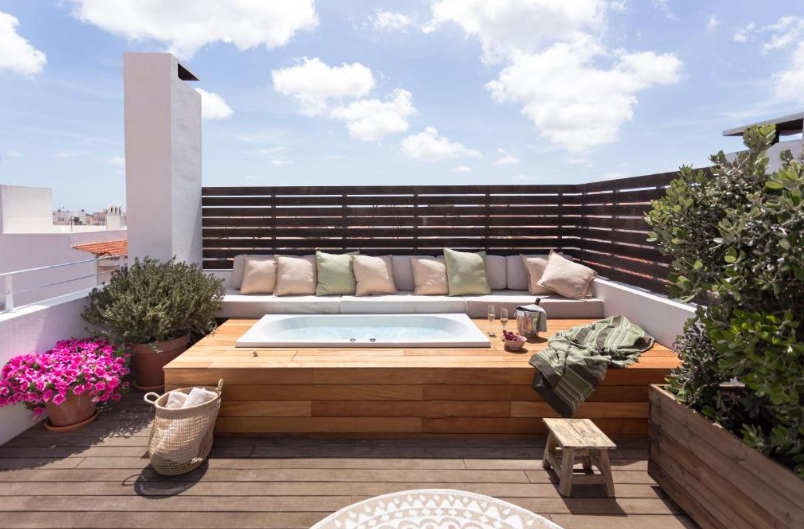 The hotel Jardí de Ses Bruixes is located in the center of Mahón, and has a price of 185€.
It has a spa for you to go and relax whenever you want. It also has very comfortable rooms with a beautiful decoration, cafeteria, bathroom, bathrobes and hairdryer.
If you come with a pet, they provide a bed, a bowl of food and drink and a welcome treat. 
Beaches
Playa de Llenaire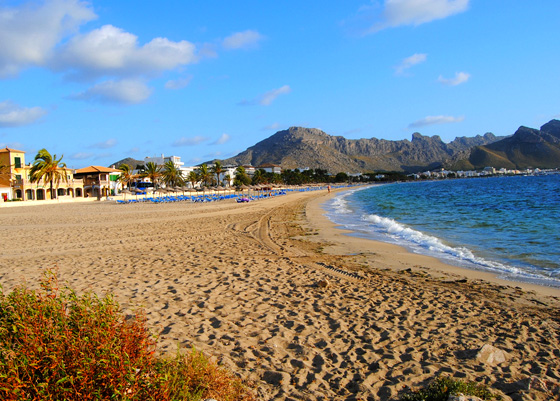 You can visit this beach with your dog all year round. It is a tourist beach of fine white sand. It also stands out for its crystal clear waters and, most importantly, has all the necessary services such as toilets, showers and even the rental of umbrellas and hammocks. 
As for the rules to follow when visiting this beautiful beach: first of all, dogs must be accompanied by their owners at all times and must respect the other bathers around them. Therefore, they must be on a leash and if the dog is considered a dangerous breed, it must also wear a muzzle. Finally, they must have the dog's identification and carry sanitary bags. 
Playa de Na Patana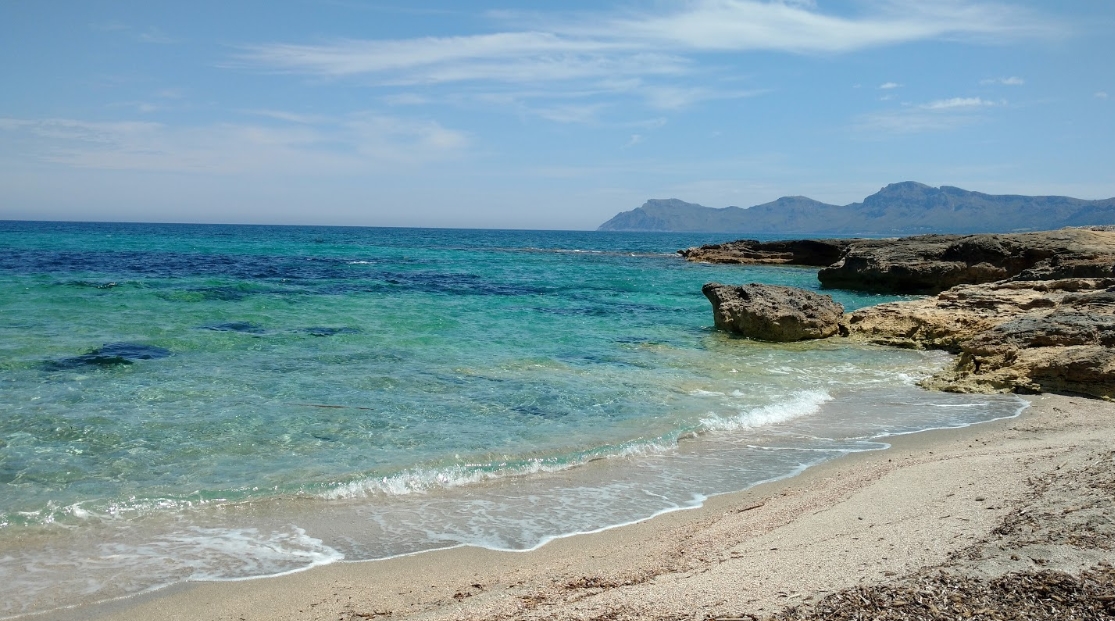 This beach is also perfect for vacations with your dog in Mallorca. You can access it 365 days a year. It has a moderate swell, so you will not have any problem when bathing and also has all the necessary services to enjoy an excellent day, such as toilets, showers, rental of umbrellas and hammocks…
The basic rules of this beach are similar to those mentioned in the previous one, so you will have to be very careful with it in order to enjoy a wonderful day together and at the same time not to disturb the people around you. 
Cala Gamba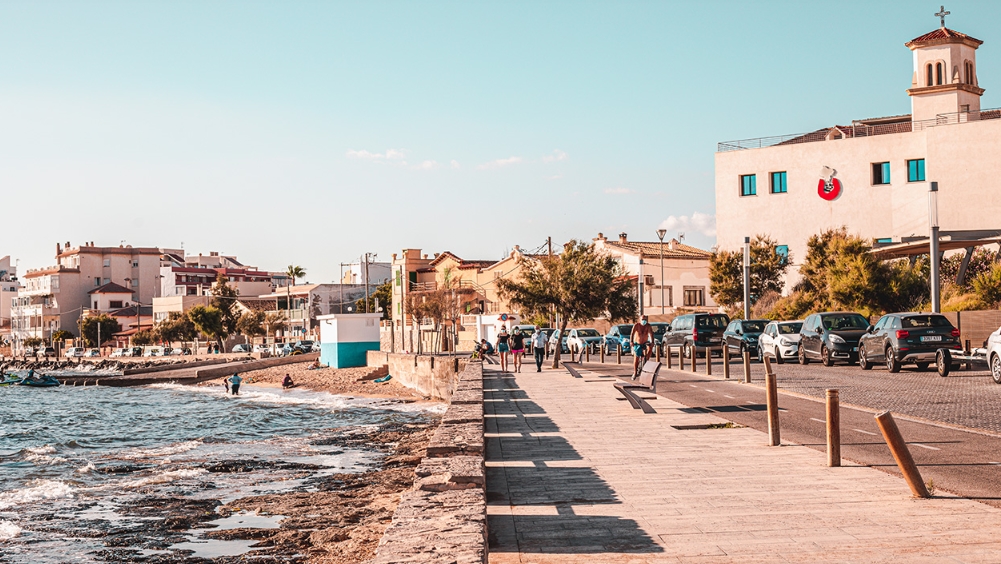 As we have indicated in the other beaches, it is open all year round, so you can visit it whenever you want. 
It is an urban cove, it is not very popular because it is very close to the airport, so it is a very good choice to spend the day quietly with your pet. It is a small and rocky cove.
As a rule we only ask you to be aware of your dog at all times and, as before, if it is a dangerous breed, that it is always muzzled and do not forget to pick up its droppings. 
Cala Blanca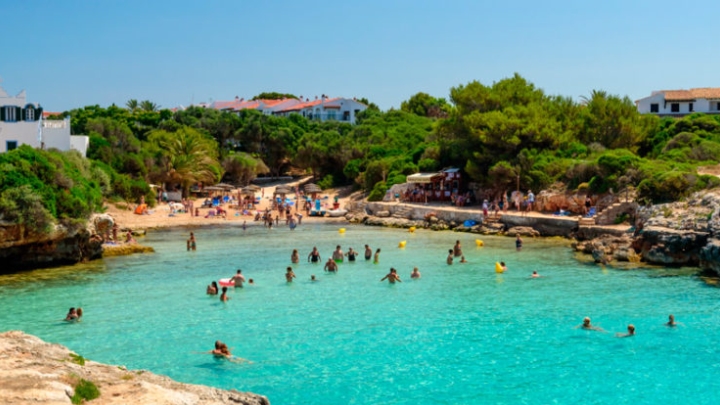 This beach is also open to the public all year round. It has a difficult access but Cala Blanca captures all the beauty of the Majorcan coastline. It is a rocky beach with little sand. It is formed by a great quantity of grove, crystalline and calm waters. 
It is mandatory to respect all the rules of the spanish beaches. Carry the dog's documentation and wear the muzzle if necessary. Not picking up your pet's droppings means a fine of 300€, so we recommend you to do it. 
The beaches of the Balearic Islands, especially in Mallorca, also join the pet-friendly initiative, adapting all its beaches and coves so that our pets can also enjoy a beautiful day outdoors. If you want your pet to have a wonderful vacation in Mallorca, do not hesitate to contact us in our Perfect Venue directory and we will make all your dreams come true. What are you waiting for?