If you have finally said "I do", here we are going to give you great ideas of places to celebrate your wedding in the Canary Islands, which has a wide range of spaces to choose from whether villas, farms … Countless places with charm and magic perfect for your big day. The decision to choose the place to make the wedding in the Canary Islands is not an easy decision. You have to meditate a lot, look well what sites suit your tastes and the way you want to make your wedding, so we want to make it a little easier, so we bring you a list of the best places where you can do it, and so you already tell us which one you liked the most!
The parks and gardens for a wedding are the best option because you will get a unique and unrepeatable outdoor wedding, with a beautiful atmosphere and a perfect temperature.
Best wedding venues in the Canary Islands: Tenerife
Finca Zamora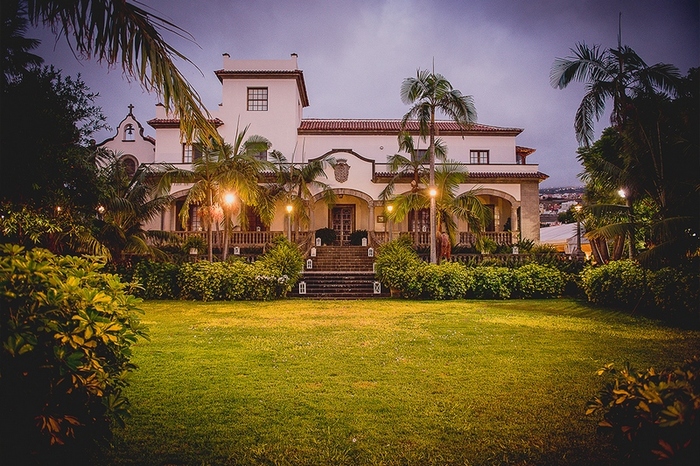 This finca is the perfect place to celebrate your wedding in the Canary Islands, it is an old house from the early twentieth century located in the north of Tenerife, Santa Cruz de Tenerife. It has a capacity for 500 guests. It is a spectacular place, not only for its location, but also for the great treatment and experience of their service and the attention they offer to the bride and groom who decide to get married there, so that everything goes as they wish.
Hotel Botánico & The Oriental Spa Garden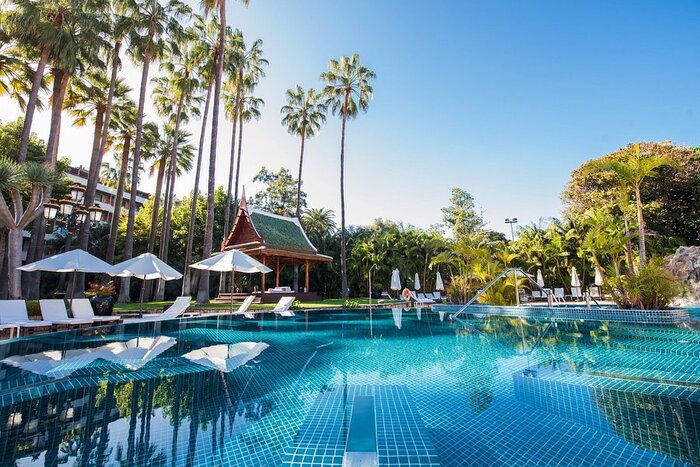 This emblematic hotel is located on the island of Tenerife, in Puerto de la Cruz. It has 25,000 square meters of garden, and a capacity for 300 people at the cocktail party and 120 diners at the banquet. It is completely surrounded by nature and very close to the famous botanical garden of Puerto de la Cruz. The hotel is close to the city of La Laguna and the Teide National Park, both considered World Heritage Sites by UNESCO.
The Ritz Carlton Abama Hotel Resort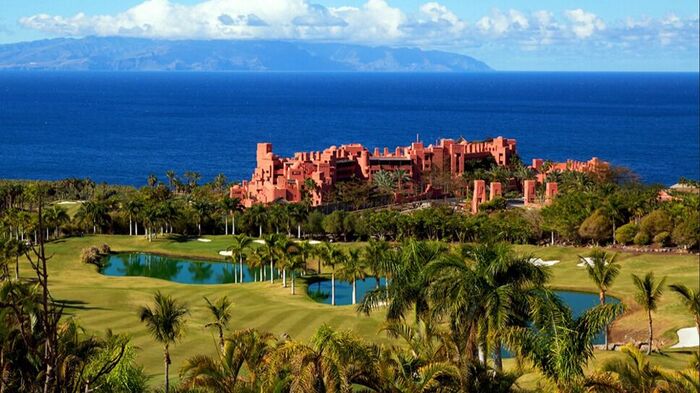 Luxury resort in Tenerife, specifically in Santa Cruz de Tenerife, on the Island of Eternal Spring. You will get married in a completely natural and unique environment with beautiful views of the Atlantic Ocean and La Gomera. It offers a wide gastronomic selection of 12 restaurants, such as Martín Berasategui's M.B., with two Michelin stars. You will see that El Abama is a luxury for all the senses, you won't want to miss it!
Best wedding venues in the Canary Islands: Lanzarote
Princesa Yaiza Suite Hotel Resort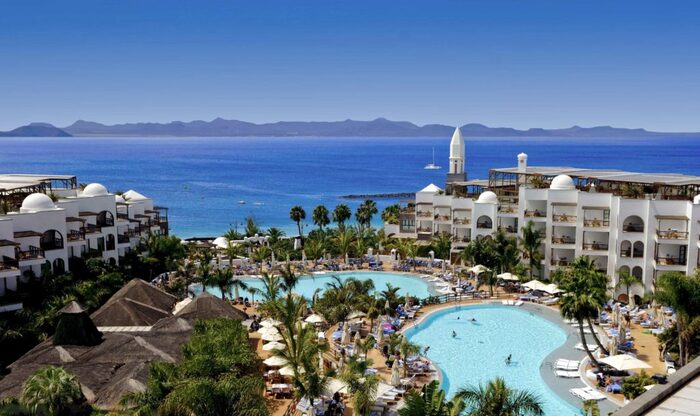 This hotel offers unforgettable sea views of the island of Lanzarote and its neighboring islands: Isla de Lobos and Fuerteventura with its huge dunes of fine white sand, a paradise that will make you fall in love from the first minute. You can find this hotel in Playa Blanca, Las Palmas. Capacity for 1,200 people, which you can put in 10 spacious meeting rooms.
H10 Timanfaya Palace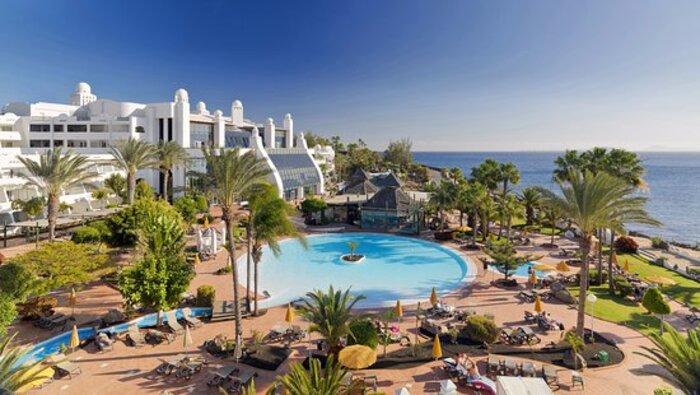 This hotel is located in the famous fishing village of Playa Blanca, in the south of the island of Lanzarote and on the beachfront, so the views are unbeatable. If you want an Arab touch both in decoration and gastronomy, this hotel is perfect for you. In addition, they offer a capacity of 10 people, ideal for an intimate and private wedding with your family and closest friends.
We will also tell you about several halls and restaurants perfect for your wedding on this idyllic island, Fuerteventura.
Restaurante Mirador Morro Velosa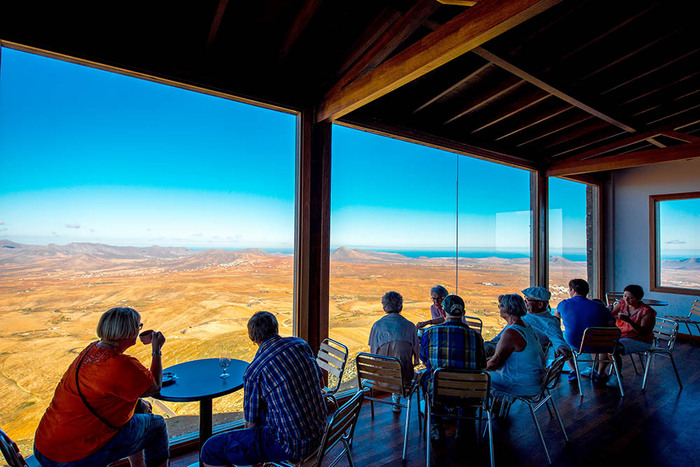 It is located in Puerto del Rosario. This restaurant is an establishment completely specialized in wedding celebrations. It has countless professionals in this specialty with years of experience and preparation to make your wedding day just as you have dreamed. They also give you the opportunity to visit the facilities to see if they really suit your dream wedding.
Gran Hotel Bahía Real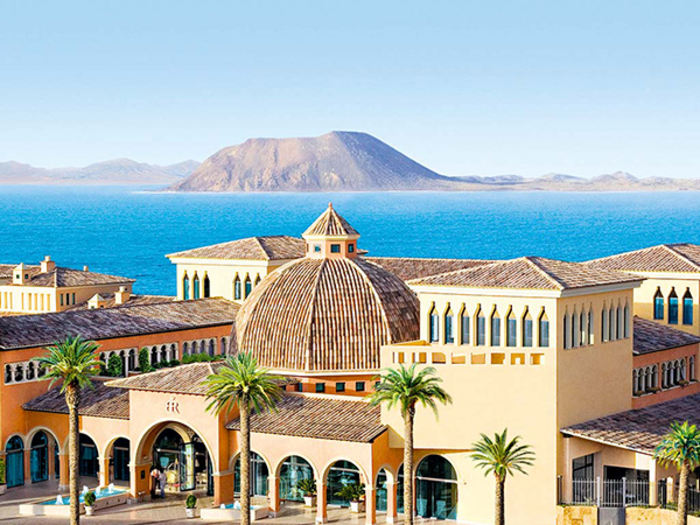 This 5-star hotel will become your favorite hotel from now on, not only for its elegant rooms, but also because it has incredible rooms to celebrate weddings.
Its tropical gardens and the Isla de Lobos jetty will give you the ideal environment for the cocktail party or any other type of event you wish. Surrounded by turquoise waters, whose beauty is incomparable, perfect for wedding photographs.
Bristol Sunset Beach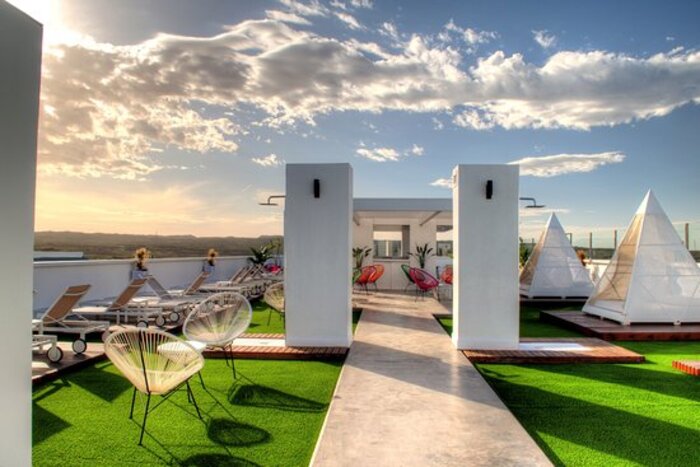 Modern resort located within walking distance of the beach. It is a perfect place for weddings and receptions, especially if they are beach themed and relaxing. In addition to this, it is a city that has great professionals who are fully prepared for the planning and other details of the wedding.
The best wedding venues in the Canary Islands: Gran Canaria
Hotel rural Las Tirajanas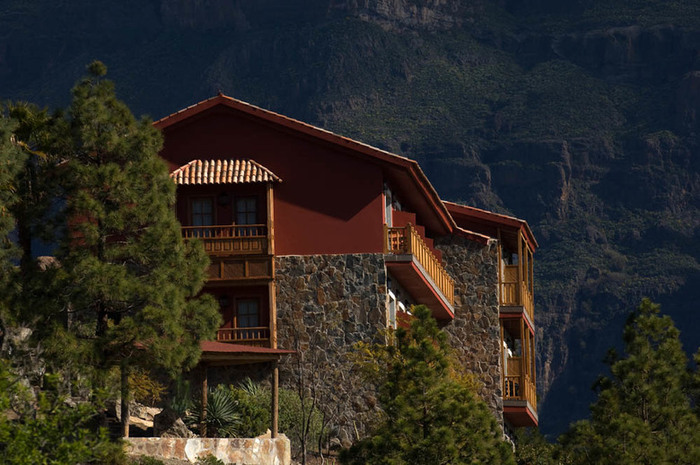 This fantastic hotel is located in the heart of the island of Gran Canaria, specifically in C/ Oficial Mayor Jose Rubio s/n, 35290 San Bartolomé de Tirajana. Of rustic colonial style, it has imposing views of the valleys and mountains of San Bartolomé de Tirajana, a perfect place to enjoy a wedding in the middle of nature. It has a capacity for banquets and celebrations for up to 250 guests.
Meliá Salinas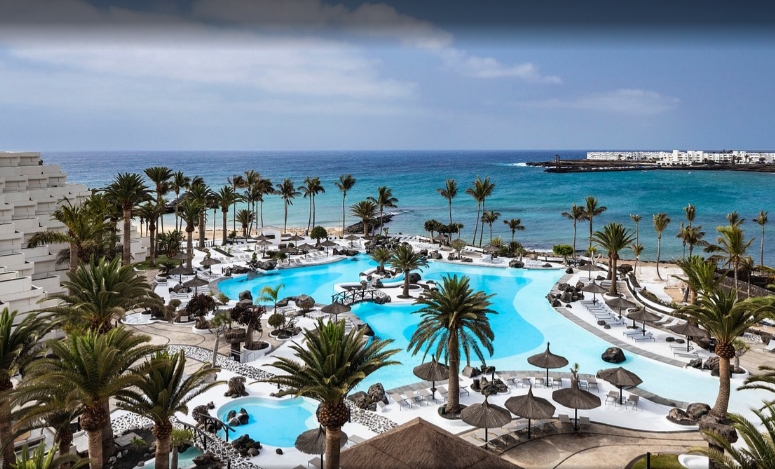 This hotel is located on the beachfront, in Av. de las Islas Canarias, s/n, 35509 Lanzarote, Las Palmas, you can live an unforgettable wedding with a nautical style. It also offers a gastronomic offer full of dishes made with authentic raw materials from the area and totally seasonal. This center has a capacity for 990 people.
Jardín de La Marquesa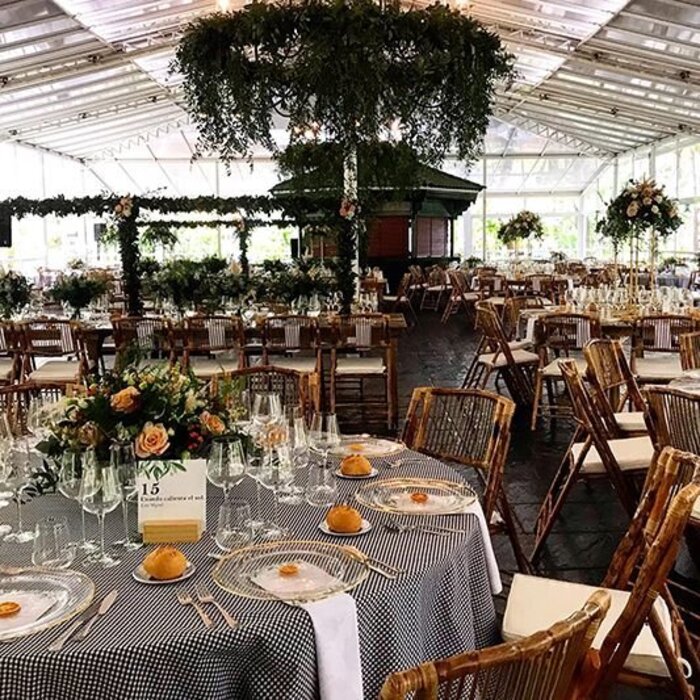 It is also popularly known as "Garden of the Hesperides", located less than a kilometer from the center of the respective city of Arucas. Inside we can highlight its palace guarded by two towers, built by the first Marquis of Arucas, in 1880.
It also offers a Romanesque style environment reinforced by the existence of ponds full of aquatic plants, kiosks of Hindu influence and fountains, among others.
Finca Los Pinos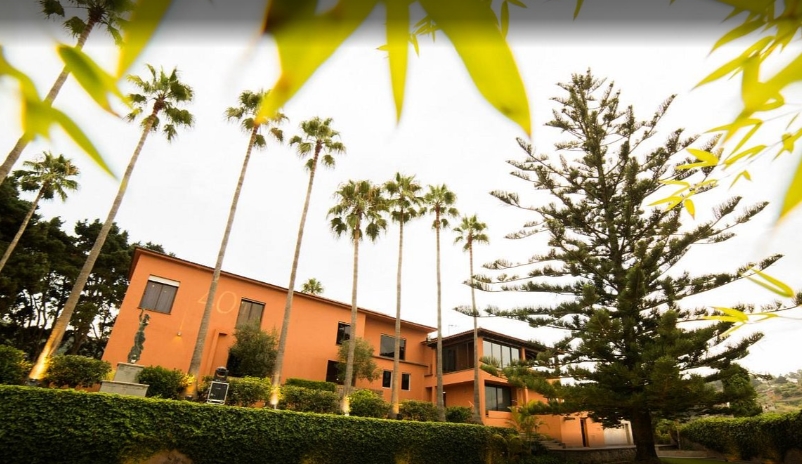 With address C/ Lomo Obrero 21 35431 Firgas, this magnificent estate has wonderful gardens with a large fountain, full of paths surrounded by nature.
If you want to invite many people to your wedding, La Finca Los Pinos is perfect for you, as it has a capacity for more than 400 people, so you can make your wedding in style.
It also has a kitchen to prepare catering and a large area for dancing. Your guests can also opt for the parking of the estate, with capacity for 50 vehicles.
Finca Condal Vega Grande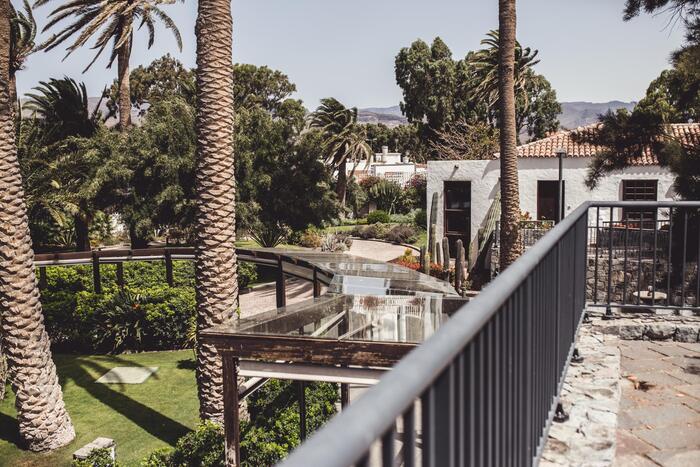 This magical place, located in Juan Grande (Gran Canaria), is formed by the Hermitage of Nuestra Señora de Guadalupe, the Plaza de Nuestra Señora de Guadalupe, the Casa Condal, the Crianza Room, the Tasting Room and the Jardín el Olivar. In total this estate has 8 spaces where guests will also have the opportunity, not only to approach the history and culture, but also to enjoy the wines of the family winery, Vinos Vega Grande, and in turn stroll through its gardens full of palm and olive trees.
Finca Lairaga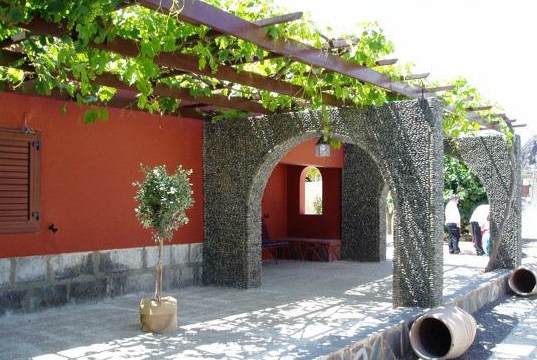 Right on the seafront, this property is endowed with spectacular sea views, in an ideal place for any type of celebrations and events, depending on what the bride and groom want.
It is therefore a building built in the mid-twentieth century, decorated in chancery, following the pattern set by the neoclassicism.
It was later restored to accommodate emotional celebrations, where you can share with your guests one of the best days of your life. Speaking of which, it has a capacity for about 300 people and is also equipped with ample parking for 100 vehicles.
Finca Las Longueras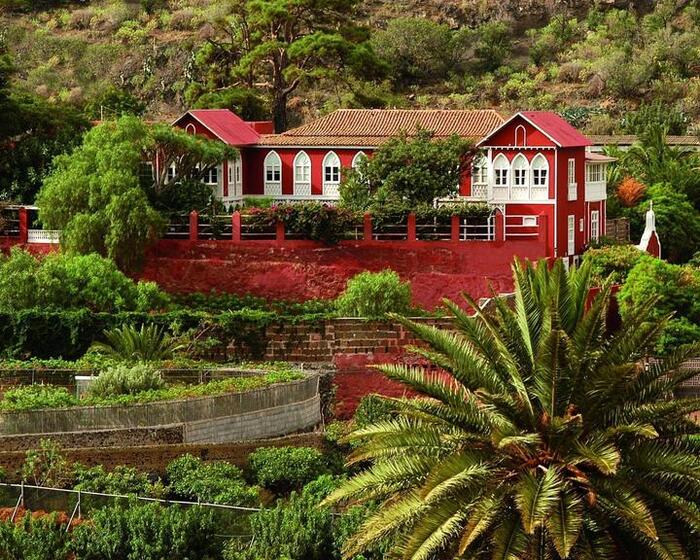 It is an imposing mansion located in the middle of the Agaete Valley, surrounded by vegetation, paths… that will offer you a wide possibility to contemplate the sunsets or the romantic sunsets on your big day. You can also stay in the suite with living room that the hotel offers if you see it necessary.
With capacity for about 24 people.
Finca El Solís
It is located in Telde. It is a place of celebrations in Telde, which has several spaces equipped with furniture for any service that the client requires, bar, refrigerators, beer taps, stages, large private parking, entertainment area, garden areas … It can offer a banquet for a minimum of 40 guests and a maximum of 150.
The space where you are going to celebrate your wedding is one of the most important aspects for everything to be perfect, so read well all the information we are providing about all the wedding venues in the Canary Islands and if you have any questions related to them or any other aspect of the wedding, do not hesitate to contact us! We wish you the best of luck on your big day and that everything goes as planned. If you want to have more information about wedding venues in the Canary Islands do not hesitate to visit our Perfect Venue directory.
And if you need help with the organization of your wedding or elopement in the Canary Islands, contact us! We have a wedding planner service.