If you are thinking of getting married in a charming and magical place, the perfect place is Valencia. You will find a variety of venues to celebrate your wedding that will ensure you a dream wedding, with unique vegetation and magnificent halls so that you and your guests can enjoy a unique and special day.
We will help you choose and see the variety of venues that Valencia has to offer for your big day.
 Masía Campo Aníbal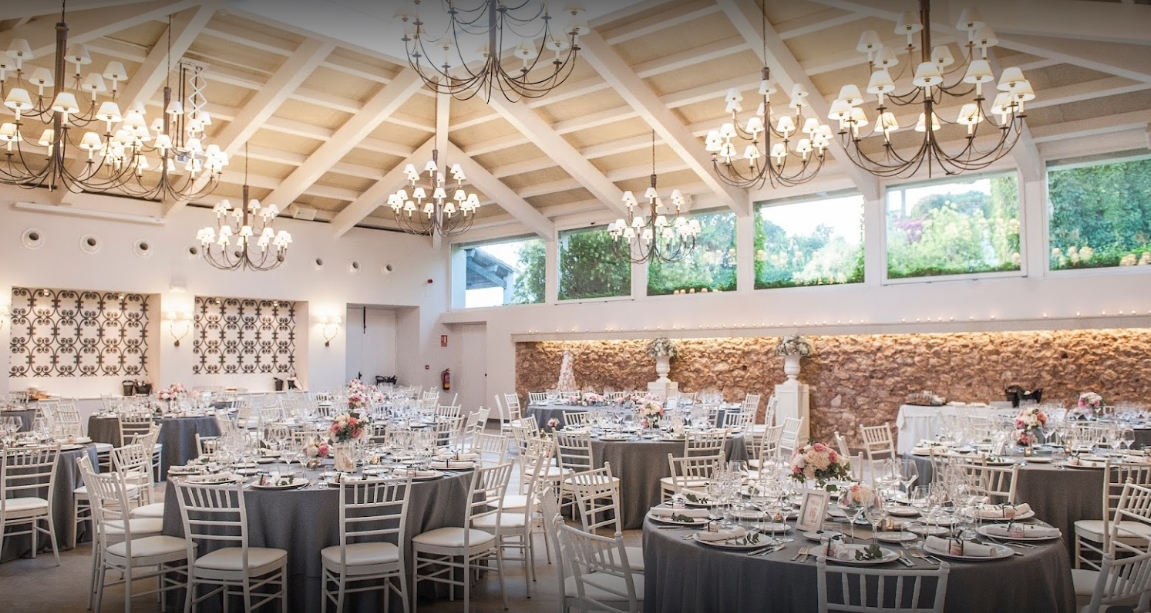 This farmhouse located in El Puig, a centenary estate is divided into two unique and exclusive areas: La Torre and La Masía. Each of these areas has its own outdoor space where you can enjoy the magnificent outdoor banquet, and indoor space with beautiful halls, high ceilings and full of natural light. Both areas are equipped to receive from 50 to 500 guests.
Campo Aníbal has its own kitchen where the typical food of the area is prepared, which is especially known for its high quality, innovation and creativity. The price for a personal menu starts at 108€ plus VAT.
Masía Campo Aníbal's events organisation quality is renowned due to its family character and centenary history that will provide you with the best of services from the beautiful space, the exquisite food. The wedding planner service will make sure that your wedding is carried out in the most perfect way according to the taste of the bride and groom.
 Masía de Xamandreu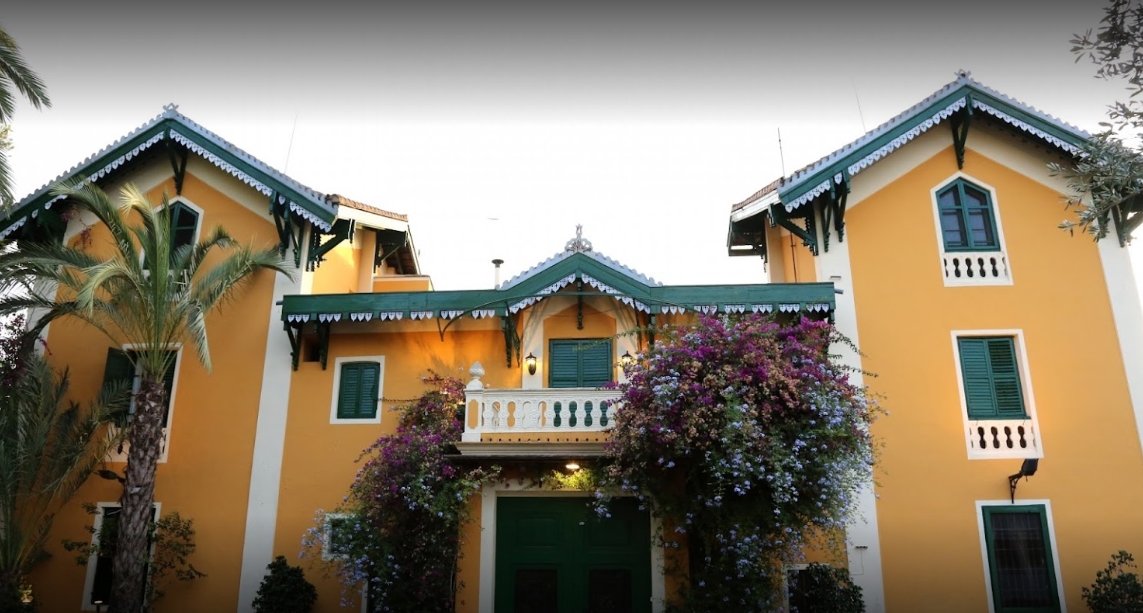 La Masía de Xamandreu is located in Godella, Valencia. It encompasses 5 indoor halls and two terraces integrated in the beautiful gardens of the estate with a capacity for 270 and 400 guests.
This farmhouse offers the public to hold their event either outdoors in the spacious gardens surrounded by greenery or indoors in one of the beautiful halls, depending on the couple's taste. It has its own kitchen, which will be at the complete disposal of the bride and groom offering them delectable dishes.
Price of the menu per person: from 107 euros.
Huerto del Médico
El Huerto del Médico is a splendid rural house surrounded by orange trees in the Mediterranean style, located 20 minutes away from Valencia. It can welcome guest from 110 up to 200 people thanks to the magnificent garden, an ideal place to organise a wedding.
It offers accommodation for the bride and groom and 9 other people, as well as parking and a large terrace.
Parador de El Saler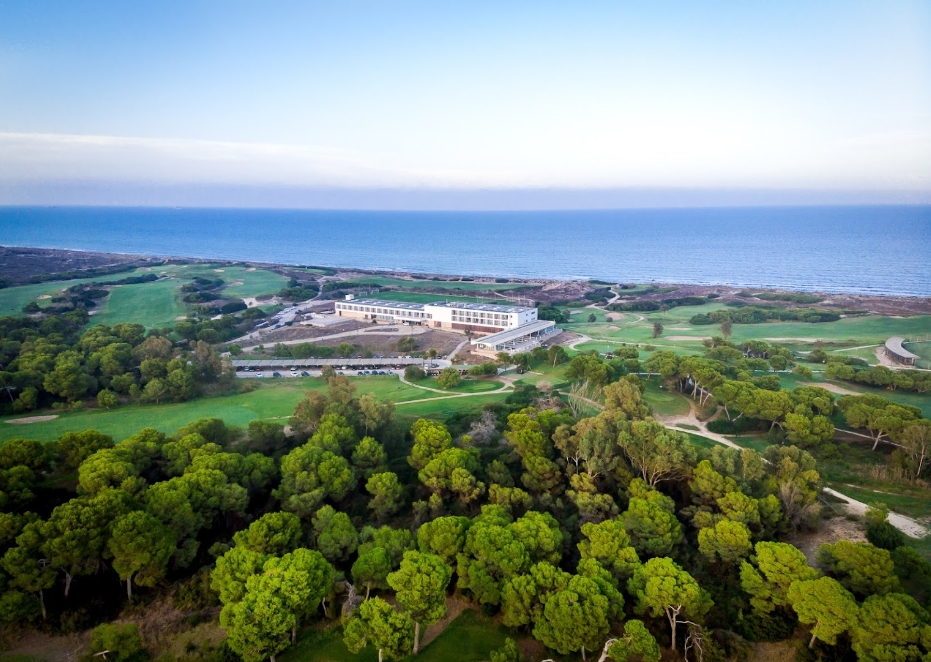 This Parador is located in El Saler, Valencia.
It is renowned for its halls as it has 7 rooms of different capacities where you can celebrate weddings of up to 400 guests and smaller weddings of about 20 people, it has its own kitchen which offers traditional dishes of Valencian gastronomy.
The architecture of this Parador is modern and innovative, with large rooms where the newlyweds and their guests can rest after the celebration. It has privileged views and a vegetation full of beautiful pine trees that will make your special day unique and unprecedented.
As an extra, this Parador has exclusive terraces, spa, outdoor swimming pool and large green areas where you can practice all kinds of sports.
Masía San Rafael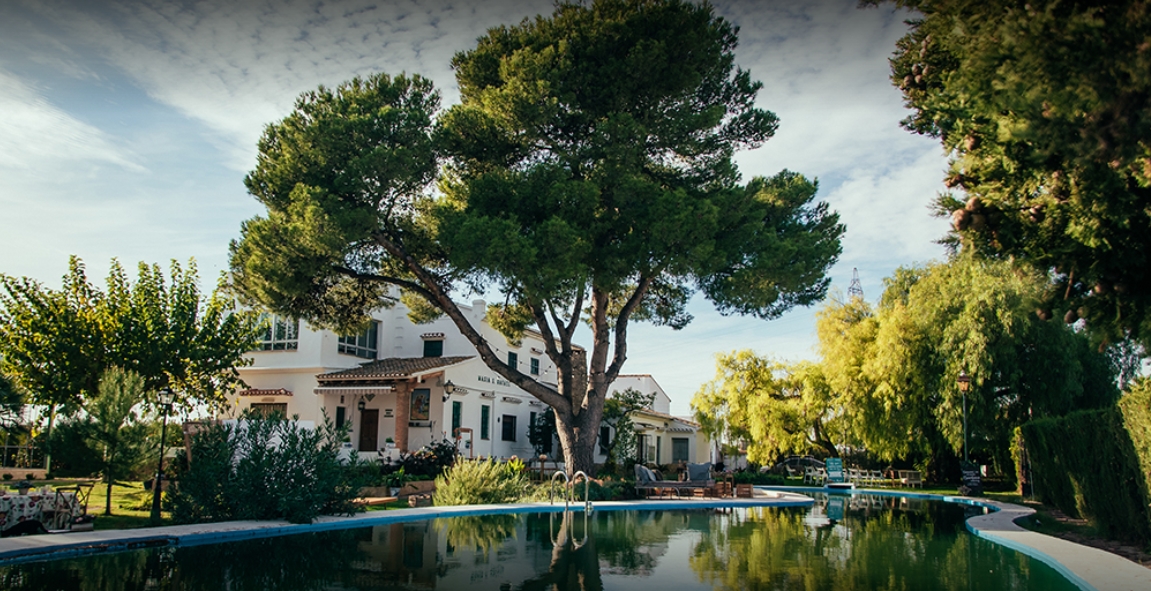 We offer you the setting of an old farmhouse located in Museros (Valencia) surrounded by gardens, orchards and orange groves of sustainable cultivation. It has a charming rural atmosphere where you can celebrate your wedding, communion or birthday outdoors.
 Alqueria de Galim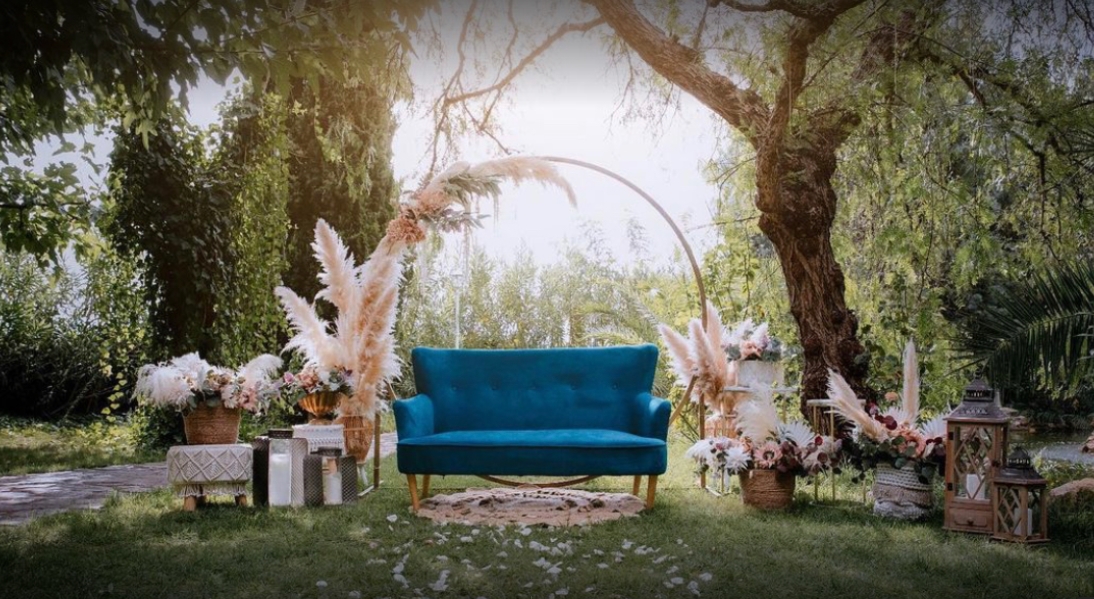 This venues located in Ollería can welcome up to 350 guests who will be able to enjoy its 5 areas, as well as a lake and a pine forest.
This great place has its own kitchen that offers a delicious menu that please the taste of the bride and groom for €77 per person. This space will offer you a unique environment full of history, its history dates back to 1248 and after major renovations this place always maintains its Arabic and Baroque essence.
Known for its magic and wedding professionals who create a unique atmosphere for your special day.
 Huerto San Vicente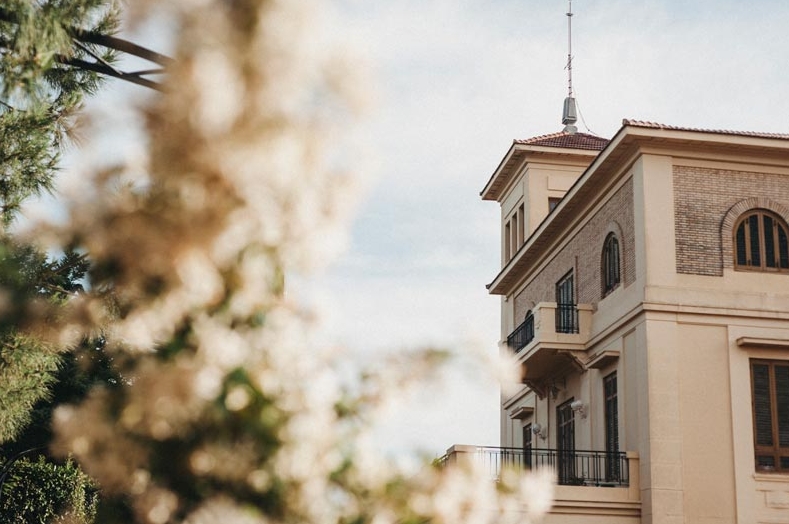 This orchard is located in Paterna, Valencia. It has room for 320 guests and  different areas to make the most of the place such as its swimming pool, its large garden, a pine forest and a fountain area.
It is located in the nature full of beautiful vegetation. It dates from the beginning of the 20th century with a historical construction of bricks and neo-baroque Manises tiles. It has a rectangular hall, a three-storey place with a chapel led by San Vicente Ferrer.
This beautiful orchard has a quality caterer who helps you manage everything from decoration to food and menu prices start at 115€.
Oliva Nova Beach & Golf Resort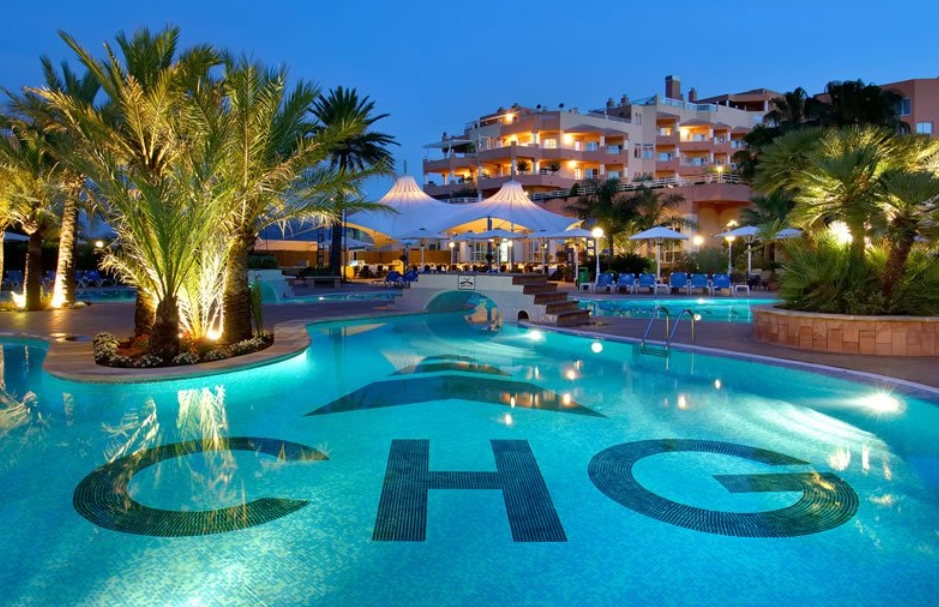 This hotel in Oliva offers the bride and groom and their guests beautiful views of the sea and the large garden with a capacity for 300 people. It is located on the beachfront of the Mediterranean Sea between Gandía and Denia, surrounded by fine sandy beaches and beautiful waters with magnificent orange and olive groves, as well as a golf course.
This hotel is the perfect place for a wedding on the beach or by the sea. It also has a staff that will make sure that your wedding day is the most special and unique day of your life.
The cuisine is known for its fusion of avant-garde and tradition, and has a menu starting at 99€ per person.
Maset Ferrero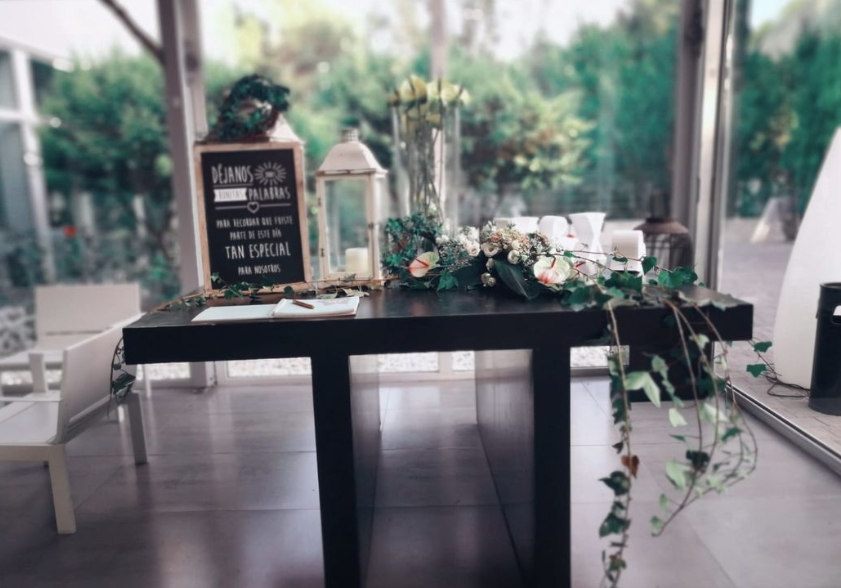 This venue offers large gardens, parking, terrace and all kinds of spaces, as well as accommodation for guests and a capacity of 450 people. It owns kitchen with a variable menu of your choice from €88.
The facilities are full of nature and combine tradition and modernity, it has beautiful spaces where you can hold outdoor cocktail parties and photo shoots, as well as accommodation where you can stay after the great festivity.
Nou Racó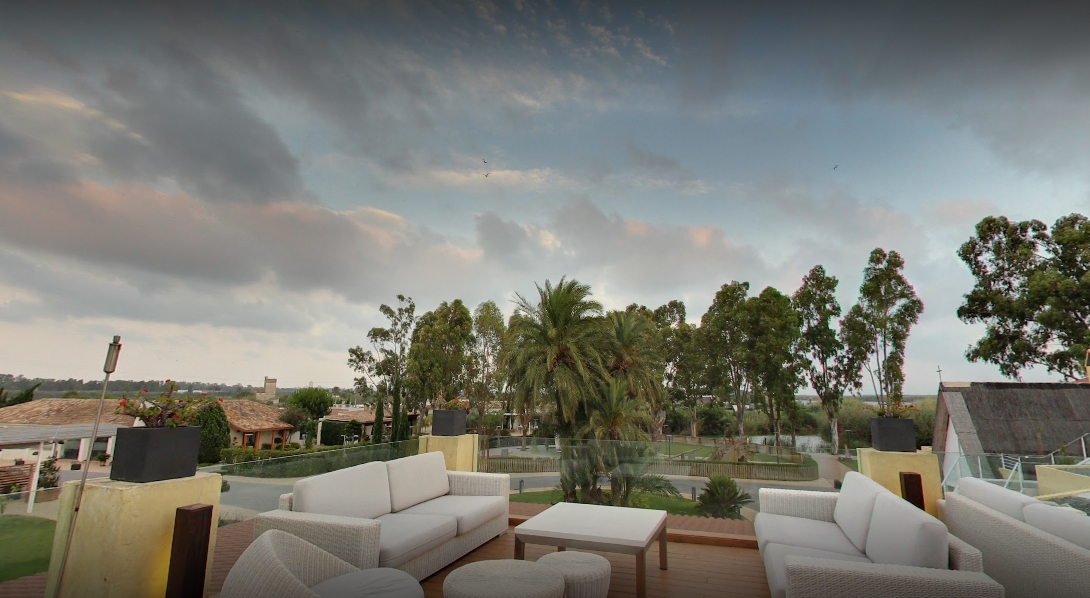 Nou Racó is located in El Palmar, Valencia, a place with a unique natural setting in the Albufera Natural Park, located in a splendid estate with room for up to 400 people. It owns a terrace, three gardens, fauna and a magnificent lake ideal for a wedding. Many spaces enabling you to celebrate a splendid wedding, suitable for civil ceremonies and banquets.
The inside encompasses a spacious and beautiful 9 rooms which are full of light thanks to its large windows, these rooms can welcome 10 to 350 people. It has its own kitchen where you can enjoy delicious dishes, as well as a boat ride service on the lake either for the bride and groom or guests, also the wedding can be held in the boat in a more intimate and romantic way.
The wedding planner team will help you in the realisation of your wedding, giving you a quality service and elegance from the music to any other aspect, customising the wedding to the taste of the future married couple.
Your dream wedding is about to arrive and these beautiful venues offer you the best quality views and services, Valencia is a beautiful and unique city and you will not regret celebrating your wedding in this beautiful place.
We have more articles about venues and fincas located in the Valencian Community or about professionals in the area that will be at your disposal, you can find them all using our Perfect Venue Finder.