Everyone dreamed of celebrating our wedding on a dream beach, touching the fine sand with our feet, just like in the movies. In Ibiza we can make our dreams come true!
Here we bring you a list of the best places to celebrate your wedding in Ibiza, do you think you can resist?
Petunia Ibiza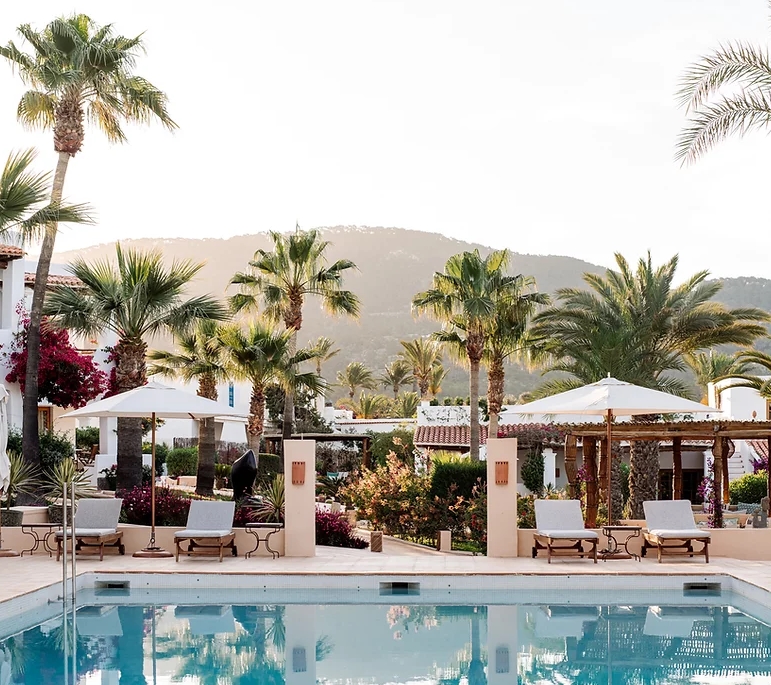 This boutique hotel is located in Carrer de Sa Palla Marina, 07830, Illes Balears, a super privileged place in Ibiza, where we have magnificent views of the islet of Es Vedra.
It is a beautiful place to celebrate your wedding in Ibiza where you can enjoy a fantastic rural experience in an intimate setting surrounded by nature and perfectly cared for by its staff.
If you want your wedding to have the Mediterranean touch so characteristic of these islands, Petunia is your perfect place. Very close to one of the most famous beaches of Ibiza, Cala d'hort.
Hard Rock Hotel Ibiza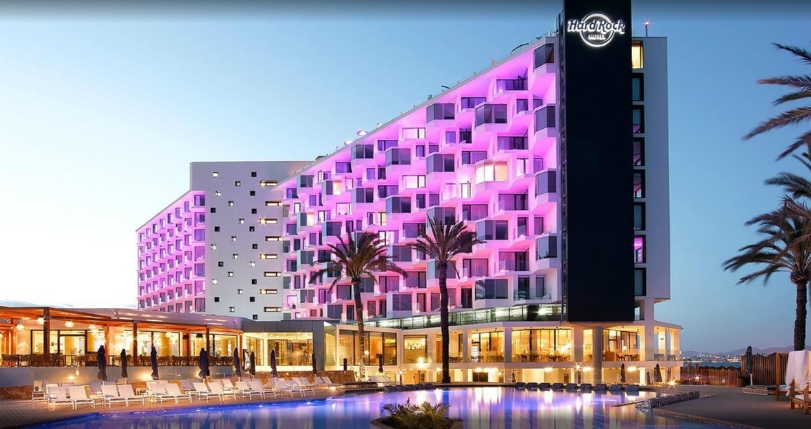 This hotel is full of details that make it different from the rest, from the rooms to the gastronomy. They give you the option of preparing a romantic ceremony by the sea, as well as a rock star celebration.
They have a fantastic culinary staff and wedding planners that will make your wedding in Ibiza go as planned and that you will remember it for a lifetime.
7 Pines Resort Ibiza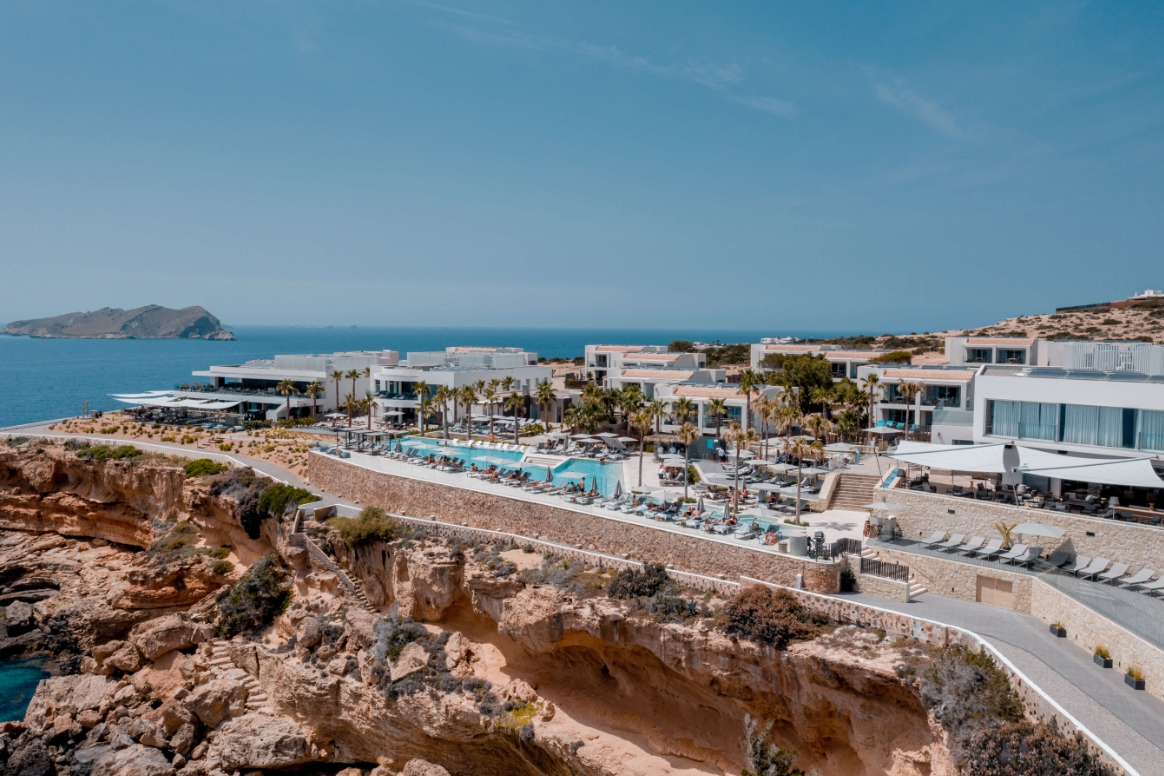 It is located in an idyllic area very close to the famous beach of Cala Conta. Basin with spectacular views of the islet of Es Vedrá.
The hotel is perfectly prepared to offer a great experience to all the bride and groom who decide to get married in Ibiza, living a fantastic celebration surrounded by nature and overlooking the sea.
Islets, pine trees and a blue sea will be the perfect scenery of this natural setting where this hotel is located where you can enjoy a beautiful sunset.
La Escollera

Mythical place on the island of Ibiza, located in the nature reserve of Ses Salines, in Es Cavallet beach, 07817 Sant Jordi de ses Salines.
Charming place where you can celebrate your dream wedding near the sea of Ibiza with incredible views of the island of Formentera and the beach of Es Cavallet.
Popularly known for its exquisite gastronomy, which is why people from all over the world come to taste it. Ideal place to enjoy delicious seafood dishes, premium meat and a wide variety of vegan and vegetarian dishes.
Cala Bassa Beach Club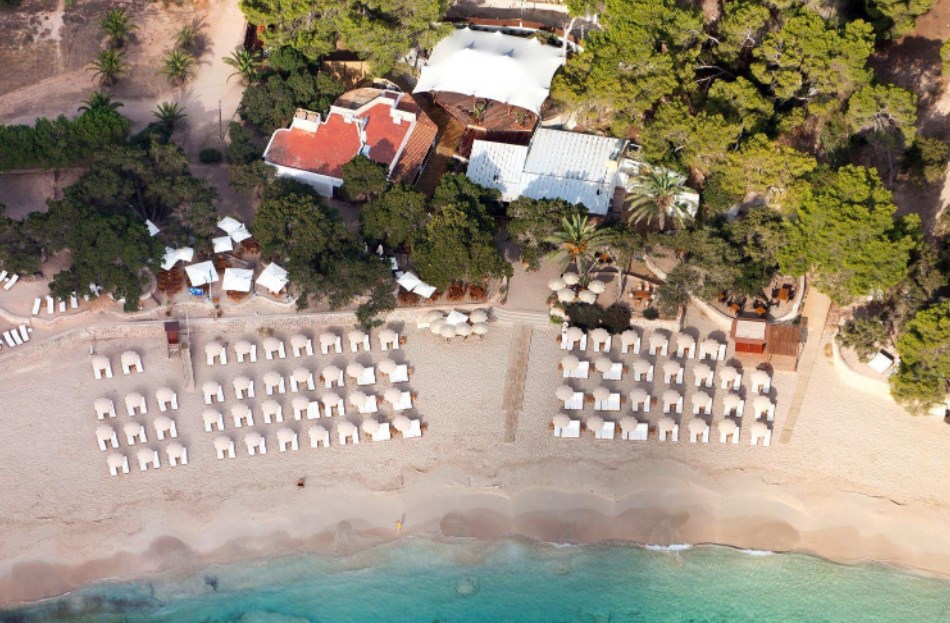 Incredible place where you can celebrate your wedding in Ibiza. Cala Bassa Beach Club is a very large venue that has it all. On the one hand, you can enjoy the beach of Cala Bassa with one of the most crystalline waters you will find on the island. It also has a super special space where all kinds of ceremonies are organized with spectacular views of the beach.
The place where the cocktail and banquet will be held is a space that you can decorate to your liking.
A mi manera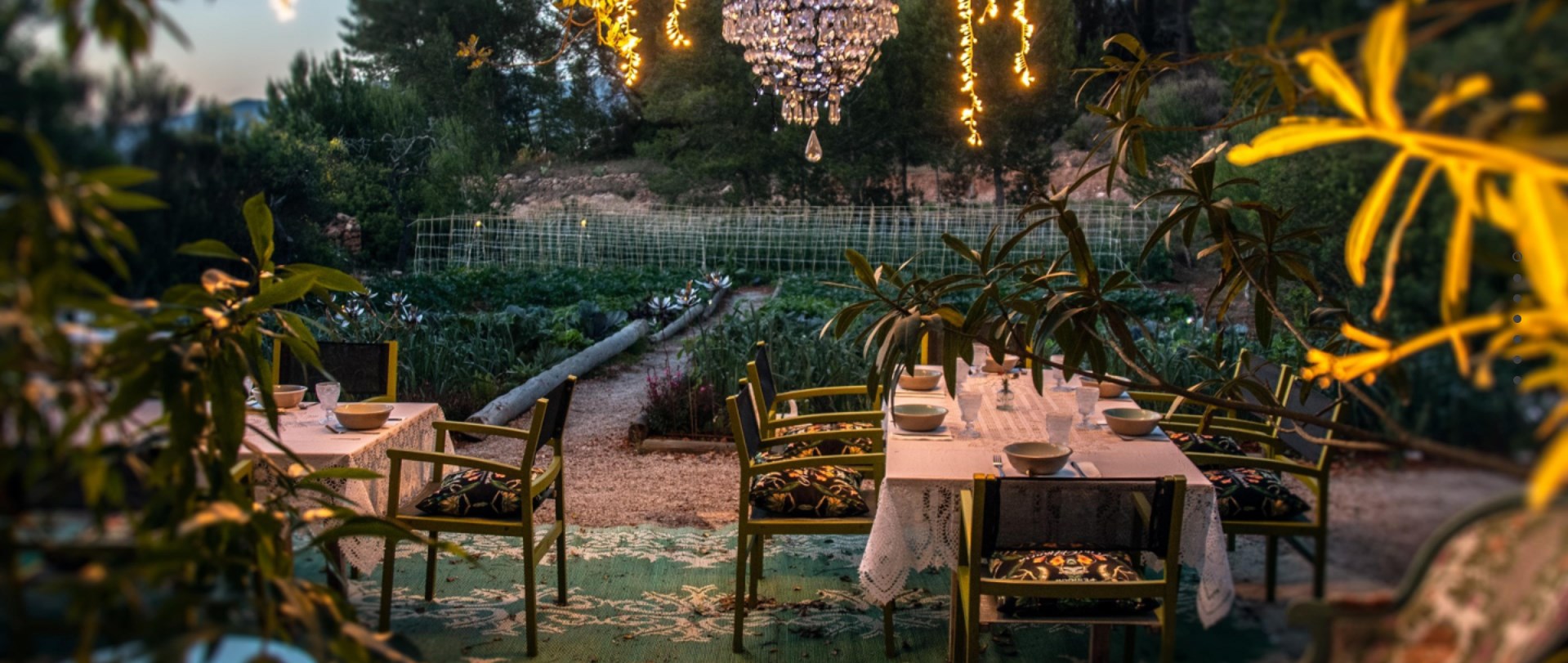 It is located in the middle of nature where you will find a romantic atmosphere for your wedding celebration. The restaurant is located in an old Ibizan-style rural house and has several beautiful and cozy outdoor spaces. They give you the opportunity to book the restaurant room exclusively for up to 120 people, or the garden area for about 40.
It also offers Italian and Mediterranean-inspired cuisine, including homegrown and locally sourced ingredients. Its star dishes are stuffed zucchini flowers, octopus carpaccio and Black Angus steak, among others. The restaurant will also be on hand to assist with wedding preparations.
Nikki Beach Club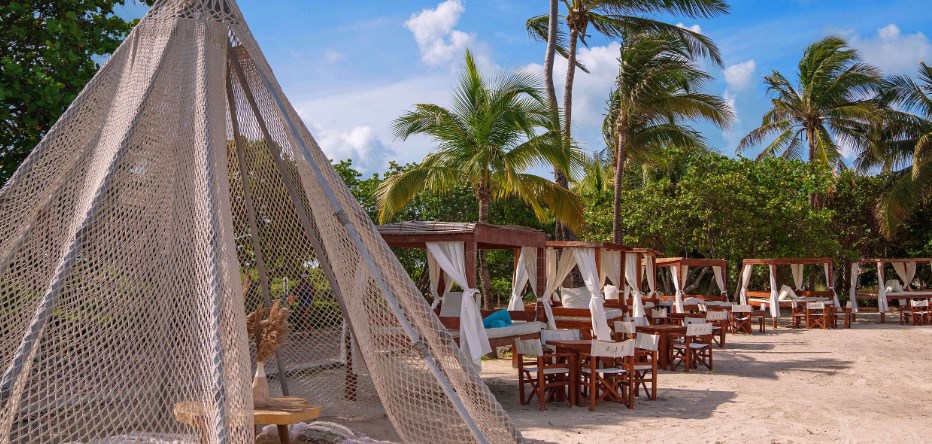 Impeccable VIP service, excellent menu with a varied menu and above all a lot of glamour, this is what you will find in this fantastic super luxury beach club.
Located on the coast near Santa Eulalia, Nikki Beach Club is located at the foot of the coast, so you will enjoy spectacular sea views that you will never forget.
They will be able to achieve anything you wish and dream of, from candlelit pathways to a very long table for all your guests or even a confetti shower from a helicopter! The pool area is surrounded by white hammocks full of elegance, an ideal place for the welcome cocktail celebration. It also has a selection of exquisite wines and champagnes.
Sa Capella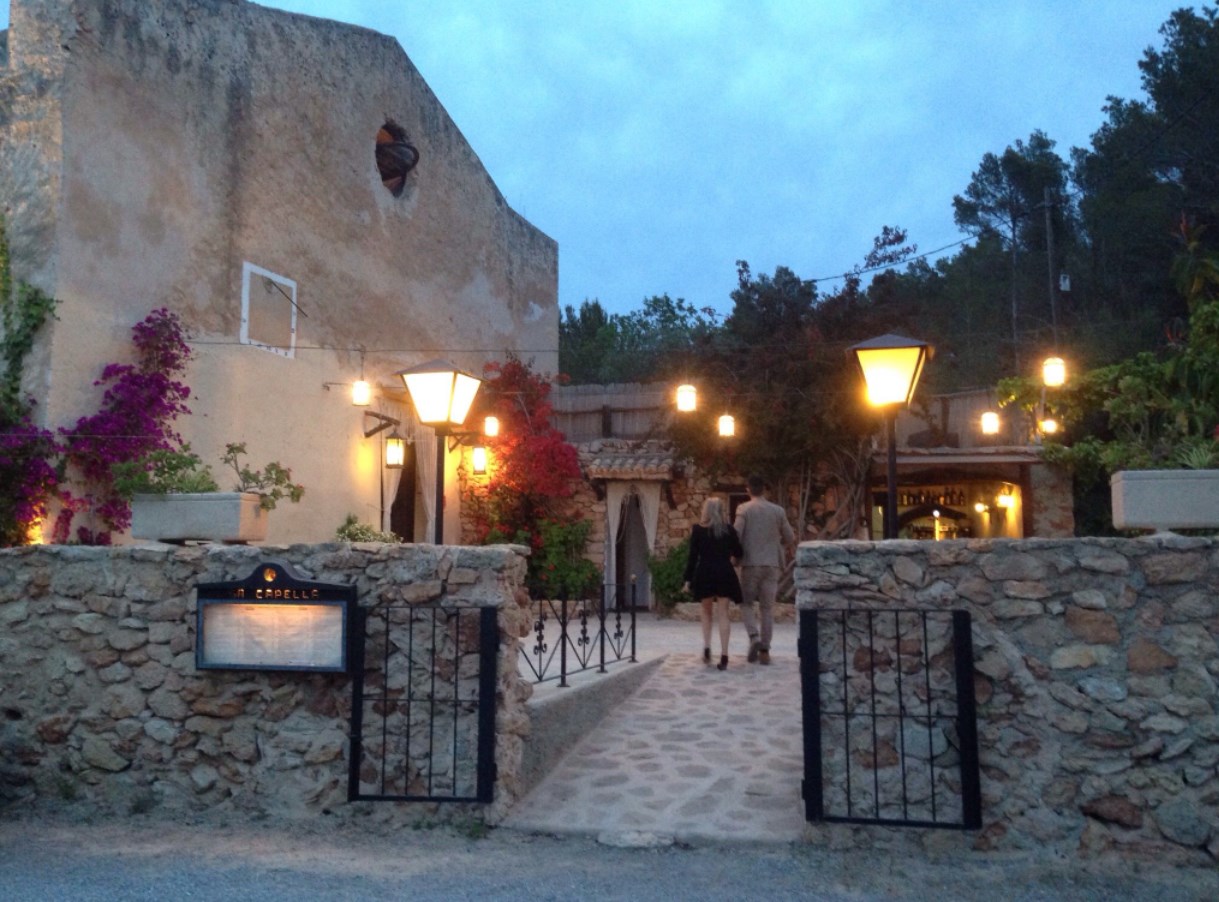 When you think of a super romantic place, this ancient chapel on the outskirts of San Antonio immediately comes to mind. Sa Capella is an institution on this island, full of intimate nooks and crannies reminiscent of medieval times.
The Maitre D.Carlos and his great team of professionals will take care of everything necessary for your guests to receive the treatment they deserve. The wedding menu would be full of dishes of the most traditional Ibicencan cuisine, among which are the freshest meat and fish of the area. Adding also their exquisite wines and champagnes.
Do you want to organize your wedding or elopement in Ibiza? Contact us. We have the wedding planner service.