If you are here because you have decided to say "I do," the first thing you need to think about, after the church if it is a religious ceremony, is where you want to hold your wedding. How to choose the best wedding venues to celebrate your wedding in Cadiz?
The banquet and post-ceremony party with open bar are one of the most important parts of your dream day, as you will spend most of the time there to celebrate your wedding.
This is a difficult decision, as there are several wedding venues such as halls, hotels, farmhouses or fincas to choose from, each with different characteristics that can be perfectly tailored to your perfect wedding.
In this article we have brought together some of the best places to celebrate events in the province of Cadiz, according to our experience and criteria, taking into account especially the room or rooms where the party or dance will be held.
The most prestigious venues for weddings in Cadiz.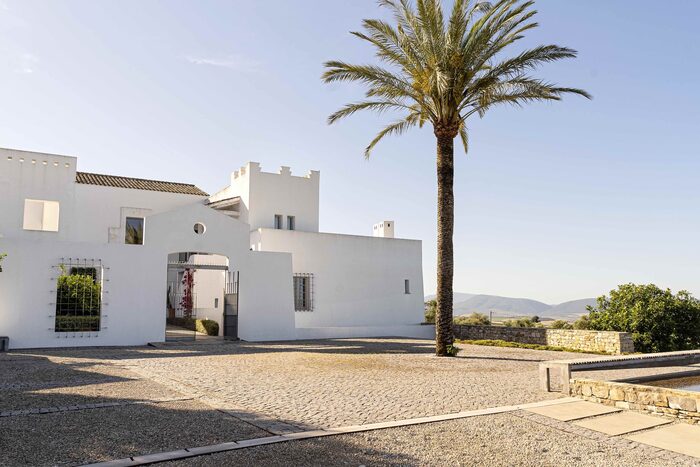 Cortijo Los Agustinos is a family project, a prestigious architectural project that aims to preserve the essence of traditional Andalusia with the highest quality and simple, elegant and contemporary architecture. The property offers an oasis of peace and tranquility amid 68 hectares of olive groves, with its own production of extra virgin olive oil and organic seal. The equestrian area offers the possibility of accommodating up to 20 horses and practicing with them in the indoor and outdoor stables, both competition-sized.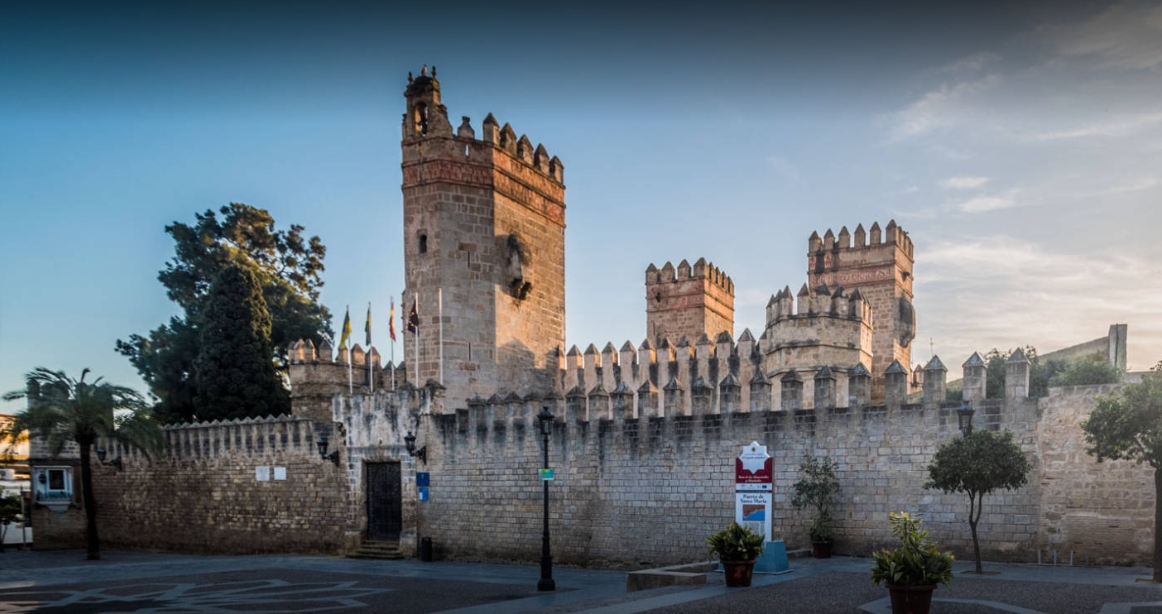 If you want an original and different wedding, this castle is perfect for you. A historic fortress of Muslim origin with a majesty that will leave your guests speechless.
It is located at Pl. Alfonso X el Sabio, 3, 11500 El Puerto de Sta María, Cádiz, with a capacity for 50 people during the banquet and service for up to 300 guests. For added convenience, the religious ceremony can also be held in the three-aisled church in the central part of the castle, while the welcome drink can be held in the cellars.
The best room for the wedding party would be the wine cellar, which is very beautiful and functional, despite its many columns; between them is a perfect room for dancing, with excellent acoustics.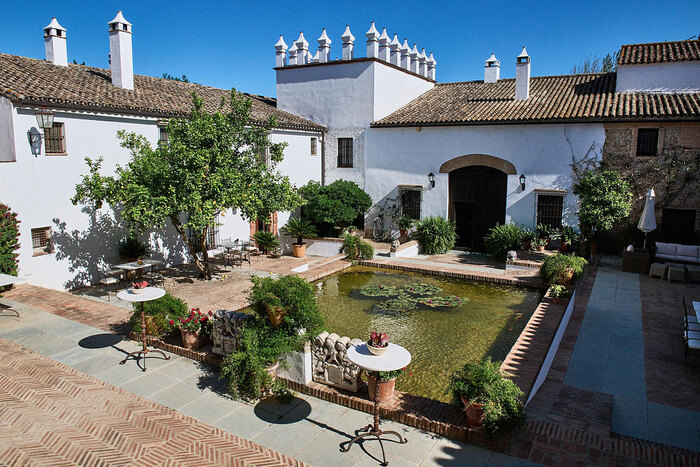 The origins of Hacienda Fain Viejo date back to Arab times. More than 500 years ago it was a religious residence, and later, numerous legends began to circulate about this enigmatic place, such as that there was treasure or that there was an underground room with golden columns under the courtyard.
Over the centuries, Fain Viejo has undergone countless changes: from a monastery to a Jesuit residence, from a prison during the Napoleonic invasion to the olive plantation of the family that lives there today. The current owners have carried out a major restoration in recent years, transforming this place into a beautiful country house equipped with all the amenities needed to celebrate any kind of event.
Finca Mesa Jardin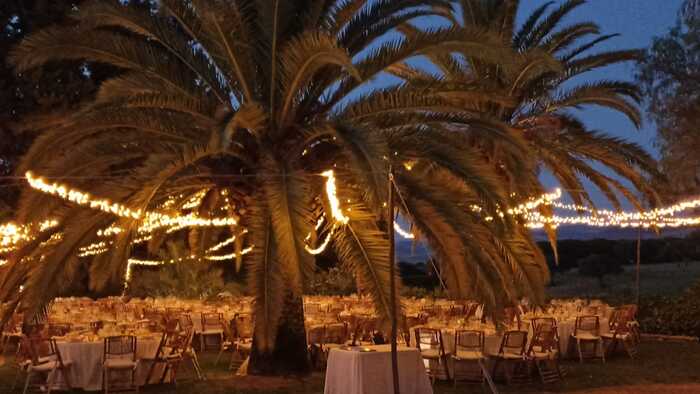 Mesa Jardín is part of an old finca that has been in the family for four generations. At the center of the estate, surrounded by almond trees, olive trees and extensive grain crops, is the present farmhouse, built in 1927. It was originally an auxiliary building for raising livestock. The transformation of the pasture into a cereal field led to its renovation, and in 1990 it was restored as the estate's main house.
The farmhouse consists of a large living-dining room, six bedrooms, bathrooms and kitchen, as well as green spaces with several rooms and a swimming pool. The maximum accommodation capacity is 12 people.
Parador de Cádiz – Hotel Atlántico
This Parador is one of the most popular hotels for wedding celebrations in Cádiz. It is located at Av. Duque de Nájera, 9, 11002 Cádiz, with a capacity of up to 500 people and 730 in cocktail format. It has a large hall with adaptable panels and acoustic treatment in the form of speakers at the top of the walls. A magnificent view of the Bay of Cadiz can also be enjoyed.
Another of the many advantages of this hotel is the possibility of accommodation, both for the bride and groom and for family members or friends of the bride and groom who come from outside Cadiz or for those who do not want to take the car after the ceremony.
El Baluarte de los Mártires: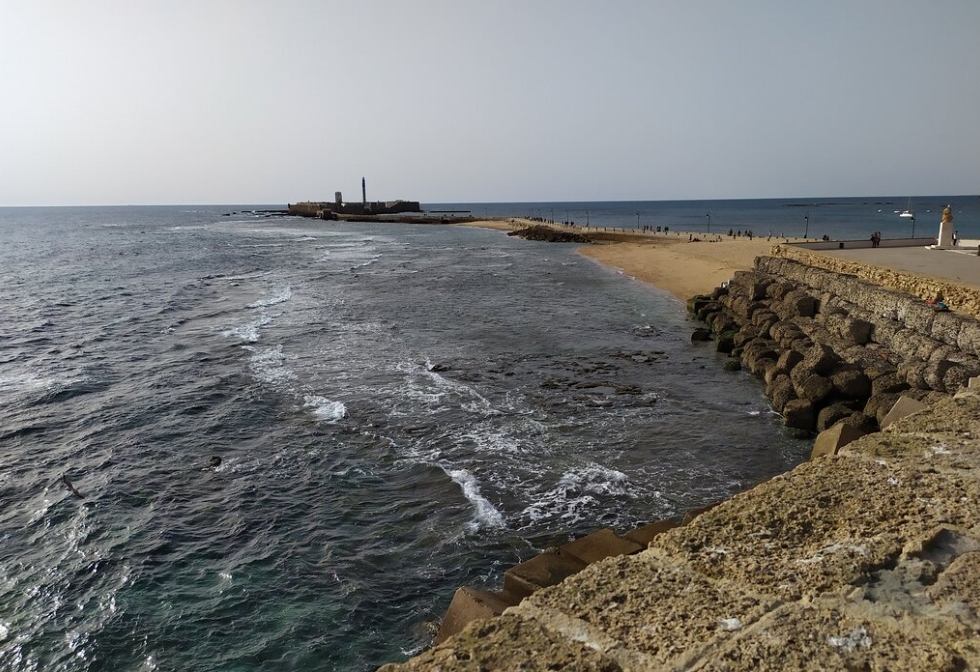 This fortification is often used as a wedding hall by the renowned catering company "El Faro." It is located on Calle Baluarte de los Mártires, 11002 Cadiz. It has a capacity of 250 people.
The downstairs room is equipped with all kinds of sound-absorbing materials, such as curtains, etc., which perfectly attenuate sound rebound, so that there are no noise problems. The upstairs terrace also offers an impressive viewpoint of the sea and "La Caleta" beach, and since it is outdoors, a marquee is usually installed.
Bodegas fundador Pedro Domecq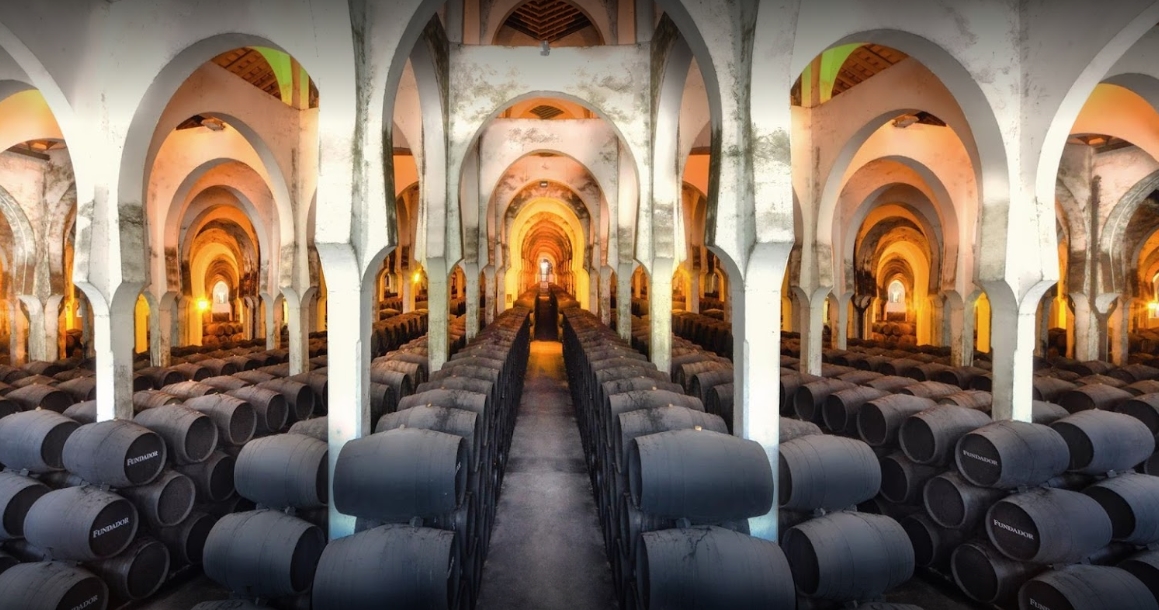 Traditional winery in the Jerez area, located at C. Porta de Rota, S/N, 11408 Jerez de la Frontera, Cadiz. The design of the buildings, its impressive gardens and courtyards date back to the 14th century, all with an updated and renewed classical air.
Patio set up by Founder-Pedro Domecq and transformed into a celebration hall with a capacity for 650 guests.
This main hall is full of charm, with a sliding glass roof that offers great versatility for any time of year and good overall sound. It also has a large stage for live musical performances.
Even older is the Dominican Convent of the Holy Spirit, dating back to the 14th century. Restored by the Bodega, it has been transformed into a pleasant patio for 300 diners with a glass roof that can be opened and closed at any time. 
Another very important area is the Patio del Sagrado Corazón, where one can appreciate numerous fruit trees, a perfect setting to hold a cocktail party or civil ceremony, for example.
Bodegas Luis Pérez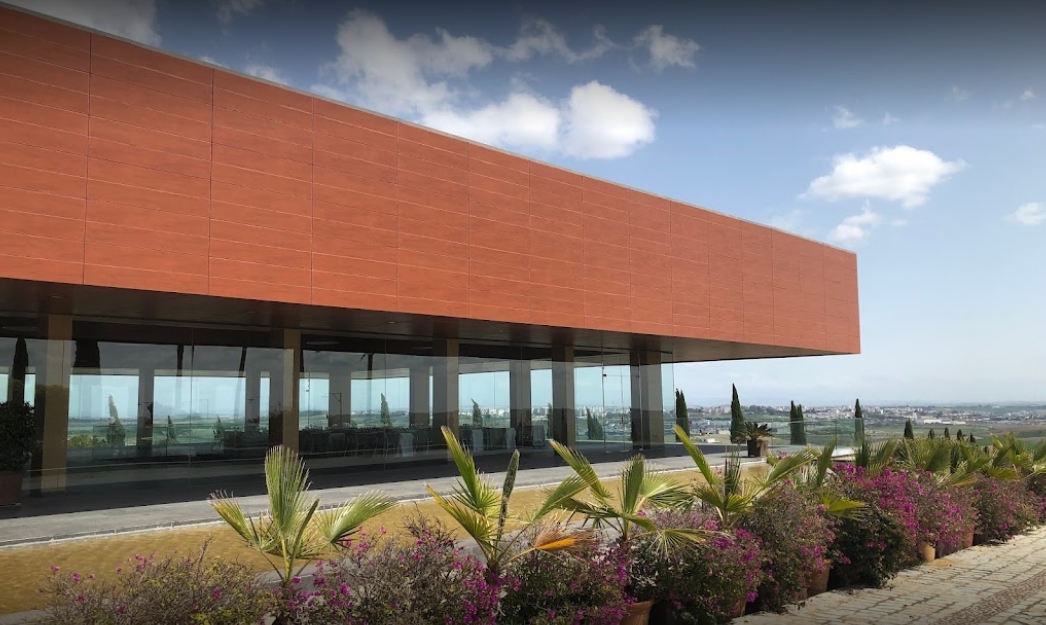 Located in Hacienda Vista Hermosa, C. Hermandad del Rocío de Jerez, km 3, 11408 Jerez de la Frontera, Cádiz, these bodegas have a capacity of more than 350 people, the perfect place to celebrate your wedding in Cádiz.
The main hall is fully equipped so that the wineries can be seen from a glass floor. It also has a glass window that offers a spectacular view of the vineyards, illuminating the room.
They also offer the option of having an open bar outside (the most attractive option in our opinion), on one of their side patios, decorated in a rustic style.
Bodegas San José- Catering Los Jándalos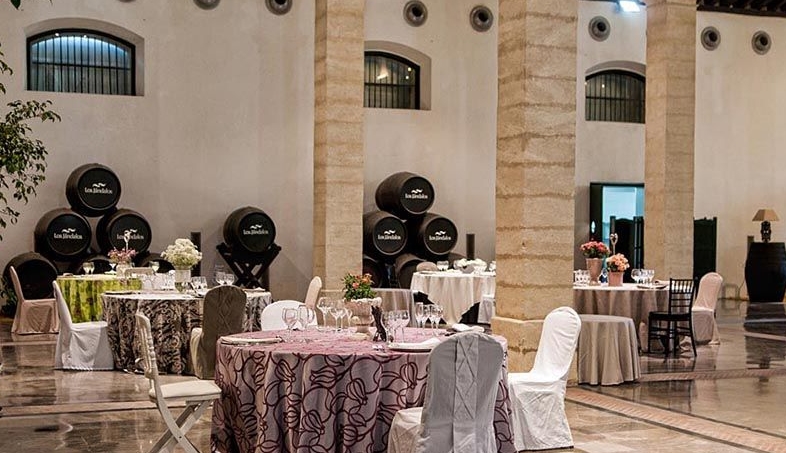 A winery over 170 years old, renovated in 2008. It is located in the center of town, which makes it easier to go there without a car, and if you go by car there is ample parking available.
The furniture contrasts with the monumental construction and classical decoration, with tall columns joined by arches that make the venue look imposing.
For the welcome cocktail, they also have a large courtyard decorated with well-kept vegetation and a perfect atmosphere.
It also has a spacious and newly renovated hall for any presentation with the best possible presence.
Montenmedio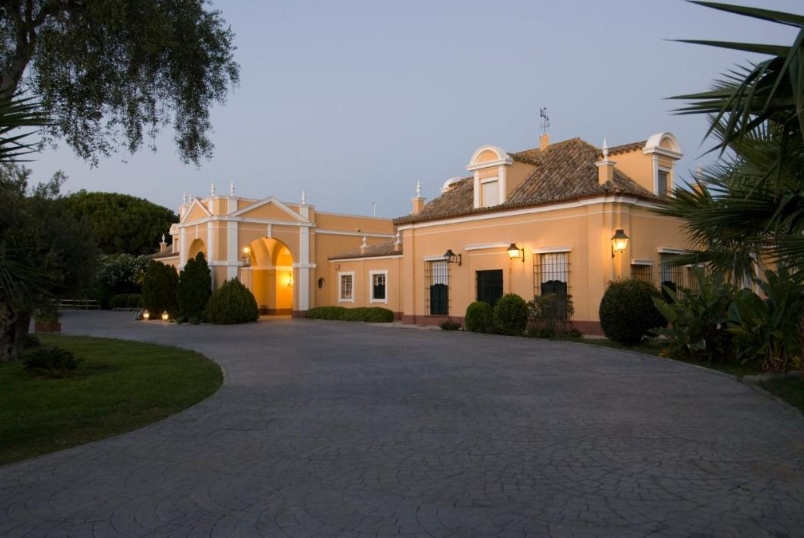 A magnificent place in the middle of nature, near the towns of Vejer and Barbate. If you love nature and contact with the environment, Montenmedio is the perfect place for you.
A different and special venue, excellent for your wedding celebration. It has all kinds of spaces and has a capacity of about 400 people. It also has a friendly staff, which is a very important and relevant aspect when choosing a venue.
It also has a 27-room hotel in the center of the estate, a perfect option for staying after an exciting day.
At Montenmedio weddings, every detail is taken care of so that the wedding goes according to plan and without any kind of inconvenience. Both civil and religious weddings can be held.
Among the services offered by this estate we can highlight the civil wedding celebration under an impressive tree located in the garden, catering and floral decoration. This caterer has a high quality of service and experience, with menus where the main ingredient is the quality of the product. You will also have the opportunity to customize the menu to your liking.
El Romedal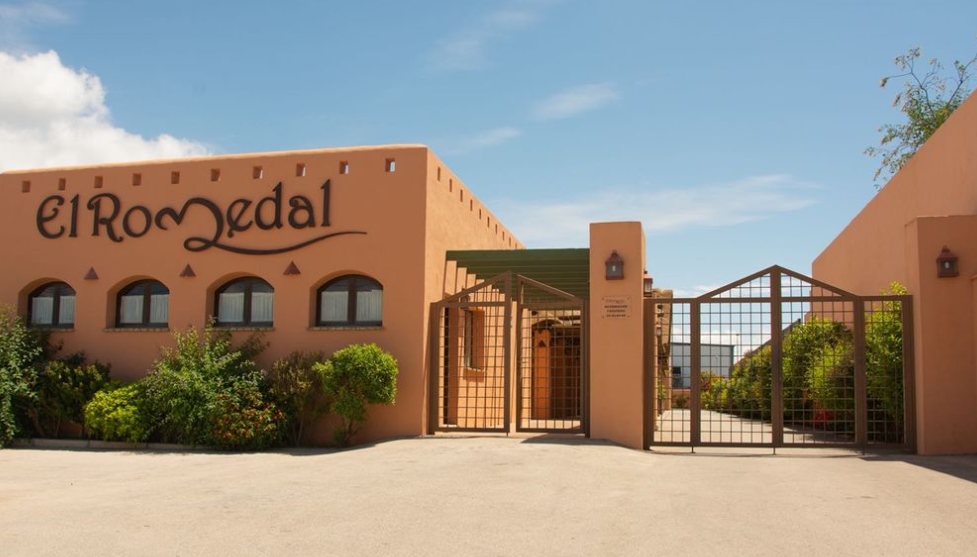 This finca is located in Conil, a perfect place for weddings. It has a fully professional staff ready for any celebration. All the spaces at El Romedal are perfectly equipped.
It also has an open space for welcoming guests next to the garden, where the cocktail reception can also be held. As for the banquet, it has a total capacity of 500 guests.
Its team of chefs chooses the dishes perfectly so that the tasting is exquisite.
Hotel Castellar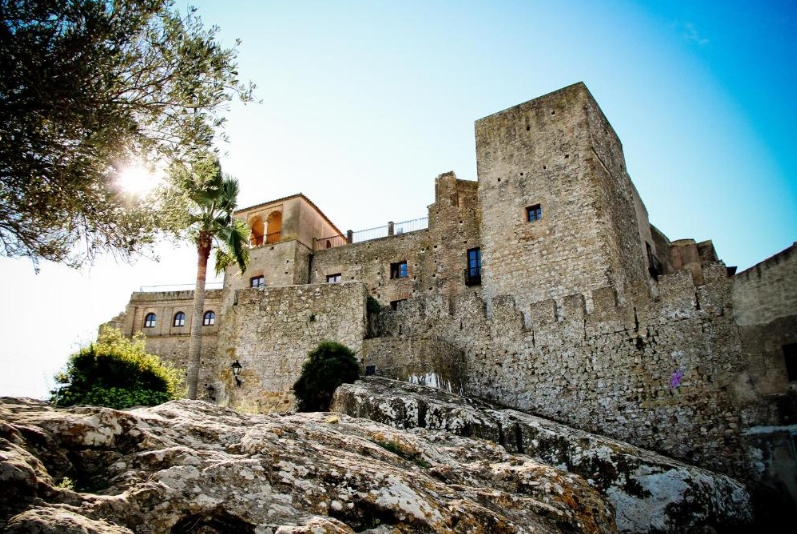 Cádiz wedding venue located at Av. de Mayo 1152, near Los Alcornocales Natural Park in Castellar de La Frontera. Its halls have been celebrating weddings for a long time, representative for its majestic natural environment.
Inside there are rooms for guests who wish to stay after the celebration, included in the wedding package. His team will take care of all the details of the wedding so that everything goes perfectly.
The estate has a large garden, perfect for the welcome cocktail reception. You can also enjoy spacious indoor halls and a large capacity for the wedding banquet, for about 400 people.
Azahar Costa Celebraciones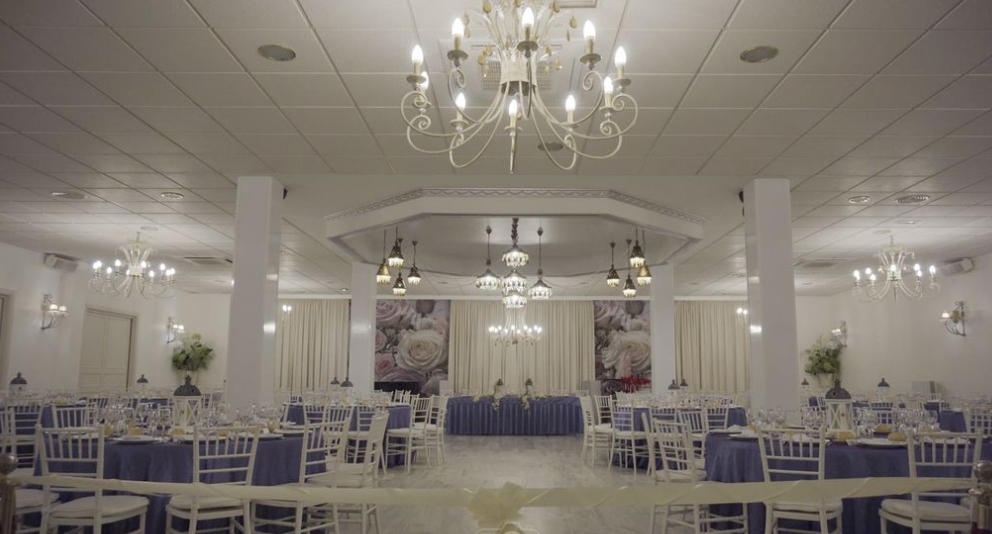 Excellent catering service and perfect facilities for holding wedding banquets are just a few of its many outstanding features.
It is located at ctra. antigua de la barrosa, km 3, 11130 Chiclana de la Frontera, Cadiz. It has several rooms prepared for all types of weddings and events, which can accommodate up to 300 people, air-conditioned and prepared to offer live music.
The hall also has a disco perfect for dancing. We also find the Salón Costa, a room with space for 80 diners, perfect for more intimate banquets, with a more rural decoration than the Salón Azahar.
Finally we find the Porche Azahar, ideal for an outdoor civil wedding. Equipped with a micro water spray system, it enhances the comfort of guests and is also well protected from the wind.
A multitude of dishes well prepared by the kitchen team. On their menus we find traditional dishes with different touches. Wine lovers can enjoy a wide range of domestic and international wines.
Bodegas El Cortijo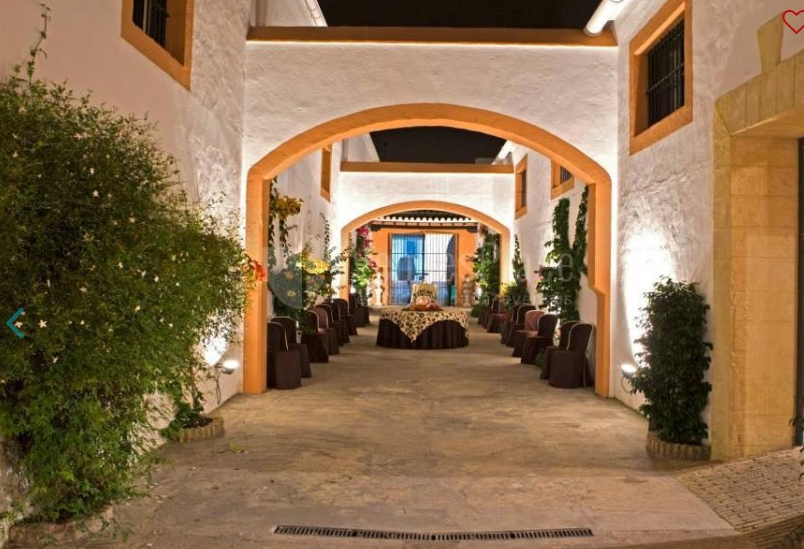 Finally we find Bodegas El Cortijo, a wonderful space full of large rooms and beautiful outdoor spaces, undoubtedly a perfect place for celebrations and banquets.
It is a spacious 100-year-old hall where banquets for up to 600 people can be held. It also has a cocktail party setup that can accommodate up to another 200 diners.
We also find the Sala Alberti, which offers space for 300 guests with the possibility of increasing to 360 people. Salón La Viña, on the other hand, has space for 140 guests and a maximum of 200 people.
The Salmón Room, somewhat smaller than the others, is ideal for wedding banquets of up to 100 guests, which can be increased to 150. Finally, for more intimate weddings you can choose the Albariza Room, for up to 40 guests.
The facility has 3 magnificent patios, perfect for both the aperitif and the banquet. You can also park your car in a large parking lot.
Prominent among the dishes on the menu are fish such as sorrel, sea bass, sea bream, and squid. Fresh seafood is also available in the display cases.
This beautiful wedding venue in Cadiz is located in El Puerto de Santa Maria.
We hope we have helped you with this article to choose the venue for your wedding: finca, agriturismo, hotel or wedding. Always take into account the acoustics of the hall, which will make the wedding stand out much more and which many couples do not take into account when choosing. If you would like more information about places to have your wedding in Cadiz, feel free to visit our list of perfect venues.