he organisation of a wedding is always a difficult task, yet it is also very satisfying and beautiful. But the difficulty increases when what you are going to celebrate is a destination wedding.
The first thing you have to do is establish a budget, which is very complicated if you don´t know in detail the country and area. If you are in this situation, stop worrying, because today we are giving you the definitive guide to understand the costs of your small wedding in Spain, one of the most in-demand countries for couples to celebrate their wedding.
Before anything, the first thing we must know is the variables that will make the budget oscillate between several figures, regardless of the style of wedding we want.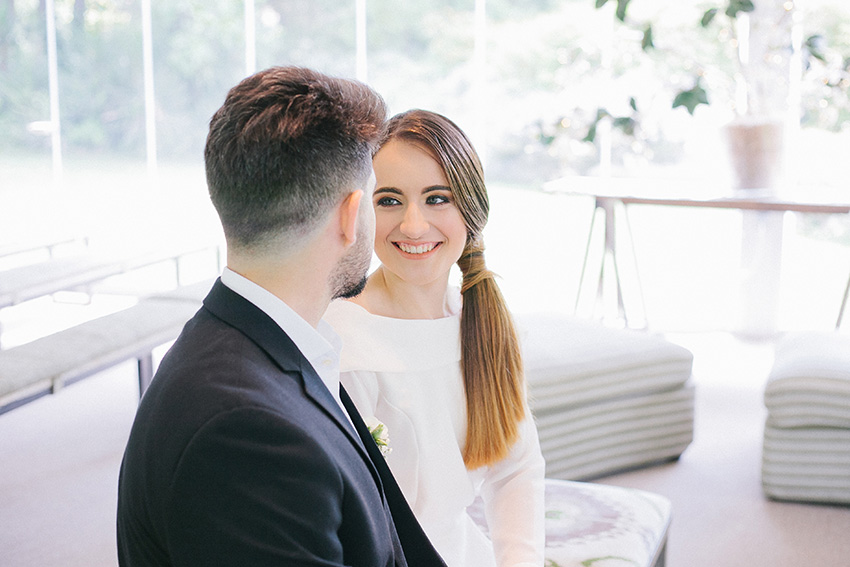 Photography: Tanya Vasiliuk / Organisation: Natalia Ortiz
Important points in the cost of a small wedding in Spain:
Low season
The prices of a wedding vary a lot if it takes place in high season or low season, the latter being the ideal option if we need to save on budget.
A weekday
 Although in some cultures the weekend is the time in which traditional weddings take place, for destination weddings you can choose a weekday, since it is a trip of several    days to the country. If, for example, you go on a three-day weekend, it will be cheaper to celebrate the wedding on Friday or Sunday than on Saturday.
Seasonal flowers
As for decoration, flowers are usually the most expensive part, since neither raw material or assembly is cheap. One of the most effective ways to save on cost is to choose seasonal flowers. This does not mean giving up your style, since there will always be flowers than resemble your favourites, in the case that these are not seasonal.
Space
And finally, and most importantly, space. Everything depends on the space where you want your small wedding in Spain to be, the number of guests and if accommodation is necessary or not. To continue, let´s see the differences in detail:
Spaces for a small wedding in Spain:
Castles
If your dream is to celebrate your small wedding in a castle, Spain is the perfect country, as it has countless options of castles and palaces of medieval architecture restored and conditioned to welcome weddings, and with an exquisite service.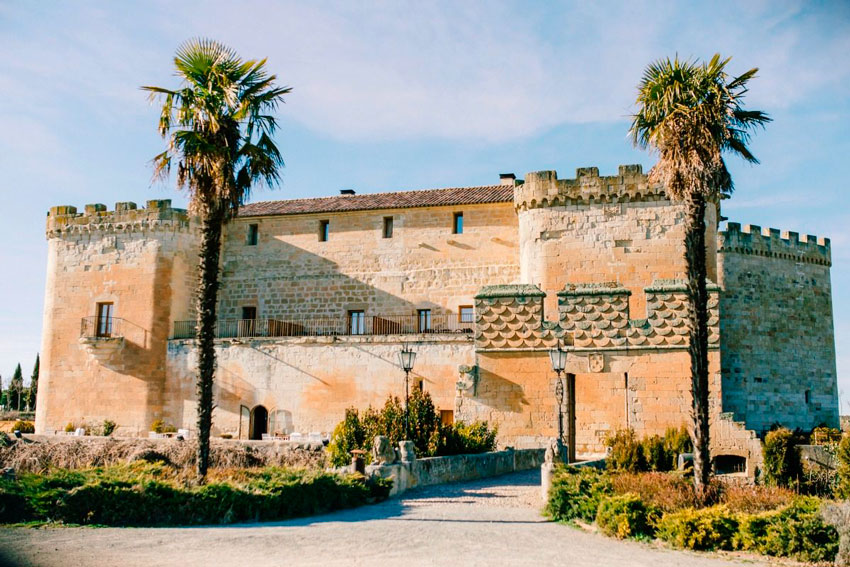 The Buen Amor castle in Salamanca is one of the most romantic places to celebrate a precious small wedding.
The approximate prices are:
Accommodation: has 40 rooms which range from €95 (standard room)

Rent: €5000 (half exclusivity: 25 rooms + 1 gift for the couple). €7000 complete exclusivity. Full weekend: €12000

Ceremony without exclusivity: €800

Menu price: from €90 to €125 (without VAT). Children's´ menu €30

Free bar (3 hours): from €20 per person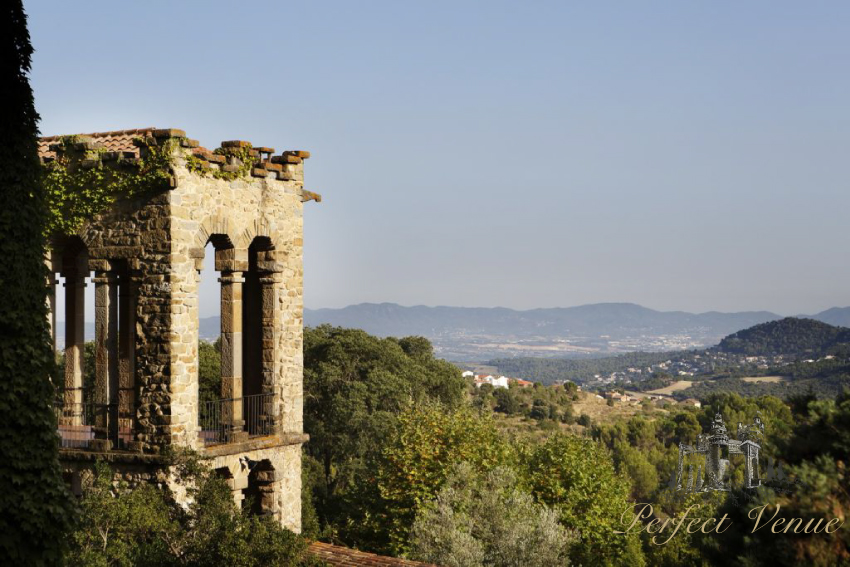 If you are looking to celebrate your wedding in Catalonia, we recommend La Baronia, a place full of history and art, in full nature. Although it doesn´t have accommodation, it has a nice room for the couple to prepare.
Menu:

€135 / Children: €45 / Menu staff: €45 (without VAT)

Ceremony: from €800 (without VAT)

Rent: –

Exclusivity of a DJ for 2 hours: €650 (without VAT). Extra hour: €100 more euros.
Villa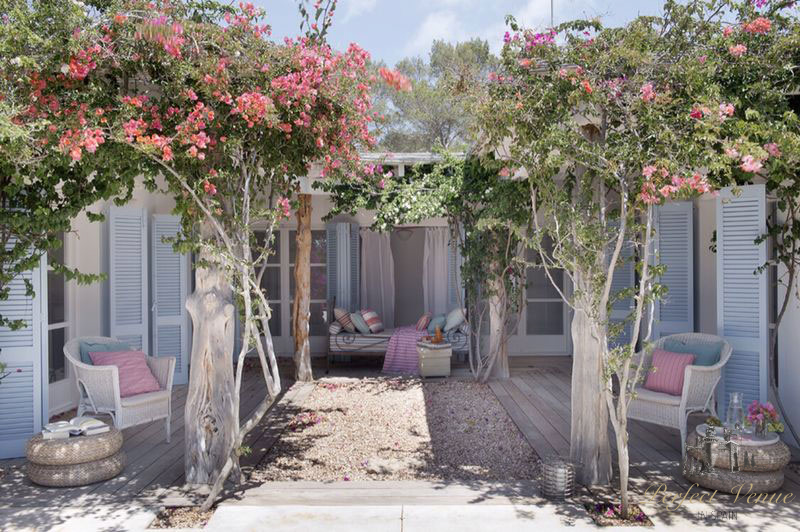 On the idyllic island of Formentera, you can find this fantastic and cozy villa decorated in a classic style: furniture in light tones, relaxing spaces and trees on all sides. It has space for 14 people and is perfect for organising a holiday and a small event.
Rent: €1100
On the beach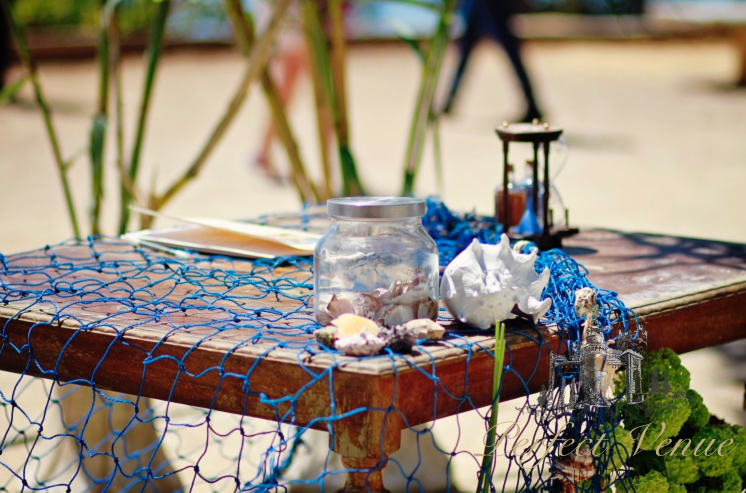 Spain has some magnificent beaches on which you can celebrate a dream wedding. We recommend the following option, on a beautiful beach in Alicante, on the Mediterranean coast.
Prices:
Basic civil ceremony: €955

"Wedding day" civil ceremony: €1395

"Villa Gadea" civil ceremony: €1655
See the details of each ceremony here.
Hotel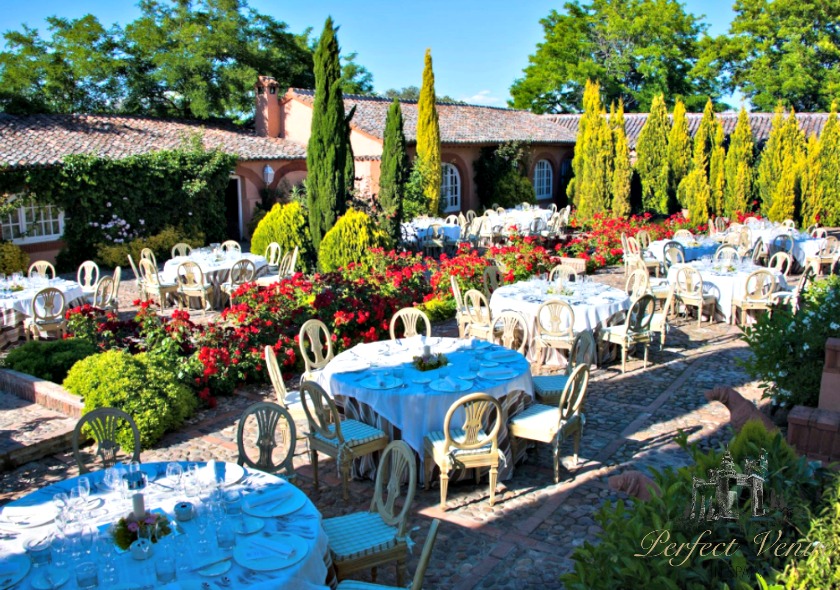 This luxury 5 star hotel is located on a 600 hectare farm very close to Madrid. It has 27 bedrooms with all the commodities for your guests. It also has a Michelin star restaurant and 2 Soles de la Guia Repsol, led by Jose Carlos Fuentes.
Bedroom prices: from

€260 – €700

Menu: from €125. Appetizers with 10 options to choose, first course, second course, dessert and coffee. Pairing selected by the sommelier.

For exclusivity: reserve at least 25 rooms (with its corresponding price).
Estate
Torre del Visco is a noble, emblematic farmhouse of the 15th century located in Teruel, a place with elegant lounges with chimneys and beautiful patios with fountains, terraces and gardens. It is perfect for a small wedding with views of the mountain and scenery, since the capacity of the restaurant is between 40-50 people maximum. The hotel has 16 double rooms available.
In the town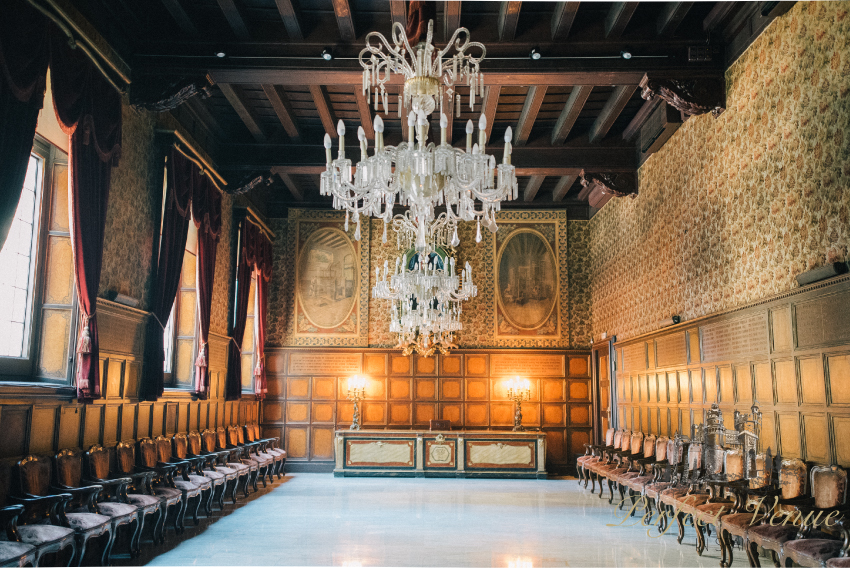 f you would prefer to celebrate a destination wedding in a more urban atmosphere, we recommend Casa de la Seda, in Barcelona. Although located in the centre, it is a place whose atmosphere envelops you and takes you away from the noise of daily life. It is an old guild house with silk walls and perfectly preserved furniture, ideal for a small wedding in Spain.
Prices:
Full working day (9:00-0:00): from €2500 – €2900

Morning (9:00-16:00): from €1110 – €1280

Afternoon (16:00-0:00): from €1460 to €1680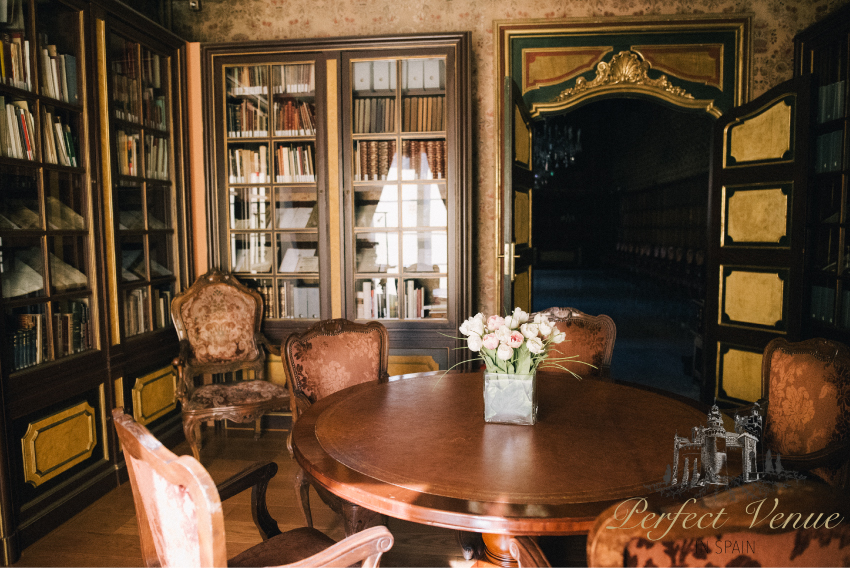 To the prices that we have detailed above, we cannot forget that we must add, if applicable, the following costs and supplies:
Decoration
The approximate price of an open air ceremony varies from €2500 to €10000, depending on the type of decoration that we are looking for. If we want to add a chill out zone, for example, the prices start from €800 for 20 people.
Photography
The price of a photographer for around a day starts from €1500 a day. Although it will all   depend on hours, location, style etc. The price of a videographer starts from €1500 to €1800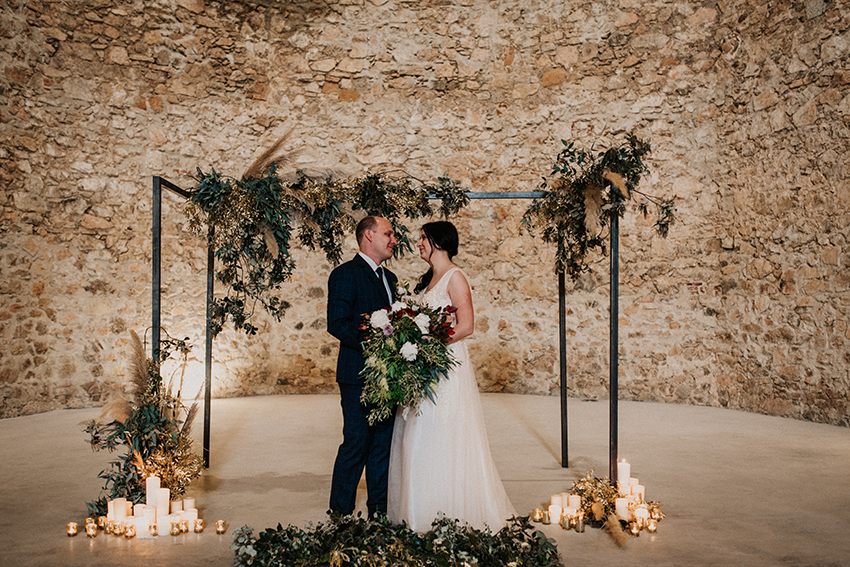 Photography: Aljosa Petric / Organisation: Natalia Ortiz
Catering
Some locations have their own kitchen and offer a menu, but if you prefer to organise a catering service at the aforementioned rental price you will have to add the catering price.
If you need furniture, we also have to add the cost of the tables and chairs.
Regarding the banquet, it will depend if you choose a restaurant or place with menus. The menus of a restaurant start from €80 to €150 per person and if it is a luxury restaurant from €180 to €330. We must not forget the cake, whose price is approximately €20 per kilo, being 150g per guest.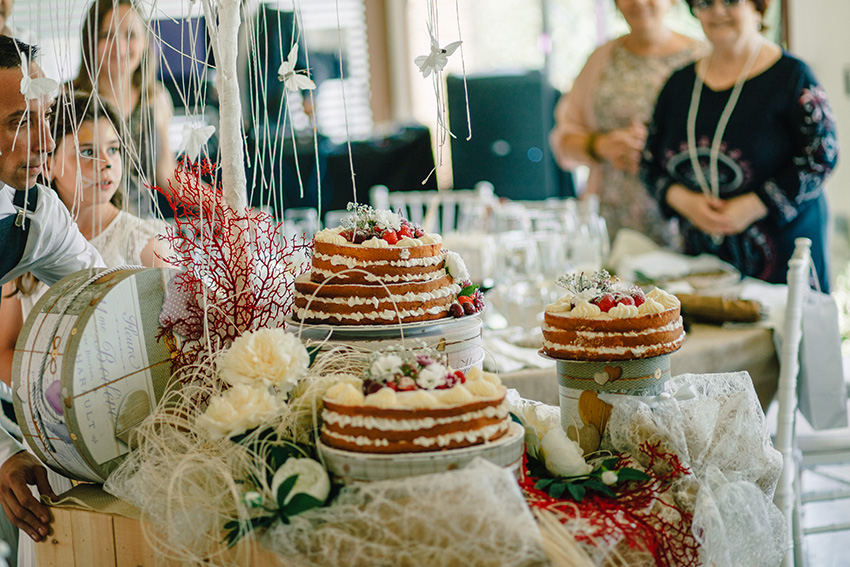 Photography: Buenas Photos / Organisation: Natalia Ortiz
Music
DJs and music play a fundamental role: to entertain the guests and ensure that they are always having a good time. The price for a night of this type of professional work starts from €500, depending on if the music is or isn´t famous and its cache. Another option is to hire a Flamenco group, which will be approximately €700 minimum. Regarding the live performances, they start from €450 to €600 if it is a small group.
Transport

If your dream is to arrive at your wedding in an old car, you can rent one from €500 to €2000 (for 4 hours).

Styling and makeup
Make-up artist: €350
Hairdresser: from €250.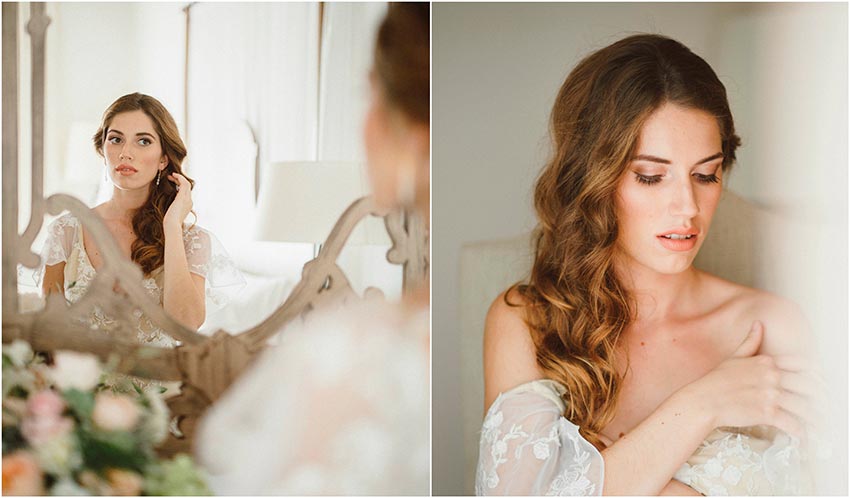 Photography: Vivid Symphony / Organisation: Natalia Ortiz
Accommodation
As previously seen, some spaces for weddings have accommodation available, which comes under the price of rent for a night. If this isn´t the case, to the cost of the celebration we will add the price of the rooms, which will go from €50 per person.
Wedding planner
If we want the wedding to be perfect, it is necessary to hire a professional in the sector which can assure the best quality at the best price and that, of course, knows all the details of the destination country. The cost of a wedding planner will be 10% of the total cost.
If you want to know more about the prices and services we can offer as experts in destination weddings in Spain, write to use at info@perfectvenue.eu.