A wedding invitation can set the style of the rest of the wedding, and it is important that you have it exactly how you want it as it is the first impression that the guests will get of your wedding. If you are in the first stages of planning your wedding and need some fresh trendy ideas for your invitations, this article is perfect for you as we go over some 2019 wedding invitations trends.
Floral
This year florals have taken over, and if you are planning on decorating your wedding with lots of flowers then having a floral invitation is a good idea to create consistency between elements of your wedding. Florals are a timeless design and you can have them as flamboyant or subtle as you like for your invitation.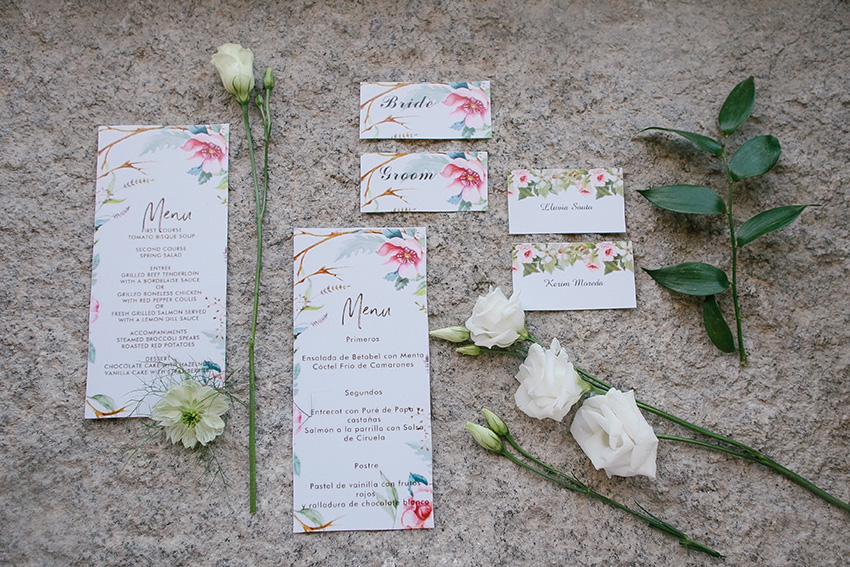 Photography: Tanya Vasiliuk / Organisation: Natalia Ortiz
Nature
If you love nature but flowers aren't really your thing, you could incorporate greenery, such as leaf or tree designs, into your wedding invitation. This could be a perfect idea if you are celebrating your wedding outdoors surrounded by nature.
Glitter
Glitter and sparkles are becoming increasingly popular when designing wedding invitations. A glittery invite has that extra special touch if you are looking to celebrate a glamorous day. If you expect your wedding to be luxurious and with lots of champagne, gold glittery invitations would reflect this perfectly.
Shaped edging
Shaped edging is certainly on trend, especially rugged edging as opposed to classic smooth edging. If you are marrying in a castle or an old estate, this is a good option as it has quite a medieval effect.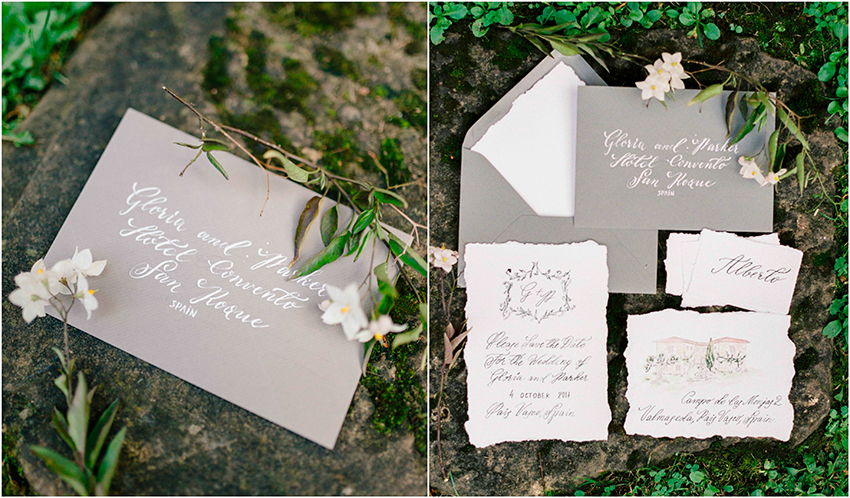 Photography: Buenas Photos / Wedding Planner: Natalia Ortiz
Wax seals
Following on from this idea of a medieval invitation, wax seals are also becoming a popular choice for wedding invitations.   This adds not just a medieval effect, but also a regal one which again is a good style if you are thinking of celebrating your wedding in a castle to keep the theme consistent.

Photography: Vivid Symphony / Wedding Planner: Natalia Ortiz
Paintings
Having drawings and paintings is becoming a common choice as it allows couples to add a personal touch. For example, a faint watercolour painting of your wedding venue at the top of your invitation is an unforgettable choice.

Photography: Buenas Photos / Wedding Planner: Natalia Ortiz
Rose gold
With the growing modernity of our world, rose gold has become a new popular metallic colour. Lots of people opt for rose gold phones & laptops, rose gold jewellery, even rose gold hair! If you love rose gold, why not opt for that as your invitation's colour scheme?
Vintage
Although time is moving forward, it is actually trendy to look in the past for inspiration and vintage designs and handwriting with a modern choice are now a popular choice.

Photography: Kseniya Bunets / Organisation: Natalia Ortiz
Borders
A simple yet effective design is to use beautifully decorated borders on your invitations but have a plain centre. This will make the information in the middle clear but the invitation can still be very decorative if you choose.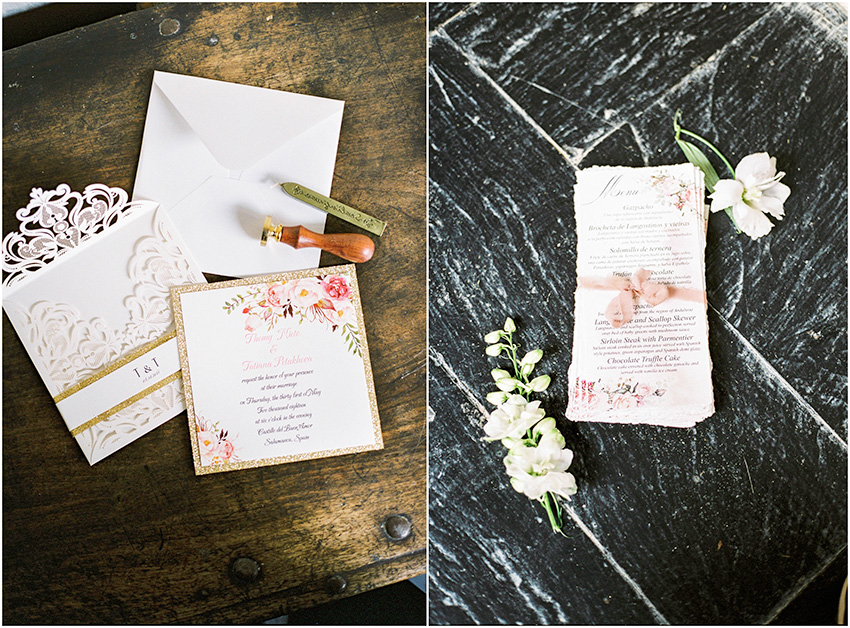 Photography: Buenas Photos / Wedding Planner: Natalia Ortiz
So here are several wedding invitations trends and ideas, which would you choose for your invitations? If you wish to know more about this topic and about wedding planning, you can write to us a info@perfectvenue.eu. ¡Te esperamos!