Engagement photo shoots, as well as pre-wedding photo shoots, are nowadays very popular amongst couples. Choosing a location, however, can be difficult as there is so much choice! This is where this article can help you, as we list 12 location ideas.
First, however, let's explain why couples choose to have an engagement photoshoot.
One of the most happiest moments of your life will be the moment you get engaged. It is exciting and beautiful – you are going to get married! So why not capture the time this amazing moment in photos so you can relive it? If you are planning to ask the person you love to marry you, consider asking a photographer if they will shoot the engagement.
Secondly, if you decide to have an engagement photoshoot, you can use the pictures for invitations or save the date cards. This will add a more personal touch to them.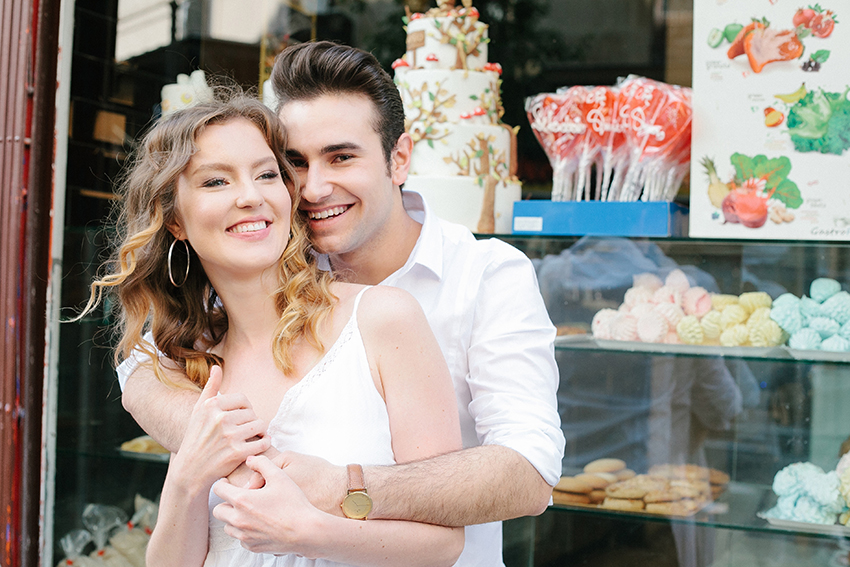 Photography: Tanya Vasiliuk / Organisation: Natalia Ortiz
Locations
Now, let's inspire you with some location ideas for your engagement photoshoot.
Restaurant
Perhaps you have decided to ask your partner to marry you in your favourite restaurant over a romantic dinner? Well this could also be a lovely setting for your photoshoot. Most restaurants take care of their decor, so you can be sure your photos will look great. This would work especially well if the two of you appreciate good food!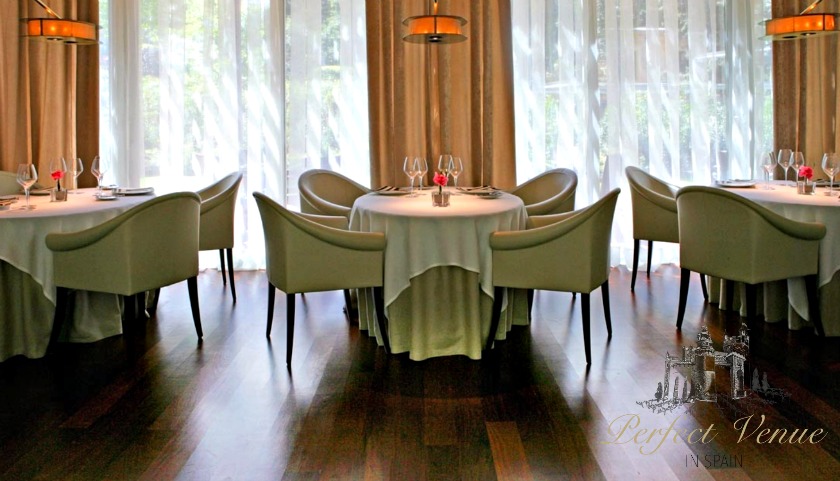 Your home
Why not stay a little more "closer to home" and opt to have your photoshoot in the comfort of your own home? This is personal, and you will most likely feel more comfortable having your photo taken in your own place.
Your favourite park
Maybe you're a couple who enjoy fresh air and the outdoors. In this case, you could have your engagement photoshoot amongst nature in your favourite park. If you share a dog, why not bring it too?
Parque del Retiro, Madrid. Photography: Katya Kors / Wedding planner: Natalia Ortiz
At the beach
It is common for couples to get engaged whilst on holiday. It is a romantic, happy time for just the two of you to enjoy each other's company, so it is easy to understand why it is a good time to get engaged. If you're planning to ask your girlfriend or boyfriend to marry you whilst on holiday, a beach could be the perfect backdrop for your photos.

Hotel
On the topic of holidays, why not use a hotel for your wedding photoshoot? Hotel lobbies often provide a luxurious location for a photoshoot.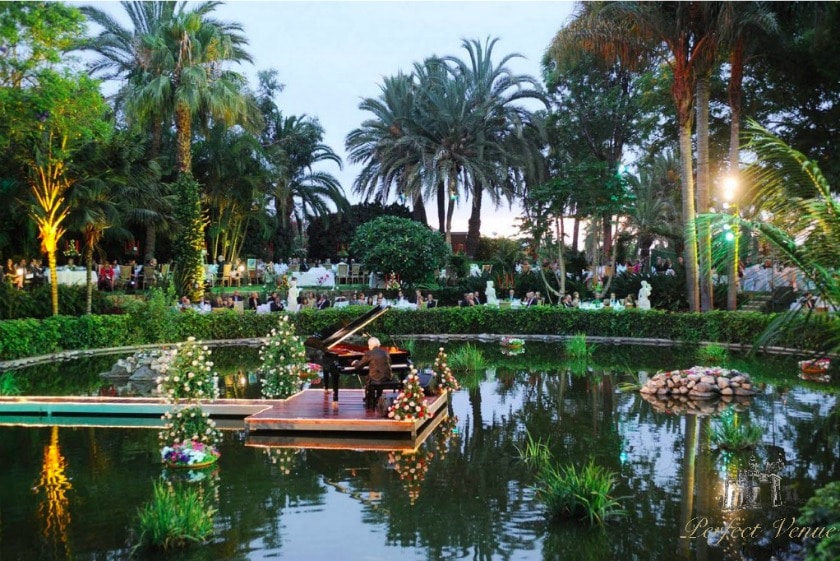 Museum
If culture is something you both love, you could incorporate this into your engagement photoshoot and have it in your favourite museum. The exhibitions in the museum would make for a unique photoshoot!
The town square
You could keep it simple and have your photoshoot in your town square. It will be personal and if you ever move town you can look back at your engagement photoshoot to relive your experience there.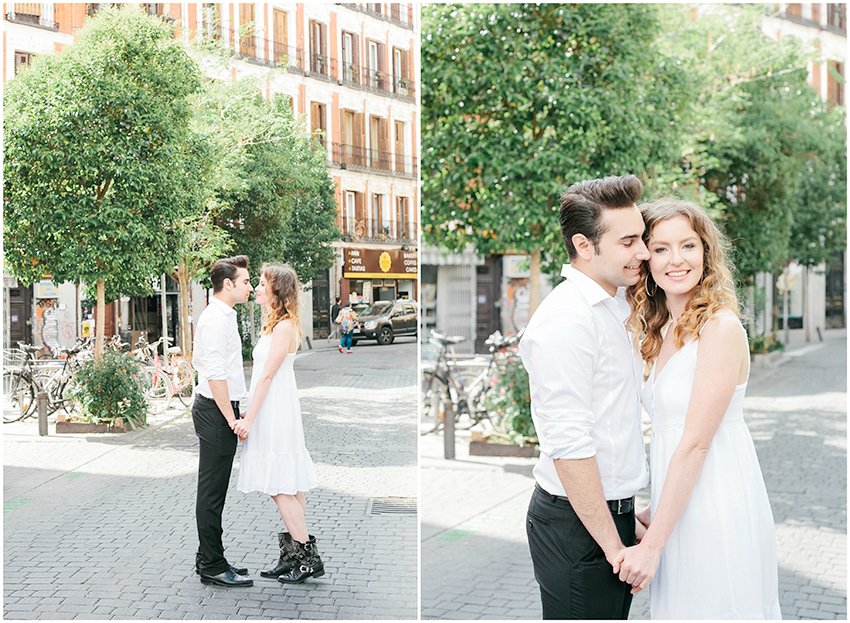 Photography: Tanya Vasiliuk / Organisation: Natalia Ortiz
Gardens
Flowers, plants and nature make for amazing decor for photos. Therefore you can be sure that beautiful public gardens will make for an amazing engagement photoshoot. Gardens are often calm and quiet, which will make for a relaxing photography session.

Sports stadium
Perhaps you both feel passionate about a particular football team, or cricket team, and wish to show your passion for sport in your engagement photoshoot. Stadiums are often open to the public so it is likely you'll get permission for a photoshoot there quite easily.
Church
Often a mutual religion ties people together, so you could choose to represent this by having your photos set in a church or place of worship. Places of worship often have stunning decor and features which will make your photos aesthetic and unforgettable.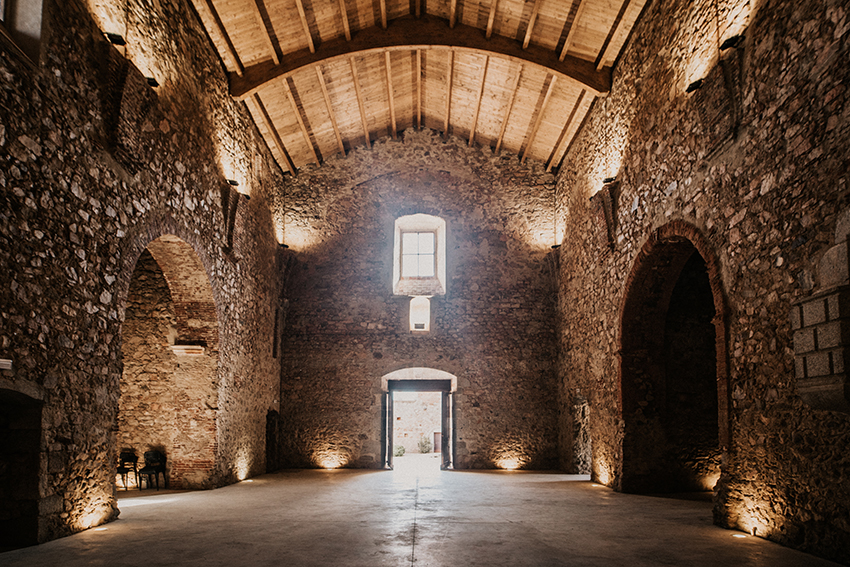 Monastery XIII century in Catalonia
Zoo
Are you animal lovers? Then a zoo could be the perfect location for your engagement photoshoot! Here you can make a day of it: have your photos taken then why not enjoy the zoo and visit the animals?
The place you met
This could be your university, school, workplace, disco, or anywhere in between. It is a great choice to have your engagement photoshoot at the place you met. The place will mean a lot to you as a couple, which will make for sentimental photographs.
–
Here are 12 great location ideas for your engagement photoshoot. We hope they've inspired you! If you want anymore information, you can write to us at info@perfectvenue.eu.