A question which all couples want answering when planning a wedding and their budget is "how much is a wedding venue?" This question has no straightforward answer, but this article is going to shed some light on the costs of a venue and, more specifically, the different variants which may alter the cost of a venue.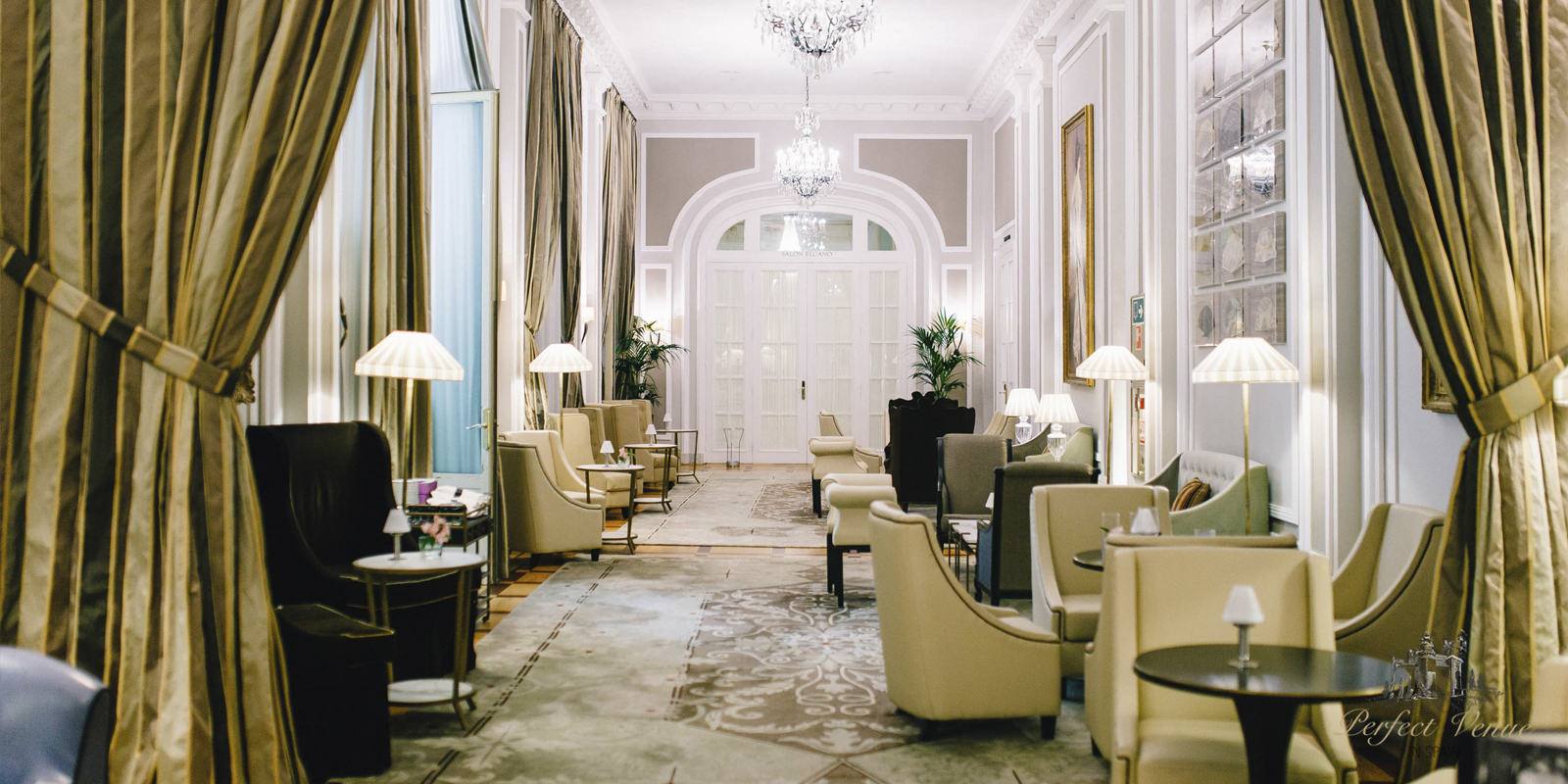 Variant 1 – the season
The time of year often, and in some cases dramatically, affects the venue price. The year is split into "high season", "low season" and "medium season". In low season, the prices will tend to be at their lowest, whereas in high season you will see the prices of venues increase.
For example, the Estate Mas Torroella, an elegant 19th century mansion perfect for a wedding in Girona, has different prices for each season:
High season (May to July, September and October): 16,600 euros/week

Low season (January, February, November and December): 10,500 euros/week.
For more information on this beautiful wedding venue, click here.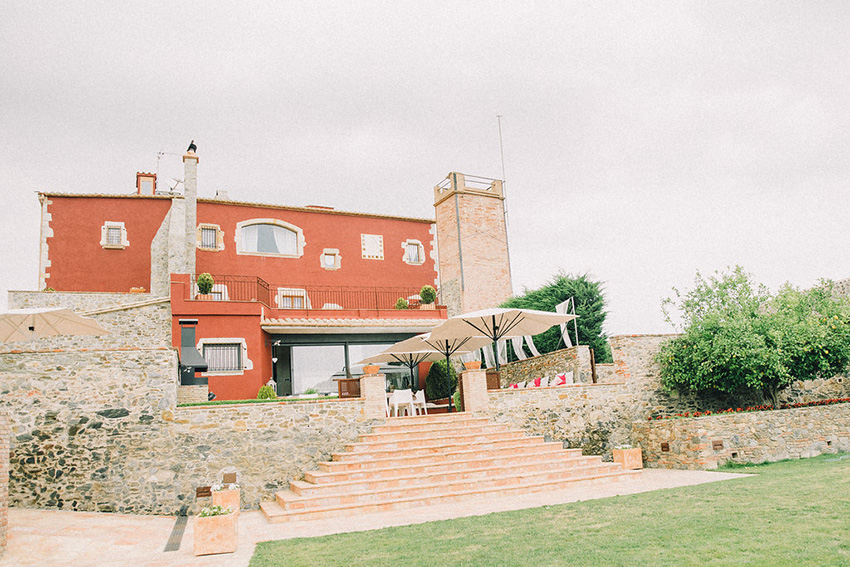 Estate Mas Torroella. Photography Olya Kobruseva / Organisation: Natalia Ortiz
Variant 2 – the day of the week
Similar to high and low season, there are also differences in wedding venue prices depending on the day of the week you choose.
The most popular days of the week to get married are Fridays or Saturdays, therefore it tends to be the case that getting married on these days will be more expensive than getting married on a week day
Variant 3 – menu prices
Another element to consider when looking at wedding venue prices is the price of the menu there, as the menu prices vary a lot from venue to venue and have an impact on the overall price.
The price depends on the type of meal which will be served at the venue. On the one hand, you could keep it simple with a buffet meal with non-alcoholic drinks which tends to be a cheaper option. Or, on the other, you could choose to have an extravagant multiple-course meal with champagne and table service, of course the more expensive option.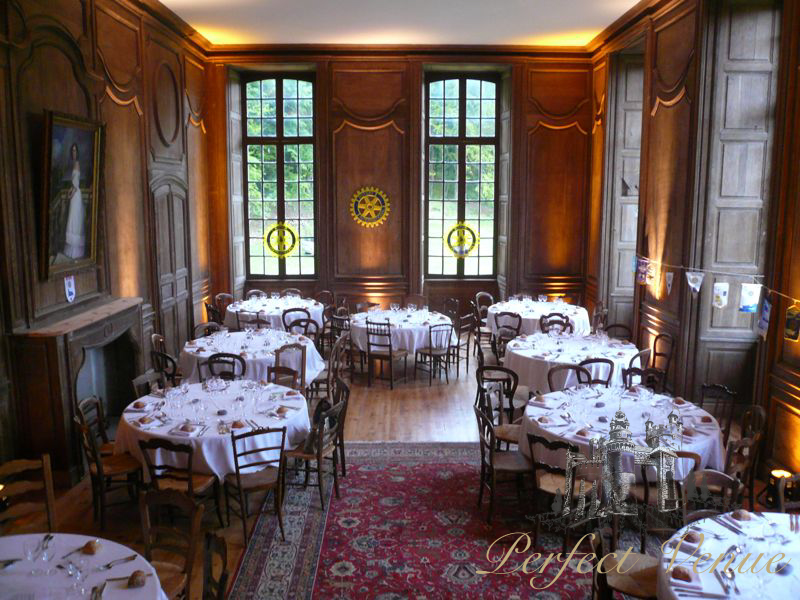 Castle Thugny, France
Variant 4 – time you will stay for
Some venues have a minimum time they will let you rent the space for, and of course this can have a large effect on the wedding venue prices.
Let us show you an example of this with on of our favourite venues, Villa Los Flamingos, between Marbella and Estepona. To organise events such as weddings, the rental price for this is for a week and for around 10,500 euros depending on the season. This, however, doesn't have to be a disadvantage. Lots of couples wish to celebrate their wedding over a longer period of time to enjoy more time with their guests and make their celebrations unforgettable. Sometimes they even incorporate their honeymoon into this time period, which is both more convenient and the extra money you spend on renting the villa for longer would often simply be spent on a honeymoon anyway. For more information on the incredible Villa Los Flamingos, click here.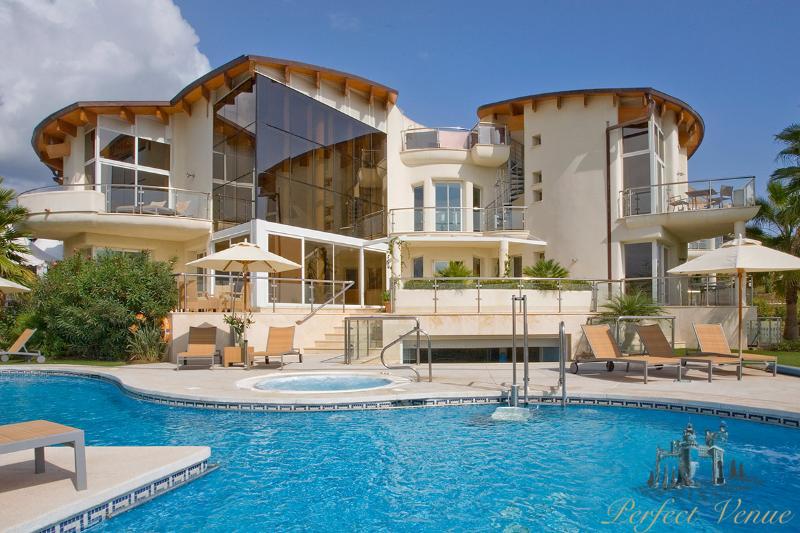 So here are the variants which most commonly affect the price of wedding venues. For more information, or to team up with us to find the perfect venue for your special day, you can write to us at info@perfectvenue.eu or visit our website https://perfectvenue.eu.