Her passion for details and ability to create marvellous weddings has allowed her to becomes one of the best wedding planners in the United Kingdom.

In this interview, we tell you everything about Alexandra Rose, and we also discuss the work of a wedding planner, the importance of organisation and planning and what the creative process to follow is to have the wedding of your dreams.

More and more couples choose to hire a wedding planner to organise the wedding of their dreams. It is an important day, and having help from an expert planner and wedding designer gives couples a lot of tranquility. This is something very important since it is about enjoying the preparations as well as the day itself.

Alexandra Rose is an expert in giving advice to couples, and creating the wedding which they had in mind in a magical way, exceeding expectations. We wanted to interview this wedding planner in the UK, to tell us more about this beautiful profession and, especially, how to work and design weddings that go perfectly.

Do you want to know more? Then we leave you with this interesting interview. If you are interested in hiring a wedding planner in the UK, you can not miss the following interview.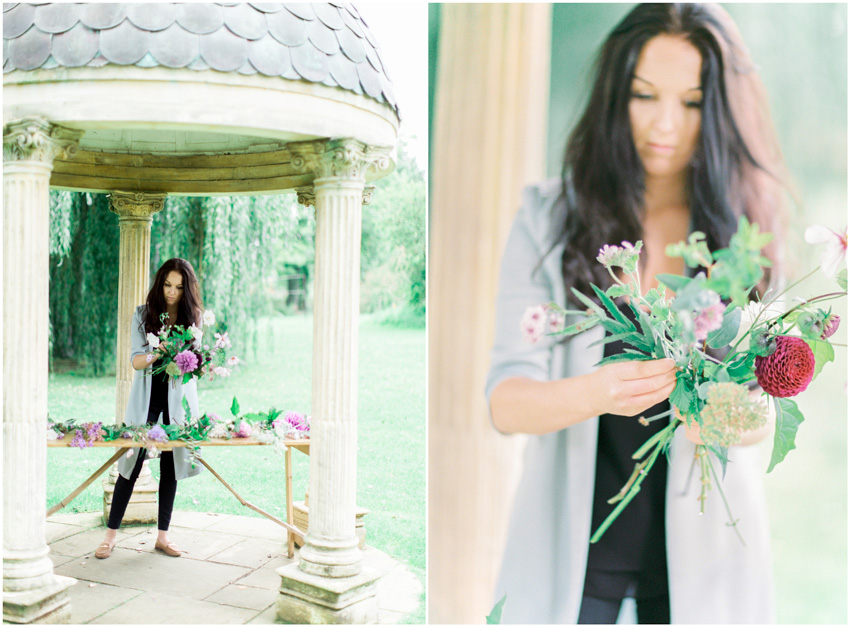 How did you start your career as a wedding planner?
I can't say that it's something I have always been interested in doing, I was initially interested in creating wedding stationary for couples by hand, but nothing transpired from it. I spent years of my life in office roles followed by a 5 year flying career, before finally deciding upon a complete career change.
I can say that, weddings is something that has always made my heart sing. So, with a strong background in organisational roles, combined with an artistic nature and eye for detail, I decided to embark on a course with the UK Wedding and Event Planning Academy 3 years ago. Everything fell into place shortly after.
What do you like most about working in this sector?
The challenge of trying to create a wedding that looks exactly like a Pinterest board….. it sounds crazy but that's what gets me excited. Bringing a couple's vision to life, and, seeing their faces on the day of the wedding once it has all come together.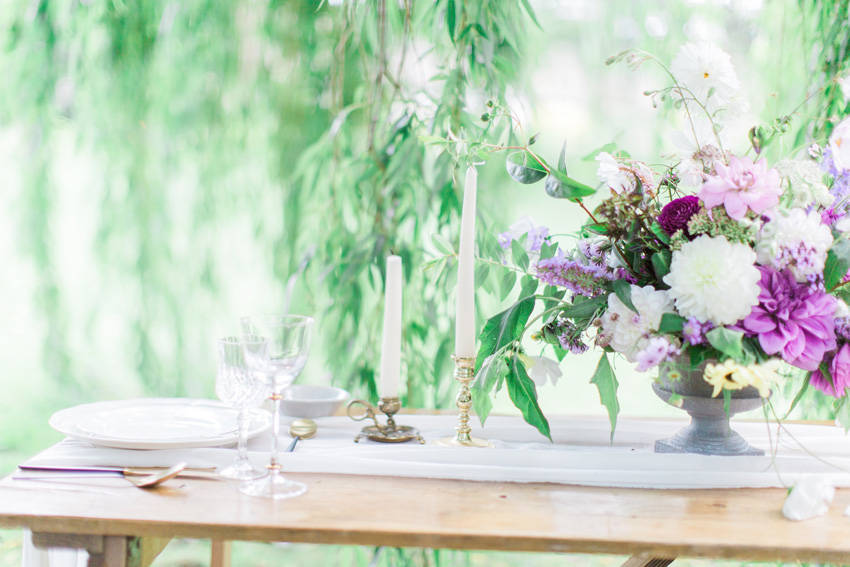 What are the services you offer in wedding planning and design?
Full and partial wedding planning
Wedding day management
Styling & design
Floral design
What are the qualities that any wedding planner should have?
Creativity and patience I feel are qualities that a wedding planner should definitely have. You need to be on the same creative wavelength of your couple and to be able to resonate with their ideas. As a planner, you need to be so flexible and innovative in providing plenty of options to your couple.
Something that I have also learned is that patience is also such an important asset, in order to comply as much as you possibly can with the desires and requests of the couple. Things can change constantly throughout planning a wedding over the course of a year or two, and you need to be cool with that.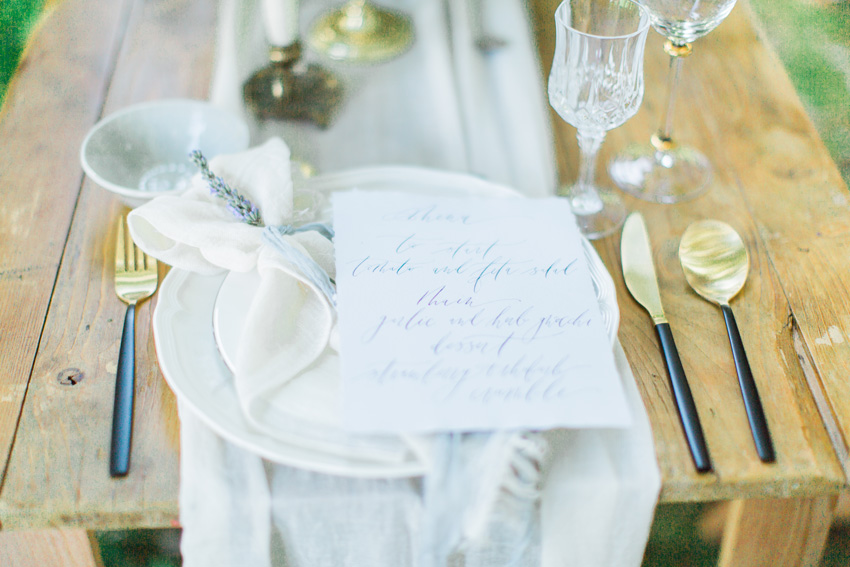 You studied bridal floral couture training at the UK School of Floristry in Liverpool, in addition to Contemporary Floral Design in Oxfordshire, What does floral decoration mean for you at weddings? How important is it when setting up the decoration budget?
Flowers play such an important role in a wedding, they lift spaces and create atmosphere, along with portraying the personality of a couple. I have a passion for flowers, it brings out my creative side and I'm so lucky to be able to offer this to couples along with my planning services.
I would say it's certainly important to think about your flower décor as a big factor within the wedding and budget accordingly as they can instantly change the look of a room, an outfit or a hair style. They change the way everything looks, I just love them.
How do you work and what is the creative process that you follow with couples that request your services?
It's very much a collaborative process. I work closely with my couples before any kind of concept or mood board is drawn up, as it's so important to gage their vision correctly and ensure that we are all on the same page. We would start with some questions so that I can learn about personalities, such as favourite places, music, food, style, and the list goes on. Following this we would create both digital and physical mood boards together, followed by a written concept that I will create. I always ensure that we communicate throughout and use as much imagery as possible, in addition to materials within our physical mood boards to help create a visualisation together.

What are the keys for a wedding to go perfectly?
Communication always, getting well ahead of yourself with planning and organisation, and lastly, timing. Being able to manage your time, not only throughout the planning process, but also on the day of a wedding is imperative.
Some particularly complicated challenges that you have had to face:
Some of my most memorable weddings have been when facing difficult weather and changing plans very last minute to accommodate everyone. Nevertheless these have always been fun, but also so challenge in itself. It's always a good idea to have plan B when planning outdoor weddings!

The couples that contact you, are they all from England or do you also organise weddings in other places?
Although the majority of my couples are from the UK, I have had a fair amount of couples who have been in the process of moving back to England from abroad and have needed my help with planning. In addition to couples who have moved to the UK and met in Oxford whilst studying at University. It's lovely to learn about wedding traditions in other countries and so far this year I've worked with couples from New Zealand, America and Canada which has been fantastic.
When should couples request your services to start organizing their wedding?
It depends really what service they would like, for planning I would say no later than 6 months prior, although full planning would require at least 12 months notice. Providing I have availability in my diary, I can book on the day co-ordination services up to 6 weeks before a wedding which gives me adequate time to collate all of the information needed to manage a wedding ceremony and reception.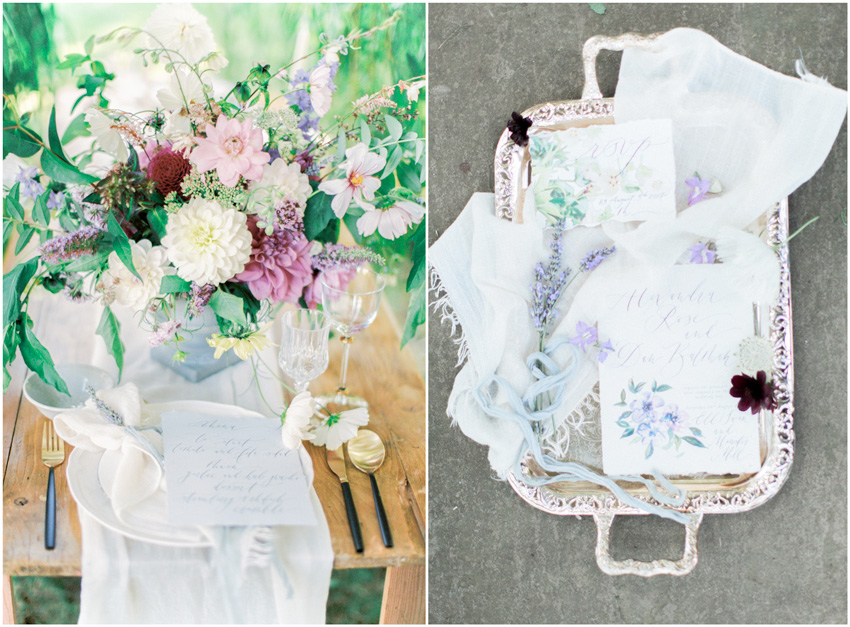 Thank you very much Alexandra for allowing us to interview you and explaining so clearly what your work is like. If you want to know more about this wedding planner in the UK, do not hesitate to visit her website or her instagram to see her incredible work.