Trends change from year to year. Every season new trends arrive and and others go, so when it comes to organising a wedding, you always have to be up to date with all the latest fashions of the moment.
This year, regarding decoration, one of the greatest trends is inspired by bohemian style mixed with warm and tropical tones. Minimalist cakes, where there is only one colour, will also be very common at weddings this season.
On the other hand, the dresses will be adorned with lace and take a vintage inspiration, whilst for the bridesmaid dresses, you cannot predict them because each one will be different from the other. Being dressed all the same is a thing of the past!
Lastly, you have to take into account certain trends that are about for years, and that in the short term we neither hope that they disappear, like floral arches or pastel tones, which are both very present in weddings in 2019.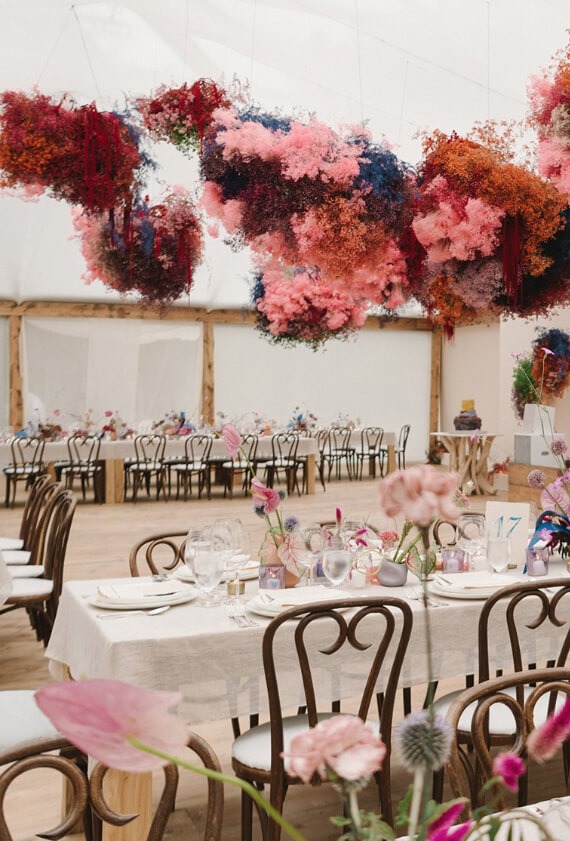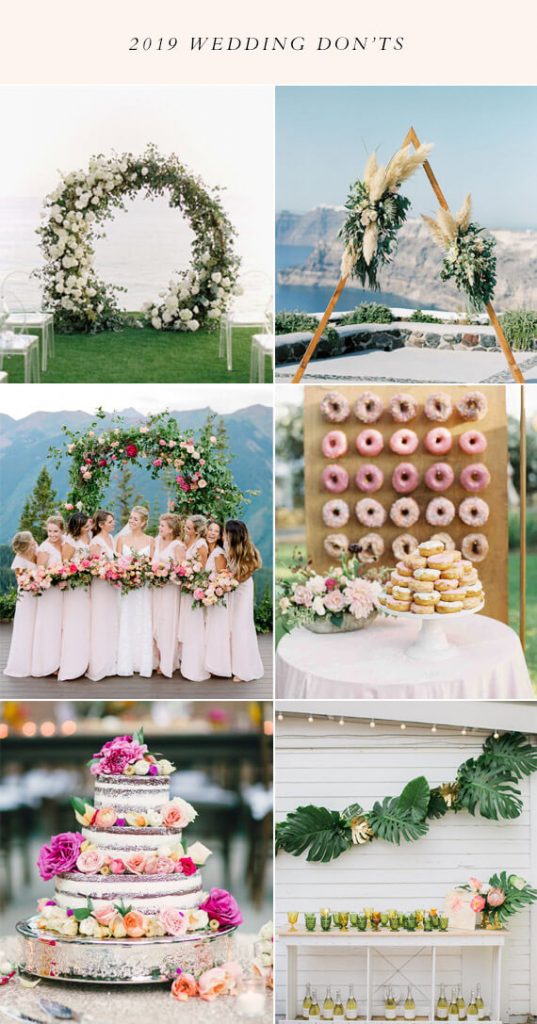 (image credits: Etsy / Sotiris Tsakanikas / Rachel Havel / Carlie Statsky / Mi Belle / Kelsey Albright)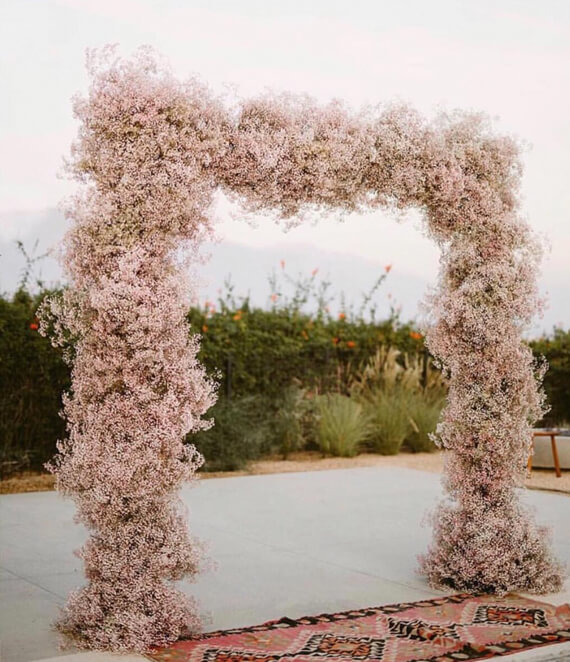 (photo from Kelly Brown Photo via Of The Flowers)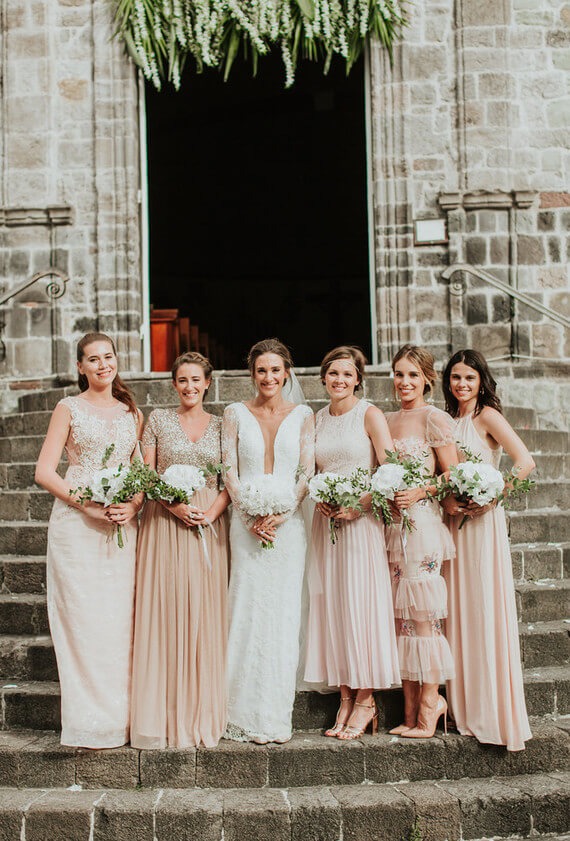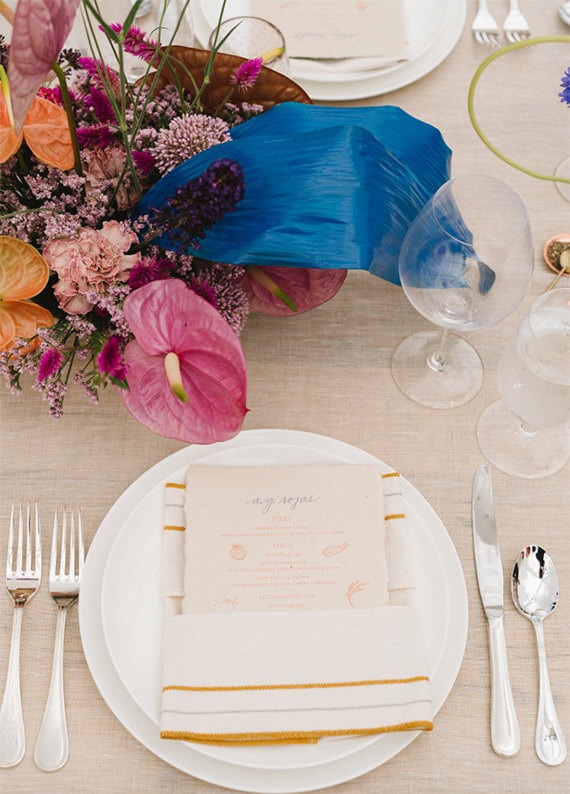 (photo by Norman & Blake)