The wedding industry is constantly changing; trends and fashions vary depending on many factors and the tastes of each individual couple. For that reason, at Perfect Venue we have decided to interview Rosella, a wedding planner and blogger specializing in weddings, who continuously seeks to innovate her work and start on new projects.
As well as organizing events and taking care of every detail at every wedding that she organizes, Rosella also has her own blog and YouTube channel. On them, you will find the best tricks and tips to successfully plan the most important day of your life. We hope that you enjoy this wonderful interview and that, if you are looking for a wedding planner for your wedding in Italy, you will take a look at Sposamioggi; its magnificent website and its vision of this rewarding profession. Let's begin!
How were the early days working in the world of weddings? In which moment did you decide to devote yourself to it?
I have organised corporate events for years, however, in light of my own marriage, I discovered something that had become my passion and it made me very happy.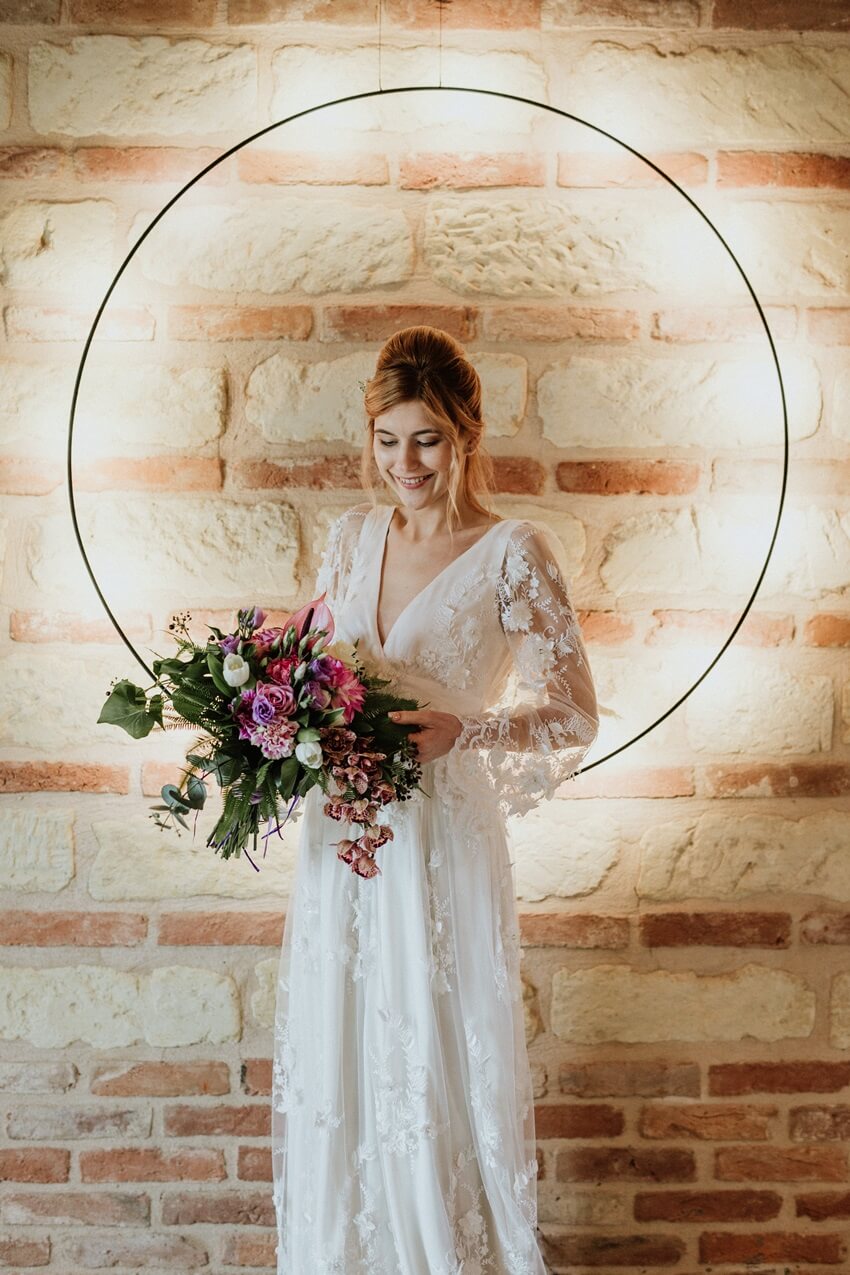 What is the main function of your wedding blog? What inspires you when writing new content?
My blog was created to offer advice to brides and to get a deeper understanding of my world, my work and my life. I never thought it would be so successful until it was nominated by ZankYou as one of the top 10 best wedding blogs in Italy.
You also have a Youtube channel. How did this idea emerge?
The Youtube channel is actually being updated. I often find it difficult to follow all the social media and stay updated between one wedding and another because I do it all myself, but my site is always updated with the latest images.
As a wedding planner, which services do you offer?
I can take care of all the organisation (choosing of professional vendors, the design studio, the installation of decor and the wedding day coordination) or even just the specific service requested by the couple. All the work in the organisation is the secret weapon for an unforgettable wedding, but equally important in my opinion, is the coordination service because it is the real trick to avoid and manage any situation.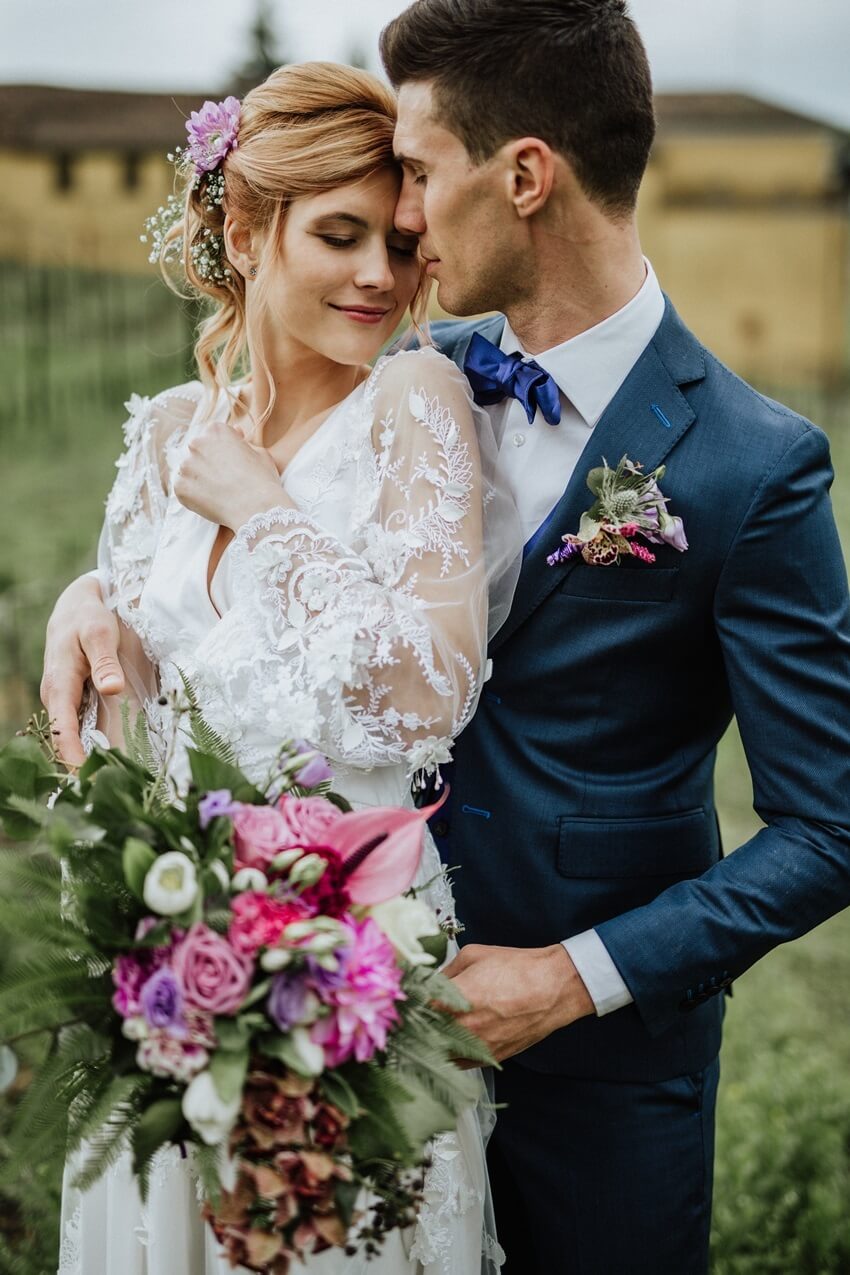 What is the process that you go through once the bride and groom have contacted you up until the wedding?
In general, the bride and groom communicate with me when they begin preparations or as soon as they identify the ideal location. The first contact is followed by a cognitive meeting, without commitment, in which they can list their needs and any doubts and where I can show them my organizational tools and what is available.
Where do your clients come from and what kind of profile do they tend to fit?
Often the couple find me through the internet or social media sites. Therefore they are young clients, with an age range of around 30 to 40 years old. The majority are people who are attentive to detail, curious about recognizing and reflecting new trends; they also, much like myself, look for simplicity in the beauty of small and well-kept things.
Do you only organise weddings in Italy or in other countries as well? Is there any difference between organizing a wedding in your country and abroad?
Up until now I have organised weddings in Italy, for both Italians and foreign people, but I am always ready for new experiences and collaborations.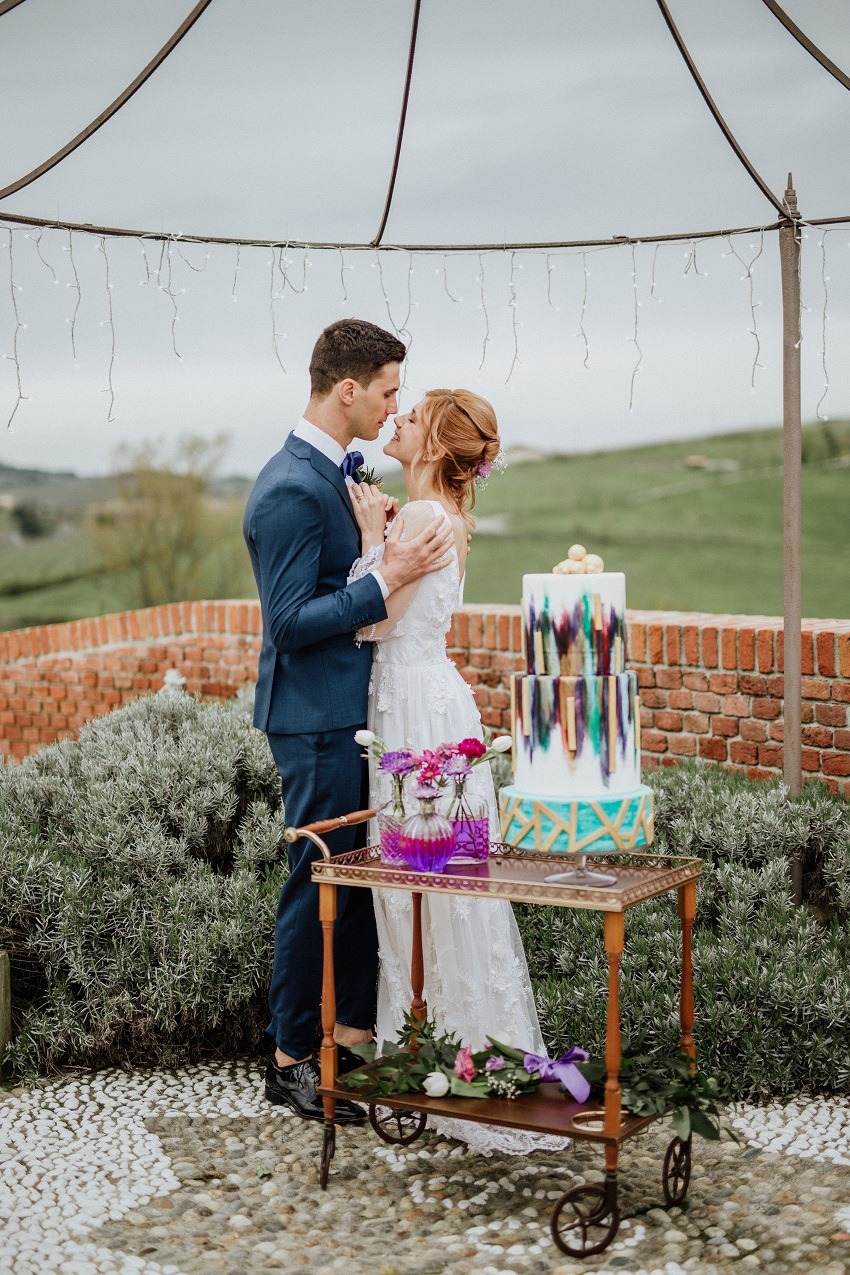 Why do you believe that it is important for a couple to hire a wedding planner for their ceremony?
Organizing a wedding isn't impossible, but there is a considerable difference from the very first decisions, for example: everything based on the tastes and budgets of the bride and groom. Appointments are not at random, but instead professionals will be contacted that really reflect what you want on the day of your event as well as exclusive personalised decorations. Also, as previously mentioned, the wedding coordination is what will really make the difference, there will not be time for inactivity, long waits or bored guests.
How much time in advance do you usually recommend that couples contact you?
One year before the wedding day if we want everything done calmly, but I admit to having organised weddings in less than 3 months.
And lastly, you also carry out personalised wedding invitations and details to give at the ceremony. How would you describe your style when creating them?
My style is modern and simple, but what makes them really special is the research and study behind them. At the moment I am inspired by vintage themes, slightly boho, in tune with trends that come from overseas but also seem to be enjoying their success here as well.