Luke y Emma, a British couple chose to live their own Dolce Vita and to celebrate a high-end wedding in Italy, more precisely in Sorrento. It was a glamorous celebration with more than 60 guests, with spectacular views, improvised speeches and lots of music. The couple have known each other since they are 15 years old, when they started to work in the same bar and since then they have become inseparable.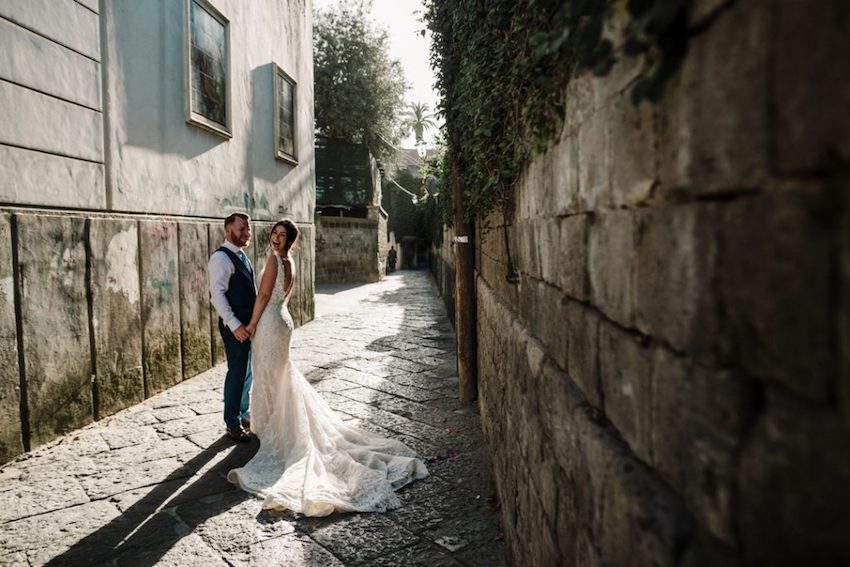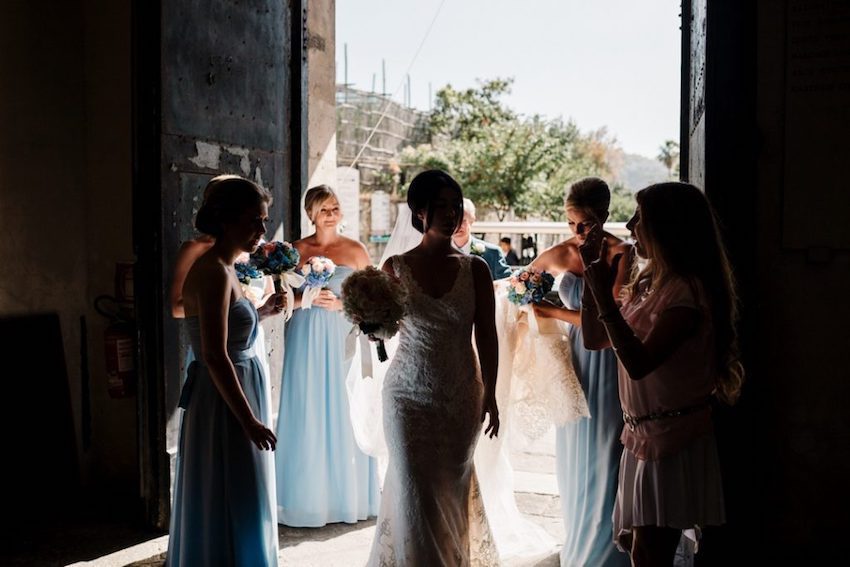 The dream dress
For this high-end wedding, the bride chose an amazing dress from Atelier Pronovias with lace in the back and a large  cleavage, suiting perfectly the wedding style. The bridegroom chose a classic dark blue costume which was going along with a celestial color tie and a small bouquet in the jacket's pocket which brought a chic touch to the outfit.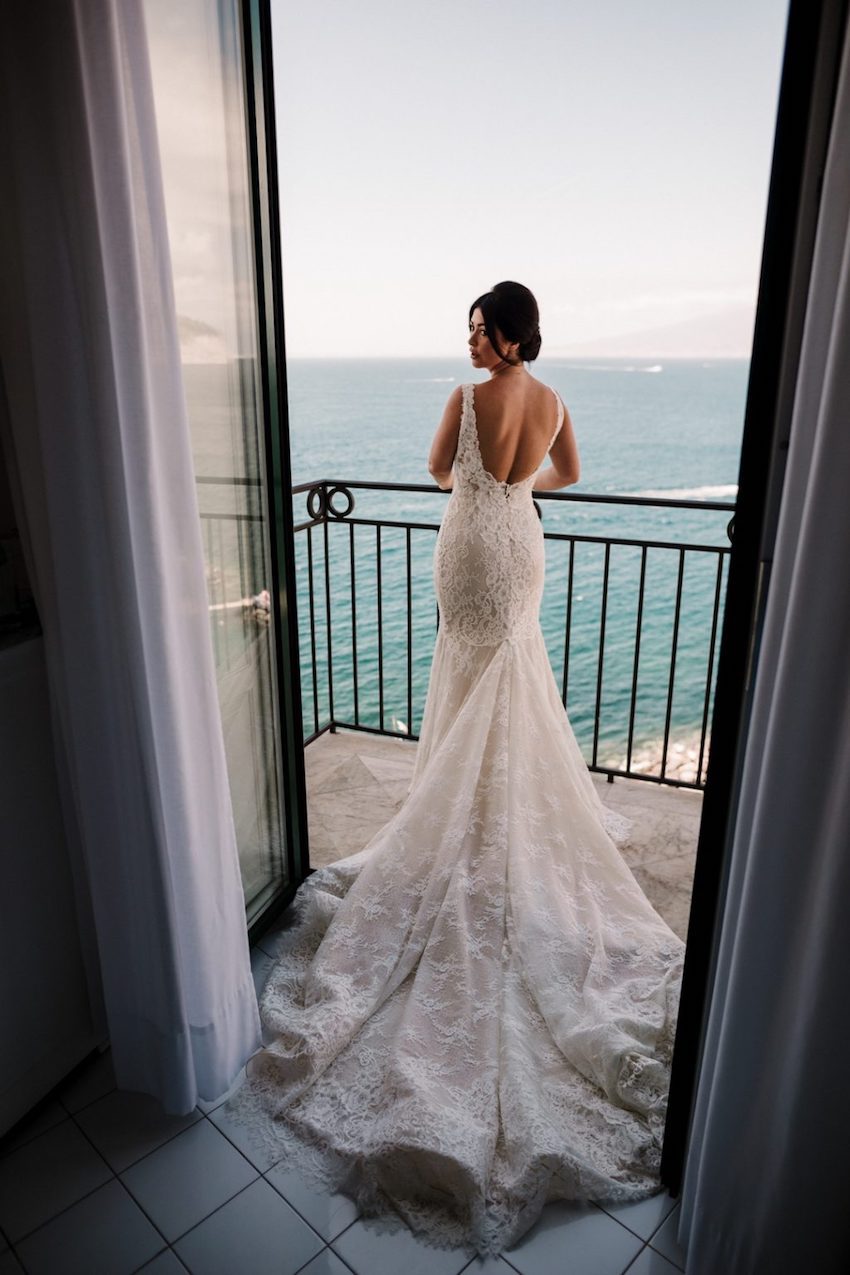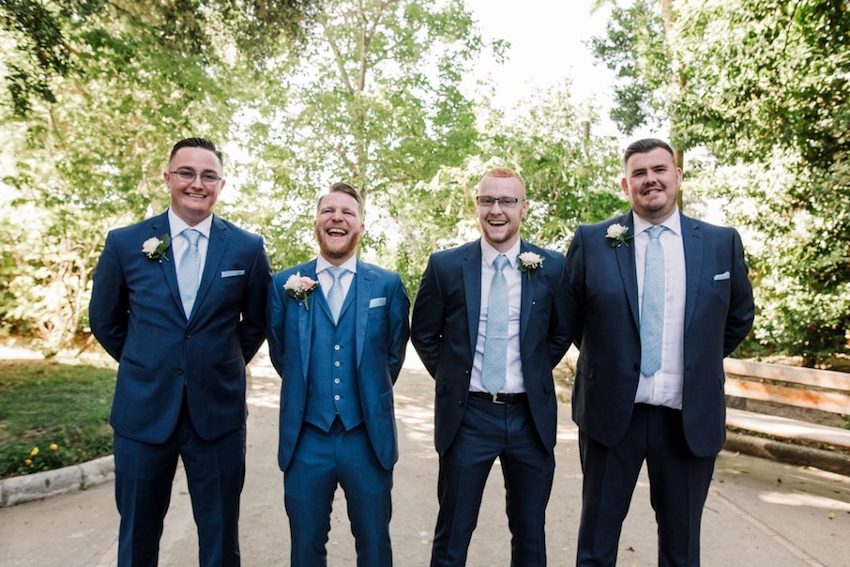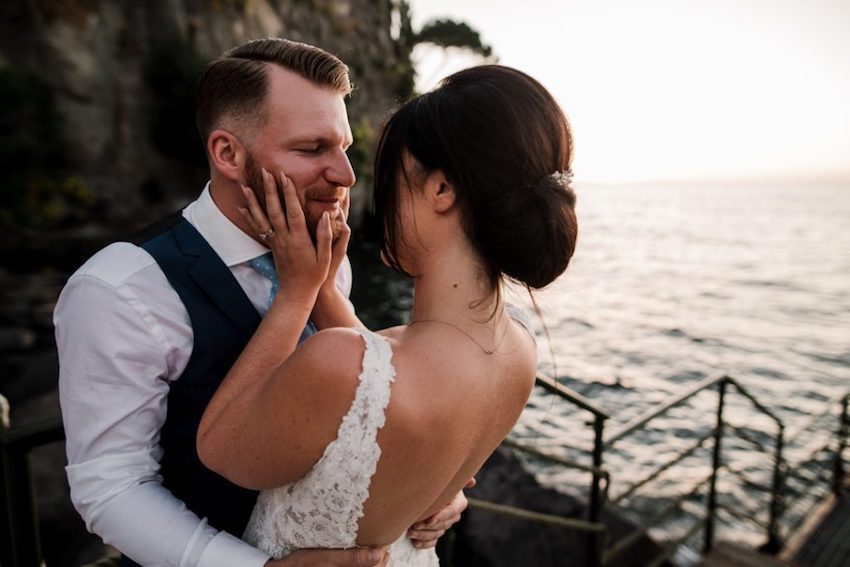 A minimalist decoration
When it comes to the luxurious wedding, white was chosen as the principal color for the whole decoration. On the tables, the chairs, all details such as veils were white. On the tables were also disposed some flowers in the pastel tones, which was going well with the rest of the decoration, thus bringing a peaceful and relaxing mood to this big day.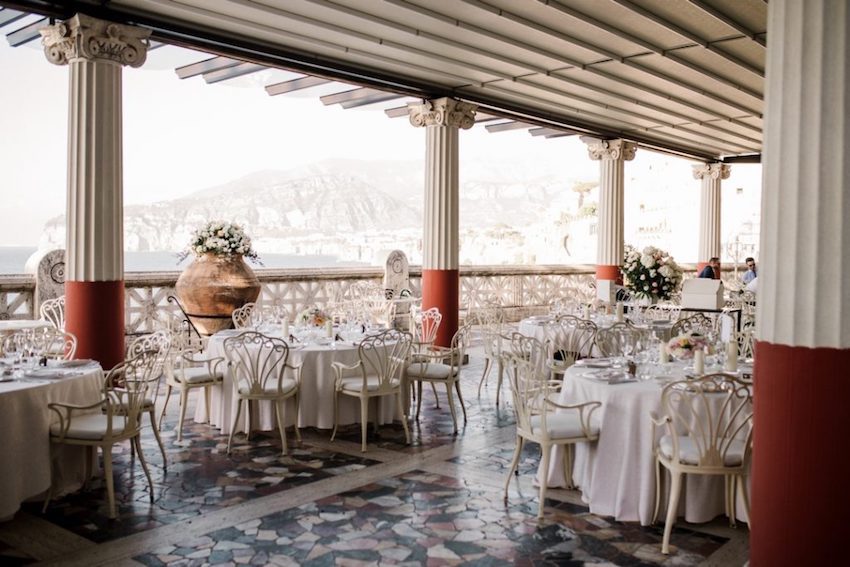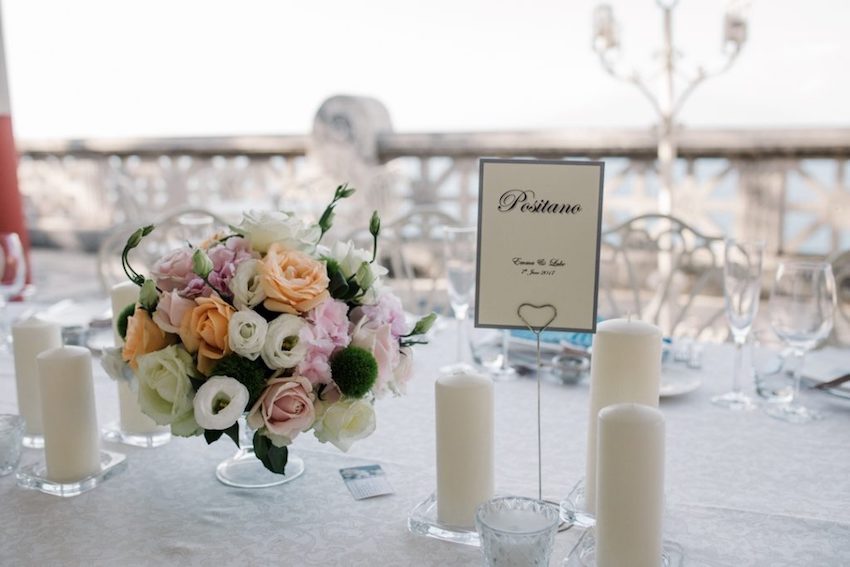 A villa in Sorrento, a dream place
In order to celebrate a luxurious wedding, Italy is the perfect option. Emma and Luke decided to say "yes I do" in Sorrentino, more precisely in a big villa with different spaces so that the guests could enjoy both the inside and the outside area. The couple fell in love with this beautiful venue because it gave them the impression to be in a movie and was very different to all the others venues that they had seen.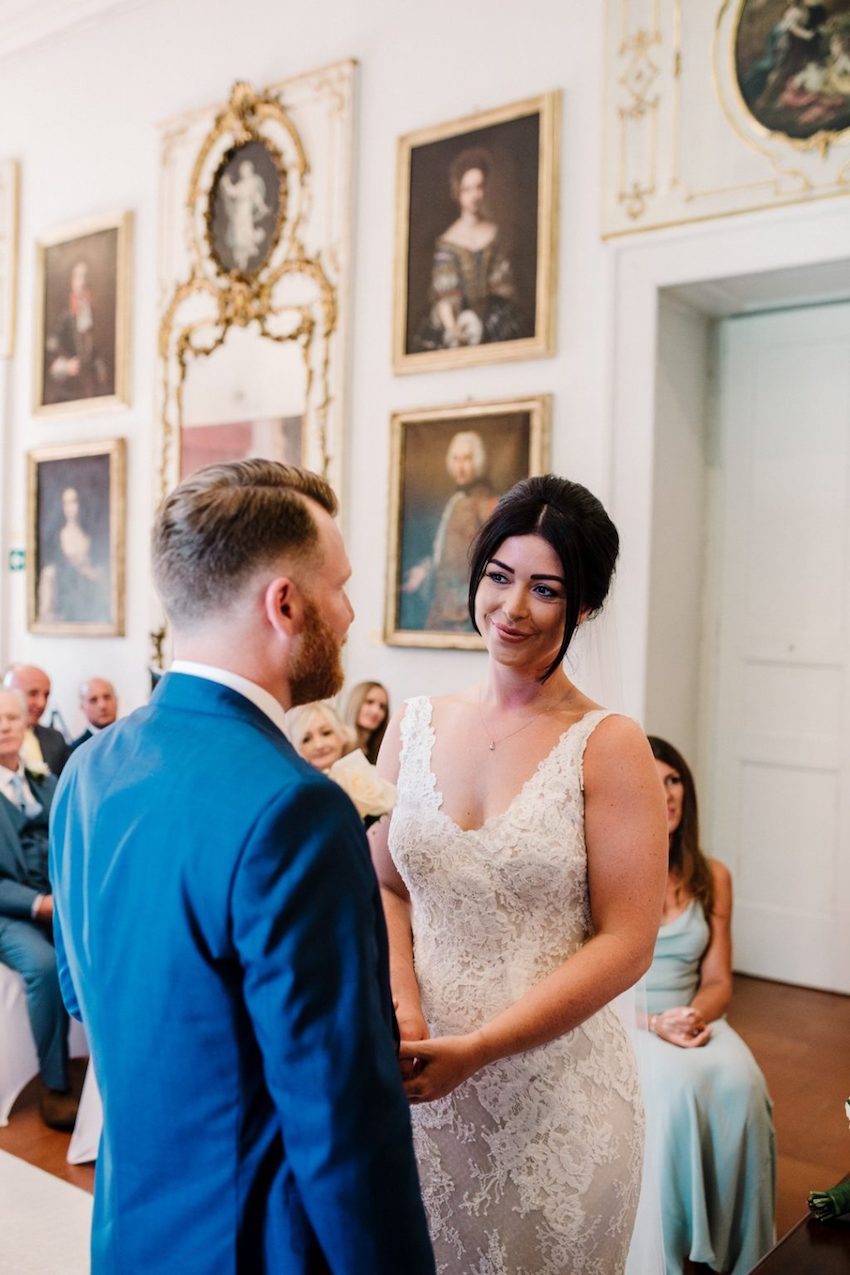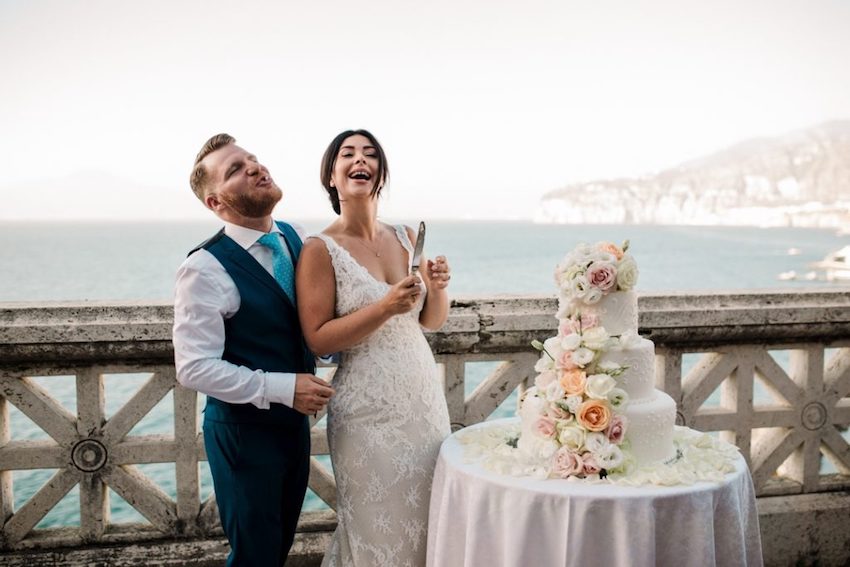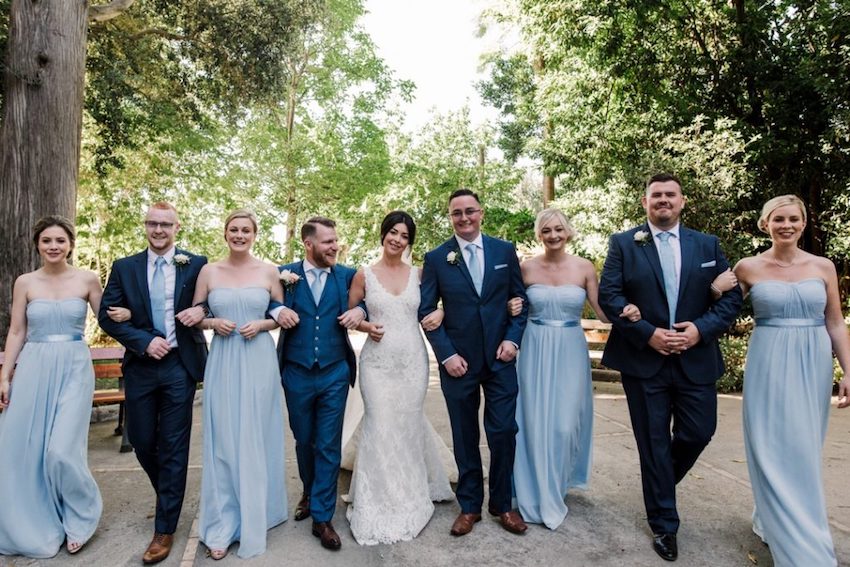 You too you would like to live your high-end wedding in Italy, surrounded by glamour as if you were a movie star? If you need help to start organizing it, do not hesitate to contact us at info@perfectvenue.eu. We will be delighted to help you! 
Wedding team
Photograph: Amy Faith Photography// Venue: Museo Correale// Bride dress : Atelier Pronovias // Shoes: Christian Louboutin// Bridegroom costume: Hugo Boss// Dresses of the bridesmaids: Debenhams// Accessories : Knutsford Wedding Gallery// Makeup: Sophie Roberts// Hairstyle:Emily Wells// Pie: Chef at Bellevue Syrene// Rings: Lotus Diamonds