Riko is from Japan and Jun lives in France, this is why this international couple decided to escape far from the chaos and the hustle-bustle of a country such as Japan and celebrate their wedding in a beautiful city of the French Provence, and more precisely at the Hotel La Coquillade, in the little village of Gordes. 
The idea of an Asian tradition wedding in France came to their mind during a dinner with their friends. Before starting to organize everything, the couple decided to travel to Provence to discover the French style and the area: its spectacular lavender fields, its incredible monuments, its stunning villages and its delicious gastronomy.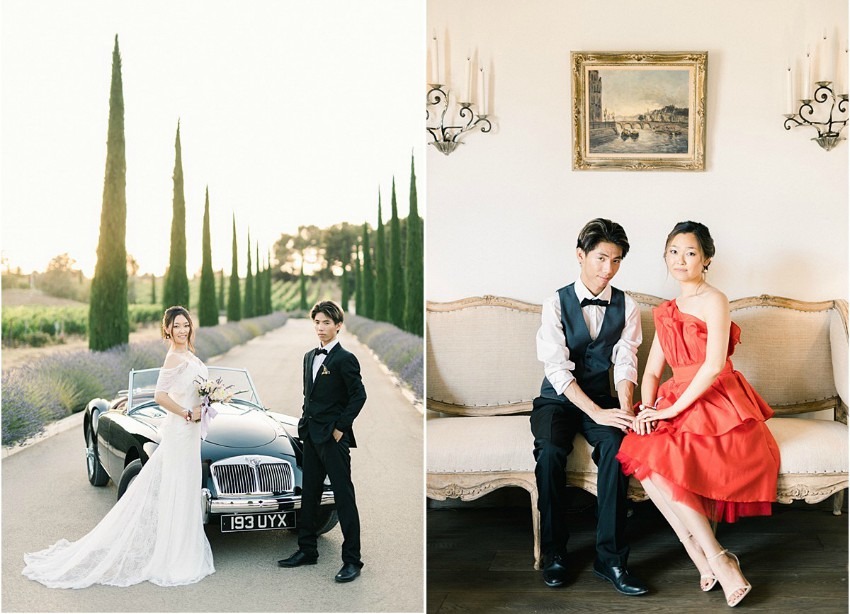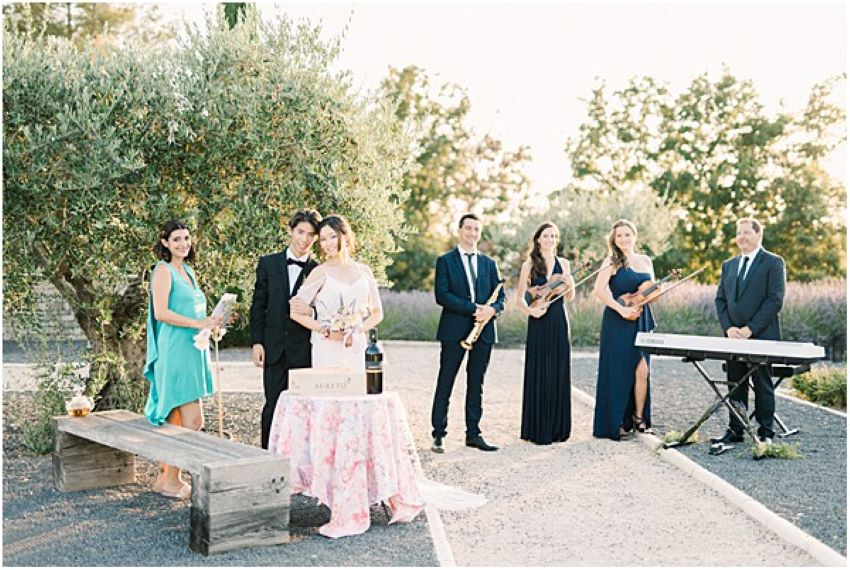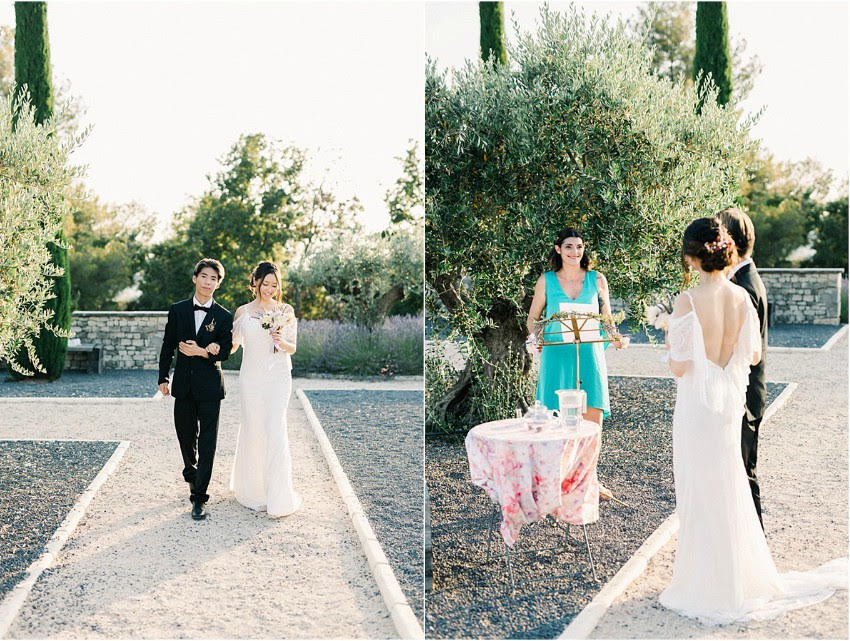 Tradition mix
It was clear for both of them that the ceremony would be very original and unusual, sealing their love with a mix of authenticity and free mind. Riko and Jun chose two rituals for the ceremony: the first one was the tea ceremony, which symbolizes pure and sincere love.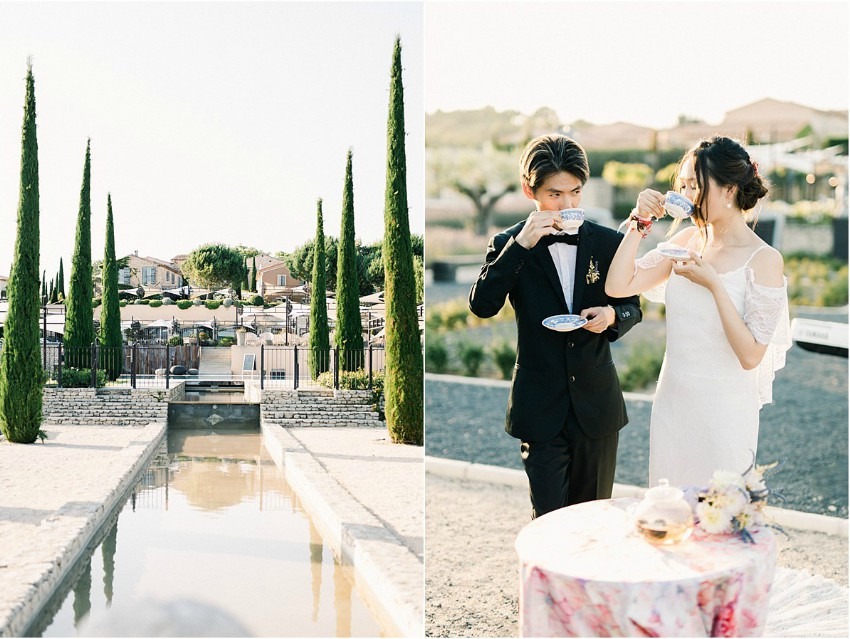 The second one was the wine ceremony, in which they sealed in a wooden box a bottle that they will be able to open on their 10th wedding anniversary, thus remembering the so magical moments they lived in Provence. It will be their own little time capsule.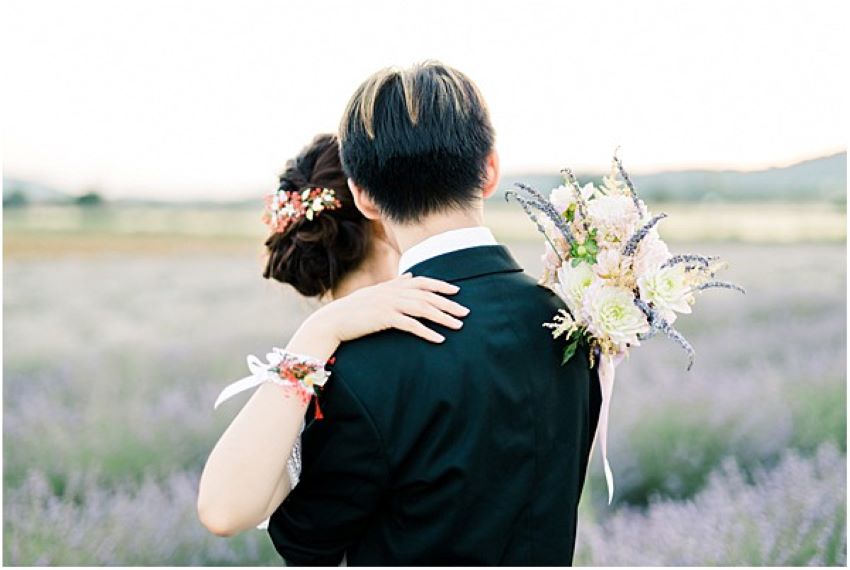 Two very original dresses
The bride chose two dresses for the occasion. The first one was a white model with straps and lace, very simple and elegant for the occasion. For after the ceremony, she chose an original red dress with an asymmetrical cut, very attractive and different from what we are used to seeing in any wedding.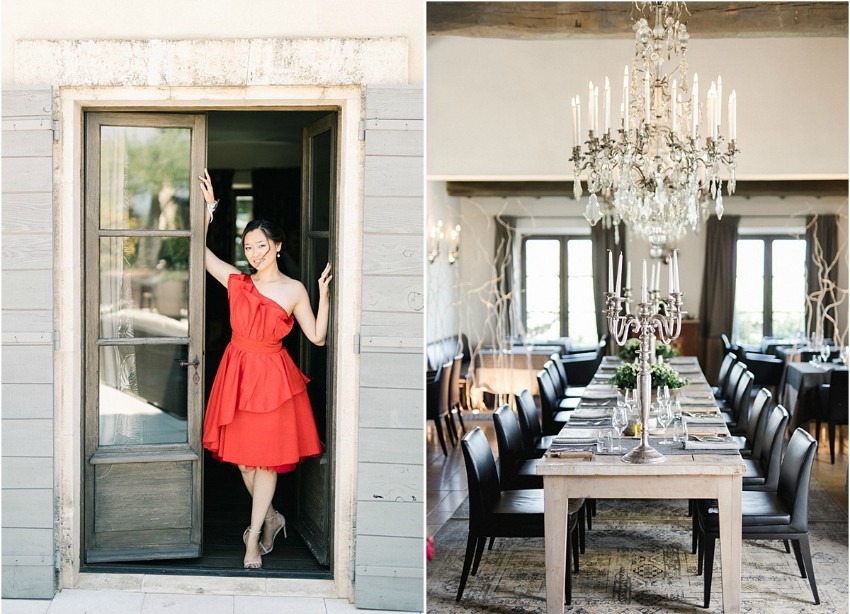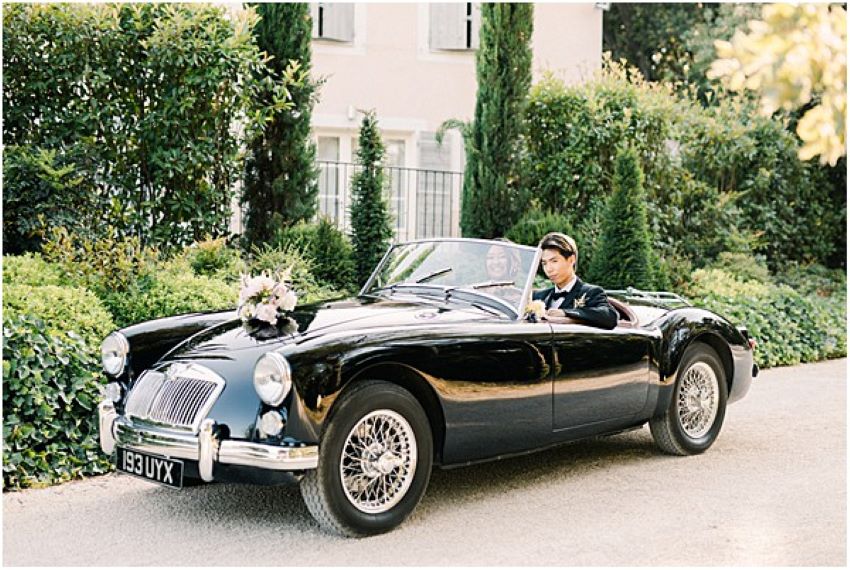 Open-air ceremony
The ceremony was open air, with the impressive lavender fields, typical of the French Provence, in the background. For the occasion, they used a simple white music stand and a wooden bench on which the couple sat during the ceremony. A simple but very original proposition.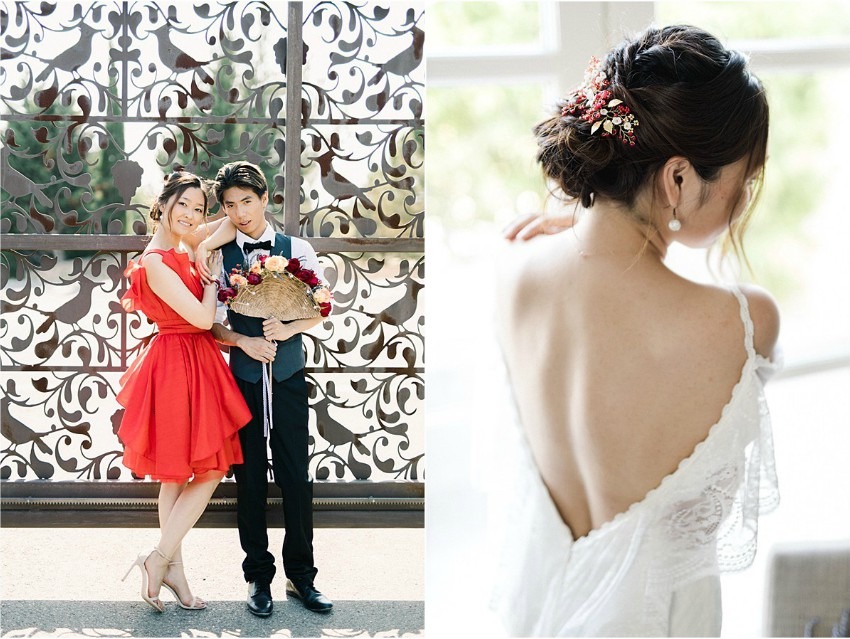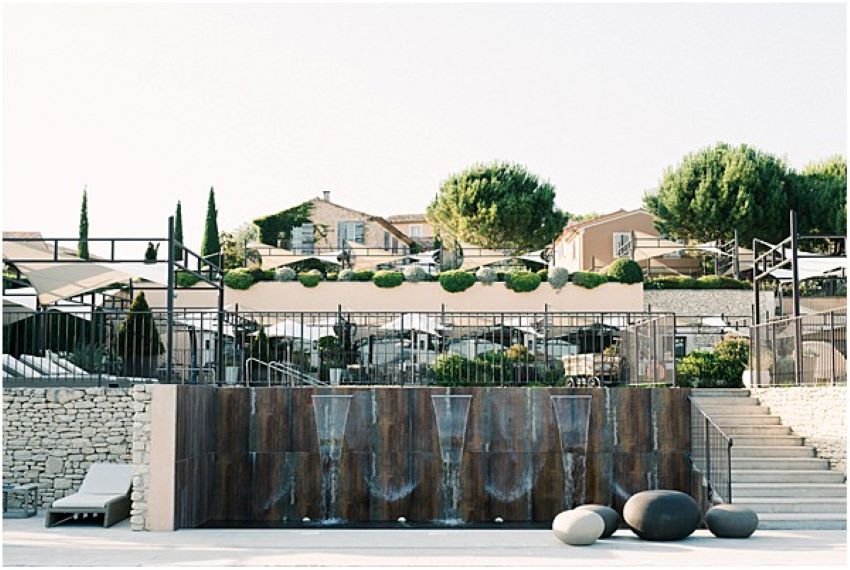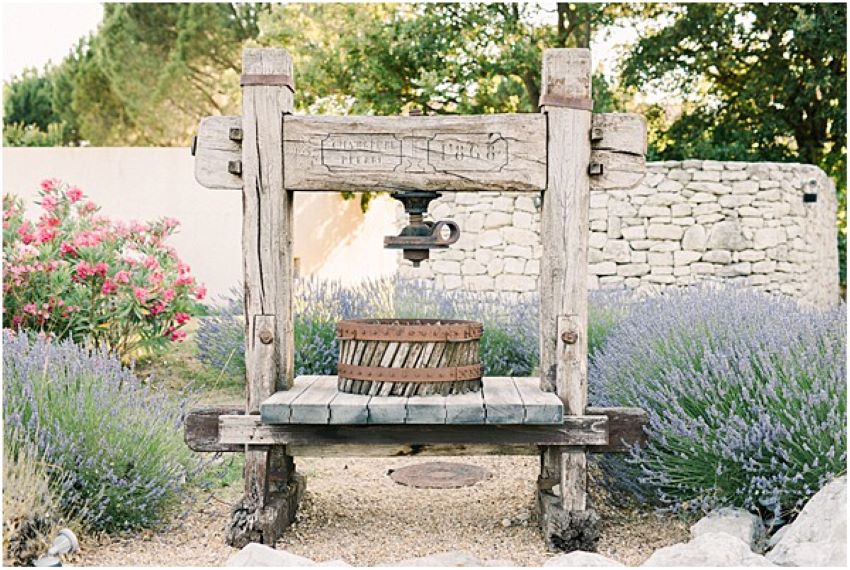 Wedding team
Photographer: Jeremie Hkb Photographie // Coordinator: Prestige Wedding Provence // Hair and Make-Up: Flo Hair // Transport: Provence Classics // Second Photographer: Emily C. Photography  // Venue:  Hôtel La Coquillade  //  Dress: Marion Fera Creation // Cake: Design Sucré