Have you ever heard of eloping? You are probably asking yourself what is this? Well, let us explain it to you in context: In daily life, eloping means escaping without looking back nor having any intention to come back. However, recently, this term has also often been assigned to weddings to make up the expression "elopement weddings" and designate weddings in which the bride and groom decide to run away to get married. 
In the past, couples used to take this decision when the wedding was not well-seen by the members of their family, but nowadays, it generally involves couples with little income. More and more millennials think about going on a plane, escaping far away and appearing in their favorite place, coming home as a newly-married couple.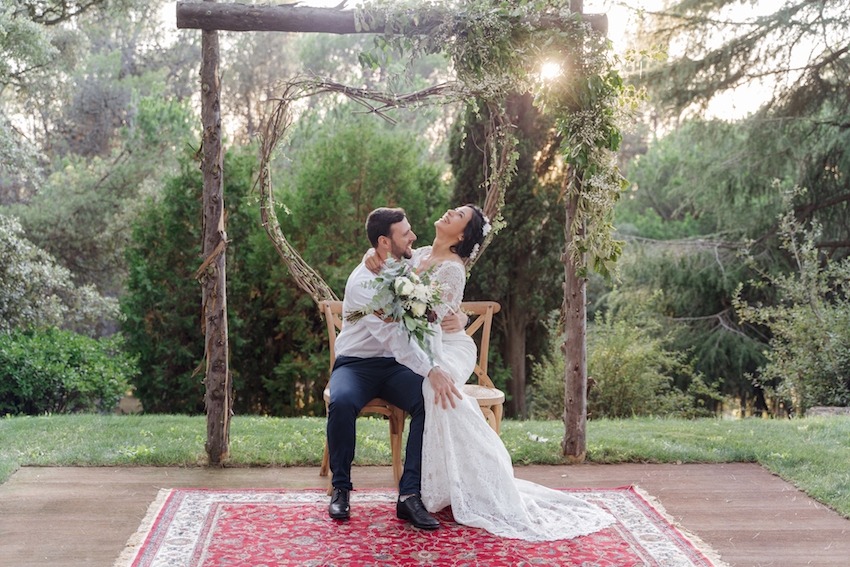 Photo: Anastasia Reut
If we go back to the story of literature, a clear example of this type of union would be Romeo and Juliet. A trend that has lasted until today in comedy movies such as "What happens in Vegas". 
In this type of wedding, the couple gets married without the company of anyone and in a totally different place than the one in which they live. The only other person present during the ceremony is the person who guides them, and sometimes, the bridesmaids or best men and photographer. 
This practice is getting more and more popular, especially among famous people, due to the numerous advantages it has: it enables couples to save money on the reception and use it for other occasions such as the honeymoon. 
Another advantage is the great intimacy provided by a generally paradisiacal place such as the beach, a forest, a big city or an important place for the couple which makes them feel special.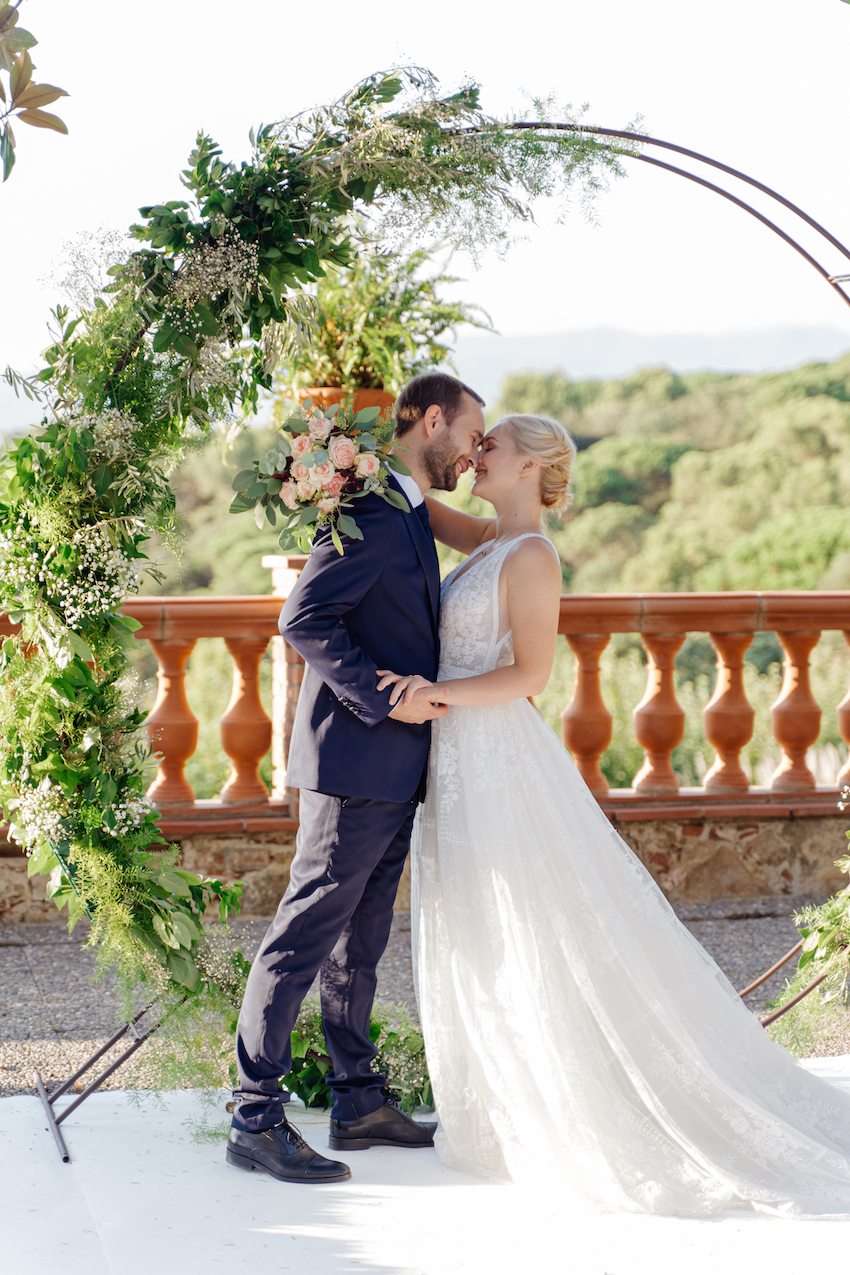 Photo: Anastasia Reut
Surprising families and friends is also one of the great advantages of eloping, being able to celebrate the wedding with them after the ceremony and therefore enjoy both parts: intimacy and posterior company. 
On many occasions, the couples who fall for this option do not get married officially, they just share this moment and organize the official ceremony surrounded by their loved ones, since in more traditional families, it could be interpreted as an offence or a disappointment not to be present for this very important moment. 
But if there is a clear advantage to this choice, it is to avoid the great load of work, preoccupation and anxiety that a normal wedding can cause, such as choosing the menu and giving orders for tables' or  disposition according to the guests.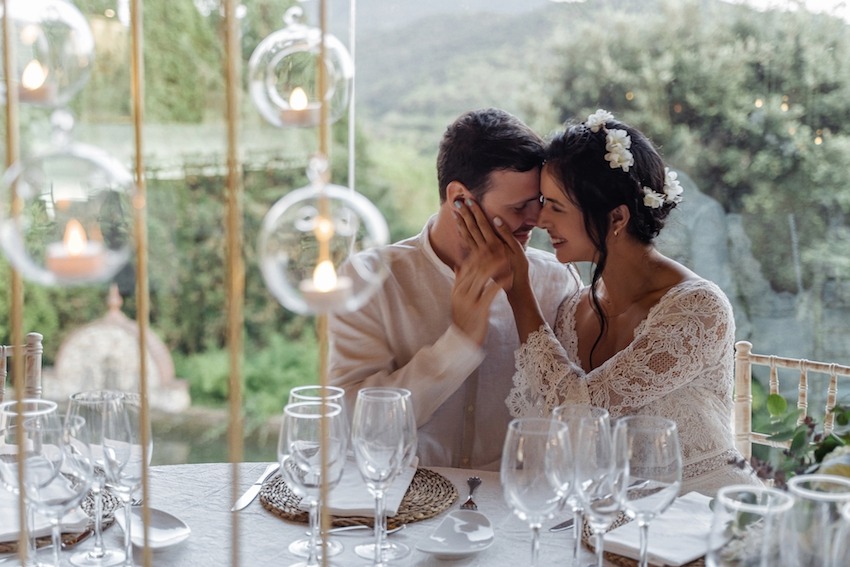 Photo: Anastasia Reut
It is usually more informal than a traditional wedding, since many couples choose to get married with a hippie, rock, bohemian look, or even dressed up as famous people, such as the typical disguise as Elvis Presley and Marilyn Monroe. 
In Spain, it is a new concept and foreign people are usually more willing to have this kind of wedding, in sophisticated places such as the heat of the Canarian Islands and the cold of the north. 
This decision is something very personal, so you have to think about the pros and cons of the idea as well as your happiness and excitement of the moment to exchange your "Yes, I do"s.  And you? Would you dare to have an elopement wedding?