Vera Wang is ready to party. The designer is celebrating this year its 30 years in the wedding fashion sector and didn't hesitate to organize an anniversary catwalk during New York's Fashion Week, therefore exposing its 60° collection of wedding dresses. The secret to reach the milestone of spending so many years in dress designing and for your name to be one of the most influential in the sector is to evolve constantly, just like Vera Wang, who is always seeking to create something radically modern and new. 
For its new 2020 wedding dress collection, the brand has tried to convey freshness and originality in its dress patterns through mini-skirts, lace, tulle and voluminous dresses. It has also focused on masculine cut suits and gothic embroideries.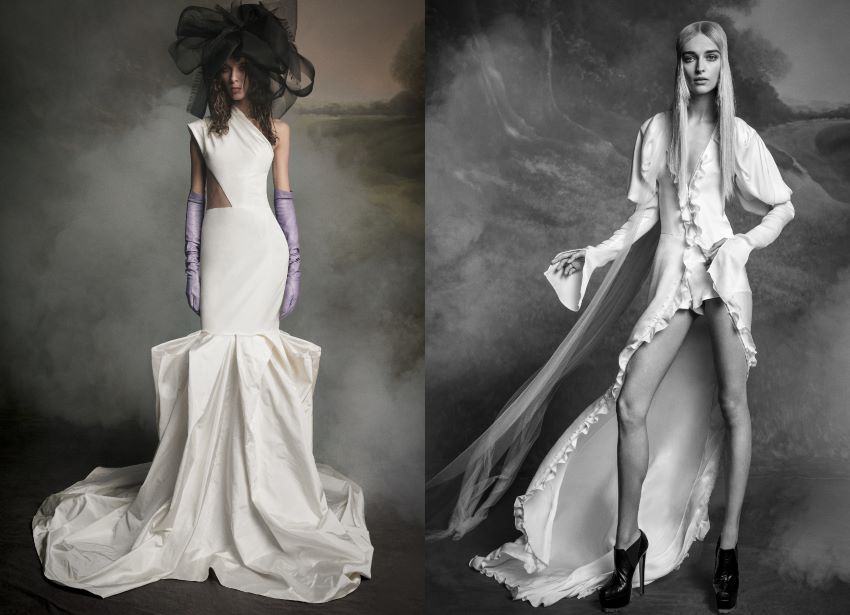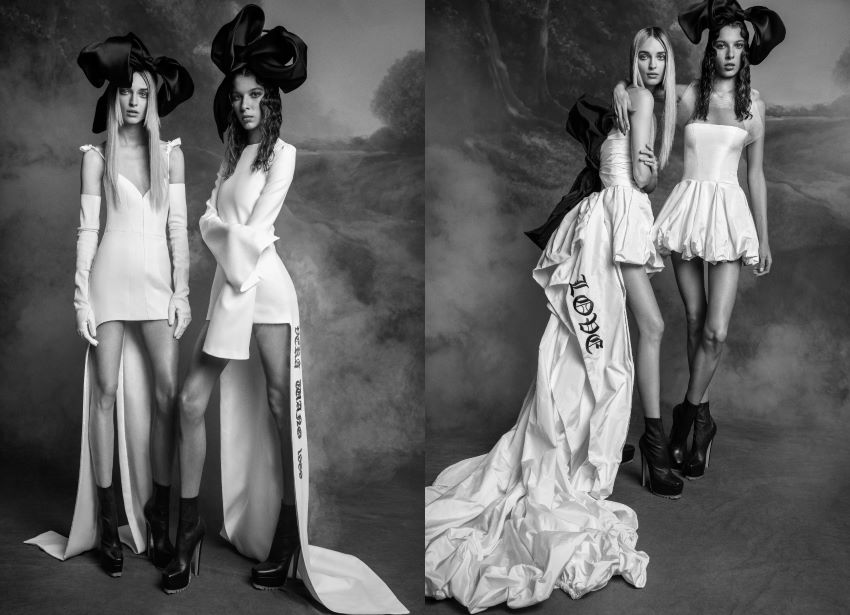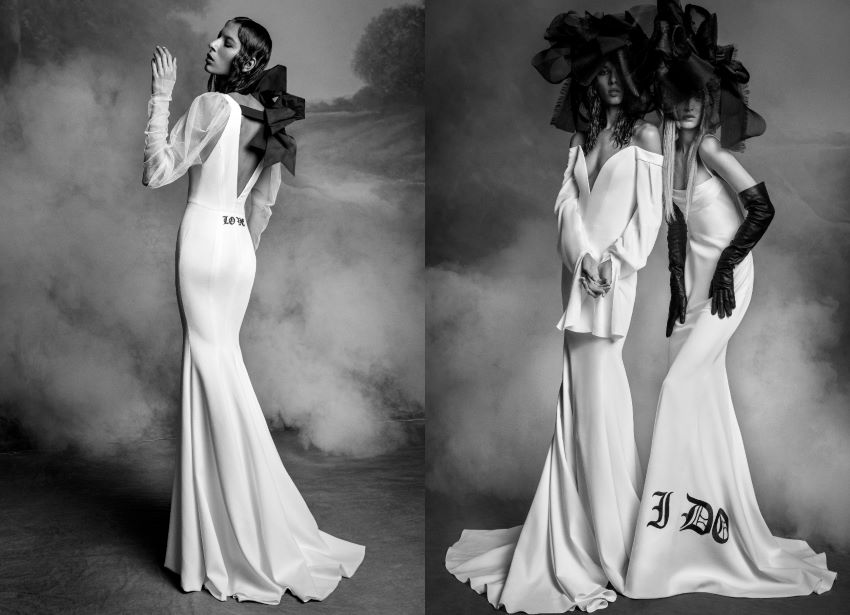 The main new trend of this collection was the concept of pieces, and not only for one dress. Several beige dresses with light beads were in fact made of several layers. 
These dress patterns directly reflected Wang's very own style, who mentioned using them on top of shirts, but also to provide the bride with several options to genuinely personalize her look. Now more than ever, the brides are ready to go against the rules on the expectations of a wedding dress, and the ease of putting on or taking off a certain item will attract women who want to change things throughout the ceremony.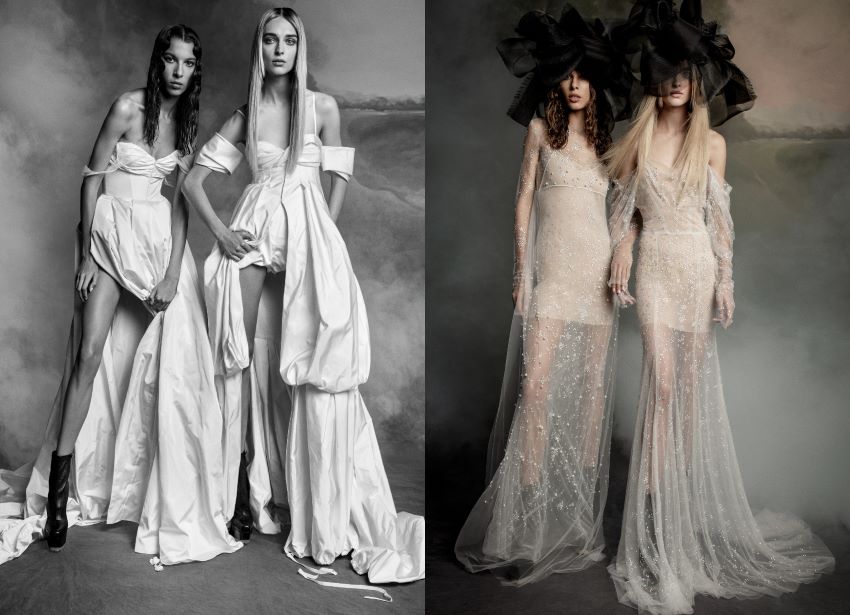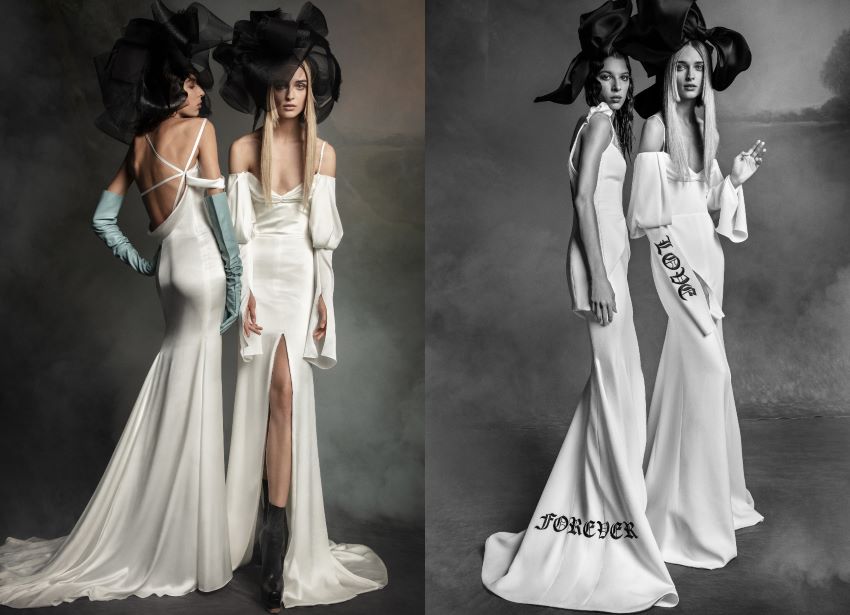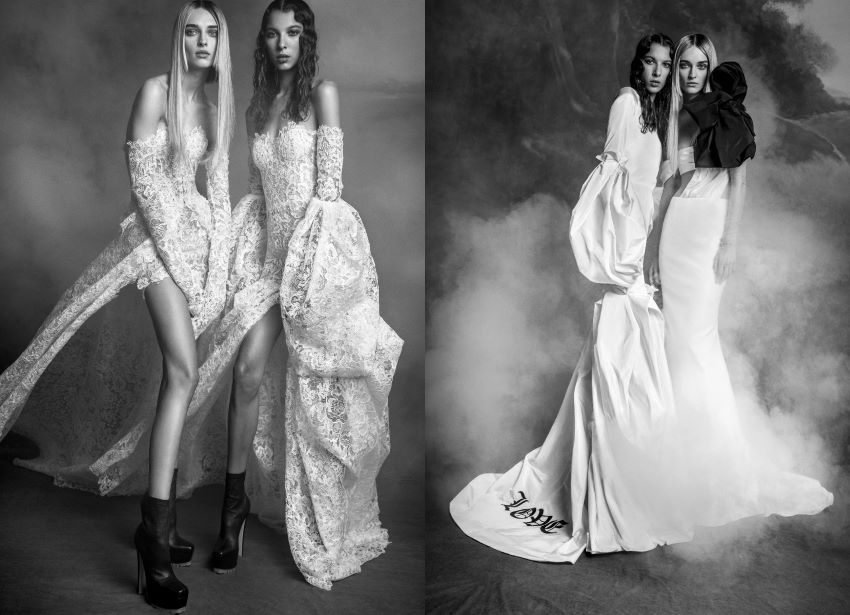 What connects this collection with the past season is the sensation of invalidity, with falling straps and asymmetrical constructions. A very impressive collection at the level of the one organized by the Spring 2020 ready-to-wear show!