Are you currently searching for your dream wedding dress that has a real wow factor? Well, you've come to the right place! The autumn-winter 2020-2021 collection from Monique Lhuillier features the most stunning, dramatic designs for you to blow all of your guests away. All unique statement pieces that combine tradition with modern trends, these gowns are absolutely breathtaking, not to mention irresistible!
This first design takes a classic form and style but features an incredibly unique print. At base level, this is a gorgeous mesh dress with a beautiful sweetheart neckline and cold-shoulder sleeves and a flowing pleated mesh skirt. But the most stunning part of this lovely gown has to be the enchanting colourful appliqué flowers that cover the entire design, giving the illusion of a breathtaking flower garden. A simple and traditional style with an unconventional finish, this design gives the classic wedding dress a refreshing and beautiful update.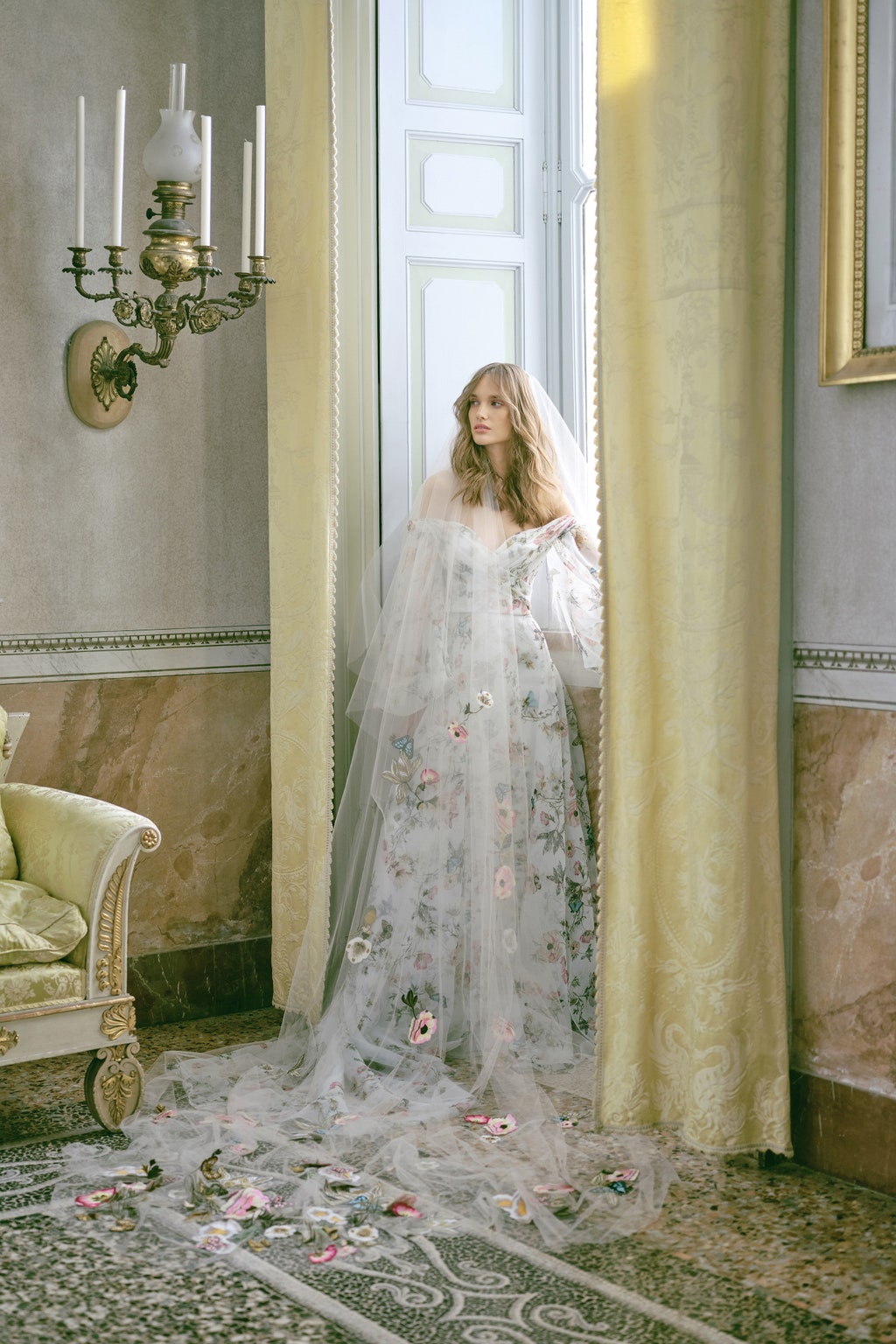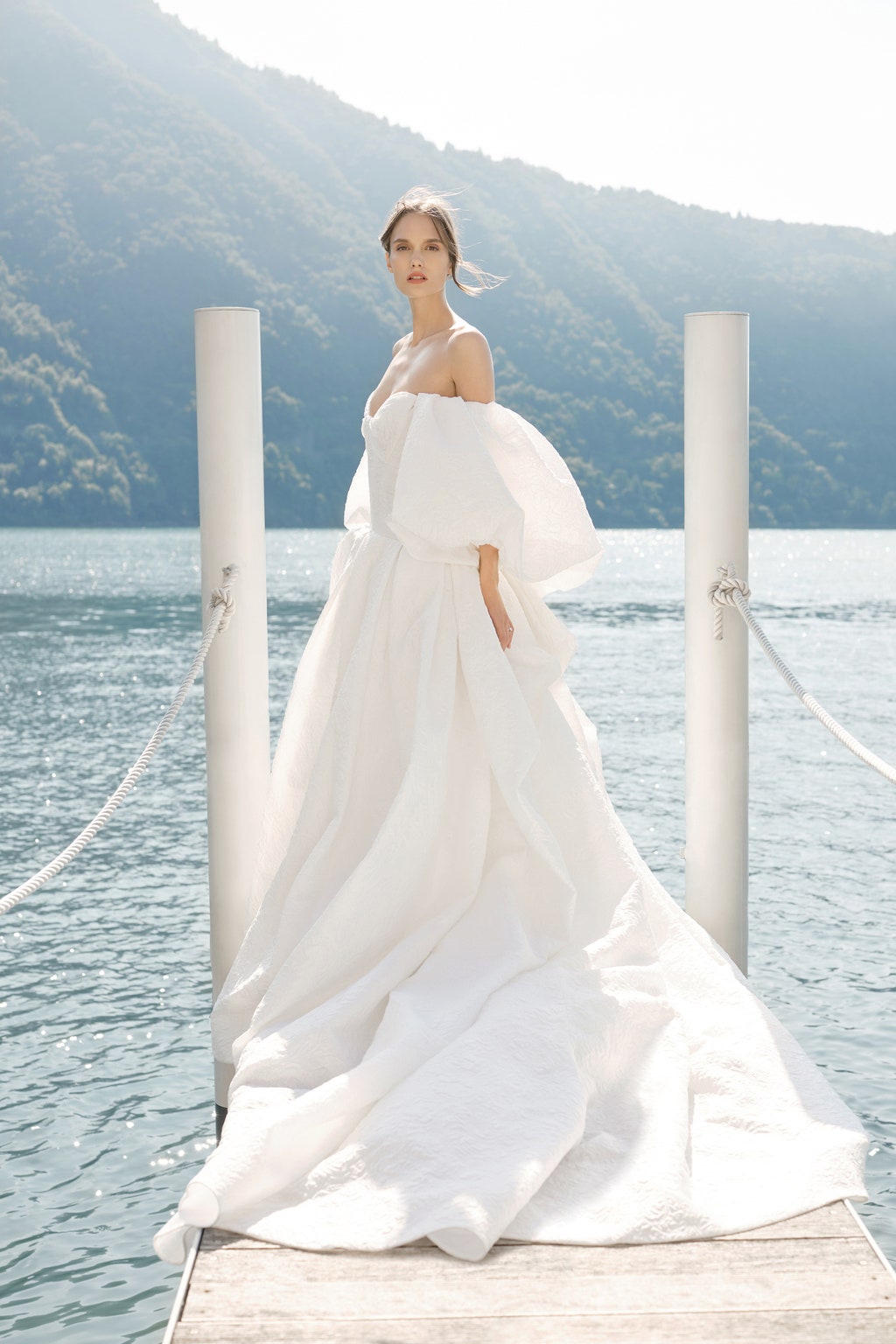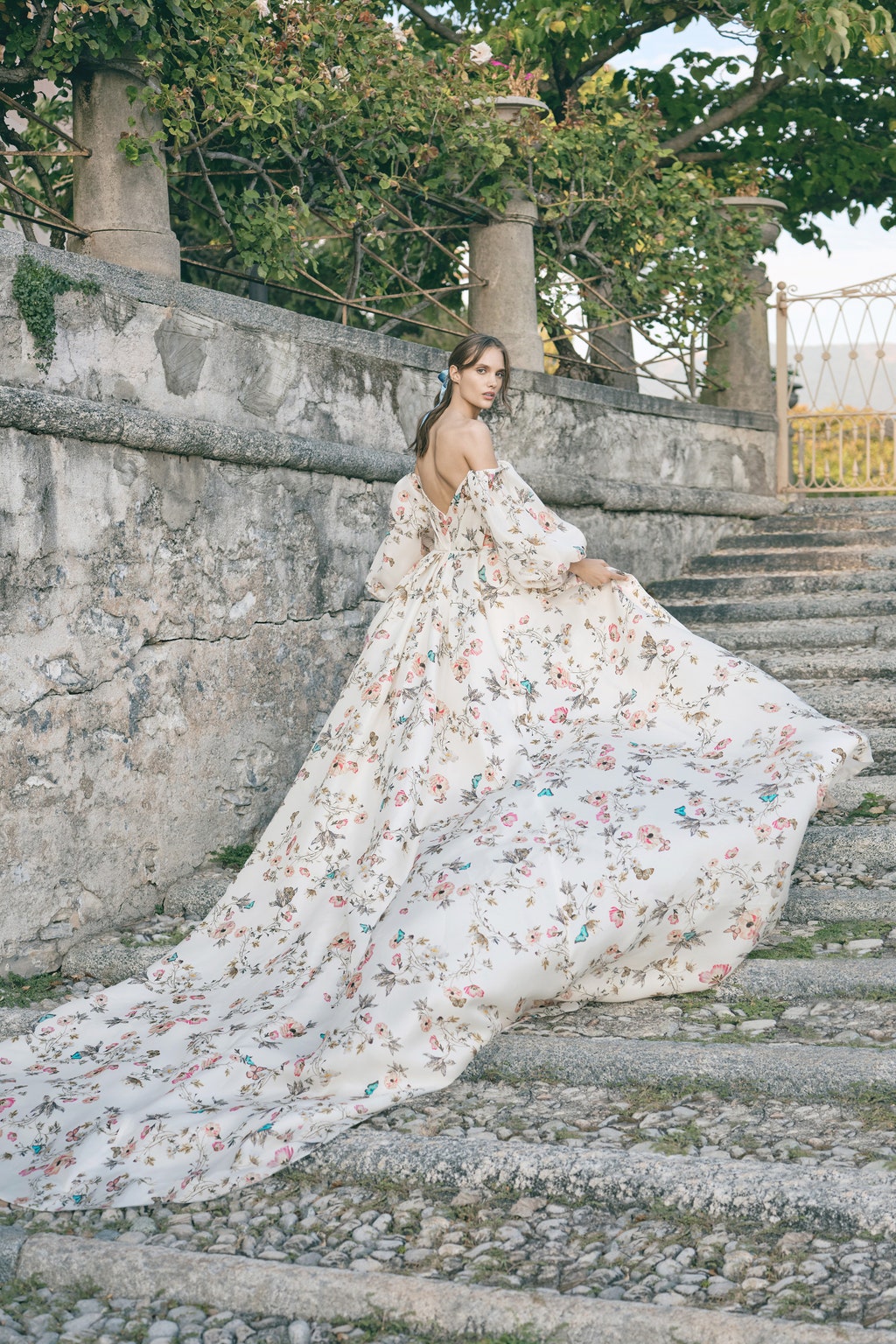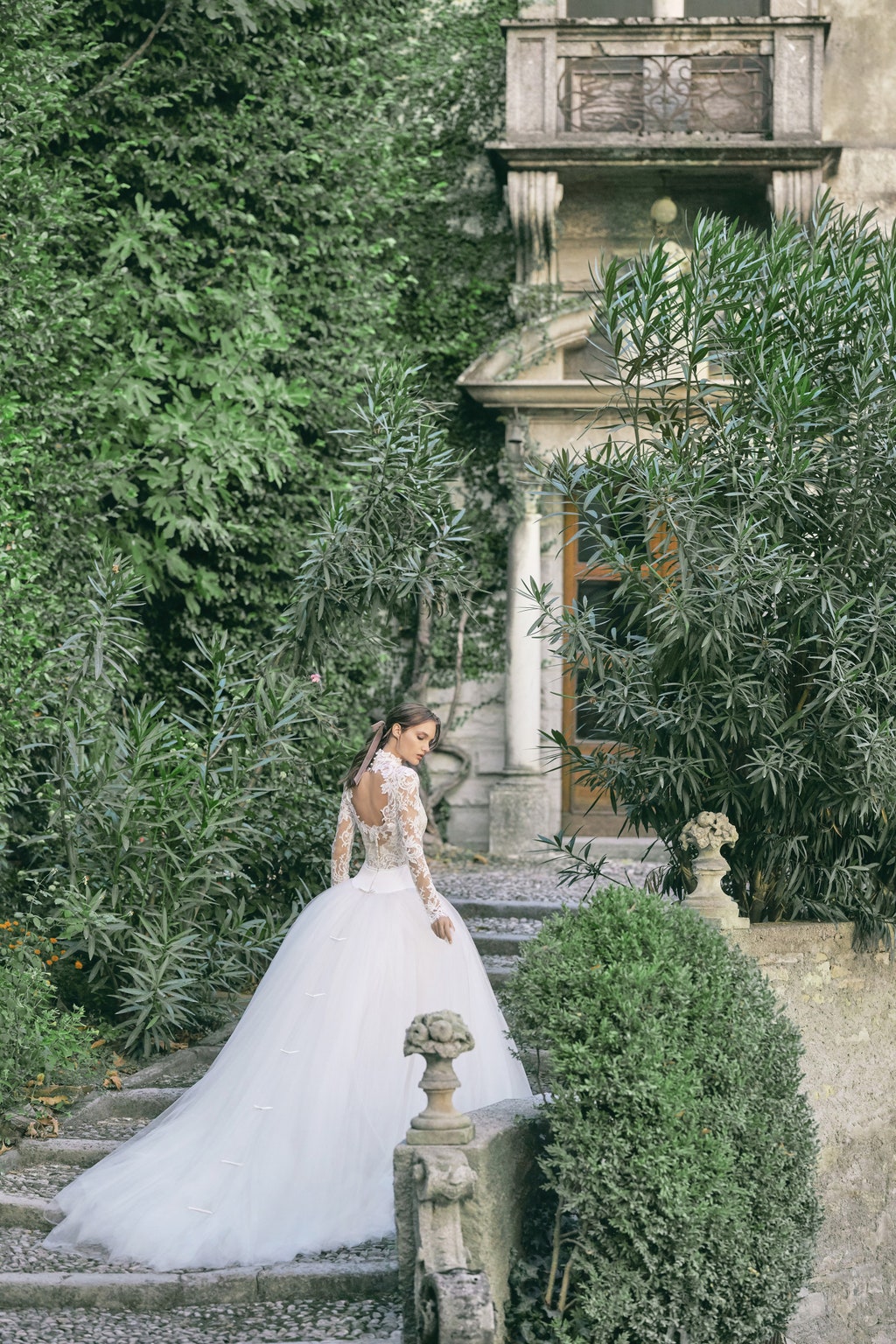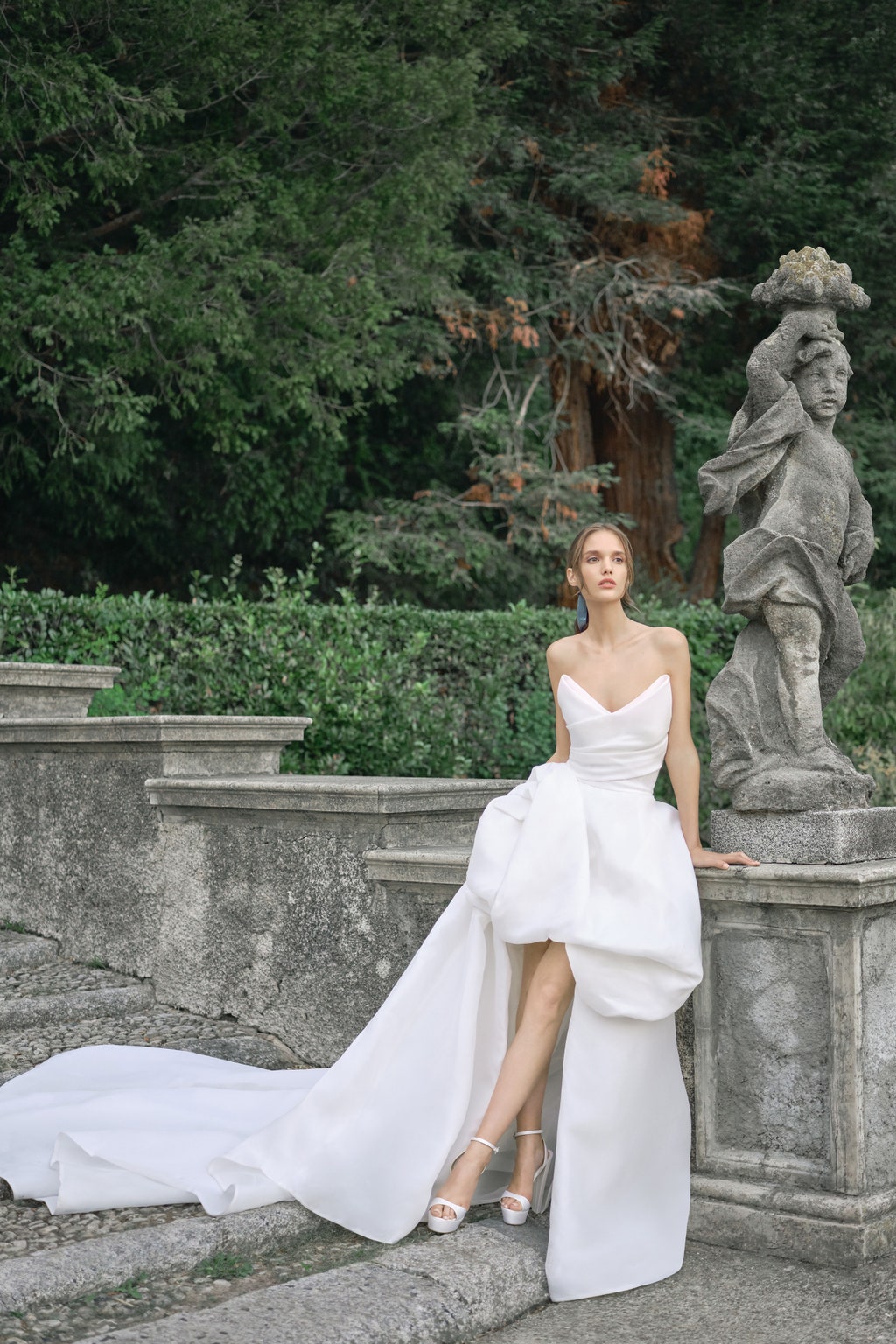 Another beautiful designs with incredibly unique details, this dress is extremely intricate with its floral appliqué placed all over the floating mesh base. On the top half, the dress begins with beautiful mesh open flounced sleeves, adding a playful and dainty touch, the mesh then hugs the figure and has a velvet ribbon to highlight the waist. The mesh skirt is quite full and flowing, most certainly captivating as the bride walks down the aisle.
A more demure design, this piece is absolutely stunning with such an intricate fabric from head-to-toe. Every inch of this dress, from the high neckline and long sleeves all the way down to the slight train, is covered in intricate lace flowers, a truly spellbinding look for any bride on her special day.
These regal designs are truly enchanting, with their full skirts and puff off-the-shoulder sleeves. The vintage floral patterns add a very unique touch to this high-fashion style that boats a stunning silhouette thanks to its tight waist from which the top and bottom halves of the dresses dramatically burst out. A real statement gown, exceed your guests' expectations by wearing one of these styles on your wedding day!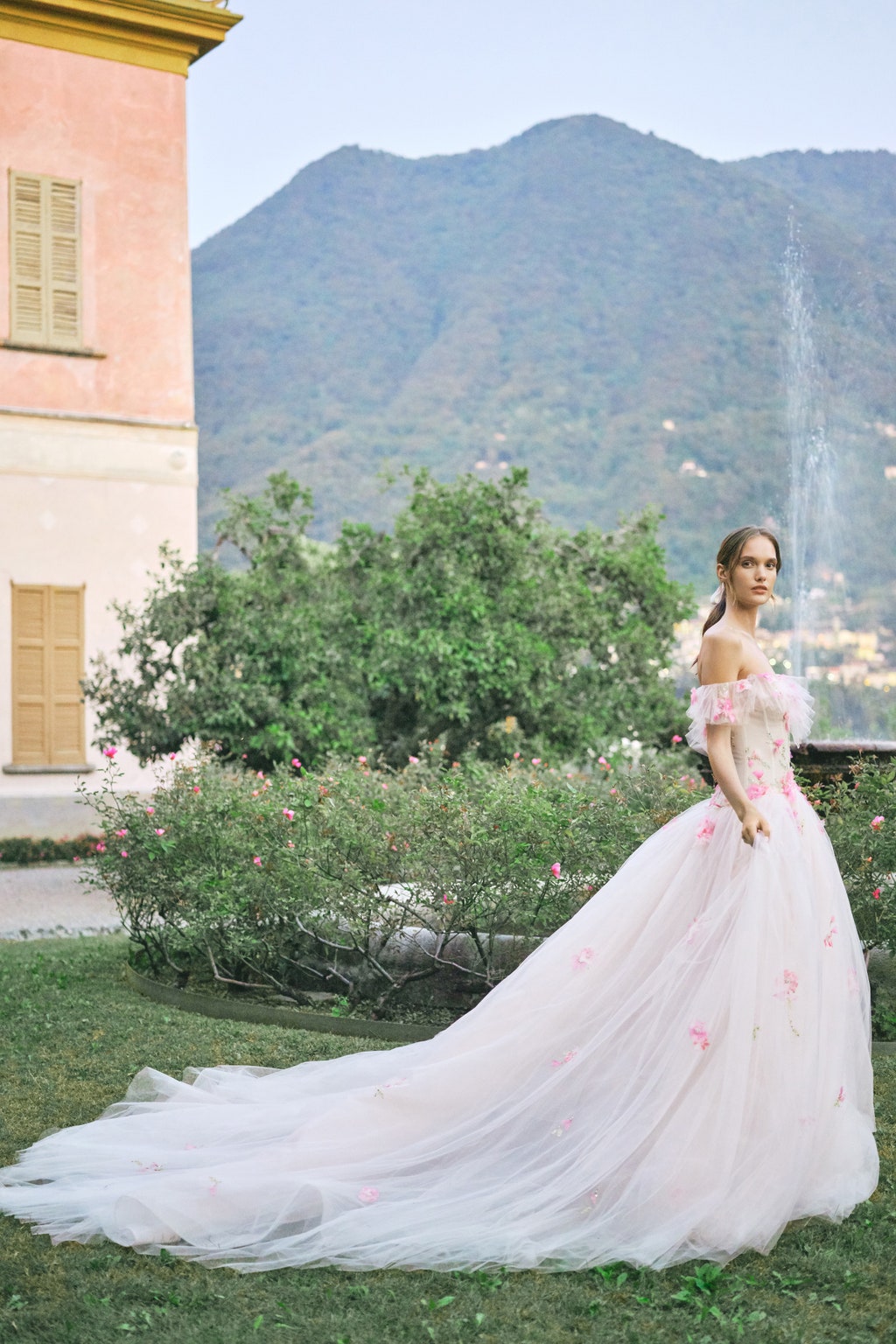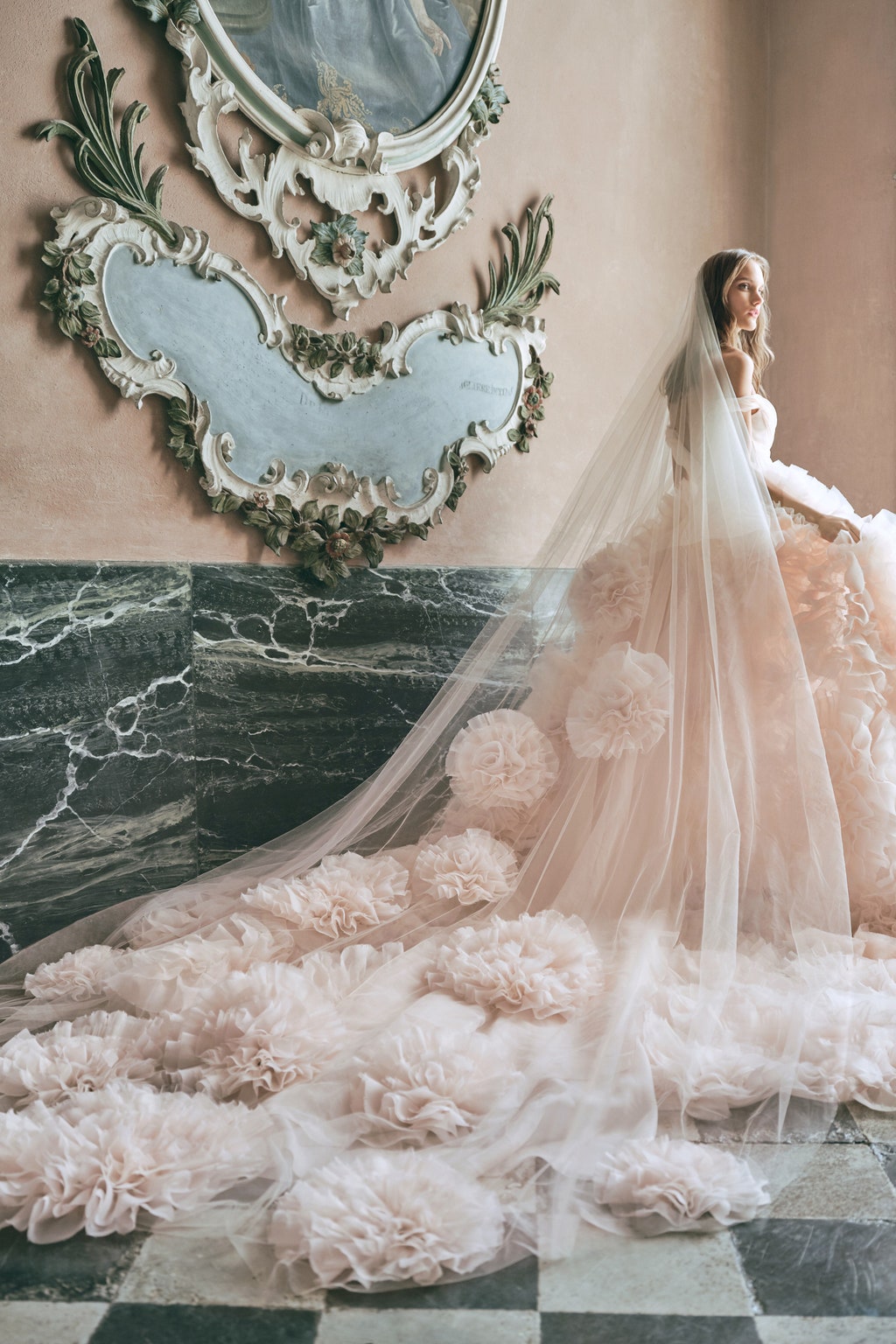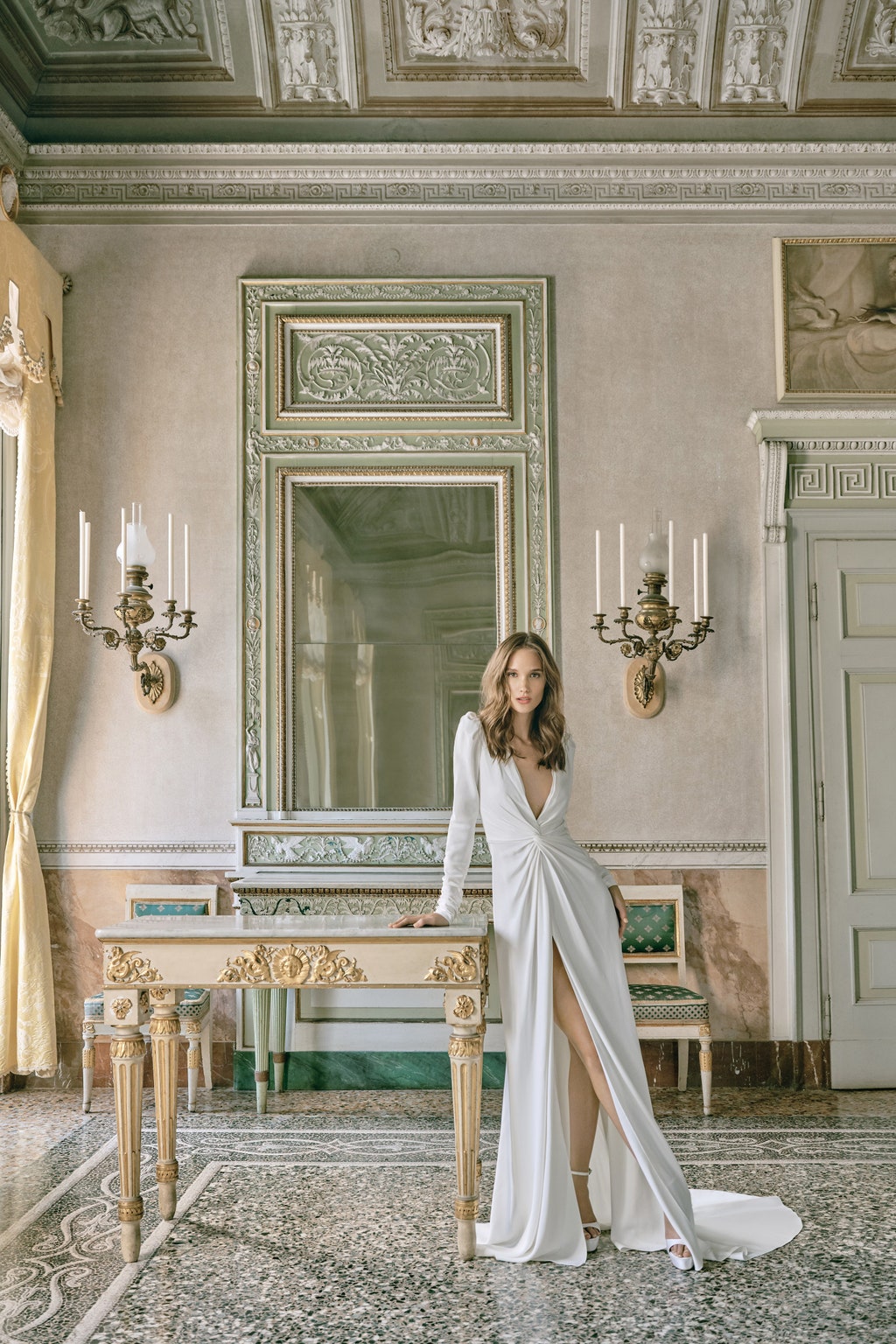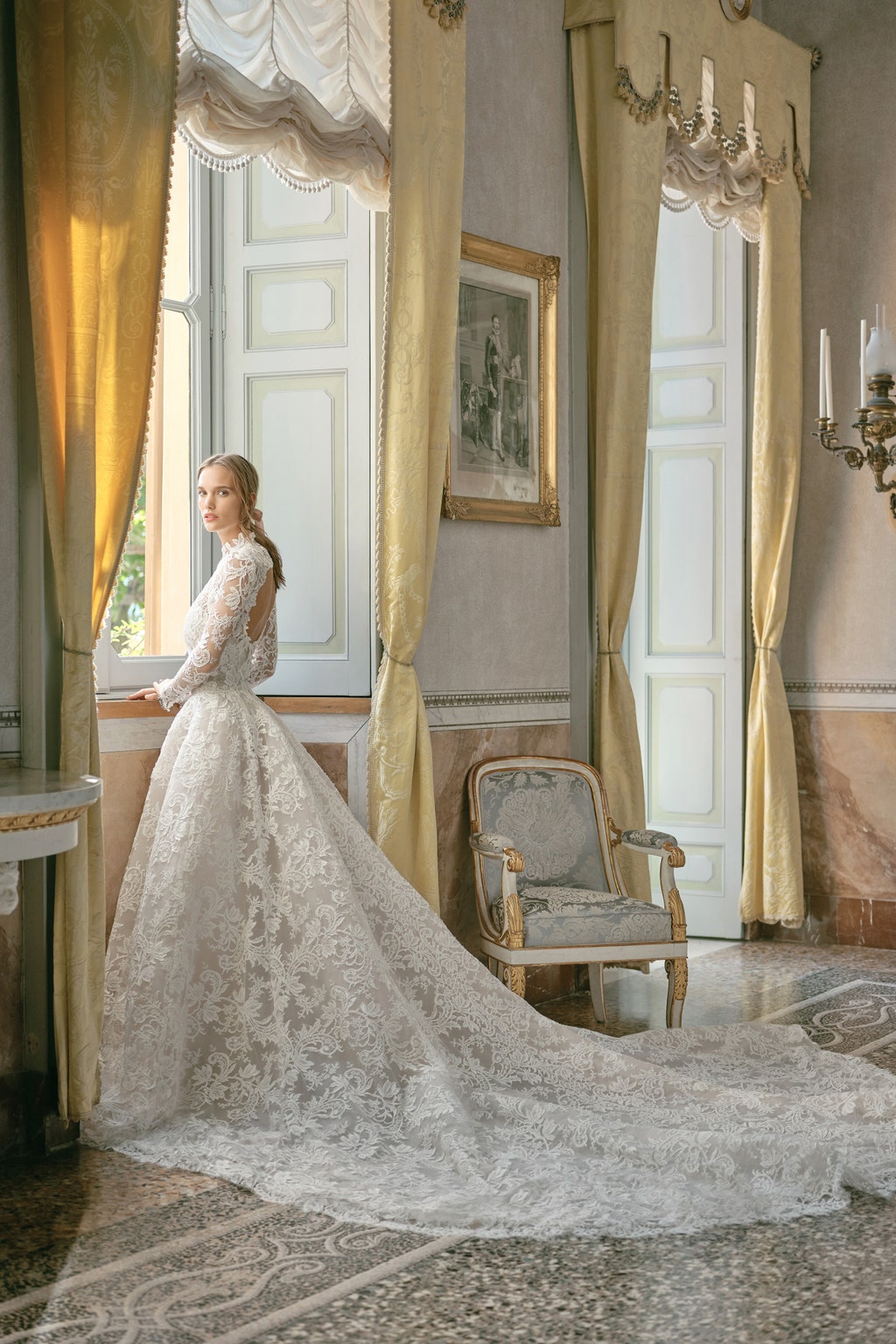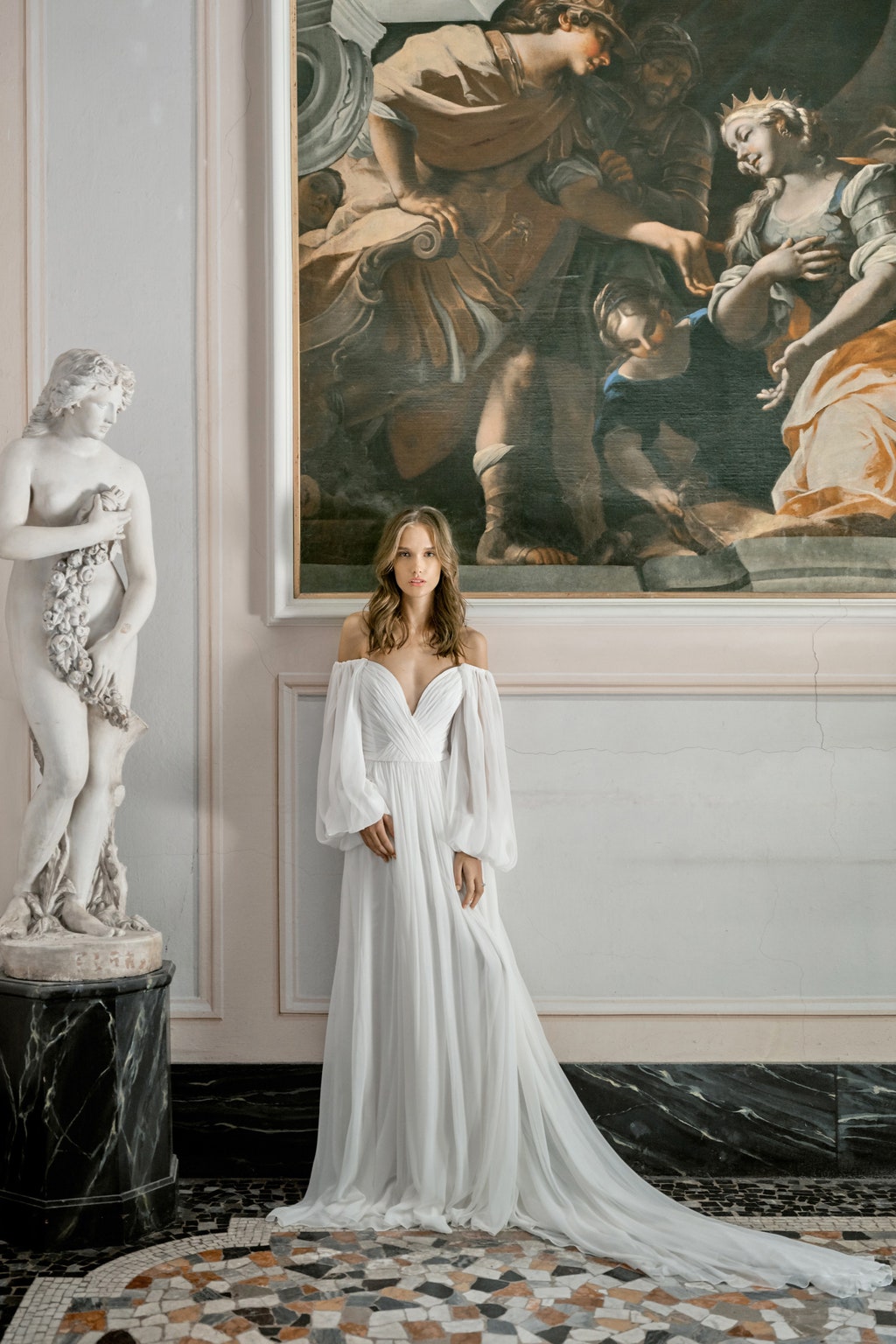 A traditional dress with a modern twist, this gorgeous gown with a plunging neckline and floral mesh panelling over the top that covers the whole neck and arms is breath-taking. The full skirt is truly beautiful with large cascading appliqué flowers to give a really opulent look. Be the star of the show on your wedding day with this amazing design!
This dress is like a breath of fresh air. Drenched in colourful flowers from head to toe, this gown is stunning and unique, bringing a touch of subtle colour and personality to your wedding dress. On the top half of the dress, there are layers and layers of delicate ruffles that even feature on the sleeves, making this design one-of-a-kind. On the bottom half, this dress boasts an incredible full mesh skirt, making the bride look truly angelic, as if she were floating on a cloud.
Speaking of clouds, this gorgeous blush pink design looks just like them! The most dramatic dress of dreams, this design is most luxurious, with a simple textured tulle top half with off the shoulder sleeves, accompanied by a truly extravagant full skirt with hundreds of ruffles. The blush pink colour adds the most romantic touch to the gown. Look like a goddess on your wedding day!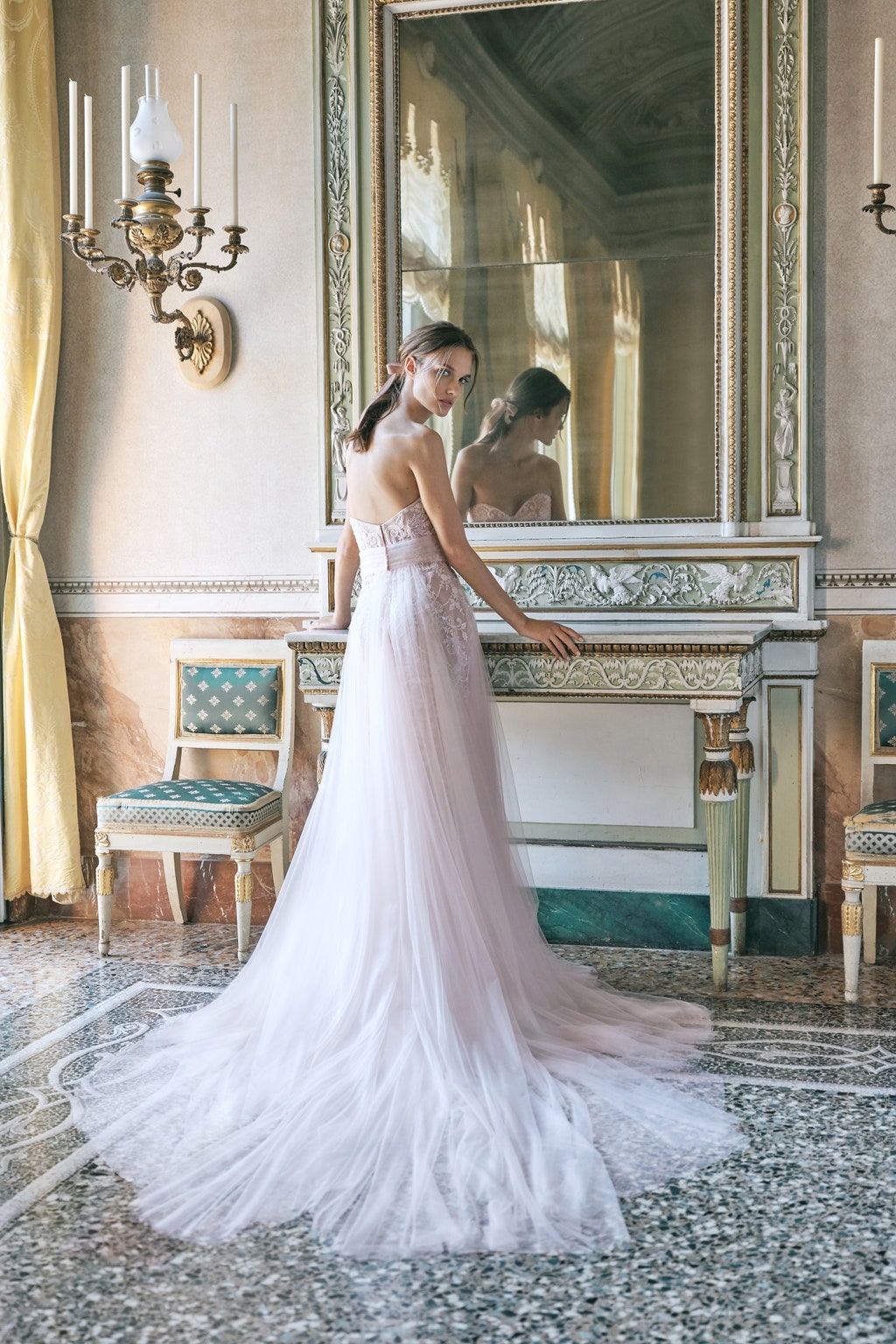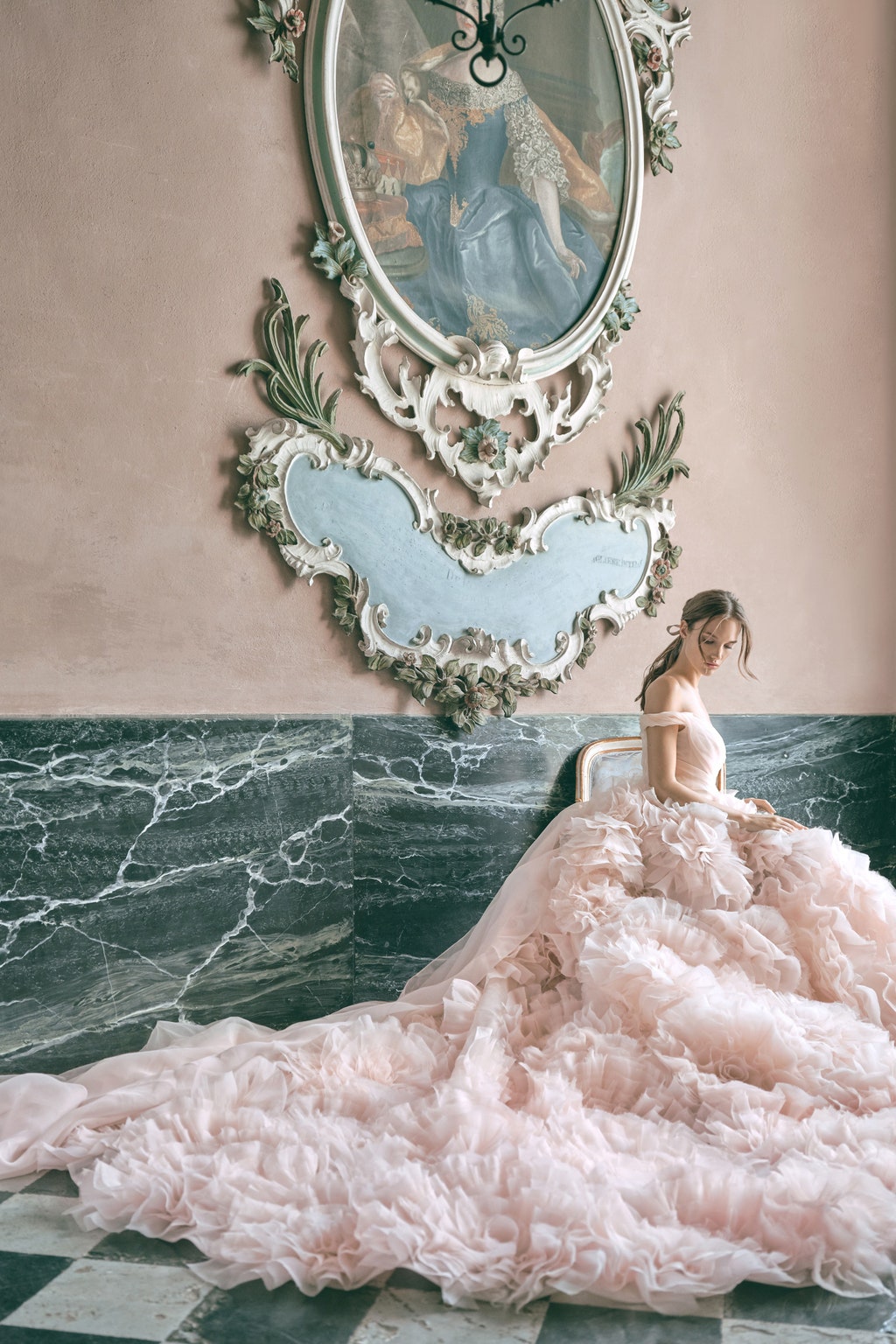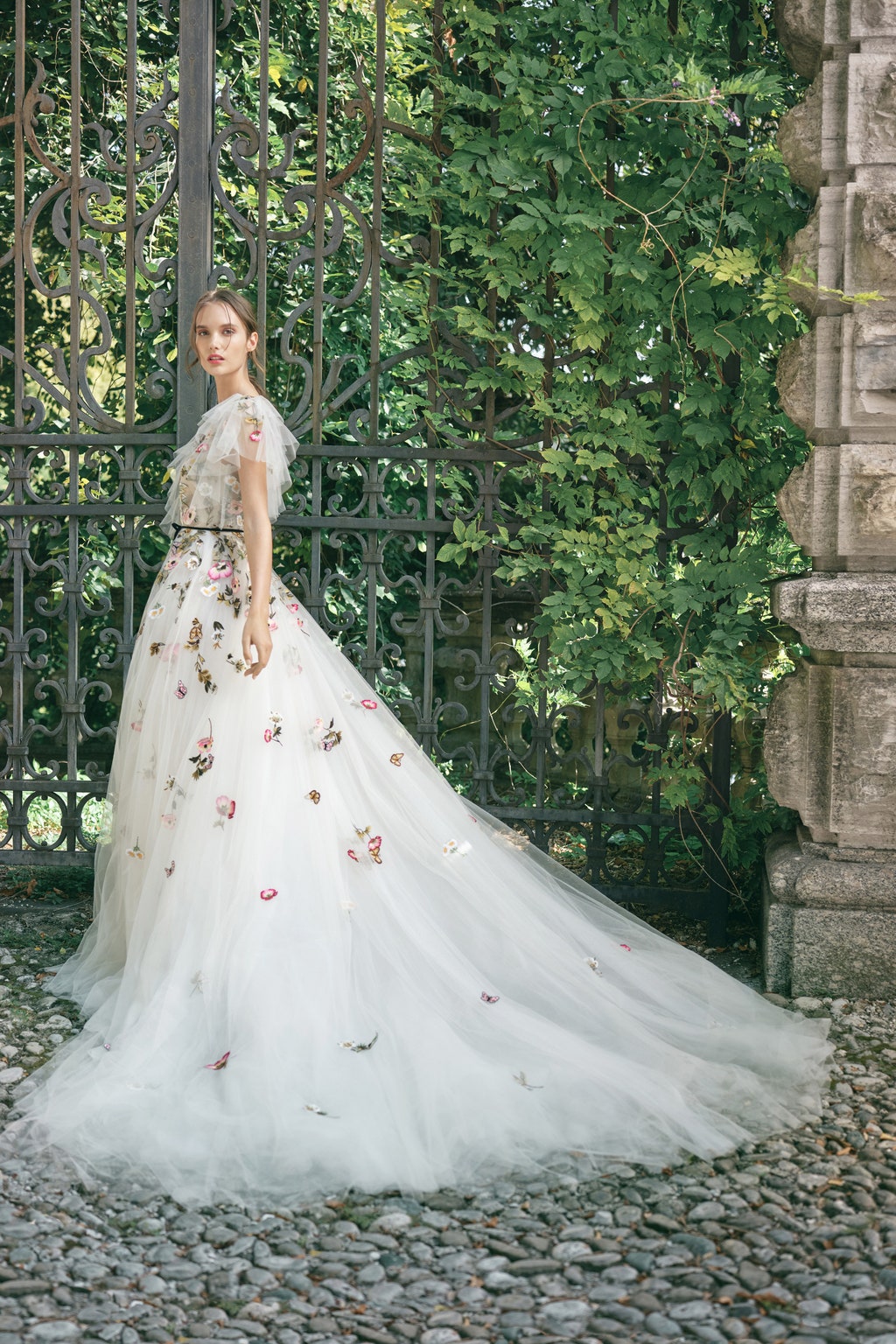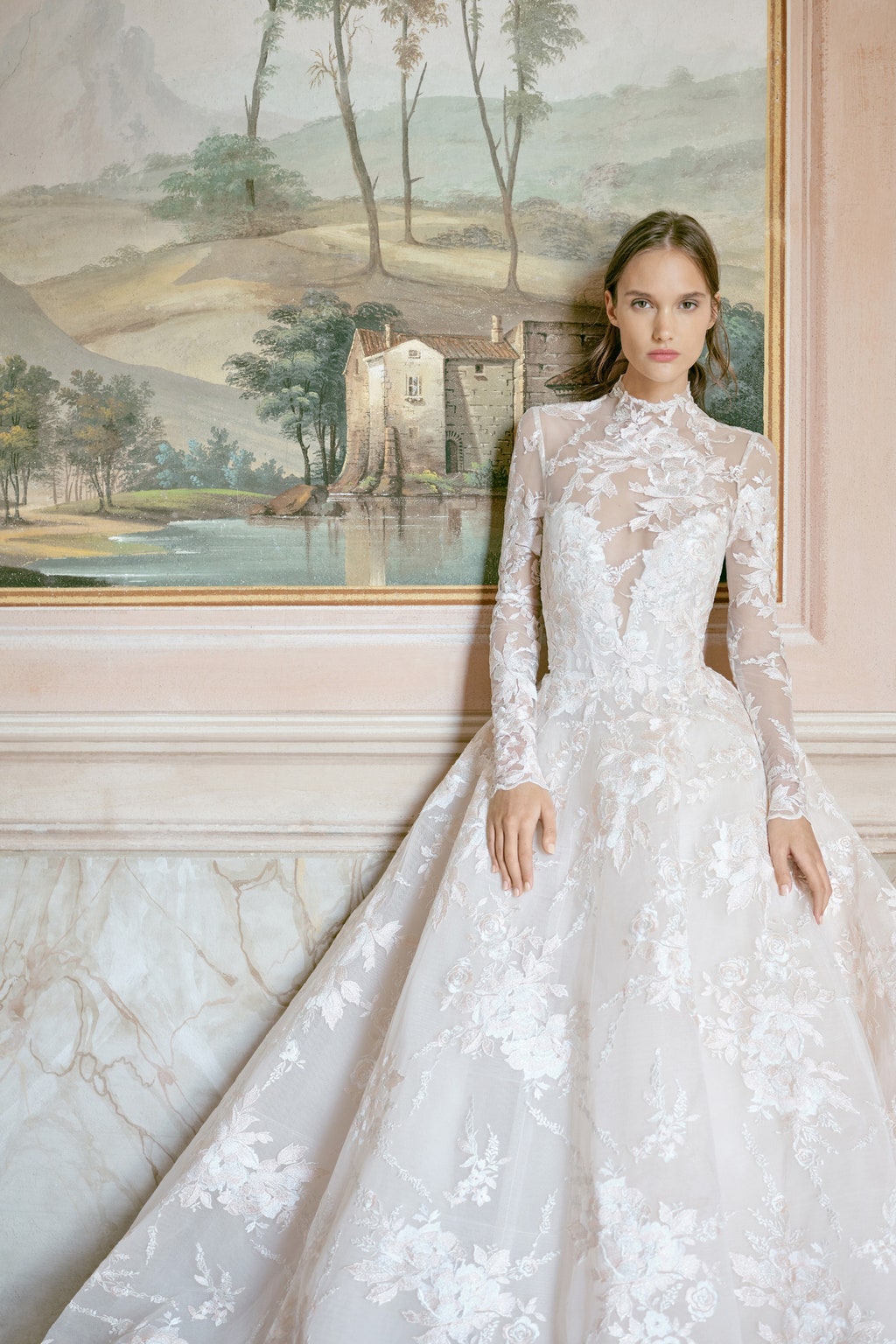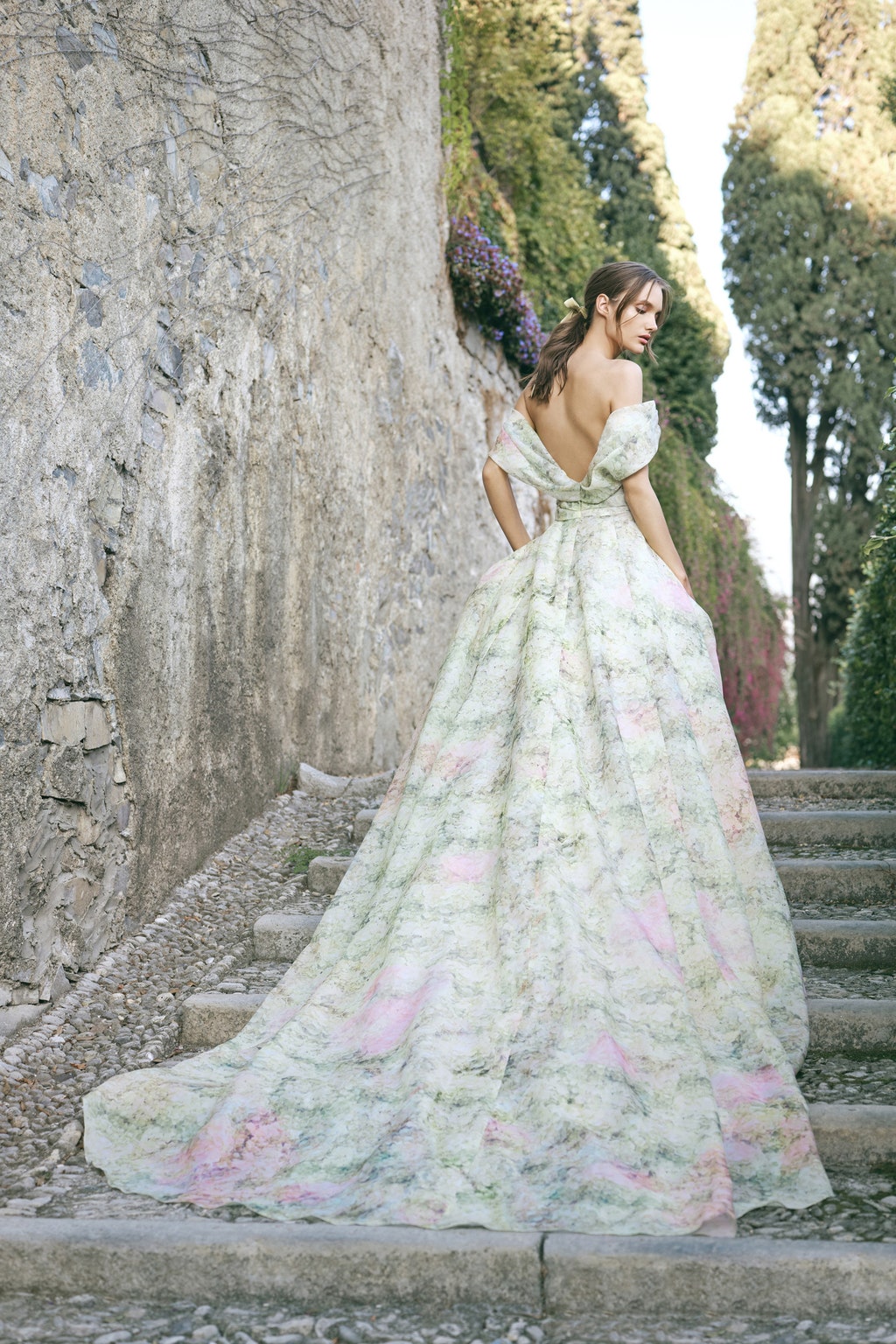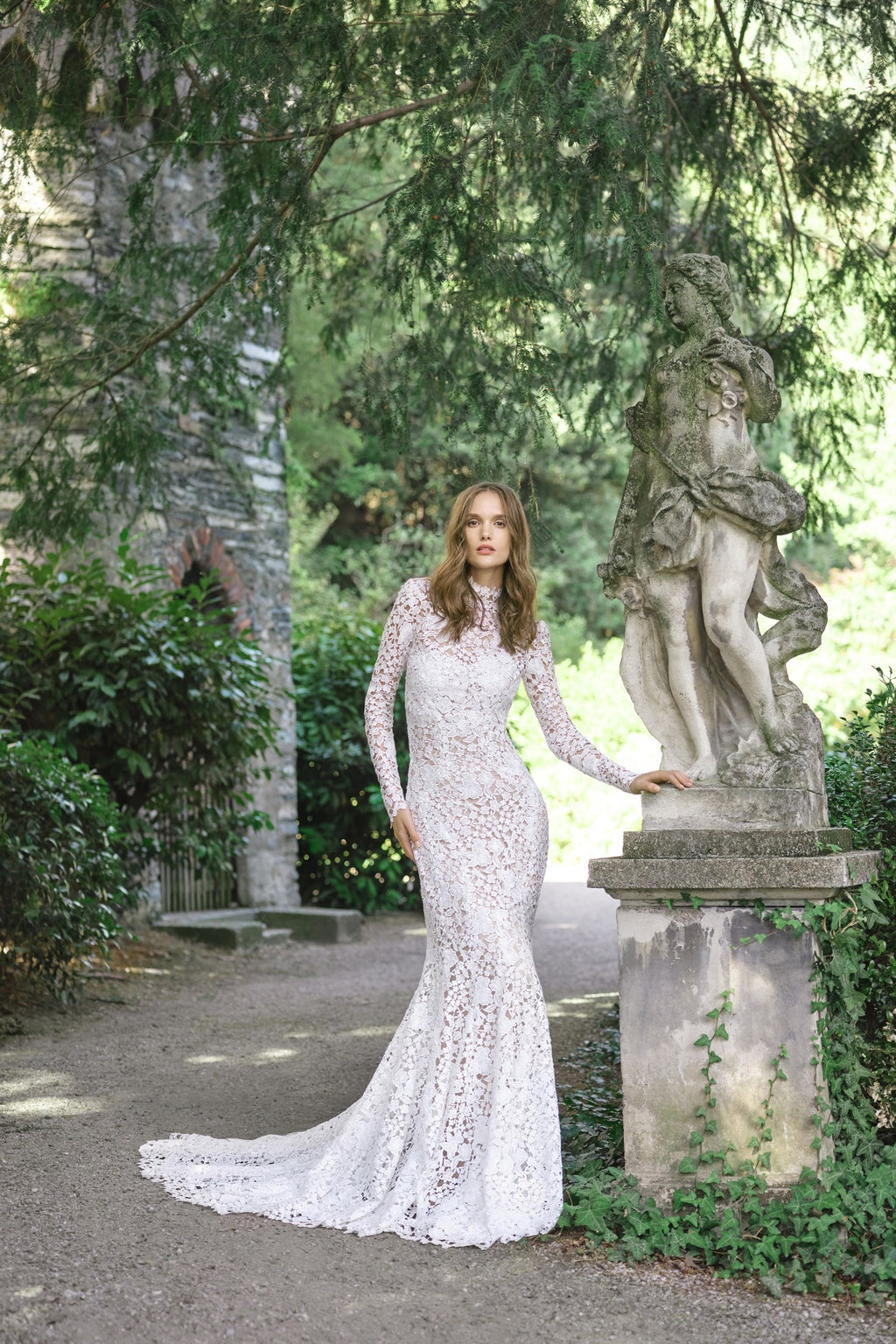 Another traditional piece with a modern style, this dress has all of the beautiful floatiness of a classic wedding gown with a very unique top half. The dress boasts a seductive sweetheart neckline that almost looks strapless as the sleeves fall off the shoulder in a floaty pleated fabric, all the way down to the wrists. This beautifully compliments the soft pleated skirts that leaves behind a lovely slight train. This soft, simple yet unique design will leave all of your guests open-mouthed when they see you for the first time at the ceremony!
A very seductive and stylish piece, this gown is very different to the traditional wedding dress. Its long sleeves may give it a demure look, but that ends here, as this unique gown has a deep plunging neckline and a very high slit in the skirt. If you want to wow your guests with a one-of-a-kind design, this is the dress for you!
Another lovely gown with a pop of colour, this stunning tulle dress has some small pink flowers spread throughout. Furthermore, the gown boasts a unique layered ruffle bardot neckline and a breath-taking full skirt, a truly angelic look filled with personality for any bride!
An effortlessly modern design, this dress exudes elegance, with its strapless V-neck neckline and textured top half with woven fabric, complementing the dramatic full skirt that gathers at the waist to create a high slit. This is a simple yet statement gown, perfect for stealing the show on your wedding day.
Another dramatic gown, this dress will wow everybody with its high-fashion style. This design shows you that bigger is sometimes better, with its off-the-shoulder puffed sleeves and incredibly full skirt. This is all complimented by a more simple, strapless textured top half. Make a statement at your wedding!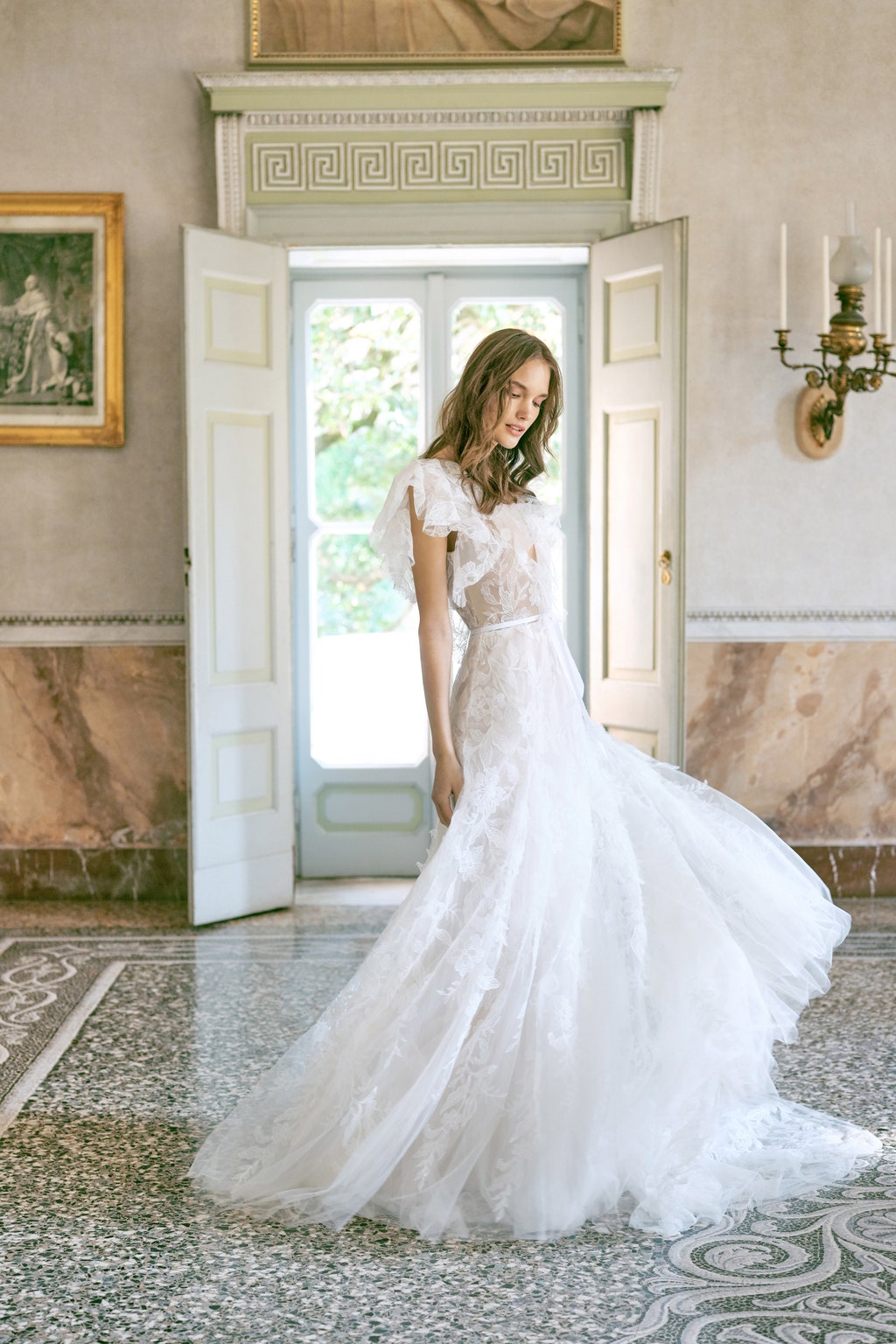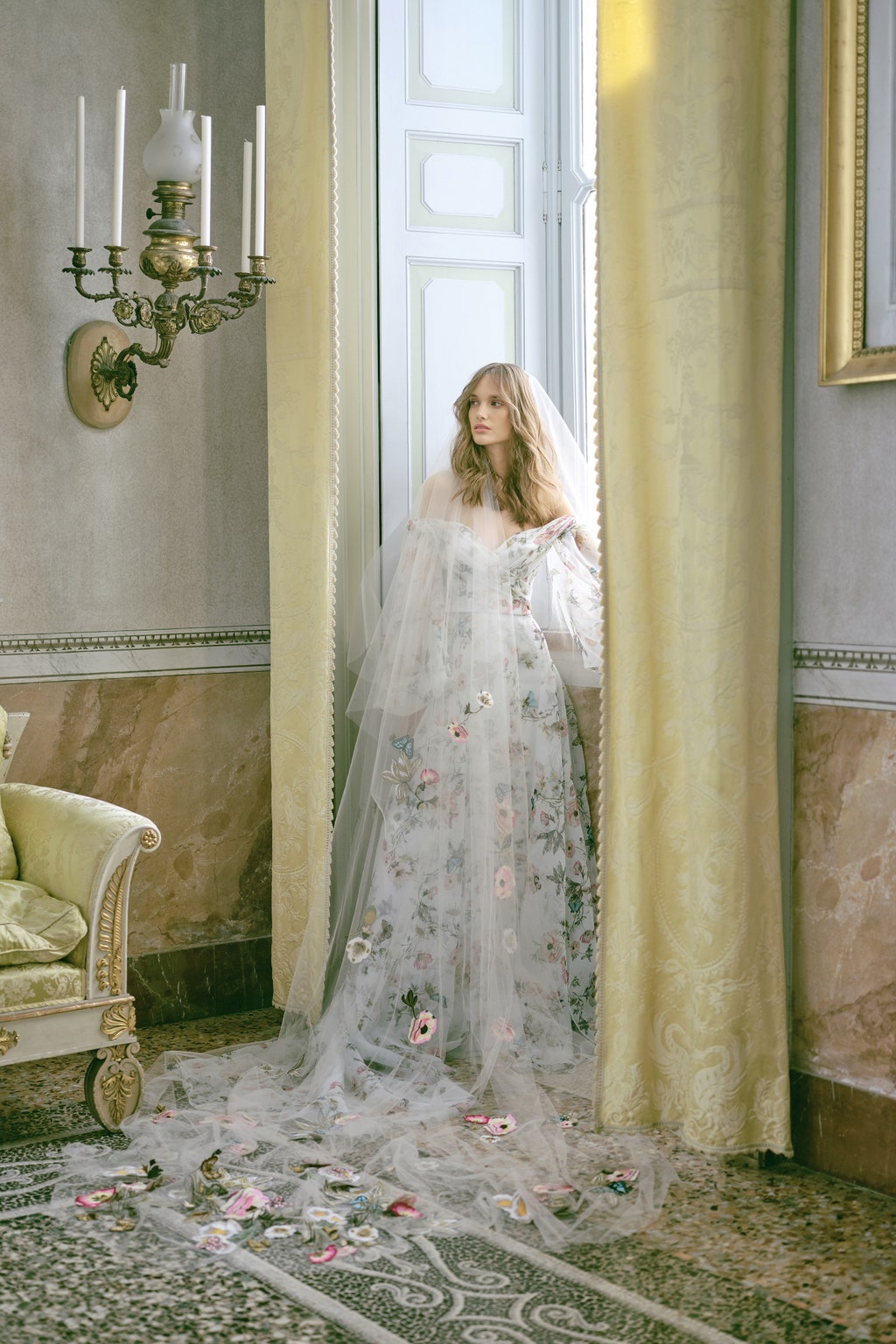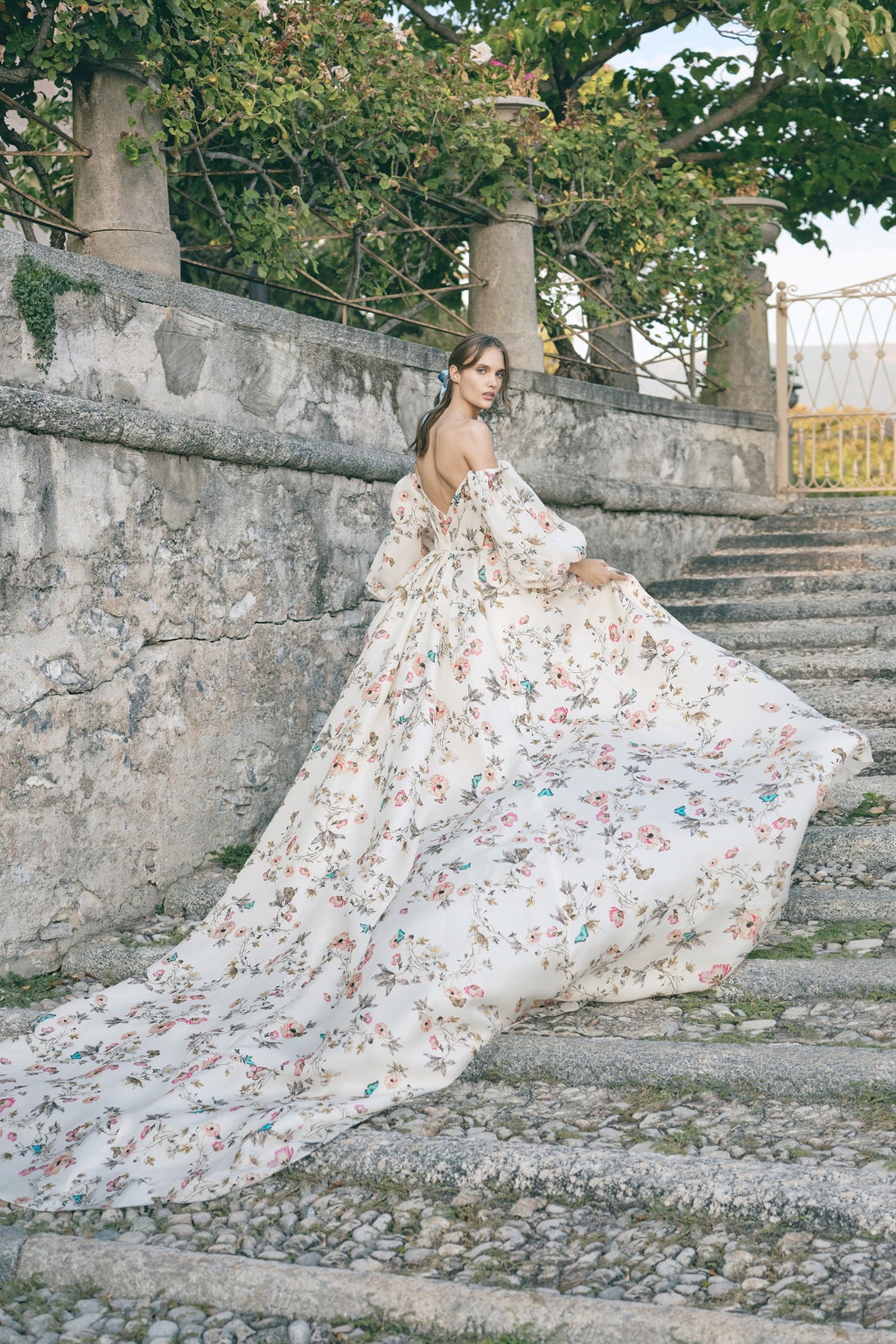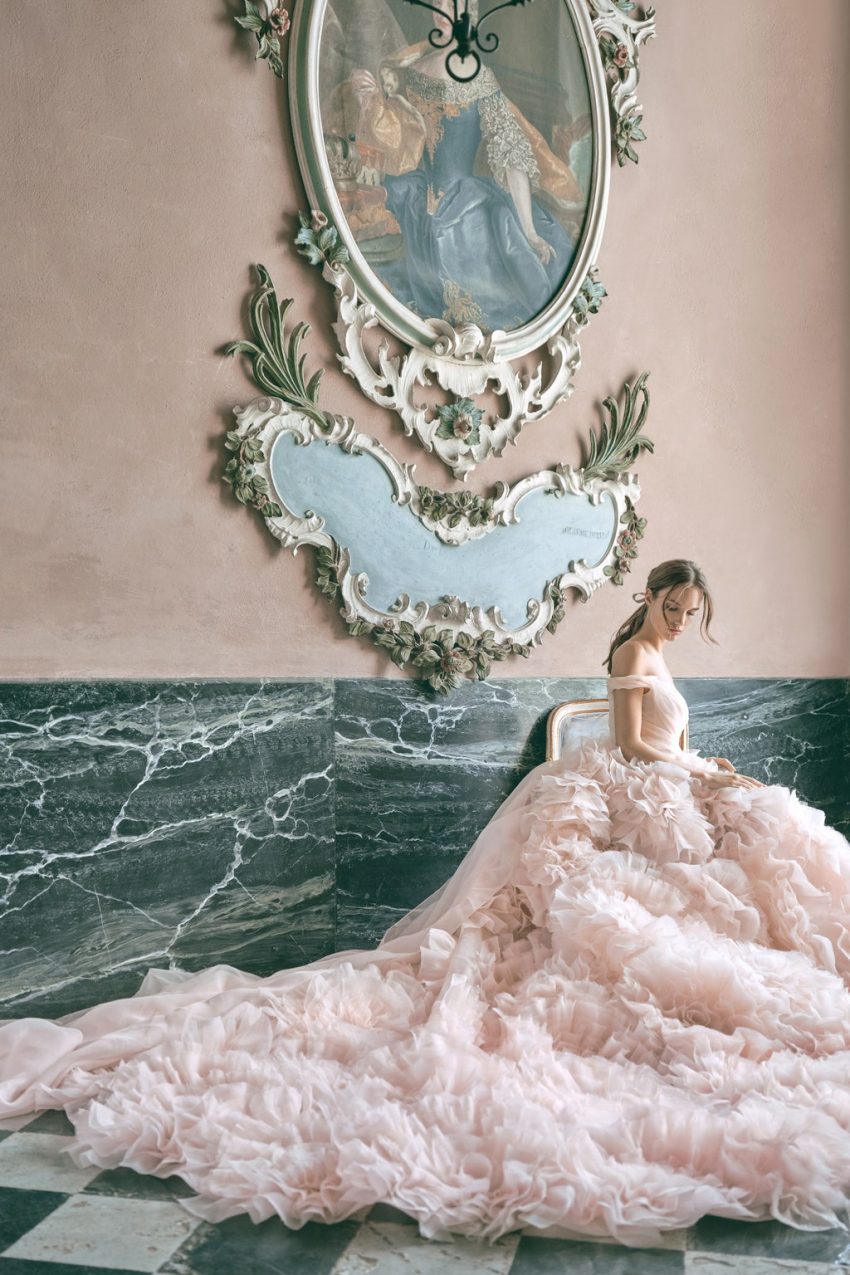 It is undeniable that these unique and haute-couture designs are truly enchanting, bringing a modern twist to the traditional wedding dress. We would pick any one of them!
At Perfect Venue, we are here to help! If you need anymore advice and support in choosing your dream dress, don't hesitate to contact us!