No matter whether your wedding date falls in the middle of the hysteria or if you've just recently got engaged, unfortunately the COVID-19 pandemic impacts us all. New problems have arisen in the search for and planning of venues, vendors, etc. and unfortunately, your wedding dress shopping and fittings will be taking a hit too. Of course, nowadays, in-store appointments and fittings in-person will have to be hugely adapted in order to comply with our new social distancing rules, and therefore the journey to walking down the aisle wearing your dream wedding dress will have to be less close-up and personal. We understand that this most certainly brings about a lot of anxiety for brides, and we want to reassure you that everything will be fine in the end! You just need to make adjustments to your wedding dress planning journey and we promise that you'll be shining on your special day wearing your perfect bridal gown in no time! In this article, we will take you through the process, so that you can see that this change is not as complicated as you think. Let's go!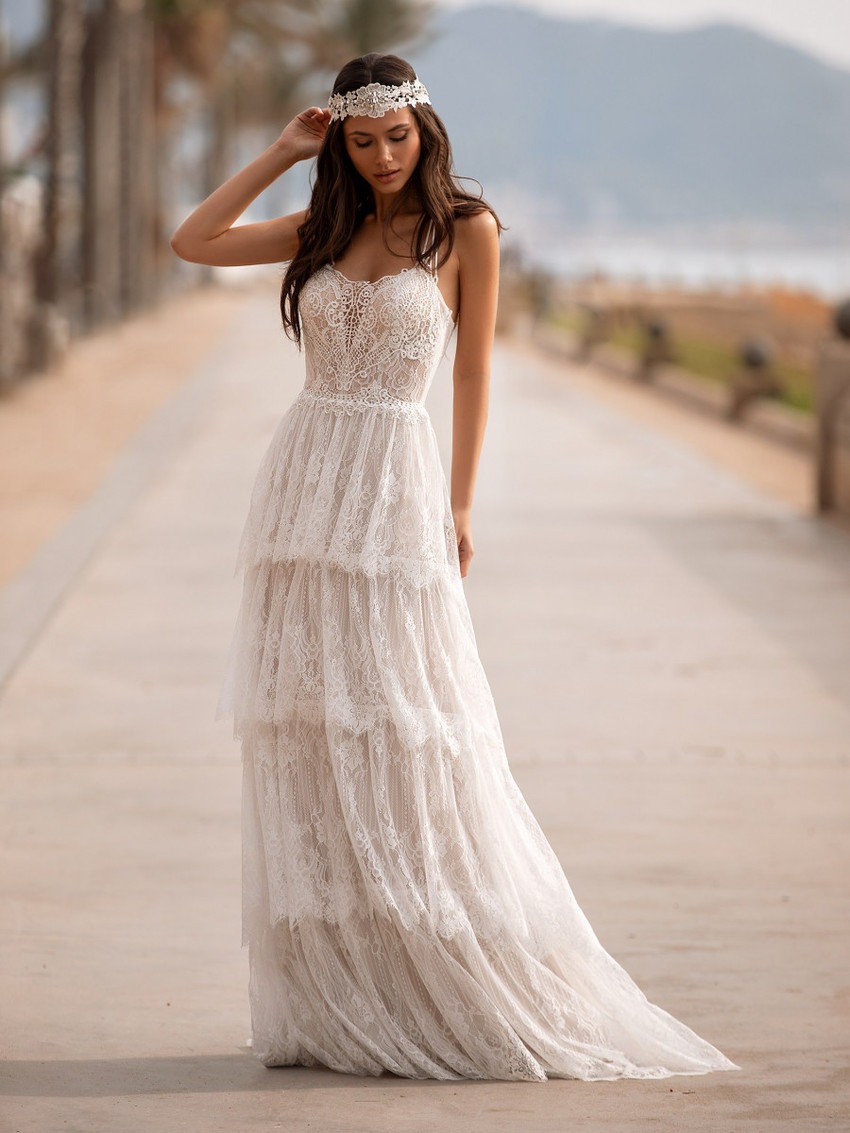 If you are yet to choose your wedding dress, there's still hope!
In normal circumstances, it is advised that you begin shopping for your wedding gown around eight months before your wedding date, placing your order no later than six months before. Of course, there are exceptions, with some designers requiring more or less time to bring your perfect gown to life. But of course, for every bride, multiple trips to the atelier are necessary for meetings, selections and fittings. Sadly, COVID-19 has thrown a spanner in the works as ateliers have been forced to close, appointments and fittings have been put on hold, and production has ceased. For this reason, the key in this new scenario is to be patient, but decisive. Whilst you will have to wait to select your dress in person, you can use this time to really work out what kind of style and fit you would like for your wedding gown, so that when you are able to visit the atelier, your search in the store will be quicker and easier. Take a look at the wedding dress trends for 2021 and pinpoint your favourites, take a look at our blog posts that will show you the latest atelier collections such as the Atelier Pronovias Cruise 2021 bridal collection, research designers and you could even take a look at your photo albums and search for the dress styles that really suit your figure. Think back to a time when you got dressed up and felt the most special, and work out why – was is the fit of your outfit? The neckline? The fabrics? Trust your gut and think about which elements will best reflect your personality. Consequently, when you are able to visit your atelier, you know exactly what you are looking for, so you won't be wasting time trying on styles that won't suit you. Although we are now living through uncertain and upsetting times, use this new time spent at home to fully dedicate yourself to your wedding planning!
But when it comes to choosing the style of your gown, it has been recommended that you choose a simpler design, as these dresses, in theory, can be made faster because they do not require the beads and lace that are sourced from abroad. It is undeniable that a minimalistic gown with more dramatic sleeves, necklines and silhouettes can look most elegant and beautiful, as proven in the Savannah Miller Bridal Spring 2021 collection in which simple materials stand out with modern detailing with statement high-fashion sleeves, necklines and shapes.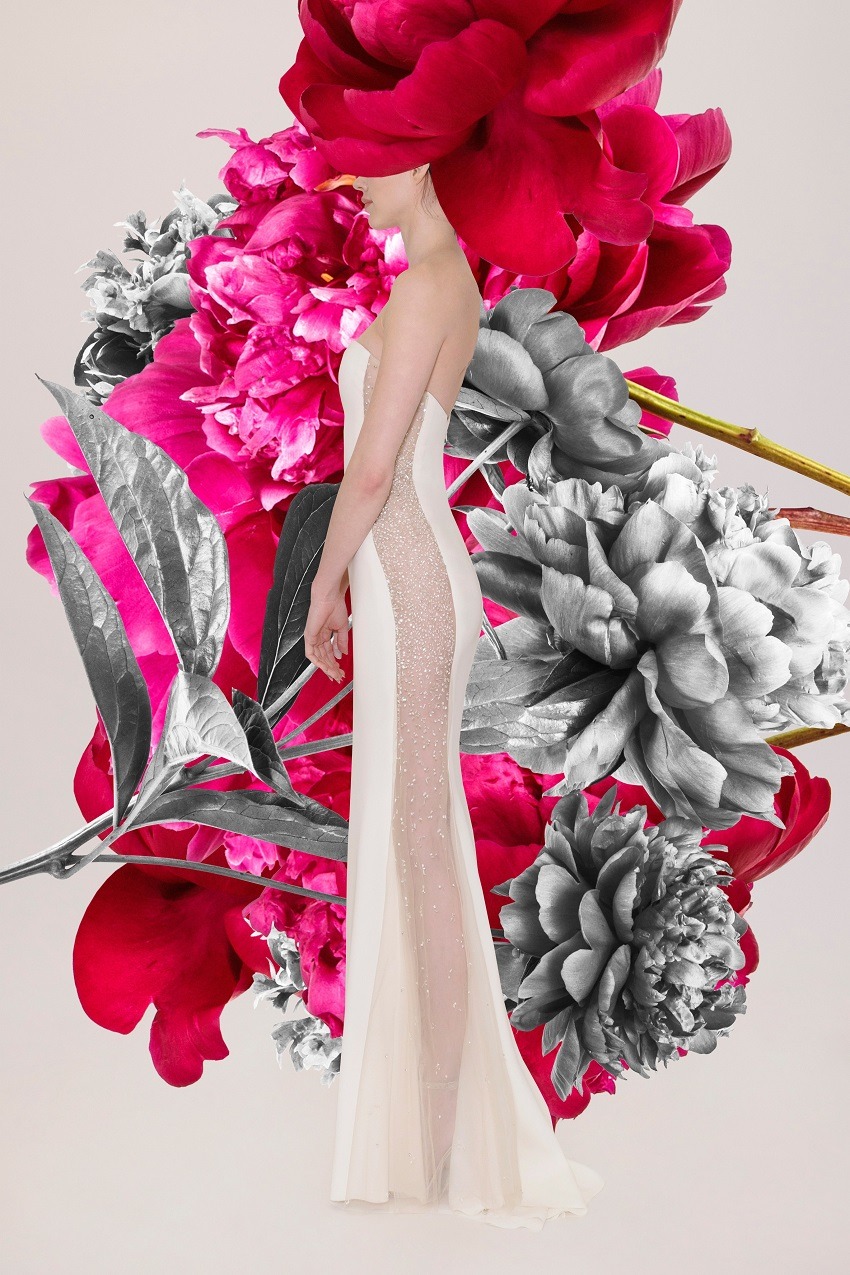 Welcome to the world of virtual consultations
But just because this pandemic has forced ateliers to close and put all face-to-face interactions on hold, that doesn't mean that all of the preparations have to cease! Many designers are kind enough to offer virtual try-on sessions so that brides can continue to select and adjust their wedding gowns. The ateliers allow their clients to choose a series of dresses from their website and have them shipped to their houses, for them to try on whilst conducting a video call with their designers to receive their expert opinions. This also works for fittings, where the designers are present on video call to see where any adjustments need to be made. Whilst shipping times and costs may be larger due to the pandemic, this is still a fantastic method for keeping your wedding dress preparations on task, so there is no big rush when the social distancing rules are removed.
Adjusting your wedding dress to suit your new wedding date is easier than you think
If you have sadly been forced to postpone your wedding, we understand that this is an upsetting and stressful time for you. But we most certainly advise that you use this time positively and work hard to continue planning your big day so that it is even more special when it finally takes place! This absolutely applies to your wedding dress too! Firstly, you must ensure that you reschedule your dress fittings, moving them to a date much closer to your new wedding date. It is undeniable that our bodies change over time, so it is not worth risking wearing a dress that doesn't fit. Furthermore, it may be necessary to adjust your wedding dress to suit your new circumstances. We promise that you don't have to start from scratch! Get in touch with your designer and ask if any alterations can be made for your existing gown so that it adapts to your new situation. It is quite possibly very easy to add or remove sleeves, change the neckline or length of the dress to suit a different season or wedding theme. To get inspiration for a winter wedding, take a look at the stunning necklines and sleeves from the Autumn-Winter 2020-2021 collection from Monique Lhuillier. You can also think about adding accessories such as a cape or a shawl, so you don't need to change a summer wedding dress for a newly-planned winter wedding.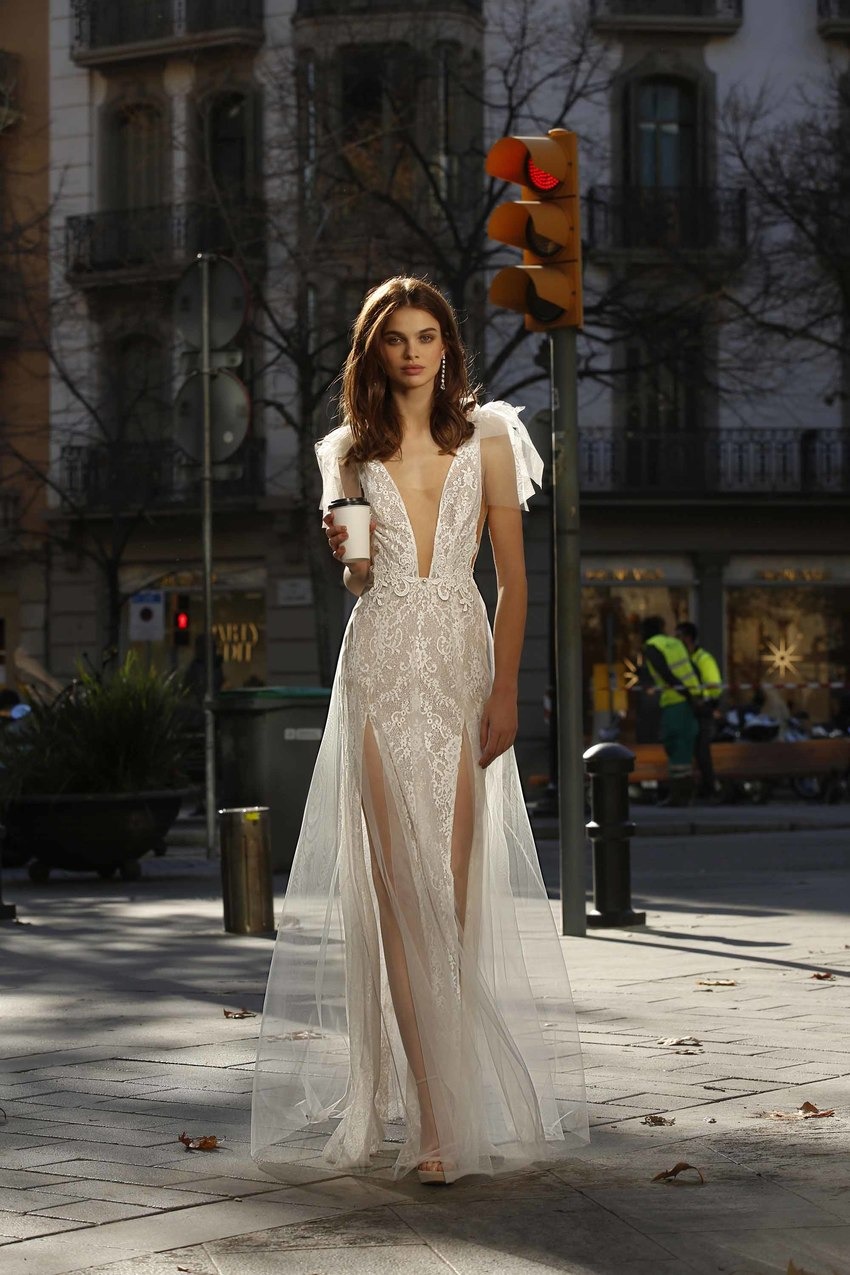 In summary, we urge you not to panic! Ateliers are doing everything they can to cater to every bride's situation, whether you have just started planning your wedding or whether you have had to reschedule your wedding date. This newly formed process may take more time and effort, but we promise it'll be worth it, and you will feel even more special walking down the aisle as you will know how much work has gone into creating the perfect dress!
Here at Perfect Venue, we are dedicated to supporting you through this stressful time, from dissuading you from cancelling your wedding and postponing it instead, to guiding you through the wedding planning process during the pandemic to even showing you how to support your vendors during this difficult time. If you have any concerns or questions about choosing or planning your dream wedding gown during this pandemic, don't hesitate to get in touch, as we are all in this together!