Lake Garda is a beauty in Northern Italy, an exceptional wonderland hidden between the magnificent cities Venice and Milan. A clear, blue lake surrounded by lofty, slender mountains, with austere villages and medieval castles to explore. Doesn't it sound like a paradise to spend the most magical time in?
The astonishing views can only make your magical wedding better. The calming water and soaring, inhabited mountains are perfect to have an on-trend, private wedding. The spectacular natural views of water and land are the best to forget the time in. Enjoy some private time with your partner on private islands, or enjoy the magnificent mountain views on some sky-reaching castles. Spend some time to stroll down the Italian villages to have a good look at the neat medieval houses. There are so many things to do in Lake Garda, now let's get into it!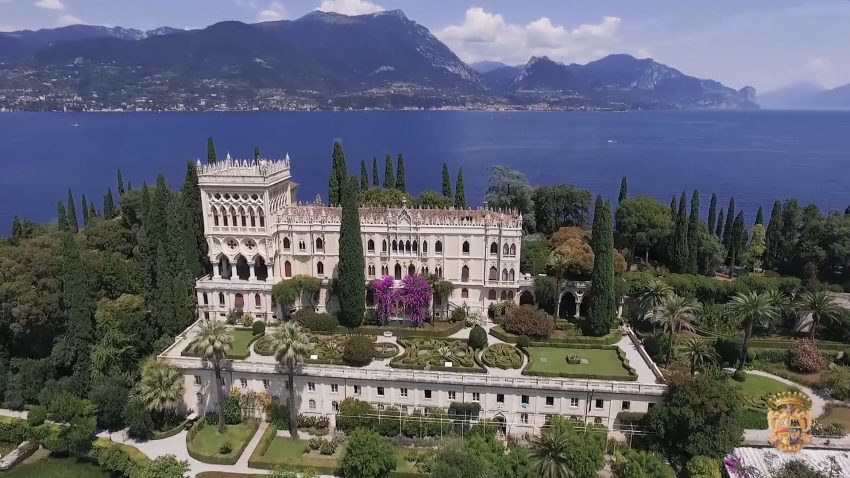 The biggest Private Island on Lake Garda: Isola del Garda
Have a refreshing speedboat ride across Lake Garda, and soon you will be reaching the largest Island on Lake Garda: Isola del Garda. Welcoming you will be the spacious Villa Borghese Cavazza. Once you entered this family-run gothic beauty, your Italian getaway starts. A popular choice among couples, Villa Borghese Cavazza is experienced in catering to wedding needs. Have a cute, elegant outdoor wedding at their polished garden, surrounded by pine trees and Mediterranean flowers. The pale, rocky mountains are ideal for a magnificent backdrop for your wedding photos, sublime your dreamy moment to the next level.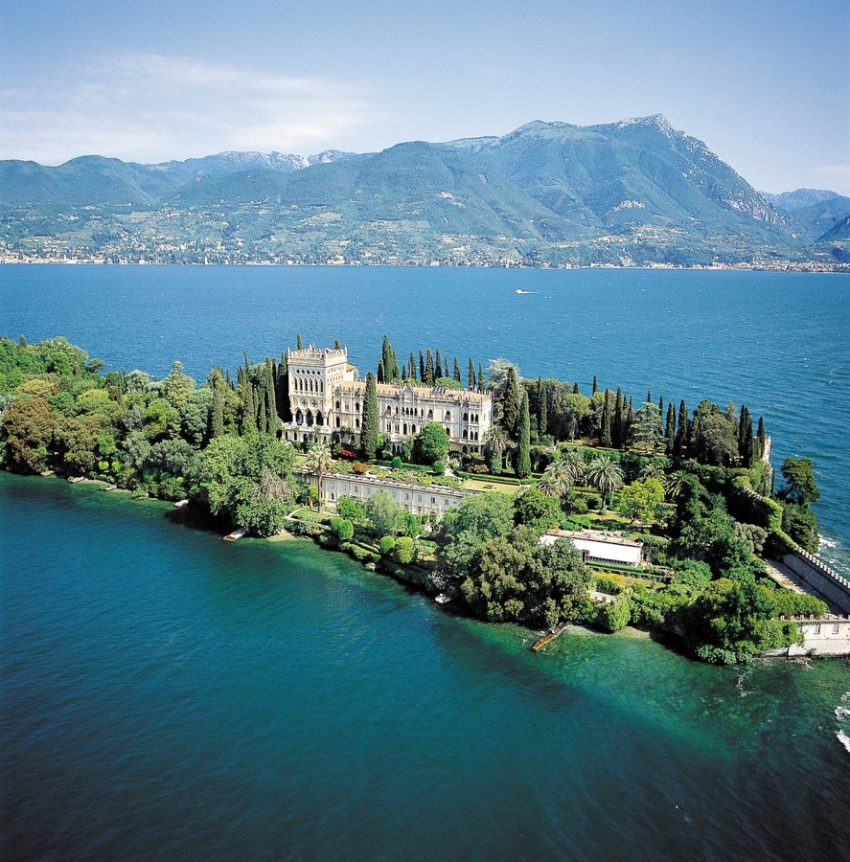 How can a wedding be dreamier than vowing in the vibrant, lively garden you say? How about having the life-changing moment in front of the calming lake? Or soak yourself in the view on the little wooden dock? The owner set up romantic wedding spots at the outskirts of Lake Garda dedicated to weddings, how considerate is that! Enjoy a little Italian breeze during summer and stun your guests with the view of this extraordinary island!
The Outstanding Gem in the Medieval Village: Malcesine Castle
Melcesine Castle is one of the few places authorized to hold a legal-bind civil wedding along Lake Gorza. It is a white-tiled castle by the lake built during 500 AD.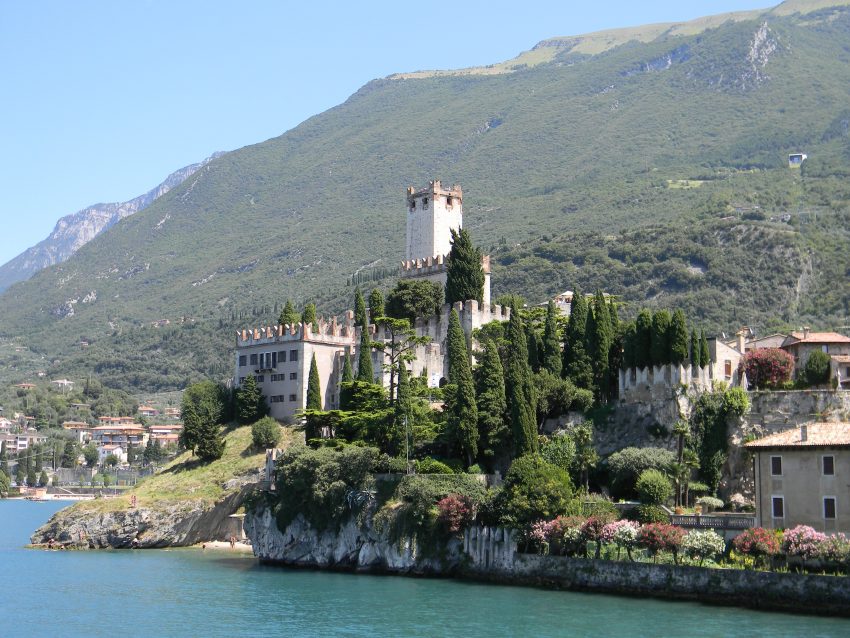 There are a few spots decorated for wedding ceremonies, with endless views of Lake Garda and nearby mountains on different sides. Work your way up to have a comprehensive look at the medieval village and the beauty of nature.
And don't forget to have your amazing photos taken on the wooden dock after the ceremony!
A Beauty by the Harbour: Torri del Benaco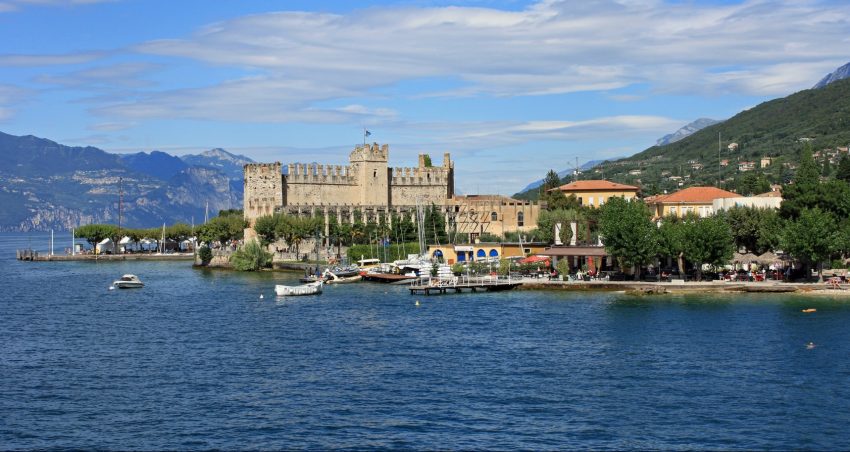 Torri del Benaco is located 38 km away from Verona, surrounded by small Italian villages such as Albisano, Pai Crero, and Ca' Tronconi. The harbour nearby gives a modern twist for the medieval structure and it's absolutely breath-taking. The 360 view on the patio of Torri del Benaco is out of the planet. Hold your wedding ceremony on the open terrace to not only enjoy the gorgeous view of Lake Garda and mountains, but also the astonishing view of an Italian sunset. The light coastal breeze is also mood-setting as you have a romantic, refreshing roam along the lemon yards and olive groves.
Not a fan of outdoor weddings? Have an intimate ceremony inside of the castle, which can take in up to 40 guests.
Lake Gorza really is a rare gem for romantic elopement weddings. Contact us at info@perfectvenue.eu and learn more about getting married in Europe!