It is clear that the fashionable places to celebrate weddings are in Portugal, but if there is one that stands out above all Portuguese weddings, that is a wedding in Porto.
And it is that this city is full of crestfallen beauty to marry in, as narrow and steep alleys full of stone and a lot of charm, cats and dogs in every corner, handmade tiles … So yes, Porto is one of the best cities for marriage.
And in this article, we reveal all the secrets so you know why! Is it because of its climate, its accessibility, its gastronomy, its cost, its environment … or everything at the same time? Read on to find out!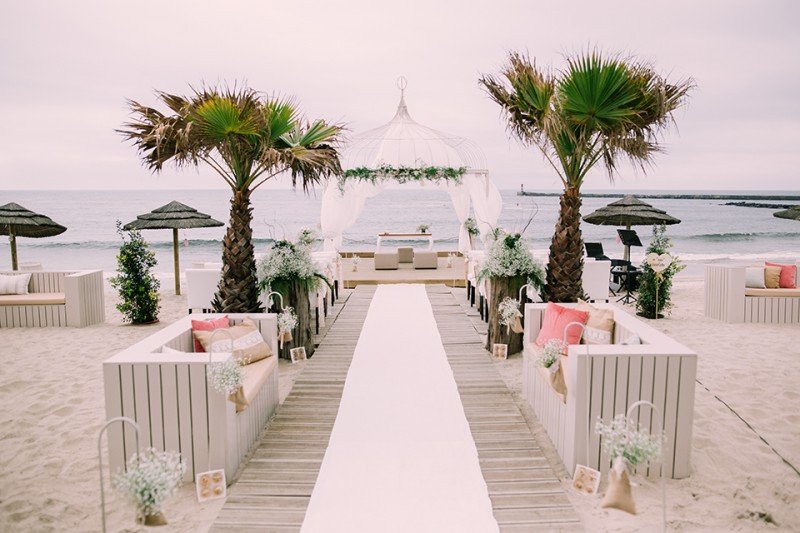 A climate to never forget
Especially in the months of April to October, where the sky is clear and sunny and the temperature is warm, so these will be the best months to get married! Yes, the summer months included, because it has the highest average number of hours of sunshine per year in all of Europe and the degrees do not rise beyond 30ºC.
We do not advise you to do it in winter, because although being close to the sea the temperatures are not very low, it does rain a lot and there is a lot of wind, so… don't risk it!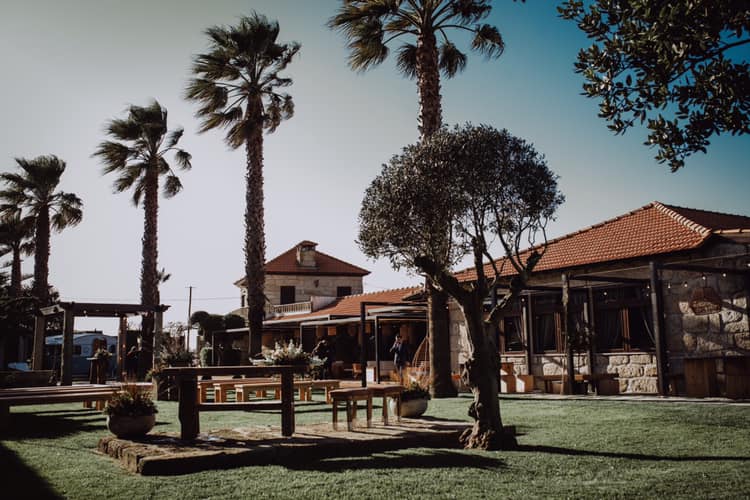 A most accessible city
Do you know that traveling to Porto is very simple almost from any point in Europe? As you read, because there are regular direct flights from countries such as the United Kingdom, France, Germany, Spain, Italy.
And if you come from another part of the world … nothing to worry about! Because if you are from Canada, the United States, New Zealand or Australia, you also have direct flights to the capital, Lisbon. And then as easy as getting to Porto! That you can do it by plane, car, train, bus …
And once inside Porto, there are also a variety of options for getting around. In the city itself there is an extensive network of metro and bus stops that can take you to any part of the city. How easy Porto makes it to marry!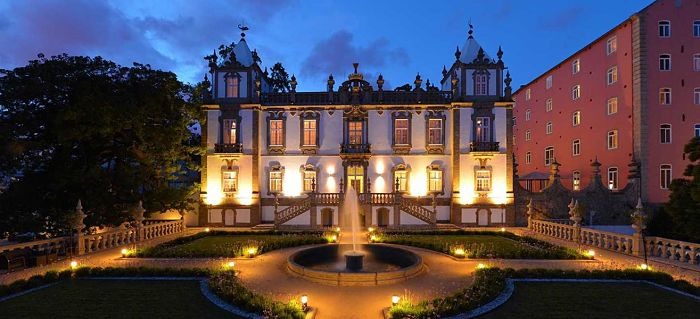 The intoxicating atmosphere of Porto
And is that celebrating a wedding in this city is synonymous with breathing the warmest, welcoming, and charming environment, with its avant-garde and selected streets that appeal to all audiences.
Porto is the industrial center of Portugal, making it one of the richest cities in the country for centuries, full of history and culture.
Known for its famous bridges and its rich wine, no one leaves this city without strolling through Ribeira when the sun goes down, getting lost in the Bolhao Market, passing one of the most beautiful bookstores in the world, (Lello and Irmão), stroll through the Palacio de la Bolsa, climb the Torre de los Clérigos or watch the sunset from the bridge Luis I.
But without a doubt, at Perfect Venue, we are left with the Douro River Valley, perfect for celebrating your wedding as it offers green and lush vineyards that extend as far as the eye can see and a large number of wedding spaces that will leave you breathless. . Luxury and Portuguese charm at the same time!
Few are those who pass through this place and do not fall in love with the city and its people, who are also friendly, helpful, and attentive to everyone who steps on it. So, who would not want to make their marriage official?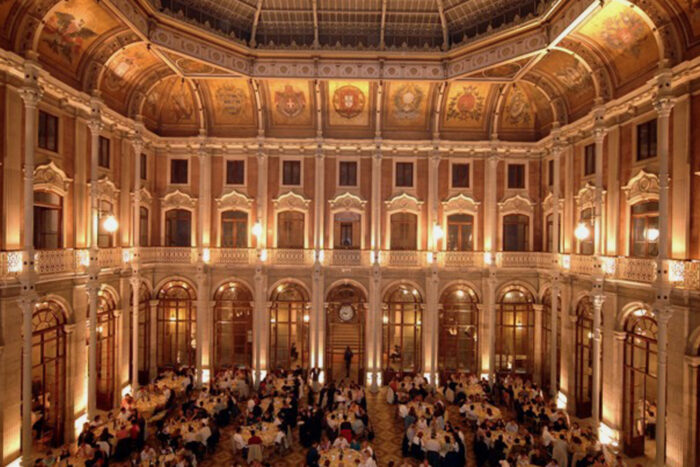 You will return to Porto, and gastronomy will be largely to blame
And you will know what we are talking about when you and your guests taste the Bacalhau à Gomes de Sá, a casserole that contains cod, hard-boiled eggs, black olives, potatoes and onions, all cooked in olive oil; the Francesinhas, a kind of sandwich made with sliced ​​bread toast filled with sausages, ham or beef or pork fillet, and all covered in cheese !; or the green broth, made up of onion, kale, chorizo, potatoes, and olive oil.
Not to mention its famous seafood, such as octopus, squid, shrimp, lobster, and mussels, which are used in a lot of dishes.
But … have you heard of Porto's desserts? After trying them, you won't be able to stop thinking about them, like the bolo de chocolate (typical chocolate cake); the sticky camel, similar to dulce de leche; and the bolo de bolachas, a chocolate biscuit tart.
But, without a doubt, the cream cake is the national sweet, it is made with puff pastry filled with custard. Mmmmm… we are looking forward to sitting at the table!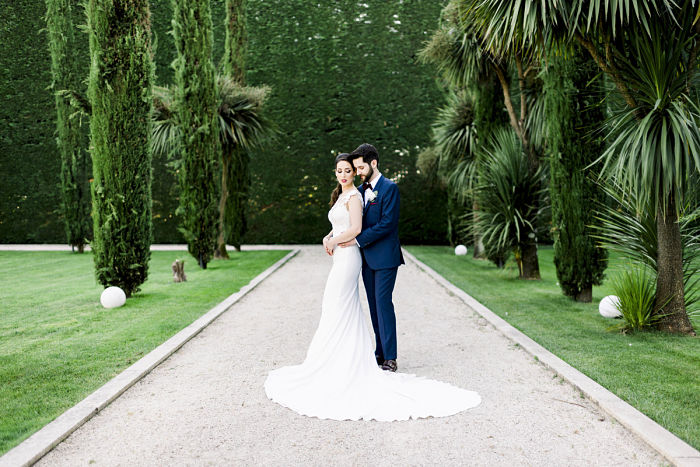 What is the cost of hosting a wedding in Porto?
Do not panic! Because having a wedding in Porto has a super economic cost, and it is because of its cheap flights or cheap accommodation, it is a very profitable country to celebrate a wedding.
An inexpensive wedding is not at odds with luxury, class, and distinction. But yes! We recommend hiring a wedding planner specializing in destination weddings so that you do not leave any ends to tie.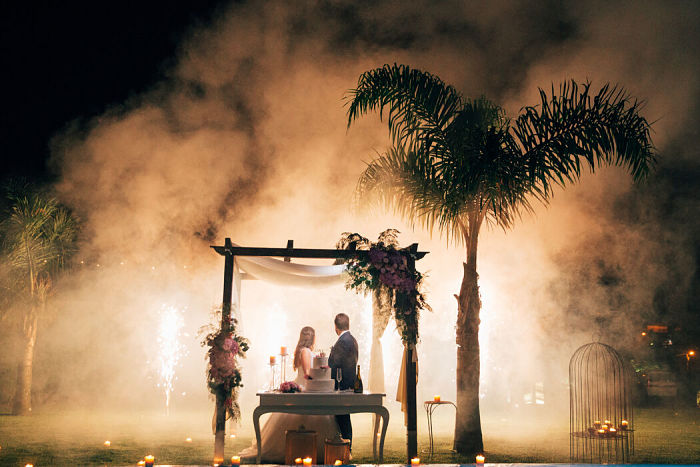 What are the requirements to get married in the country?
In this article we tell you everything you need to have all your documents and paperwork in order to get married in Portugal, but we are already ahead of you … there is nothing to worry about! Because the requirements are the sea of simple.
Now you are ready to give your guests the famous Cohiba cigars and toast with bottles of typical Port wine production.
At Perfect Venue we proclaim ourselves lovers of weddings in Portugal, both in Sintra, in the Algarve, or in Lisbon, but we must admit that Porto is currently one of the main podiums in our favorite cities in Portugal.
Now you only have to contact us so that we can start to organize the wedding of your dreams. And that … long live the couple!