There are so many types of weddings to choose from: large scale weddings, elopements, medium-size weddings and now micro weddings!
Micro weddings have become more and more common over the years, however due to the current pandemic, micro weddings are becoming even more popular enabling couples to get married surrounded by their closest family and friends, keeping to a budget or spending more on those who matter the most to them! 
Micro weddings: The little details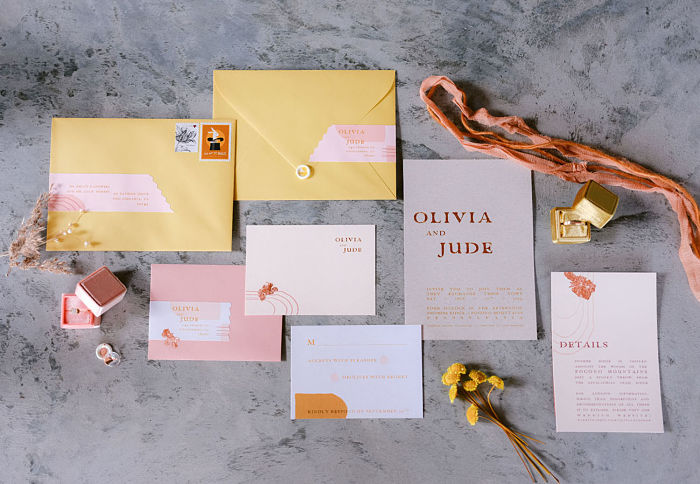 If you're having a micro wedding, why not focus on the smallest of details to give that extra unique touch to your wedding? You can opt for original invitations or gifts to make your guests feel even more special!
We are sure you will love these unique items available from Rabbit Rabbit Crew!
Micro weddings: the backdrop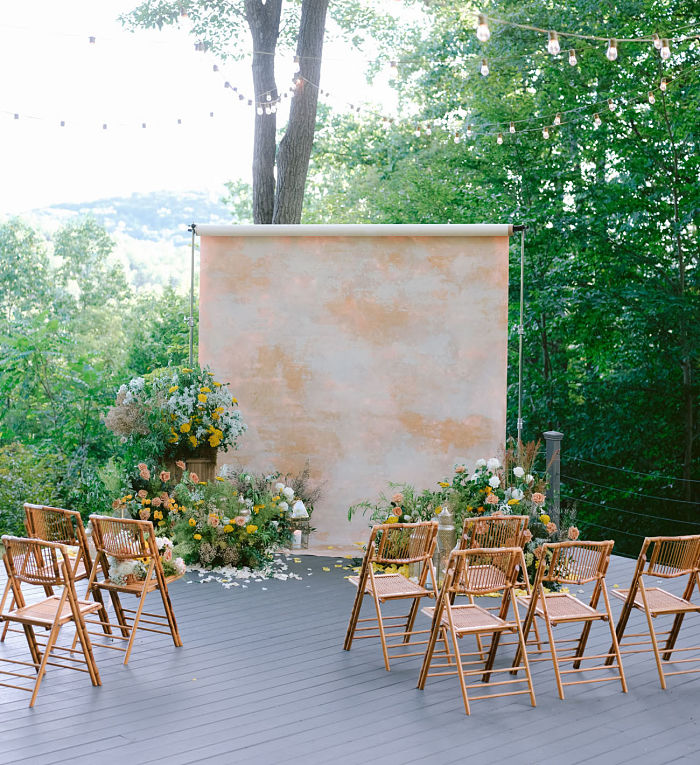 If you are a more modern couple or you are looking to avoid traditional wedding decorations you can do something unique by choosing a special backdrop! A backdrop can match your wedding colours and be placed beside other decorations such as flowers!
This specific backdrop is by Belovely Design!
Micro weddings: unique dresses
If you are sizing down your wedding either due to COVID-19 restrictions, or because you would simply prefer a more intimate micro wedding, why not splash out on a unique dress like no other?
This unique Nala gown is from CHOSEN by One Day!
Micro weddings: unique suits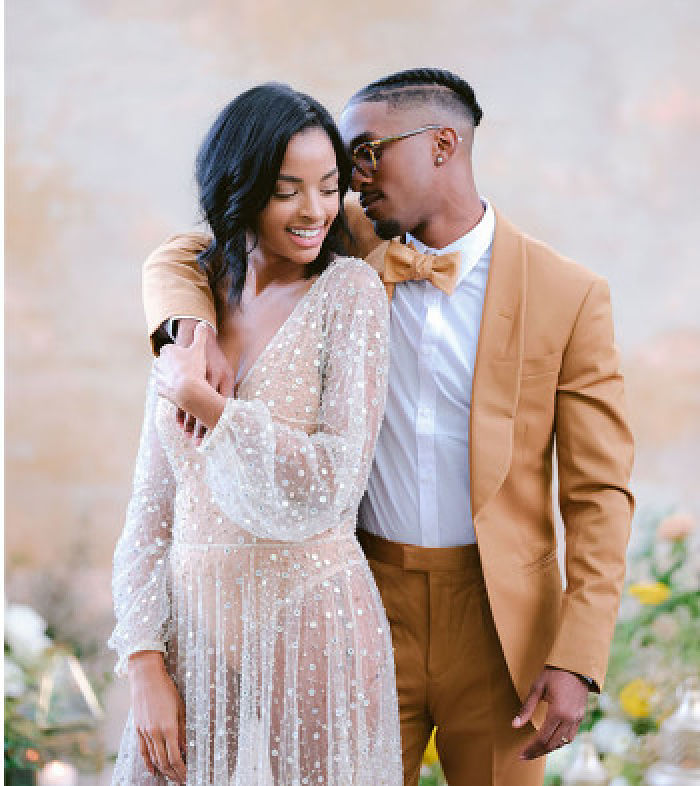 With a micro wedding, the choice is yours! You don't have to stick to wedding traditions and you can opt instead for a suit that matches the wedding colour theme or your own personality!
This groom's suit is from The Black Tux.
Micro weddings: unique makeup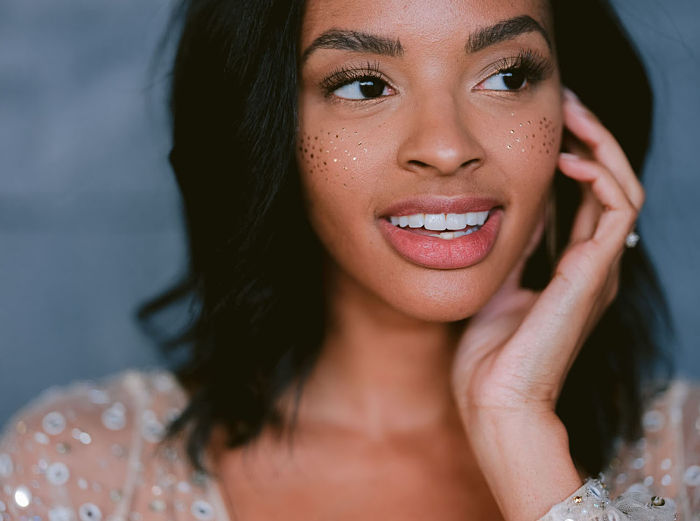 If you are looking for something original for your micro wedding, why not opt for unique makeup like this bride's makeup by Aleksandra Ambrozy.
Micro weddings: pay special attention to detail when decorating!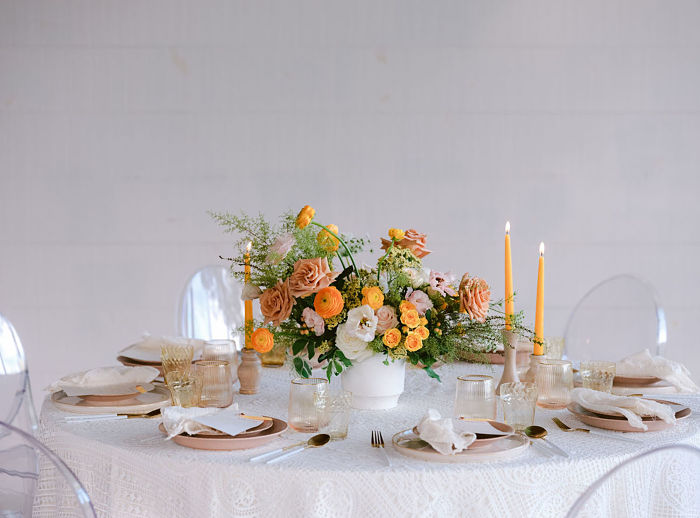 Micro weddings are more intimate, so we recommended that you pay special attention to the decoration to make it even more so!
There are so many options and styles to choose from! Choose the one that best matches your theme, personality or location!
Micro weddings: the wedding cake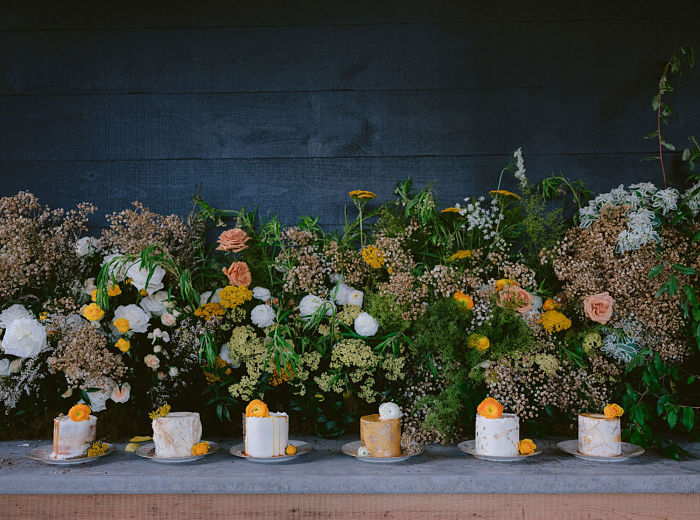 With a smaller wedding would you prefer to have a large cake or multiple smaller cakes with different flavours to choose from? It's completely up to you!
These unique cakes are from Love Bites By Erik.  
Micro weddings: a more intimate wedding?
Being smaller than the average weddings, micro weddings often give off a more intimate atmosphere, given that only the closest friends and family are present.
We hope that this article has been useful and that it has inspired you to plan your micro wedding!
At Perfect Venue we can help you plan the micro wedding of your dreams! Just contact us and we'll be happy to help you! Take a look at our blog for more ideas!
Wedding team
photography: Alison Conklin // venue name: Promise Ridge, Stroudsburg, Pennsylvania, USA // event design: confetti & co. // planning: confetti & co. // florals: Belovely Design // wedding dress: Chosen by One Day // wedding dress boutique: Lovely Bride Denver // bride's shoes: Lulu's // bride's ring: Bario Neal // hair stylist: Aleksandra Ambrozy // makeup artist: Aleksandra Ambrozy // groom attire: The Black Tux // groom's shoes: ASOS // groom's ring: Bario Neal // videography: Card Box Films // paper goods: Rabbit Rabbit Crew // catering: Chef Kara's Kitchen // cake: Love Bites By Erik // furniture rentals: Allaire Rentals // linen rentals: NuAge Designs // officiant: Alisa Tongg // models: Ashley Brielle and Micquel