This article will whet your appetite, because in it we will tell you about all of the types of receptions that exist so that you can choose the one that best suits your wedding day.
Wedding dress, flower decoration, dream venue, shoes, almost everything is ready! But, what about the reception? We can't leave such an important moment that everyone is looking forward to until the last minute!
Whatever good moment in life we celebrate by eating, it's one of life's greatest pleasures! So, in order for you to spoil and surprise your guests, you first have to see all of the different types of receptions that you can choose from for your wedding.
Let's start, and don't miss any details!
First, how do I know what the best type of reception is for my wedding?
Before opting for our ideal reception, we first have to establish our budget, know the number of guests that will attend the wedding, the style that we want the banquet to have and we need to think about the type of food that we want to serve, as well as the time of the reception and the date of the event.
With this in mind, we can now choose the type of reception that best suits us! 
The classic reception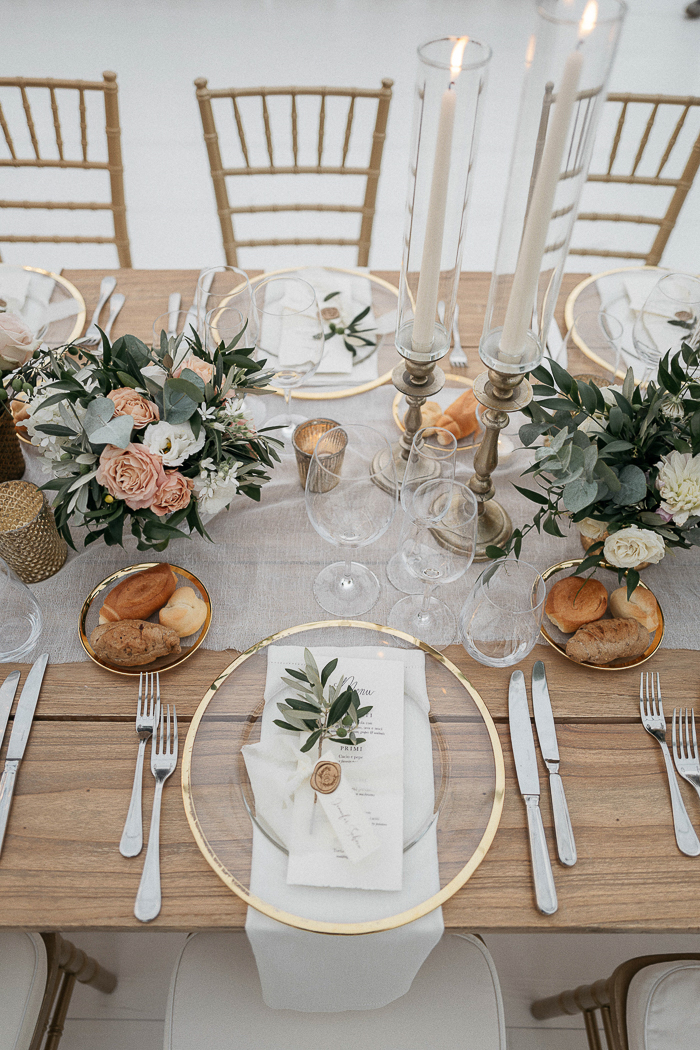 The one that is centuries old and that has also been in style for centuries. A reception in which the dishes gradually arrive at the tables of the guests.
The guests are attended by waiters at all times, a very comfortable and elegant option for them since at all times they will be sitting in the same place, tasting different dishes at different times.
Generally, there are usually up to five different courses: first the starters are served, followed by the first course (which is usually a light dish such as a salad, soup, creams…) then the second course (which consists of more plentiful food such as rice, pasta, meat or fish) and finally the dessert.
It is also common that between dishes some kind of sorbet is served to prepare the palate to taste the next course.
Gourmet or cocktail type reception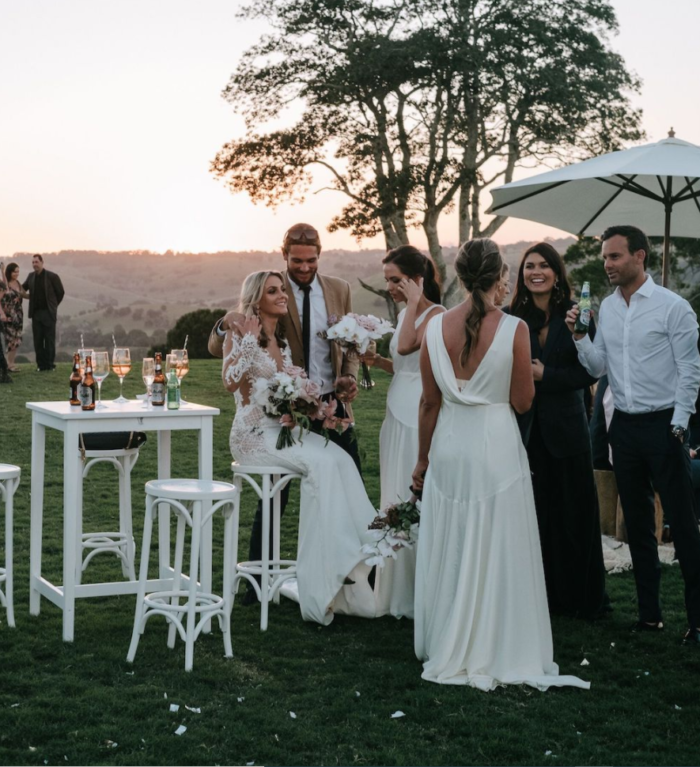 If you are a modern and chic couple, this reception is for you! An option with a lot of style, quite unusual and extremely unique in which your guests will taste the most gourmet creations, of different flavours, textures, scents and colours.
In this type of reception, the waiters walk among the guests during the reception with an endless number of dishes that will surprise all of your guests. 
However, you have to bear in mind that these types of dishes are usually minimalist, so you have to think about having enough variety so that no one is left hungry.
This type of reception looks good both during the day and at night. 
A themed reception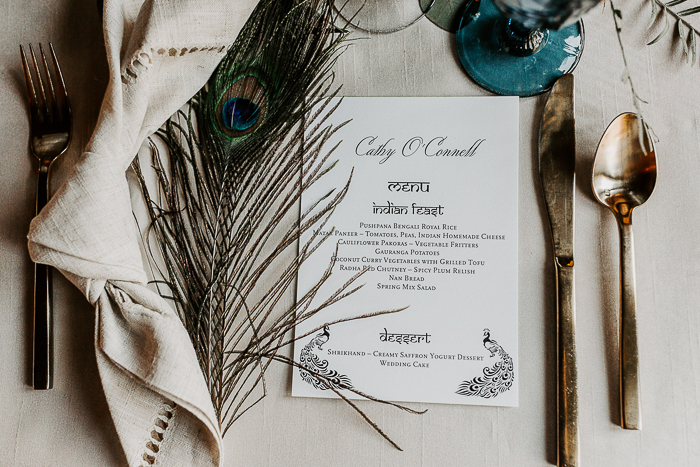 The most unique and fun couples will love this type of reception, since it consists of drawing inspiration for it from a specific theme, such as the city where they met, the place they will travel to for their honeymoon, their football team or their favourite sport, favourite TV series or game, etc.
There are plenty of options to present a very original and special themed reception! You just have to unleash your imagination and be inspired by what you like the most!
Buffet service reception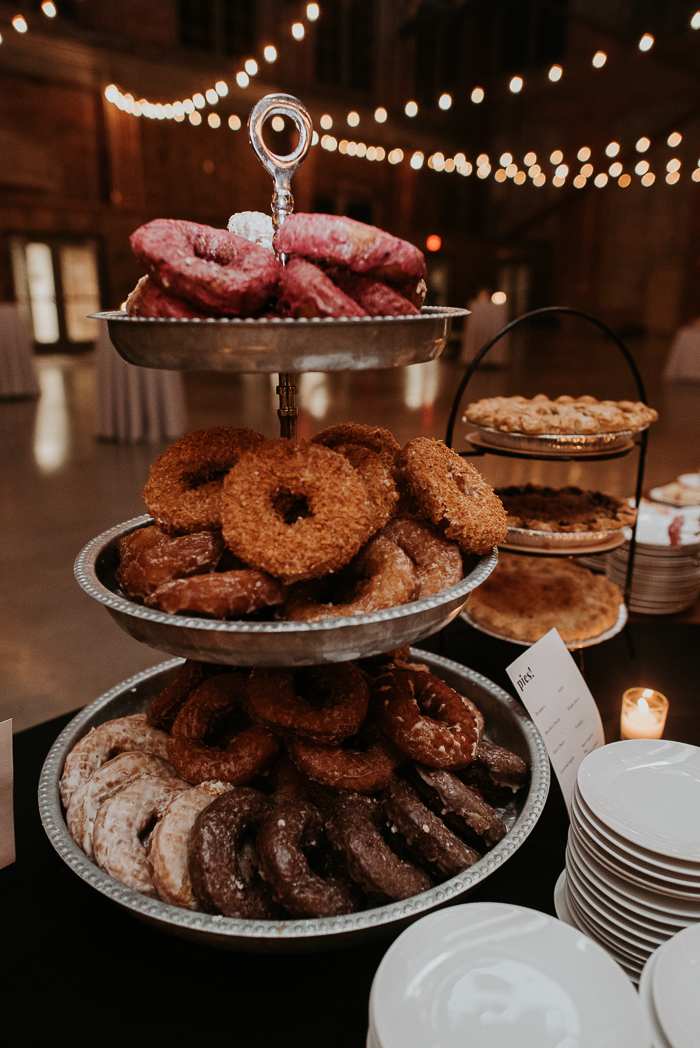 This type of reception is somewhat more informal than the classic reception, since in this case the waiters do not go to the guests' tables to serve the dishes, but rather the guests serve themselves what they want.
The dishes are found on different bars or tables, or even in food trucks, forming a most intimate and fun setting perfect for outdoor weddings.
And don't worry! Because, although the waiters do not serve the dishes to your guests, they will be taken care of at all times, attending to their special needs, serving drinks and collecting the leftovers.
Alternative receptions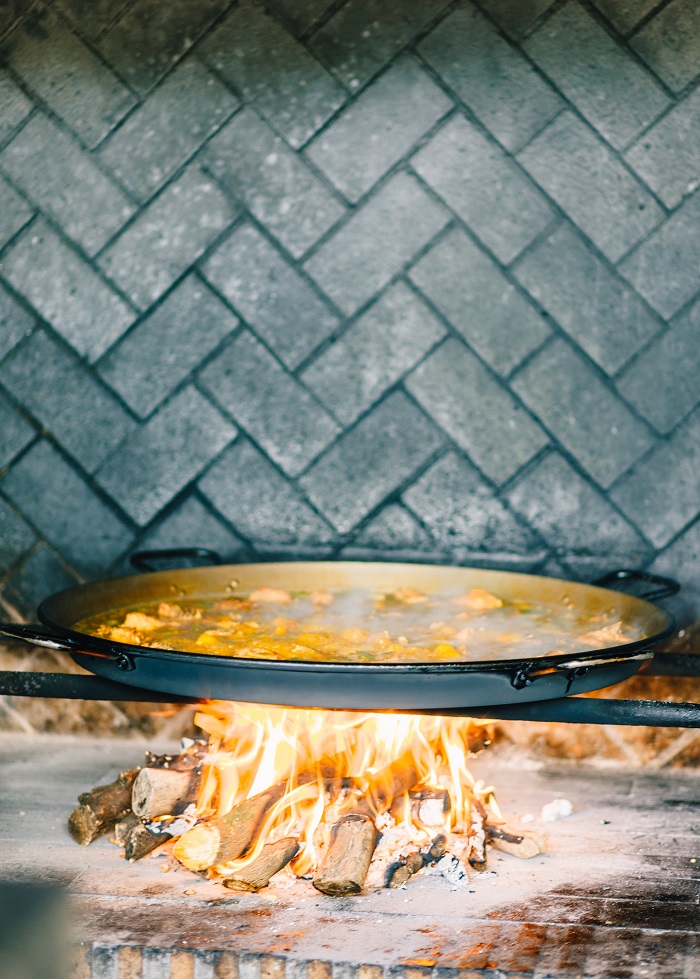 Who says that receptions have to be serious and formal? On your wedding day you can choose what you want the most, because there are no rules!
You can simply gather your guests to make a great paella, a barbecue by an incredible pool with a garden, a seafood platter on the beach…for this type of reception you can serve whatever you want!
A perfect option for the most intimate and informal celebrations and for the bride and grooms who do not want to allocate a large part of the budget to this part of the wedding.
Food corners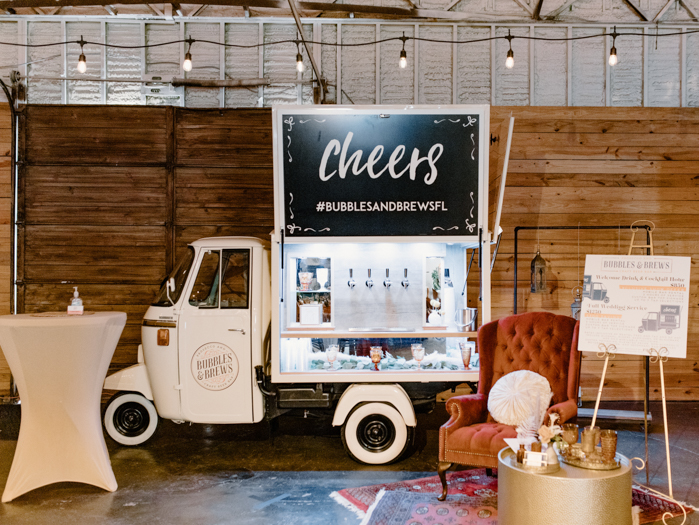 These small food corners are a combination of the buffet, gourmet and even themed receptions.
In this case, tables are placed in the chosen space with different creations of dishes so that the guests can come to eat what they prefer, and in many cases, these corners are usually set on a specific theme.
One variety is that in these corners there may be chefs preparing the dishes for guests almost instantly, as "show cooking".
And don't worry! Because of course you will have waiters who will supervise and take care of any need that may arise.
To be even more innovative with your reception, you can combine various styles, starting with a welcome cocktail, continuing with the main dishes served in the traditional way and end with the desserts displayed on tables in the corners of the venue. Anything works!
Have you already thought about what type of reception you want to be at your wedding? Let us know your instructions at Perfect Venue so we can start the menu test!