From ancient castle ruins to avant-garde wedding attire… this wedding couldn't have been more unique! The bride and groom chose a terra cotta colour theme which strongly enhanced the aesthetics of this wedding along with the use of contemporary styles against a backdrop of the old castle walls.
Working with Aujourd'hui C'est and Un Jour Parfait for the event design and planning, the couple hoped to bring out the beauty of the castle by having their wedding ceremony take place during an incredible sunset.
Take a look at the photos below and read more about this intriguing wedding!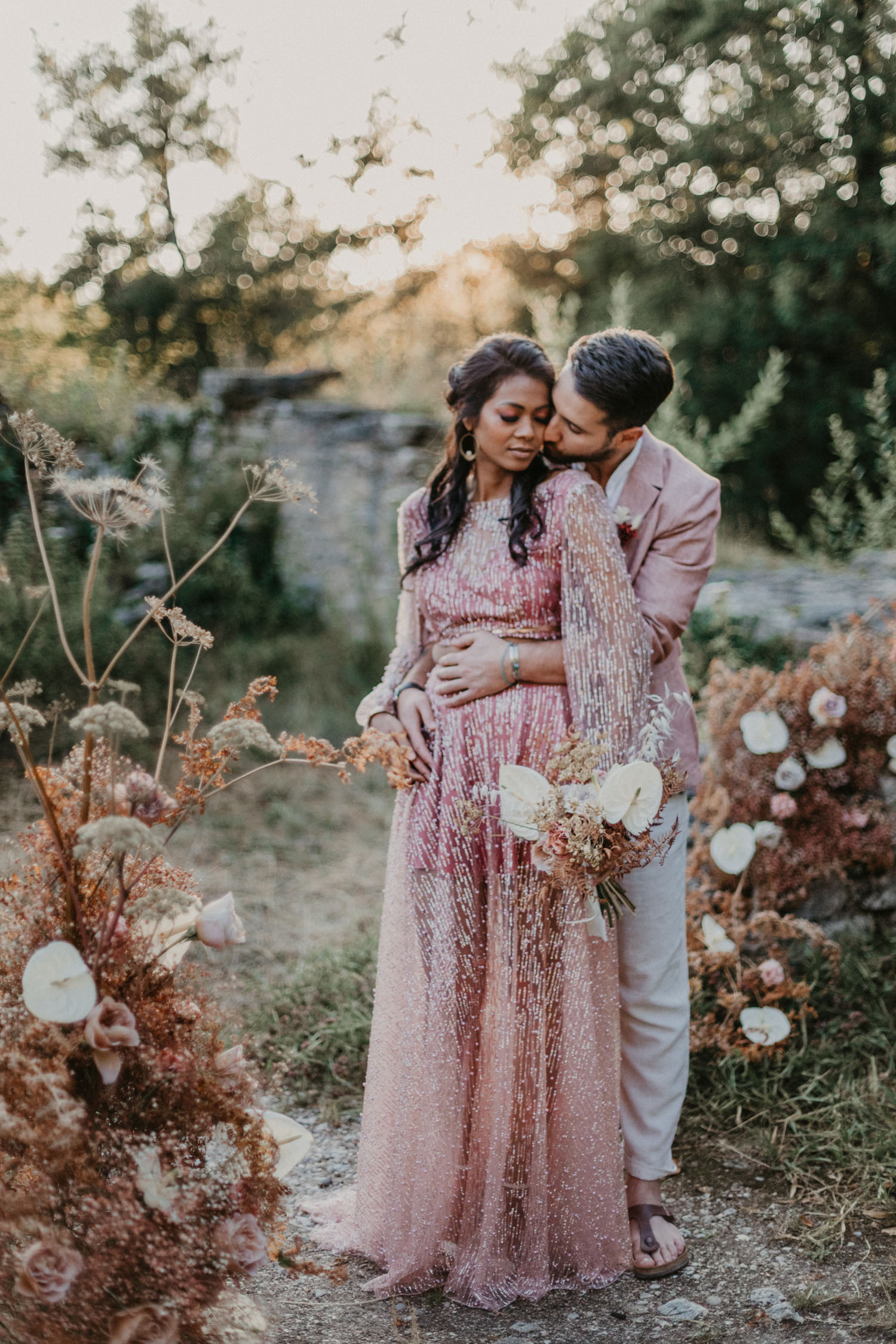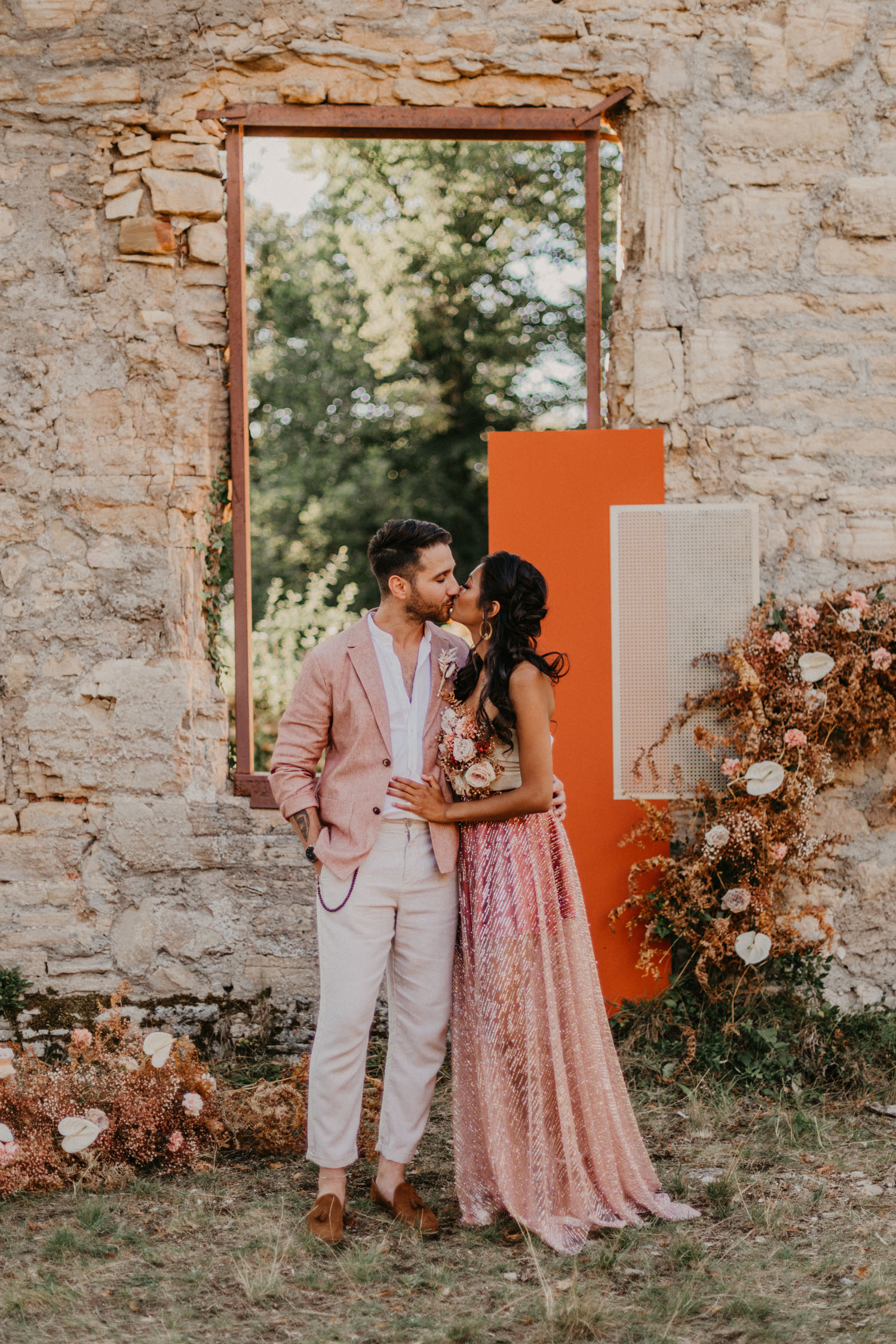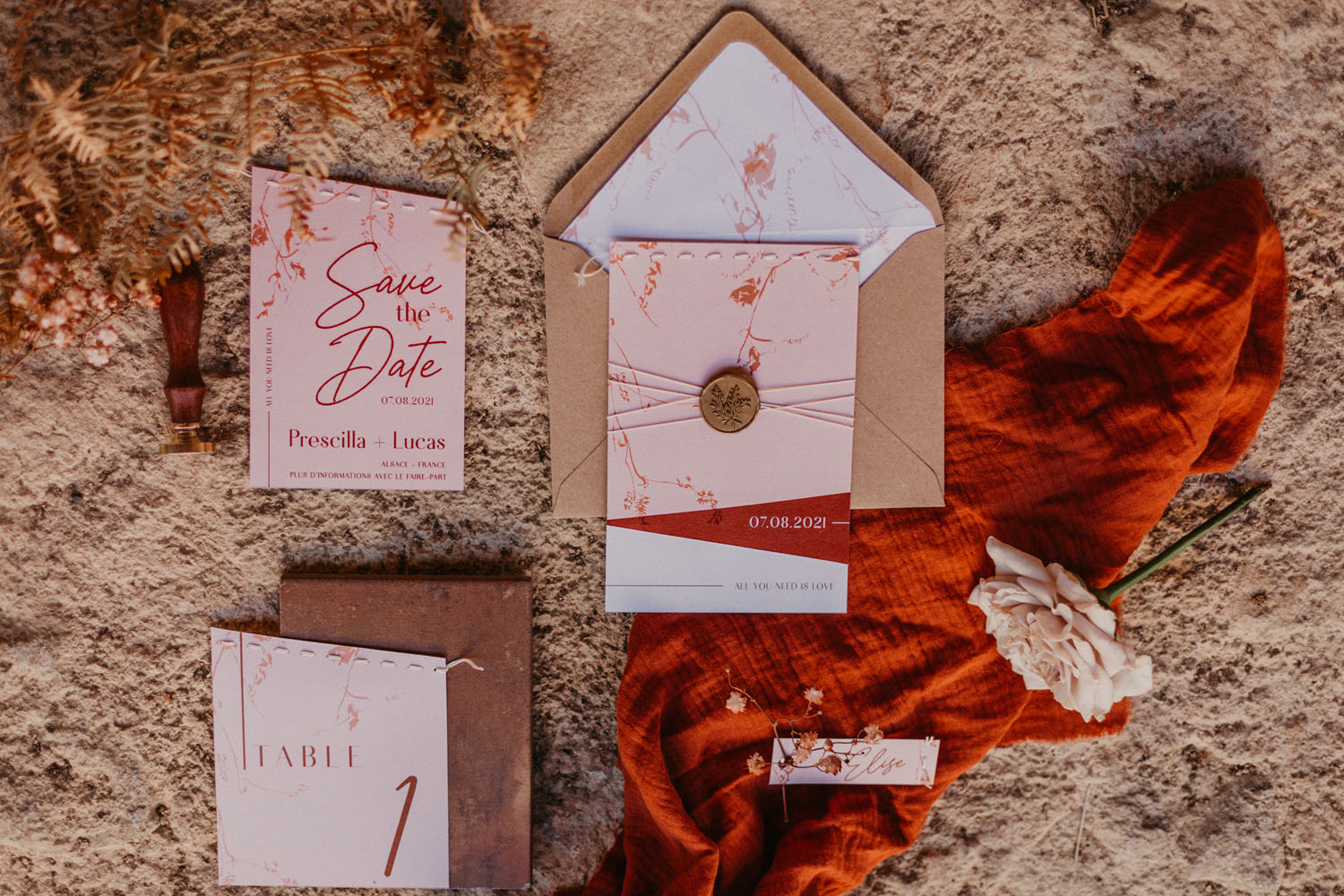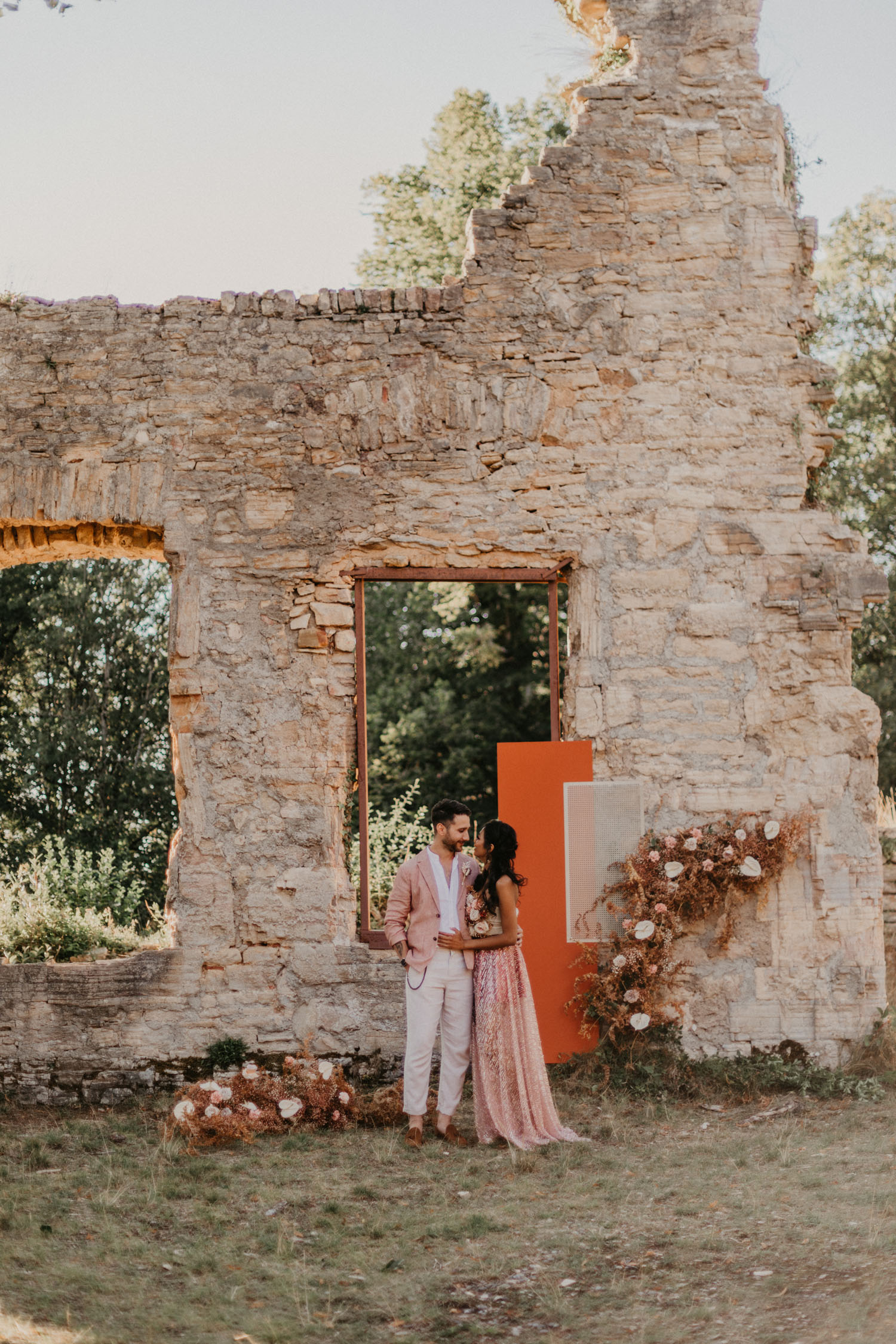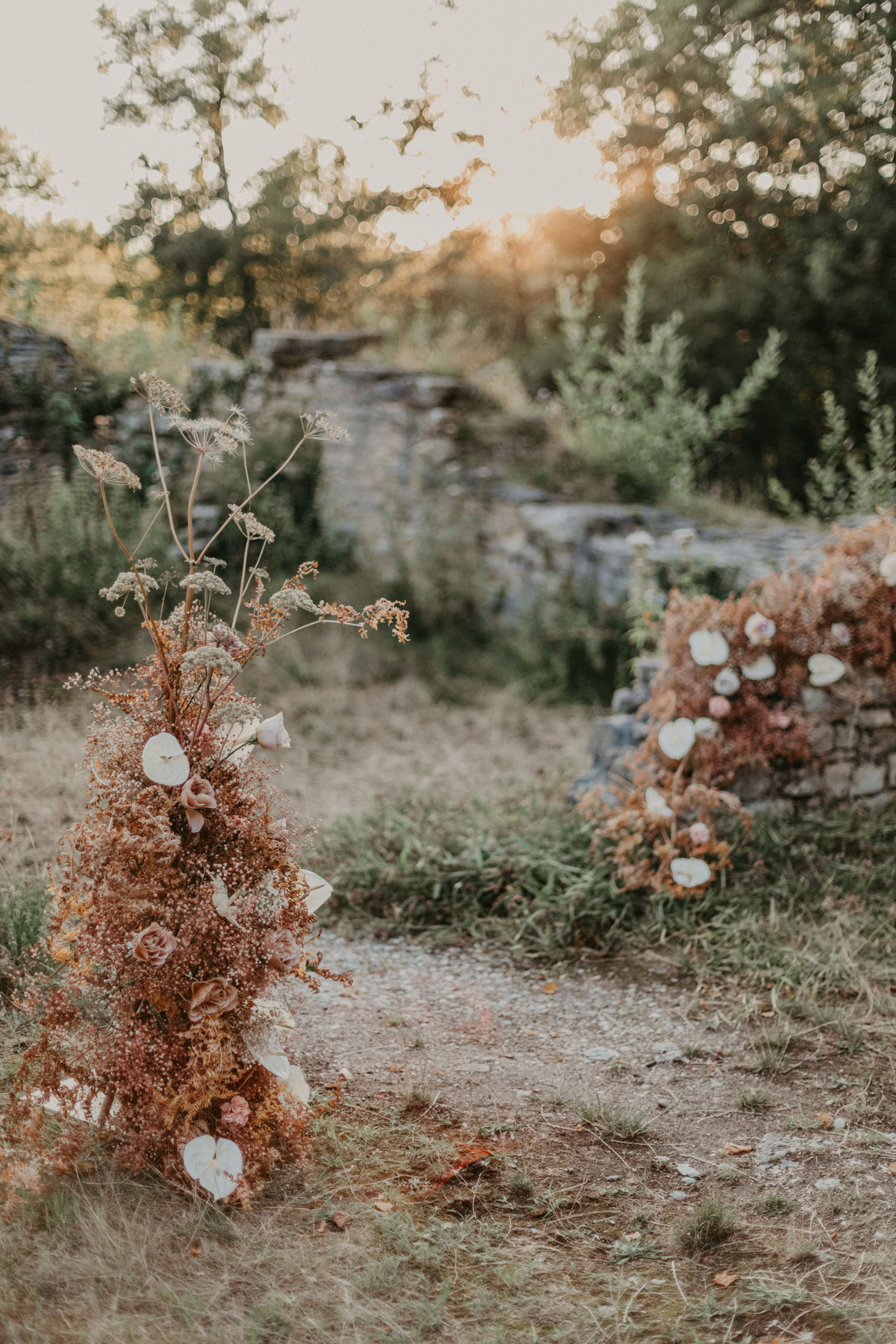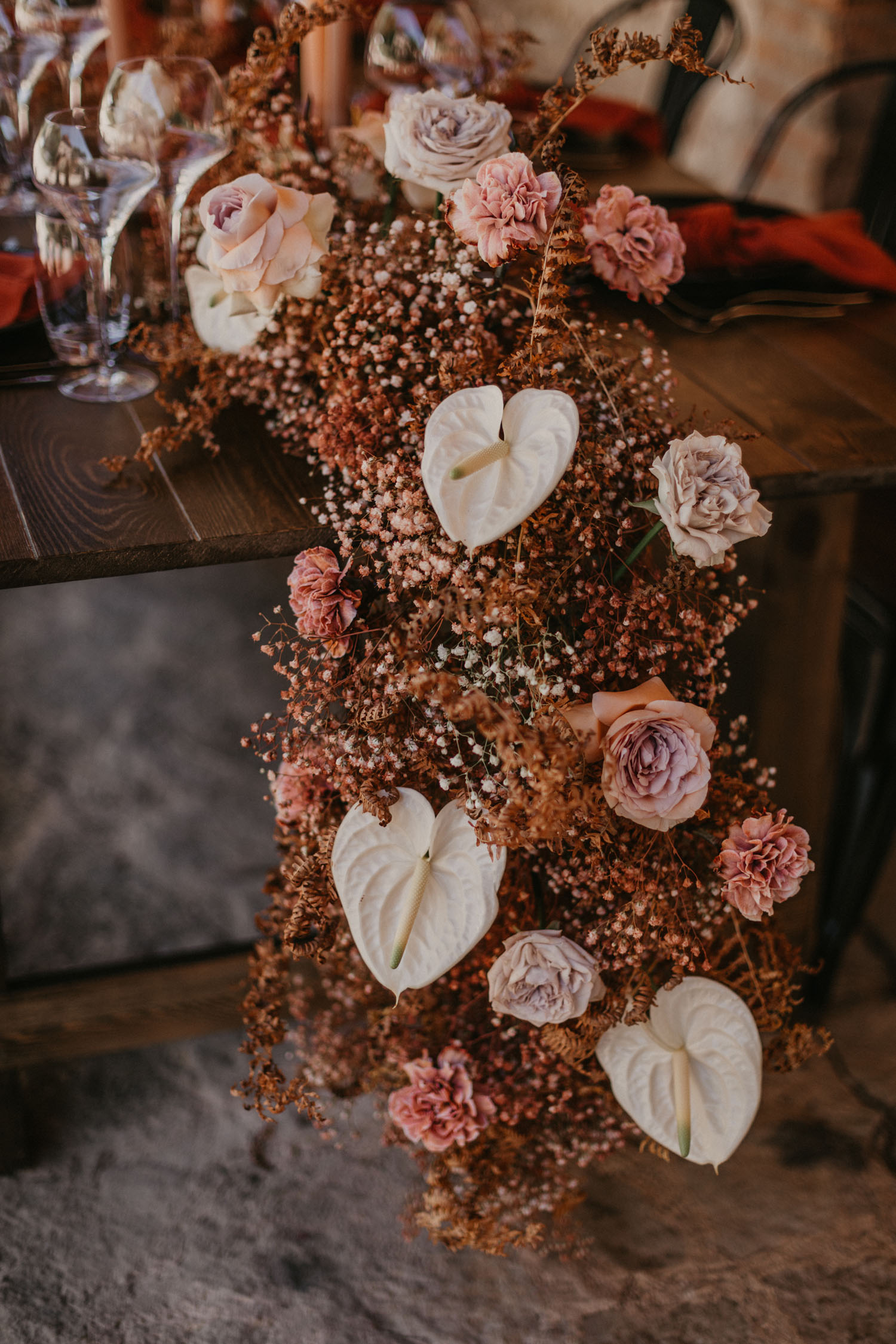 Sun-kissed Ceremony
The ceremony was chilled out, with flowers surrounding the couple and floral vines running up the castle walls.
The reflection of the golden sun on the couple and their guests created a phenomenal lighting, which produced beautiful sun-kissed pictures.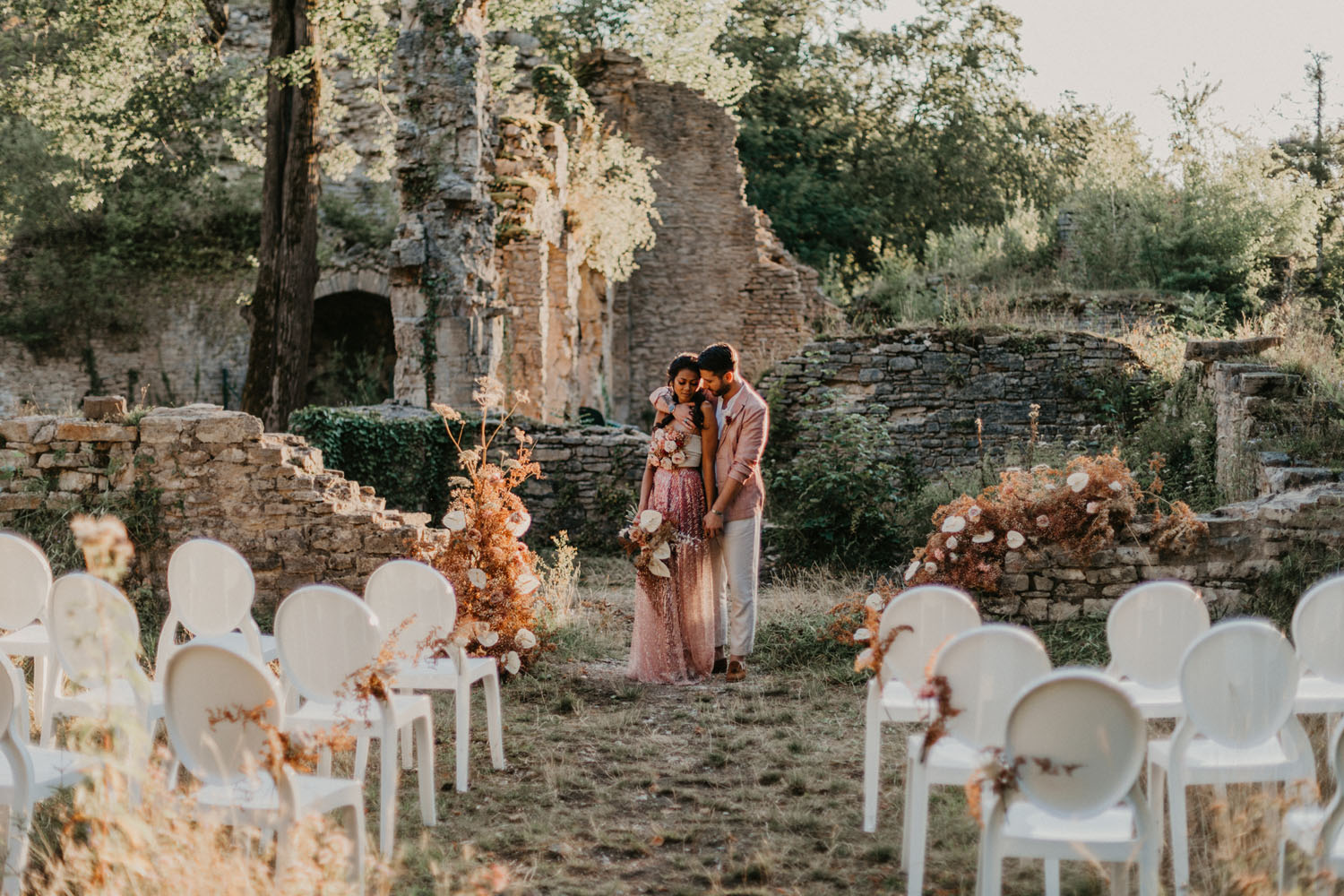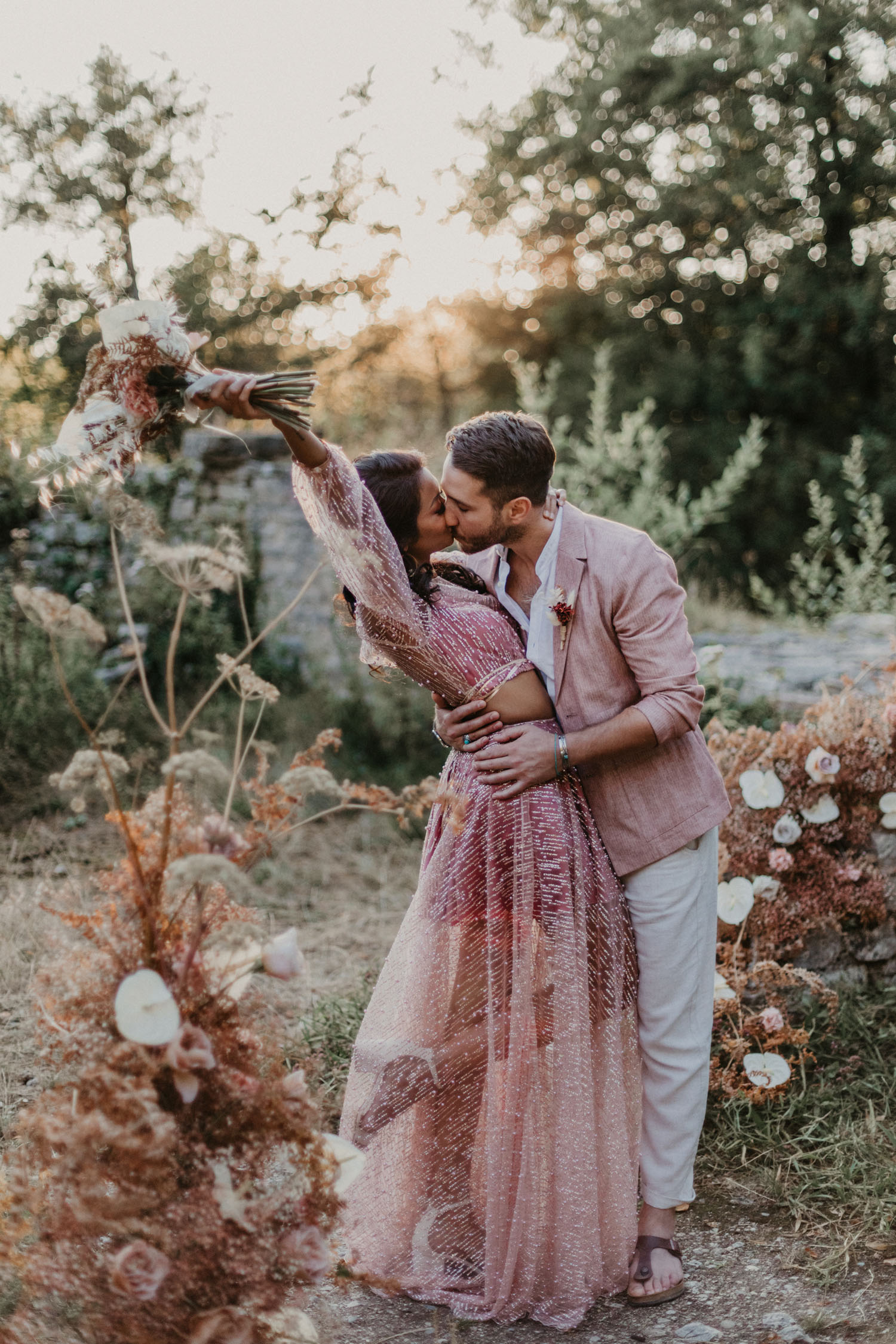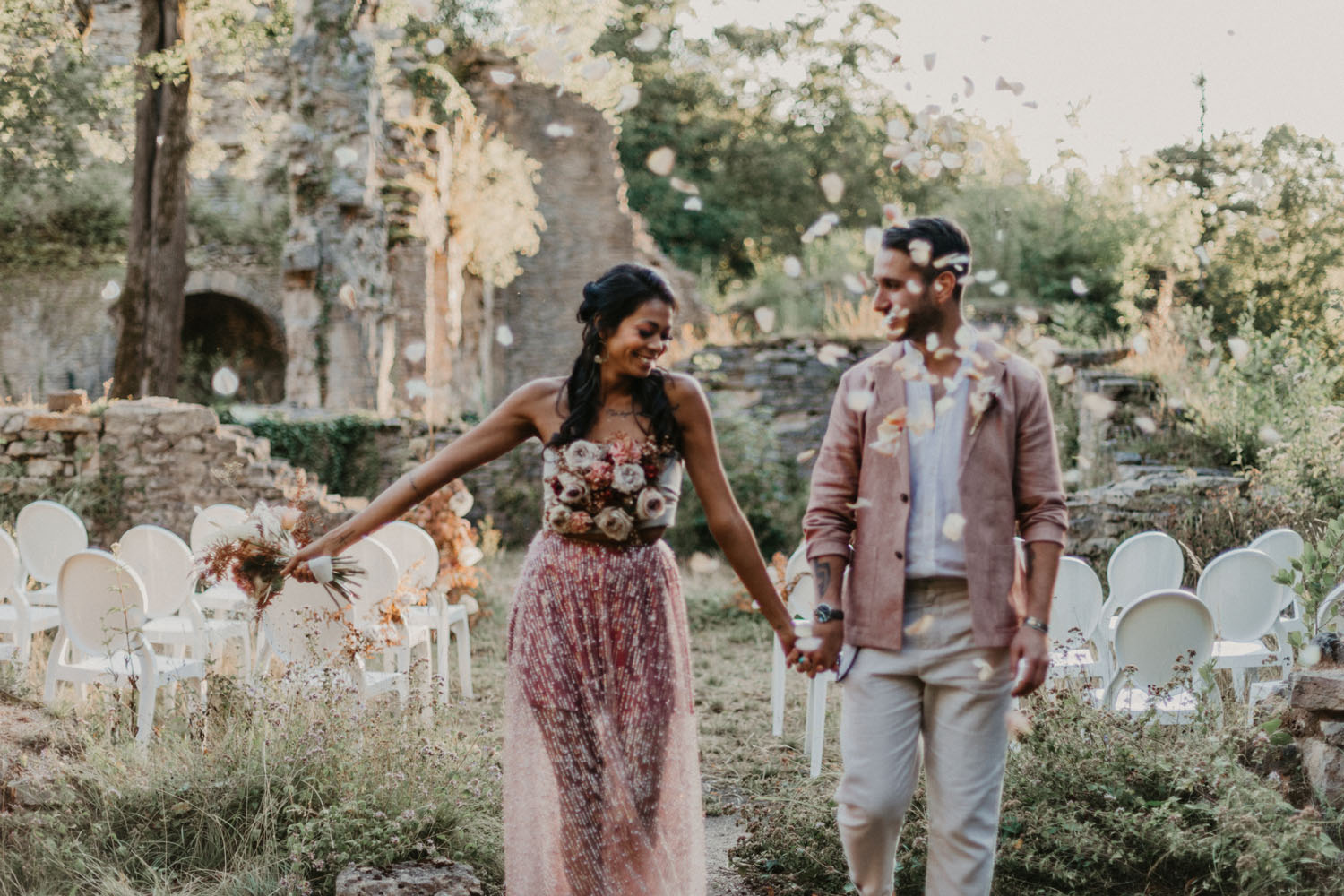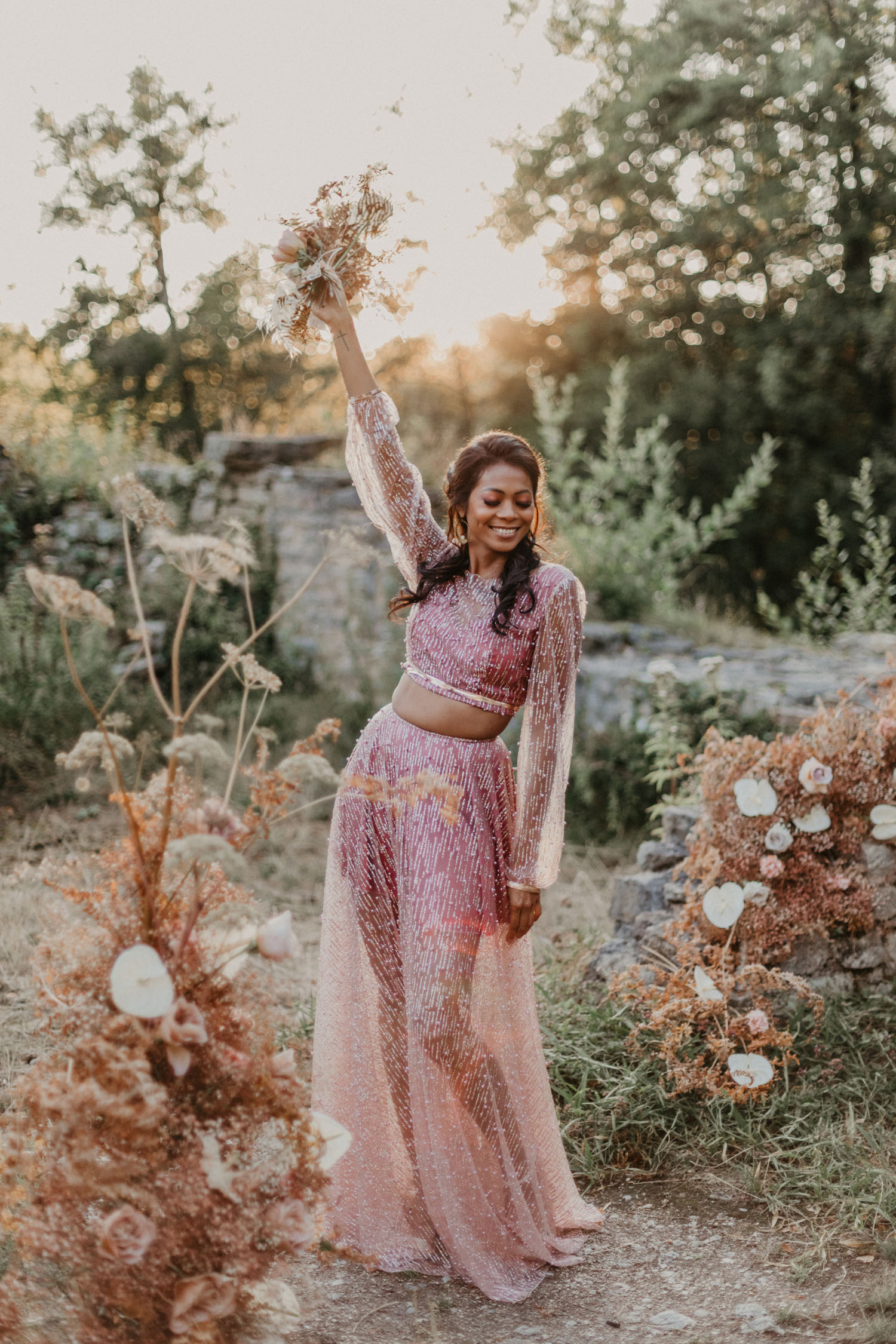 Unique Wedding Attire
The bride opted for a sparkly pink dress decorated with pink and white roses designed by Lily Bohème, which matched the ceremony decorations. The two-piece bridal gown was from Débo Collection and certainly blew the guests away as it differed from a regular white gown.
The groom's attire complemented the bride's look as he wore a matching coloured ASOS blazer which complemented his beige trousers and hazel coloured loafers.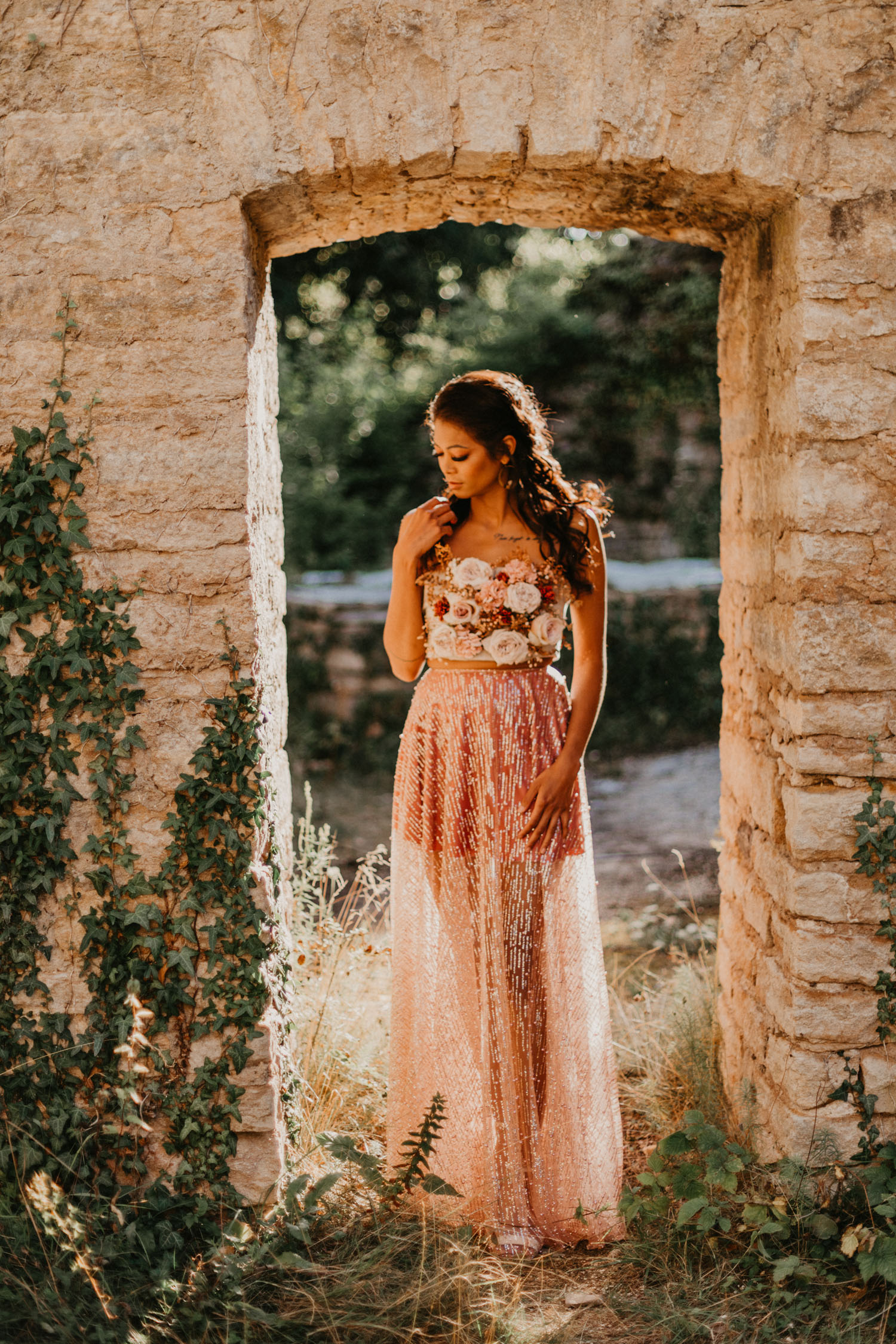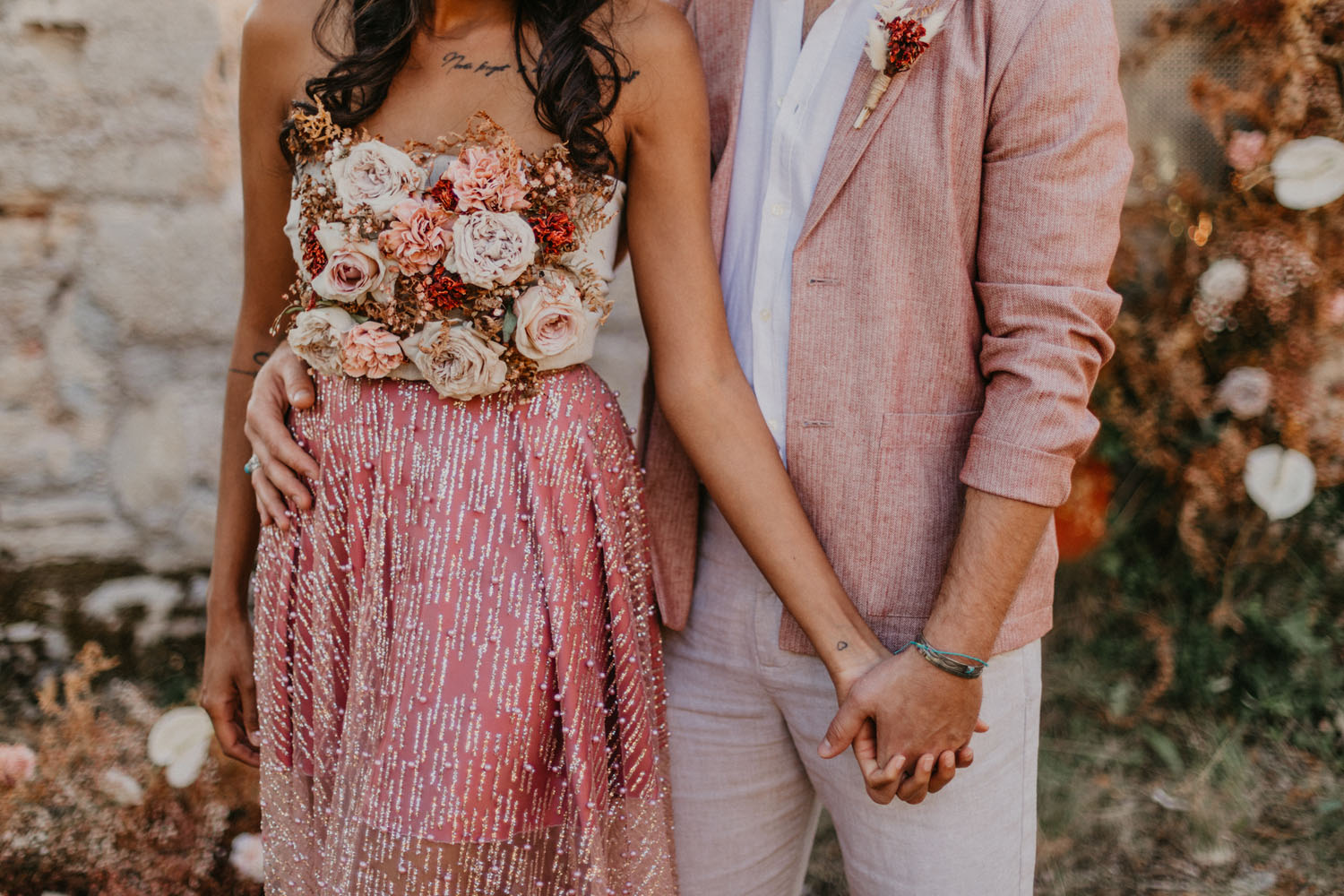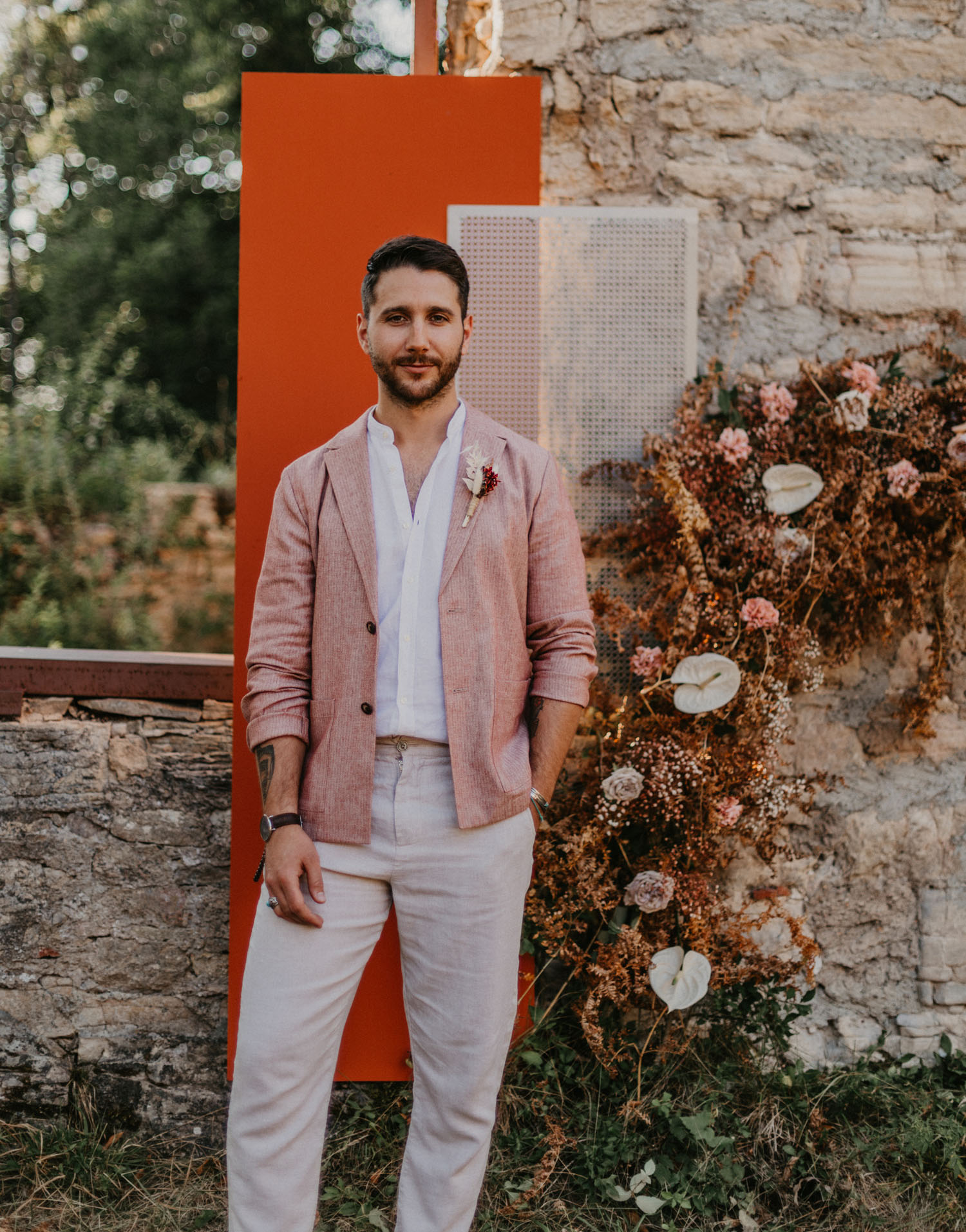 Avant-garde Reception
After the ceremony was over, the guests were brought to the reception area, where they found an artistically styled seating chart by AujOurd'hui C'est. It had silver tassels hanging by a string of pearl coloured beads and dried flowers lying gracefully at the top.
The classic wooden furniture was borrowed from Clauday Evenement and complemented the reception style which was a mixture of white, terra cotta and floral finishes.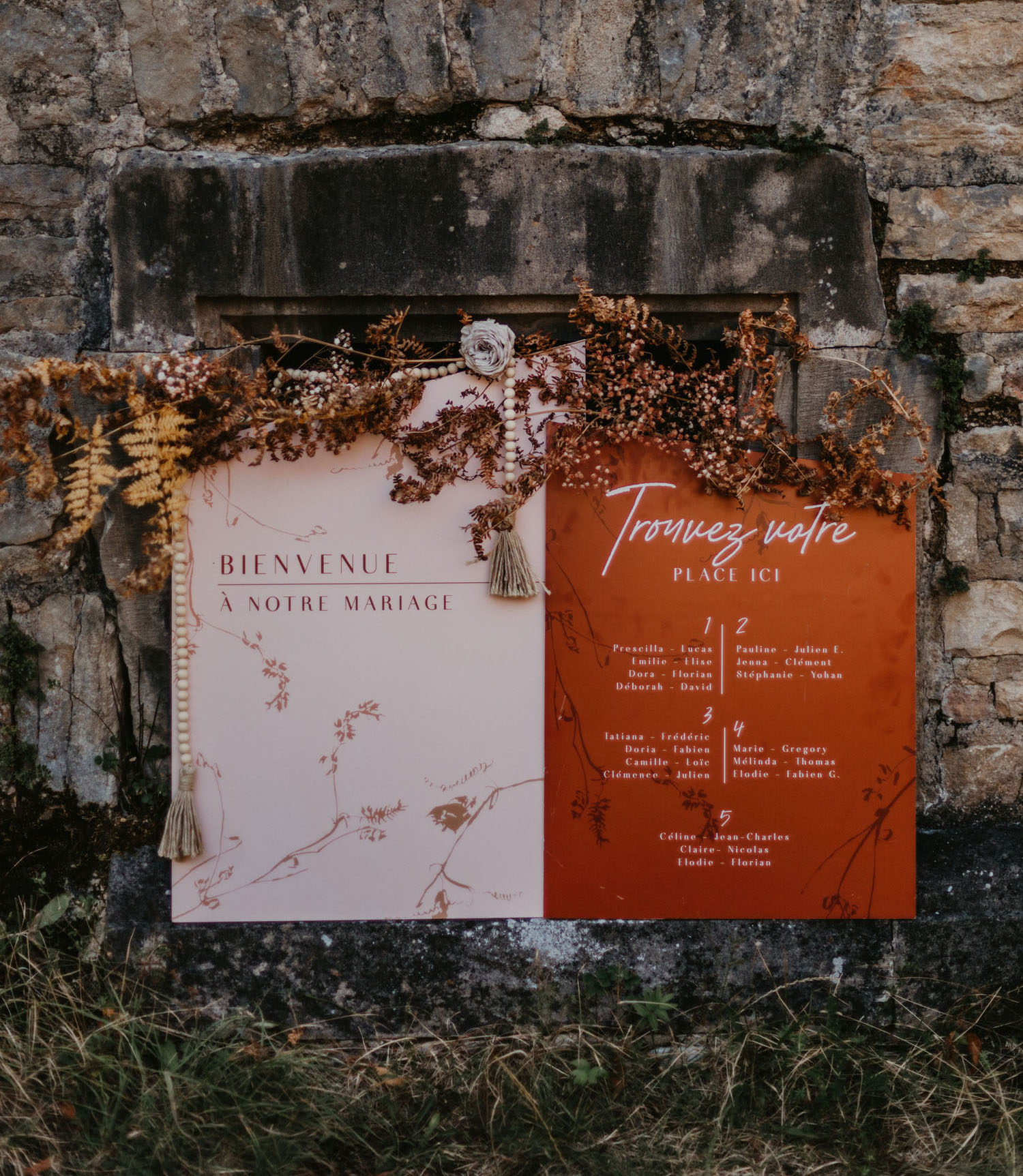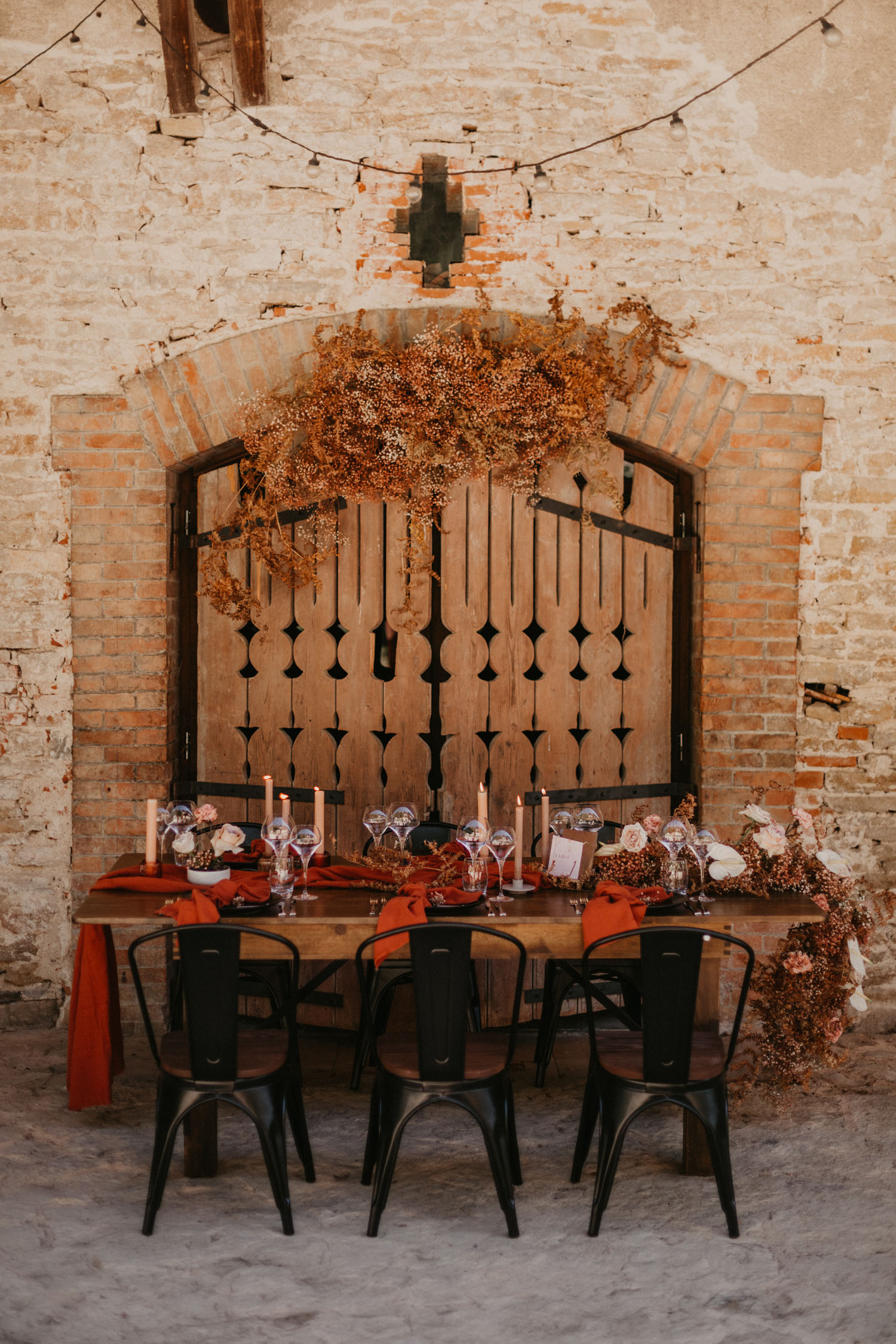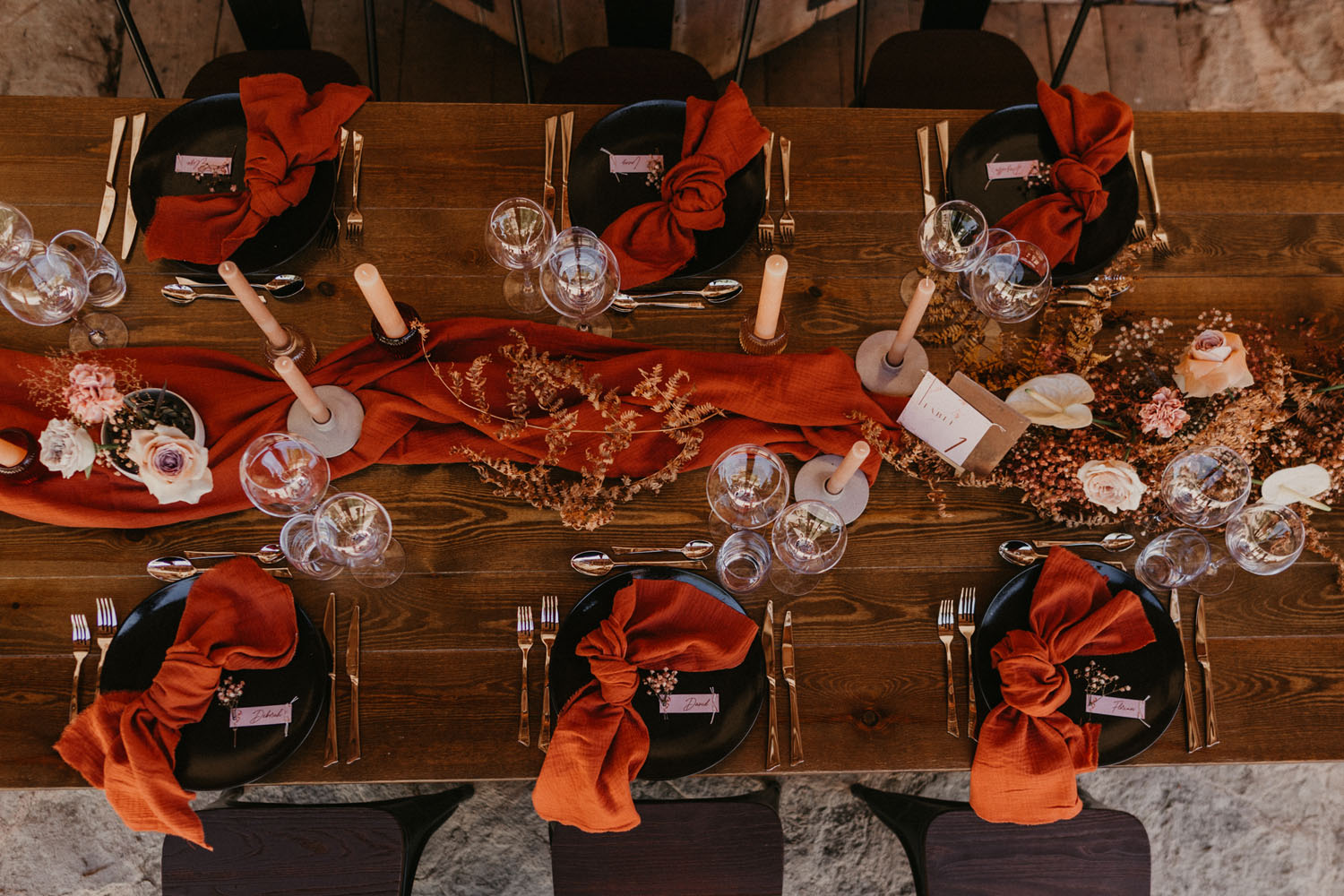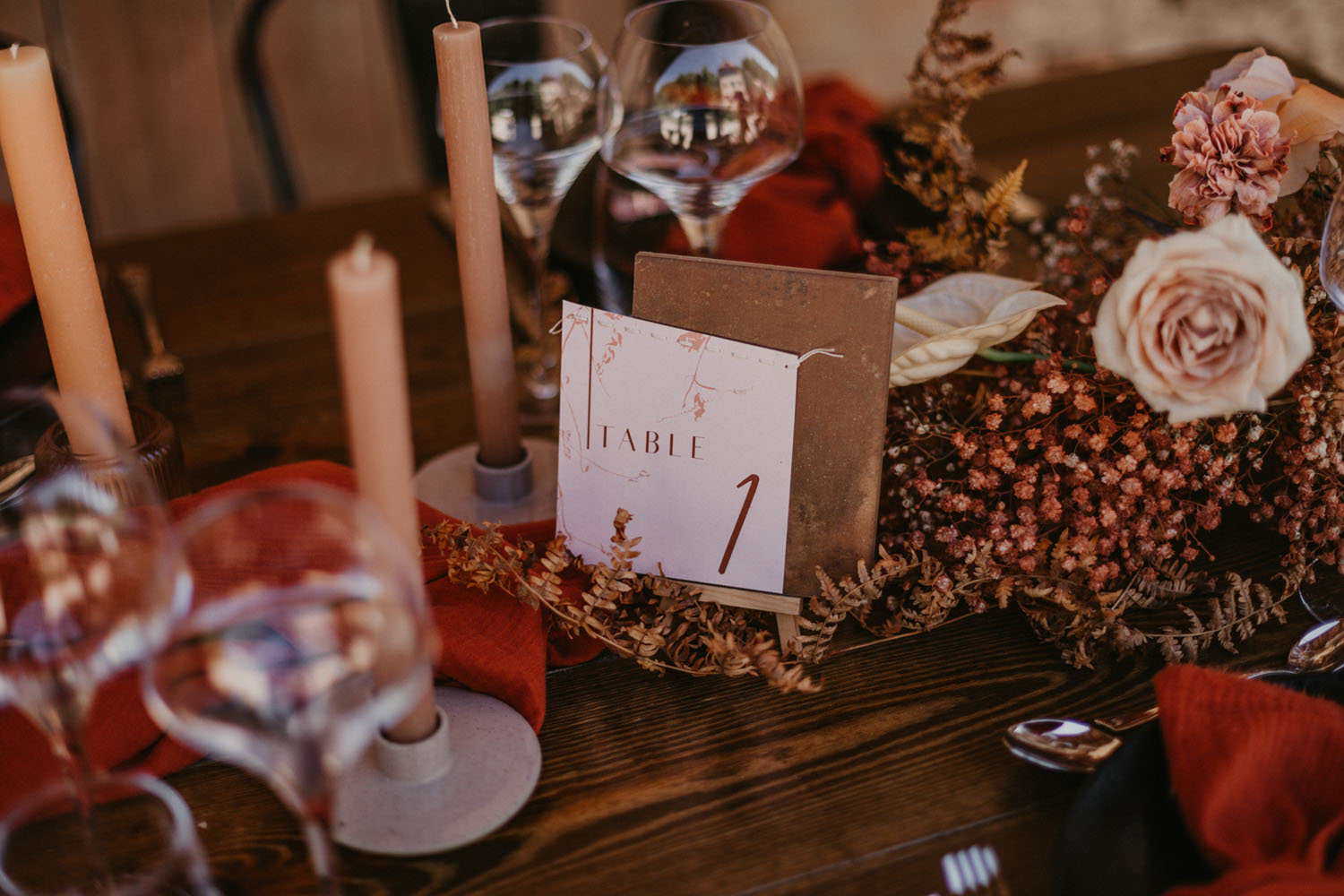 Wedding team:
Photography: Lucile K // venue name: Le Morimont, Oberlarg, Alsace, France // event design: Aujourd'hui c'est // planning: Un Jour Parfait // florals: Lily Bohème // wedding dress: Débo Collection// hair stylist: Chloé Coiffure à Domicile // makeup artist: Creative beauté // groom attire: ASOS // paper goods: Aujourd'hui C'est // furniture rentals: Clauday Evenement