Fairytale Woodland Elopement at Wasing Park & Estate
Are you looking for inspiration for a fairytale wedding? You're in the right place, this article will show you the best styles for a magical wedding amongst the forest!
This elopement inspiration shoot is set in Wasing Park & Estate, using an original VW Campervan as a symbol of escape and adventure. Numerous creatives and wedding organisers worked together to produce an incredible set of pictures which are perfect for wedding inspiration if you are interested in a fairytale wedding.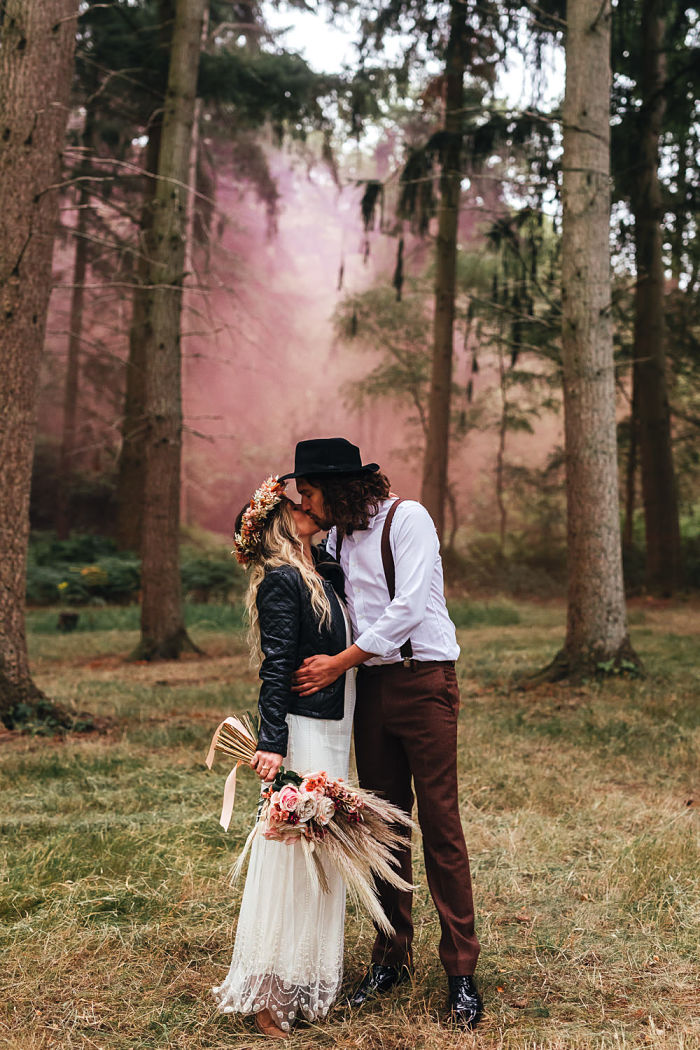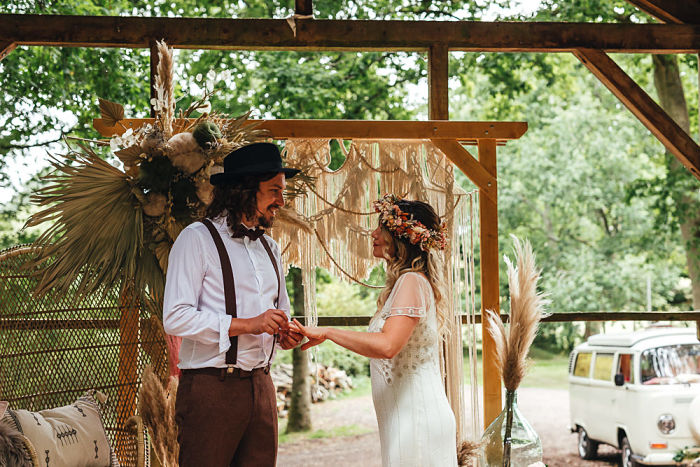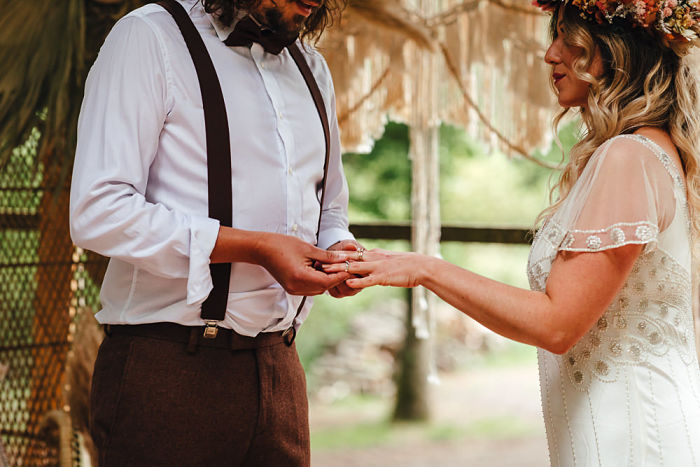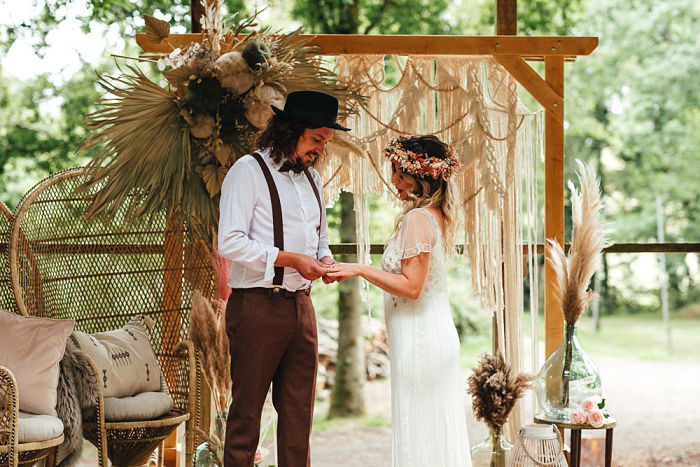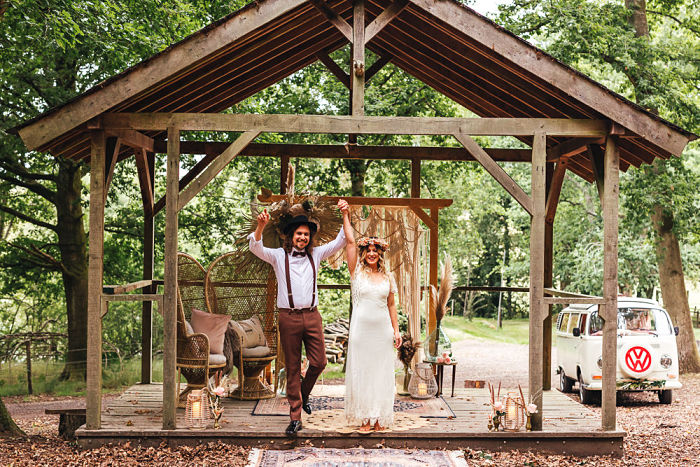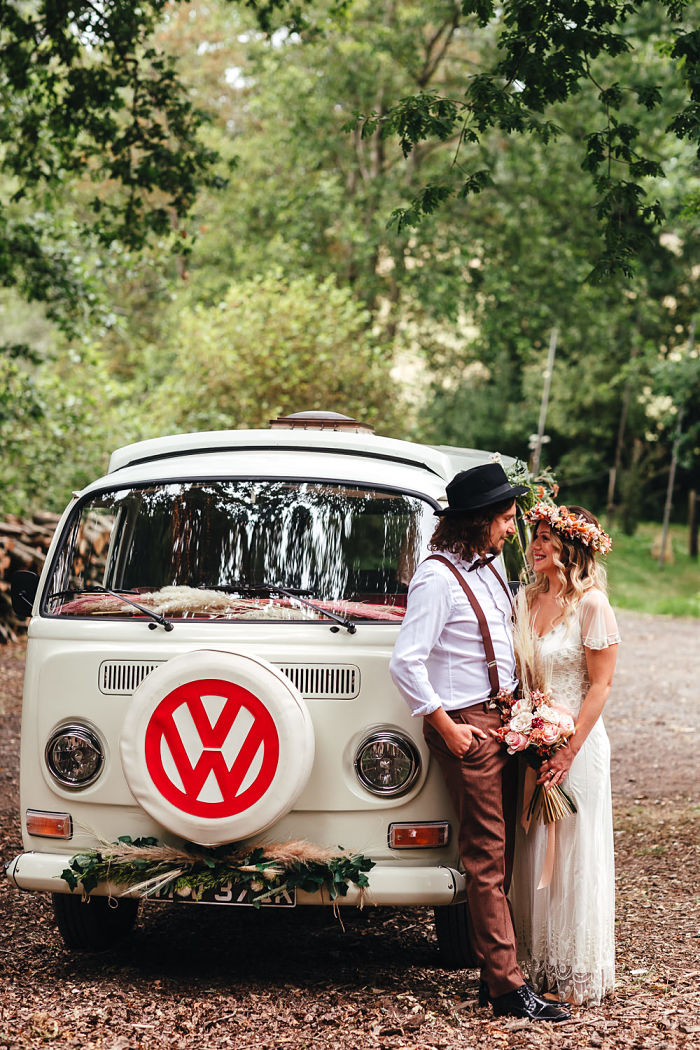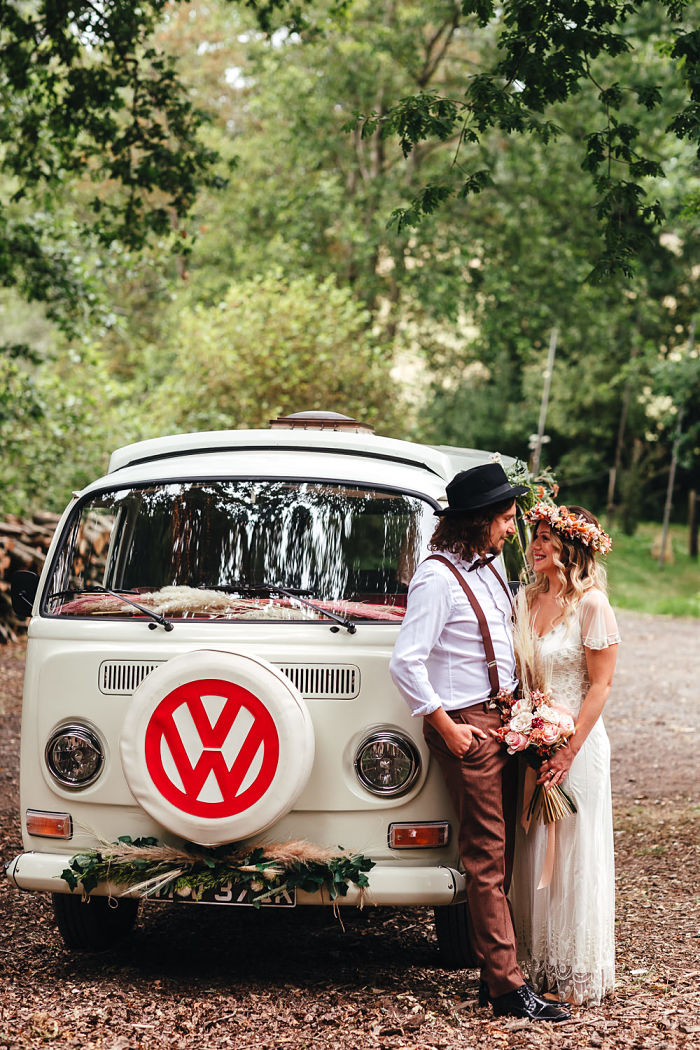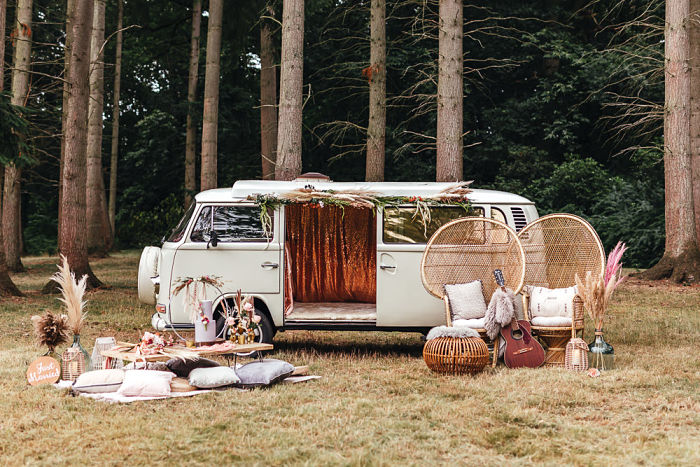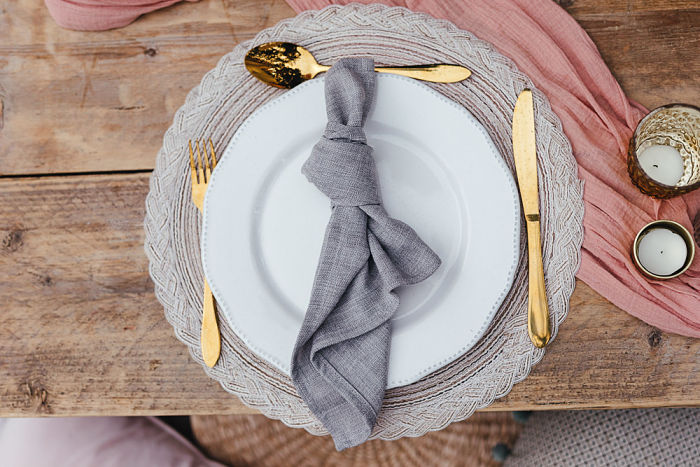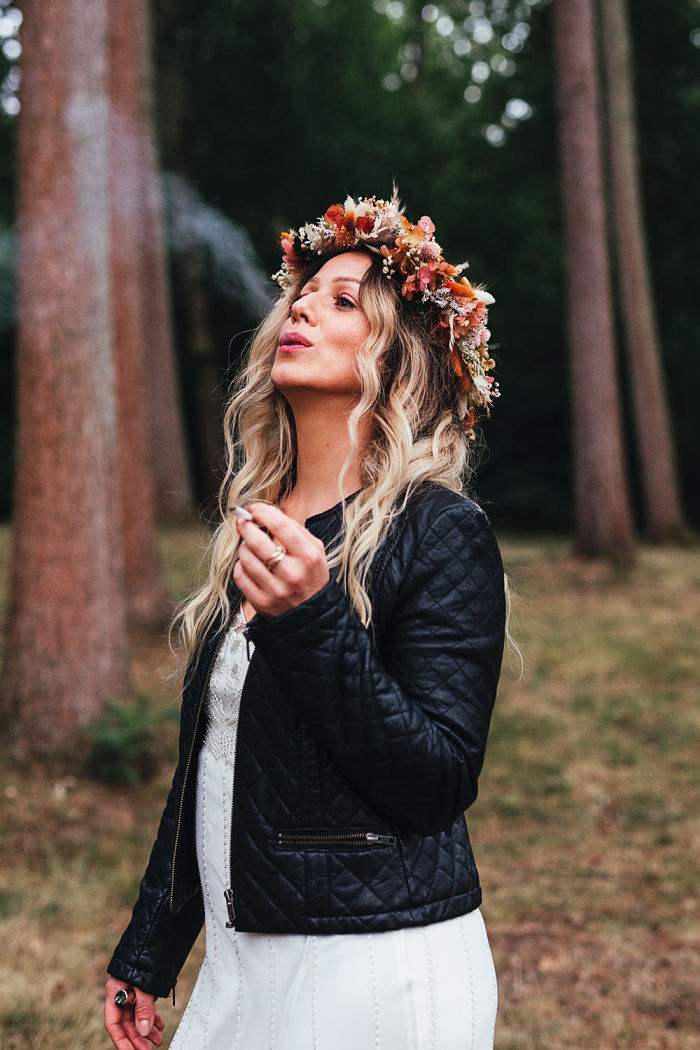 An Escape into the Forest
The wedding industry has been particularly unlucky this year due to the current pandemic, and this photoshoot focused on an elopement wedding to produce a feeling of adventure, with a VW Campervan for the couple to use to escape into the woods.
This was a perfect way to show how weddings are still possible despite the current hard times, and they can be more intimate with less people. The end of the shoot shows the couple in the back of the van ready to escape into the woods together, away from all of the troubles of the world…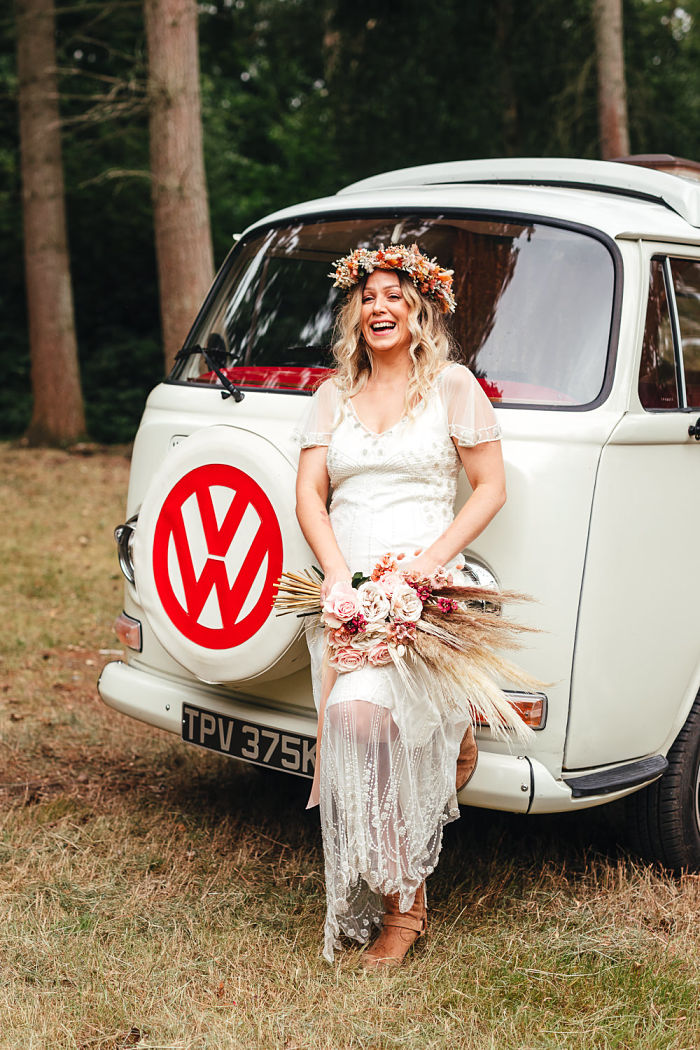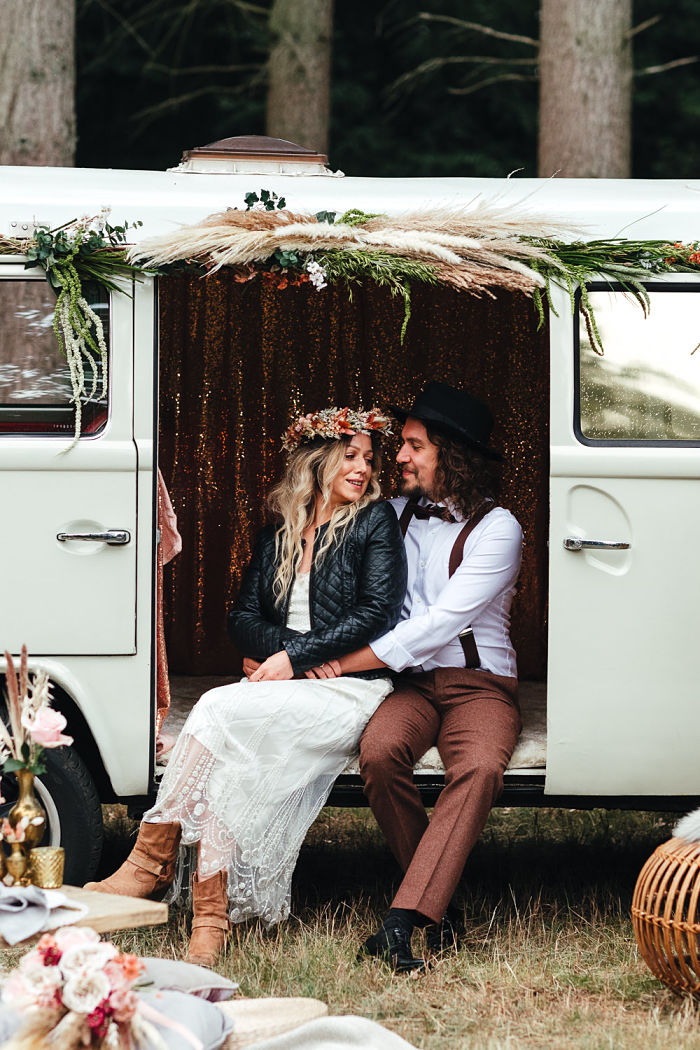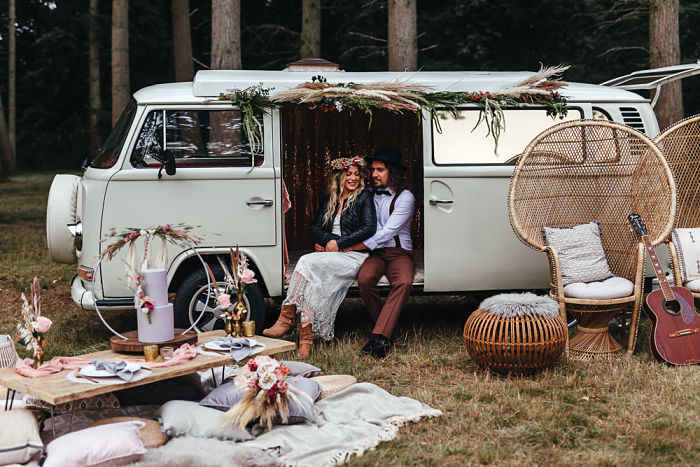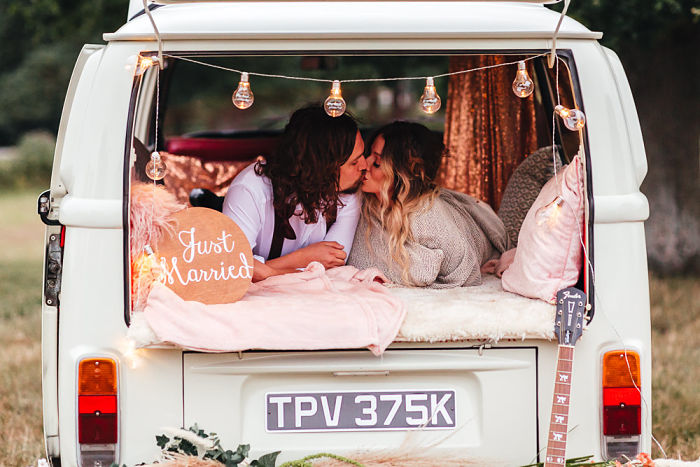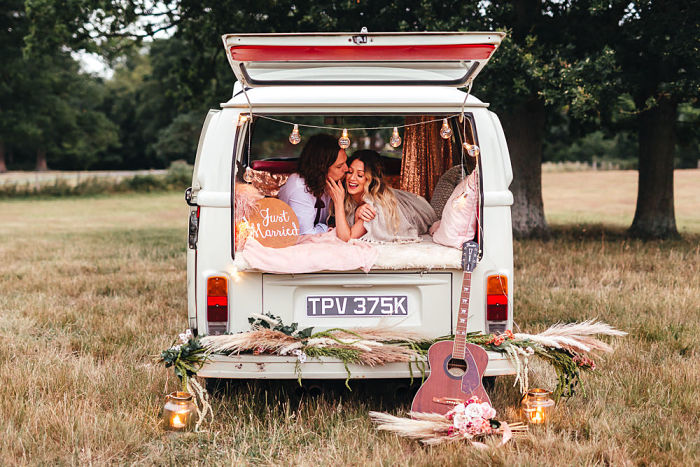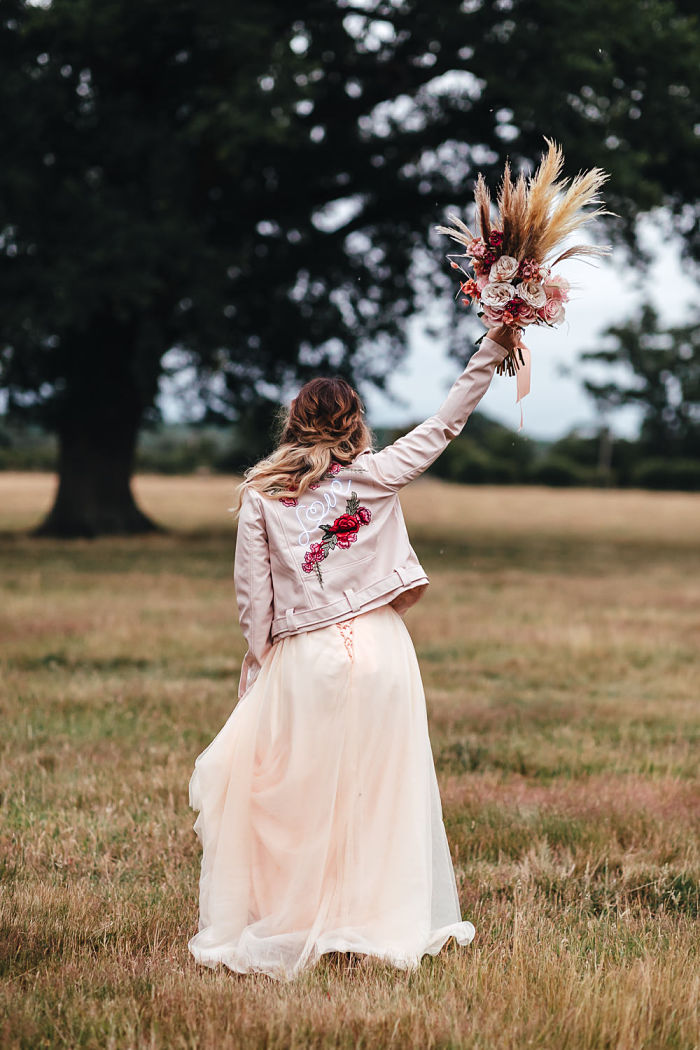 Bohemian Themed Elopement
The bohemian theme created a relaxed set of photos, with floral arrangements and unique table decorations. The lavender coloured cake, confetti sprinkles and stationery were perfect components to the bohemian setting.
The location, Wasing Park Estate, created a backdrop of fairytale dreams with hundreds of leafy-green trees surrounding the couple. Ella from The Surrey Wedding Company and Cydney from Flourish Bespoke did an amazing job at creating this unique elopement shoot!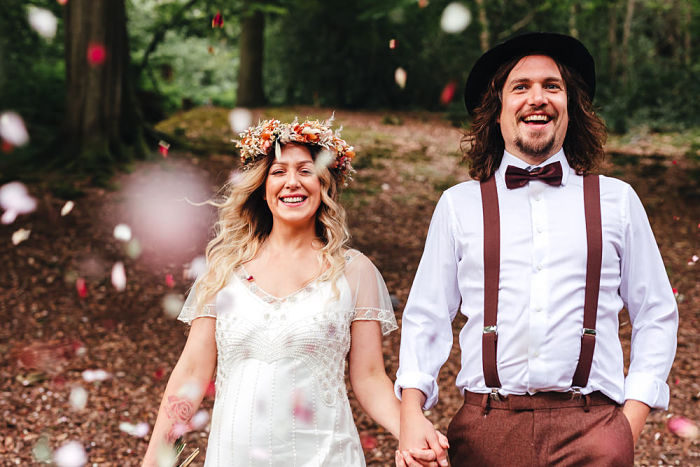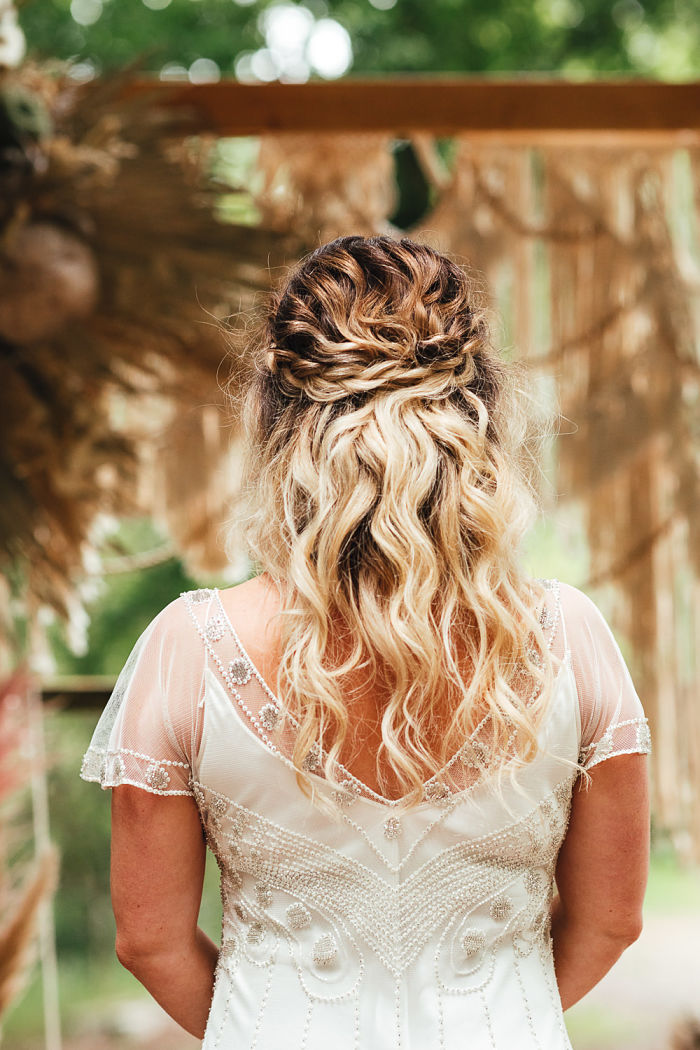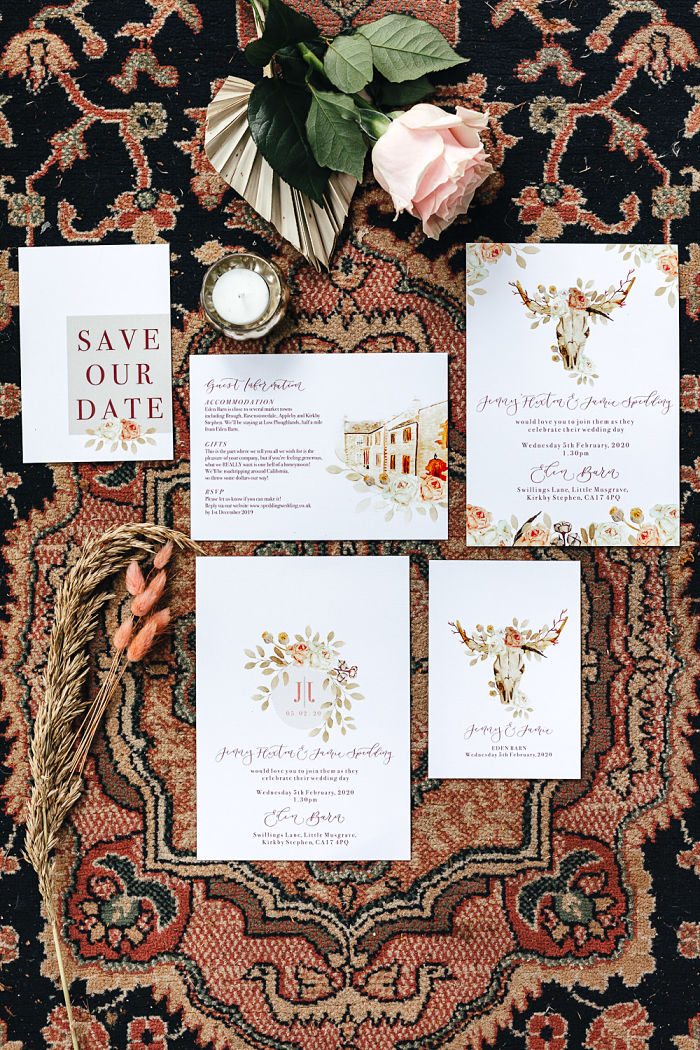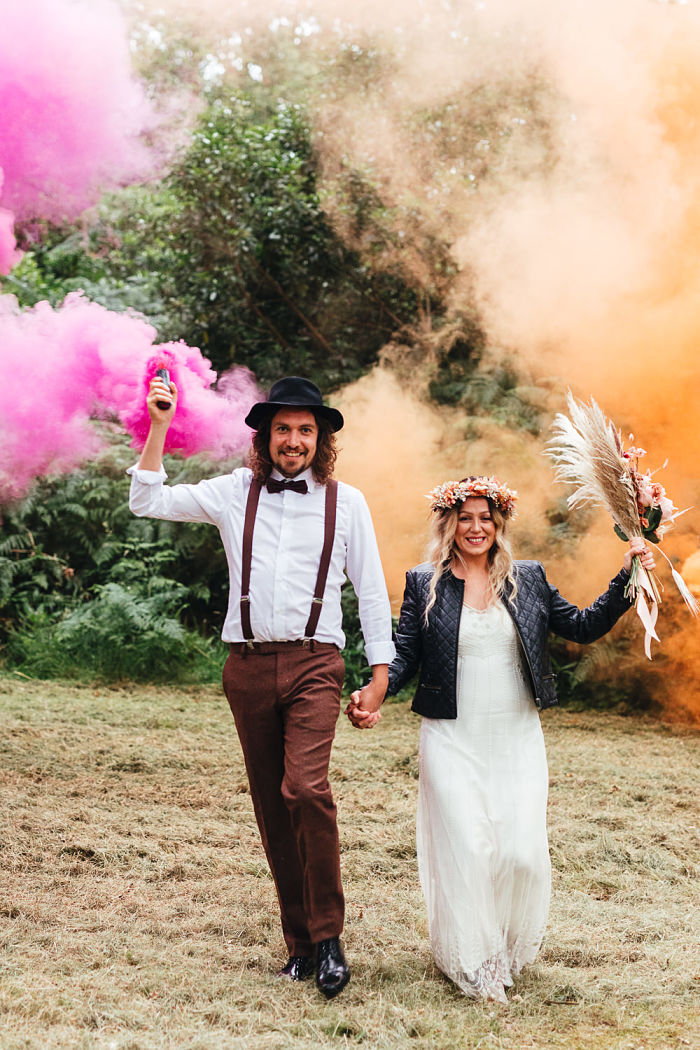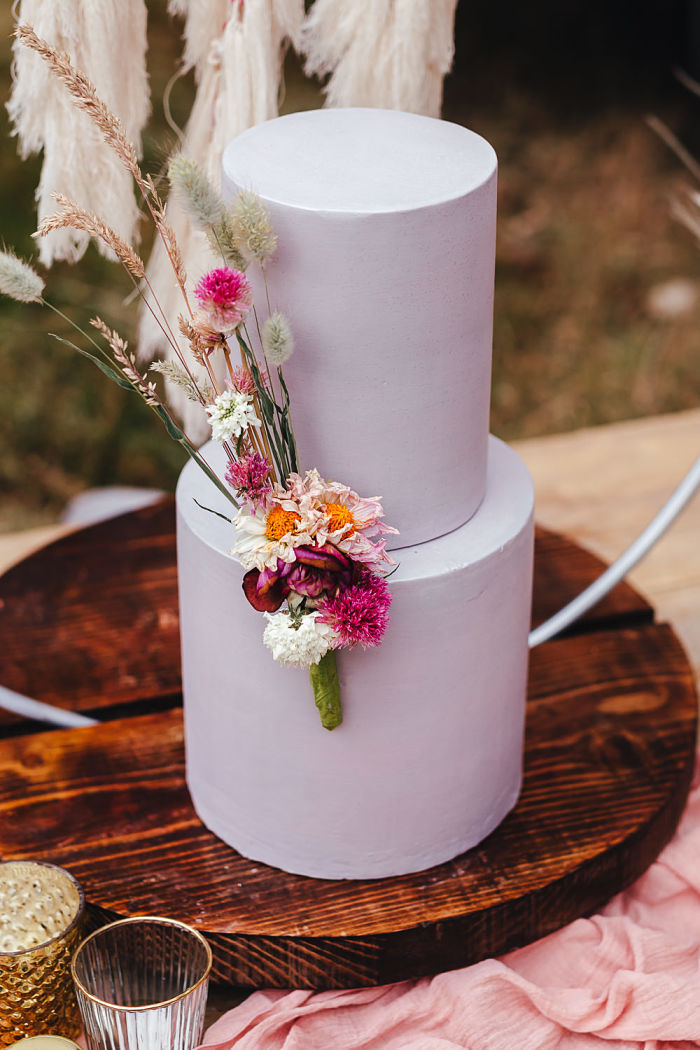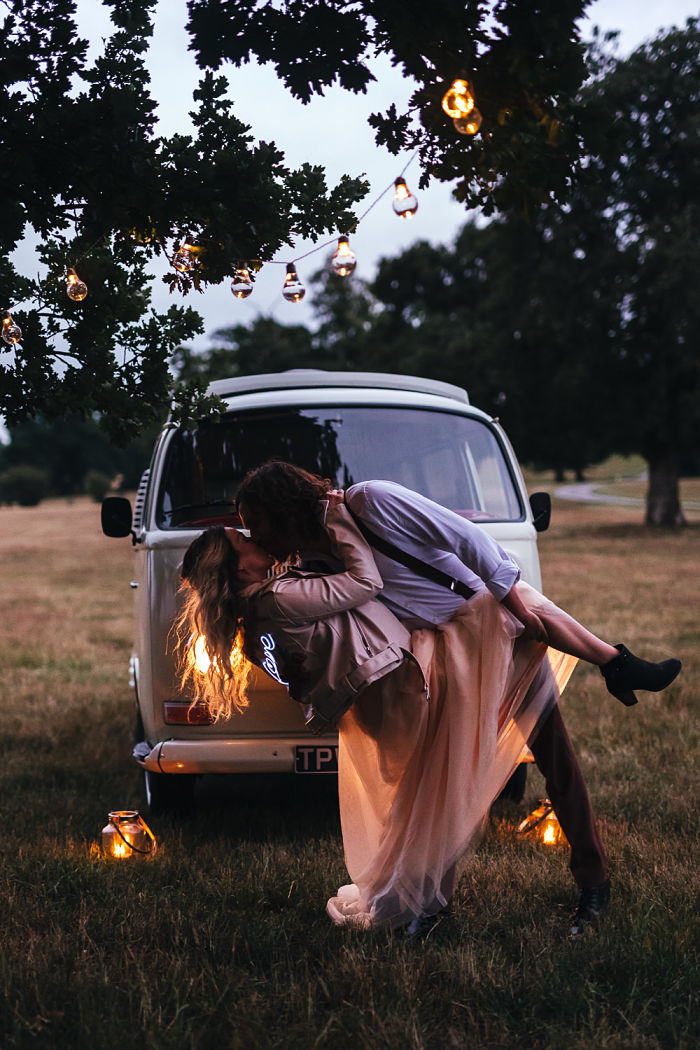 Wedding team:
Venue: Wasing Park & Estate// Photographer: Kirsty Mackenzie Photography // Dresses: Pirouette Bridal Jenny Packham Bridal Flamingo (Pink Sequin Tulle Dress) // Men's Outfit: Models Own // Jacket: Sammy Leas Retro Emporium // Hair: Rosie Hart Stylist // Floral Crown: Folky Dokey // Florist: Flourish Bespoke // Confetti: Adam Apple Confetti // Concept, Styling & VW Campervan: Vintage Camperbooths & Sister Company  Want the Day Wedding Directory member – Wedding Photo Booth // Cake: Love From Lila // Models: Hannah & Sooney // Stationary: Rock Paper NIB // Props & Styling: The Surrey Wedding Company // Videographer: Musk Film and Photography