This wedding shoot, designed by Eleonora Voci, was based on the Michelangelo idea that the details in creative pieces are the most important part, and they are what make a successful piece of artwork so unique.
Tuscany was chosen as the location for this shoot, where endless views of spectacular valleys and hills provided the backdrop for the celebration. Take a look at the photos below and you will instantly want to get married in Tuscany!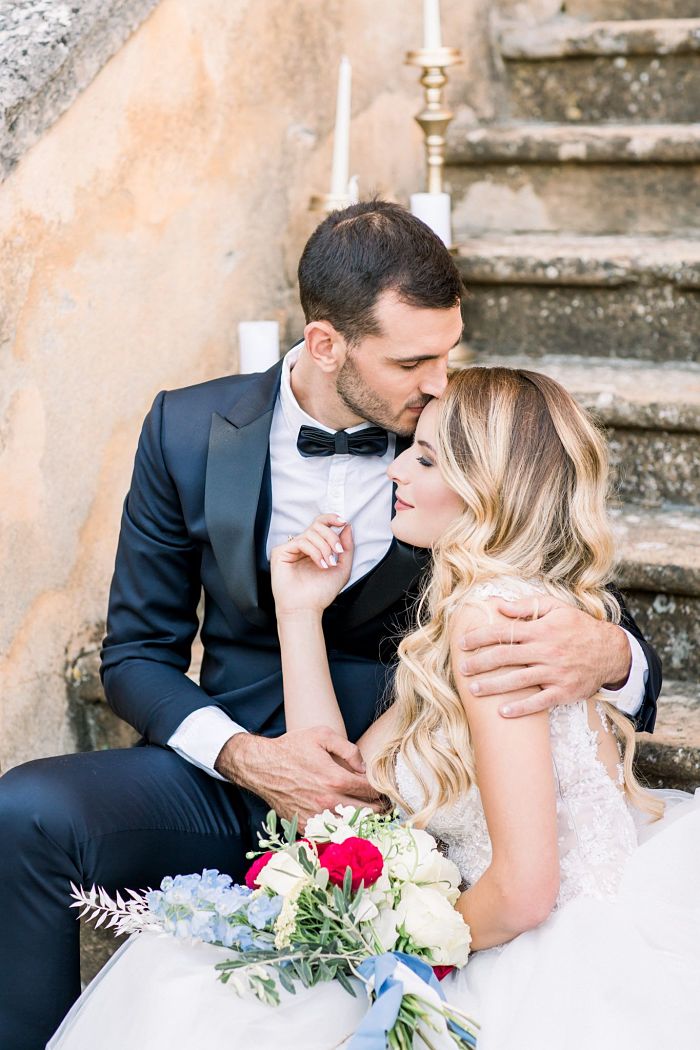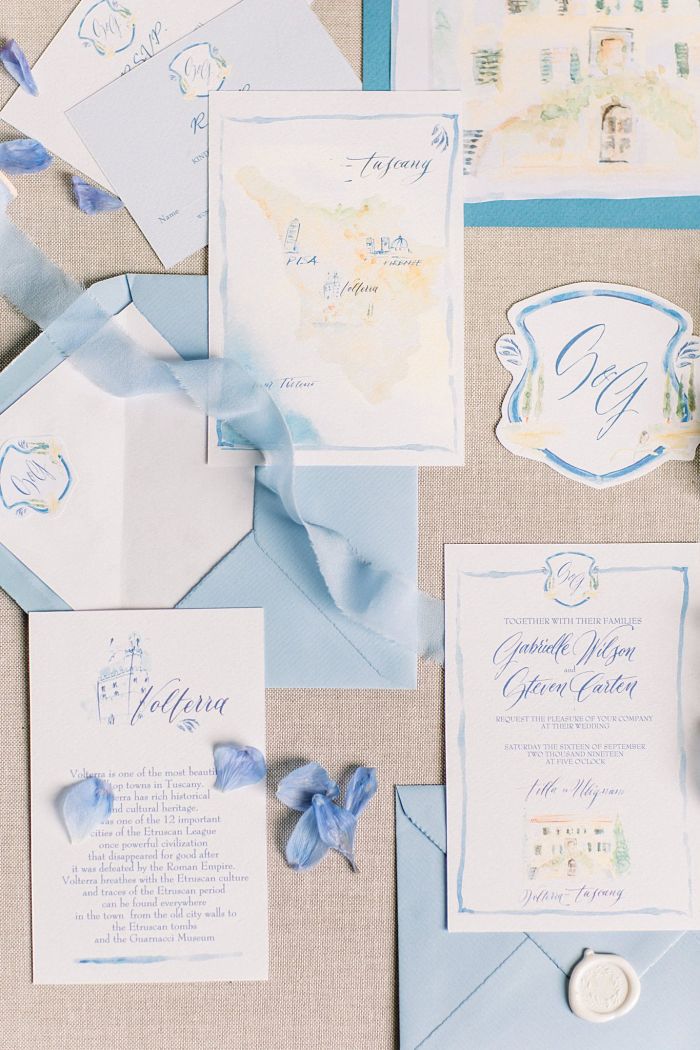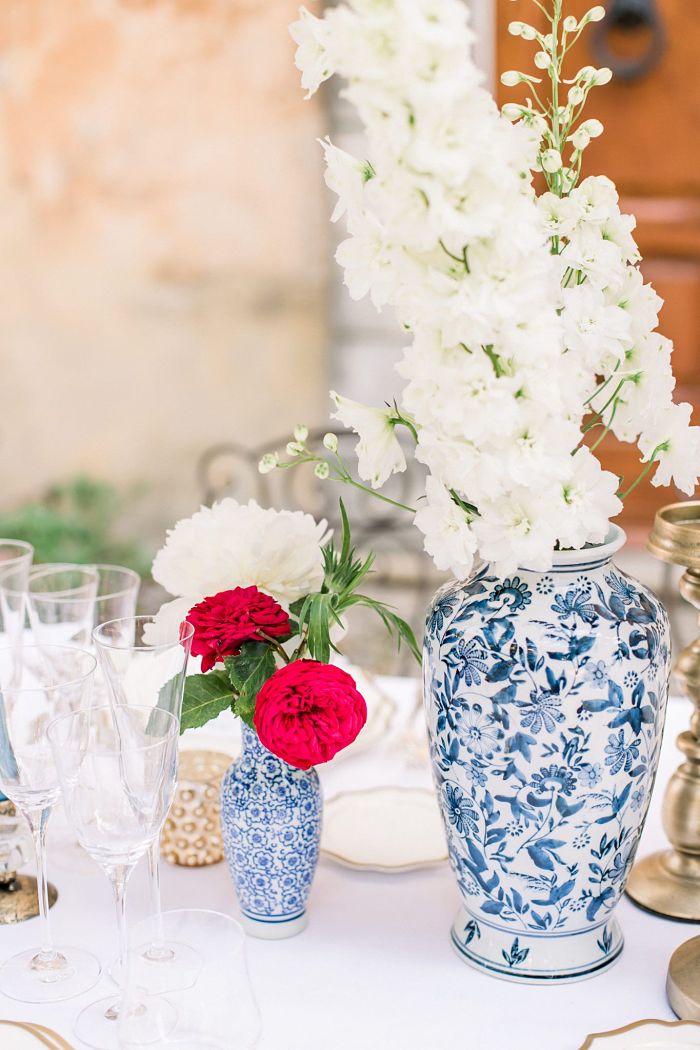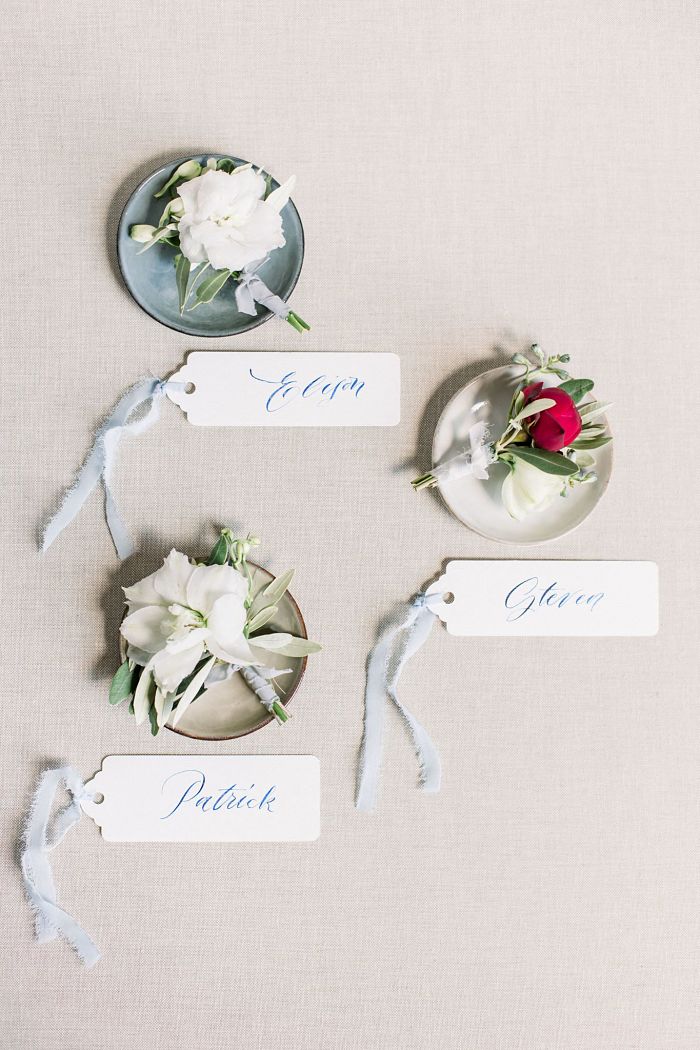 Villa di Ulignano: Paradise Amongst the Tuscan Hills
The wedding took place in Villa di Ulignano, which is situated between Volterra and San Gimignano. This location provided a rustic feel to the wedding, with spectacular views of vineyards and olive trees in the distance.
Tuscany is definitely an ideal location for a traditional, sophisticated wedding with a relaxed atmosphere. The photos, by Velluto Photography capture the incredible Tuscan landscapes and artistic details of the wedding.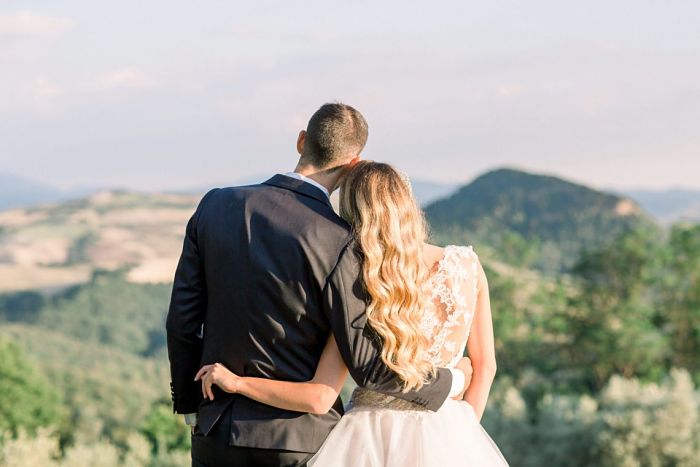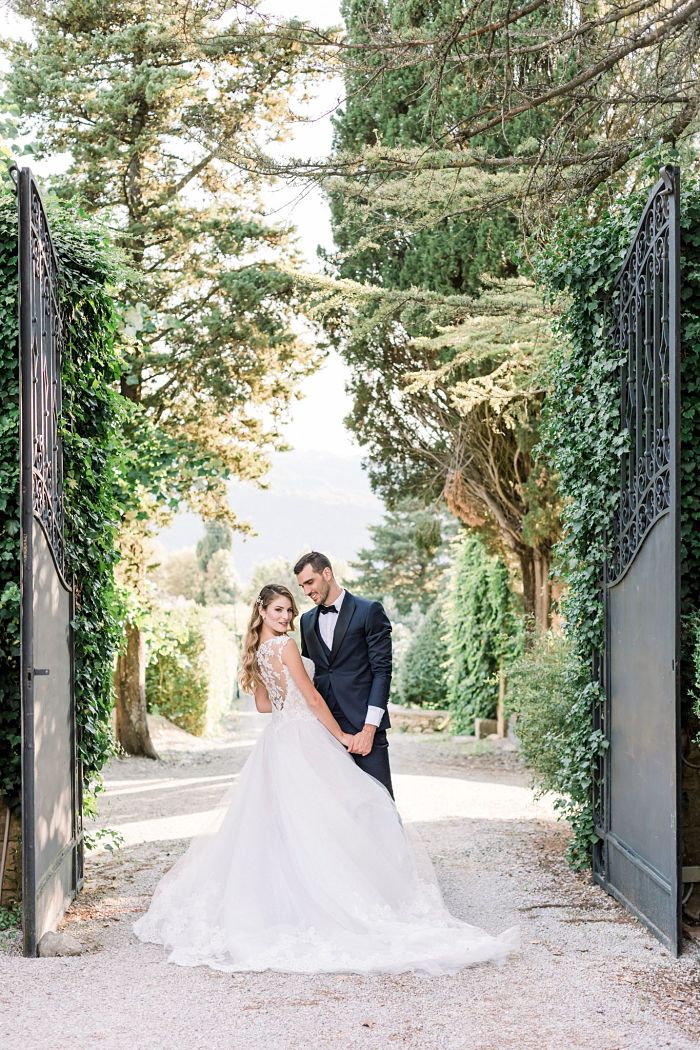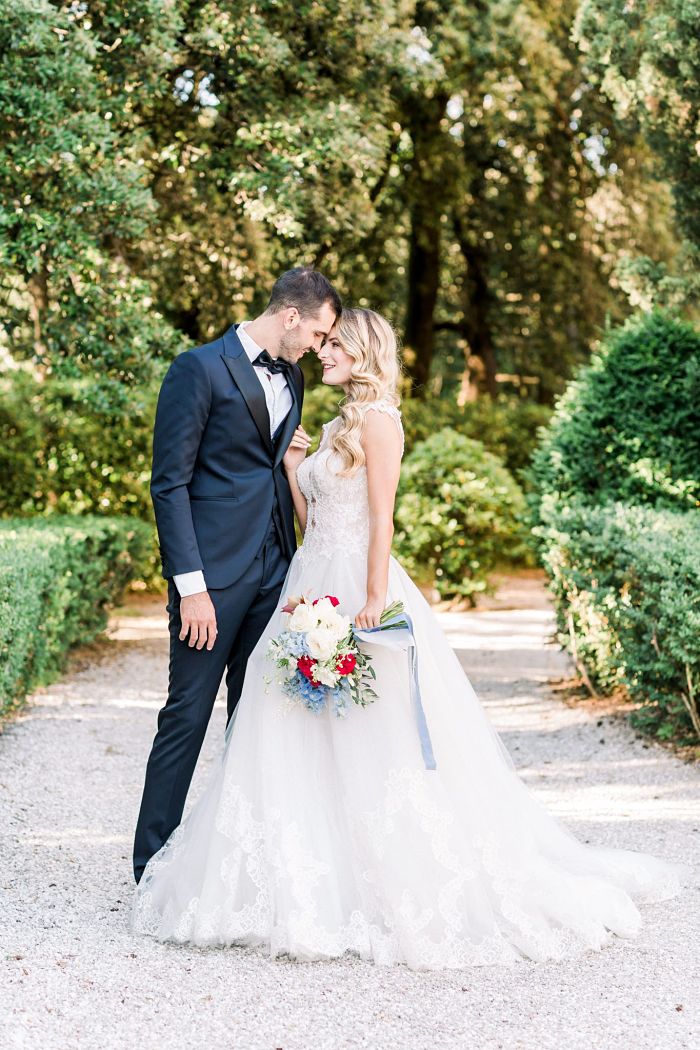 Bridal Look
The bride's outfit was a natural, chic style. She wore an A line wedding gown by Barone Rosso Atalier which had a detailed bodice piece with a see-through back and lace details. Her makeup complemented this style perfectly, and her hair was gently curled and held together by a clip from Elibre Handmade. She also wore a headpiece which had small pearls and rhinestones to match the bodice of the dress, and she had two small pearls for her earrings.
The final, most important part of the look were the shoes by Manolo Blahnik which stood out next to the elegant dress.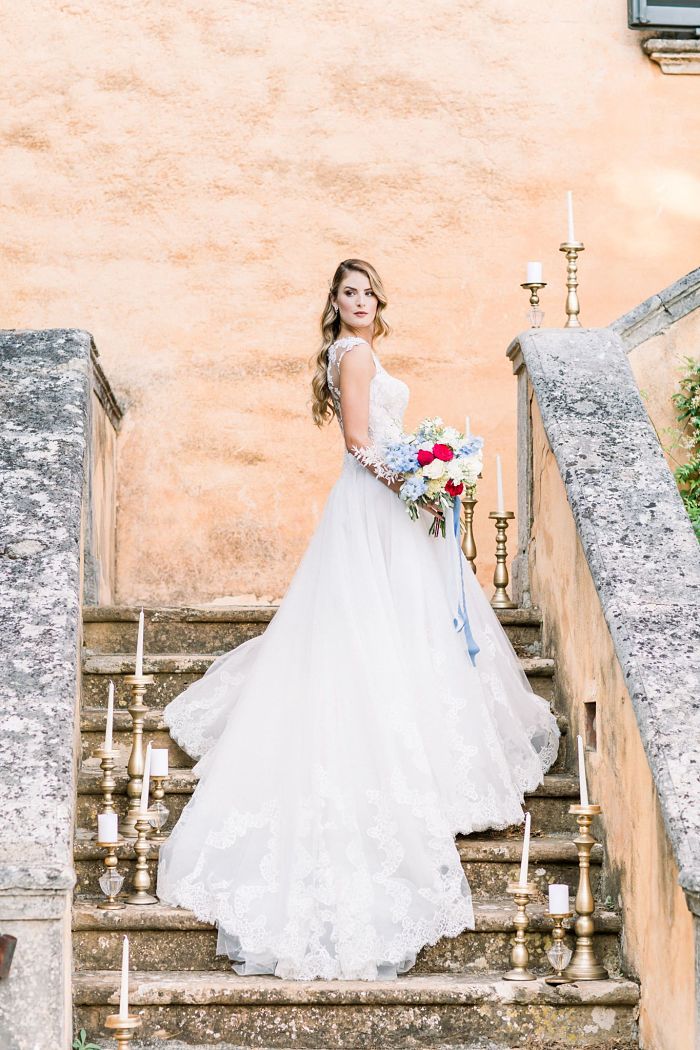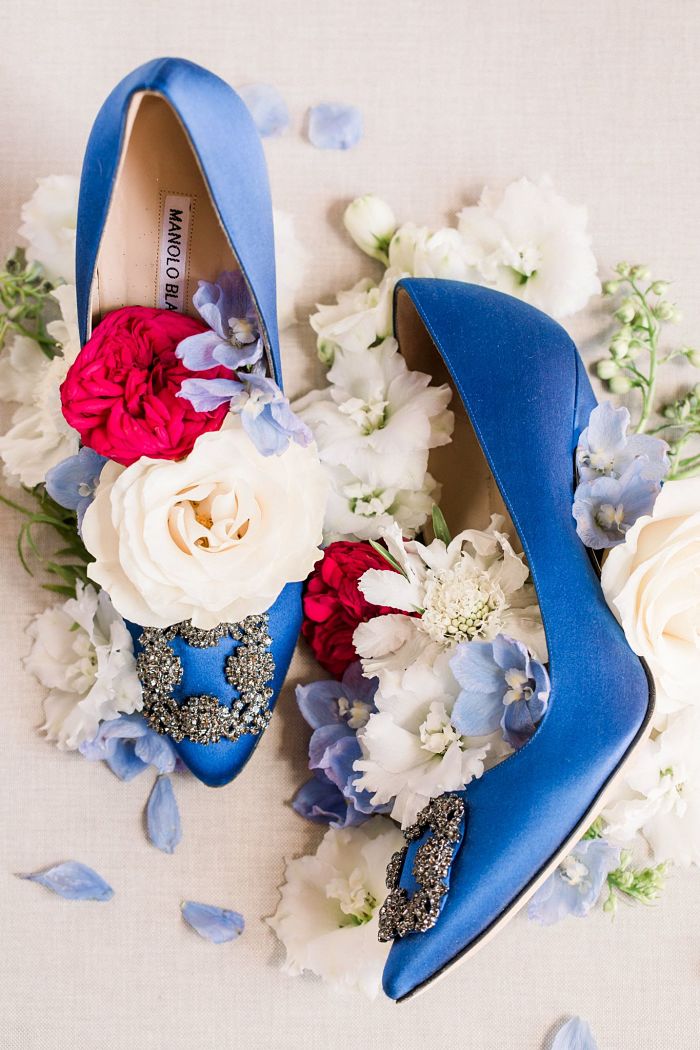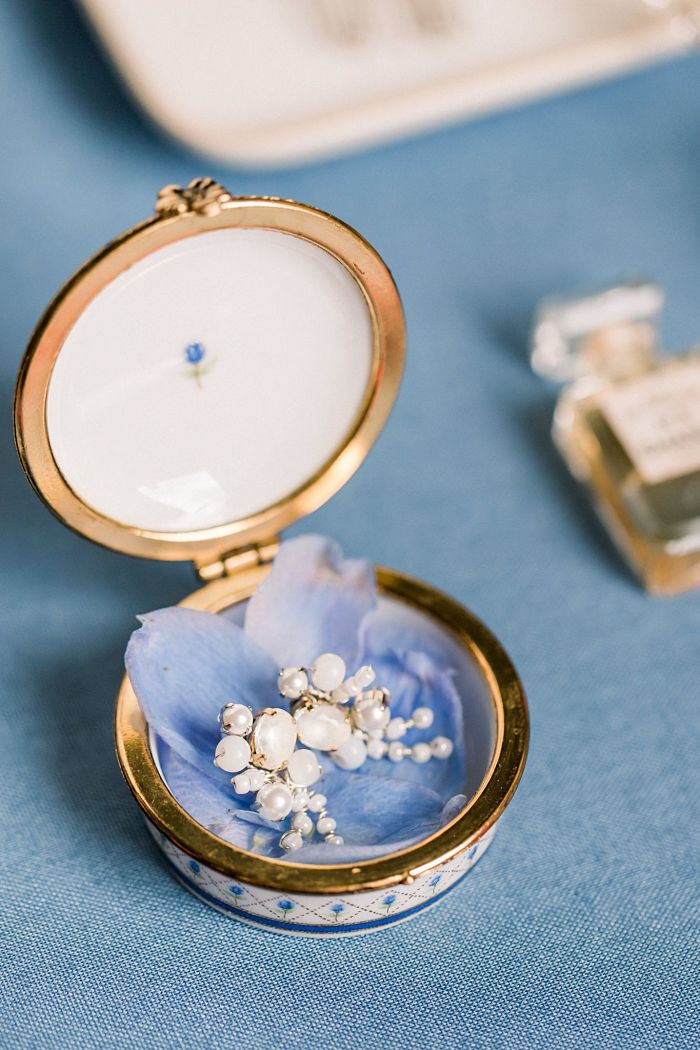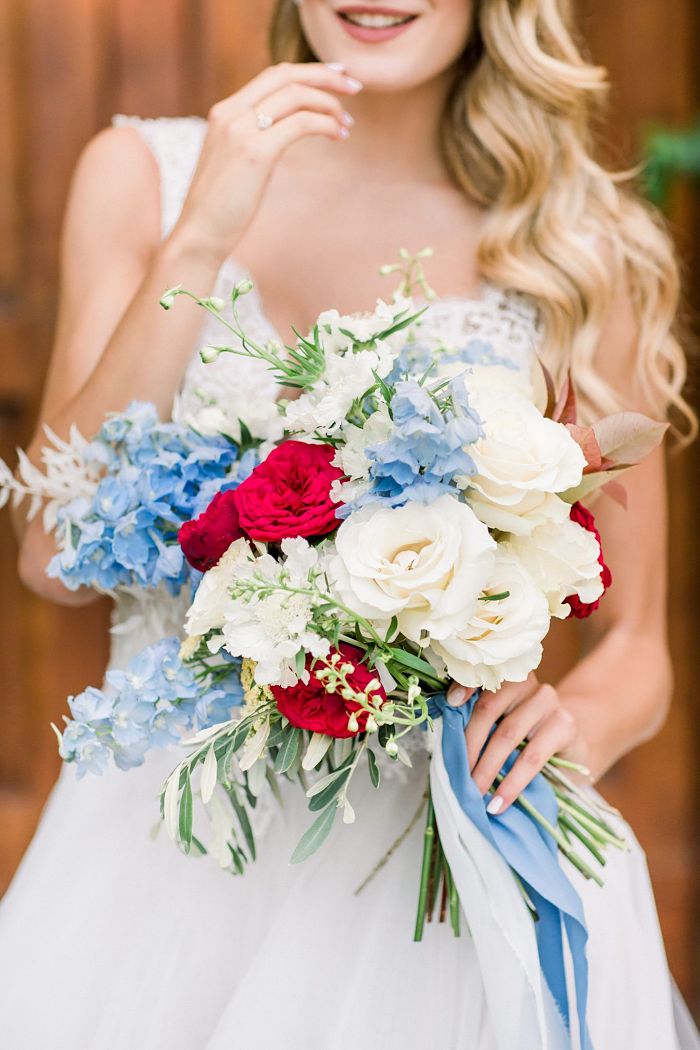 Wedding Colours
The colour palette consisted of baby blue, yellow and green, creating a glamorous yet elegant aesthetic which perfectly suited the venue.
The colours were mainly brought out in the decorations, which included luxurious white and blue floral bouquets, and white and red roses. Alternatively, the rustic wooden table and the ivy chandeliers provided a variety of textures along with traditional colours.
A wedding banquet cannot be complete without a range of decorations and table pieces, and Elena Mainoldidid a splendid job at ensuring that these were present at this Tuscan wedding shoot. A long green floral arrangement was stretched along the table, with blue and white crockery and sophisticated tableware by Valerio Ricevimenti.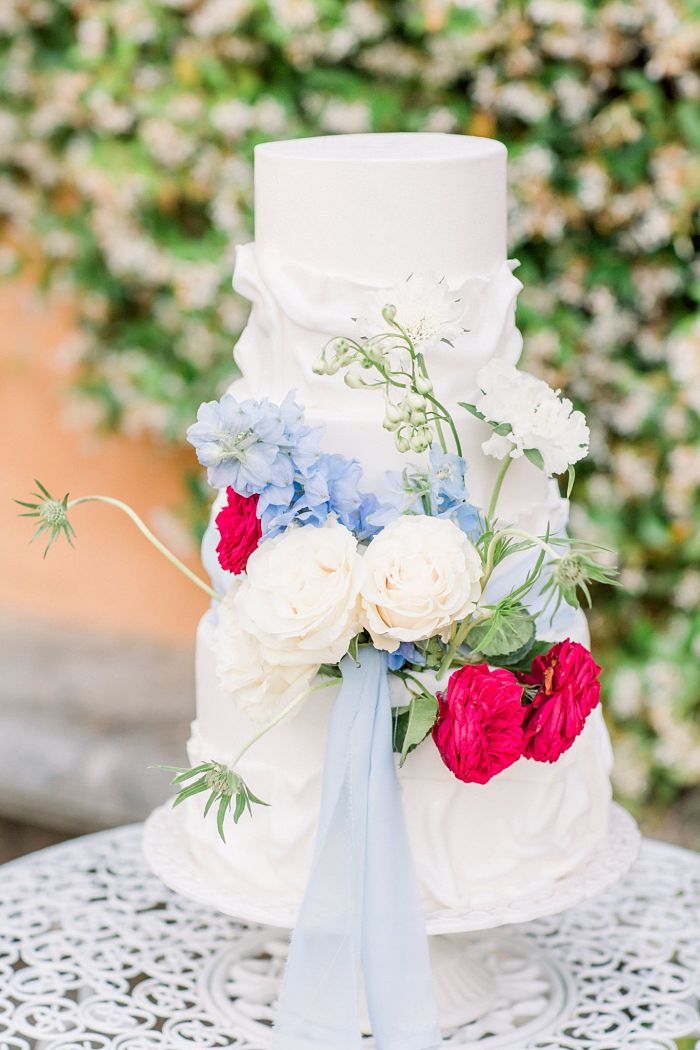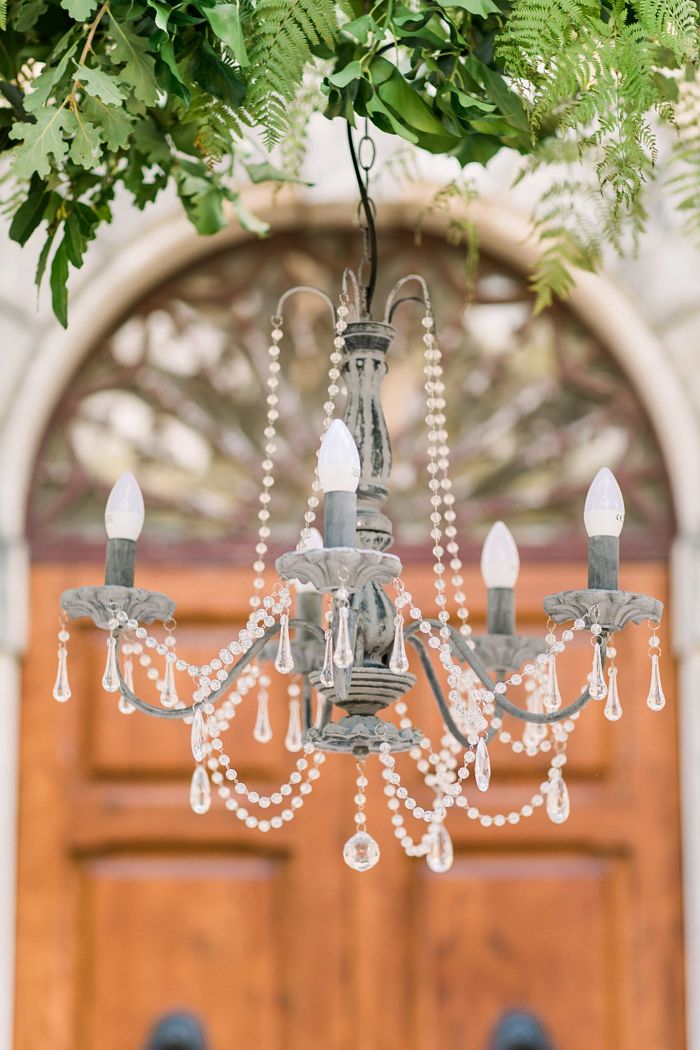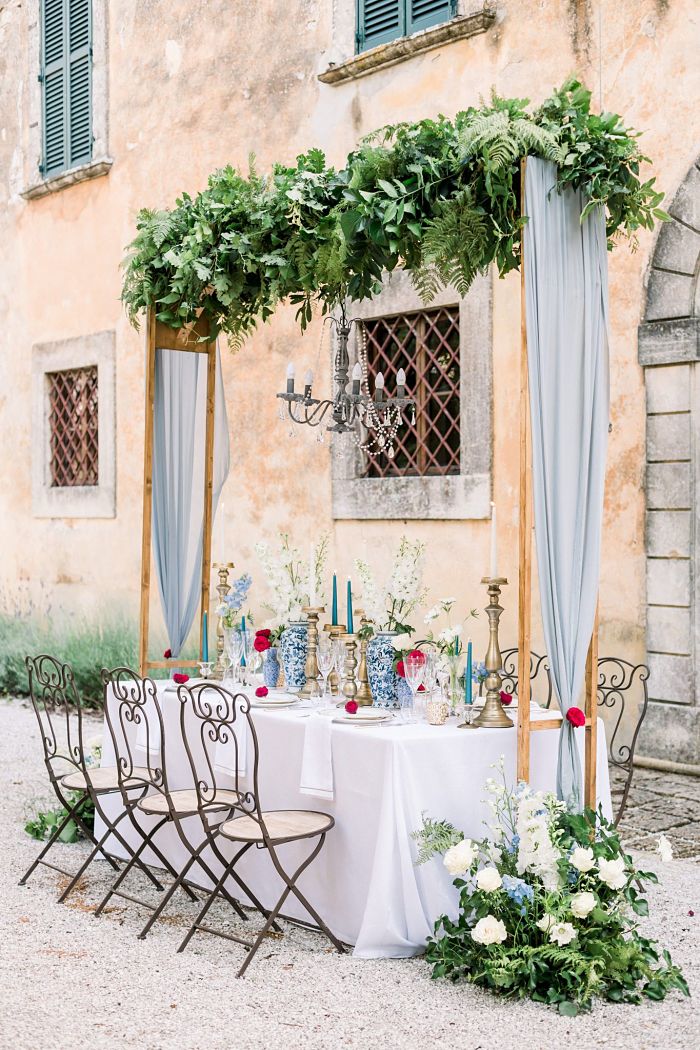 Wedding Team:
Photography: Velluto Photography // Venue: Villa Di Ulignano // Event Planning and Design: Eleonora Voci // Florals: Elena Mainoldi Floral // Stationery: Calligrafica Luna // Rentals: Puntouno // Hair and Makeup: Camilla Coppolaro // Catering: Valerio Ricevimenti// Engagement and Weddings Rings: Taya Gioielli // Earrings and Headpiece: Elibre Handmade // Ring Box: The Lovekeepers // Wedding Dress and Groom's Attire: Barone Rosso Sposa // Bride's Shoes: Manolo Blahnik