This stunning autumnal wedding took place in the beautiful, picturesque venue of Kingdom in Kent. It is the perfect example of a relaxed celebration spent with only the closest of friends and family.
The couple, Tom and Hannah, both work in the wedding industry so they knew exactly what they wanted to prioritise for their wedding, which was entertainment for everybody to enjoy.
Read on to find out what made this autumnal wedding so successful!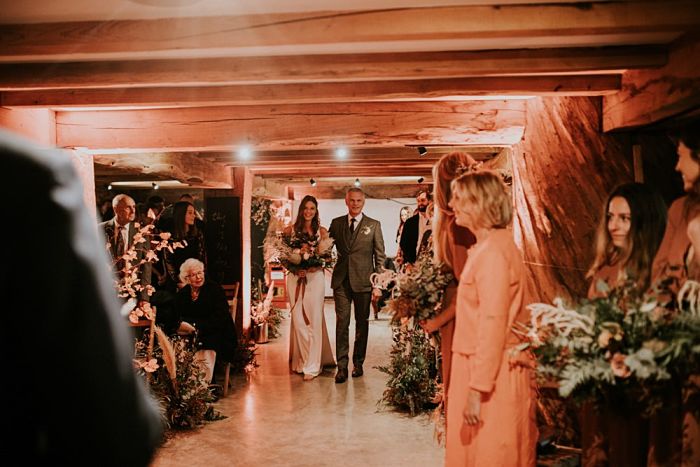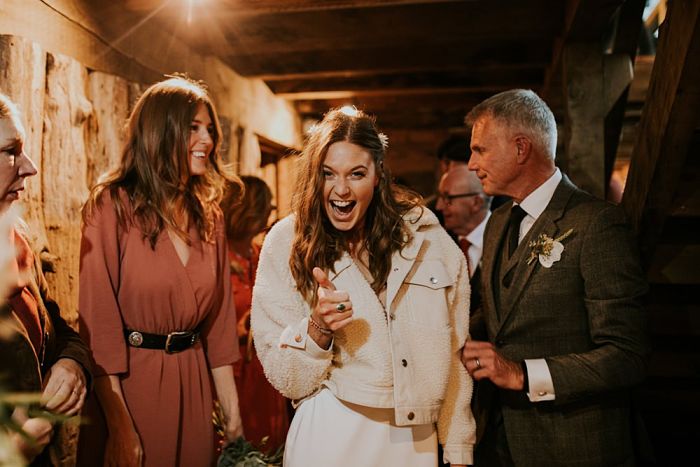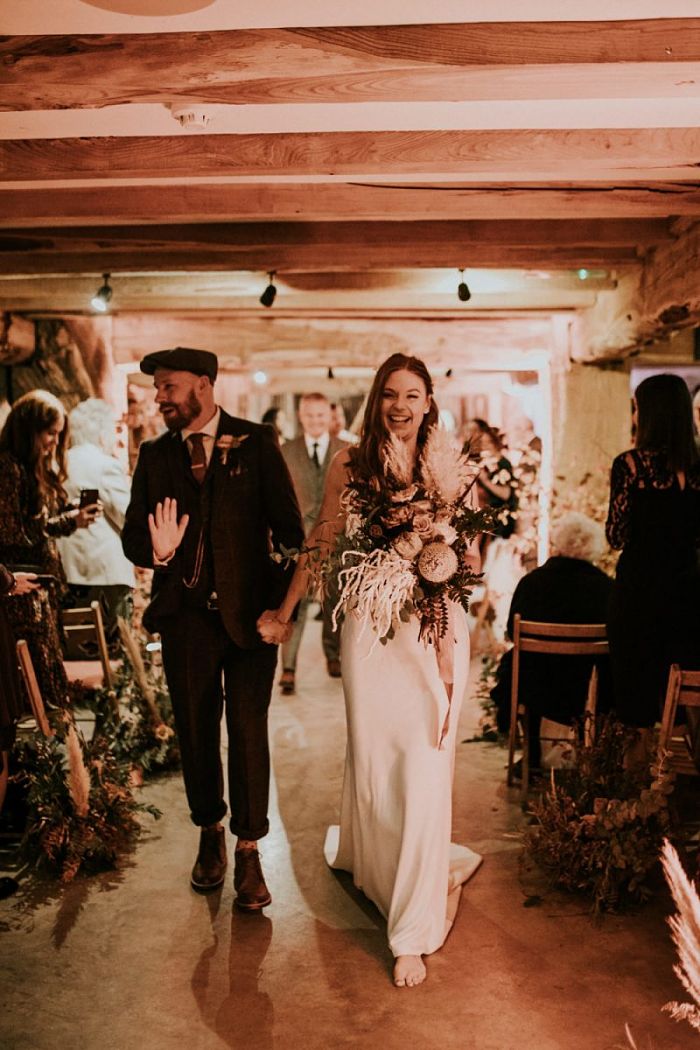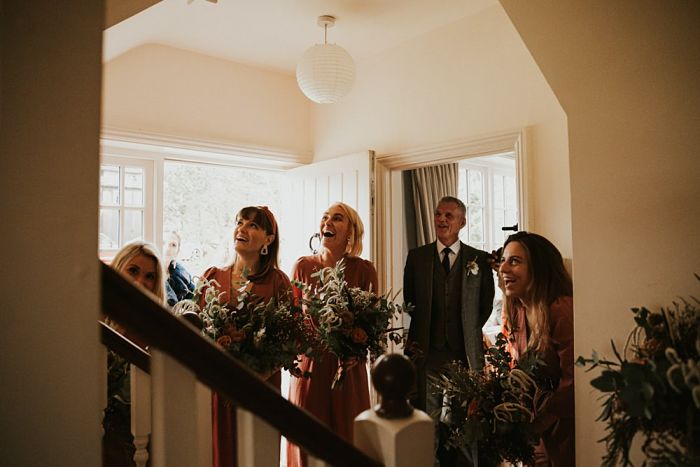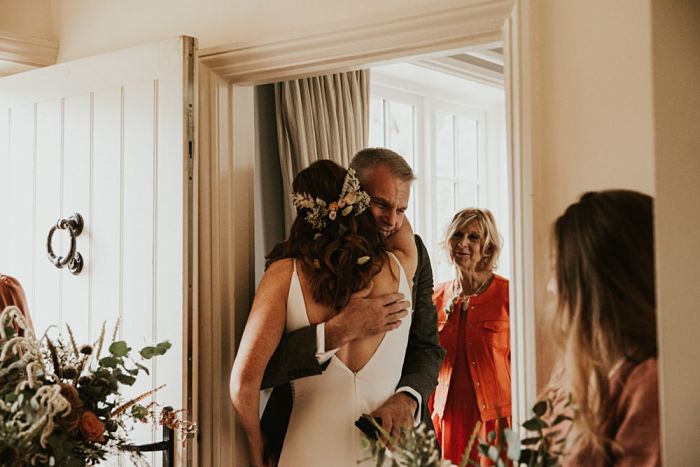 Venue Immersed in the Wild Woodland of Kent
The venue, Kingdom, is surrounded by 13 acres of woodland and the snug location made this couple's wedding day even more special. The nature around the venue also greatly supported their autumnal colour scheme.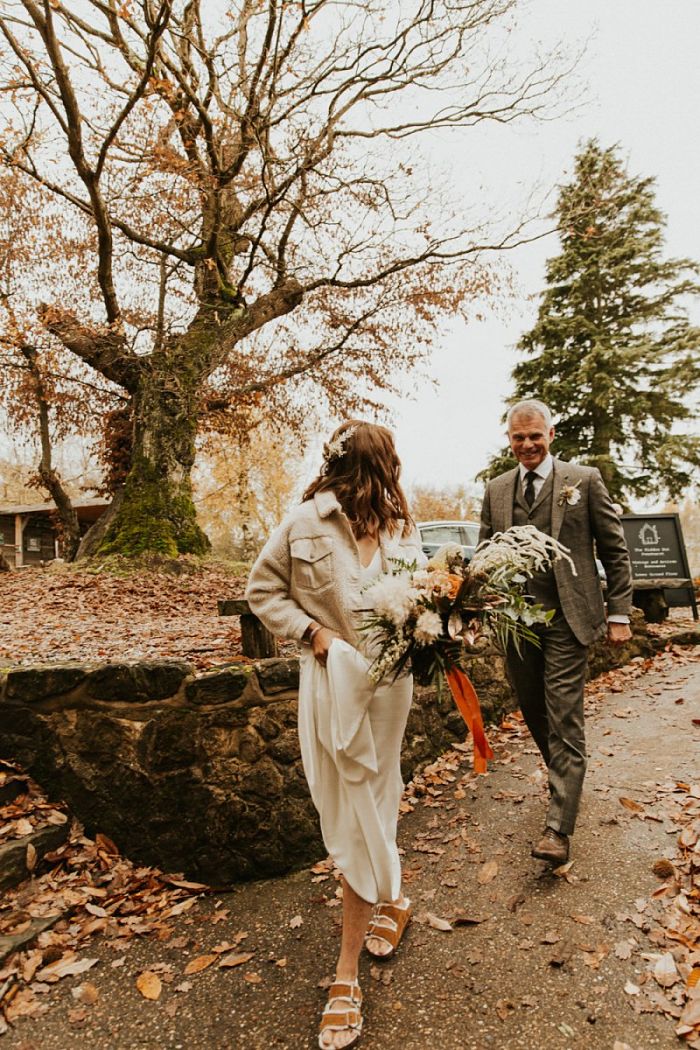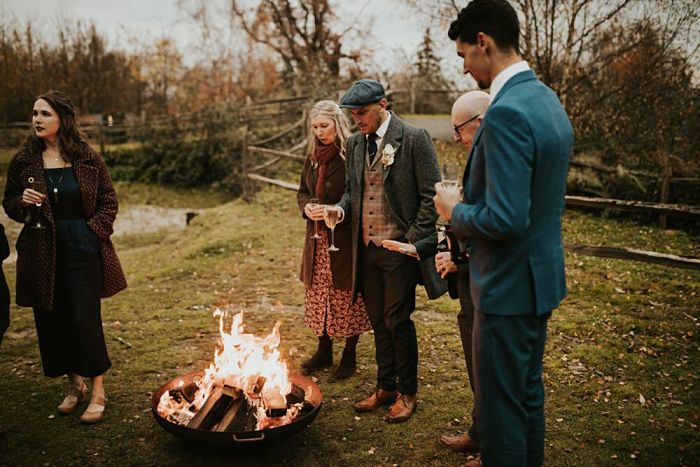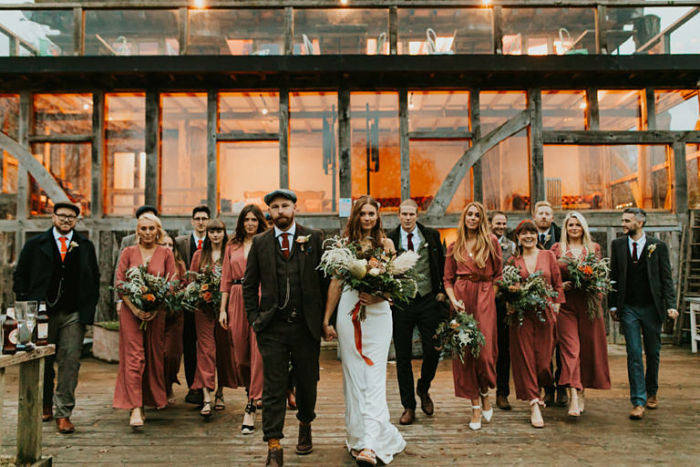 A Day Filled with Entertainment
The couple had a range of entertainment throughout the day and even opted for a band which offered their friends the opportunity to perform if they wanted to. There was also a choir performance and various games that took place throughout the day, as well as the appearance of one of their very own suppliers Brendan Mills; a renowned London based Saxophonist who has played at some of the biggest events in the world.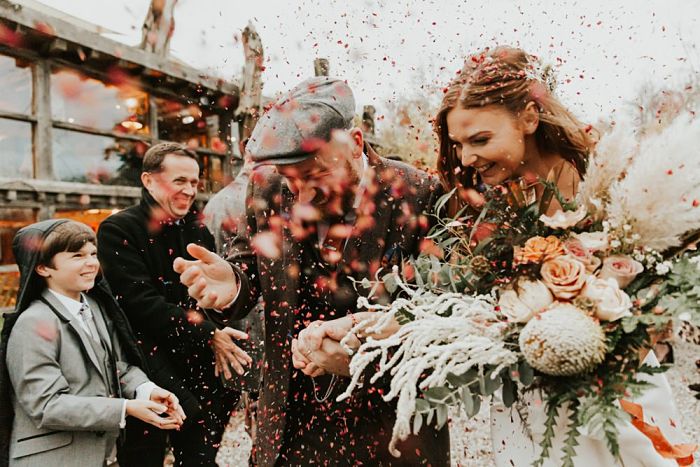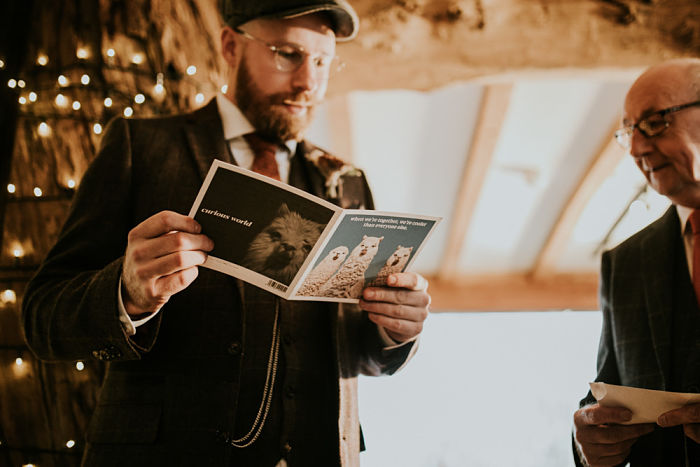 Wedding Style and Inspiration
An autumnal colour scheme was clear throughout the day from the floral arrangements, to the bridesmaid's outfits, and the Bride's choice of a simple white dress not only made her stand out from the crowd but also contrasted the beautiful colour tones that both the setting and her guests provided. The groom and his men also followed the scheme of smooth, autumn colours with brown shoes and ties that complemented the bridesmaid's outfits!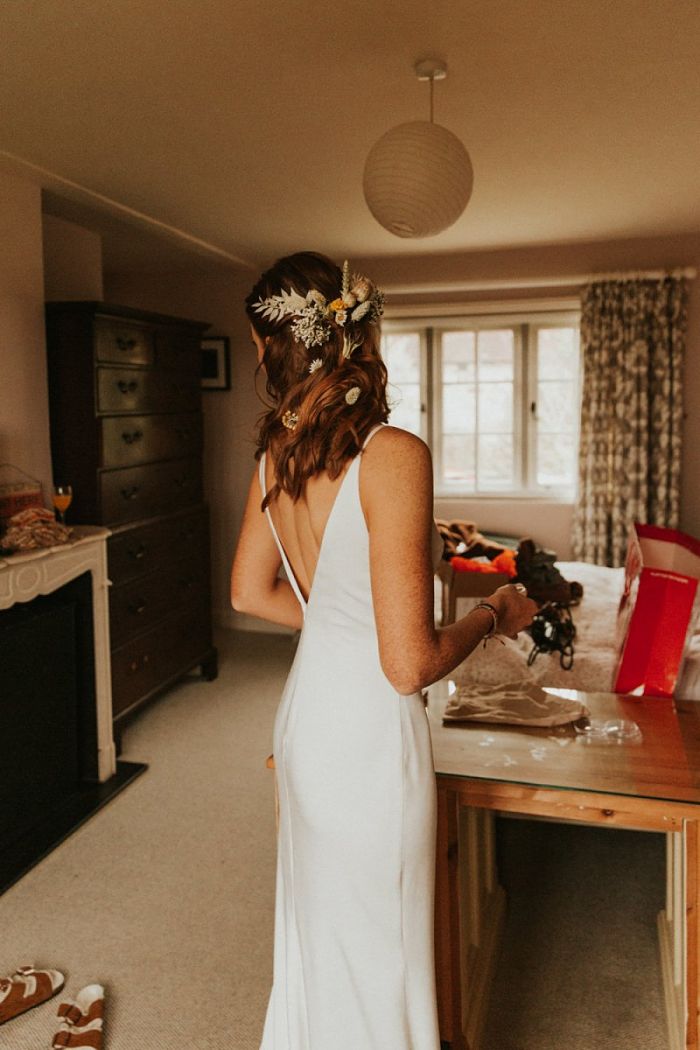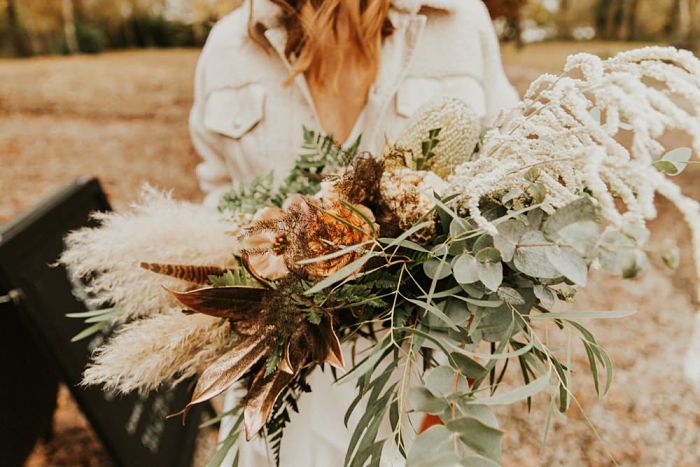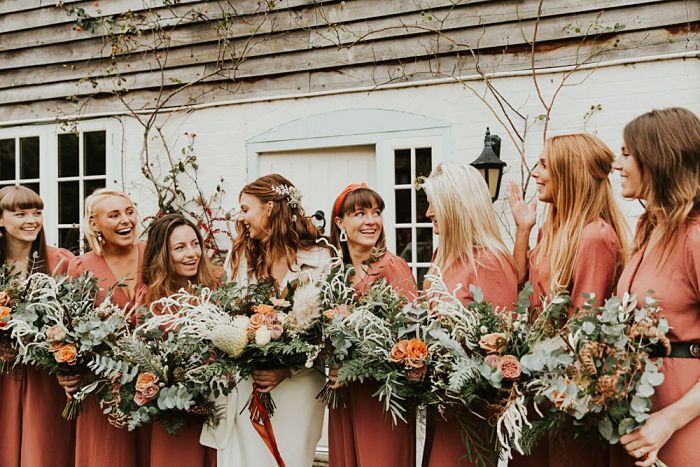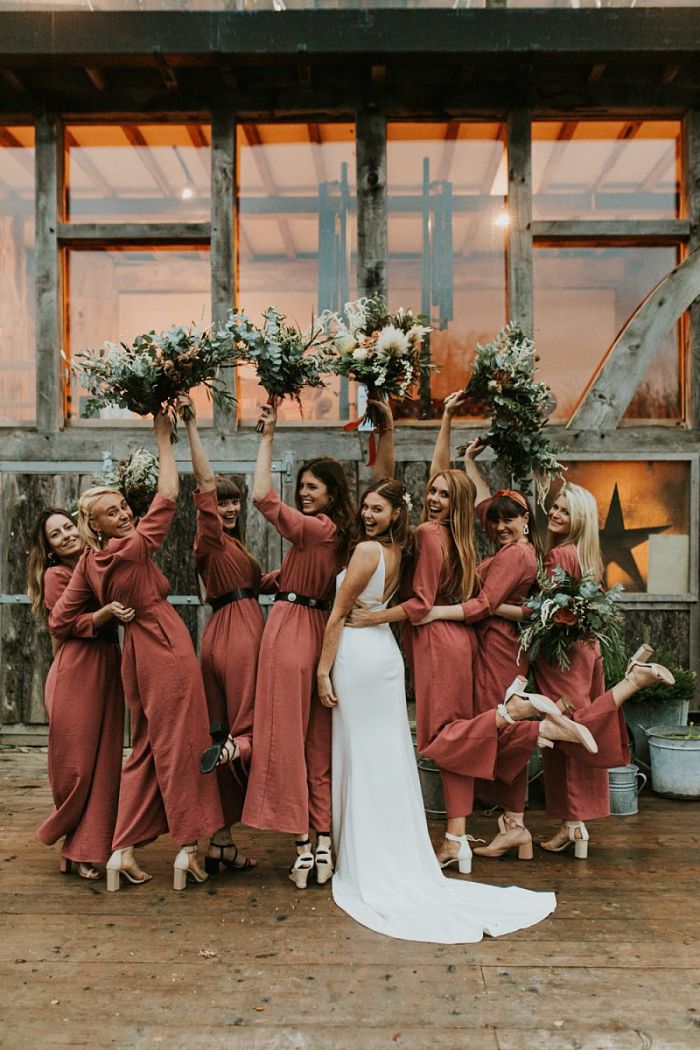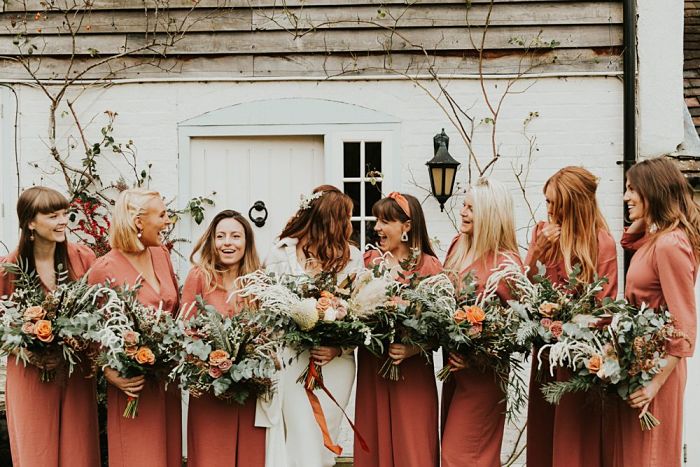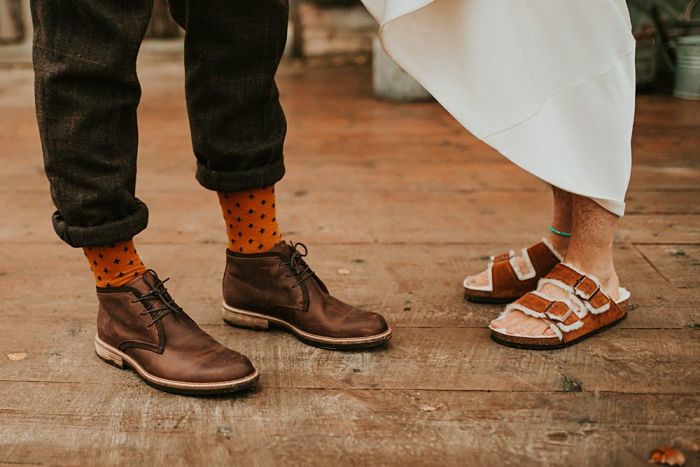 Wedding team