This wedding in Greece on board a yacht is enough to fulfil all of your Mamma Mia dreams! In this article, we have all the inspiration you'll need for a wedding on a boat covered in pretty floral details.
Only For You Events was the creator of this summer wedding boat trip, where bougainvillea flowers were scattered in every corner. Prepare yourselves for the photos by Asfis Photography and get ready to jot down all the inspiration you see!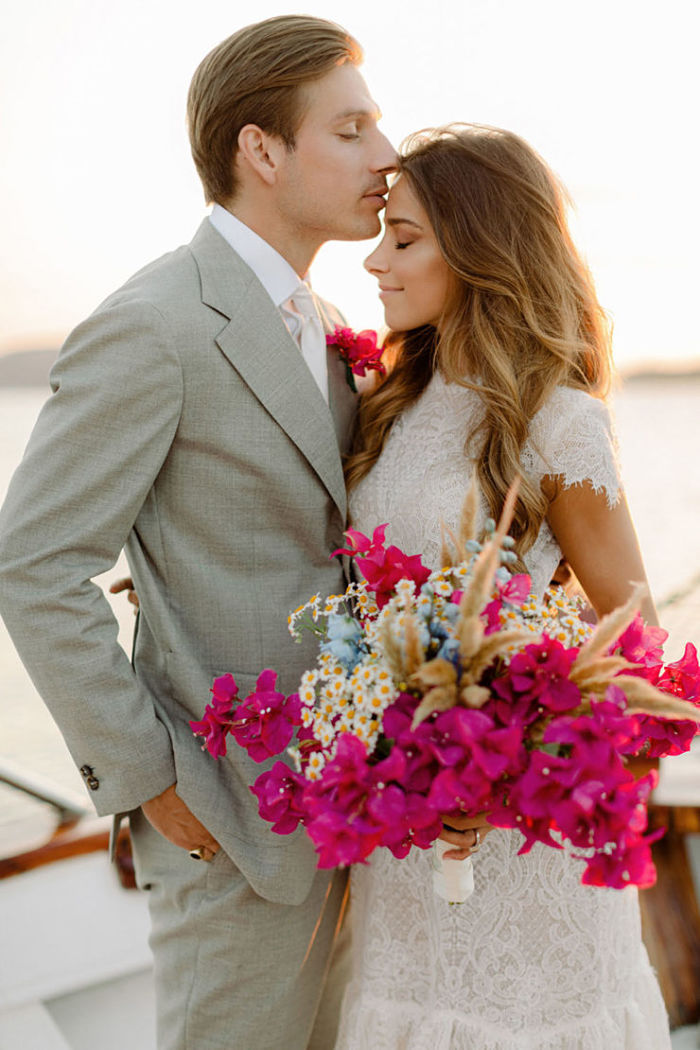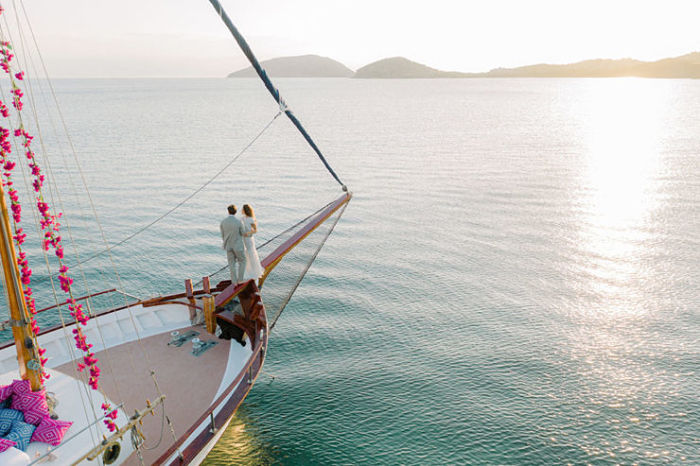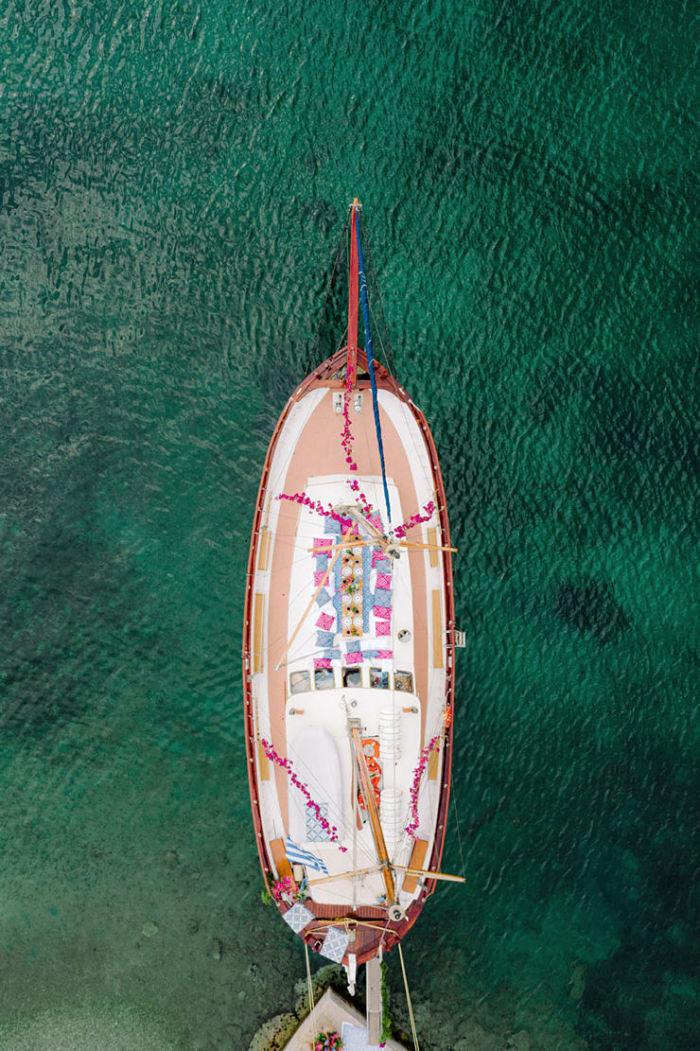 A Sailboat Covered in Flowers
Studio 7 Flowers provided the insane floral buntings which were hung all over the boat. The boat was also decorated with baskets filled with flowers and a banquet table with printed pillows which matched the colour of the ocean surrounding it.
Contrary to the popular minimalist wedding style, this wedding celebrated a mixture of different designs and colours. It had Mediterranean accents scattered across the boat, and the wedding cake was surrounded by bougainvillea and lemons. The cutlery on the banquet table was in the form of sea-urchins and shells, which perfectly complemented the Greek island theme.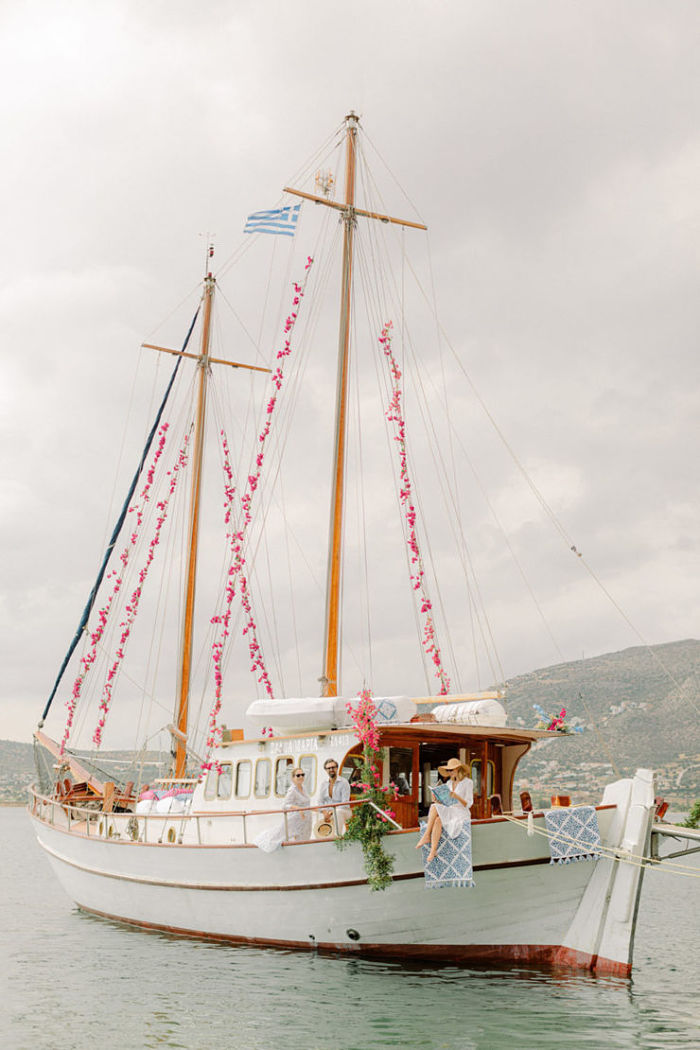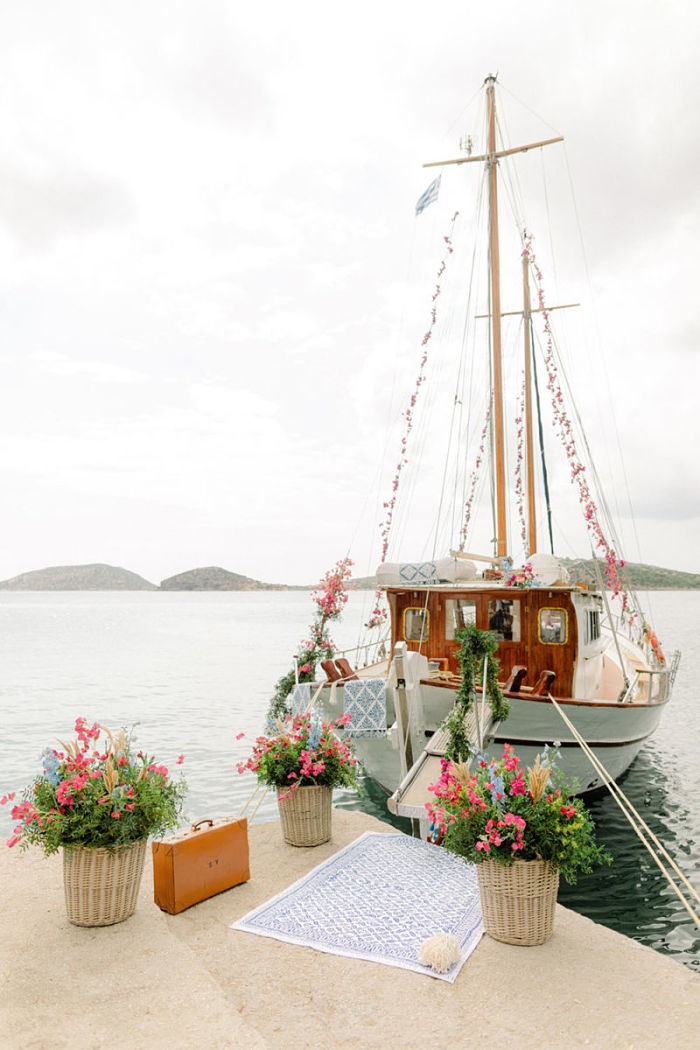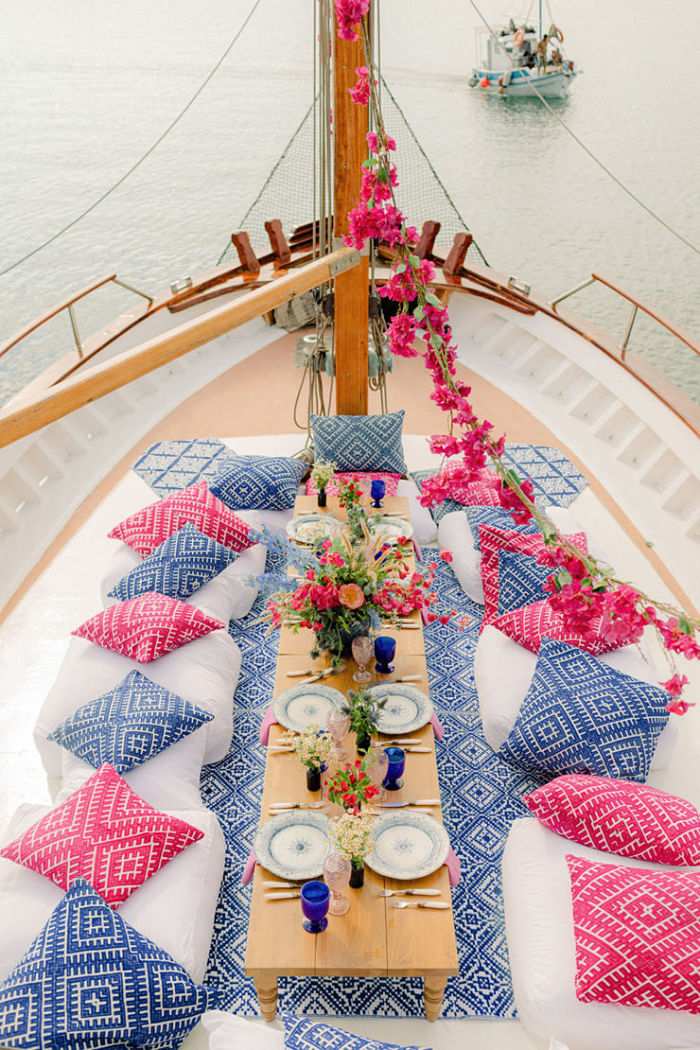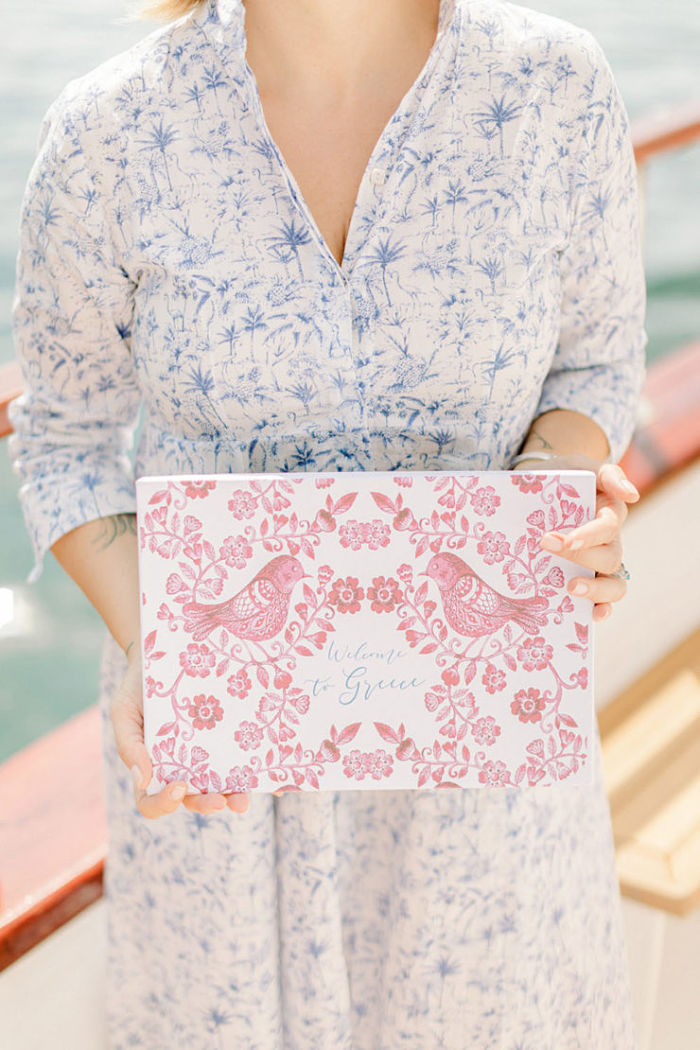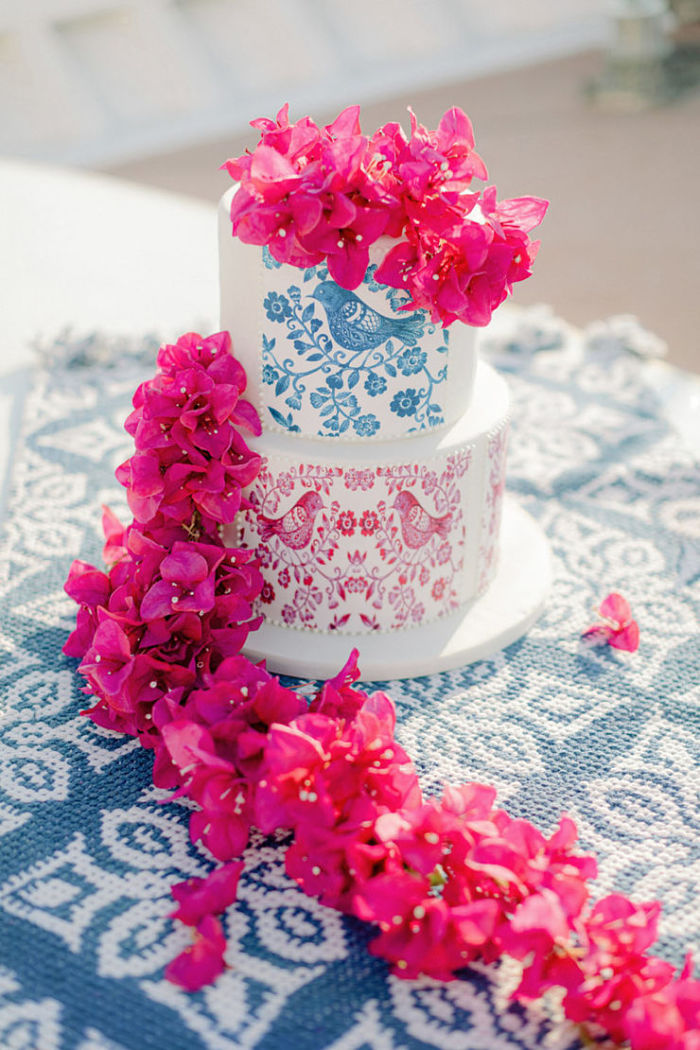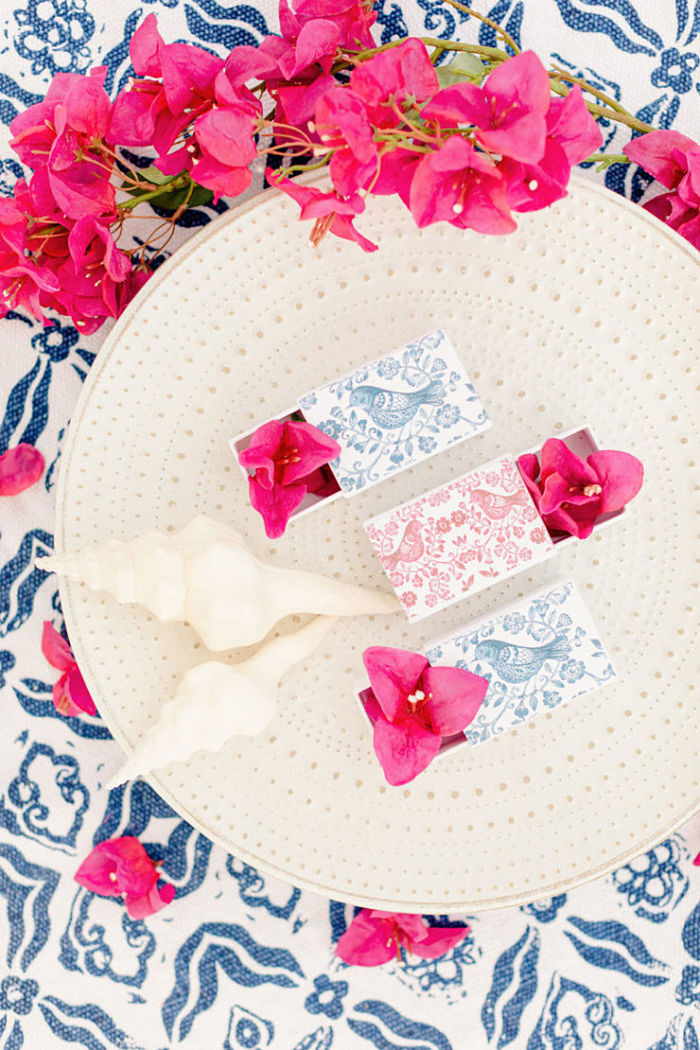 Wedding Preparations
Greece's lockdown ended sooner than a lot of other countries, but Stephanie and Sergio were keen to prioritise safety and stick to the Covid regulations. This is where the boat idea was introduced, as they decided that this would be a great way to have a smaller wedding. This was also a nice personal touch for the couple, as Sergio's work involves vintage boats.
The ceremony was held on the pier with the same floral decorations as those on the boats, and an arch formation was made using two large candle pillars. Then, the wedding party boarded the yacht and sailed into the sunset across the Mediterranean Sea!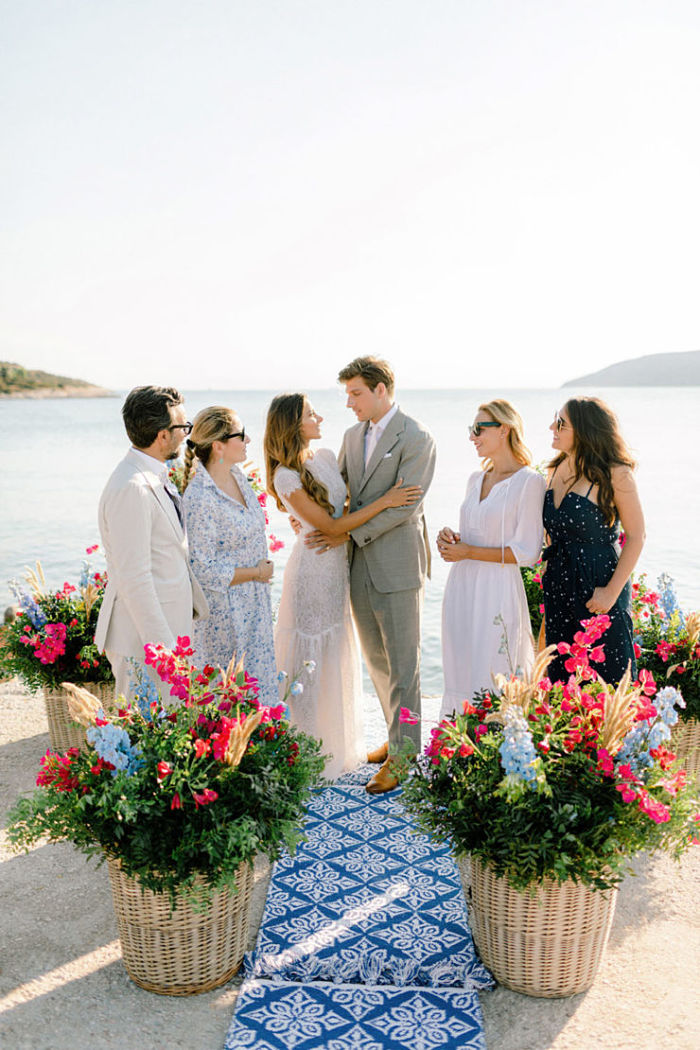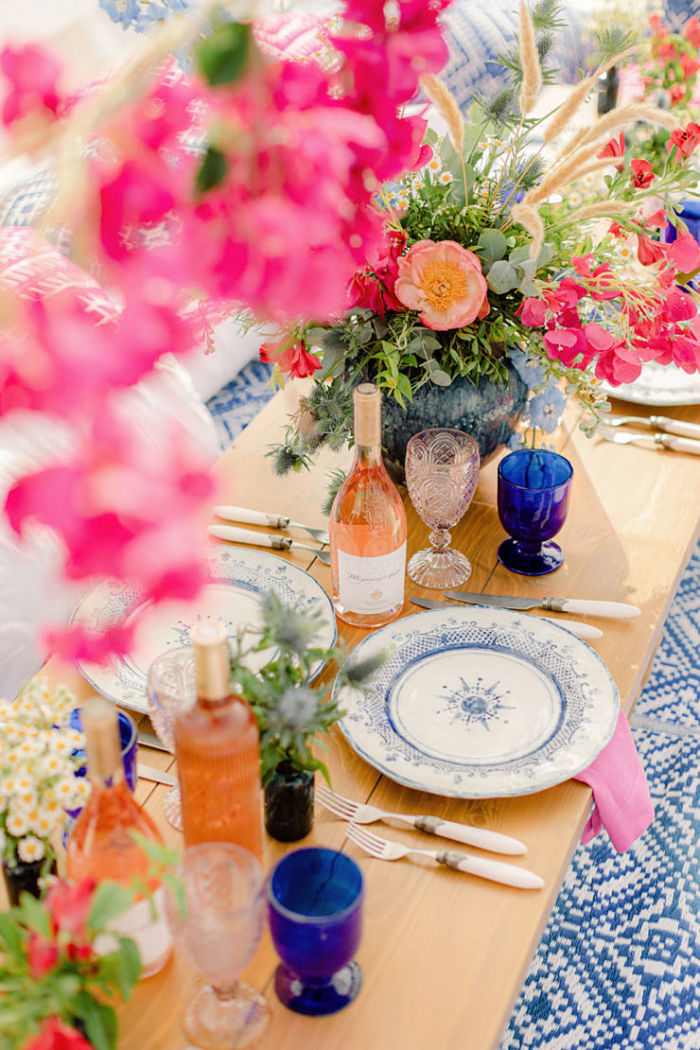 Wedding Credits:
Wedding Design: Only For You Events // Photographer: Asfis Photography // Boat Management: Boat.gr// Rentals: Style Box // Floral Design: Studio 7 Flowers // Stationery: Atelier Invitations // Table Equipment: White Lilac // Cake: Maria's Cakes & Cookies // Wedding Gown: Costarellos // Groom's Attire: Bespoke Athens // Jewelry: Gavello // Videography: Iraklis Rigas from Velvet Rose Studio //Beauty Artist: Theo Charis Makeup // Assistant Photographer: Michail G. Androulidakis