This elopement took place in Ravello, a small town in Southern Italy, and provides all the inspiration you'll need for planning a wedding on the Amalfi Coast.
Fabio and Manon, the bride and groom, recommend that you follow their steps in relying on professionals who know your wedding location well and have a lot of experience there. That way your wedding can be planned as carefully as possible, with minimal mistakes.
Keep on reading to find out more about this incredible cliff-top ceremony!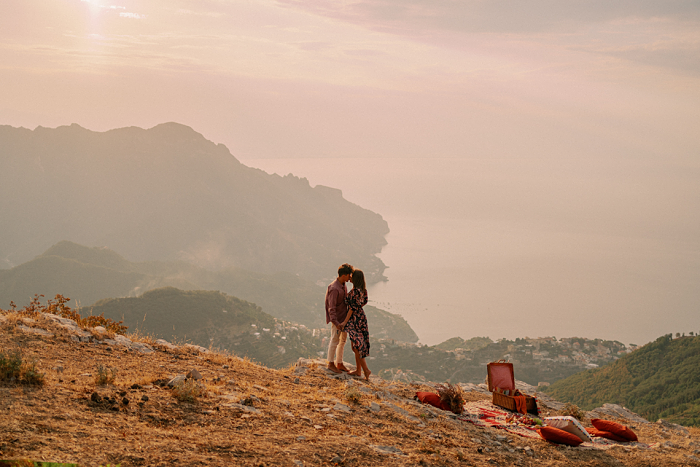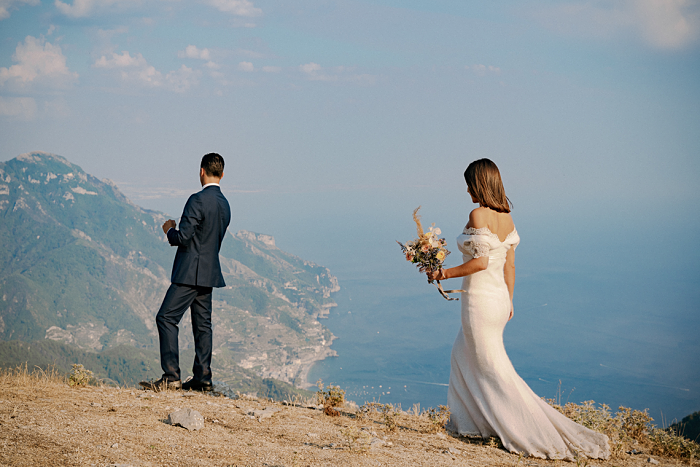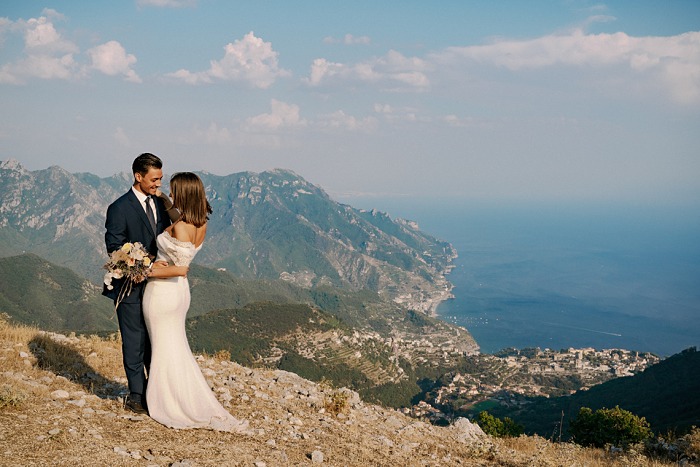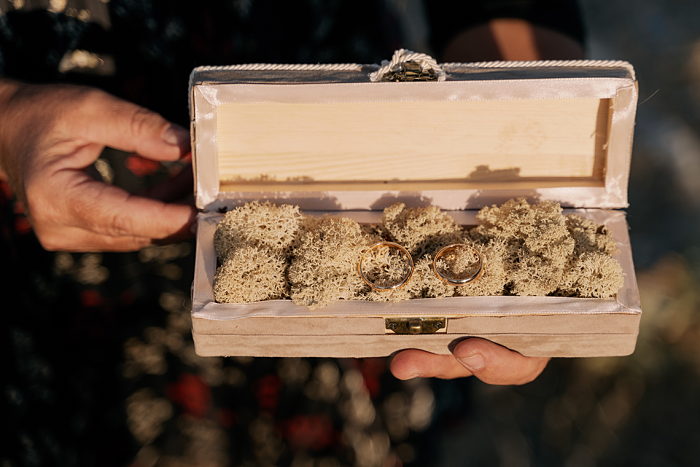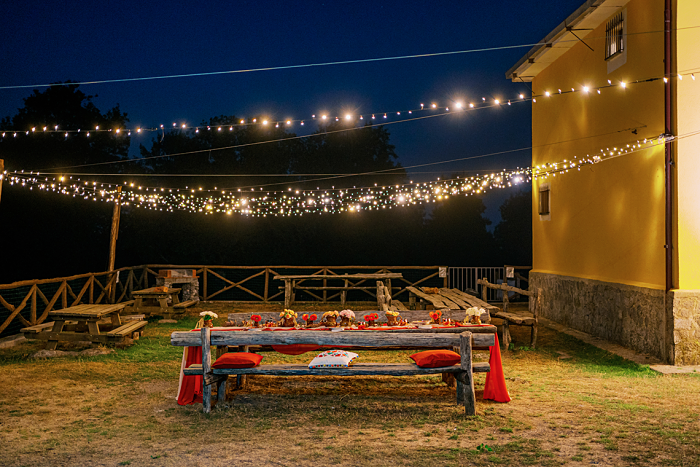 Fabio & Manon's Fairytale Love Story
Fabio and Manon originally met in Dubai on a work trip, and now they live there together. After Fabio proposed to Manon on a trip to Ravello, they both knew it was the perfect location for their wedding. Fabio is originally from Scala, the oldest village on the Amalfi coast, which can be seen from the Lattari Mountains near to Ravello.
Choosing a wedding destination with lots of personal history is a great idea because it provides a magical backdrop for the ceremony.
Ravello: A Wedding Destination Overlooking the Amalfi Coast
The exact location of the ceremony was an intimate spot above Ravello where the ocean sparkled magically in the background. As the couple are passionate about nature and the outdoors, they chose the perfect secluded spot where they could have their romantic ceremony privately whilst also being able to take in the jaw-dropping views.
Intimate weddings are becoming more and more popular at the moment, and Fabio and Manon's wedding shows exactly how it can be a good thing. Having fewer guests allows you to be more adventurous whilst planning your wedding, and it allowed them to choose a less accessible wedding location.
The wedding planner designed the ceremony to be in front of a tepee covered with roses, eryngium and other floral décor such as pampas grass. It was truly stunning in itself, and the backdrop made it even more enchanting!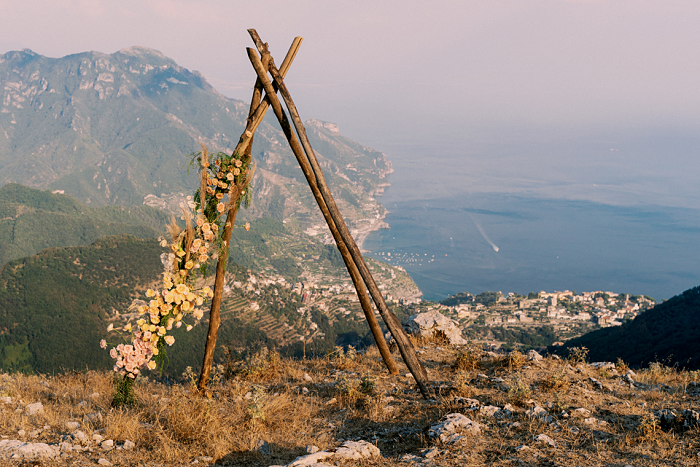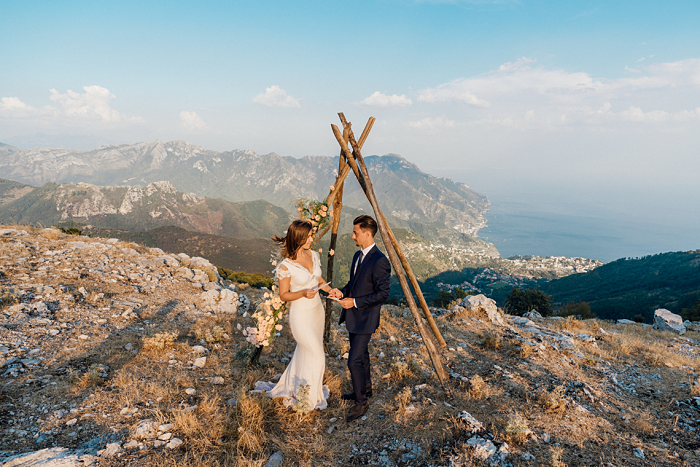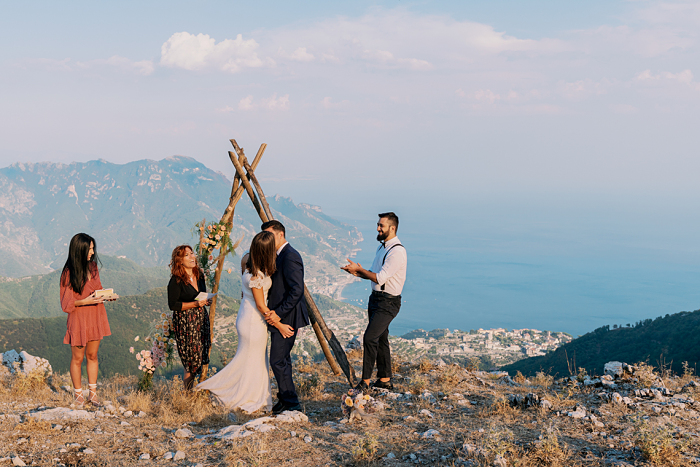 Choosing the Wedding Suppliers
As lovers of hiking and exploring, the couple wanted to choose a photographer and videographer who shared this passion with them; Enrico Capuano, the photographer, actually helped them to find their secluded wedding spot.
They wished for a wedding planner with lots of experience in the Amalfi coast, and Melina Merenghi was the perfect choice. She has worked there for a long time and did a superb job at organising the wedding in a short period of time.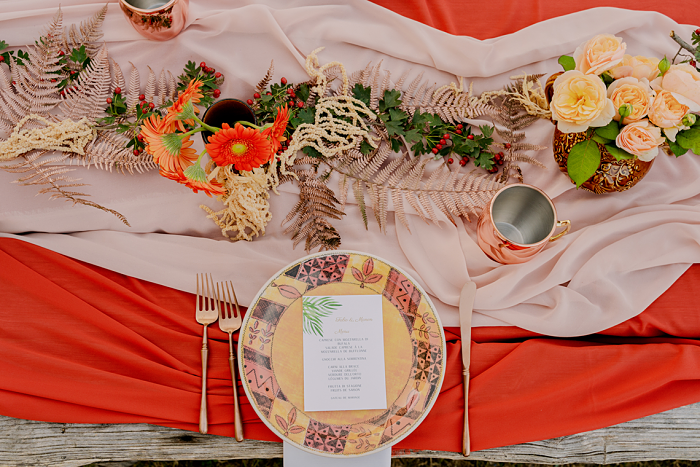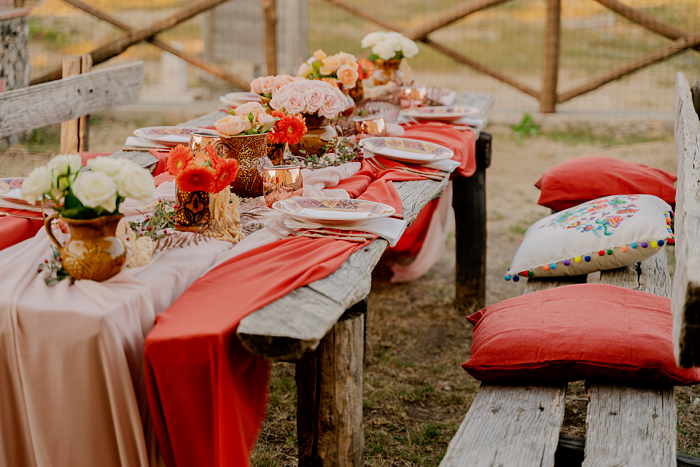 Wedding Décor
The colour scheme was chosen to complement the natural surroundings, including the cliff rocks and wood. The tones ranged from a vintage pink to terracotta. The stationery was designed with a fern design to reflect the fern woodland surroundings, and the menu offered traditional local food.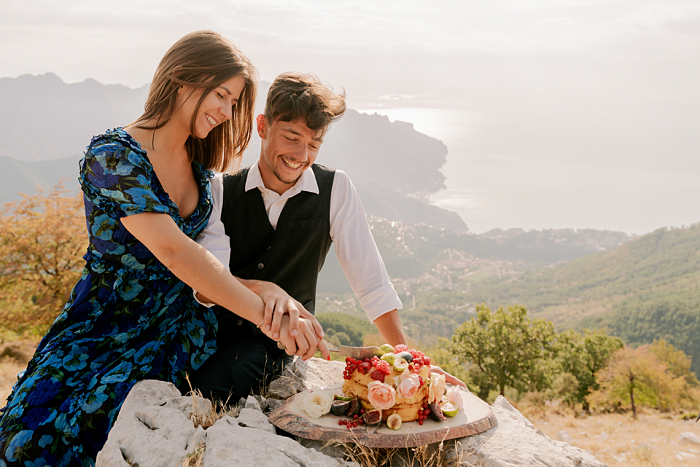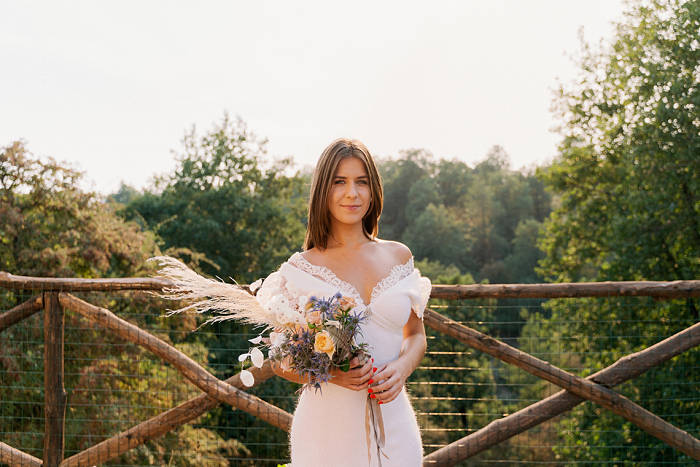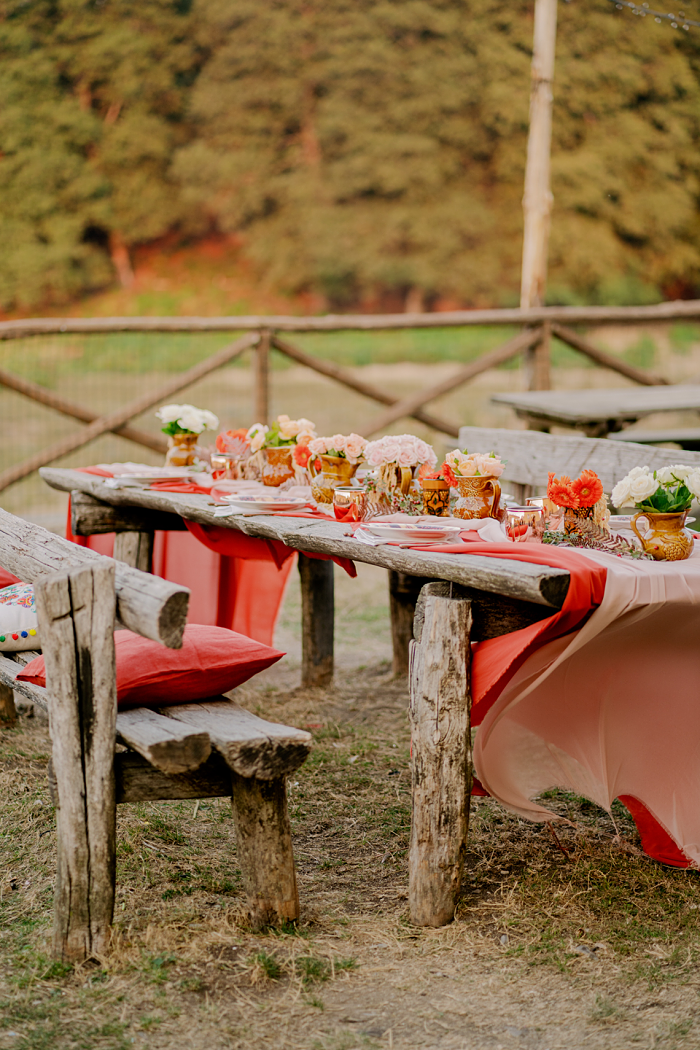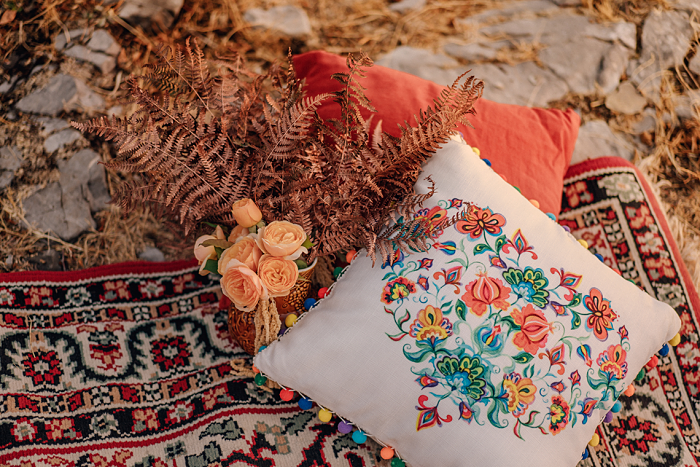 Wedding Highlights
Fabio and Manon's favourite wedding moments included the breakfast picnic at sunrise, and the ceremony that was accompanied by a soft breeze from the ocean. They also loved the wedding reception after lunch, which included lots of happy singing and dancing, and even a game of football!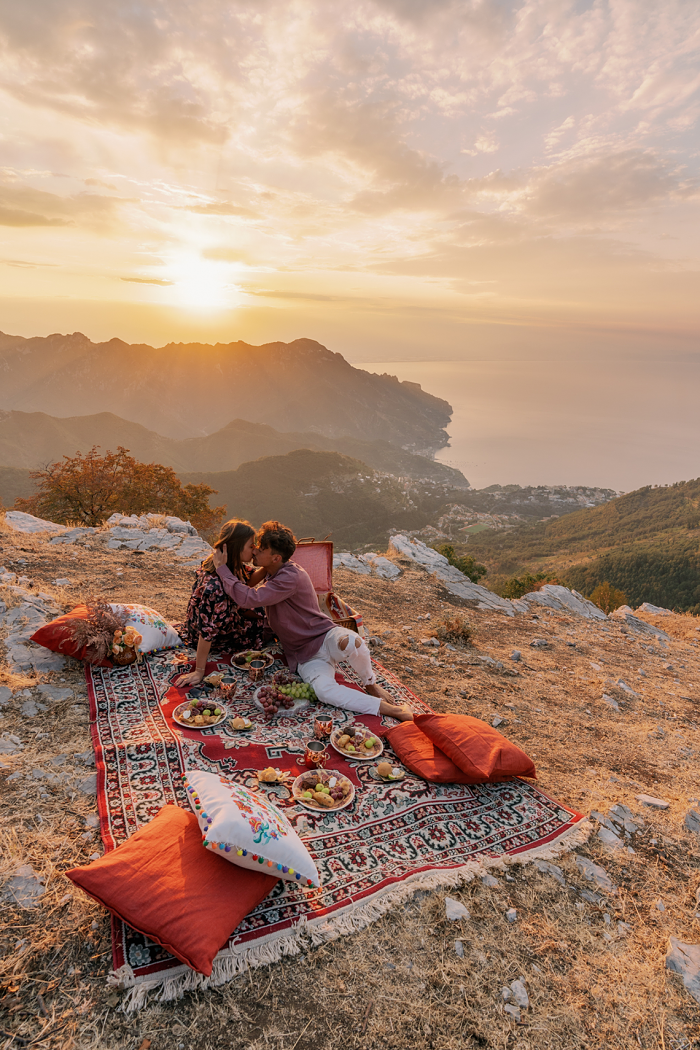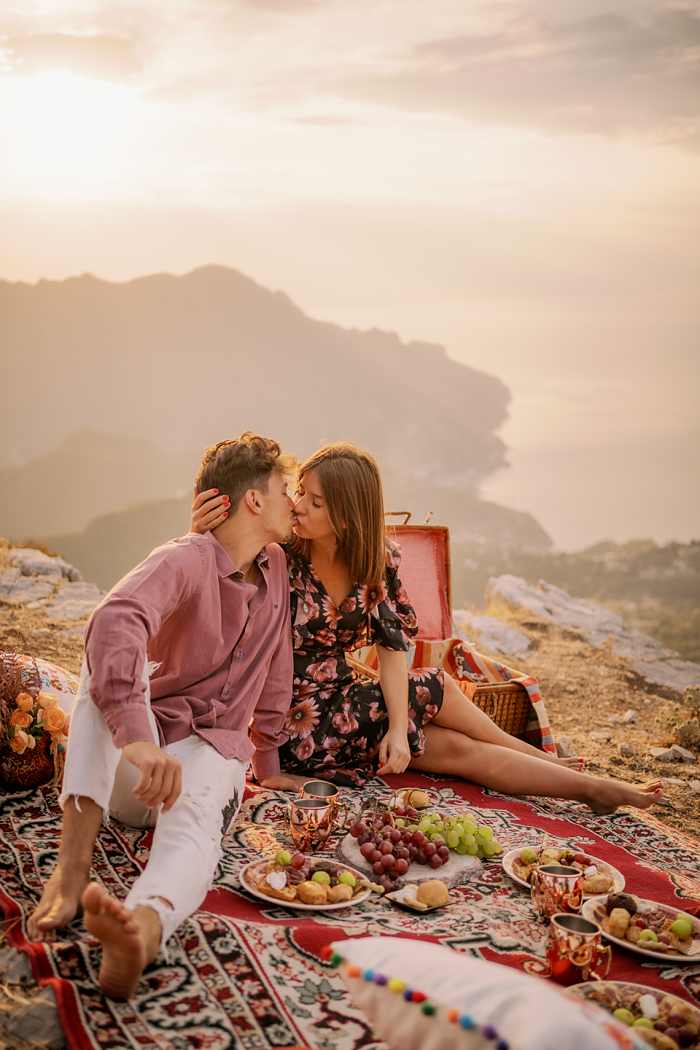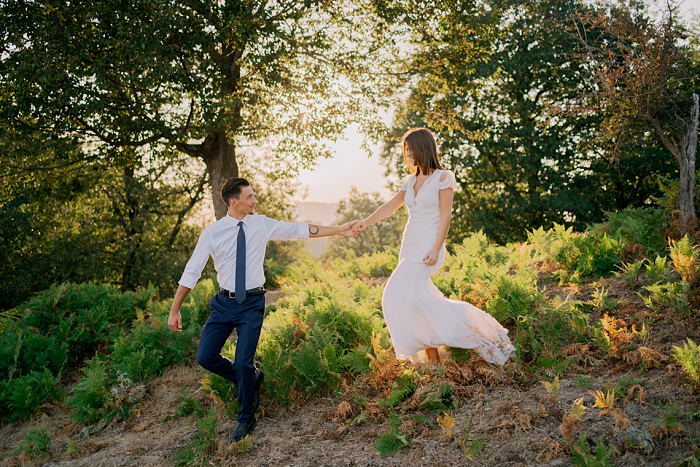 Wedding Credits:
Photographer: Enrico Capuano // Videographer: Giovanni De Rosa  // Wedding Planner, Stylist, Paper Goods & Wedding Cake: Melina Mirenghi  // Location and Catering: Rifugio Santa Maria dei Monti  // Location Manager: Consorzio Turistico Ravello Sense  // Floral Designer: Maria Starace per L'arte del fiore Starace // Rentals: Geg Party Service