Despite the Covid restrictions that have drastically changed our lives over the past ten months, many couples still want to go ahead with their wedding. This means that they have to make compromises in order to obey the rules, resulting in much smaller, intimate weddings with very few guests.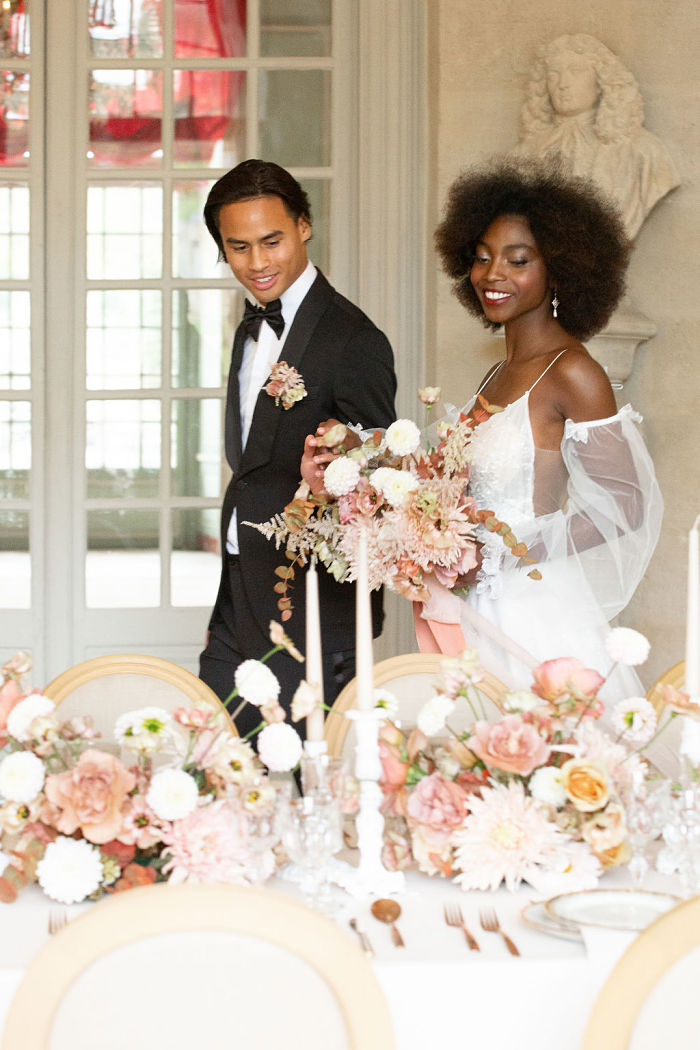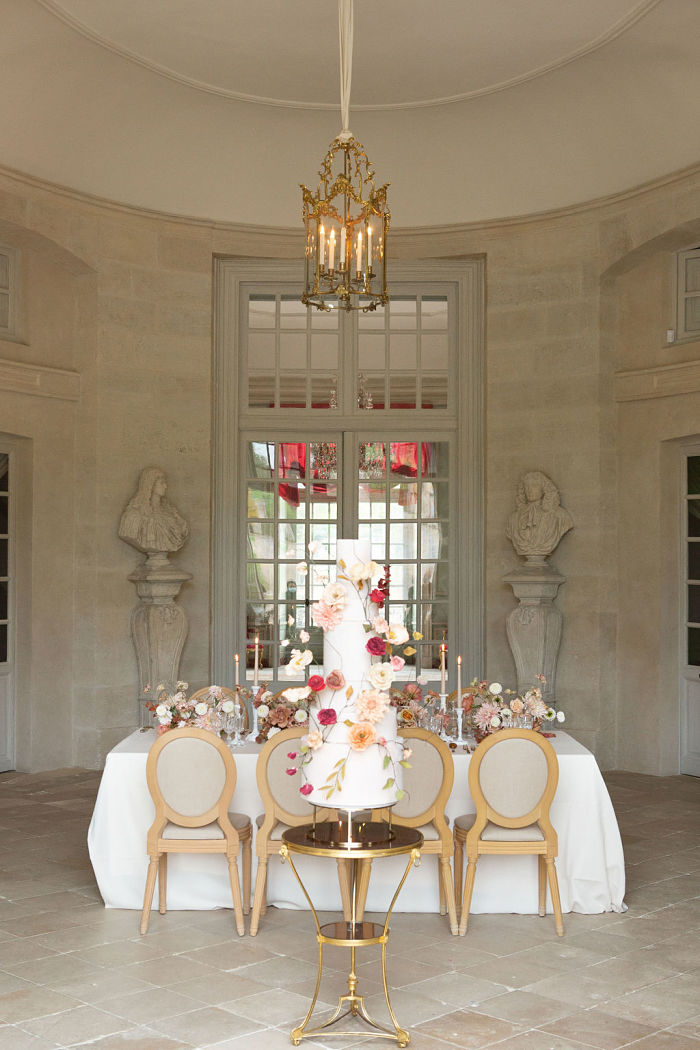 Alyssa and Bryan managed to plan their stunning wedding with the help of Sanaa from Frenchic Eventswithout letting the restrictions negatively impact their special day.
The event was marvellously photographed by Chaima Anna and recorded by the talented Horizon Wedding Film, and here we have all of the photos to help inspire you to go through with your wedding.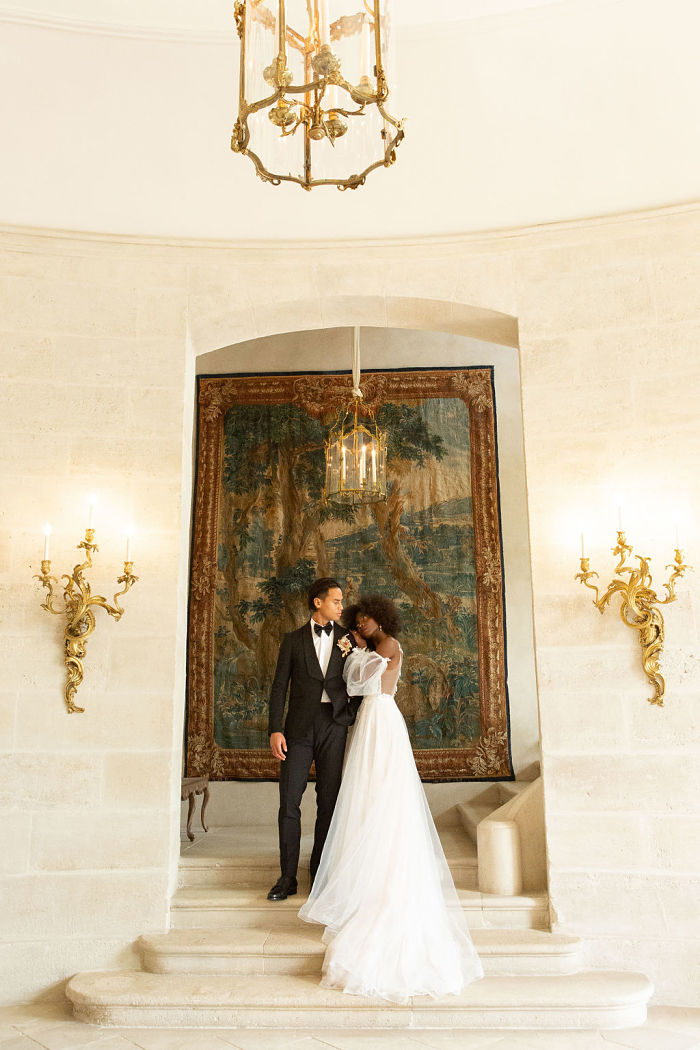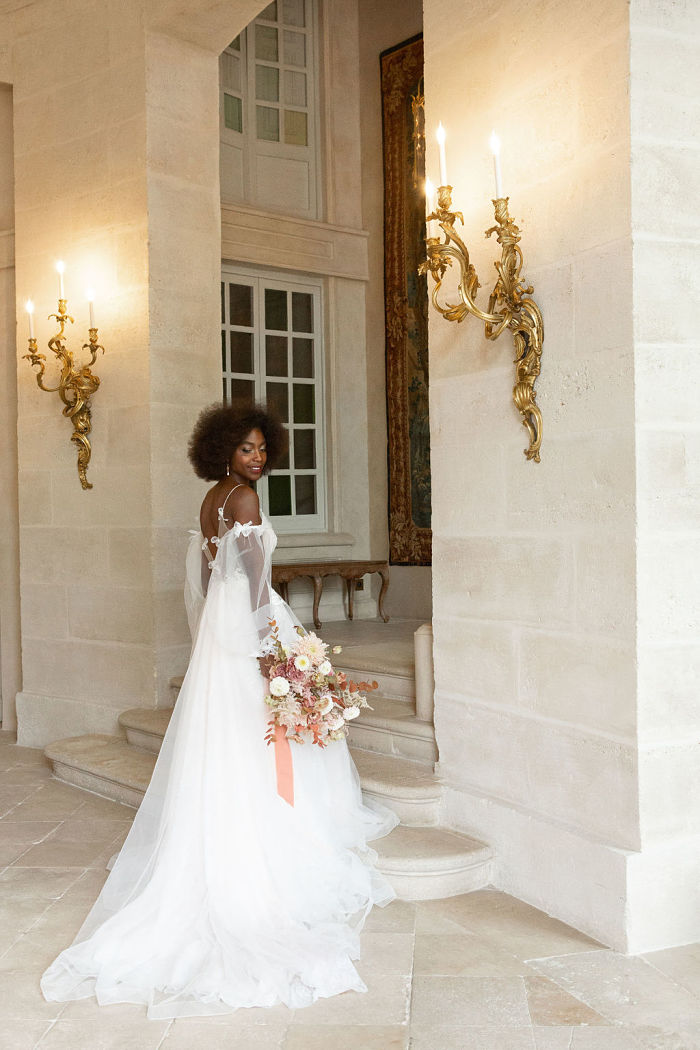 Wedding Location
The couple chose to have their wedding at Château de Villette, a large country estate house just under an hour away from Paris. This was the perfect, romantic setting for their day and meant that their wedding had a mixture of elegance and fun as they graced the grounds of the beautiful gardens.
The Covid restrictions make weddings much smaller nowadays, but for some people this is a bonus. Alyssa and Bryan had six of their closest friends and family attend the wedding; this was great for them as the small number meant that they could fly everybody out all the way from the United States.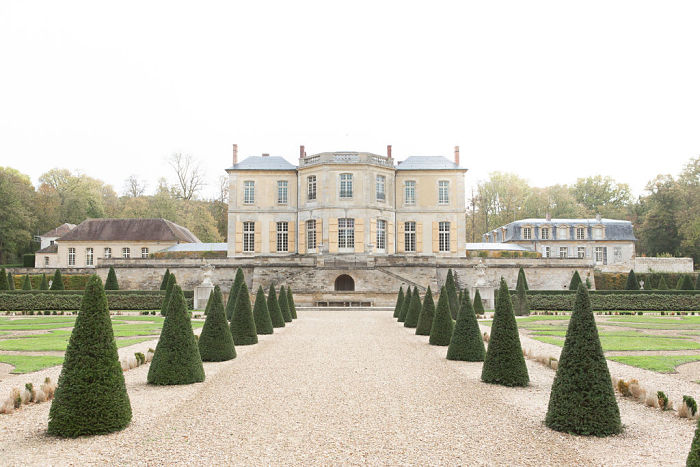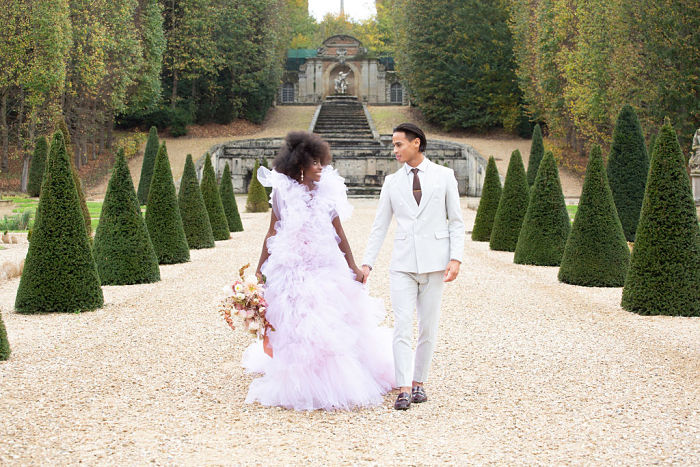 Wedding Colours
The ceremony consisted of hues of light green, white and warm summer colours like terracotta and light brown. This sophisticated colour scheme matched perfectly with the venue that contained lots of furniture and decorations from the 1900s and created a stylish atmosphere.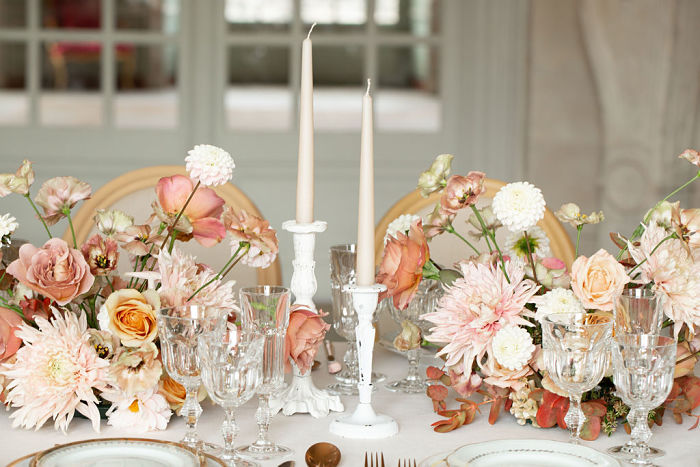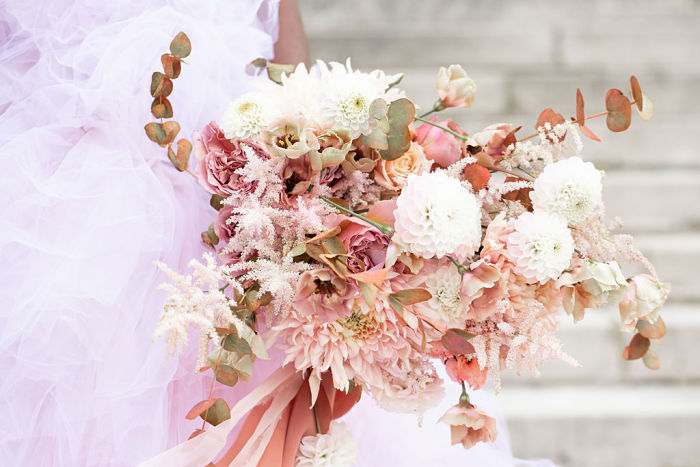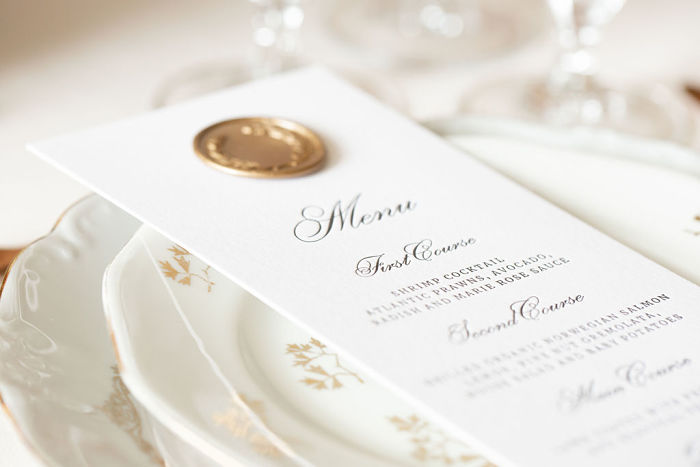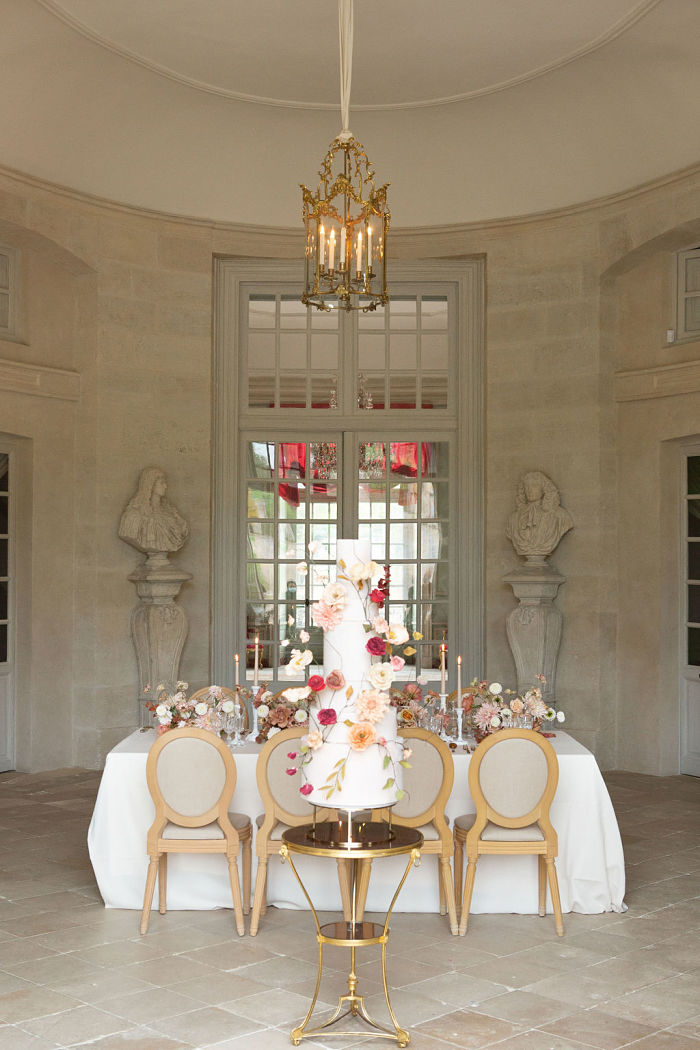 Wedding Style
Alyssa opted for a Millia London gown which looked stunning against the classical backdrop of the venue. Her accessories were from So Hélo Bijoux and she wore a smart pair of heels by Bella Belle.
Bryan sported a light brown groom suit with a matching tie from L'Instand Costume; they both fit in so well with the venue's style!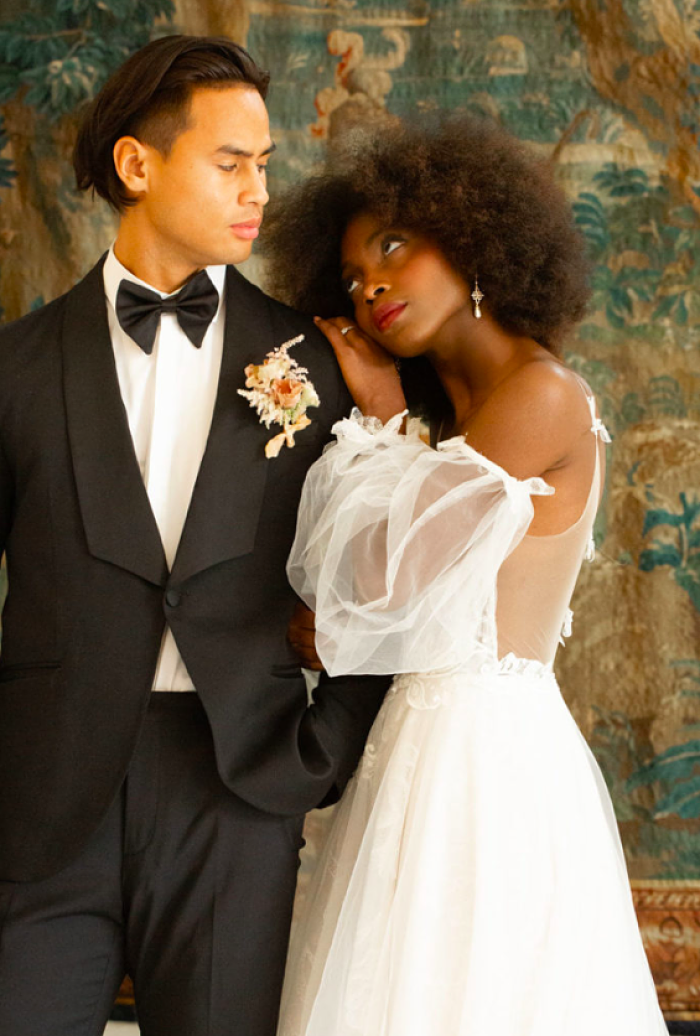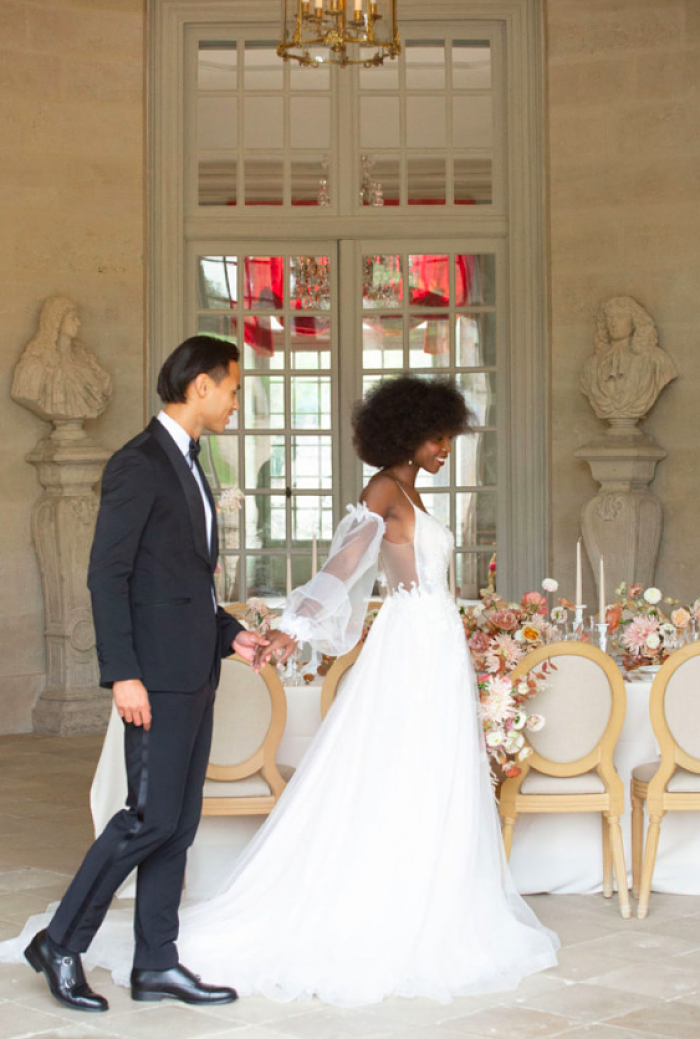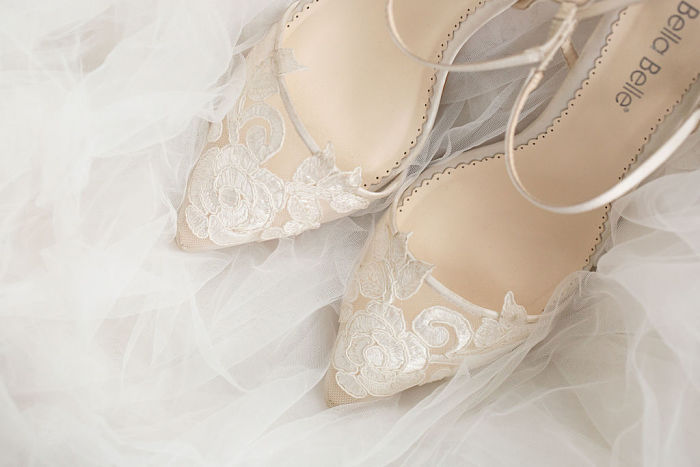 Wedding Flavours
After the couple shared their unforgettable moment saying their vows, the wedding party moved to the banquet table where they enjoyed Mediterranean prawns and salmon.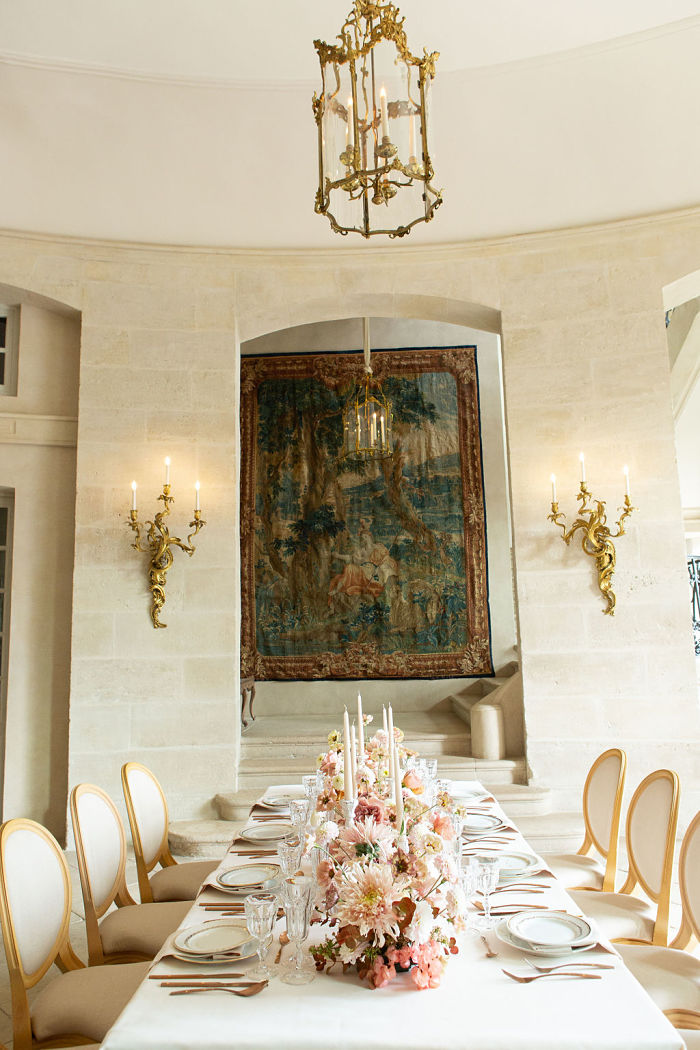 Their six tier wedding cake by Bouchra Paris was so impressive and the dulce de leche flavour was a perfect way to satisfy their sweet tooth after an exquisite meal.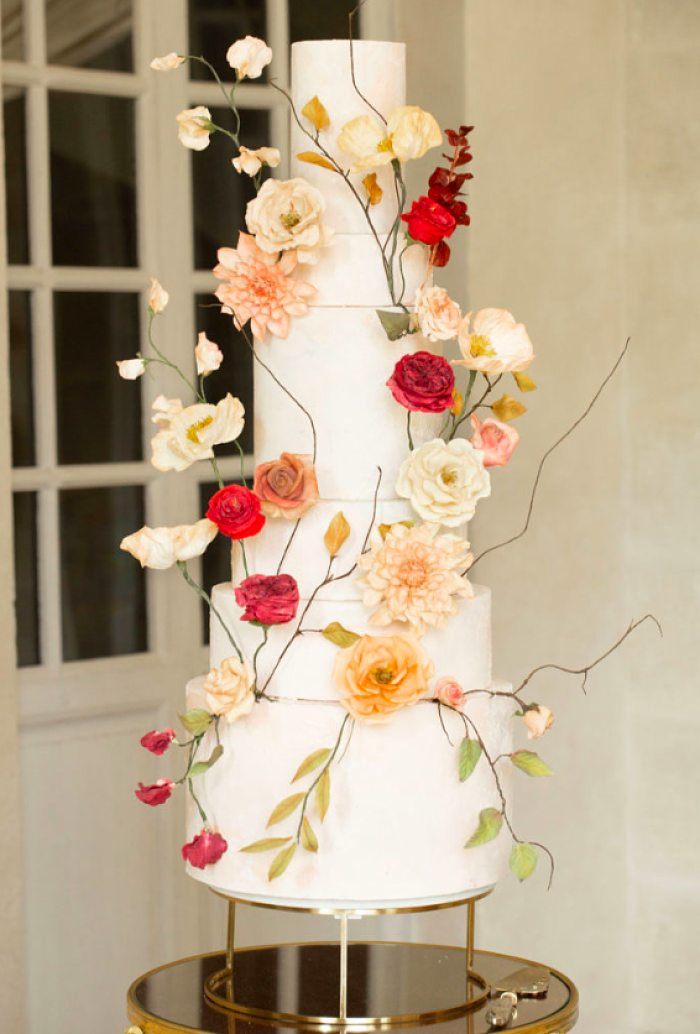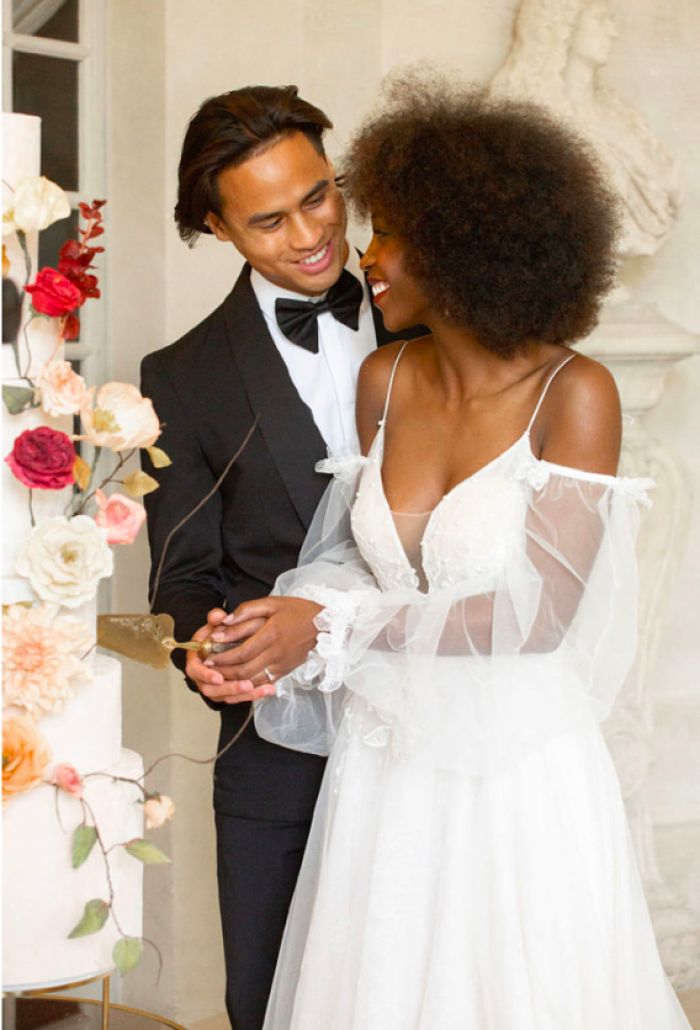 To finish the day, everybody moved to the dance floor where they entertained themselves with music and laughter right until midnight!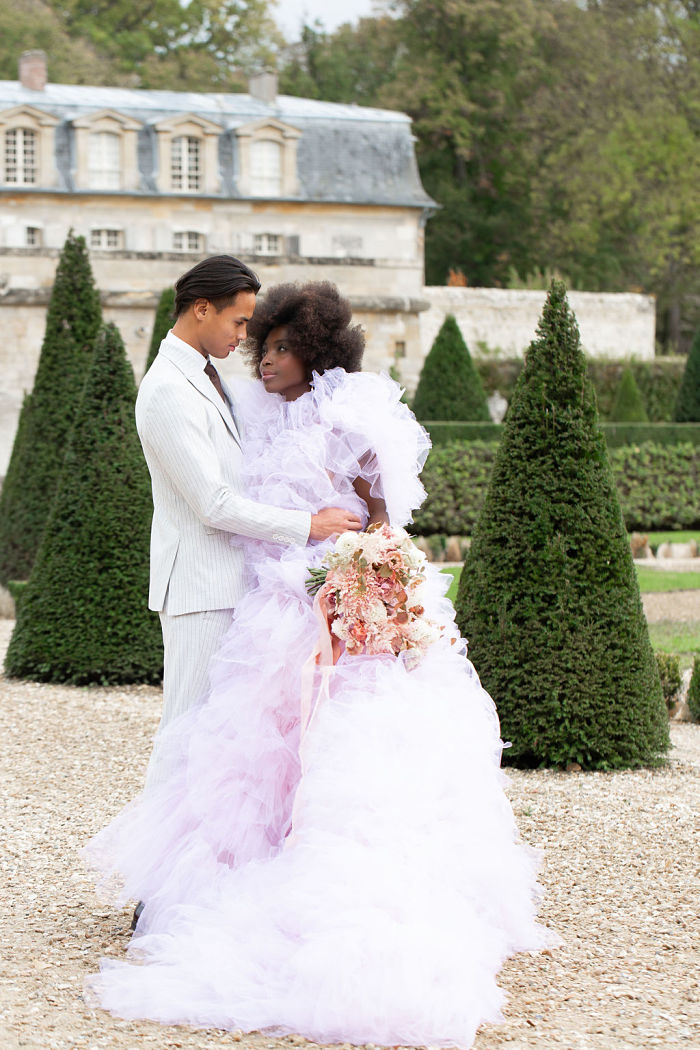 Wedding team:
Wedding planner and coordination: Frenchic Events // Venue: Château de Villette The Heritage Collection // Design and Florals: Véronique Lorre // Photographer: Chaima Anna // Videographer: Horizon Wedding Film // Rentals: Vaisselle Vintage & Maisons Options // Muah: Fanny Wong Beauty // Stationery: Lettering by GRG // Ruffled Gown: Millia London // Wedding dress: La Mariée Capricieuse // Wedding Shoes: Bella Belle Shoes // Groom´s outfit: L'Instant Costume // Cake: Bouchra Paris // Accessoires: So Hélo Bijoux