No matter how much money and time is spent on planning the perfect wedding day, we all know that at the end of the day weddings are all about love! This wedding shoot in Austria shows us exactly how to host a wedding that is all about the love between the couple itself and a beautiful moment shared with closest friends and family.
Event Austria's Natalia Denegina and Aiola Graz planned and organised this stunning ceremony at Aiola im Schloss in St. Veit, a little town in Austria. The photographer, Liliia Chuba captured these incredible photos that we have to show you how love can be celebrated by anyone!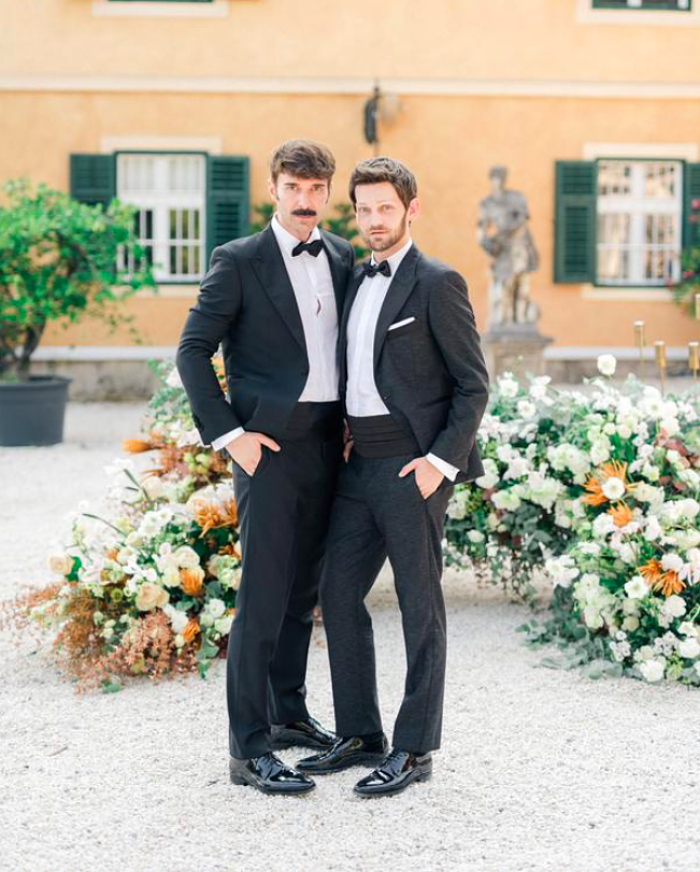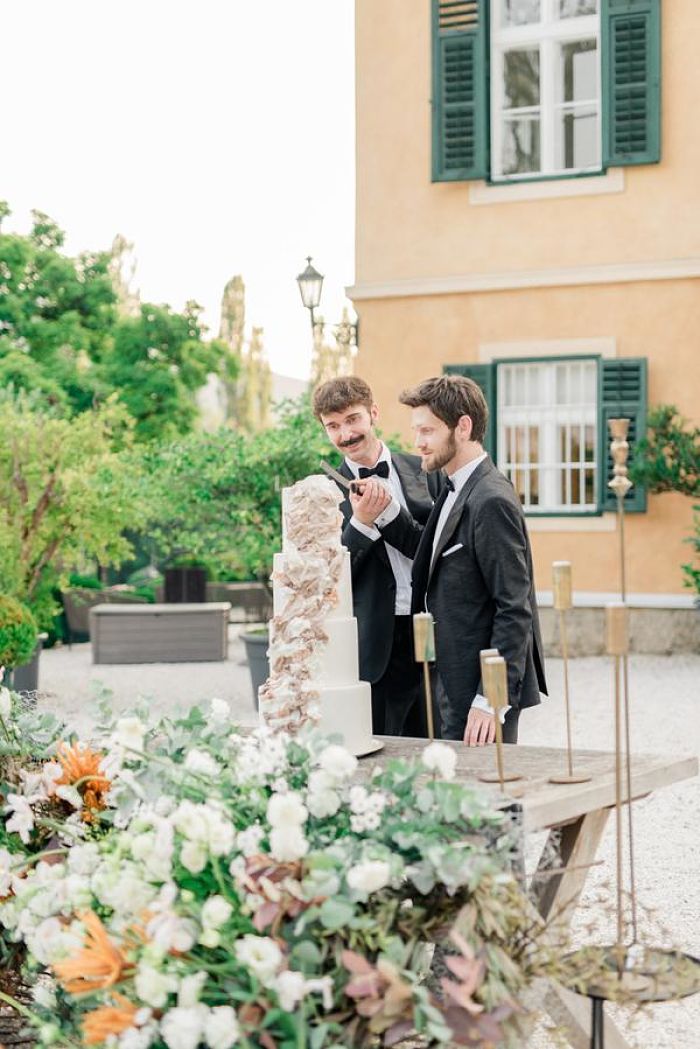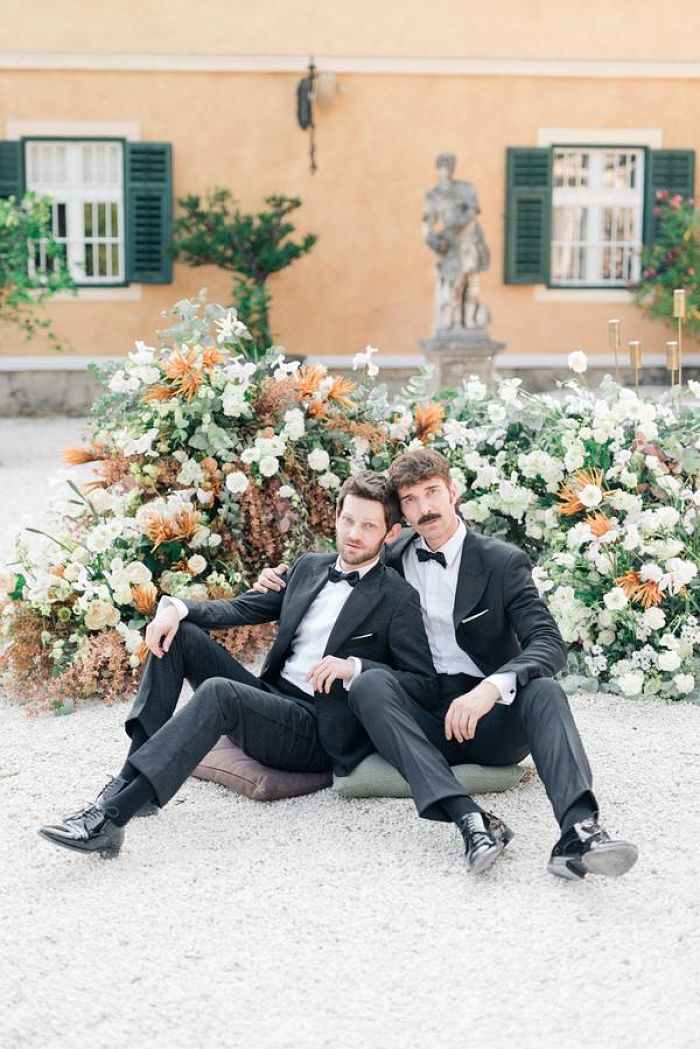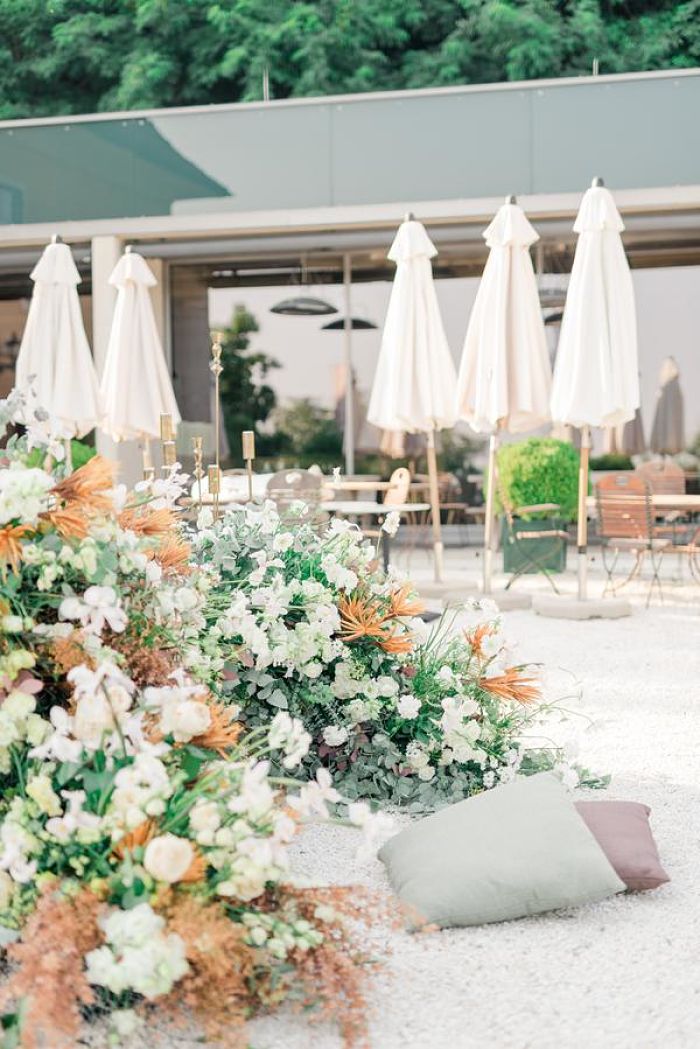 Wedding Setting
The ceremony itself took place in an ancient castle near Graz, Austria's second largest city, and had a 1920s theme using vintage whiskey bottles, cigars, vintage tables, brass plates and fancy bow ties.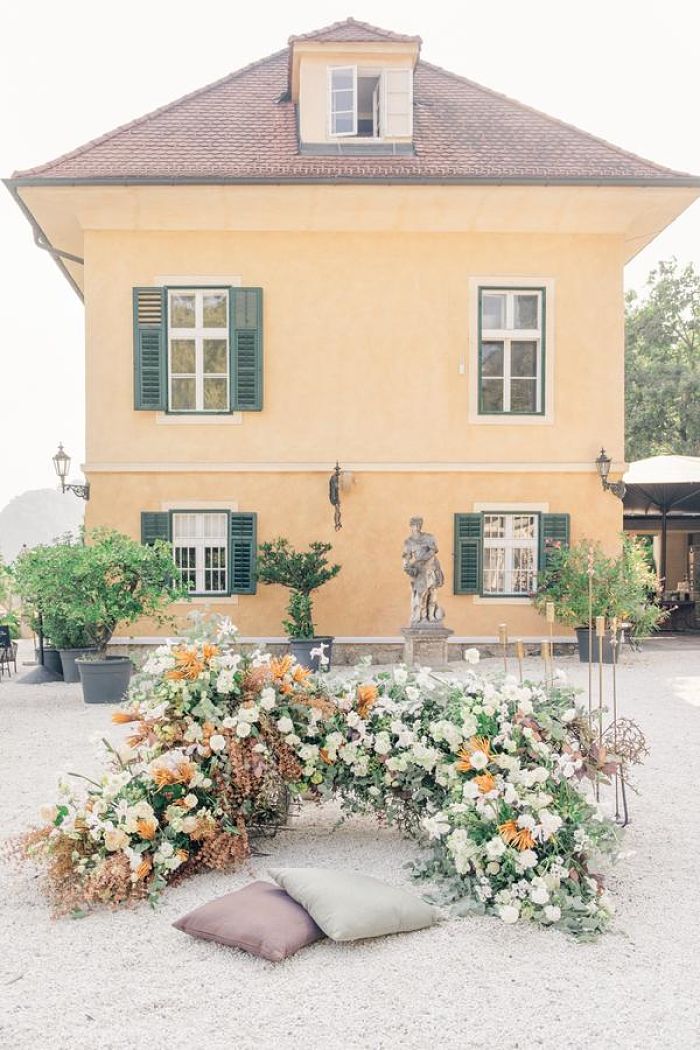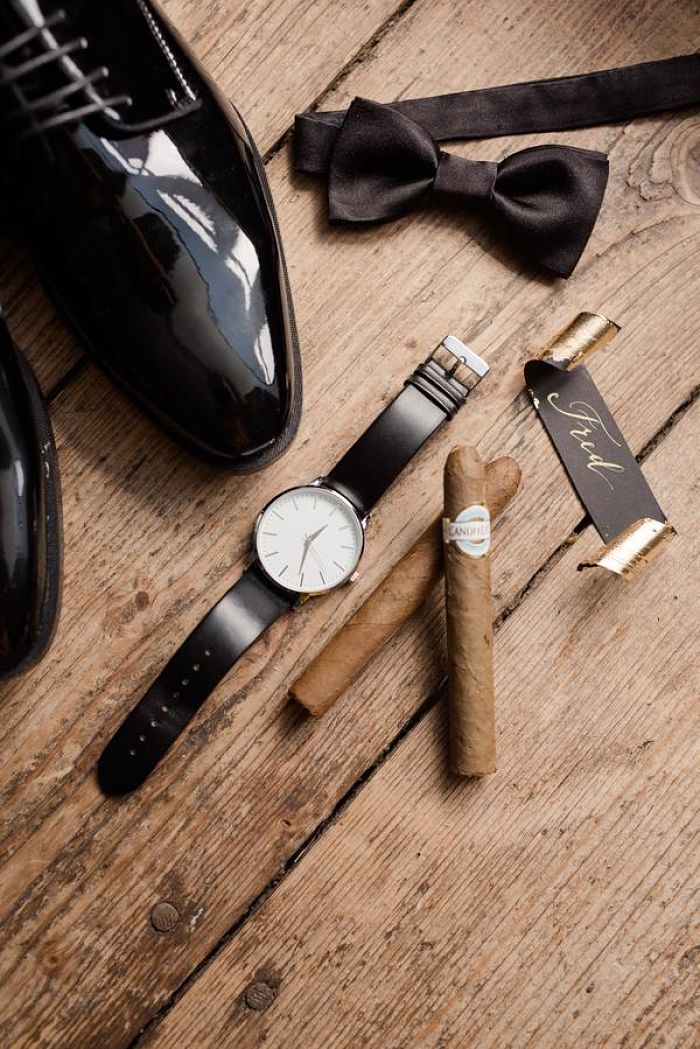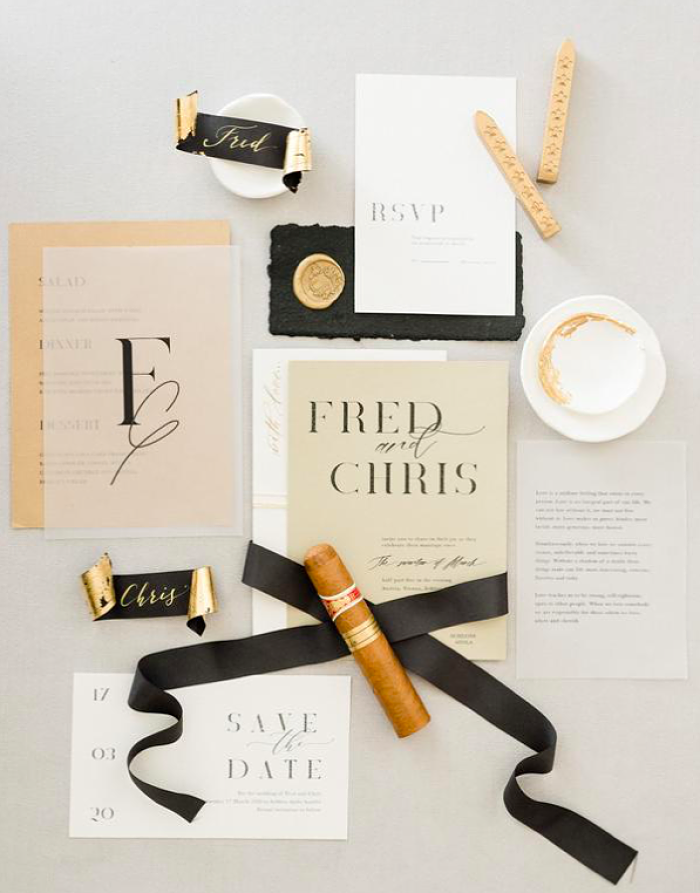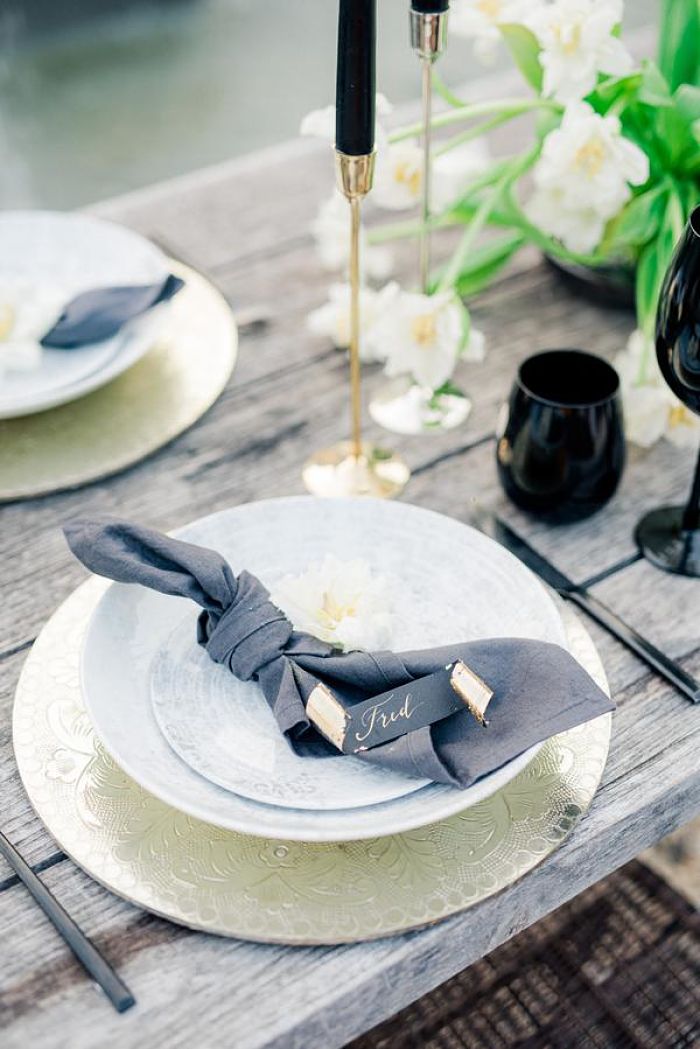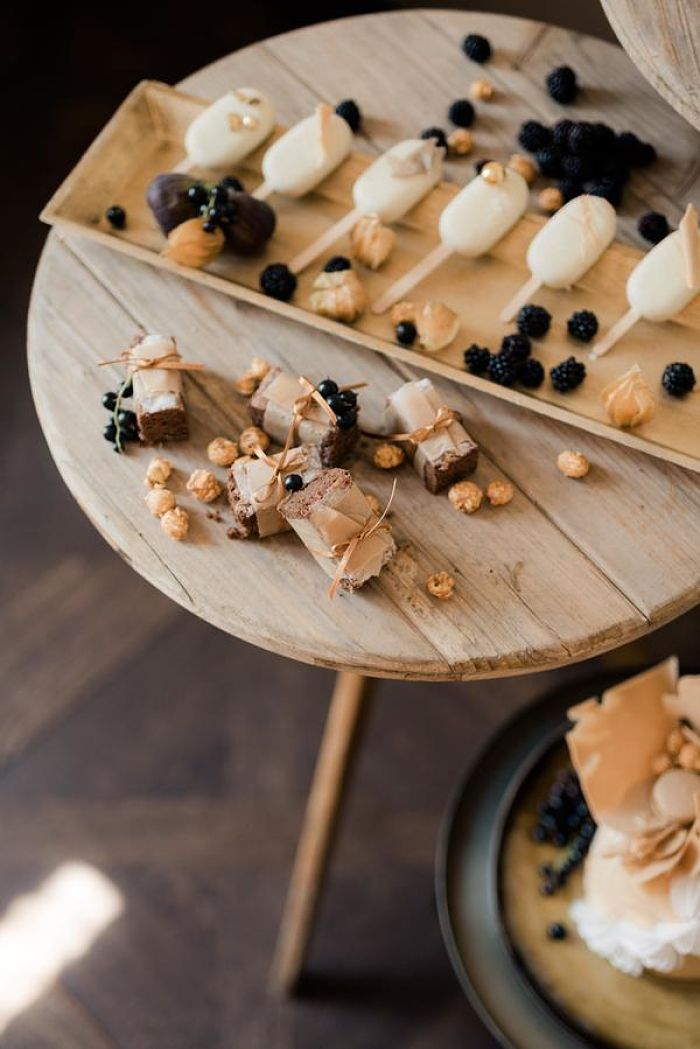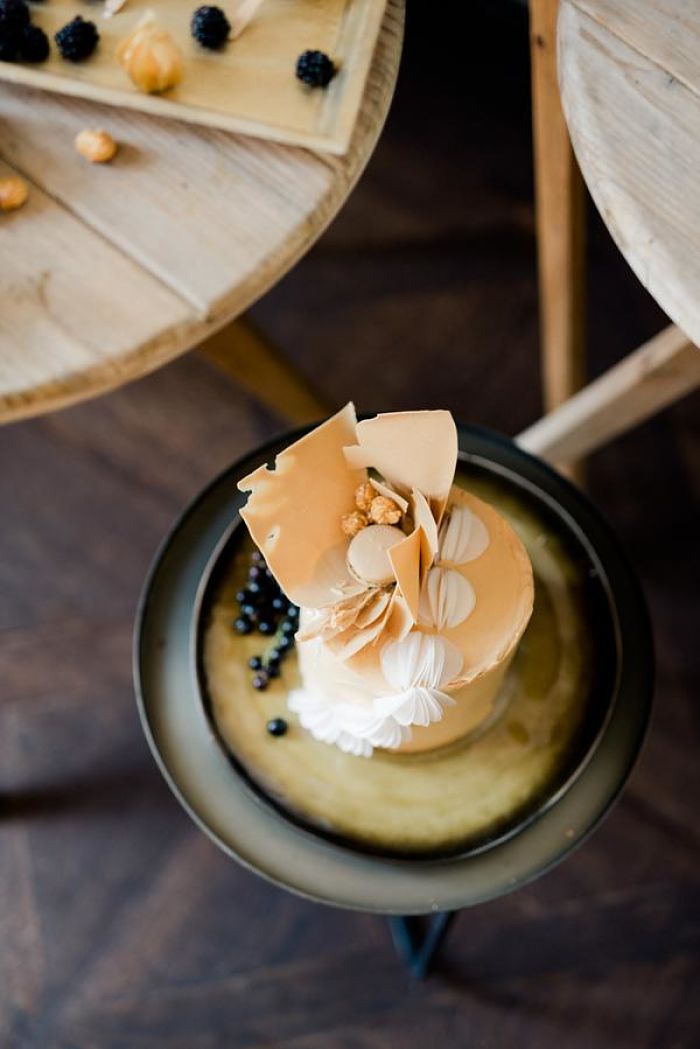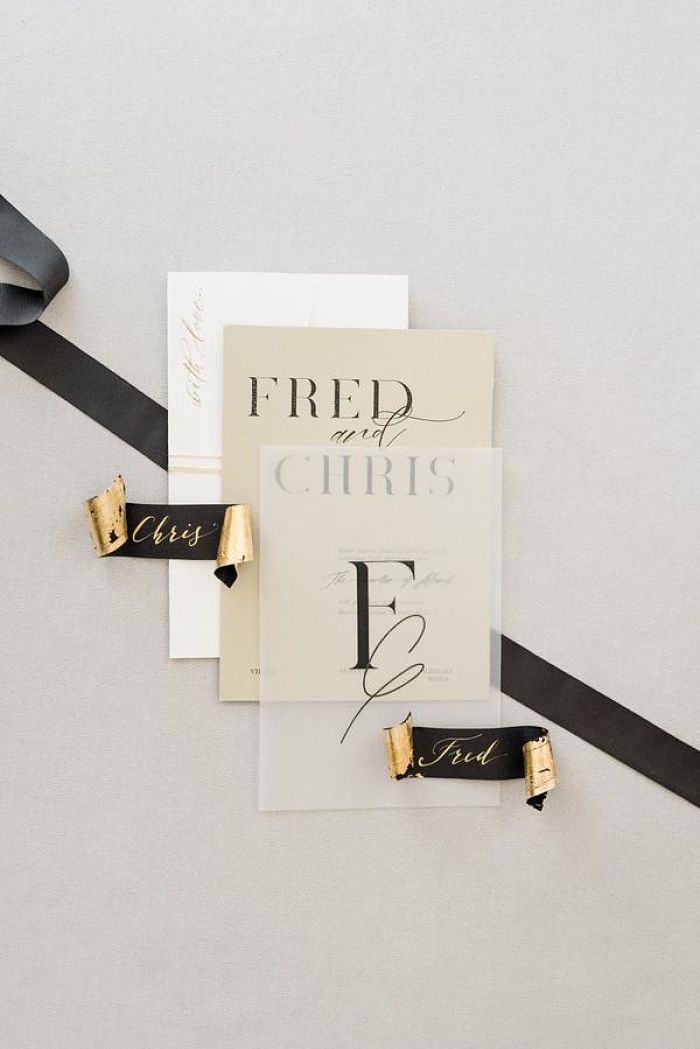 The couple, Chris and Fred, both sported chic suits for both shootings; the whole setup added a fitting modern touch to the old castle!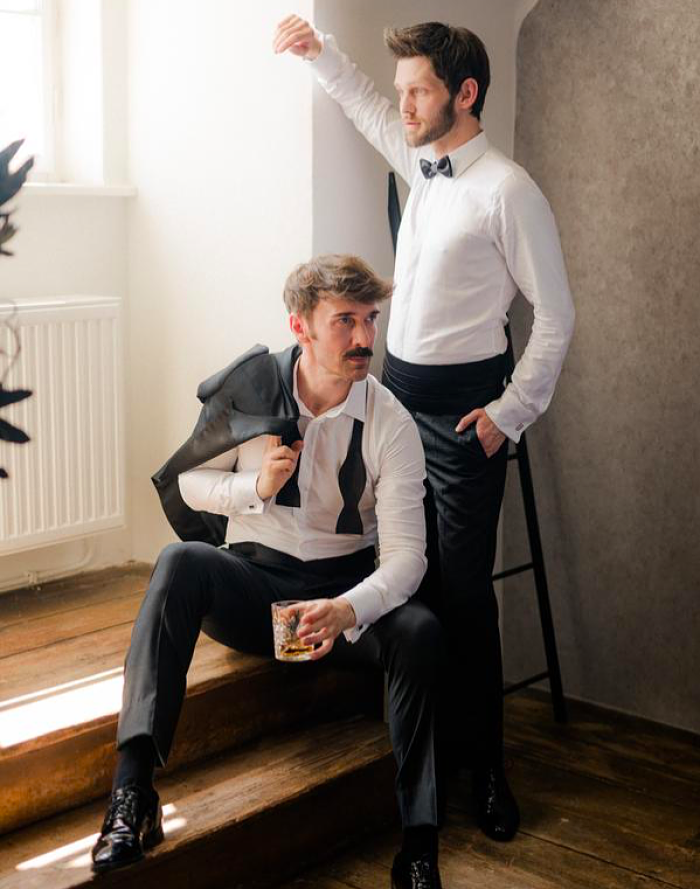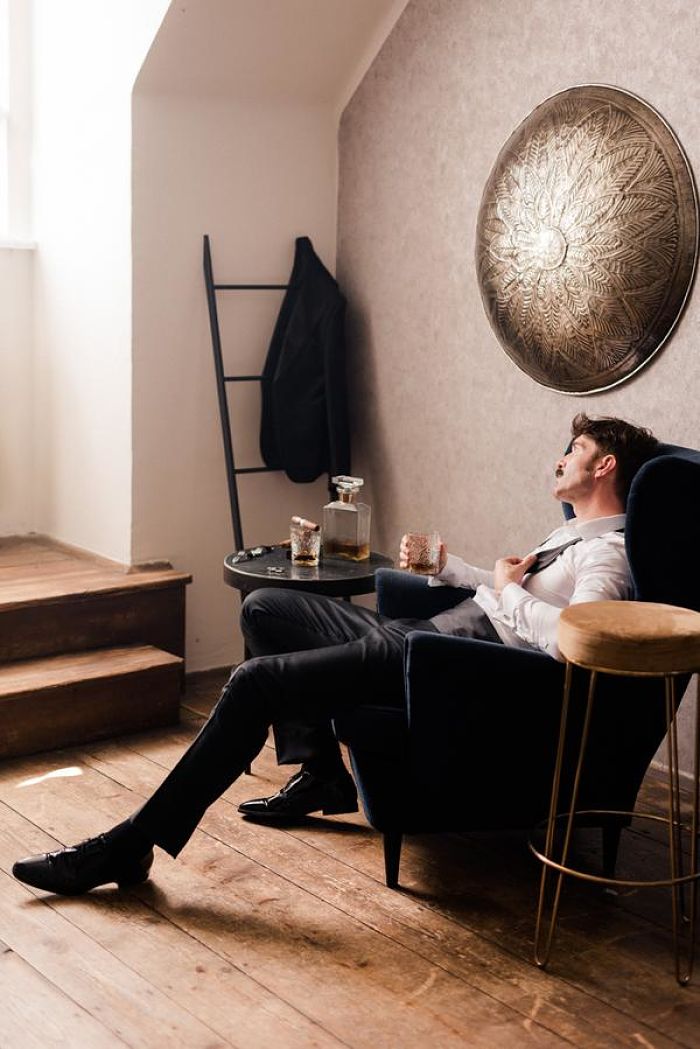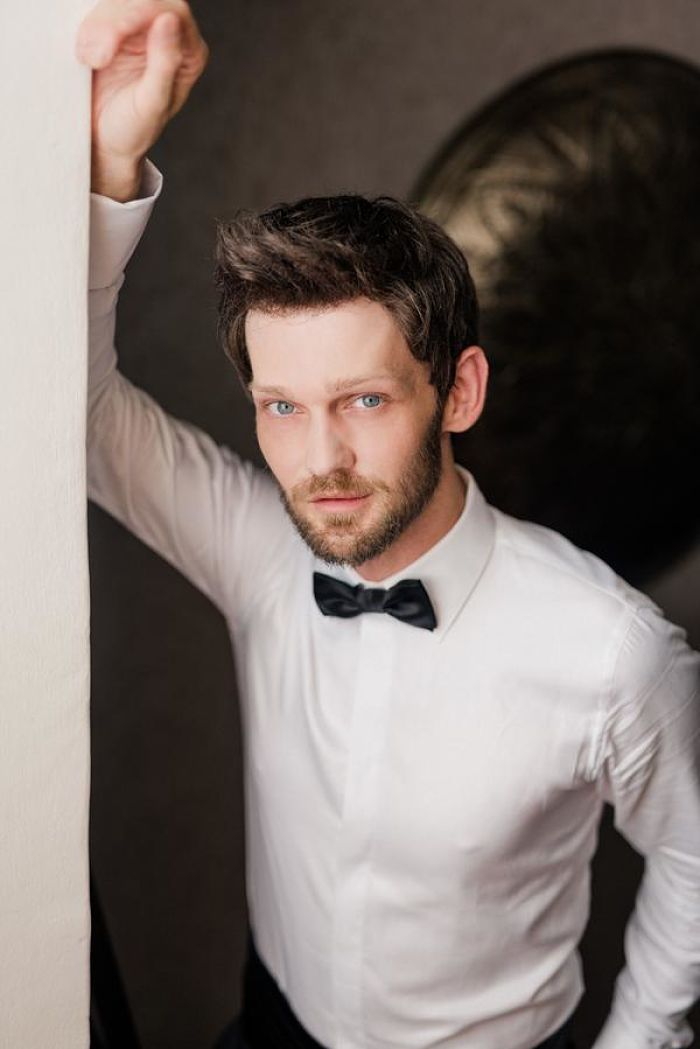 The florists did a spectacular job at providing beautiful crescent-shaped floral decorations, and there were also floor cushions dotted around to add a feeling of comfort to the wedding.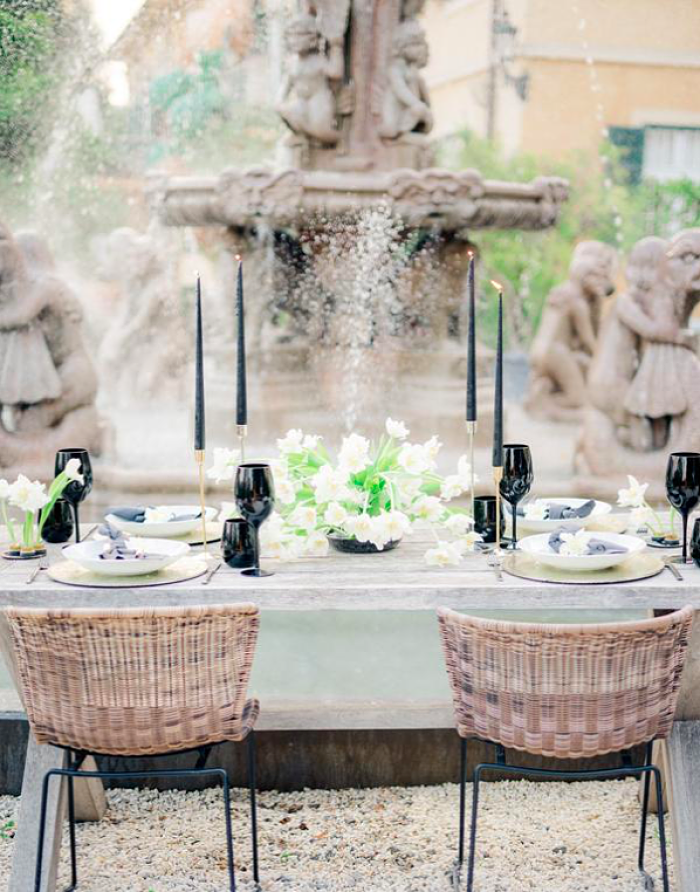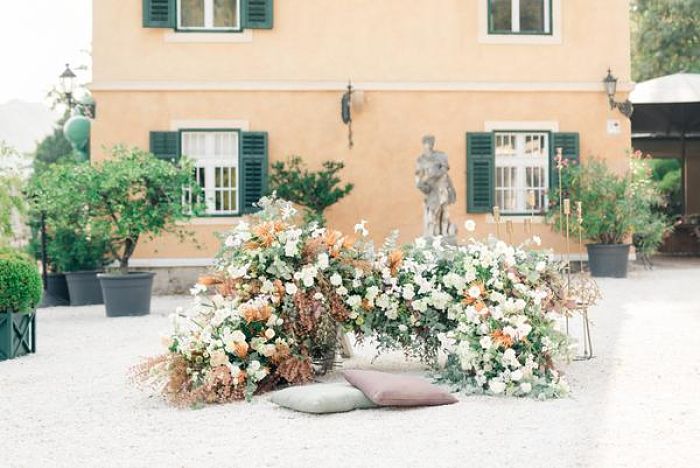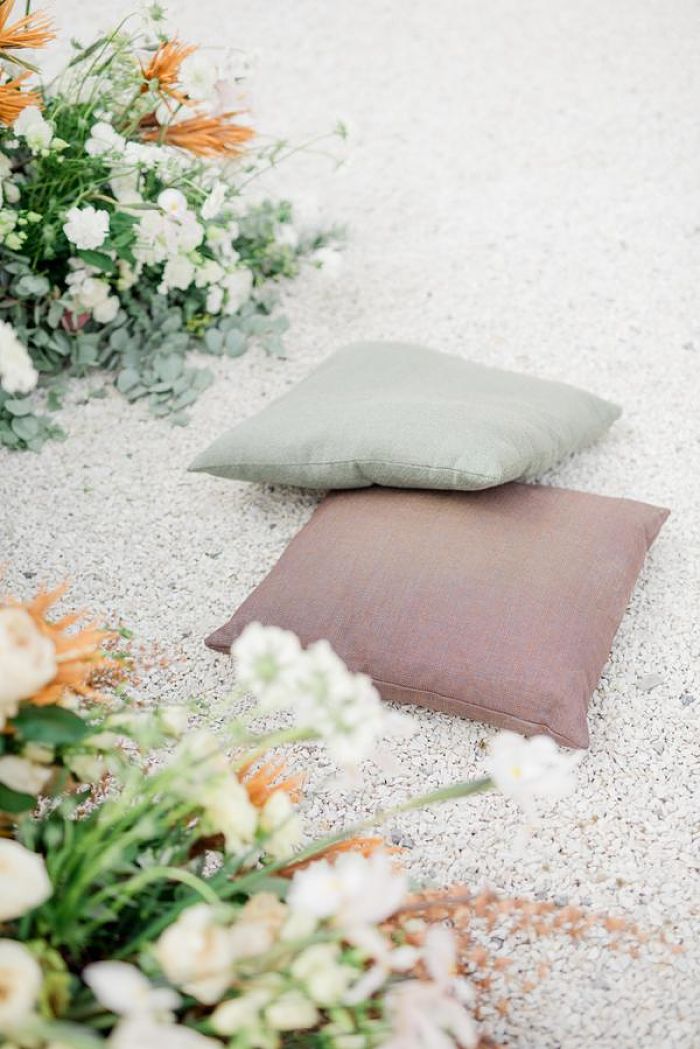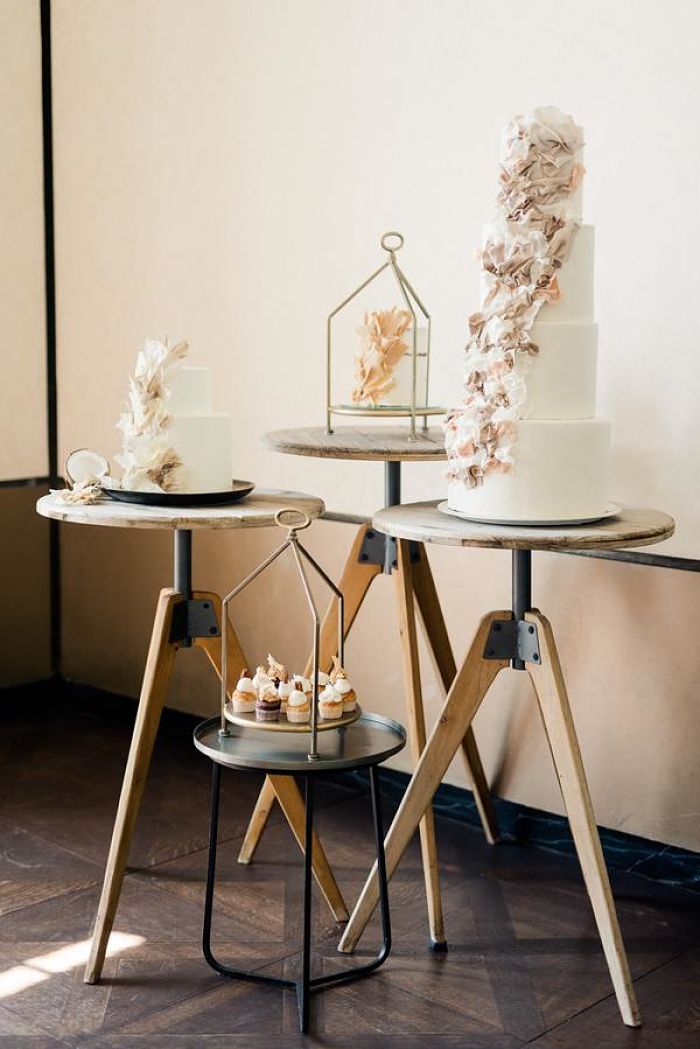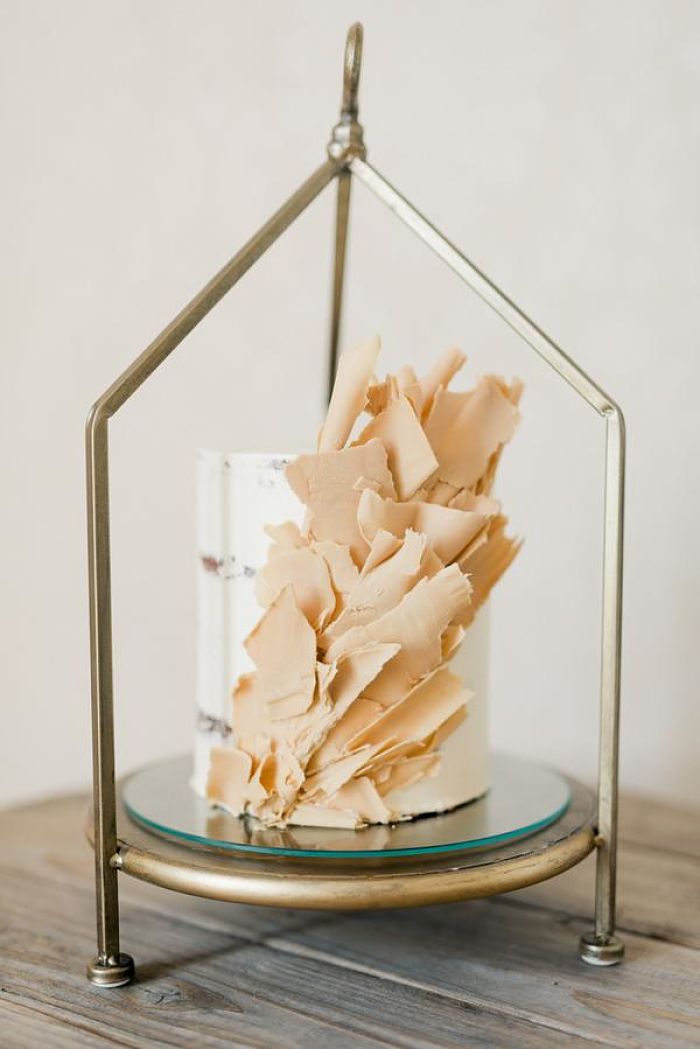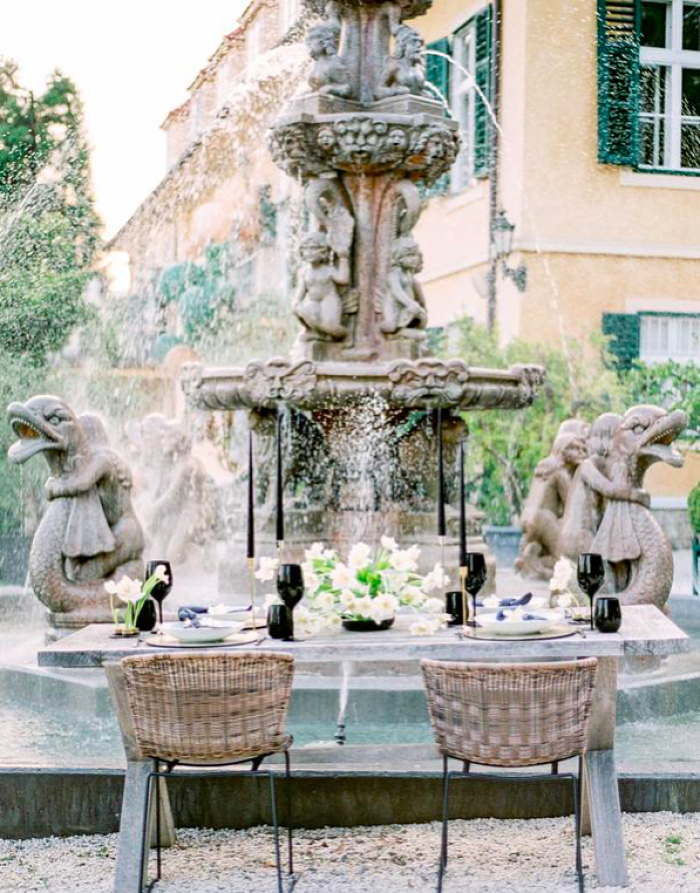 Drag Queen Style
Since Chris is a drag queen himself, the couple had a unique idea which was to have their best friends arrive to the wedding as drag queens!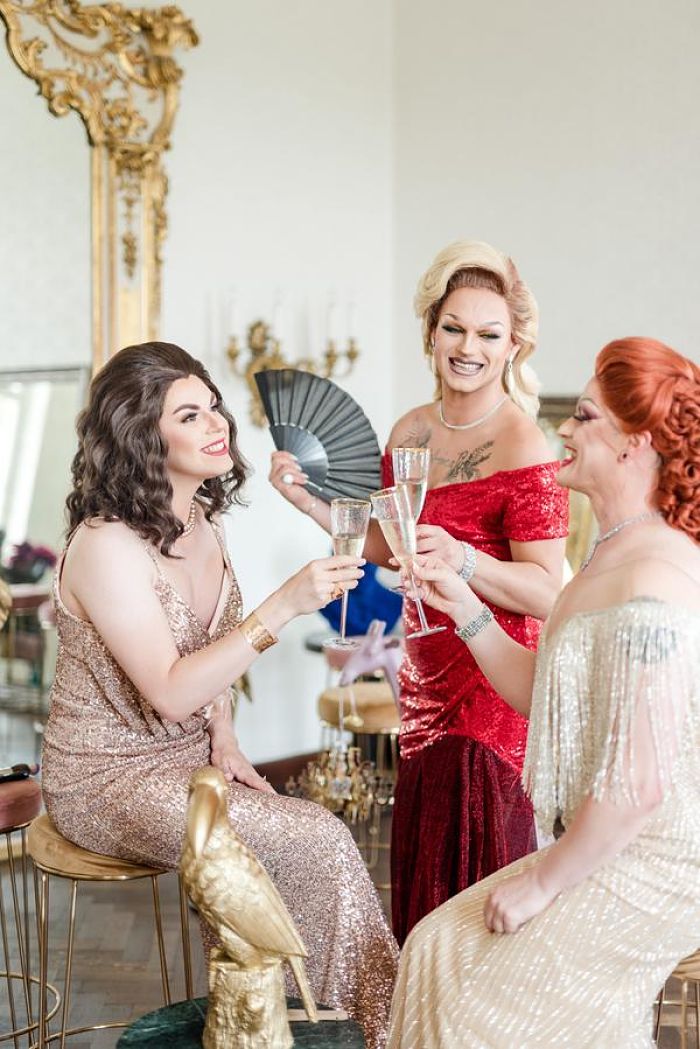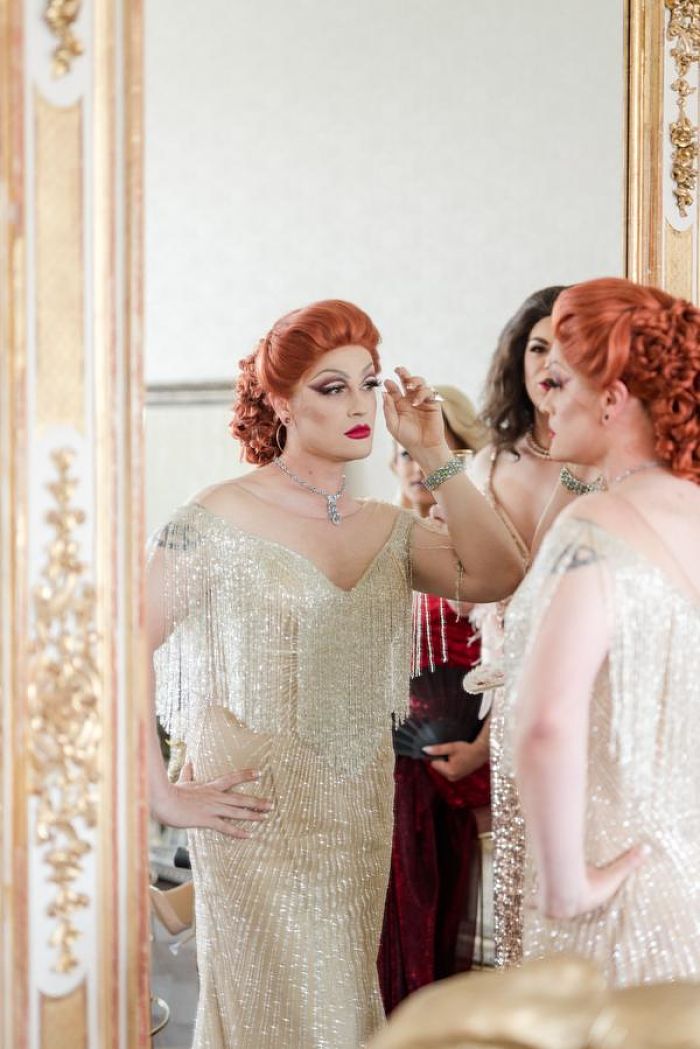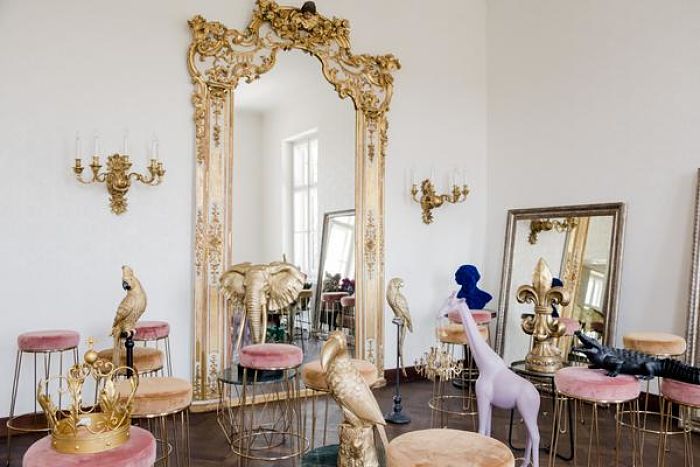 Once the ceremony was over and the sun began to set, Chris changed into a gorgeous drag queen and the wedding party tossed the confetti everywhere whilst they danced happily around the garden fountain structure.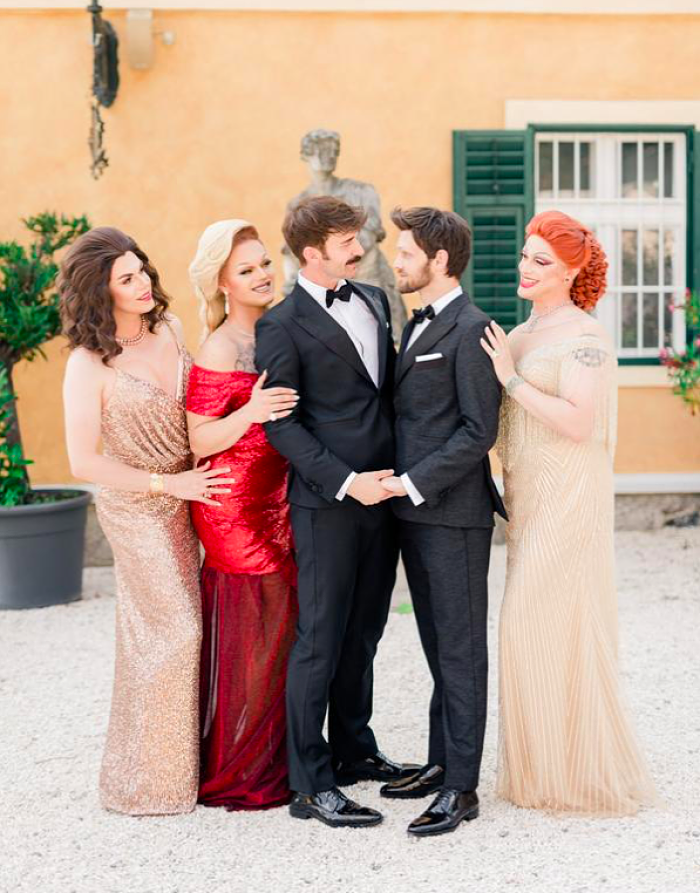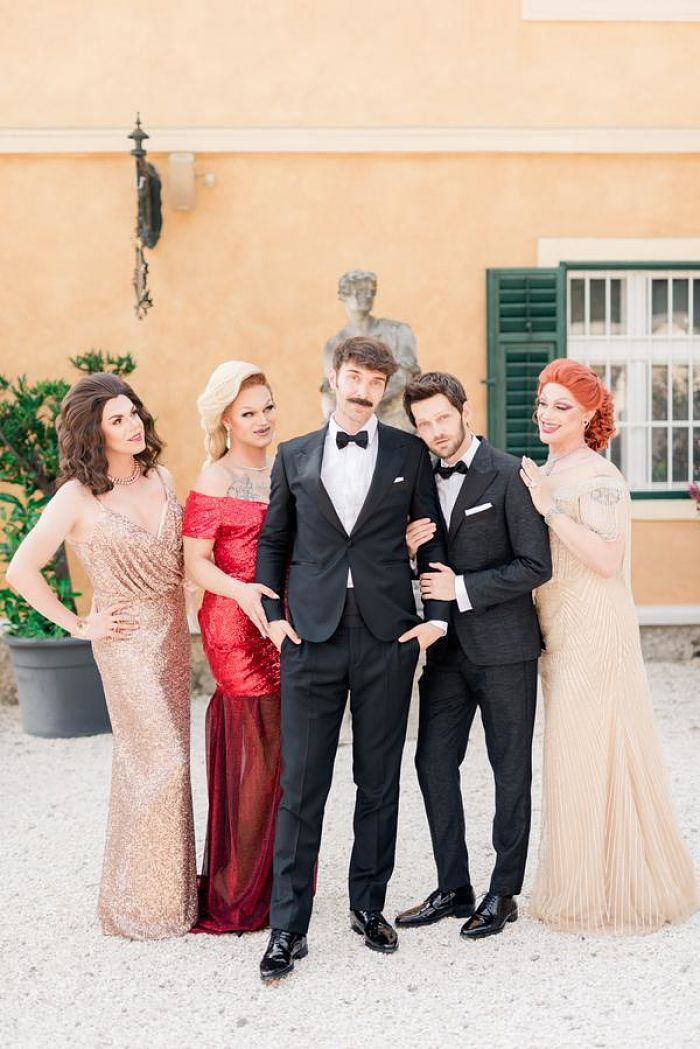 It was a beautiful day full of true love, and an unforgettable memory for everyone involved!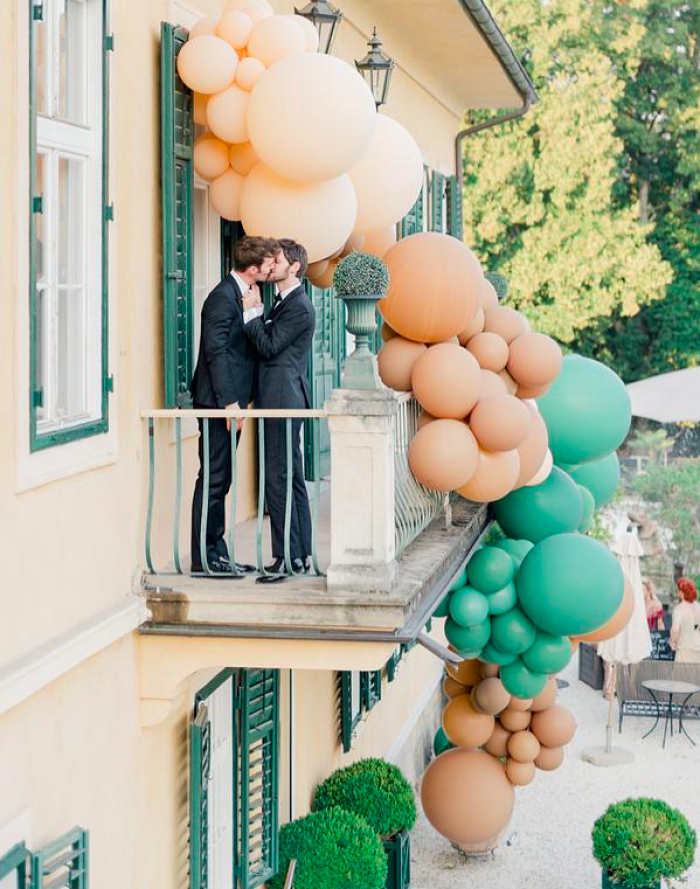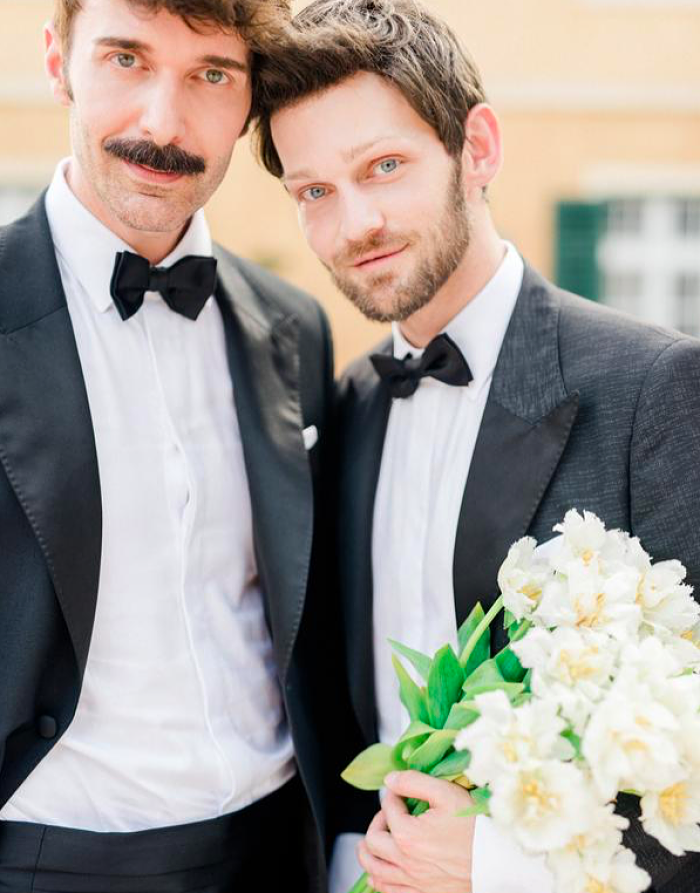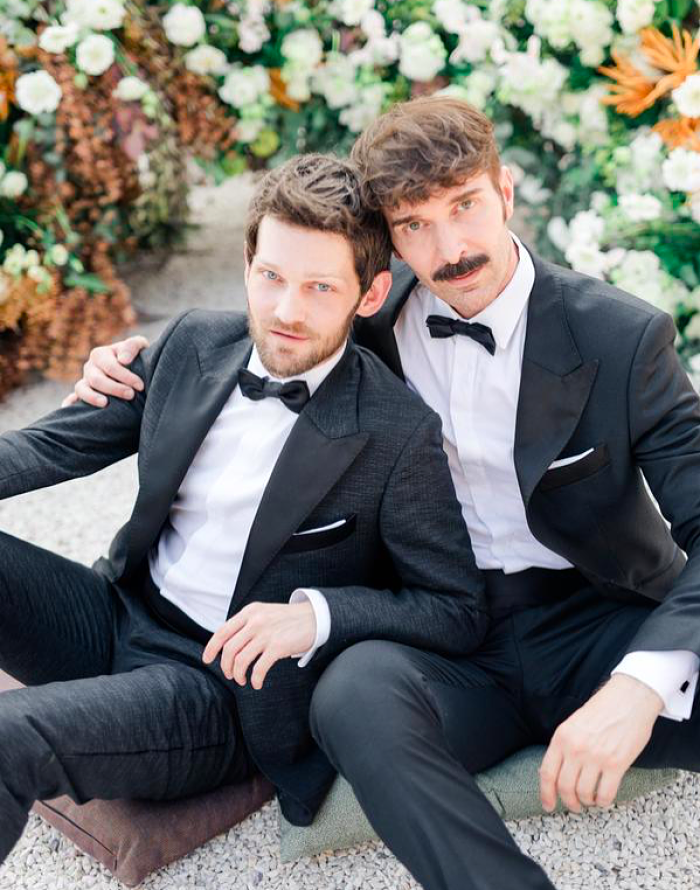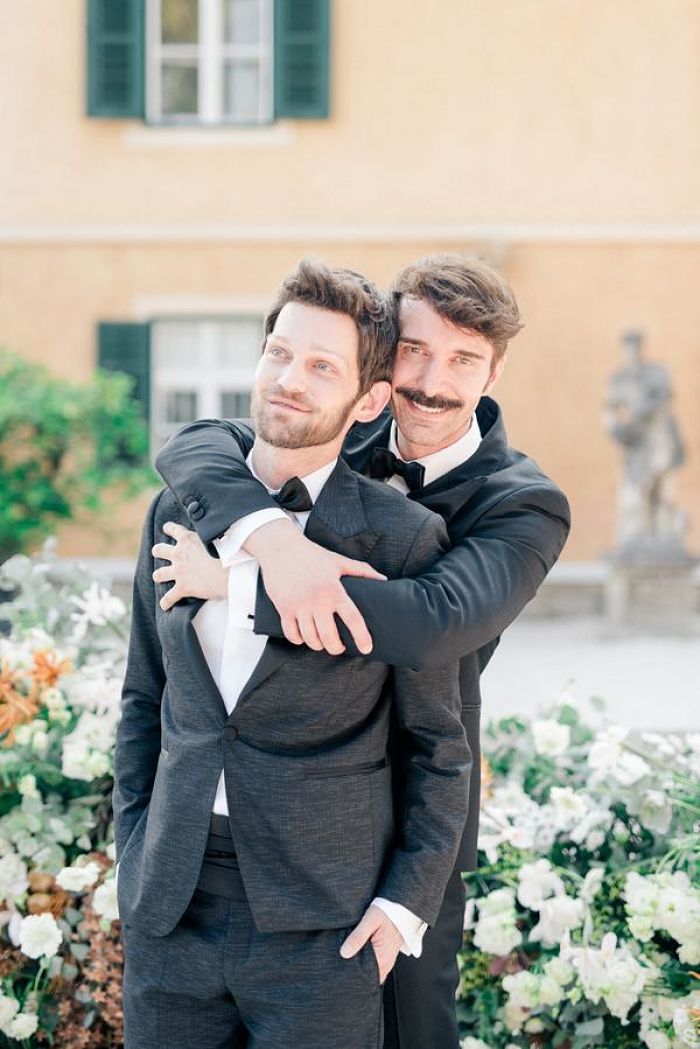 Wedding team:
Photography: Liliia Chuba // Event Design,Floral Design: Natalia Denegina, "Event Austria" // Stationery: VD Collection // Bridesmaids' Dresses: Boutique Traumkleid e.U. // Hair and Make up: Christoph Skoff, "Haarmanufaktur" // Suits: Pilatus Fashion Graz // Wedding Venue: Aiola im Schloss St. Veit // Event Production: Aiola Graz // Model: Christoph Skoff / Miss Gloria Hole // Drag Queen: Drag Queen Ginger Red (Klaus Hager) // Drag Queen: Drag Queen Mademoiselle Giselle (Valentin Gambino) // Drag Queen: Drag Queen Uschi Straight (Kevin Tuider) // Model: Fred Pichorner // Film lab: Lighthouse Film Lab // Wedding Cakes & Sweets: Lisa Eberdorfer, "Süße Boutique" // Balloons: Party Wien // Jewellery: Schullin Graz // Make up Artist: Tatjana Marija MUA // Drag Queen Costumes: Thomas Bucher