A wedding that feels like a true reflection of you and your partners personalities is undeniable special, particularly when it demands for a few traditions to be broken. Your  wedding should be a reflection of who you are, don't try and fit into a different mould! For those of you looking to incorporate a darker colour palette into your special day, this shoot is stunning evidence that breaking a few rules can result in an incredibly sophisticated and stylish day. The secret? Don't be shy to show off who you are! Take a look below to see all the incredible details of this moody, elegant wedding, from the black cake to the metallic bronze accents. You'll sure be inspired to experiment with different colour palettes after checking this out!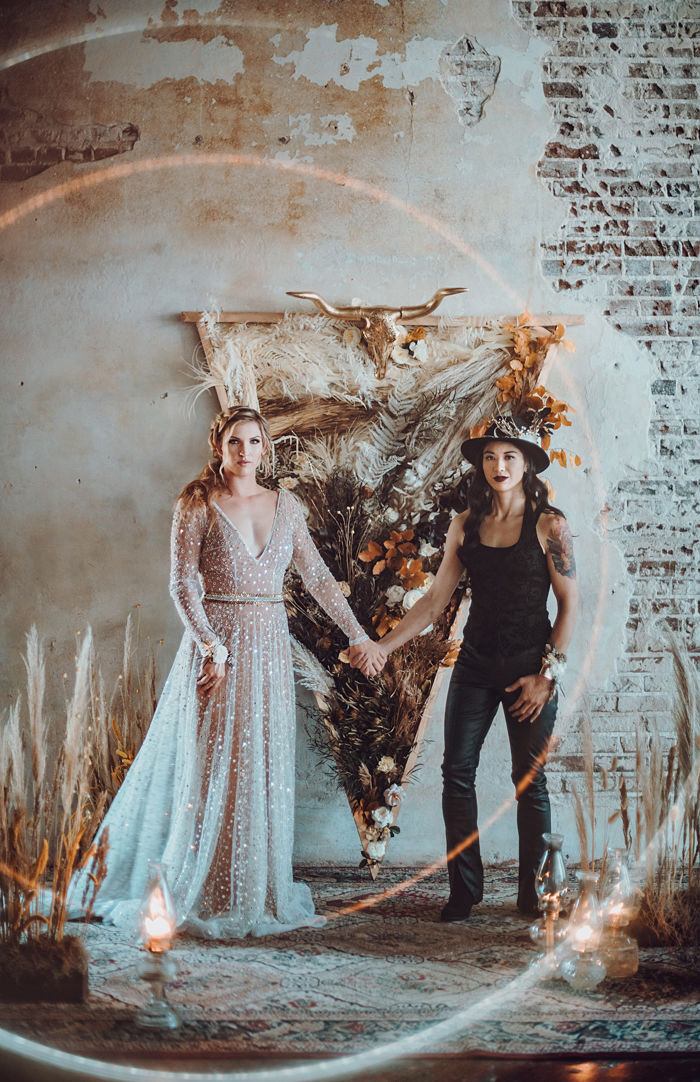 Romantically rustic
Atmosphere is everything. Why do you think candle-lit restaurants are so popular? The rustic wood and exposed brick of this stunning venue coupled with the black candles and glass lamps ooze romance and sophistication. This beautiful setting perfectly complements the couples' western-inspired attire. The flowers are a show in themselves; the autumnal floral palette intensifies the warmth of the space as well as serving as a stunning accessory for both brides.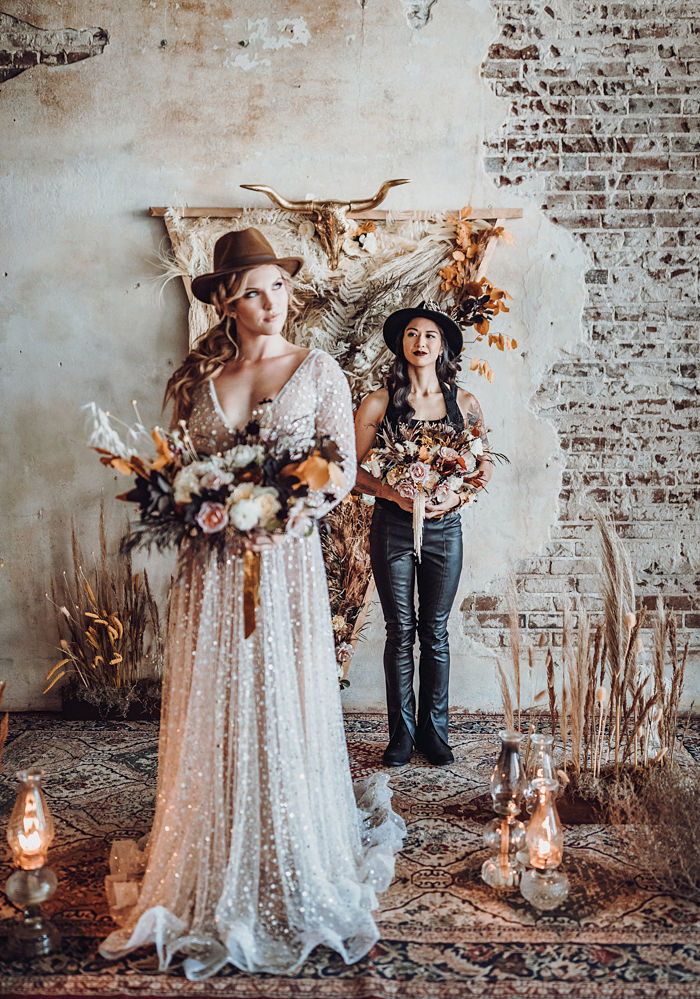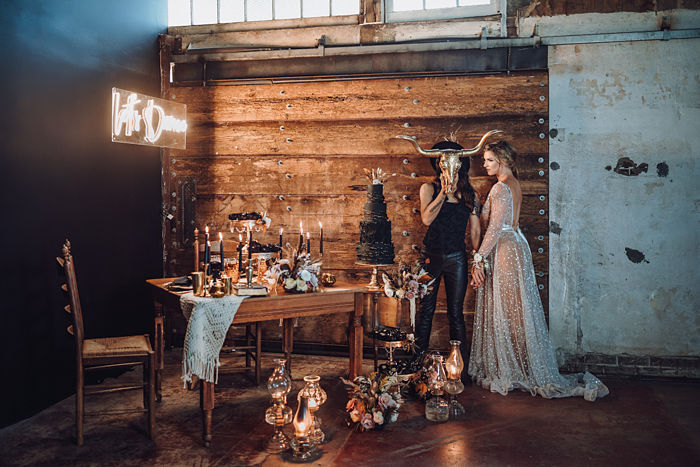 Take a trip to the dark side
You want your wedding to be you, so don't be scared to experiment with darker colour palettes, especially if it's your style. Be inspired by how this couple showcased their dark aesthetic, and if you want to have a wedding that showcases your style and personality, check out Perfect Venue for all your wedding needs.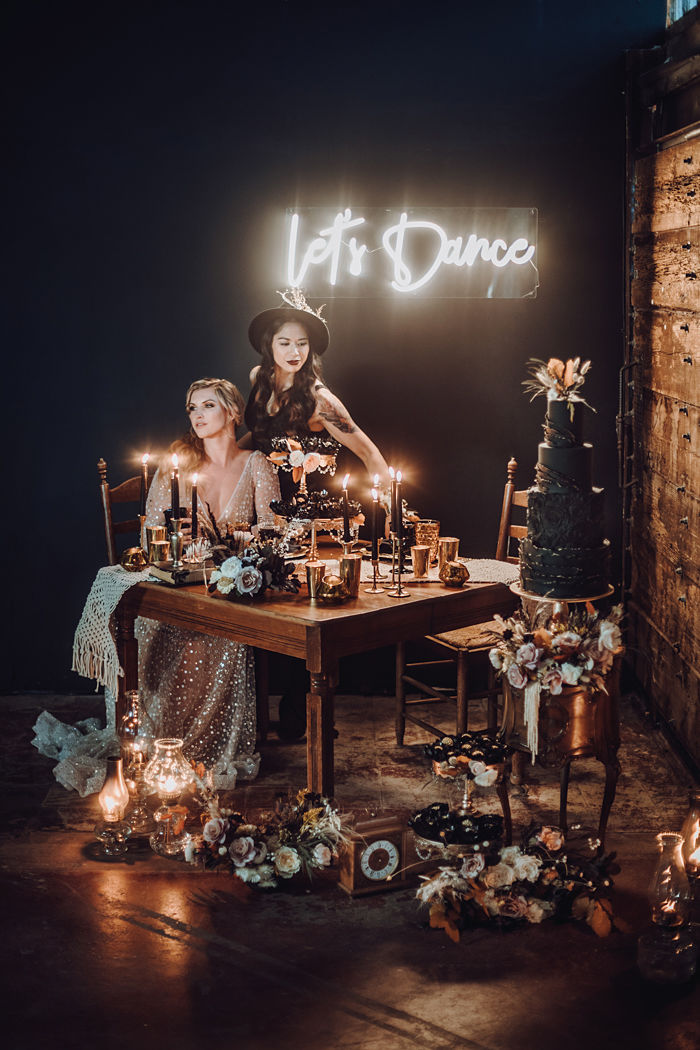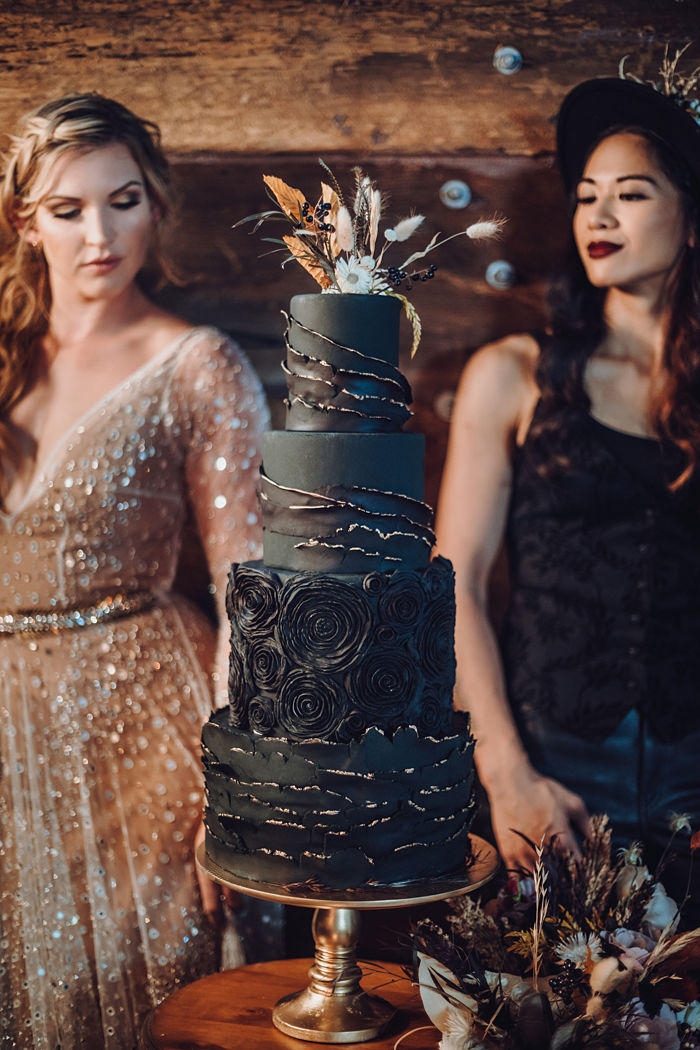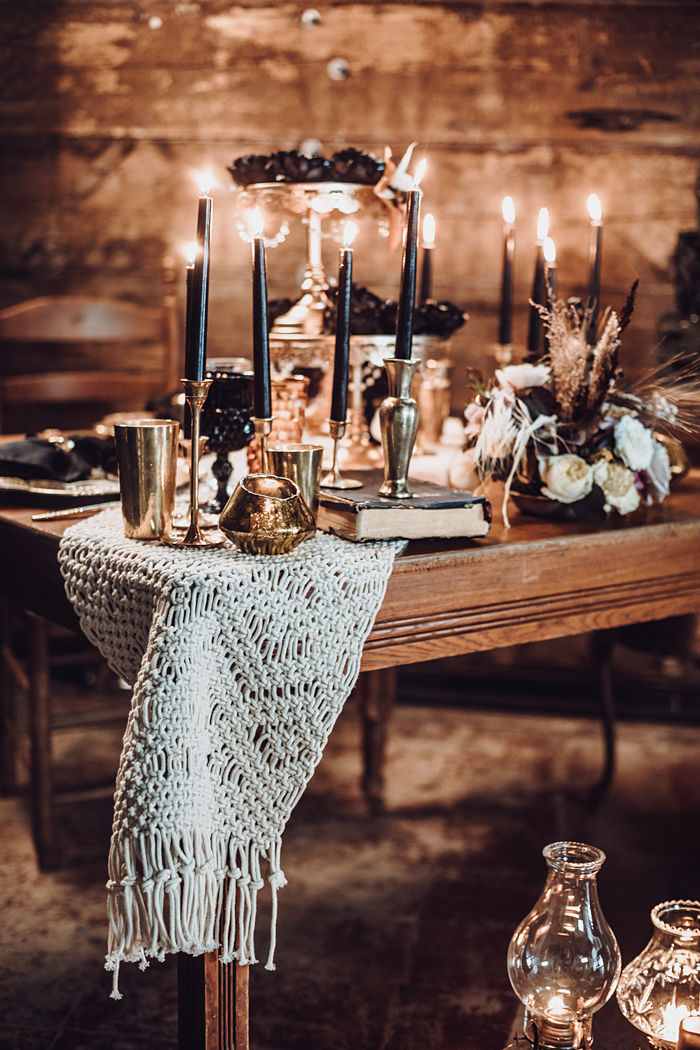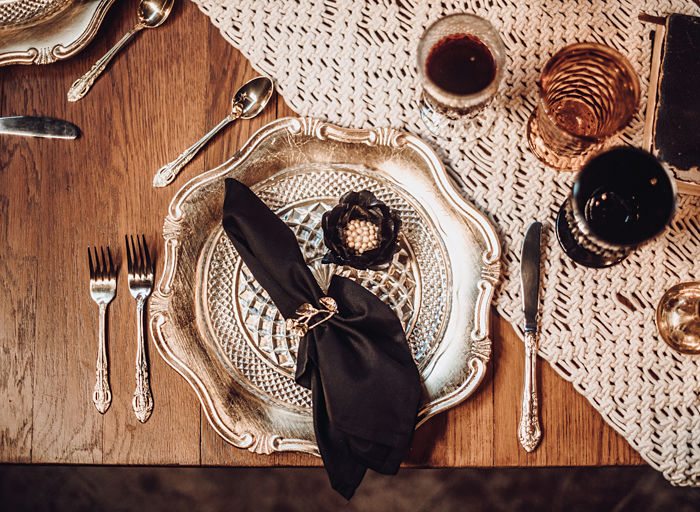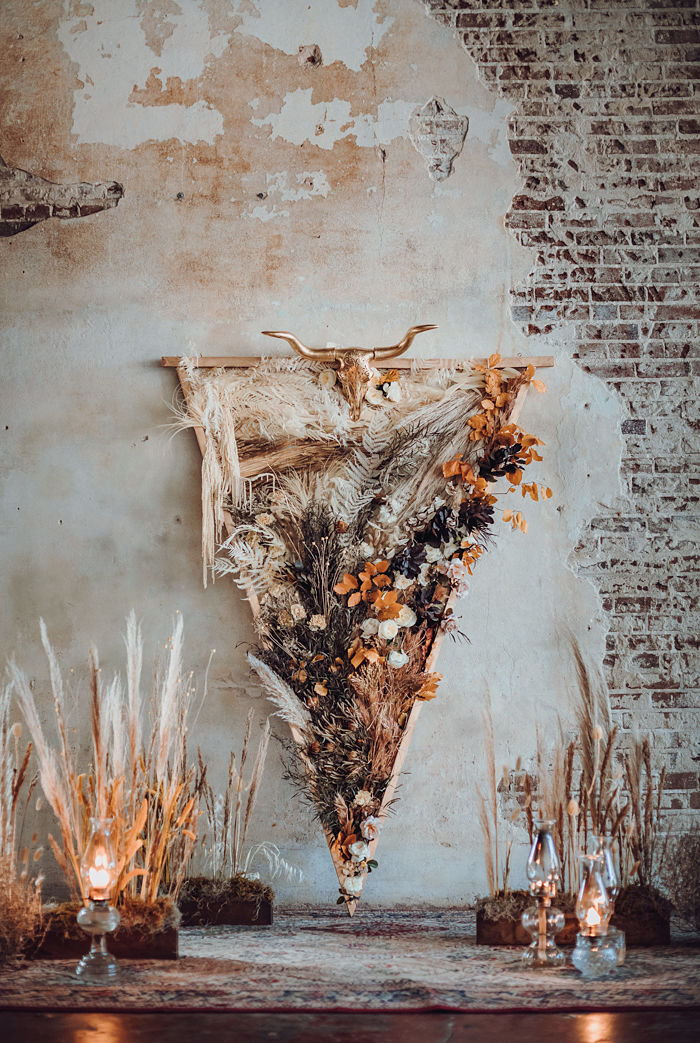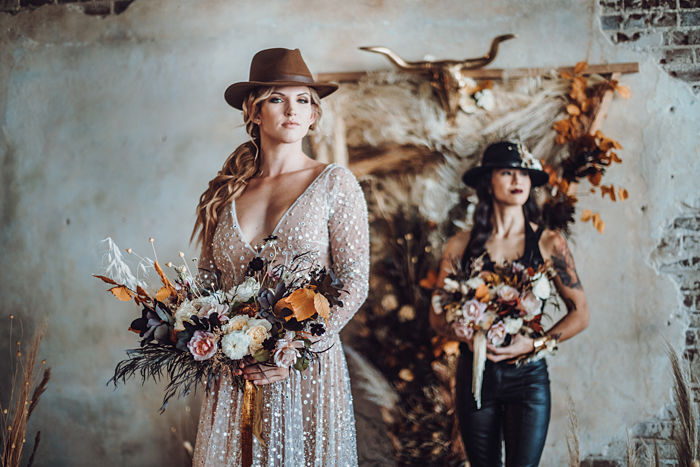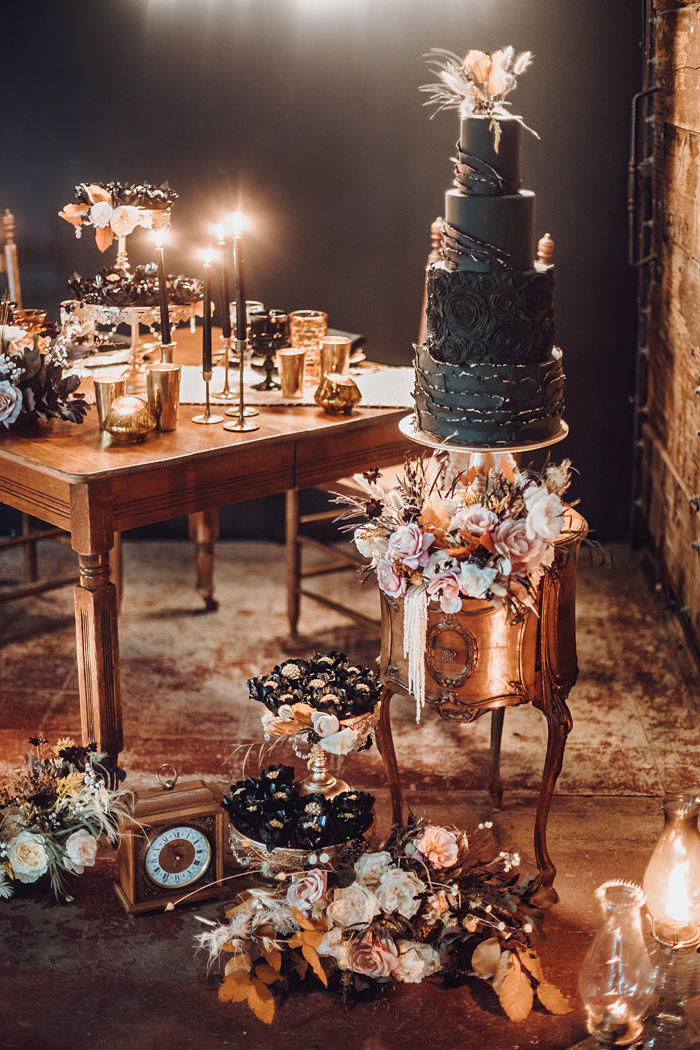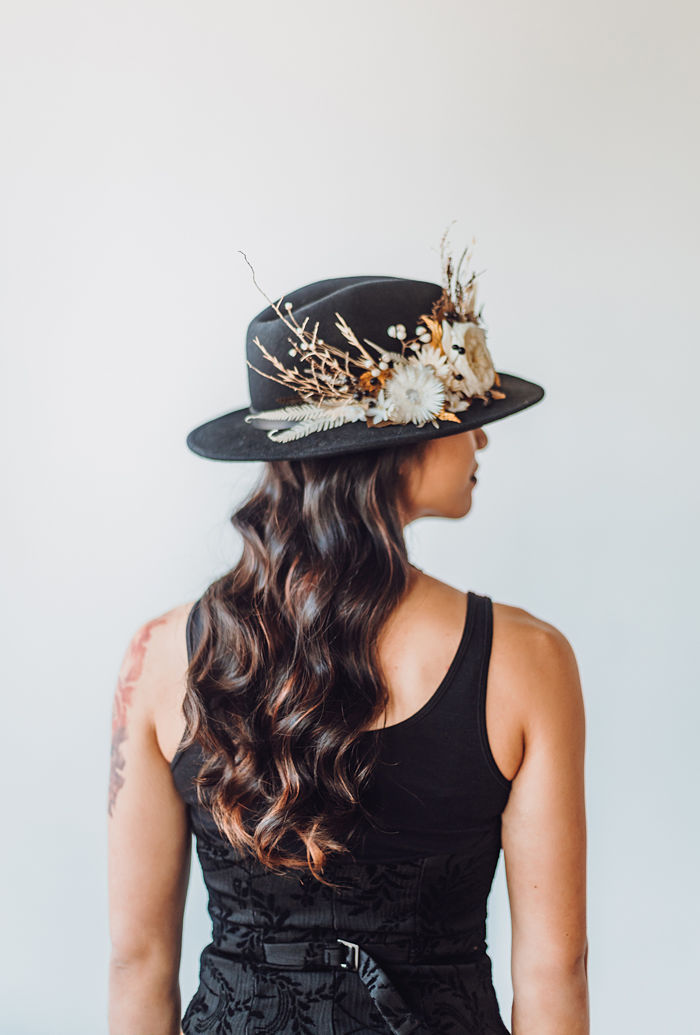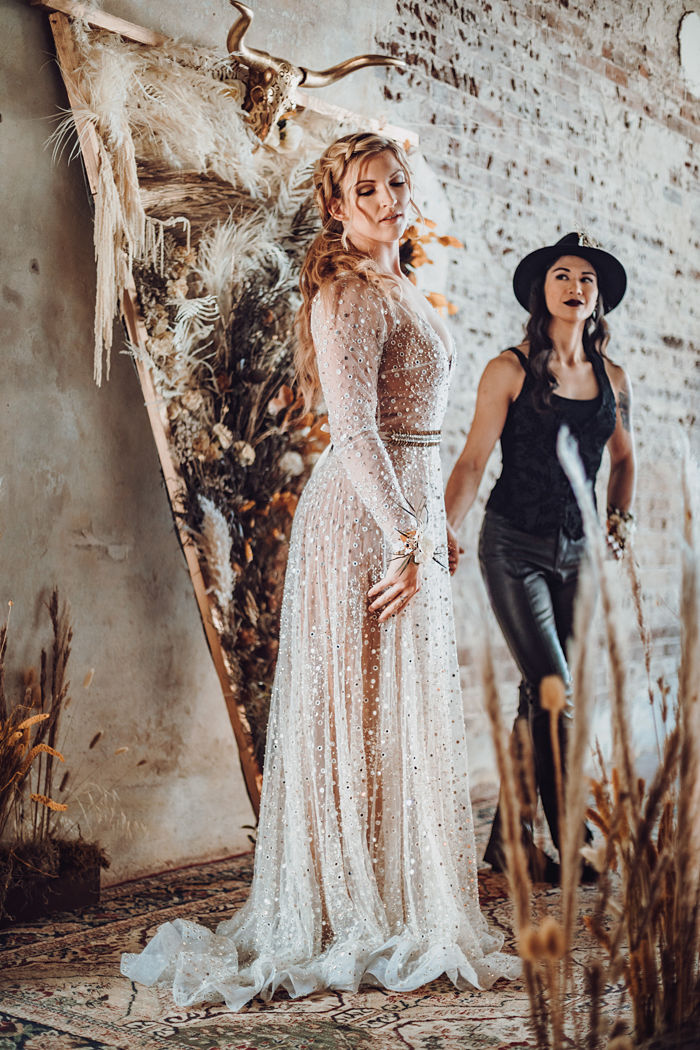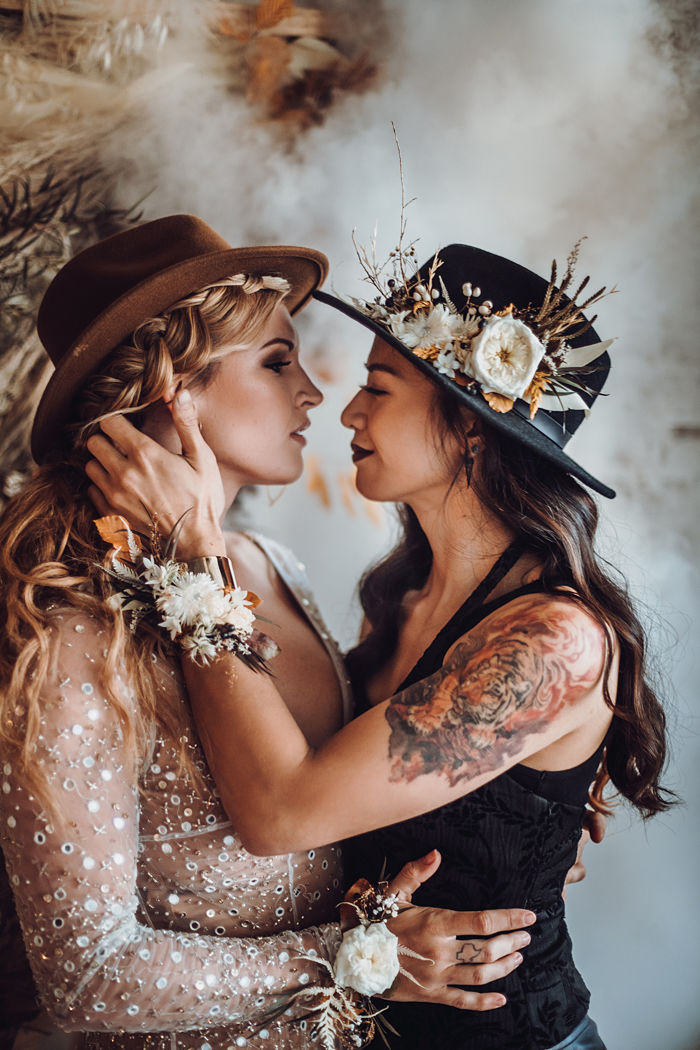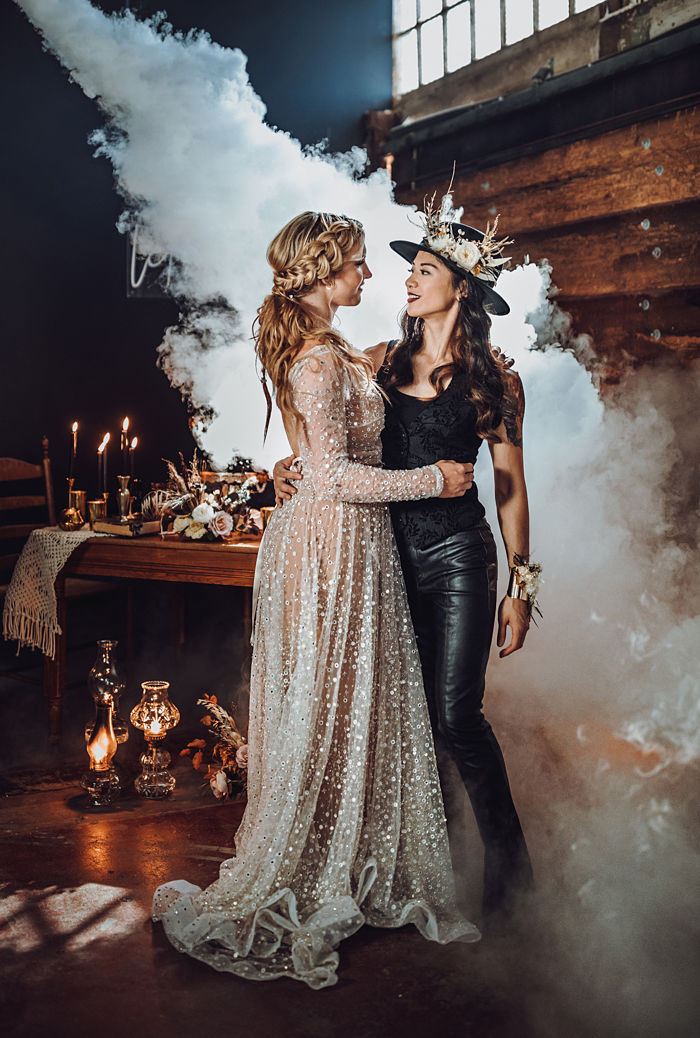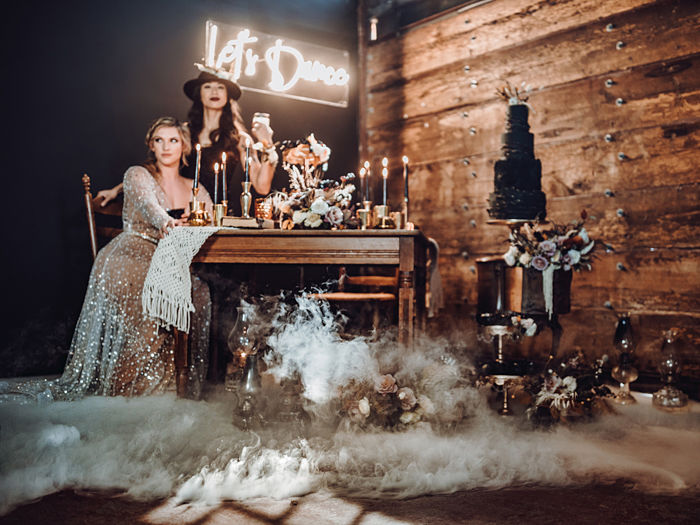 Wedding team:
Photographer: Ama by Aisha // Venue: Houston Warehouse Studios // Floral Design: Hannah Lowery from Edges Wild Studio // Cake: CBV Cake Design // Hair and Makeup: BP Artistry // Dress: Unbridaled //  Models: Nikki and Vin // Fog & LED Lights: LG Event Pro // Rentals: Oliver and Penelope Vintage // Favours: L'Atelier Du Brigadeiro