If vibrant flowers, sophisticated gowns and lakeside pavilions are your cup of tea- then this is the micro wedding inspiration for you! Lawyers Anna and Sam chose Heckfield Place in Hampshire for their elegant affair in September. For them, it was important that the wedding was not only relaxed and gorgeous, but that it was Covid-secure.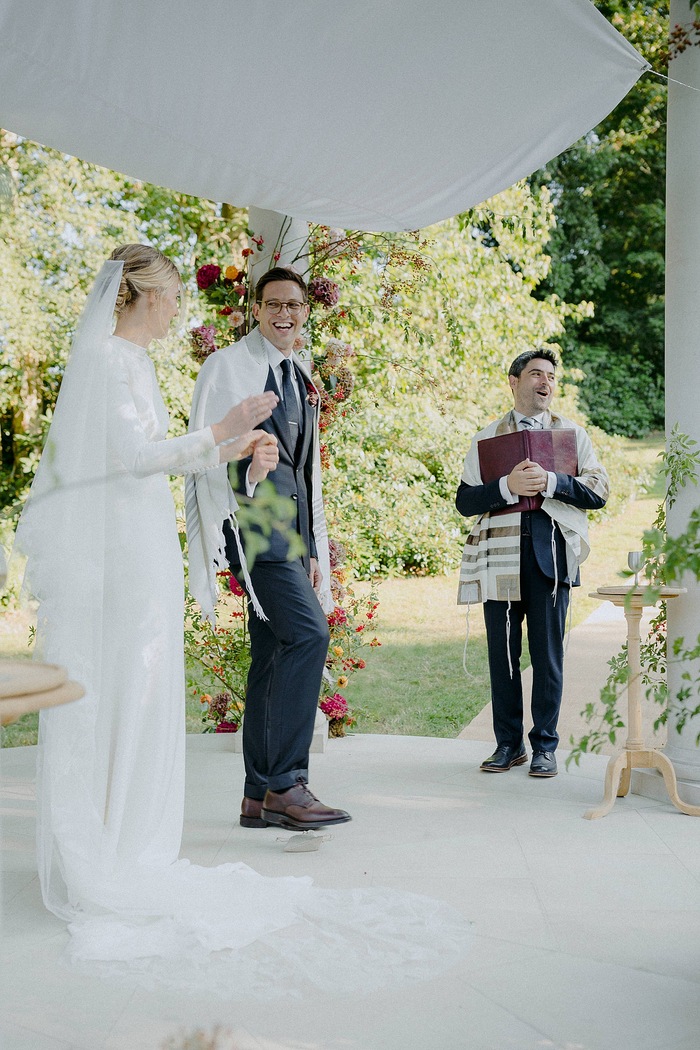 Like many couples of 2020, Anna and Sam's plans were disrupted by the pandemic, so they ensured that they stayed well-informed on how Covid was affecting the wedding industry. Luckily enough, Anna's friend was able to do her hair and makeup; creating a beautiful natural look.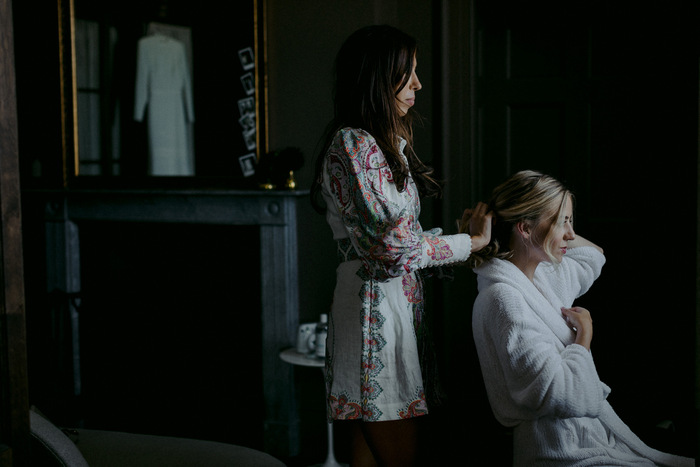 Anna's dress was a bespoke design by Emma Beaumont and was simply stunning. Known for her modern and luxurious looks, Emma sketched the gown whilst Anna described exactly what she wanted- also creating a jumpsuit for the evening.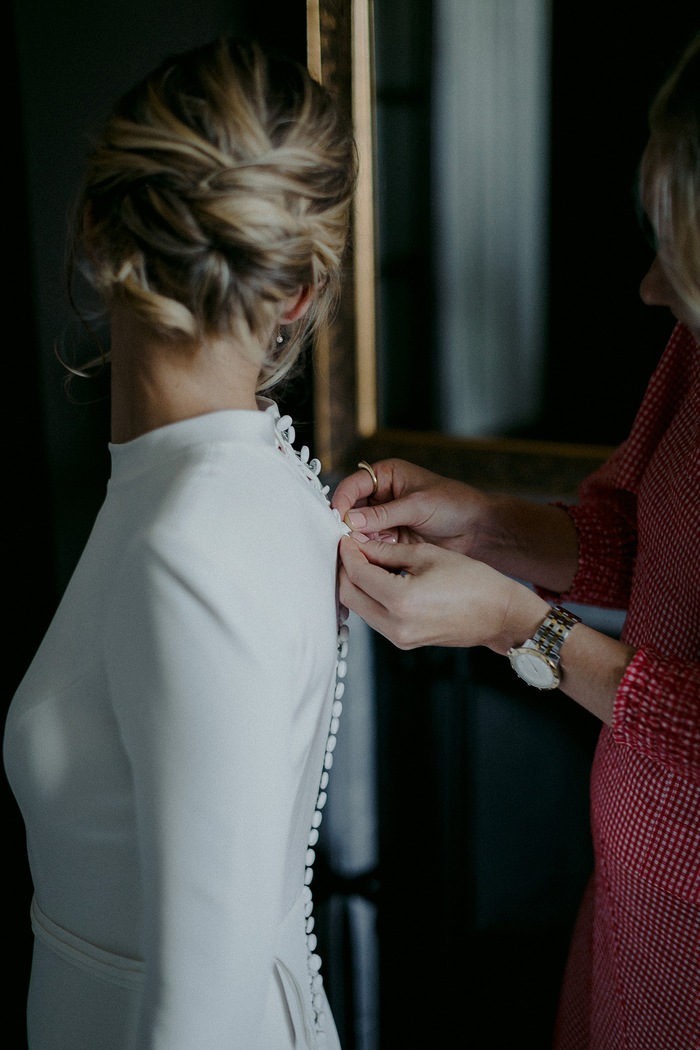 For Anna, simplicity was the key design feature for the gown, even though the design itself was indeed quite complicated. She chose a perfume by Zielinski & Rosen, which she bought on a holiday with Sam in Tel Aviv- orange, jasmine and vanilla.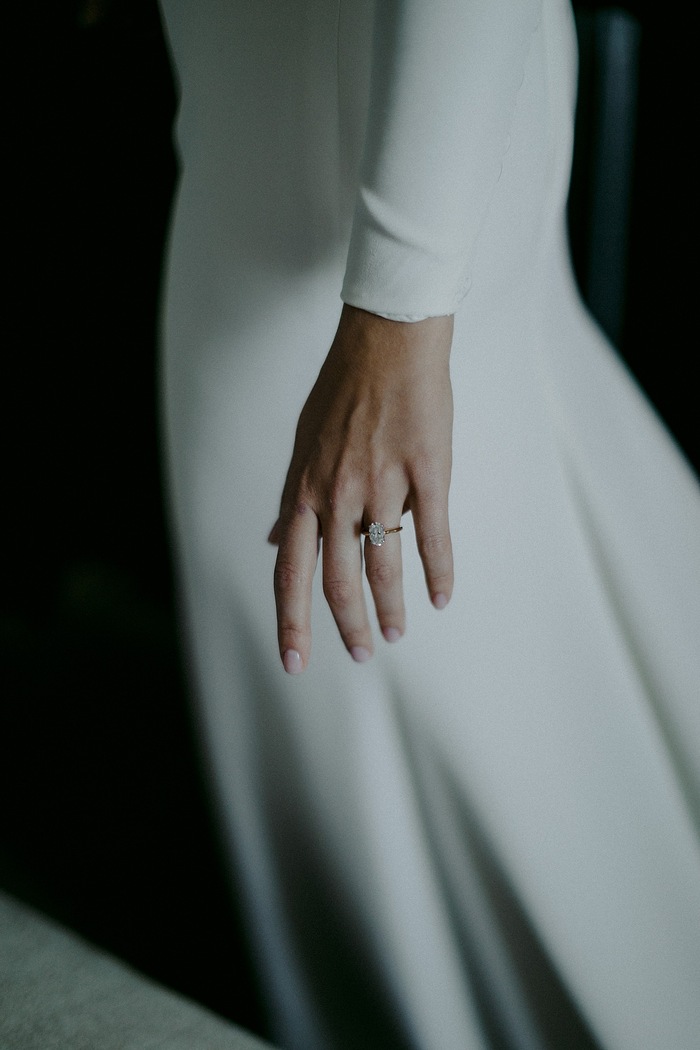 Anna accessorised with shoes by the iconic Manolo Blahnik, opting for a satin ivory and wore earrings her mother wore for her own wedding, something she hopes the next generation of her family can wear one day.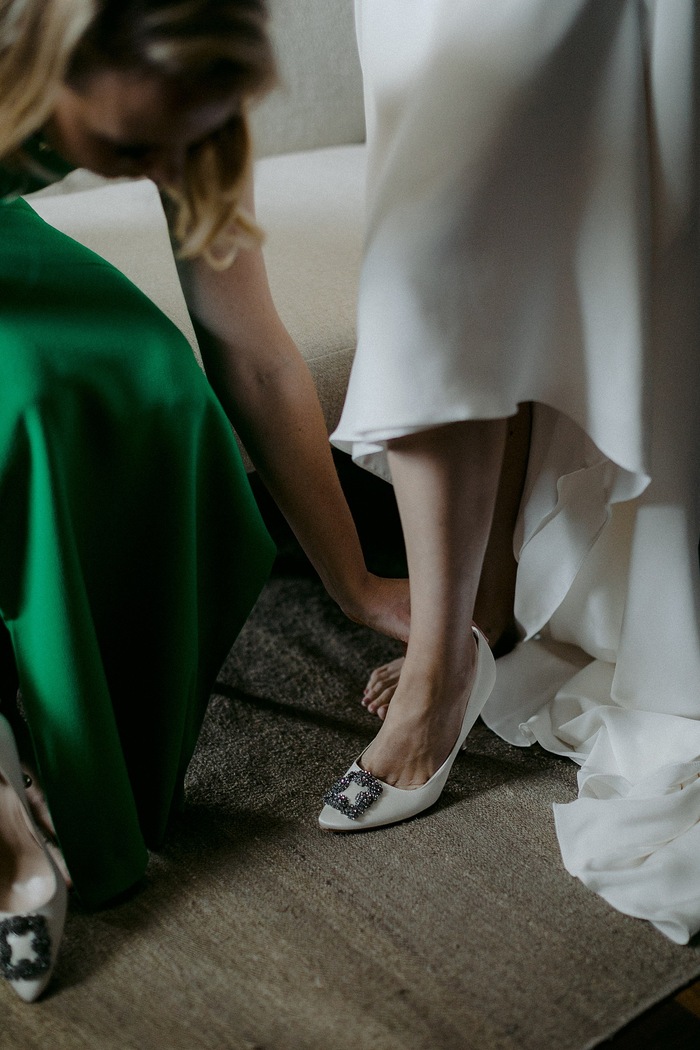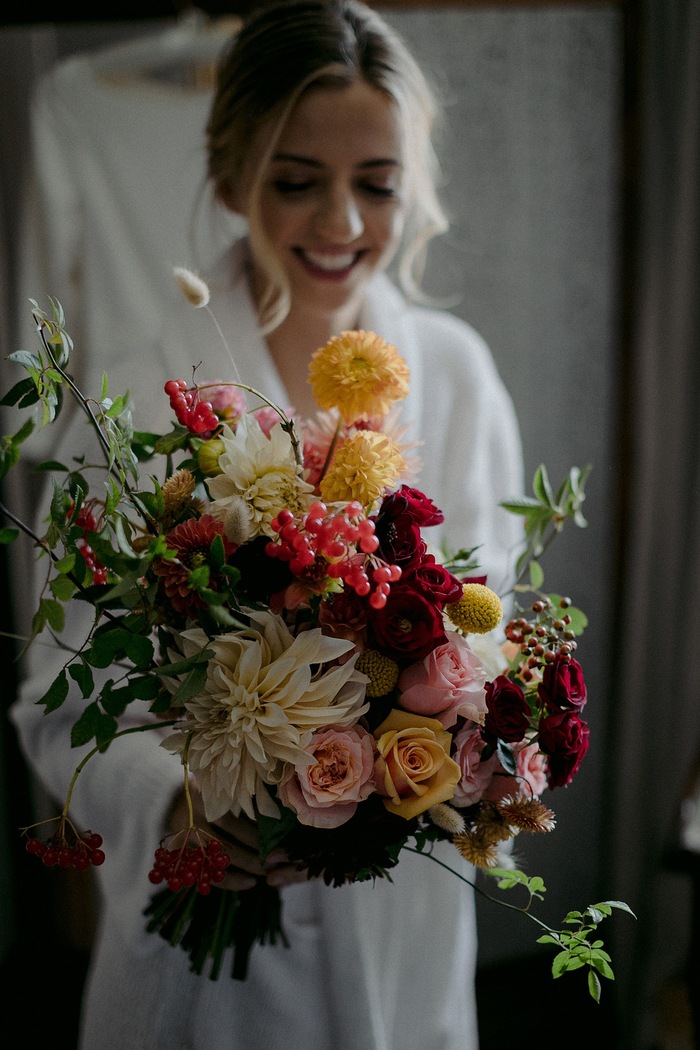 Anna and Sam had originally planned a wedding in the Lake District, where Anna's originally from, in May 2020 and with 150 guests. As the pandemic hit, they decided to postpone until March 2021 but they found that the uncertainty took all the joy out of planning so decided to cancel entirely. Nonetheless, to numb the disappointment, and as a small celebration of Sam's July birthday, she booked a stay at Heckfield Place.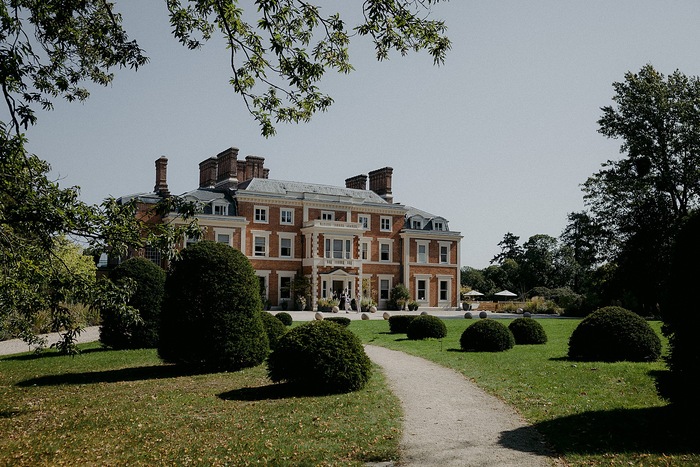 Heckfield Place was considered for the original wedding venue, but fell out of their budget with 150 guests. However, as Anna was planning for their trip, she thought about how Heckfield would be a perfect place for a small, outdoor wedding- and Covid safe. The idea was completely achievable now they had a smaller guest list.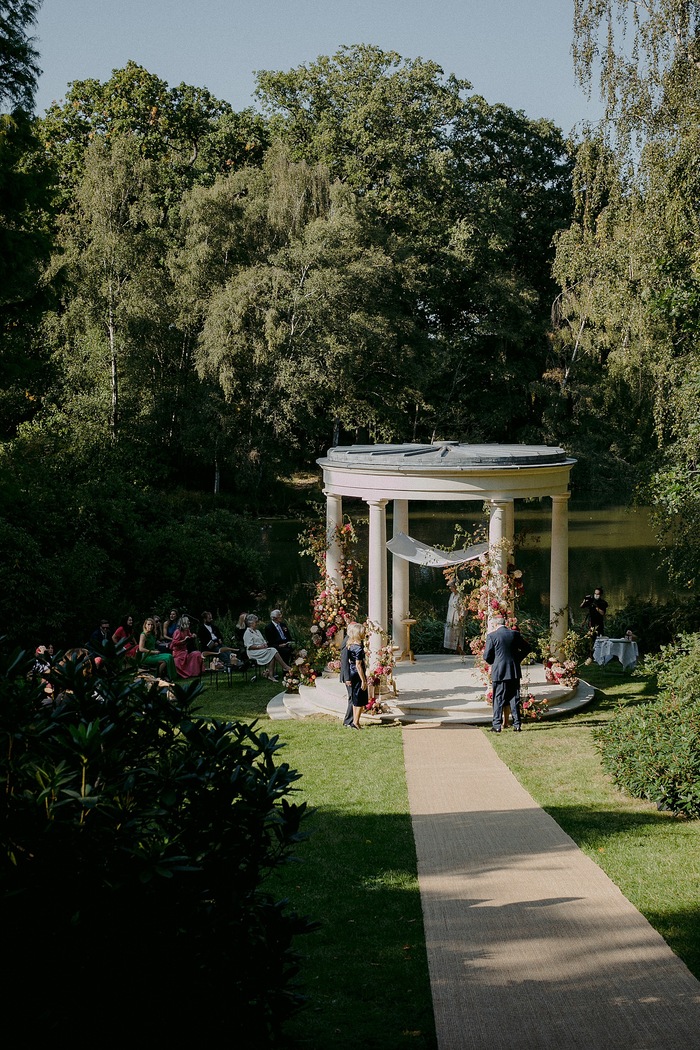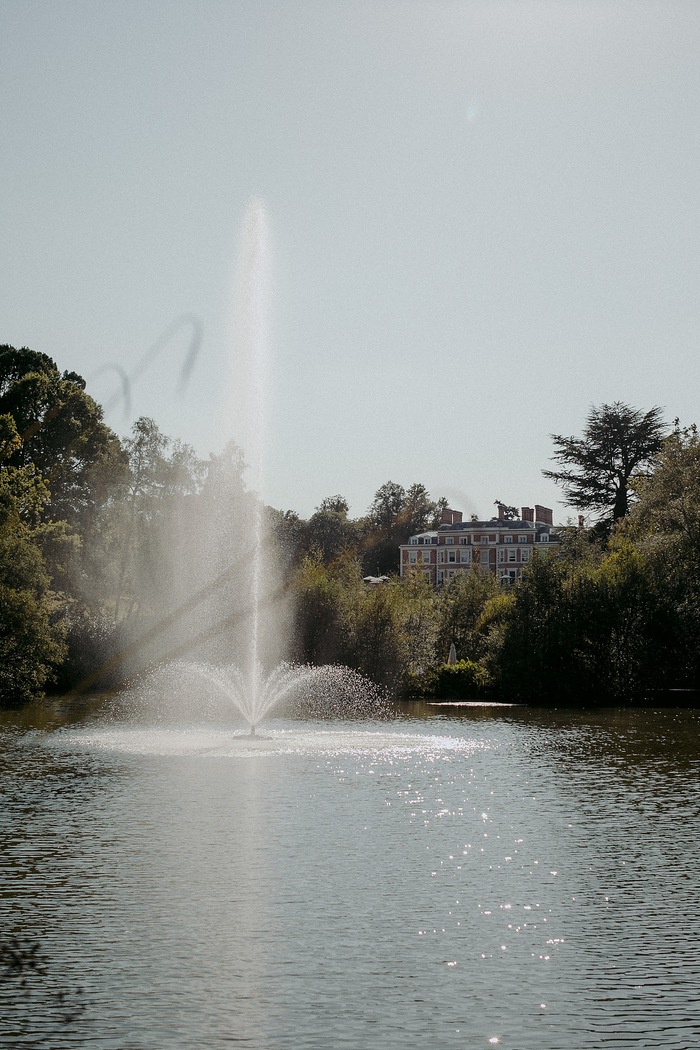 They spoke to the team at Heckfield Place and were thrilled that their small outdoor wedding could work.  They chose a date in September, but due to all the uncertainty surrounding Covid, didn't actually start planning until a few weeks before. They worked with their wedding team to ensure that everything was beautiful and of course, Covid-friendly.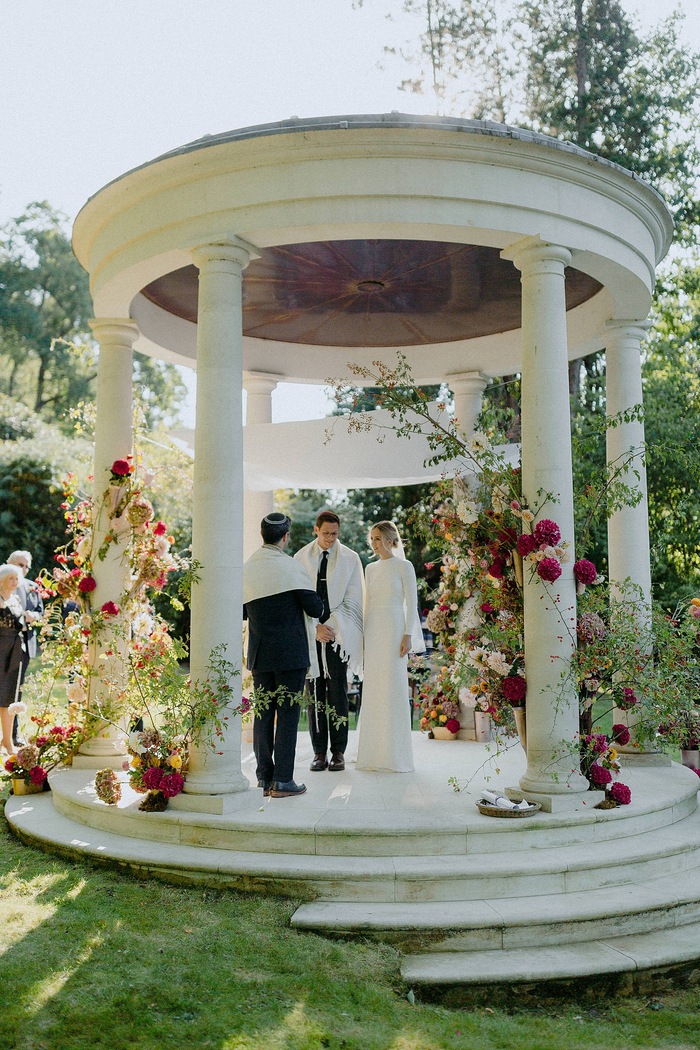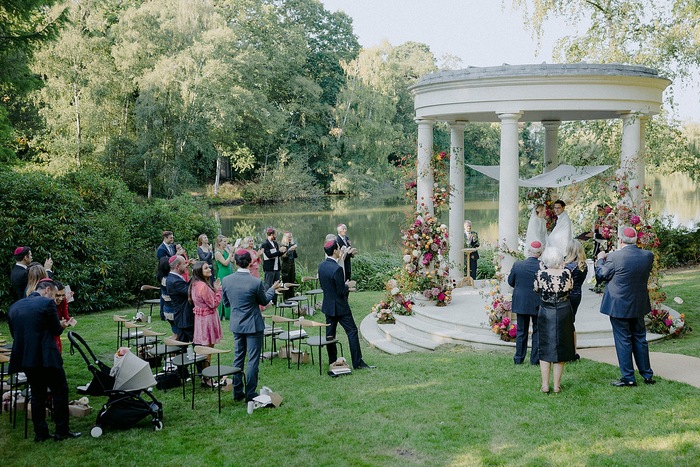 The natural beauty of the surrounding gardens and lake meant that there was little need for styling. Nonetheless, the stunning white pavilion was scattered with stunning arrangements of beautiful seasonal blooms that were locally sourced. On their visit to Heckfield Place, the couple were stunned by the floral arrangements throughout the hotel, so were absolutely delighted to find that the same in-house florist could be used to provide the florals for their celebration.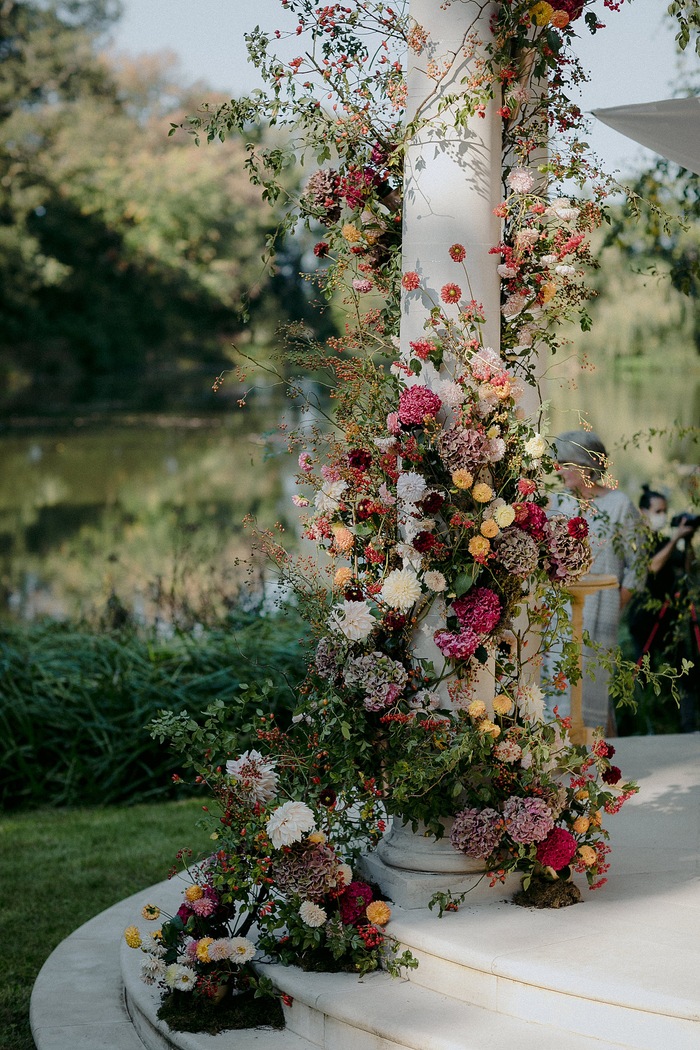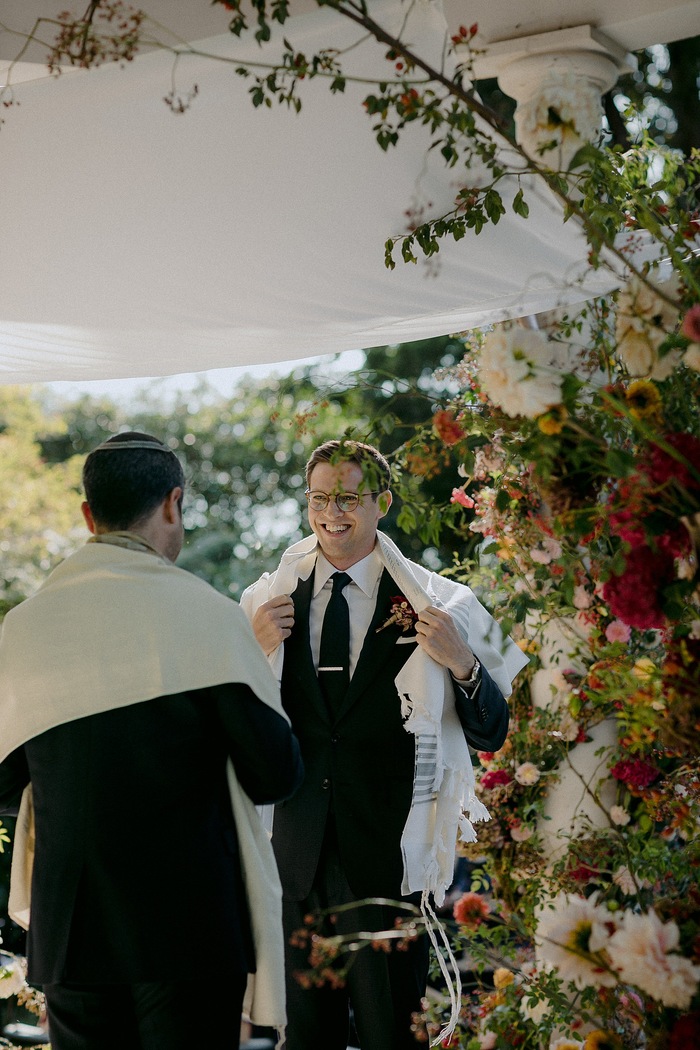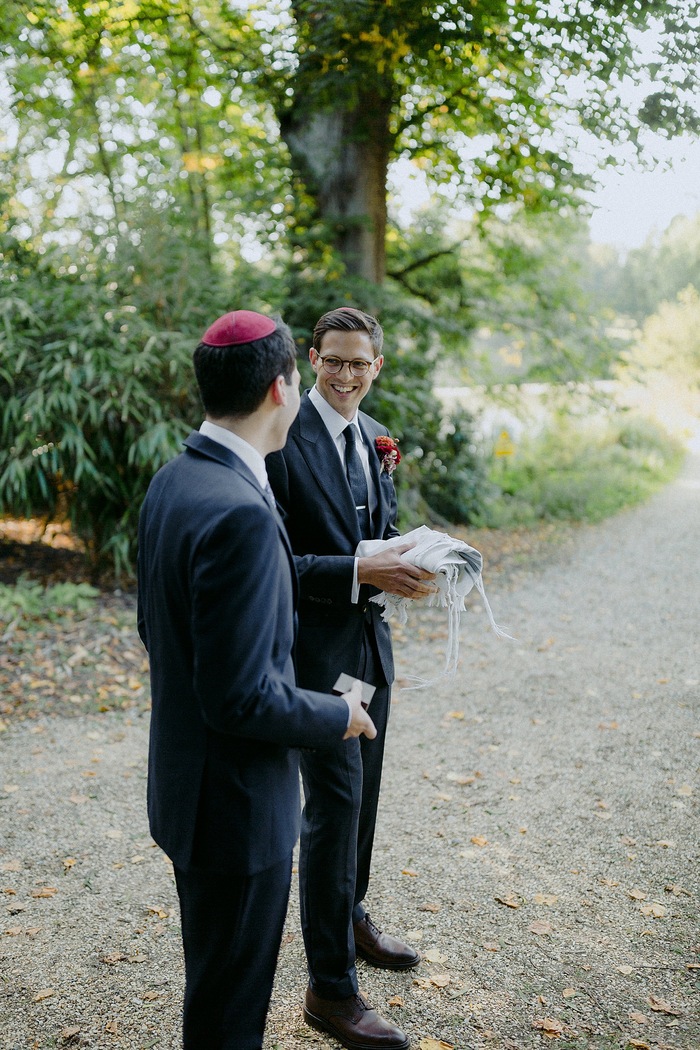 Alongside the timelessly smart Tom Ford suit, the groom chose Crockett & Jones shoes and Tom Ford Neroli & Portofino aftershave.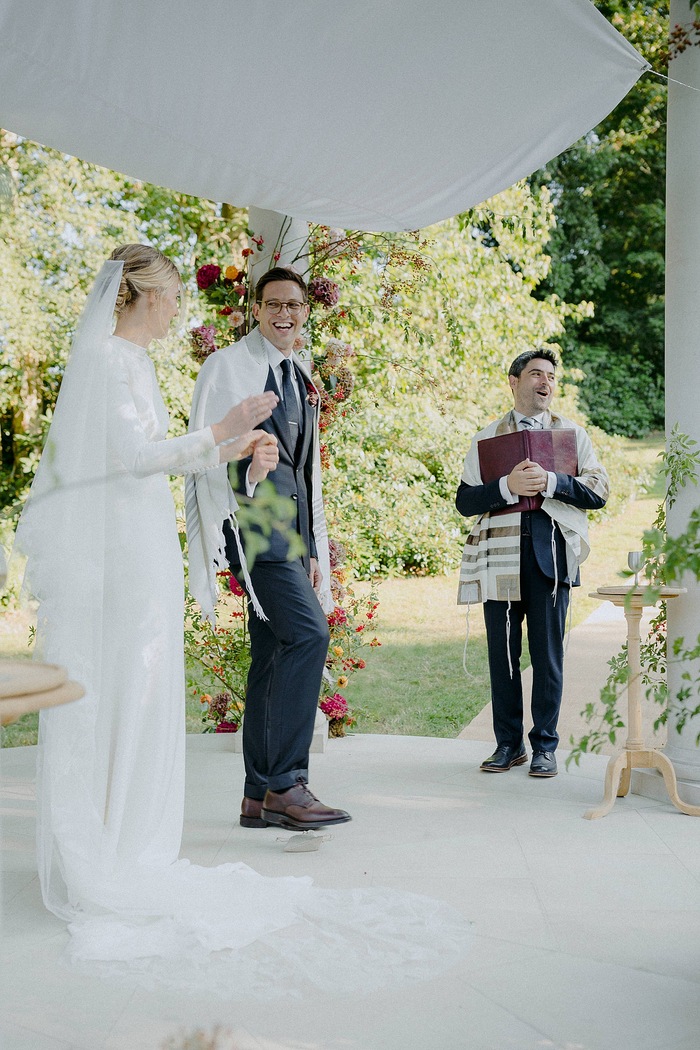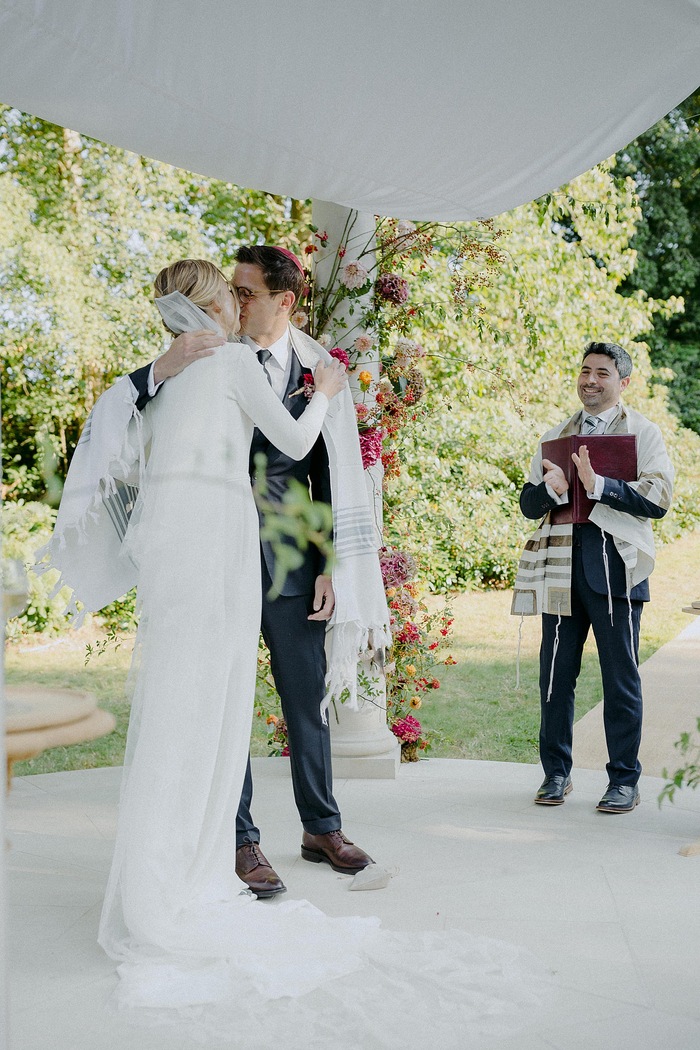 The Chuppah was  inside the lakeside pavilion with guests seated in social bubbles- two meters apart from others. For the ceremony, they made boxes decorated with ribbons and dahlias with each guests names on, these included the kippah (a Jewish head covering) and a few favours.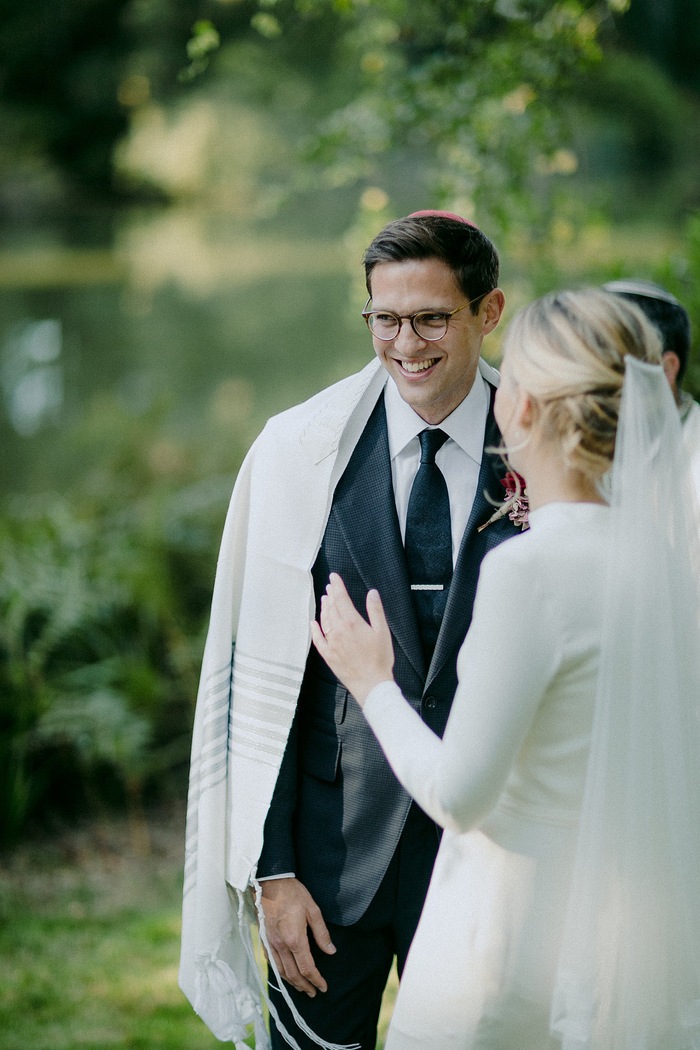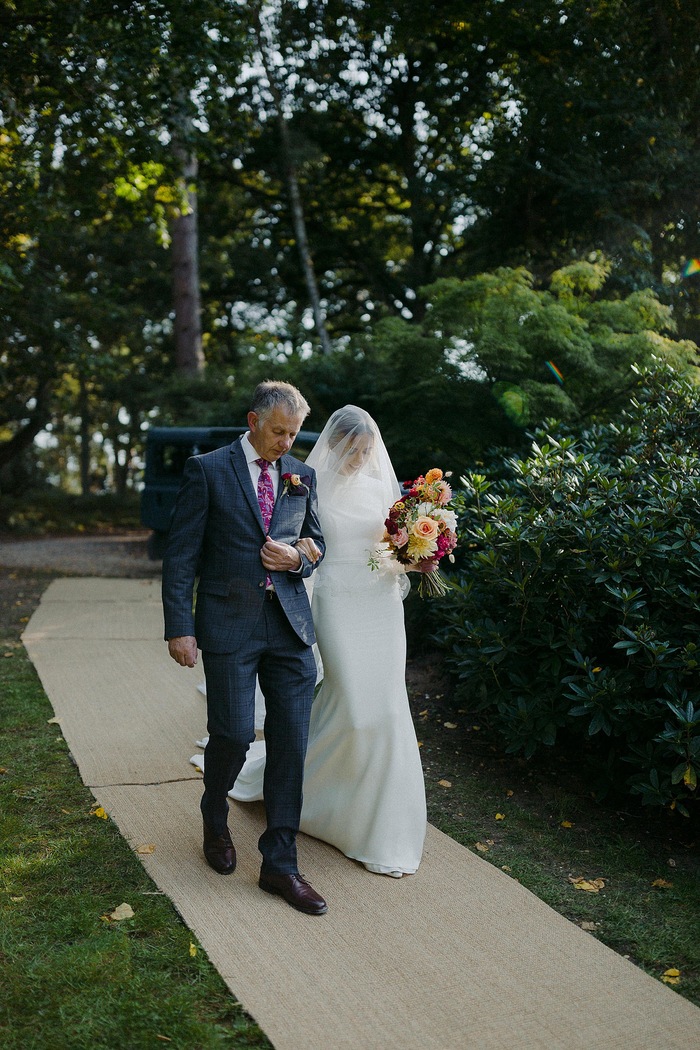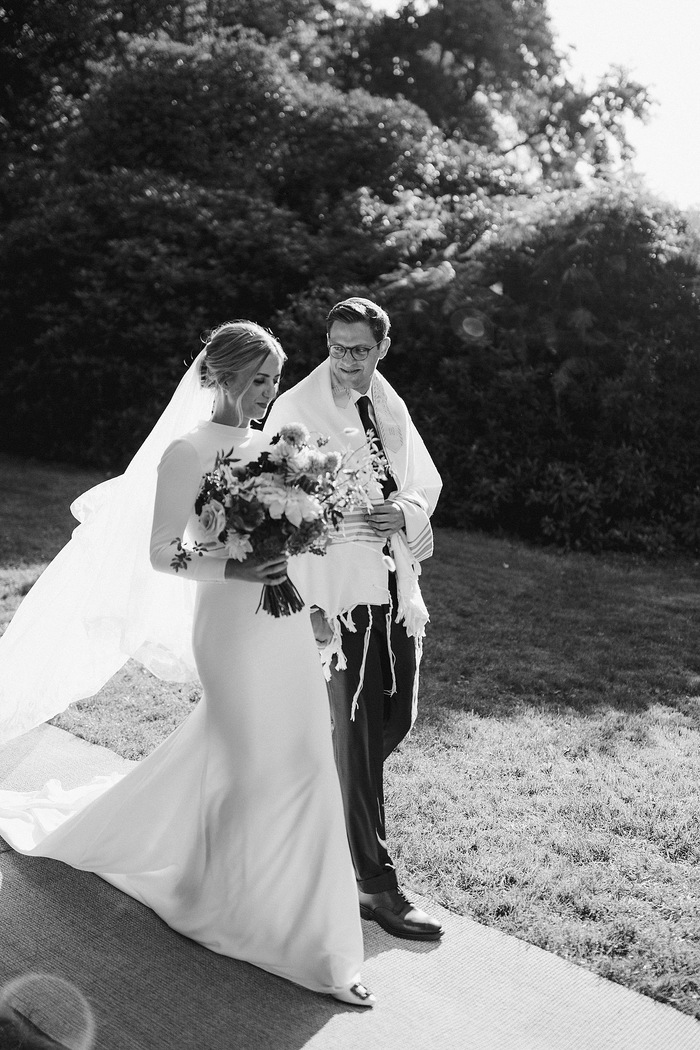 The ceremony was a traditional Jewish ceremony in many ways, however, the couple decided to incorporate a few of their own interpretations. For example, it's tradition that the Rabbi recites seven blessings in Hebrew, but Anna's brother read the blessings in English and Sam's dad read them in Hebrew.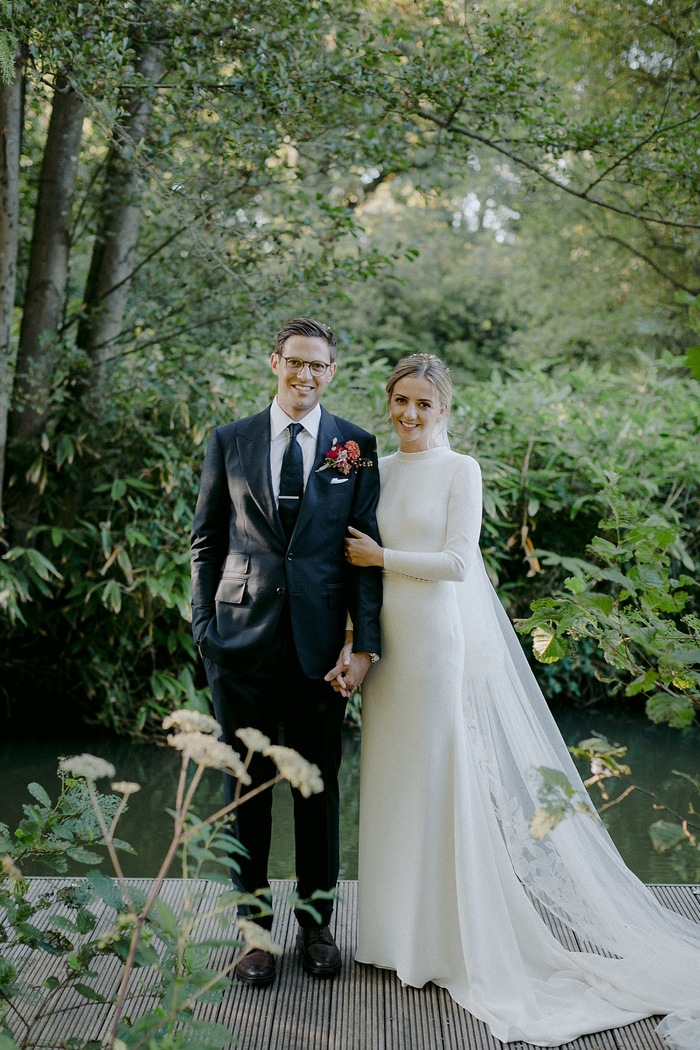 After the ceremony, Anna and Sam took some time to spend together alone before joining their friends and family at the reception. The weeks leading up to the wedding had been hectic to say the least, so it gave them a chance to relax and unwind together, appreciating how lucky they were.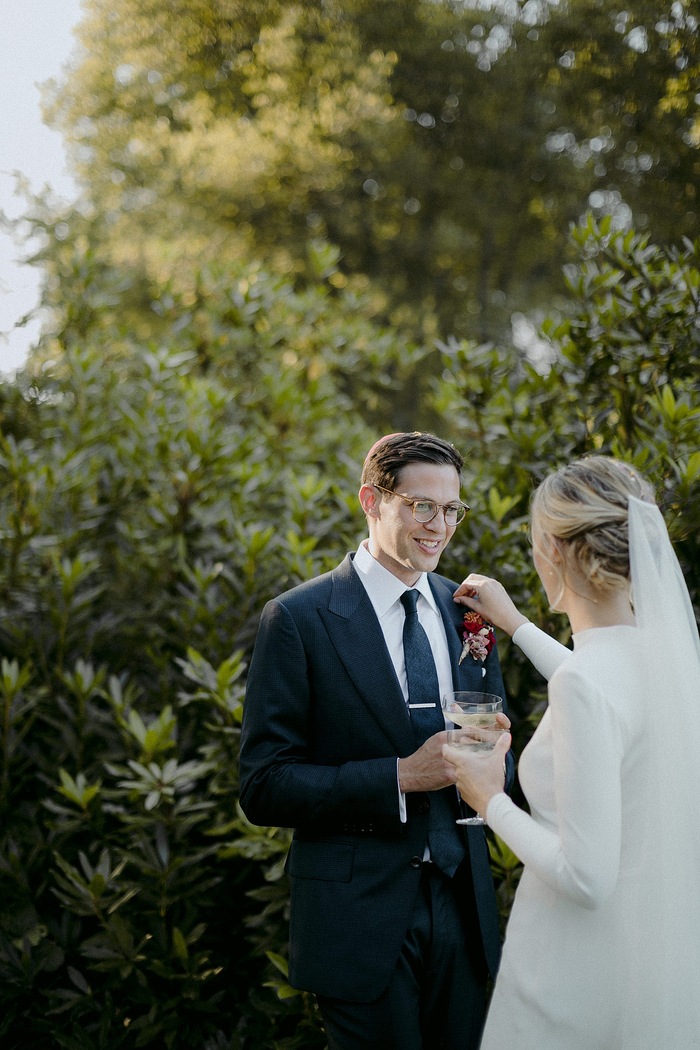 Anna's hand-embroidered veil was also by Emma Beaumont and was an important part of the ceremony as it's Jewish tradition that the groom lifts the veil.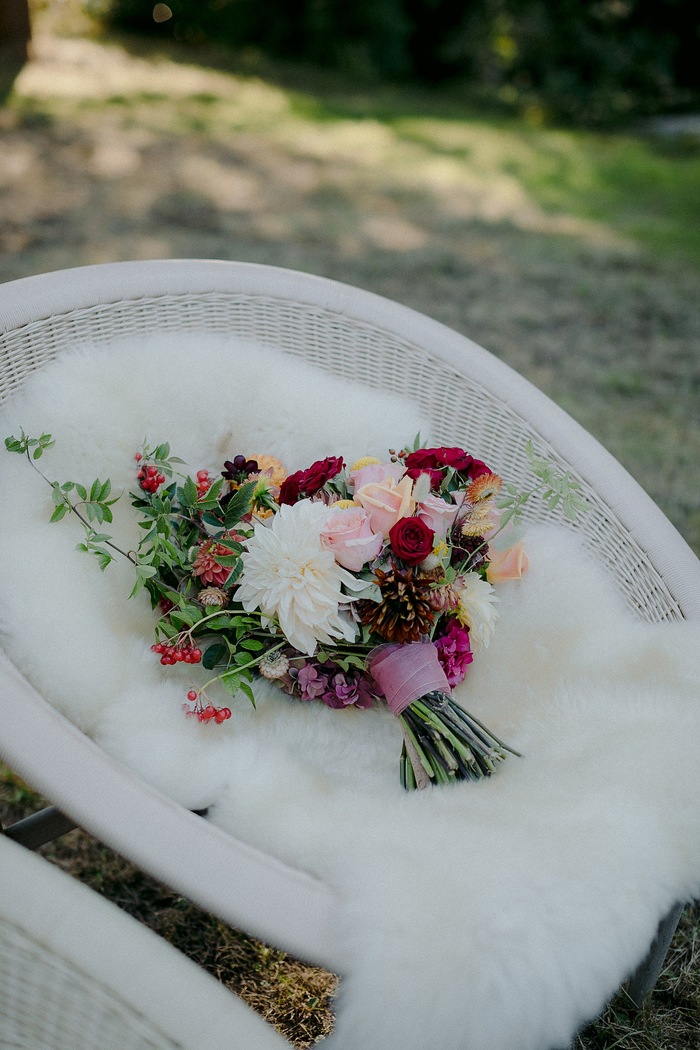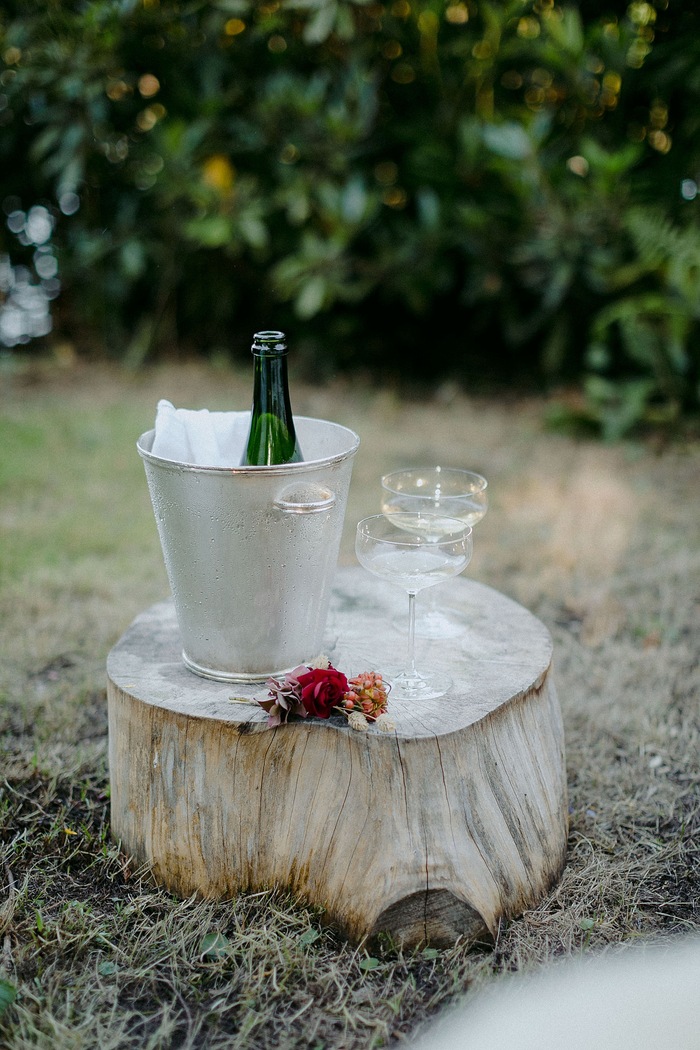 The reception was held in the beautiful grounds of Heckfield Place, having canapés delivered on a plate to each bubble, ensuring the guests always felt relaxed and safe.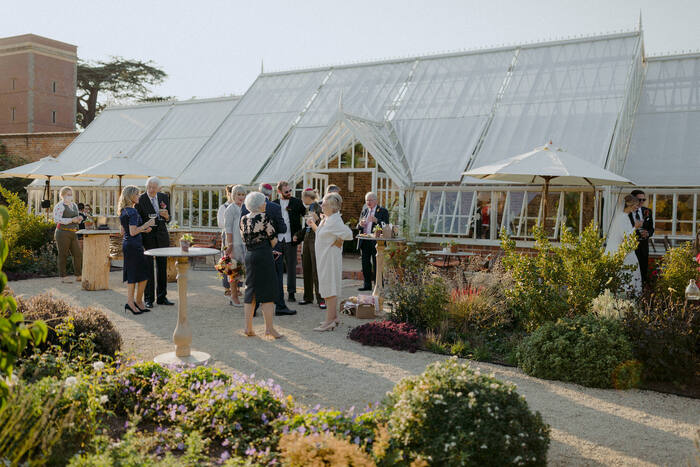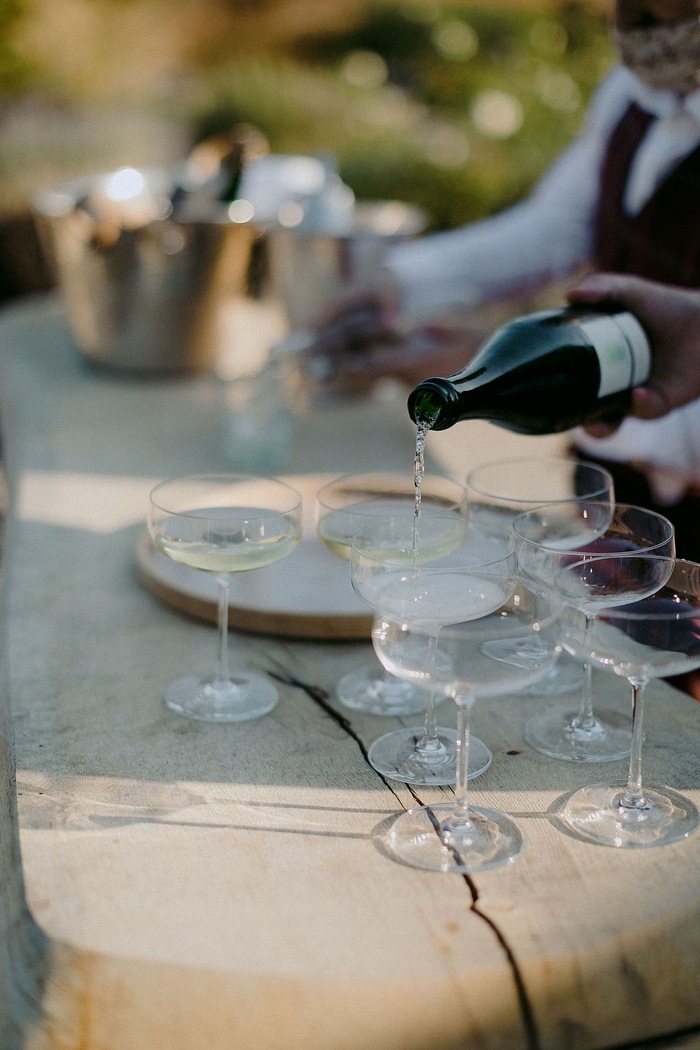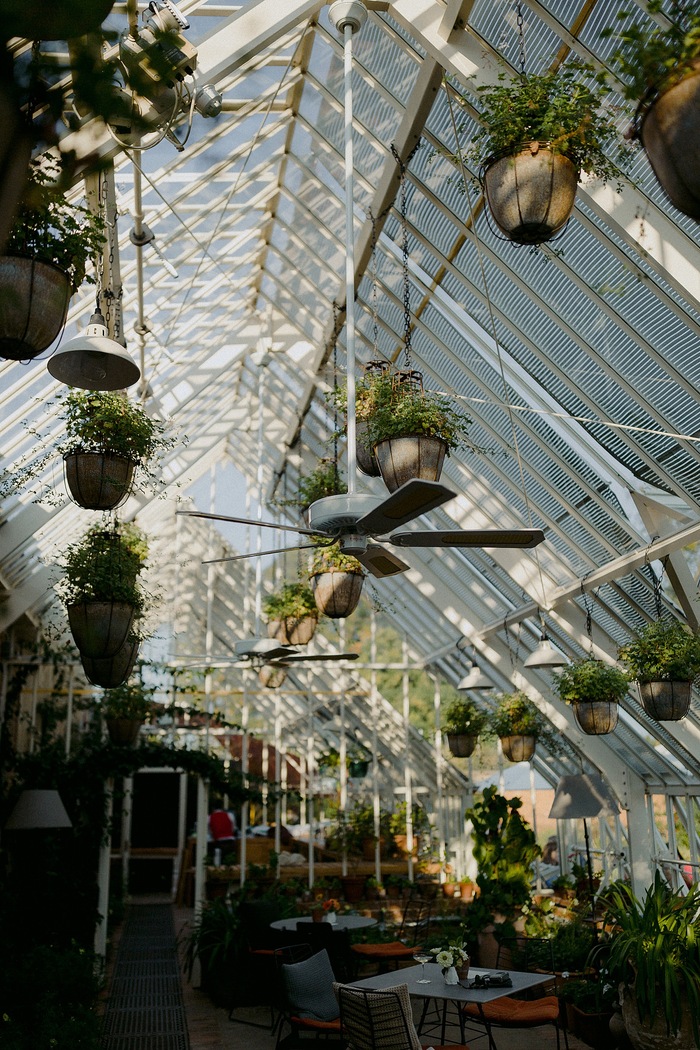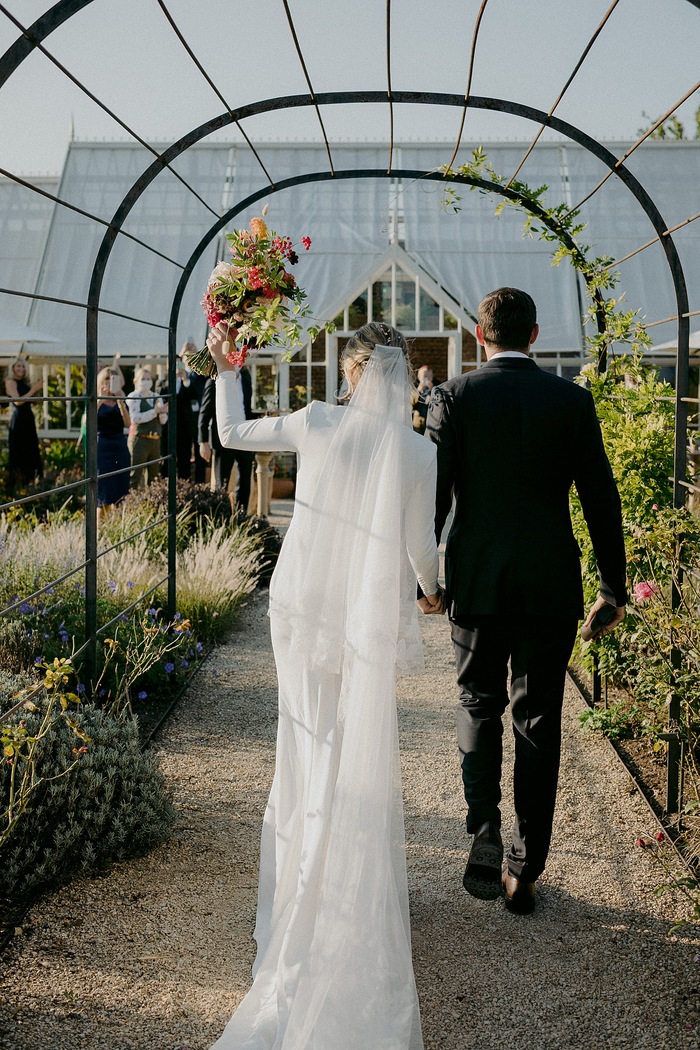 The photos capture the warm September day beautifully, and the couple were lucky that the same photographer was available for the rescheduled date. They also got creative with videography, hiring a camera and having staff at Heckfield kindly shoot some of the day, as well as their friends, to produce a sweet short video of their day.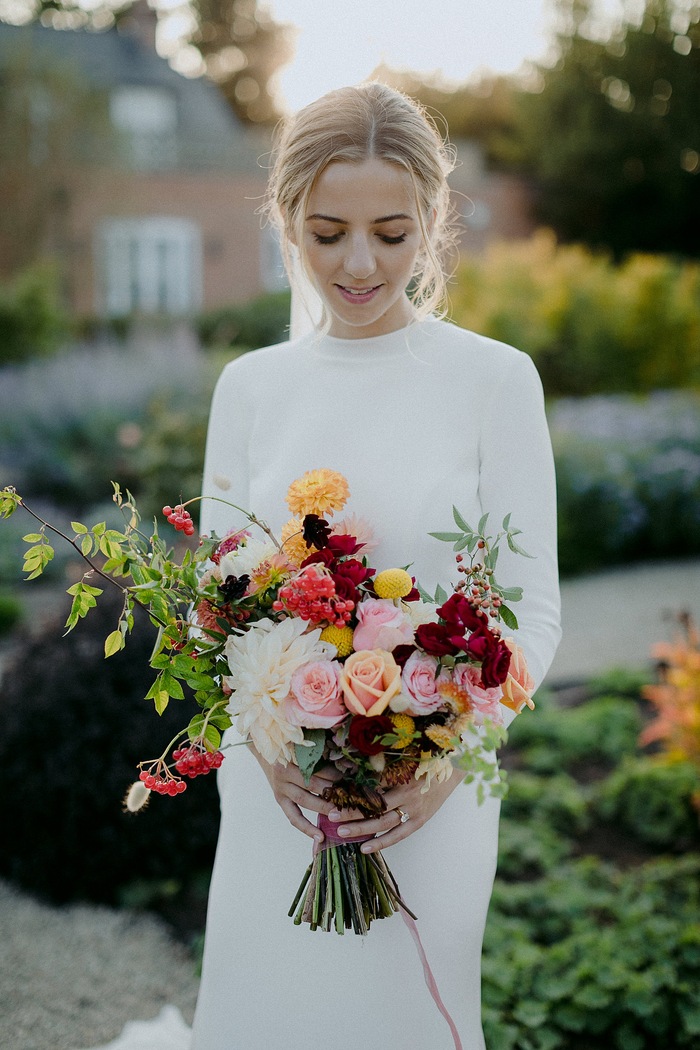 The reception was held at Hearth Restaurant at Heckfield Place and had one table per social bubble.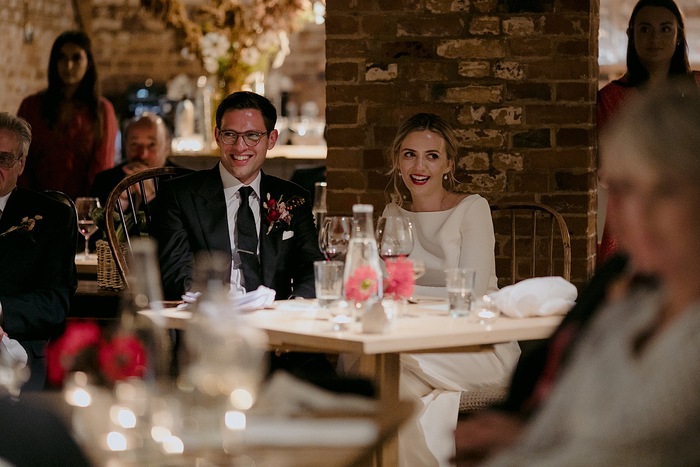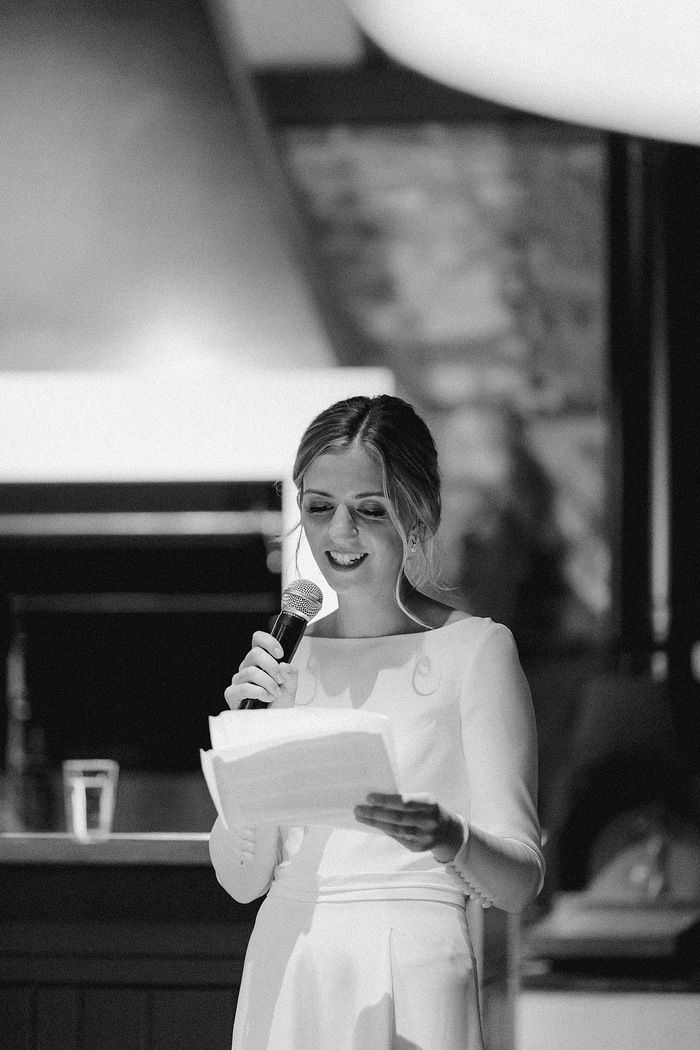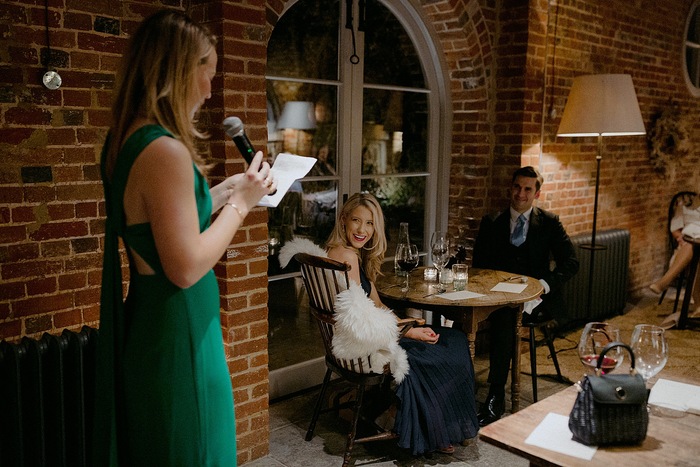 They extended the celebrations into the evening with speeches, poems and live music performances, as dancing and parties were not permitted at the time. They added a personal touch to the reception space, having personalised blankets for each guest to keep them warm throughout the evening.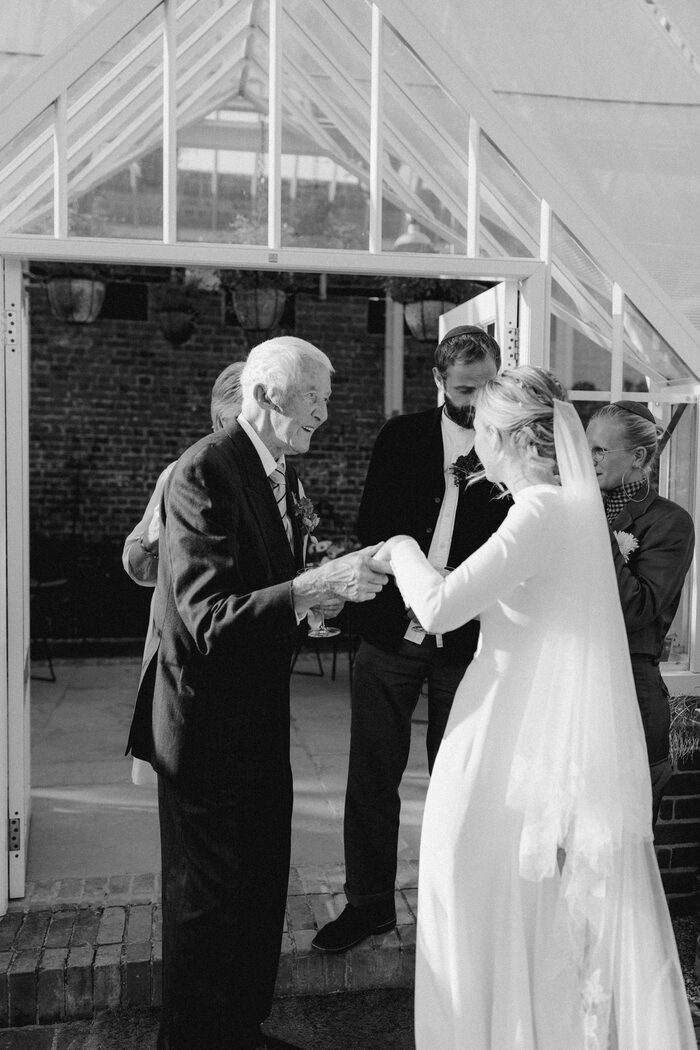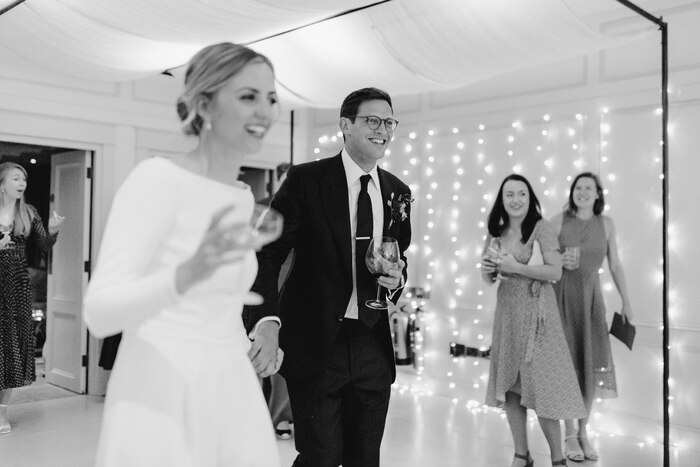 After dinner, they surprised their guests with a live music performance and accompanying pianist. Whilst they couldn't all get on the dance-floor- they sure did have a good sing-along in their seats!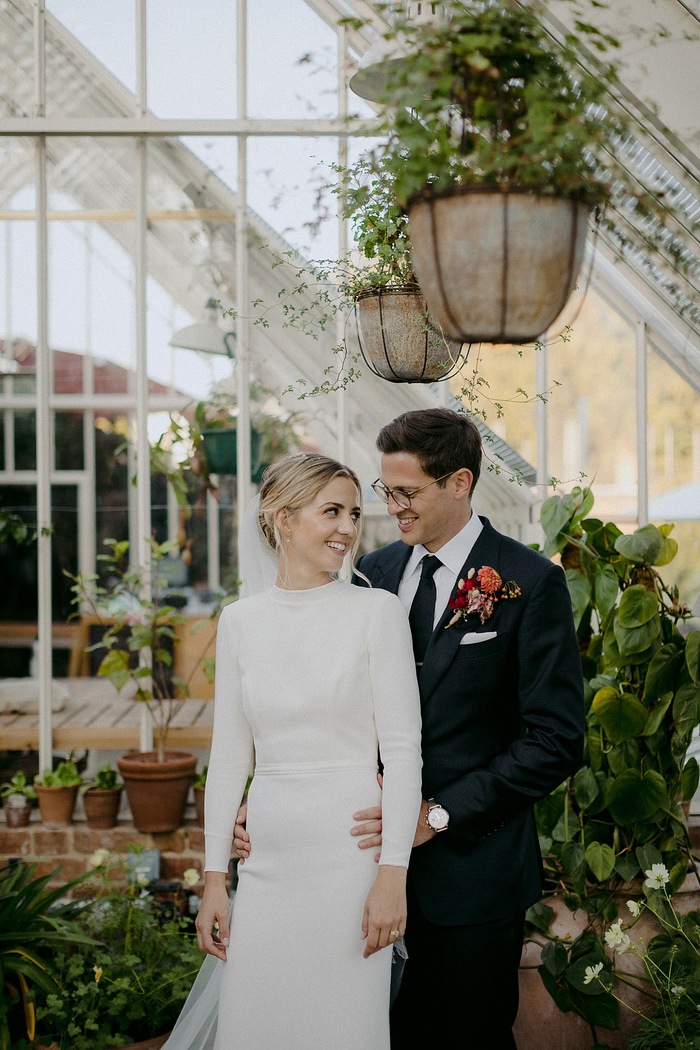 A beautiful couple and an equally beautiful wedding. Be sure to check out Perfect Venue for more inspiration.
Wedding Team
Photographer: Ferris & Twine Wedding Photography // Film: Shot by Heckfield Place team + guests + edited by AK films // Venue: Heckfield Place // Chukka: The Happy Chukka People // Wedding dress and veil: Emma Beaumont // Shoes: Manolo Blahnik // Grooms suit: Tom Ford // Grooms shoes: Crockett & Jones // Brides perfume: Zielinski & Rosen // Grooms aftershave: Tom Ford // Florist: April Deering // Cake: Skye Gyngell at Heckfield Place // Entertainment: Daisy Wood Davis and Luke Holman // Rings: Queensmith // Catering: Skye Gyngell at Hearth Restaurant // Stationery: Rose & Ruby // Hair and Makeup: Rachel Signer-Clark // Favours: The Toffee Shop, The Lakes Distillery