To say we're obsessed with this enchanting Chinese ceremony would be an understatement. Inspired by traditional Chinese tea ceremonies, this wedding encompasses cultural traditions whilst adding its own modern twist- just look at these gorgeous jewel-tones! So for those who regard the traditional tea ceremony as special, we wanted to showcase how simply stunning this moment can be, especially with the right photographer and decor. This modern twist on the Chinese wedding focuses on the traditional tea ceremony, which is followed by the gorgeous ceremony space and the accessories spearhead this modern take on the traditional, with a bridal cape and deep-toned makeup. Take a look at these simply beautiful photos and be sure to visit us at Perfect Venue for more!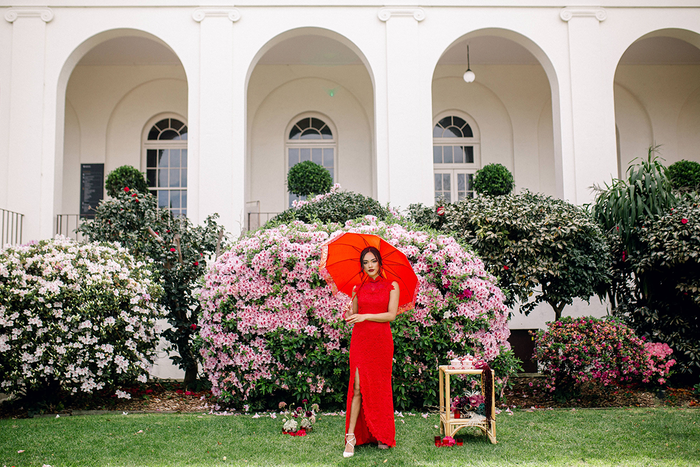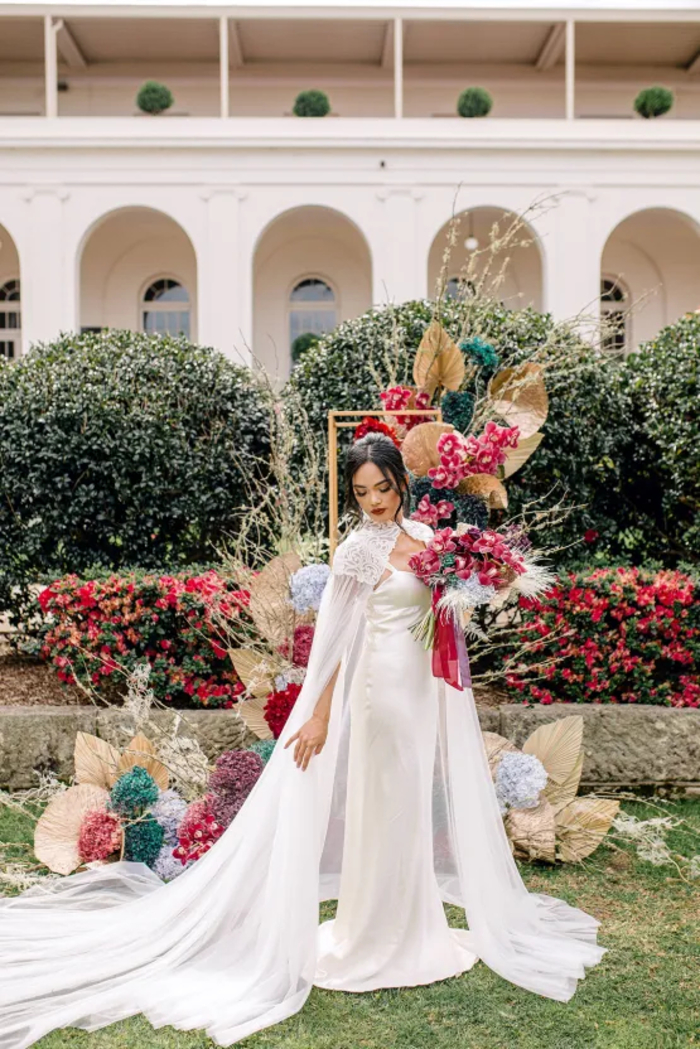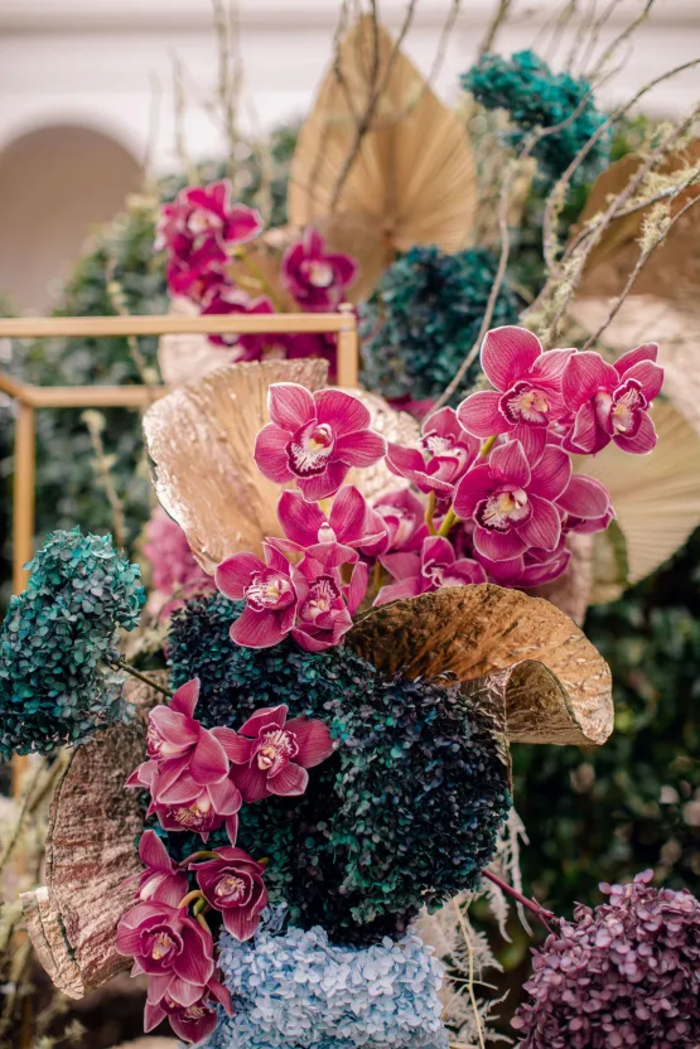 A perfect mix of old and new
We love how the use of modern jewel-tones juxtapose the traditional high collar neck of the bride's white cape. Capturing the essence of tradition whilst adding your own 21st-century twist creates a timeless, and not to mention stunning affair.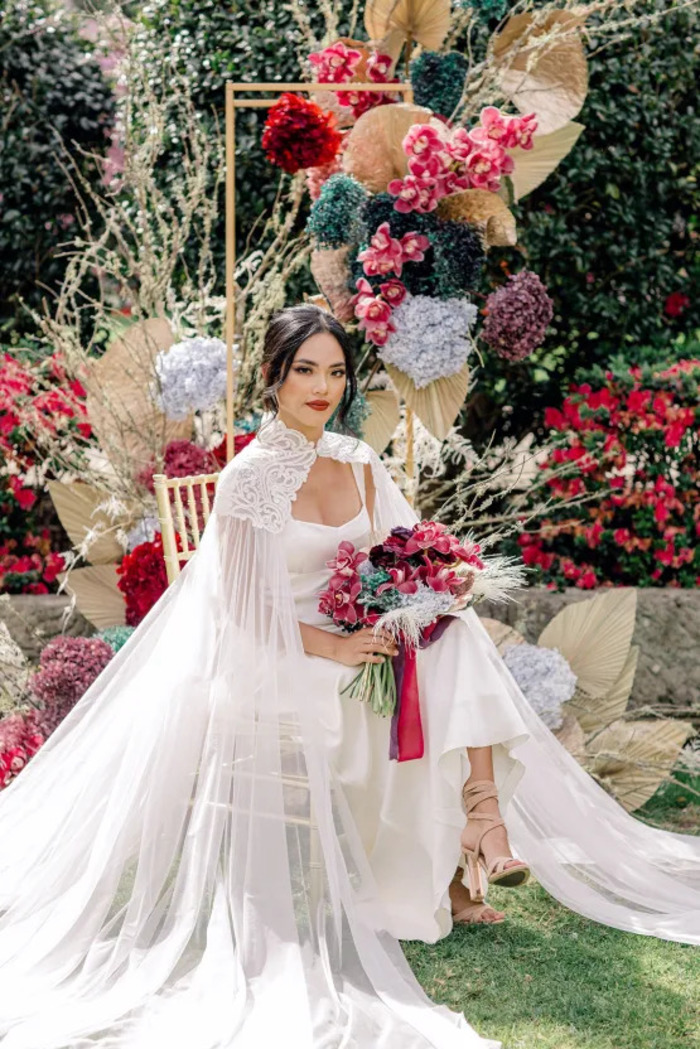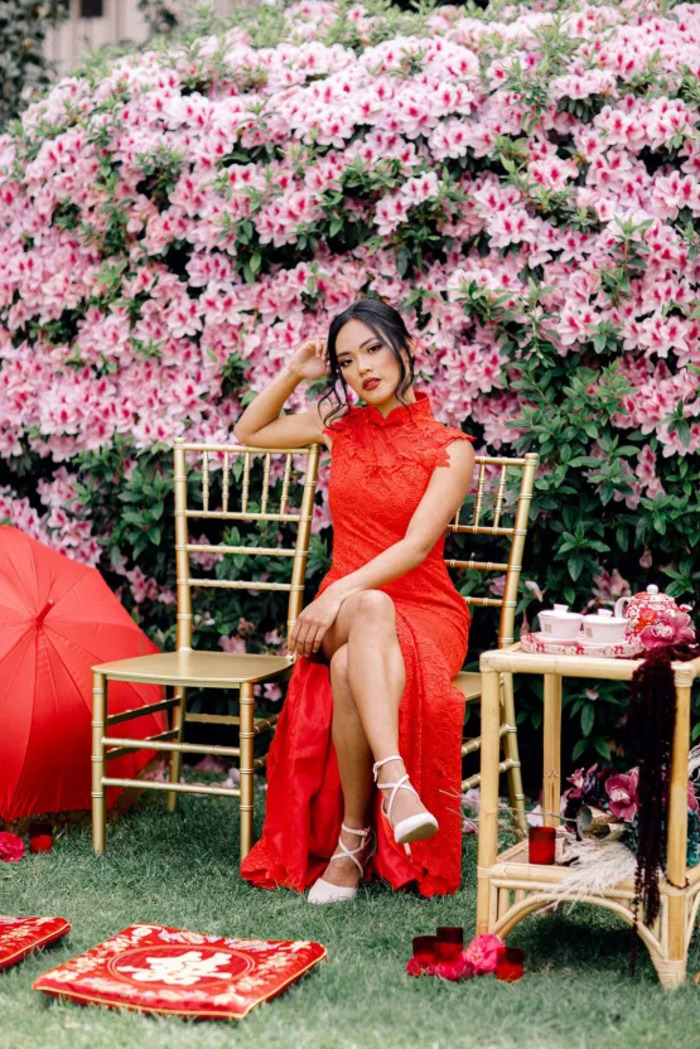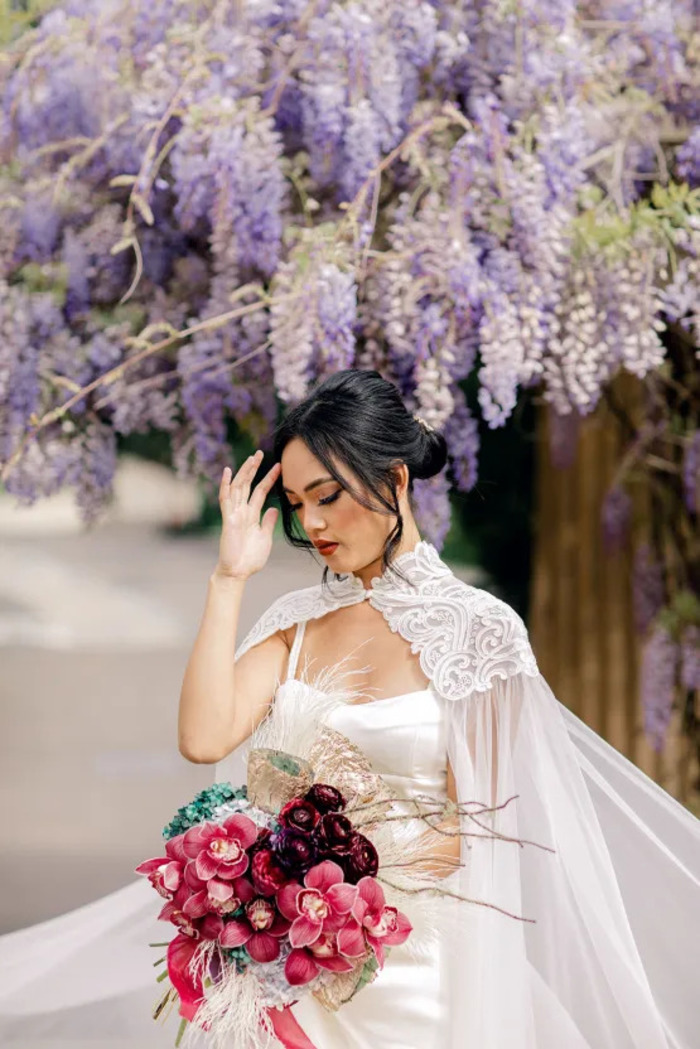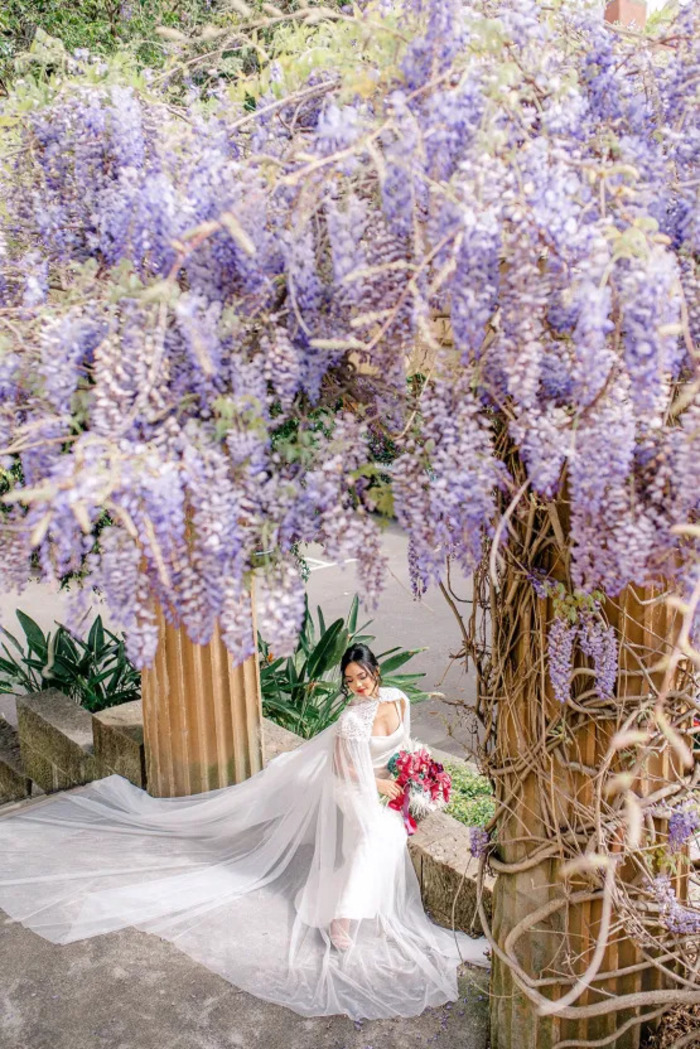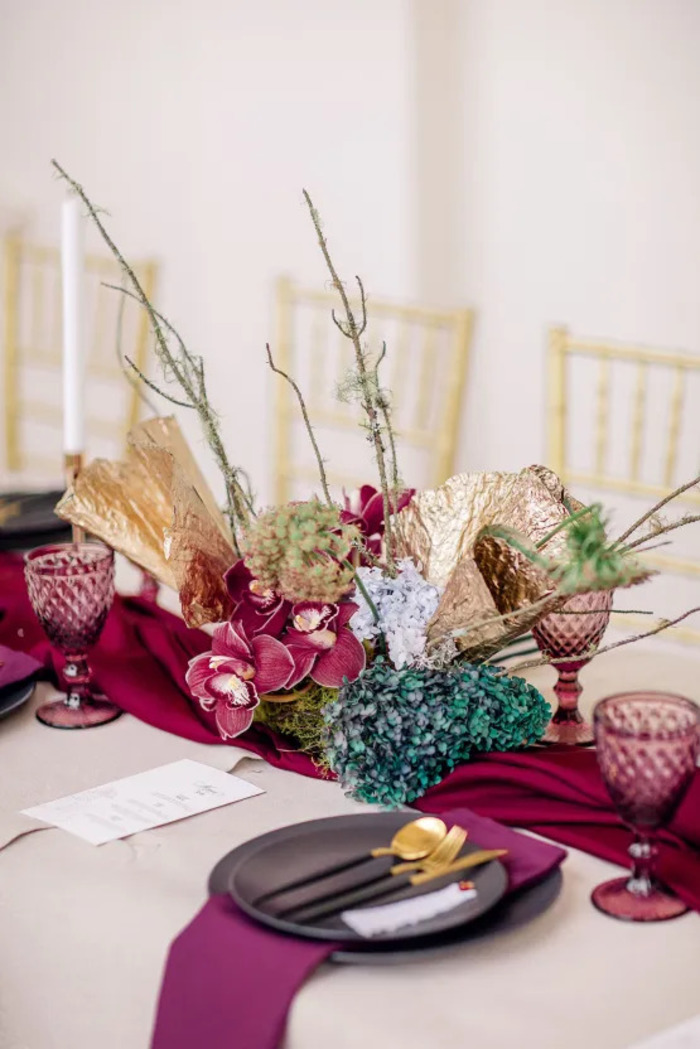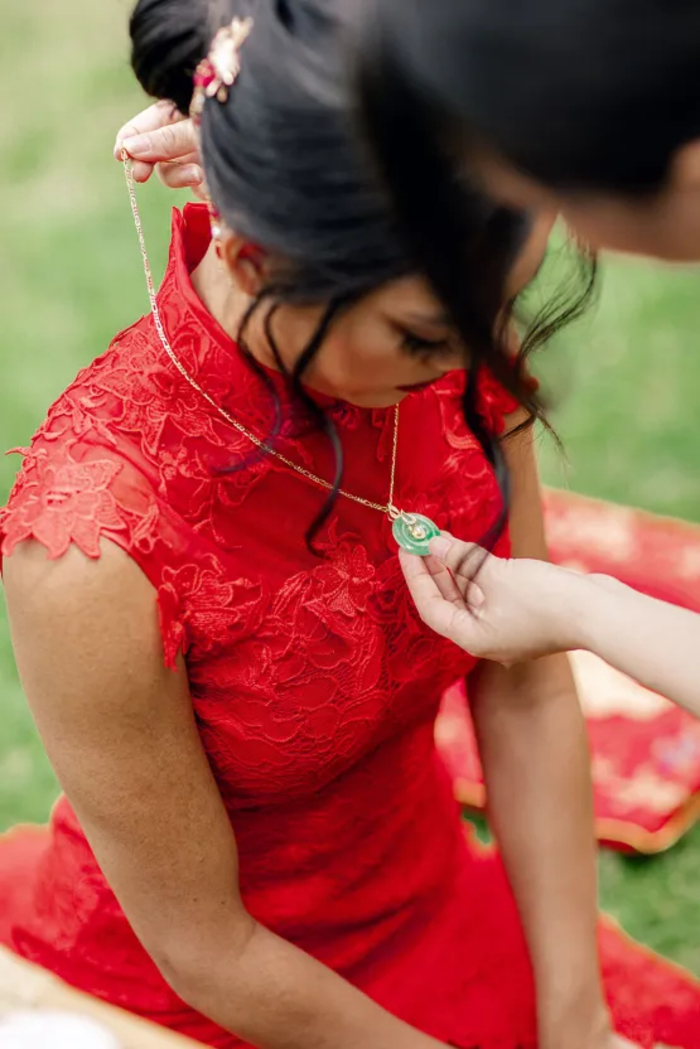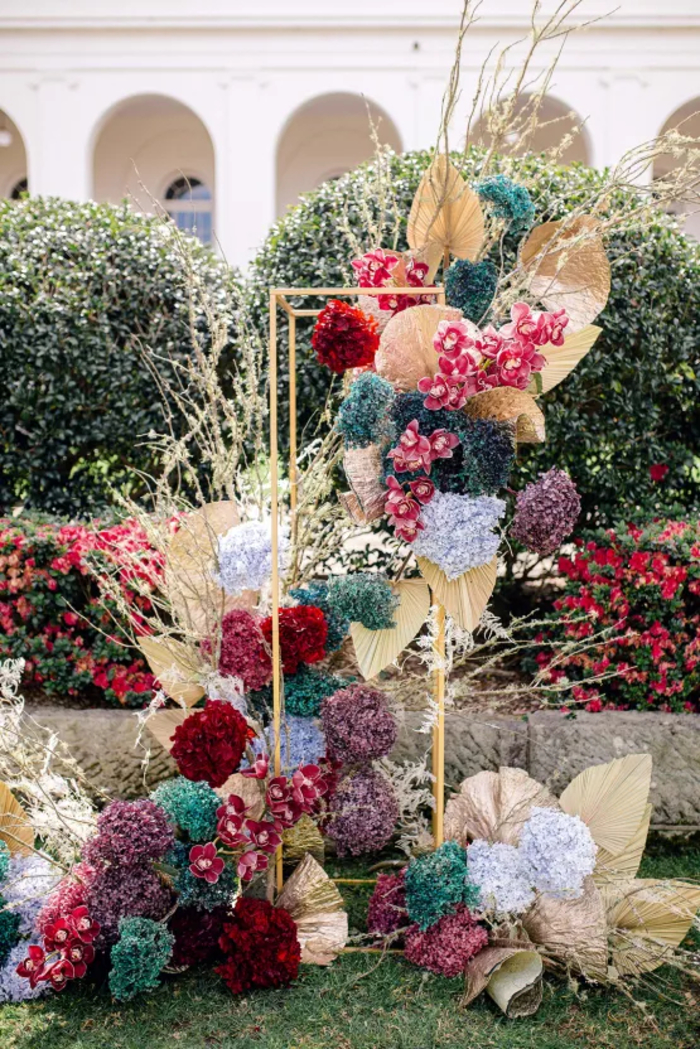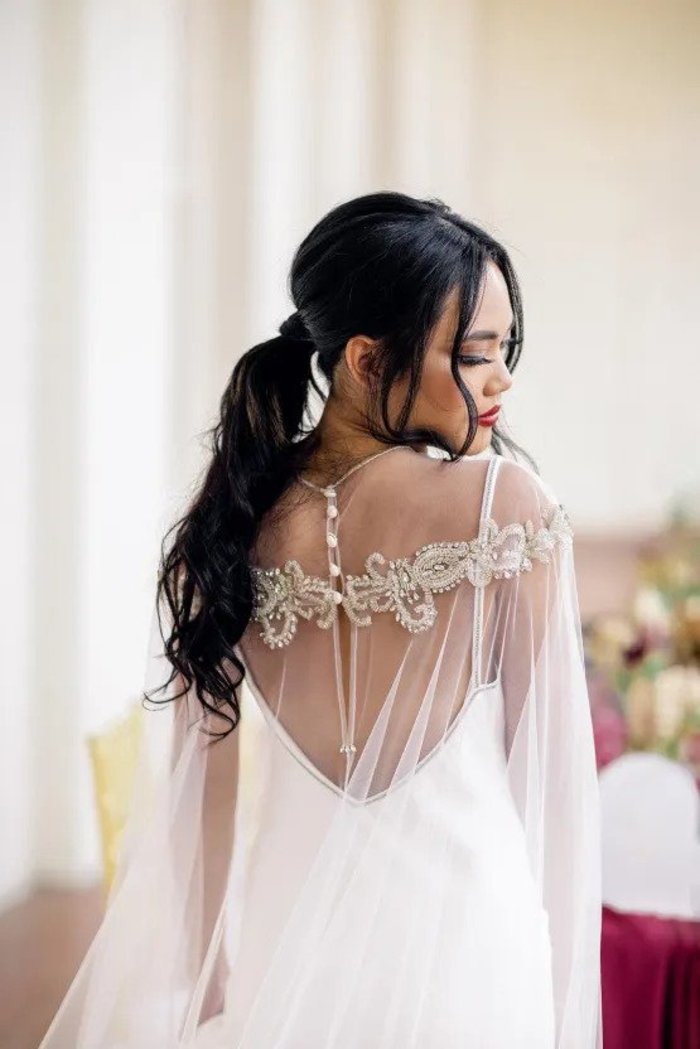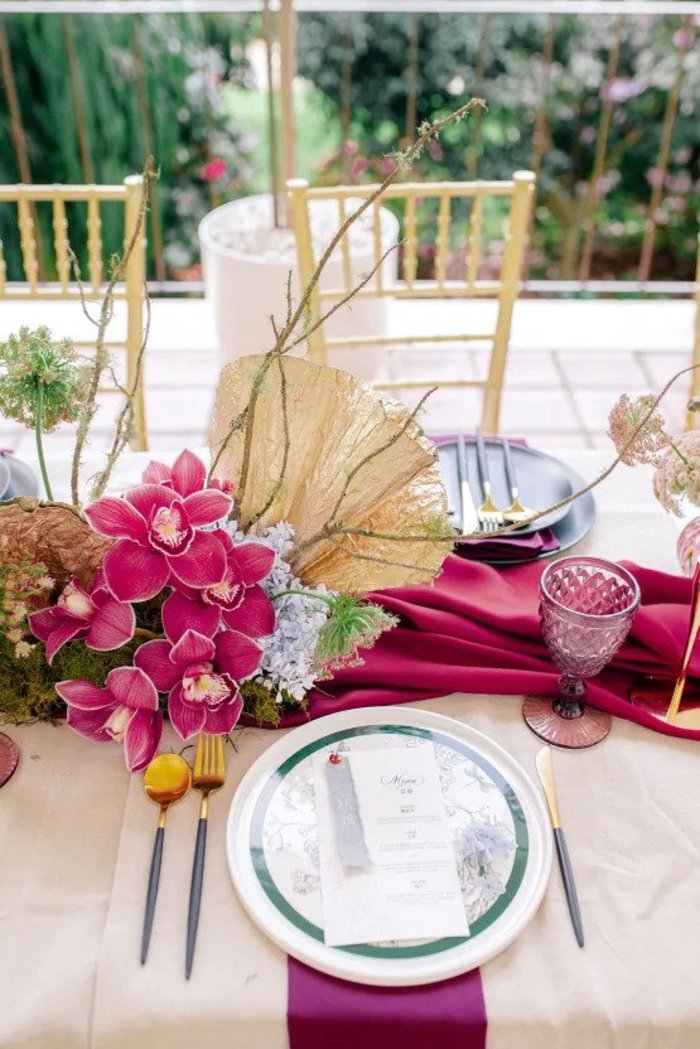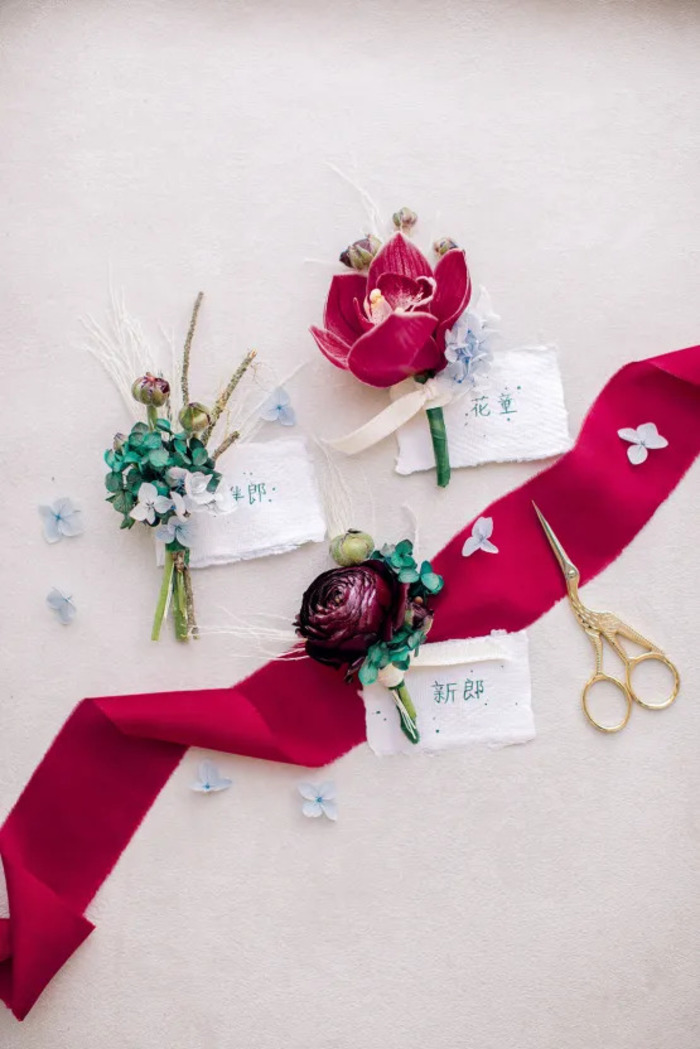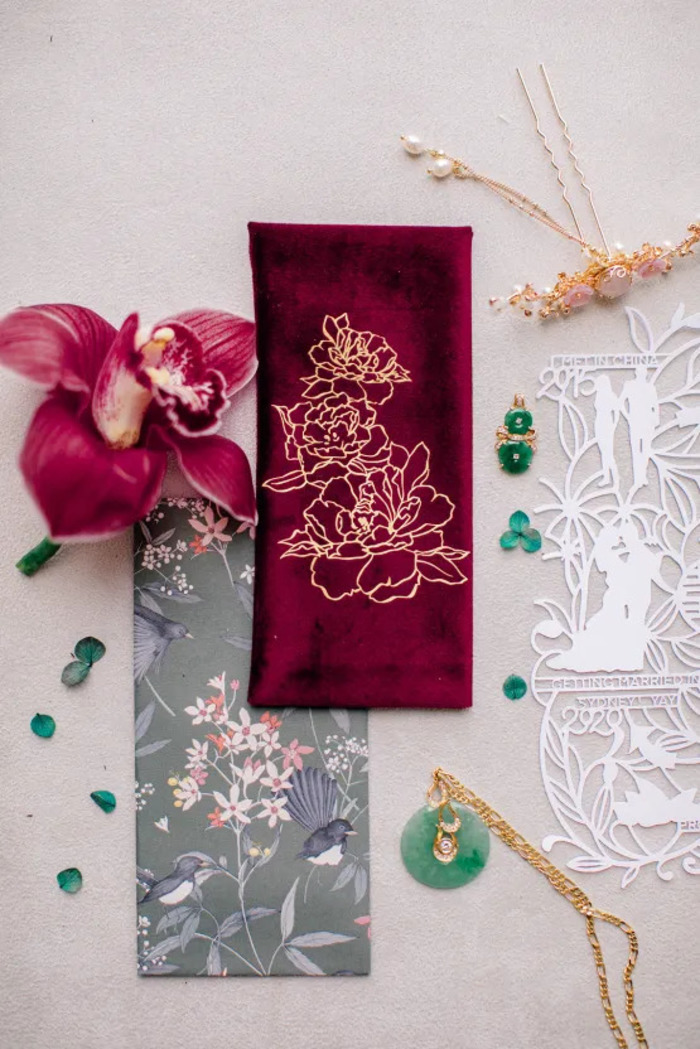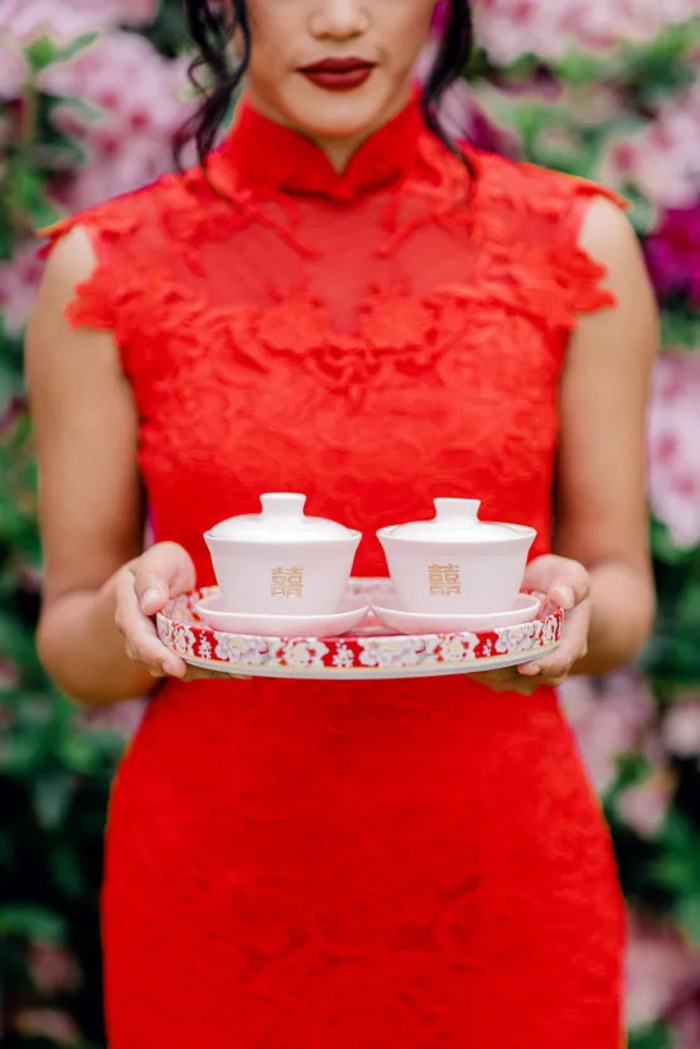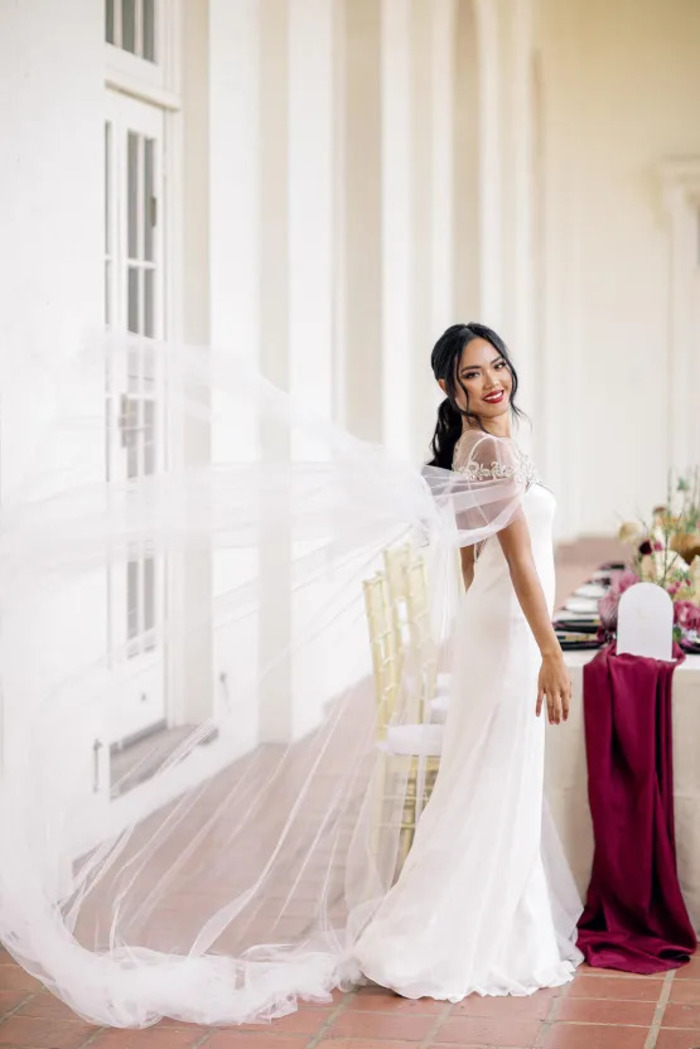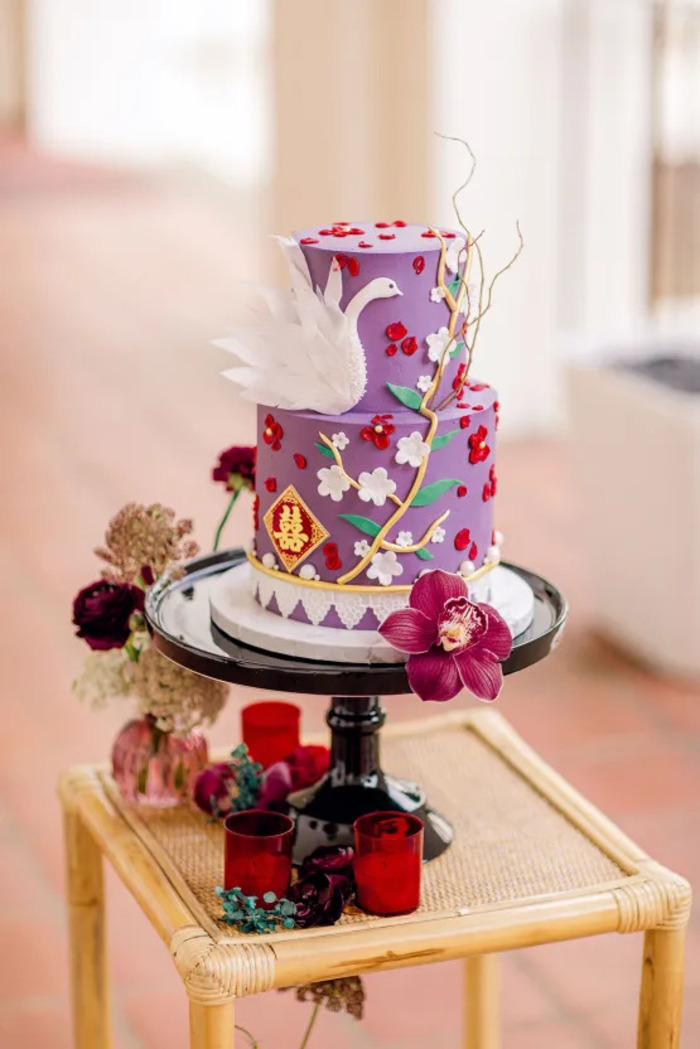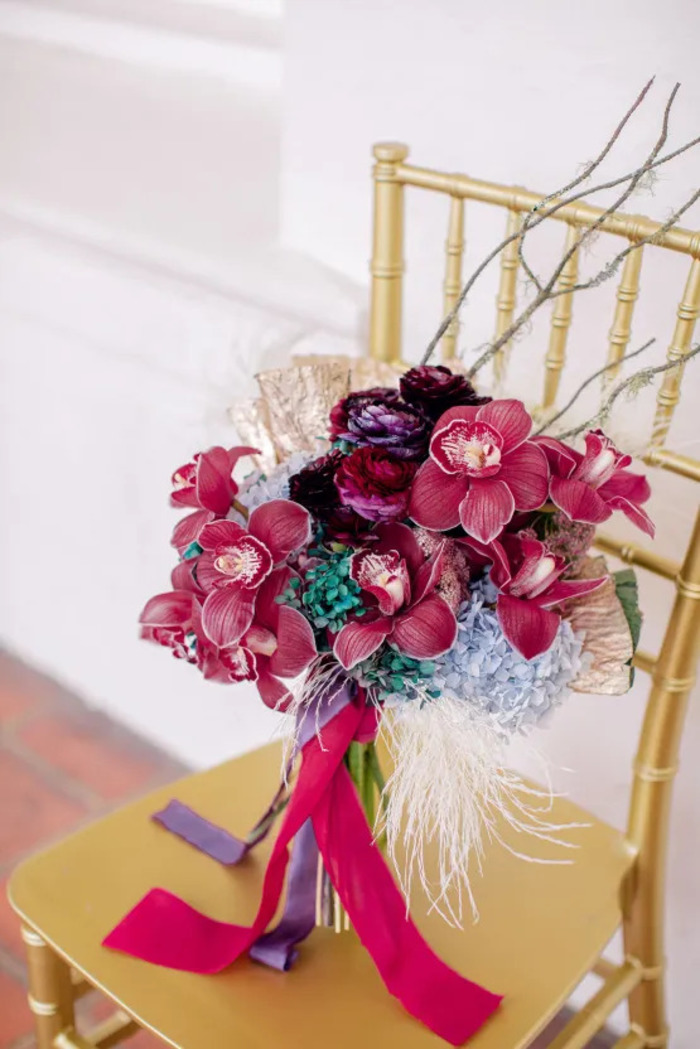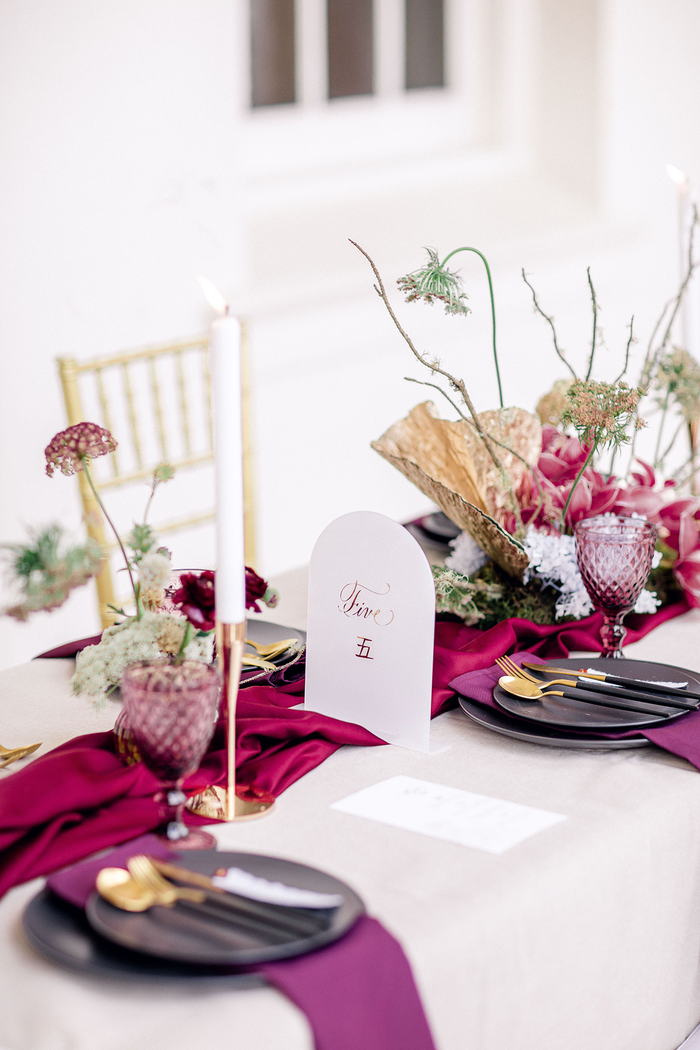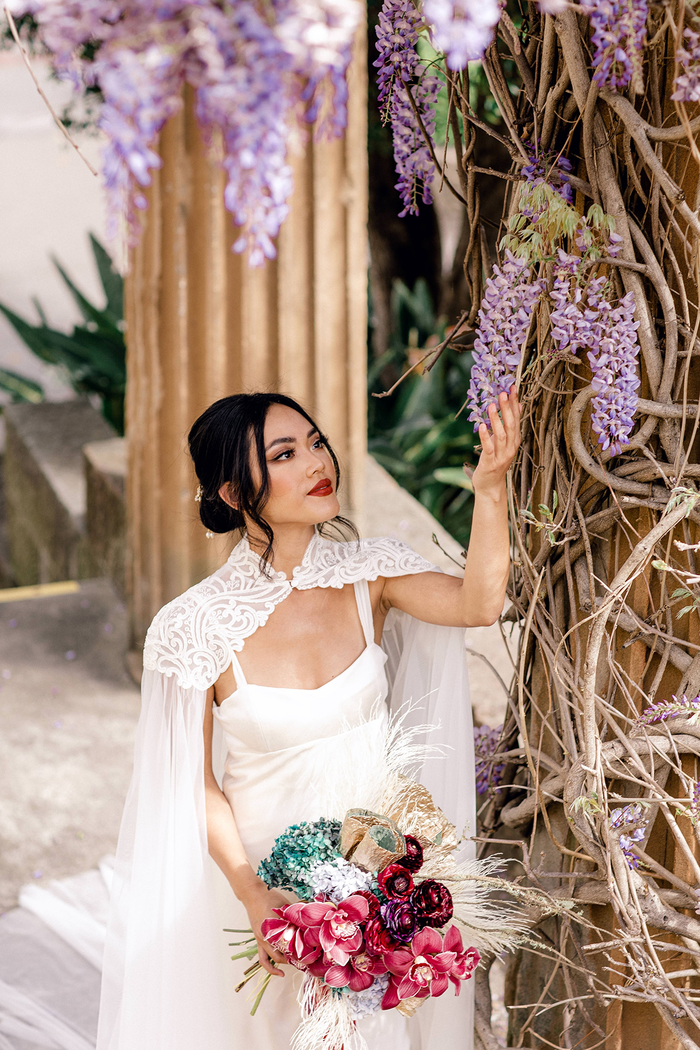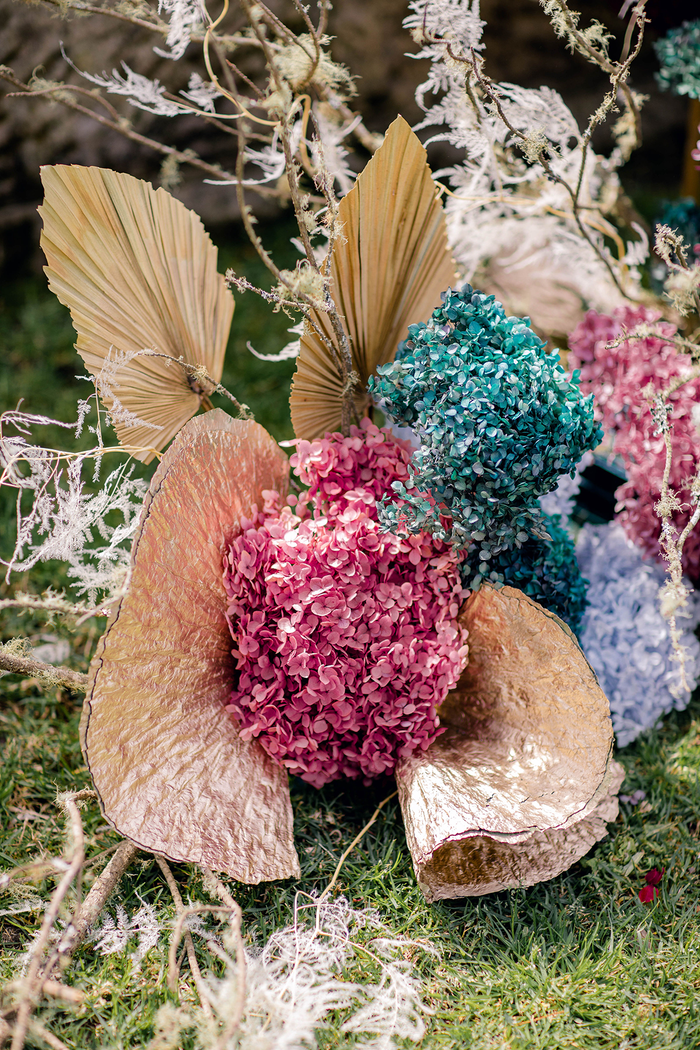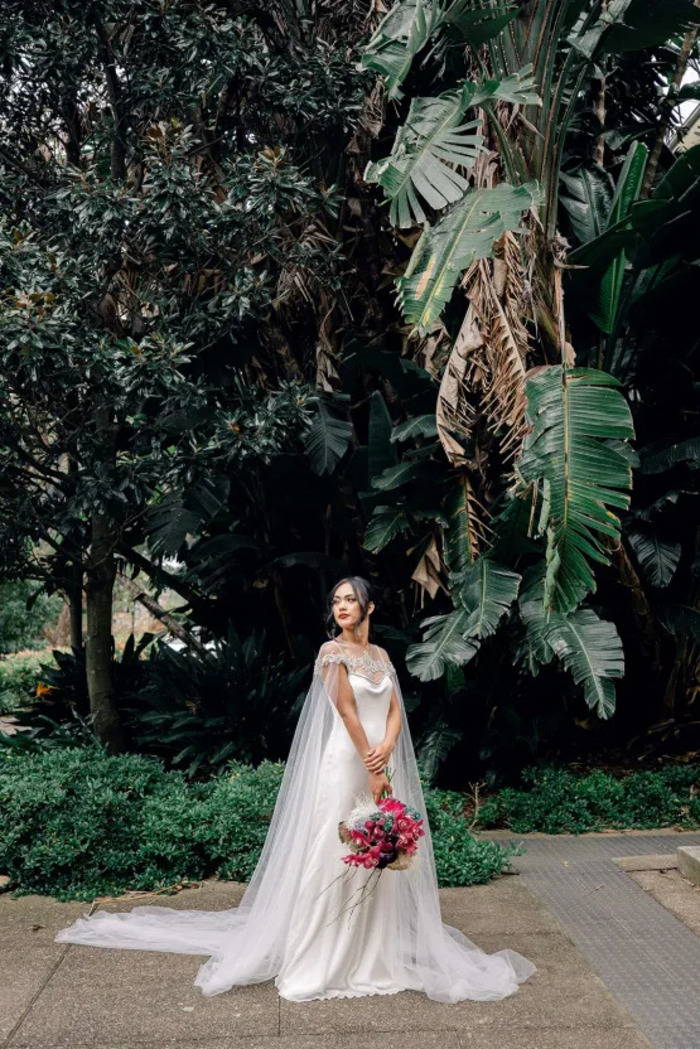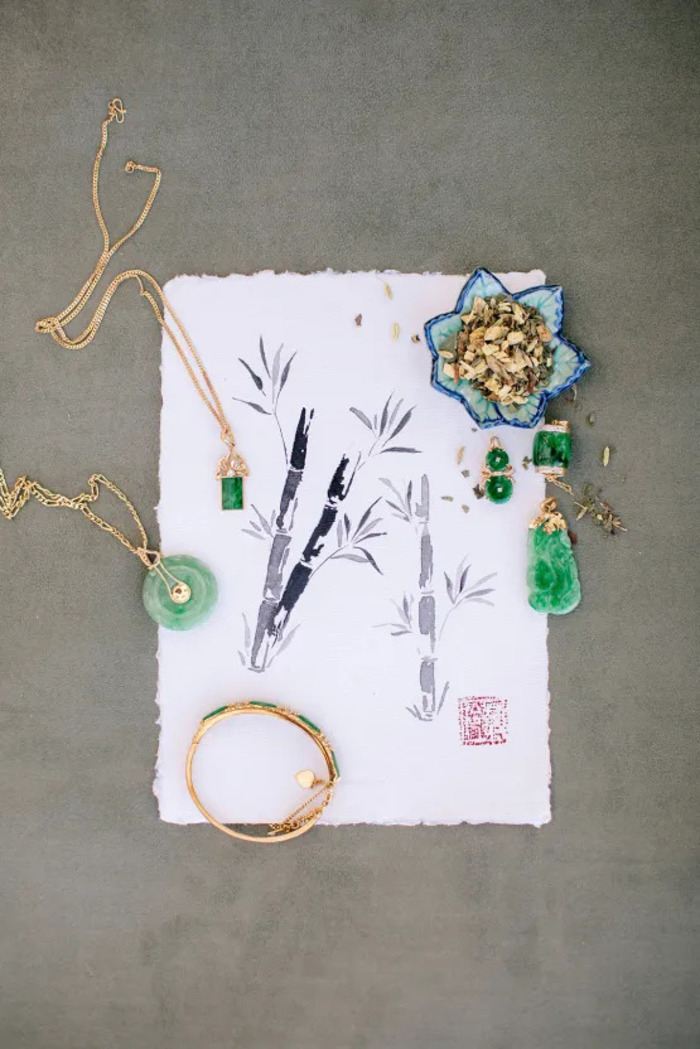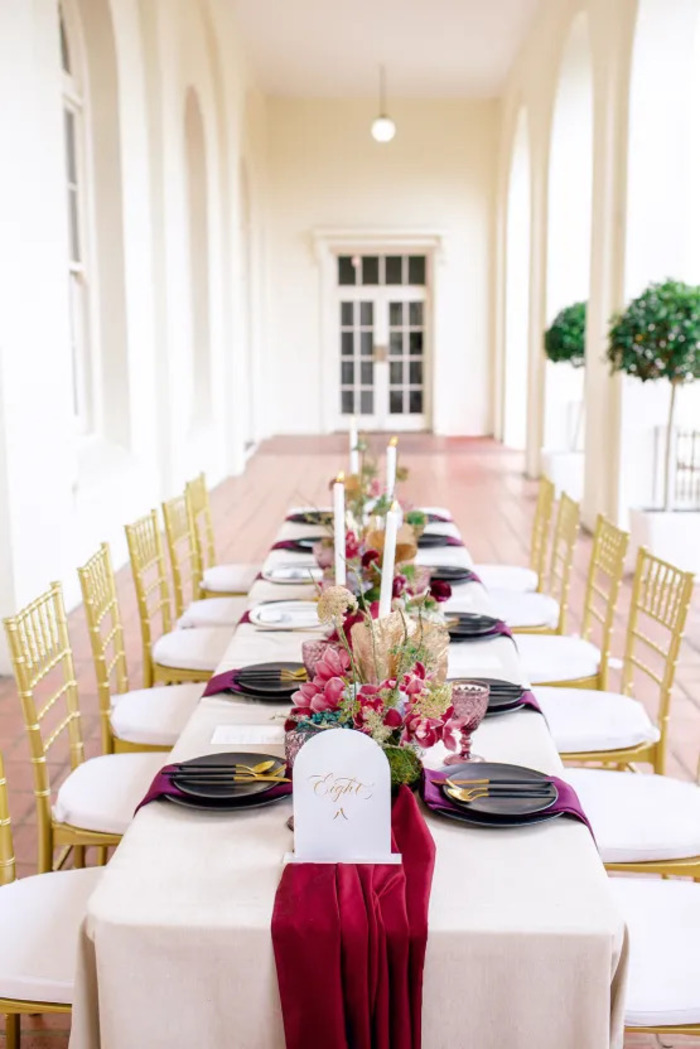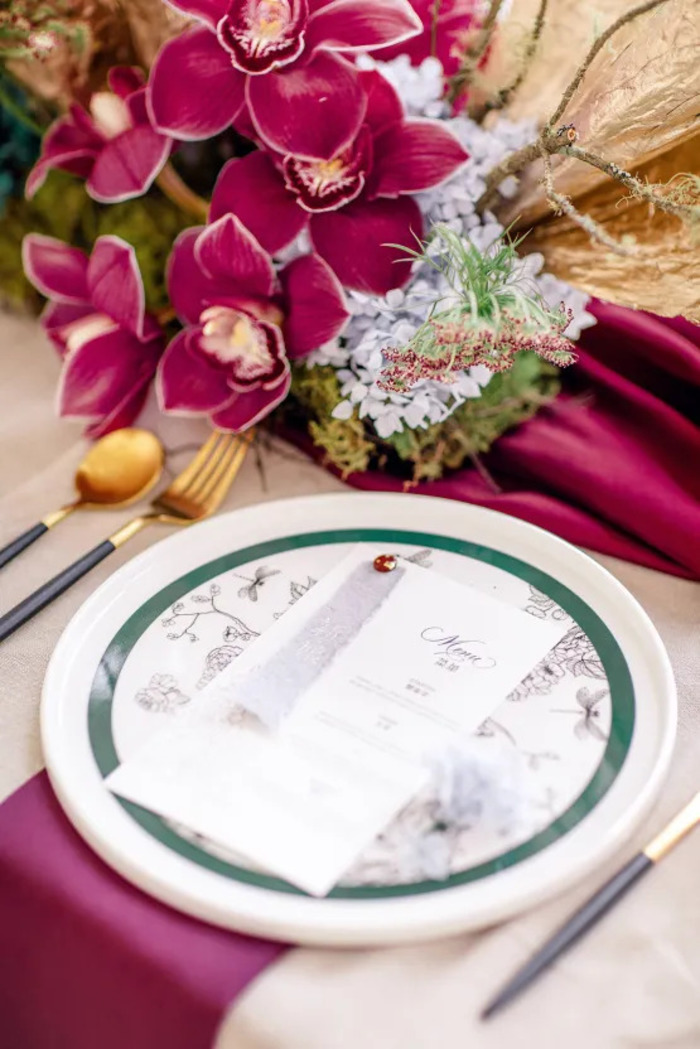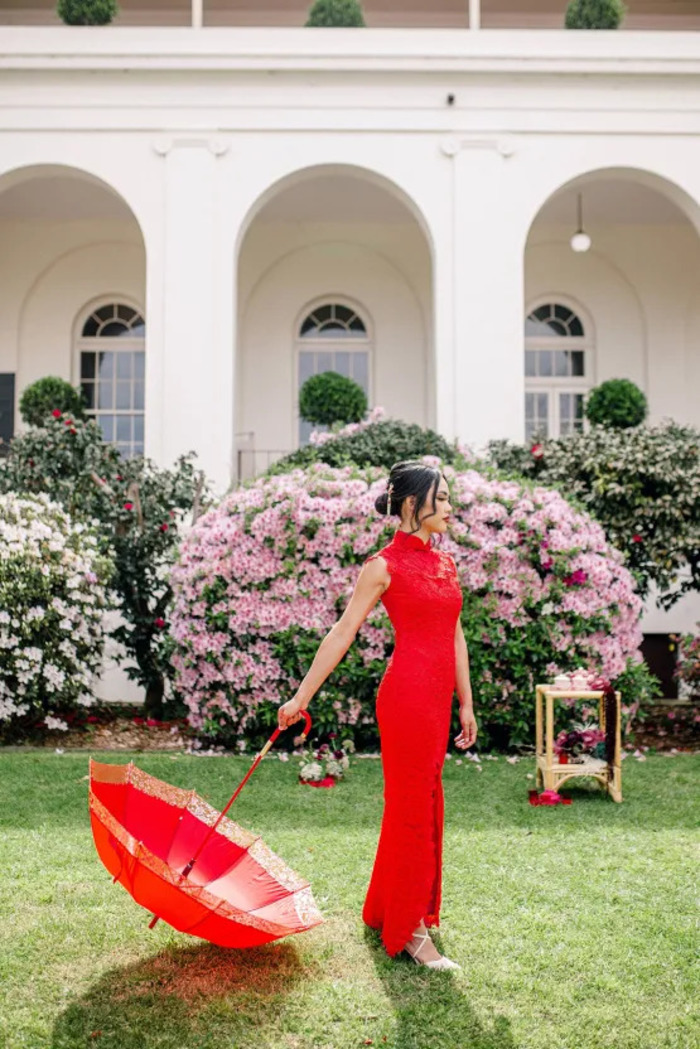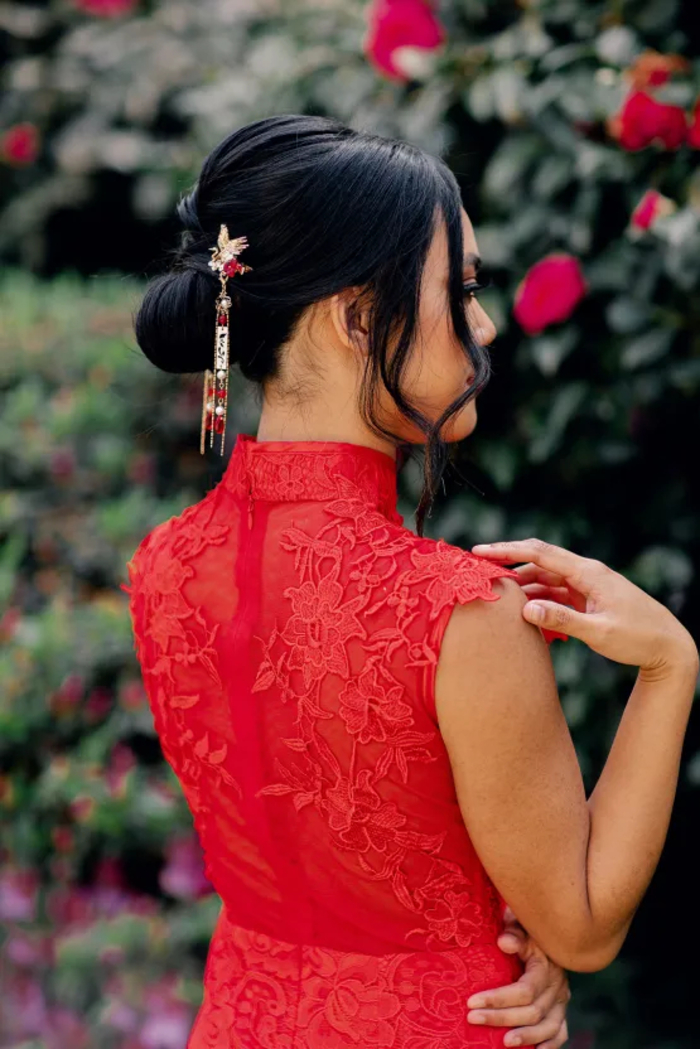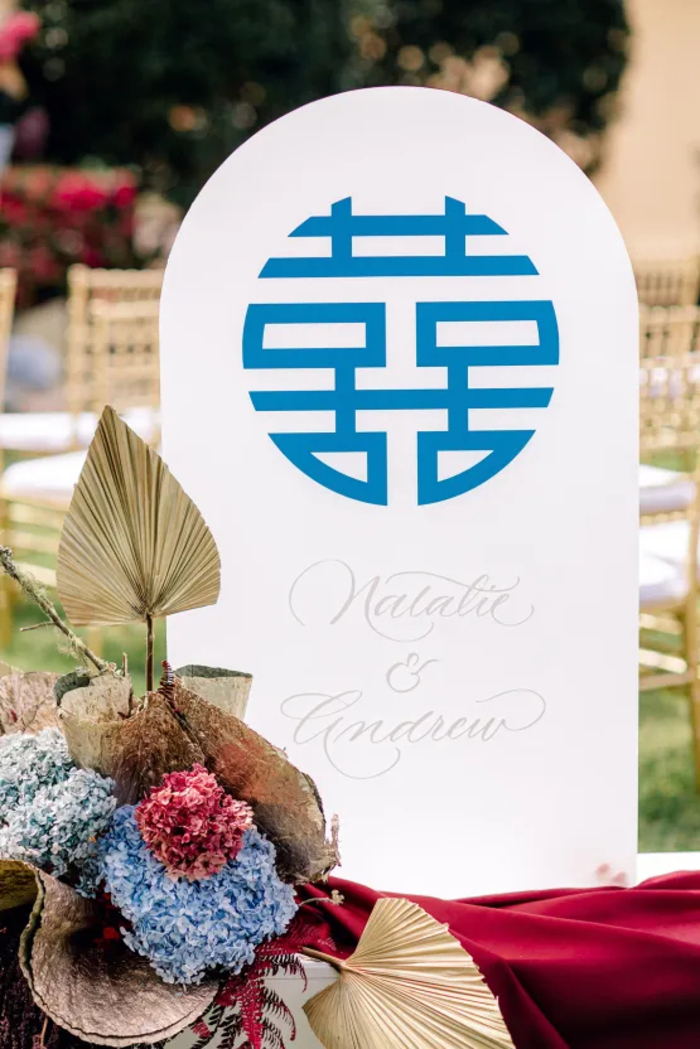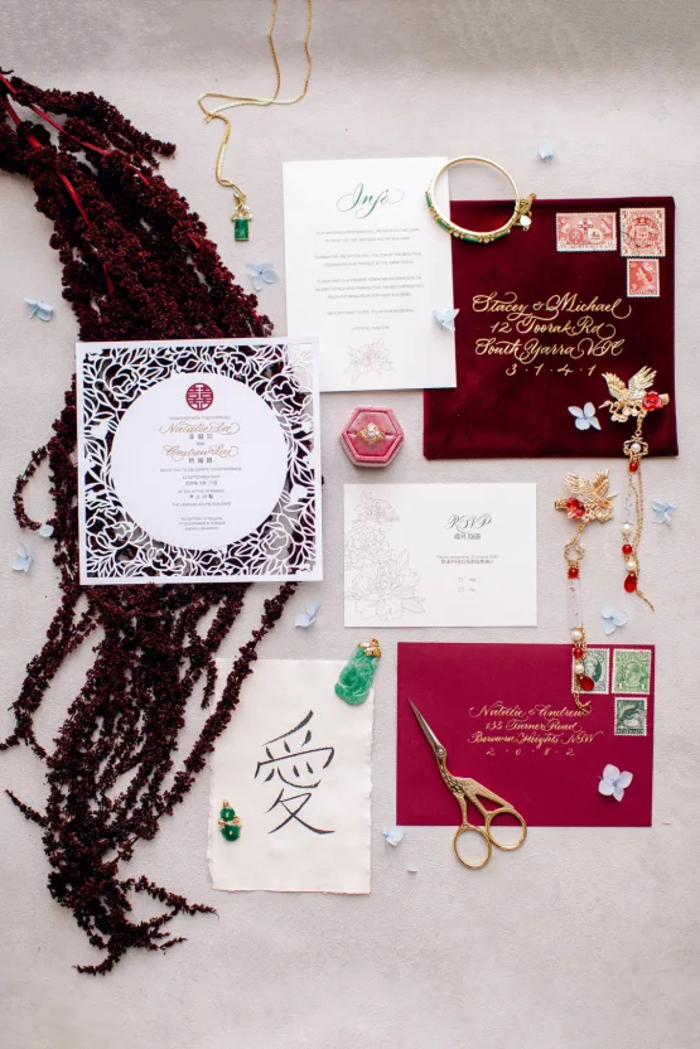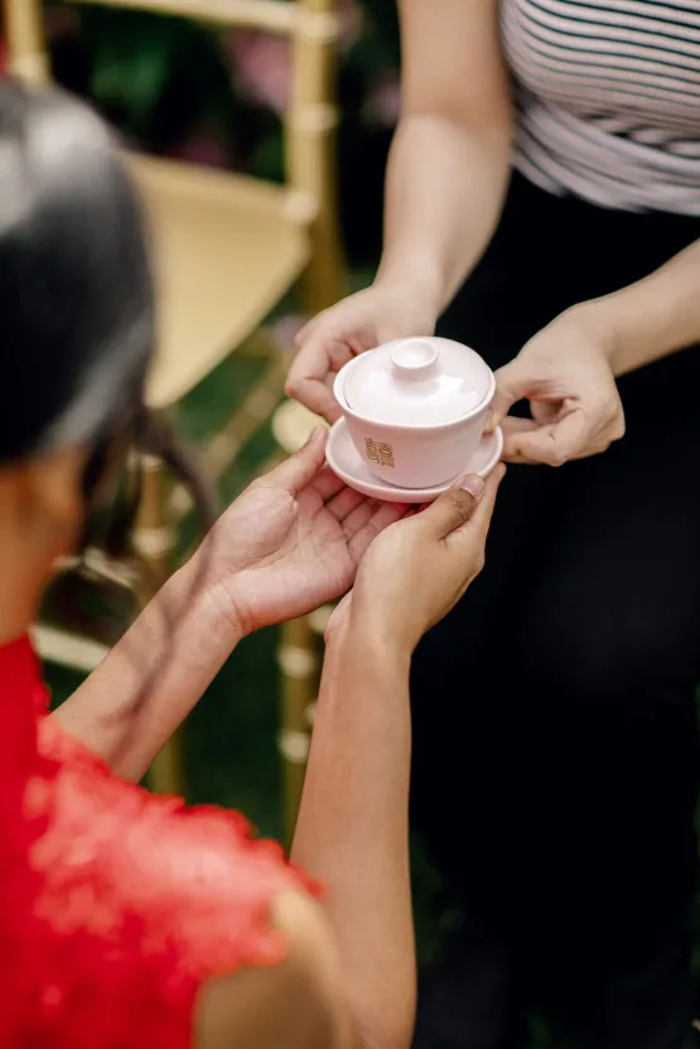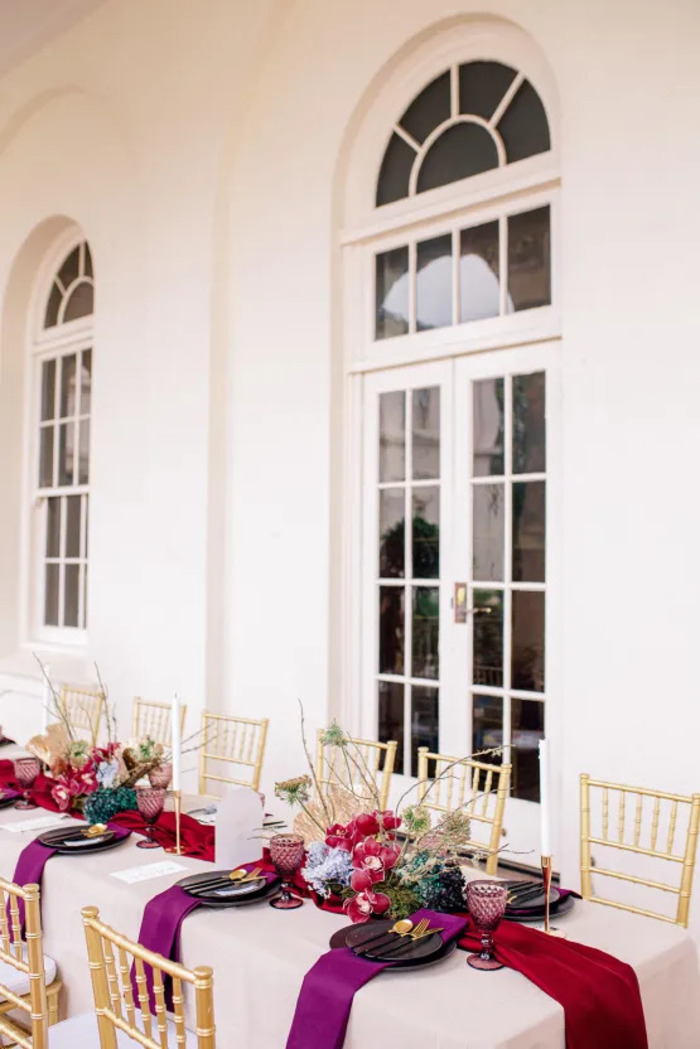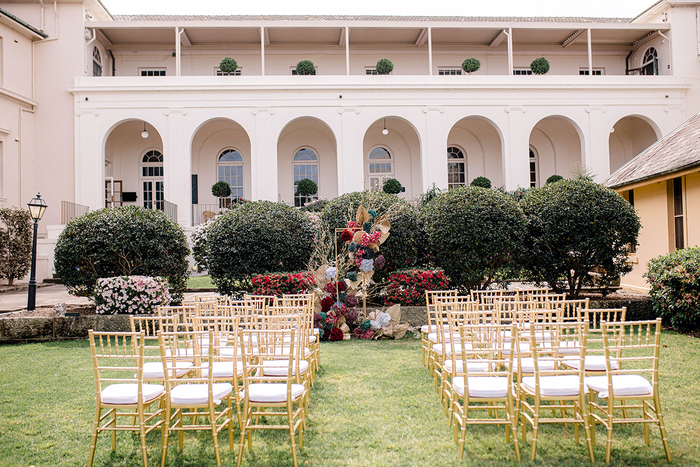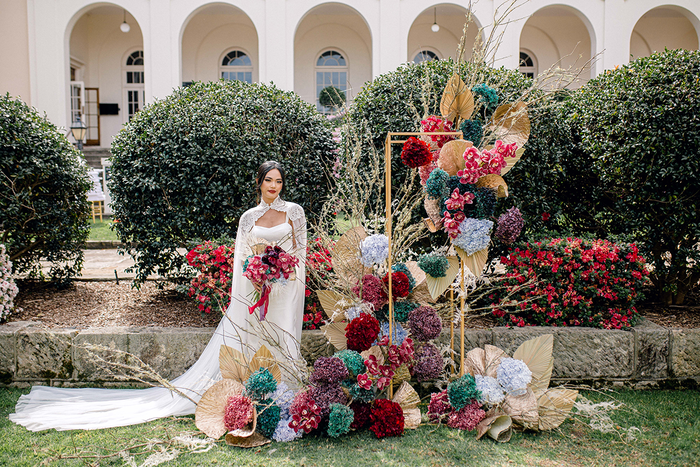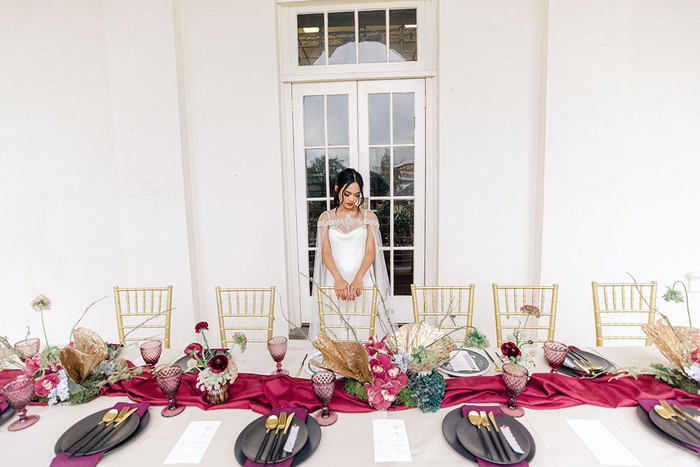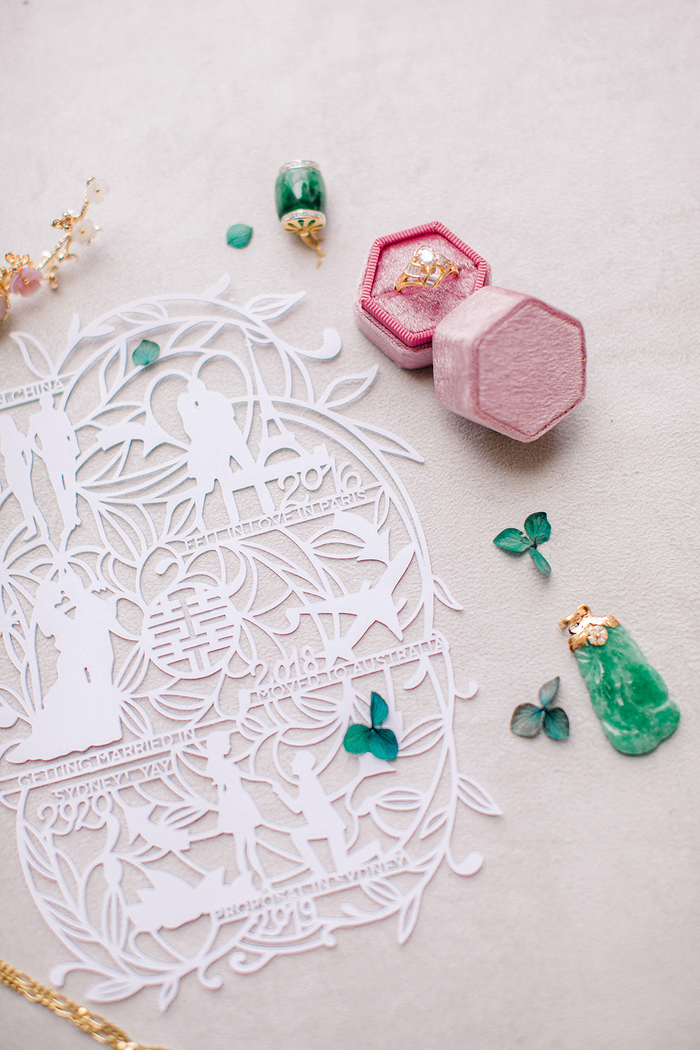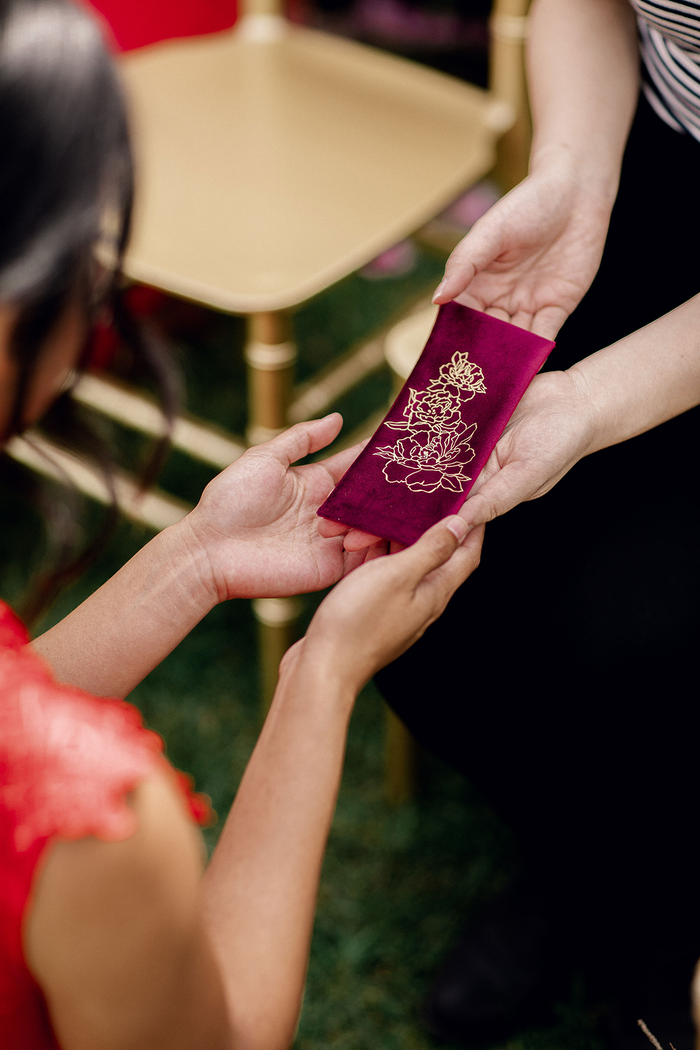 Wedding Team
Photographer: Clarzzique // Styling: Lilelements // Venue: HostCo // Bridal Gowns: The Barefaced Bride // Makeup and Hair: Linda Q Artistry // Signage: Your Event Signage // Ring box and ribbons: Artiste Saku // Florist: Sweet Botanica // Bridal Capes: Lilac Moon Bridal Wear // Hair Accessories: The Jane Crane Bridal // Props: NPM events // Silk table runner: Montana Silk // Videographer: Anne Esteban Productions // Chinese Gowns: Chinese Tea Ceremonies // Cake: Lozbakes // Calligrapher: Teresa Ling Calligraphy // Tea cups: Jianery Co // Model: Carmina Soriano