This floral-adorned wedding transported its guests up into the clouds for a fairy-tale celebration. Situated in the hills above Malibu and overlooking the Pacific Ocean, the space was filled with impressive floral displays and Greek pillars- making the whole affair utterly dreamy.
The wedding took place at Pelican Hill, a well-loved wedding venue by many, and how could it not be when the perfectly-kept grounds never fail to produce a gorgeous event. What made our jaws drop however, are the gorgeous cherry blossom trees that frame the wedding aisle. This wedding is the definition of Spring fantasy.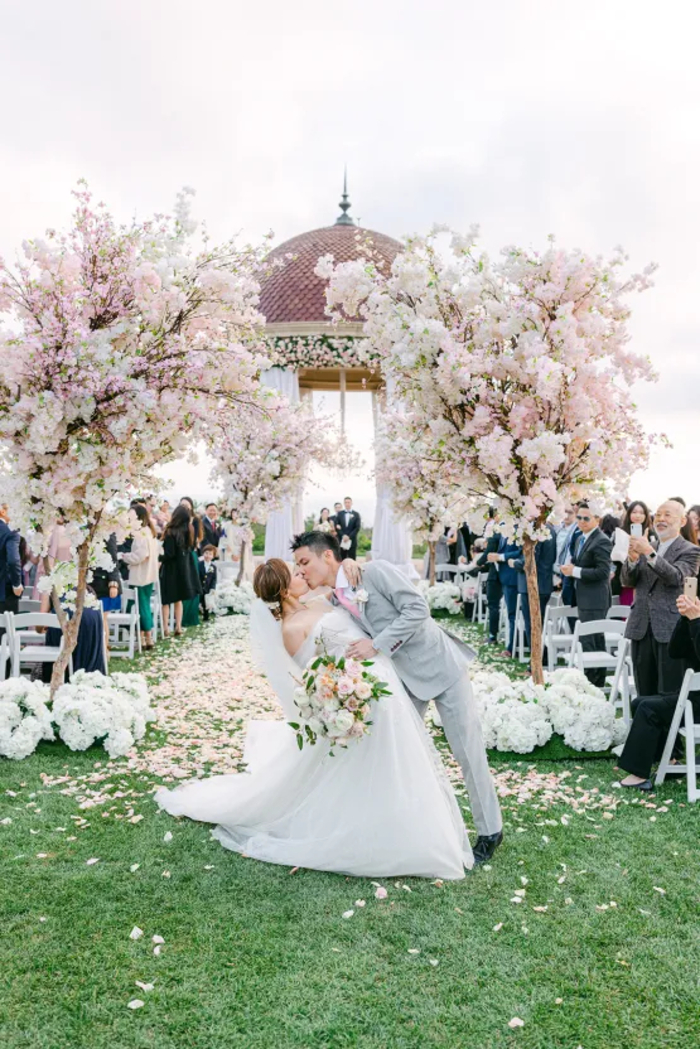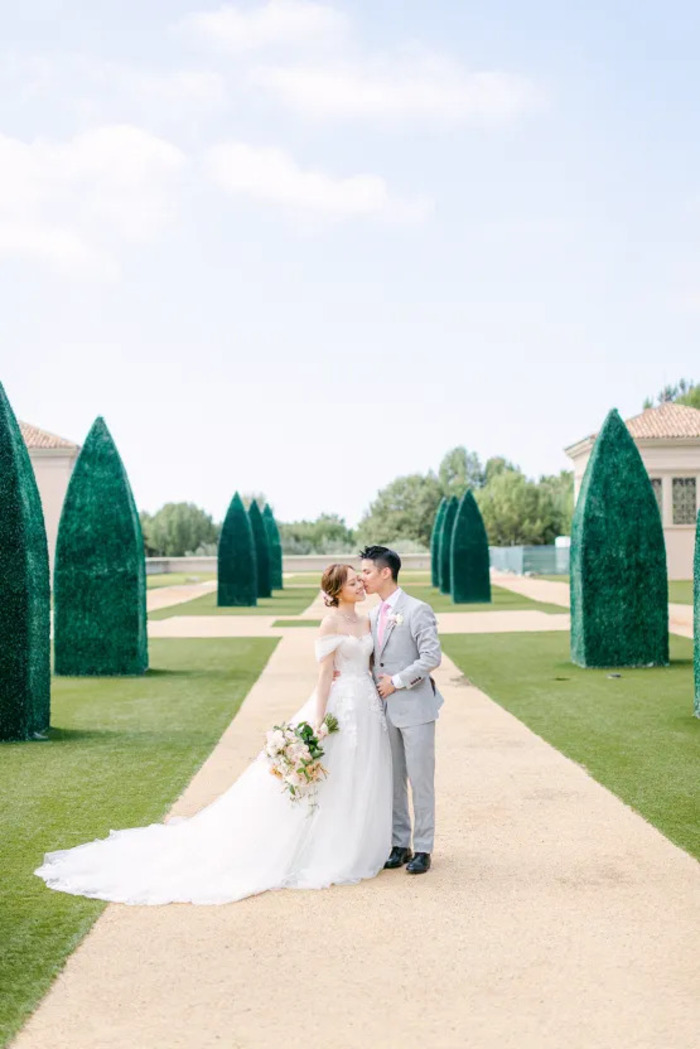 The fairy-tale love story
This couples romance began in Los Angeles, a big reason why they decided on the Malibu location for their wedding. They met in college and started to date via Skype when living in different countries. Ever since, they've been inseparable, living in different countries along the way. The groom, Keegan, proposed in Eze, France, at a quiet spot overlooking the ocean.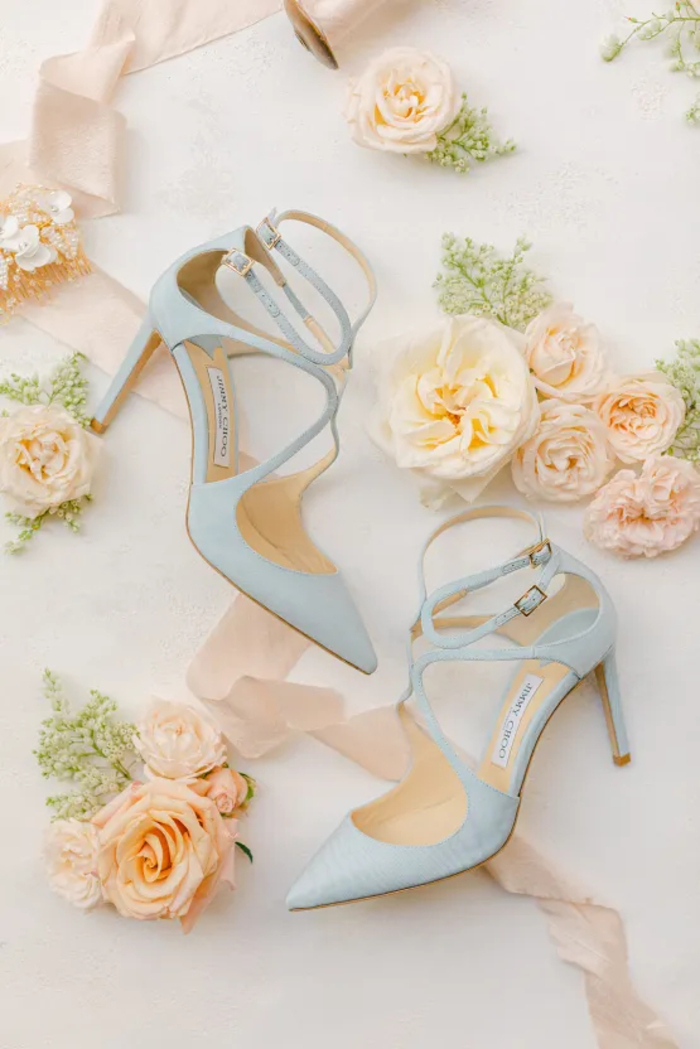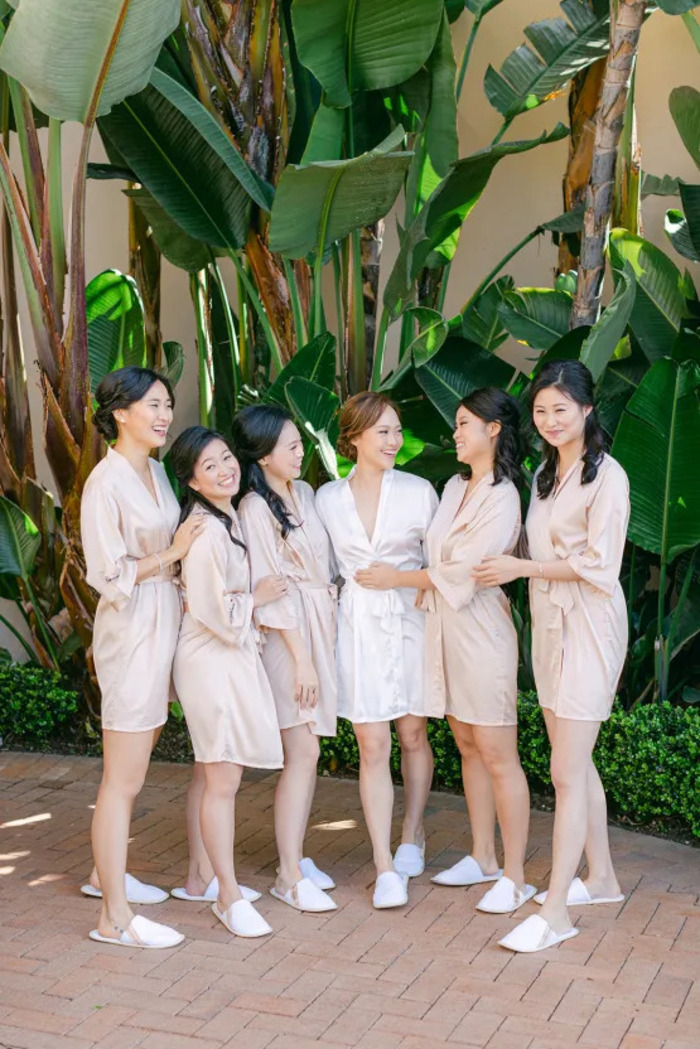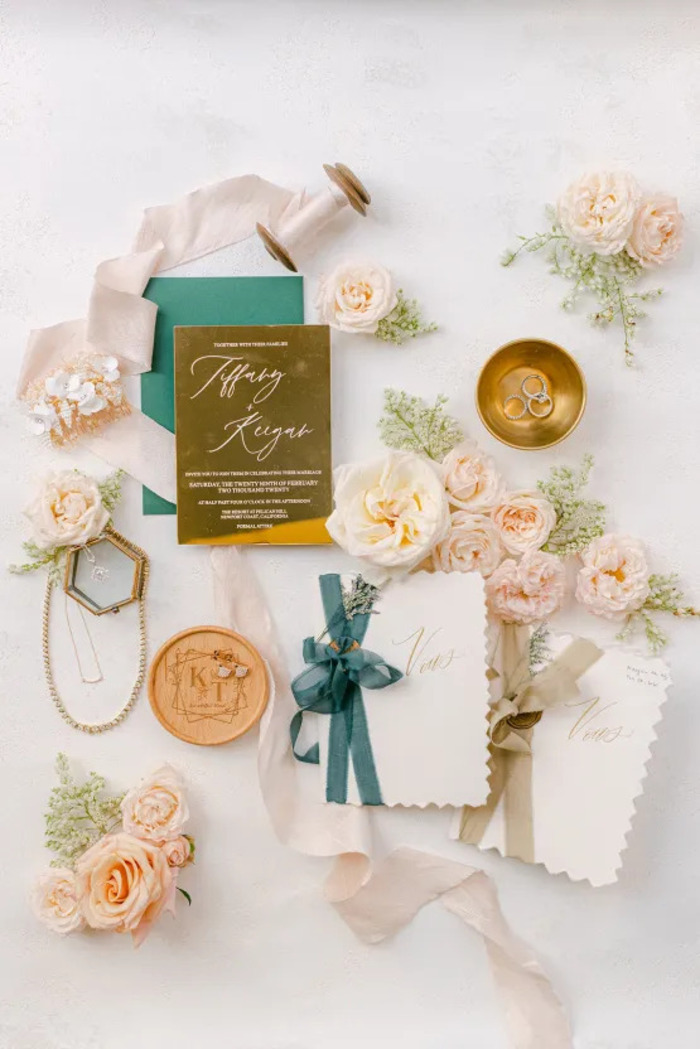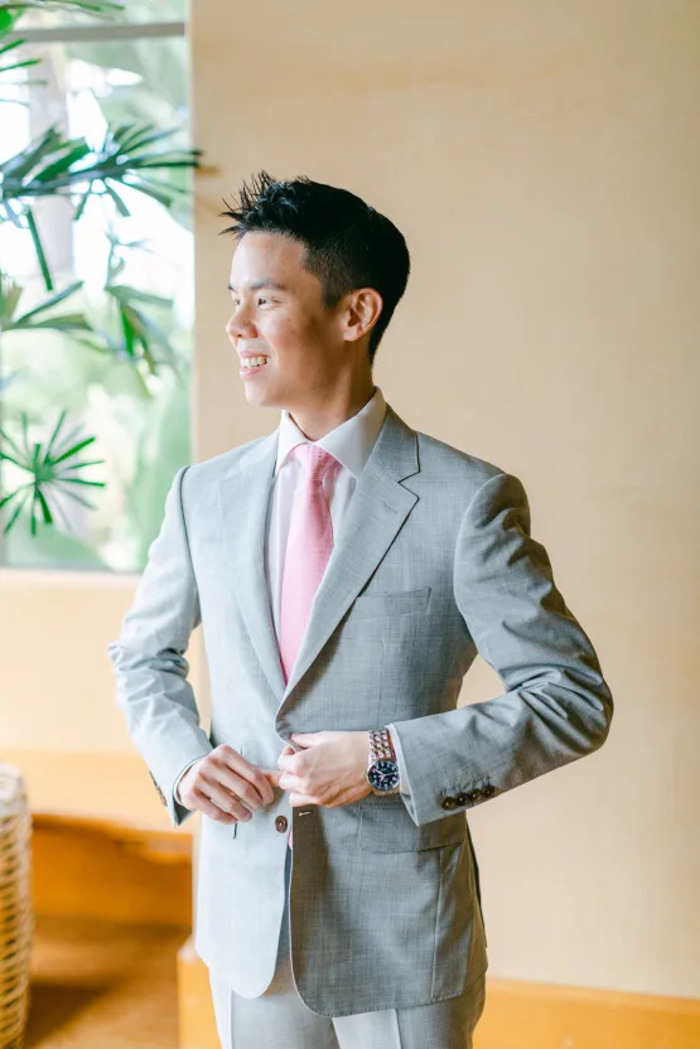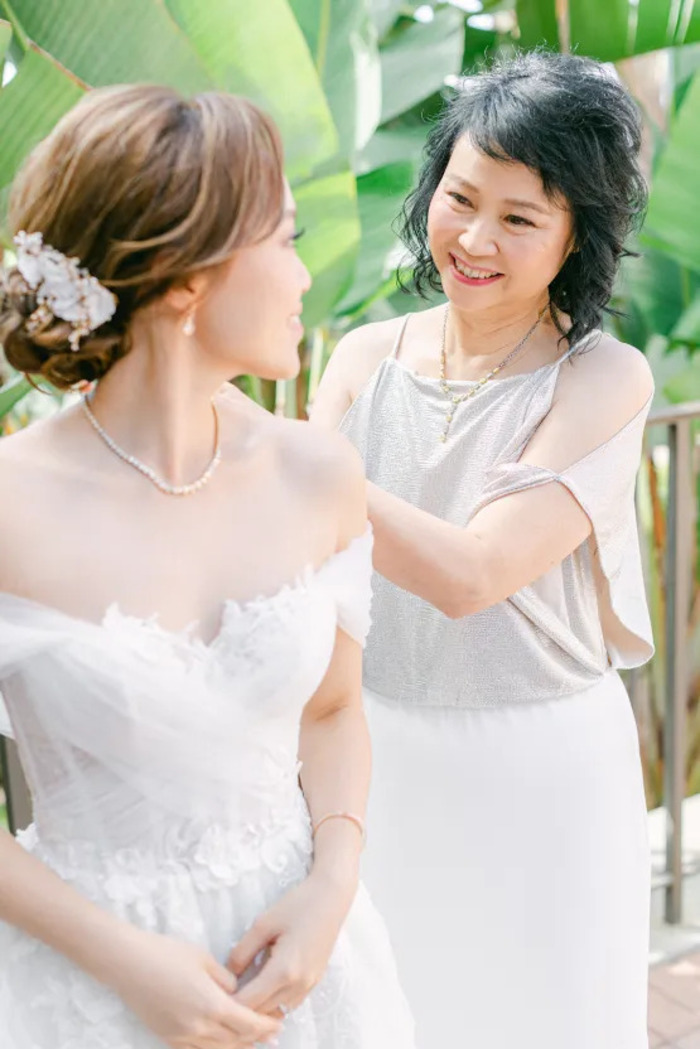 Wedding planning
With many guests travelling from across the US, as well as from overseas, Keegan and Tiffany wanted to make the day unforgettable. They immediately fell in love with Pelican Hill when they visited and knew it was the perfect venue to create a romantic and elegant wedding. Working alongside their vendors, they made this vision for a Spring fairy-tale come to life.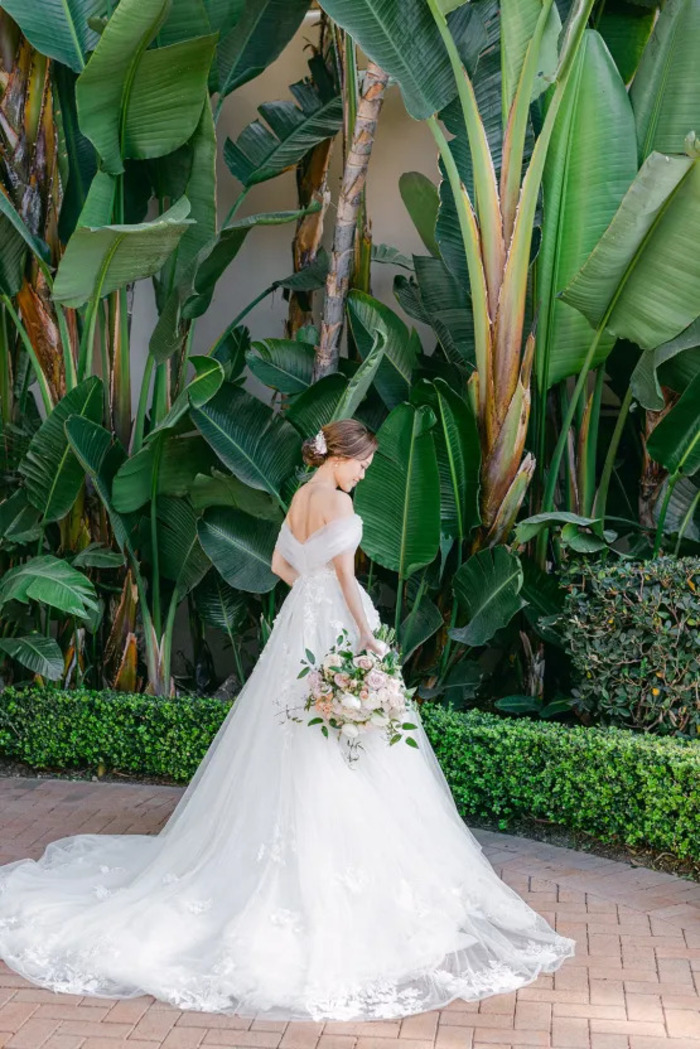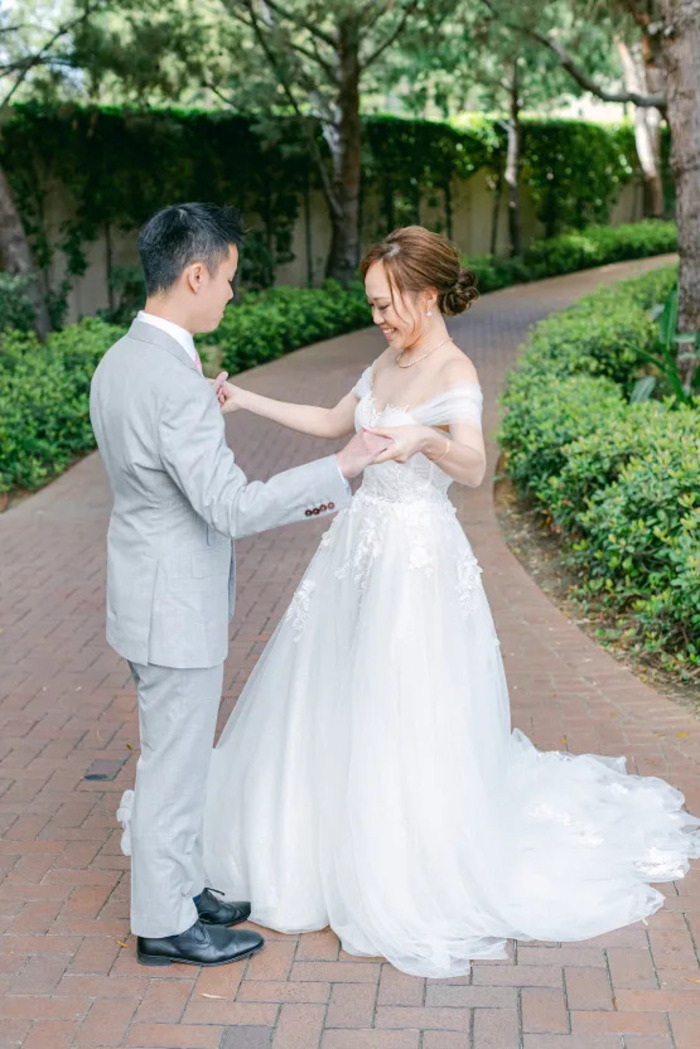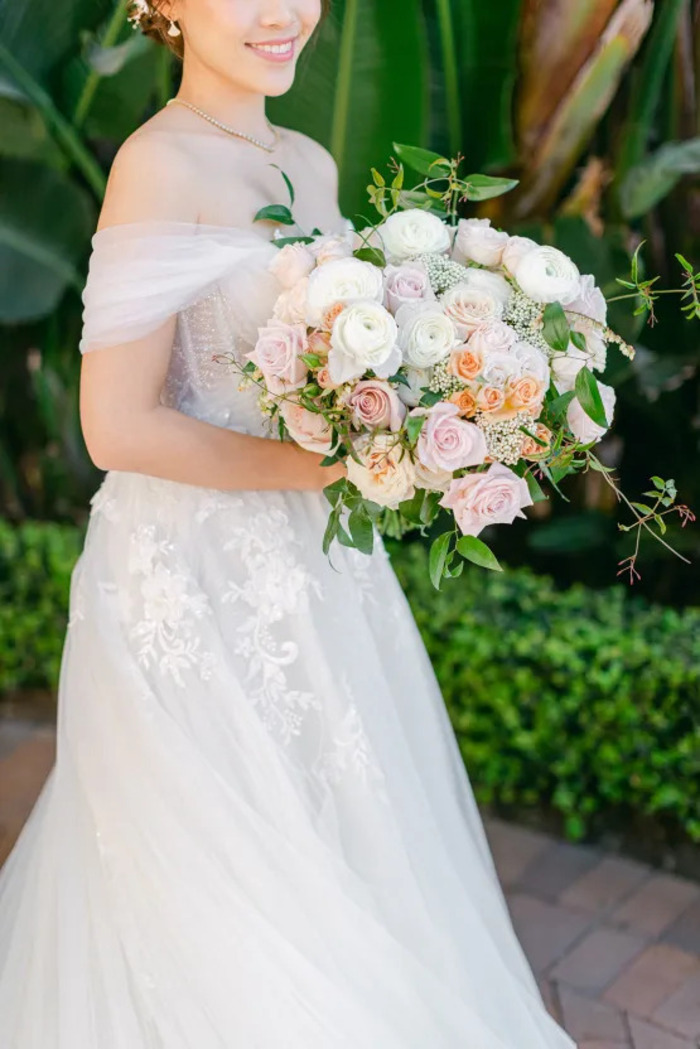 Photography
Of course, their photographers vision had to match their own, and they struck gold when they were introduced to Brett Hickman. The photos captured the most special moments of the day and were incredibly romantic.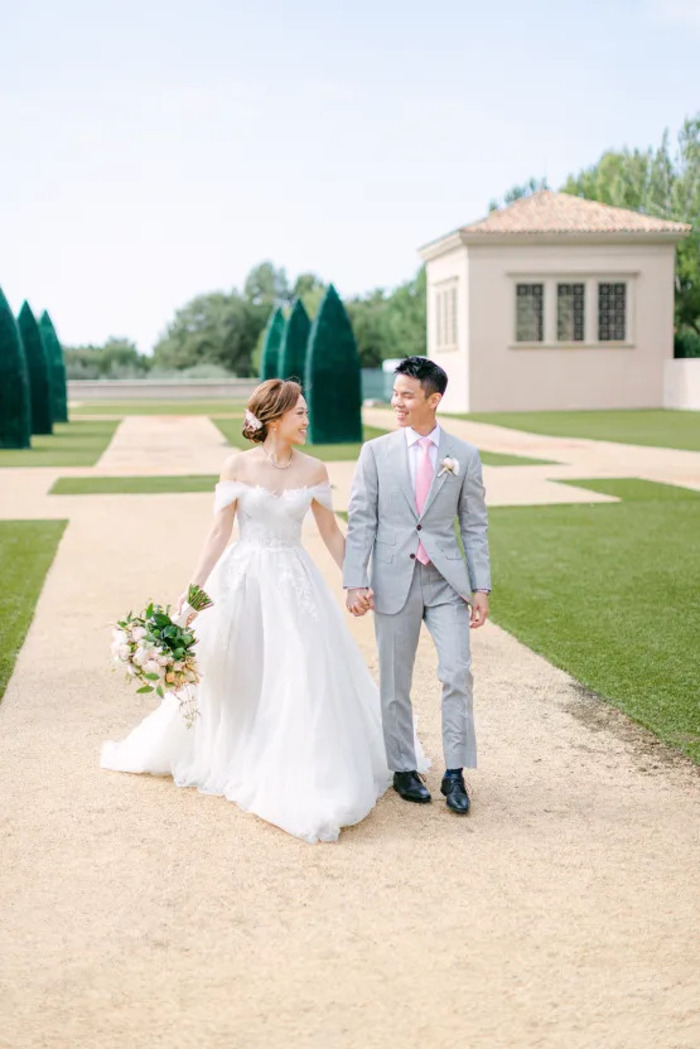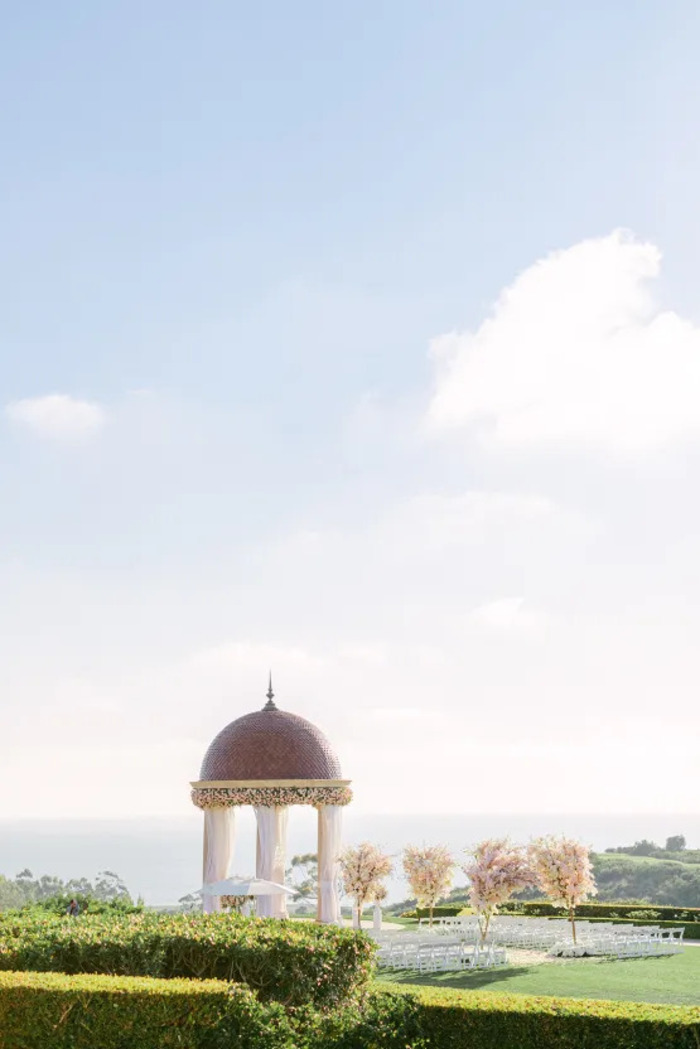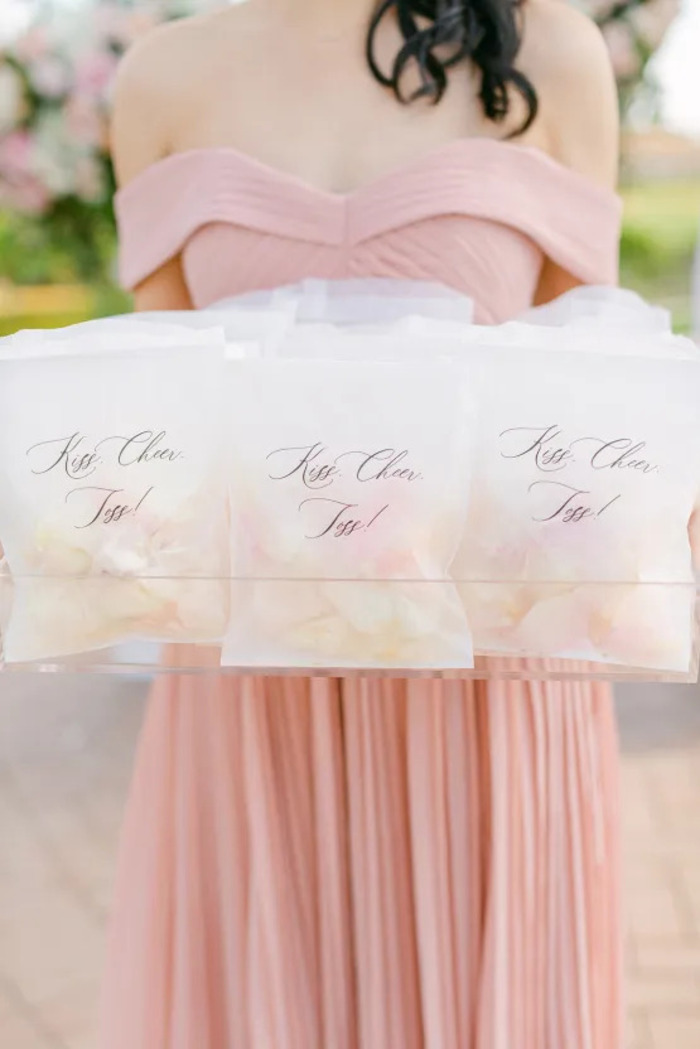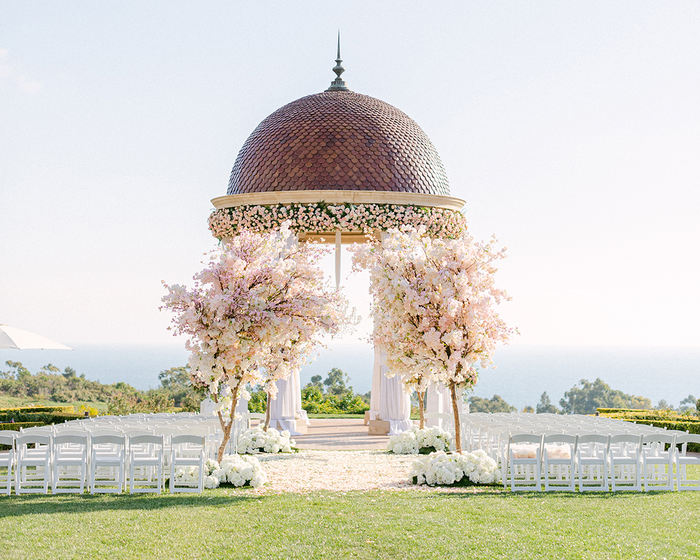 The florals and decor
From the beginning, the couple knew they wanted to use soft blush tones for their wedding. The cherry blossom trees were a perfect choice to create this magical setting.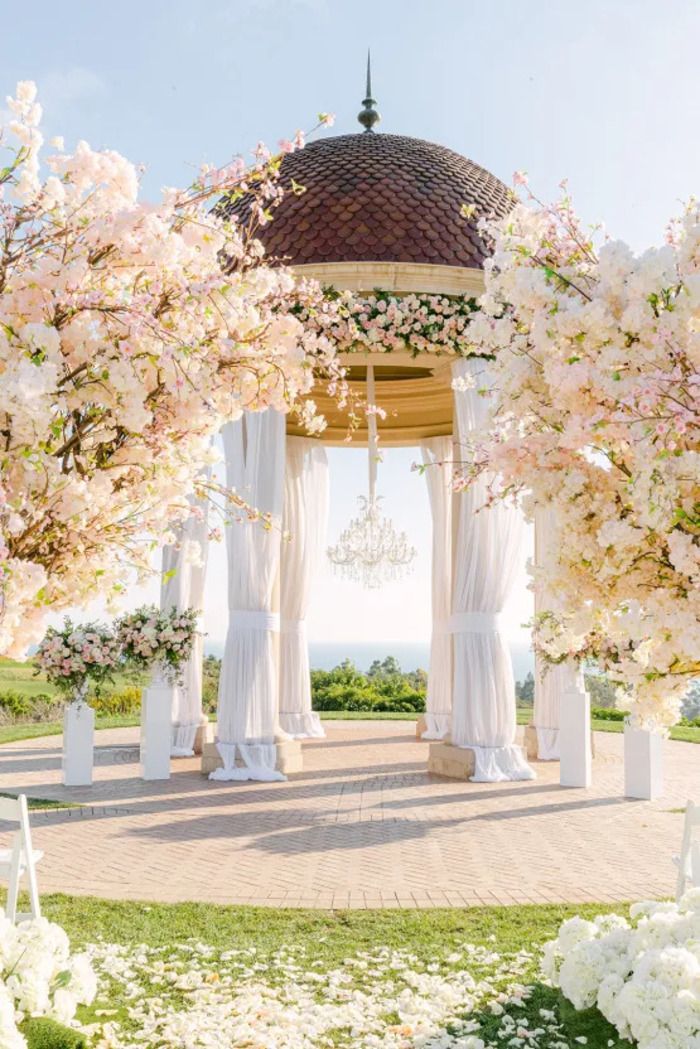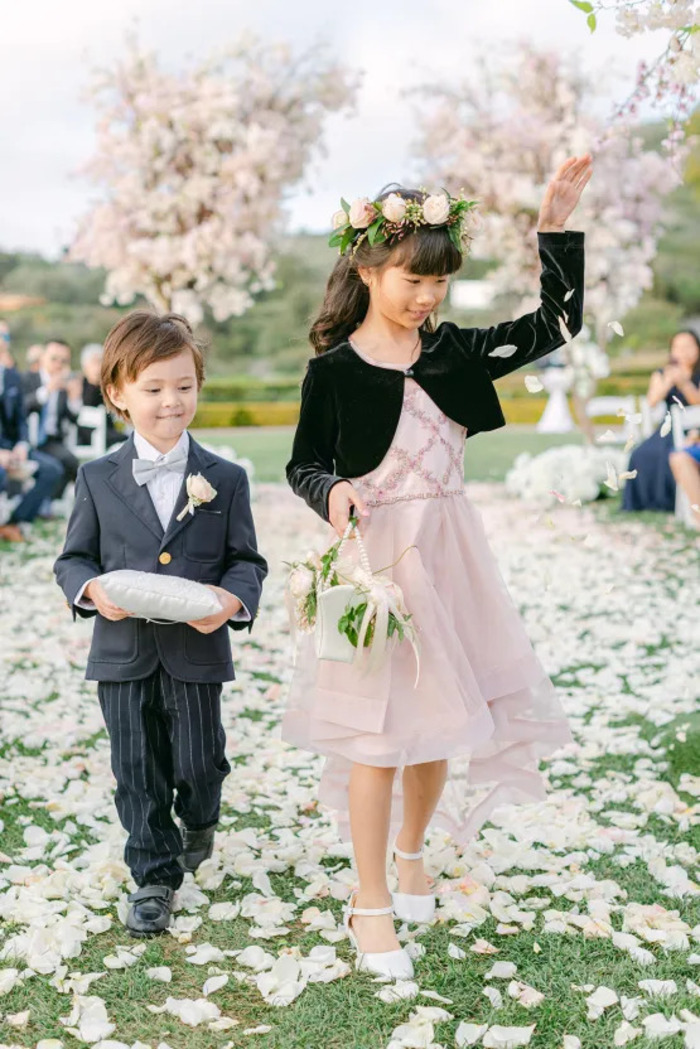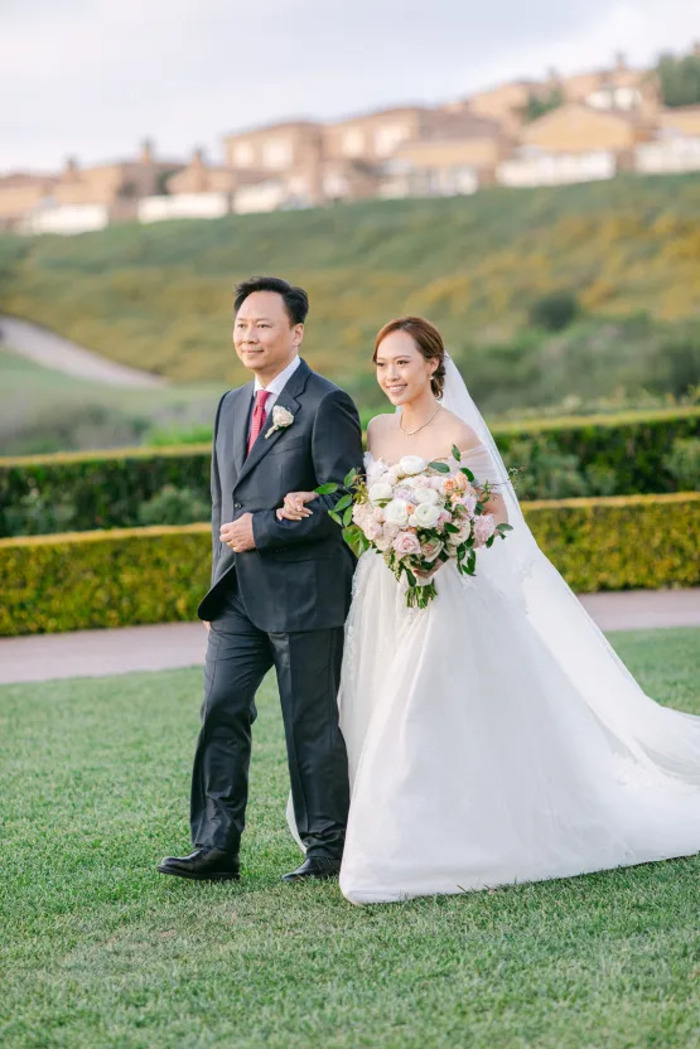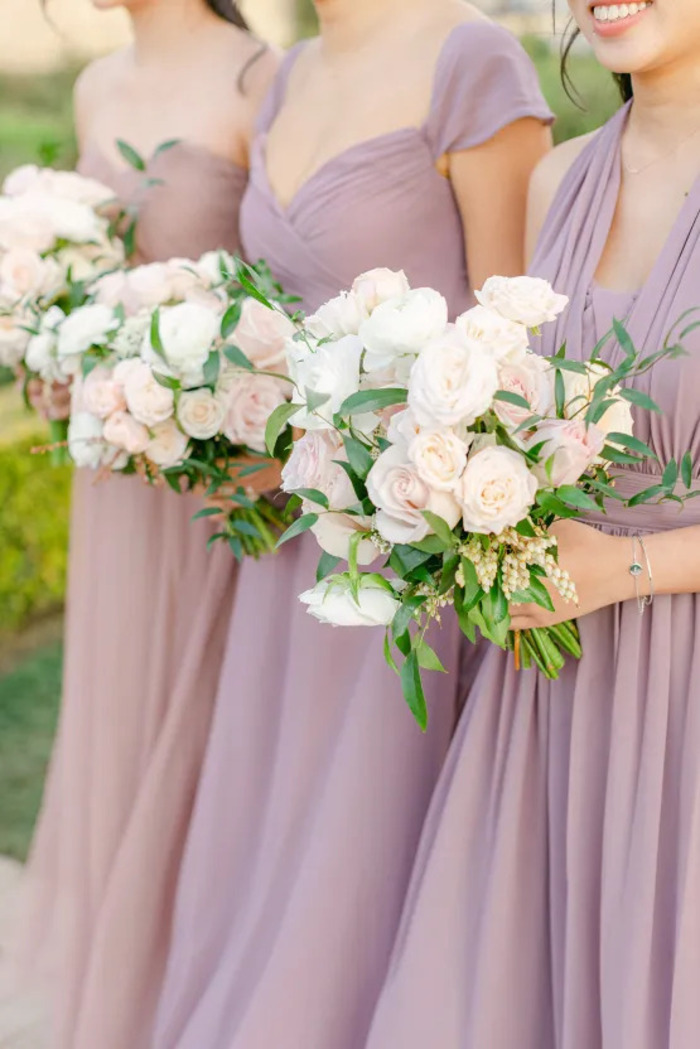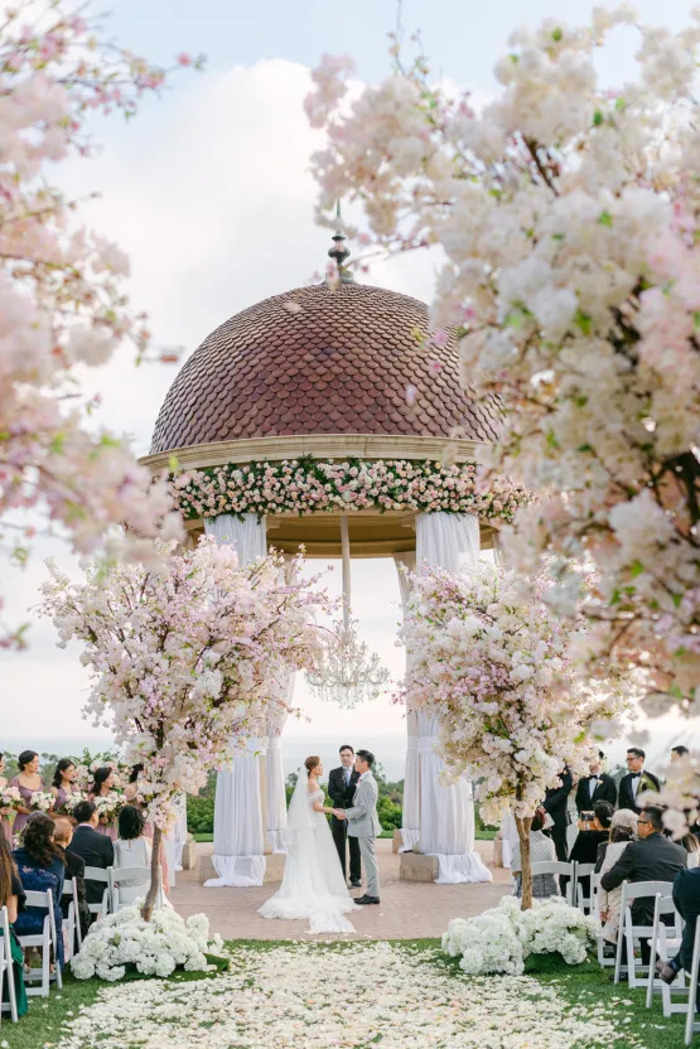 Moments to cherish forever
For Tiffany and Keegan, one of their favourite moments was exchanging vows whilst overlooking the ocean. Los Angeles has a special place in their hearts so they were excited to share this little piece of their lives with their guests. They also chose the 29th February for the wedding date to make it just that extra bit special- spending that extra day in the year with those who they love most.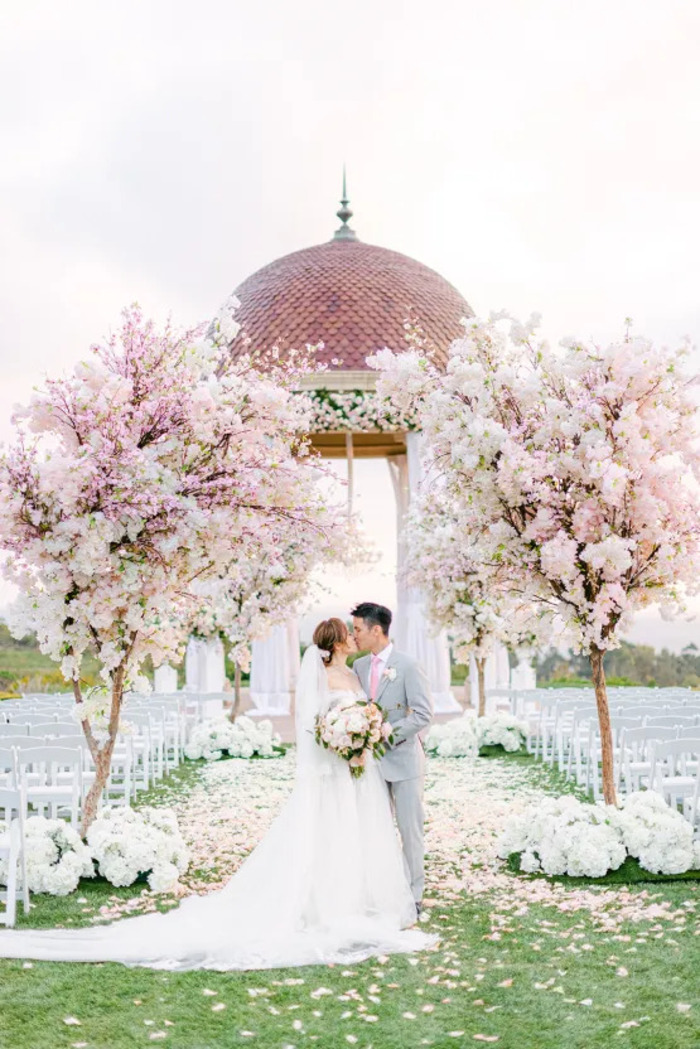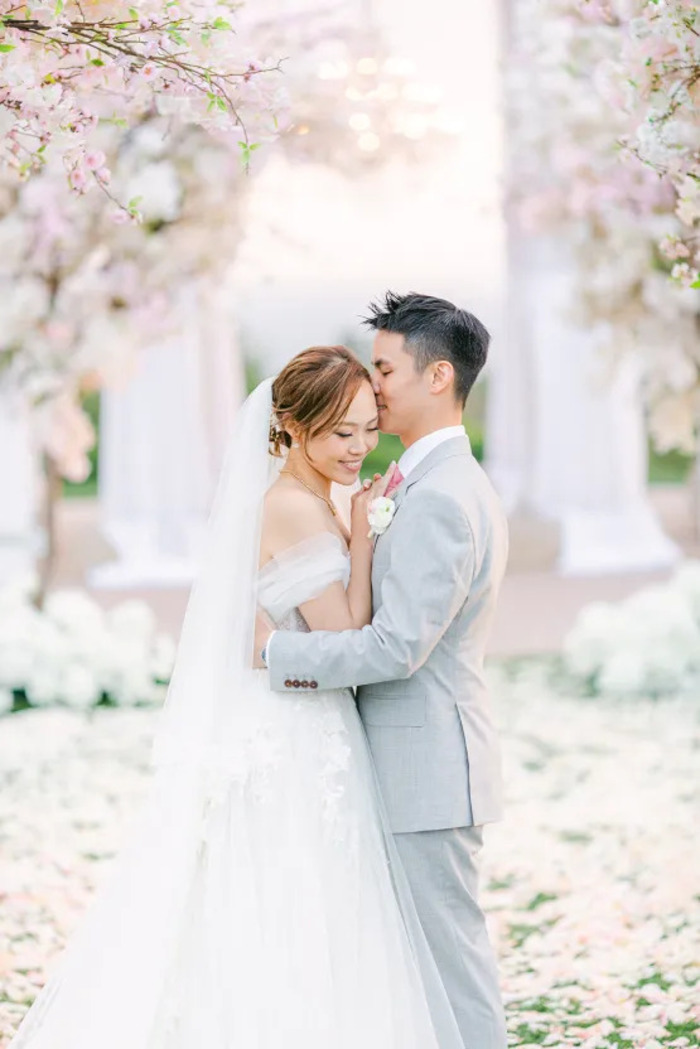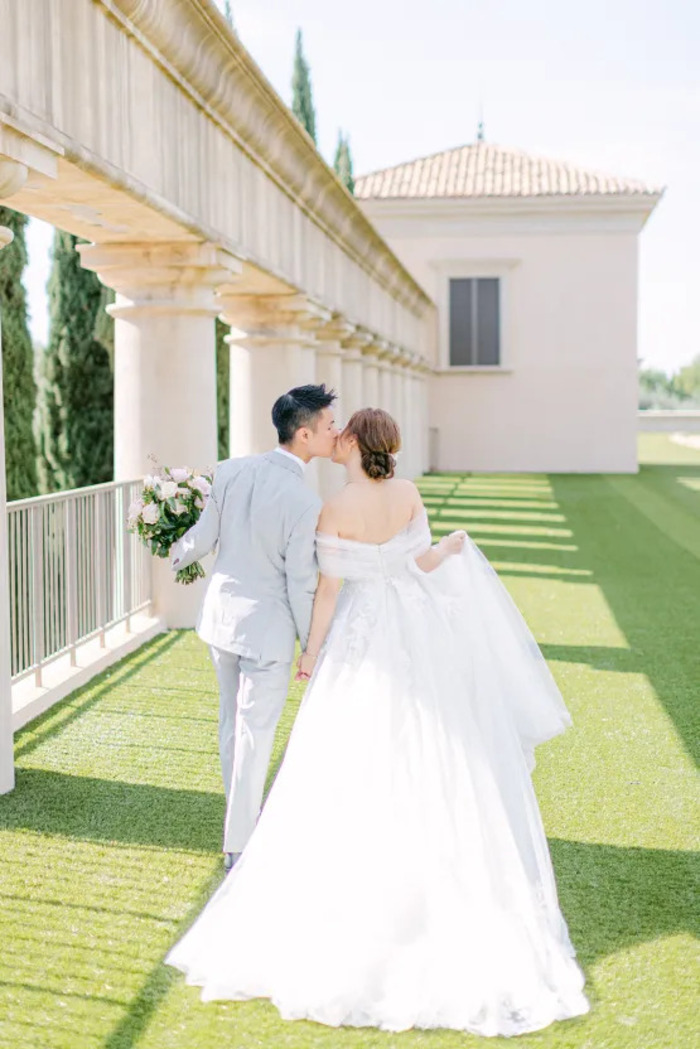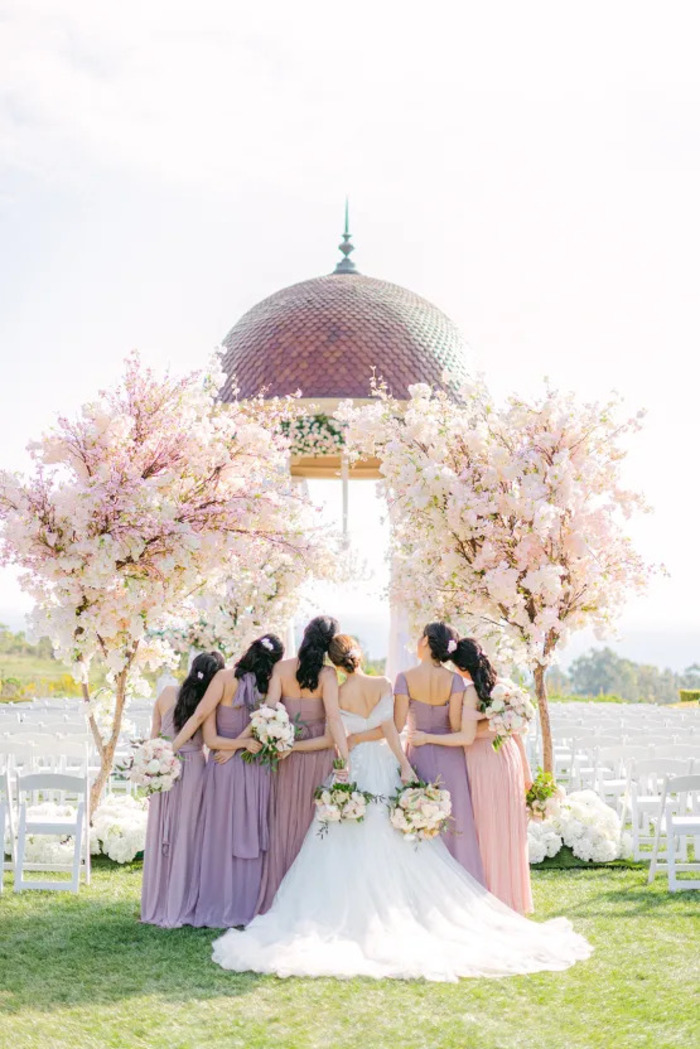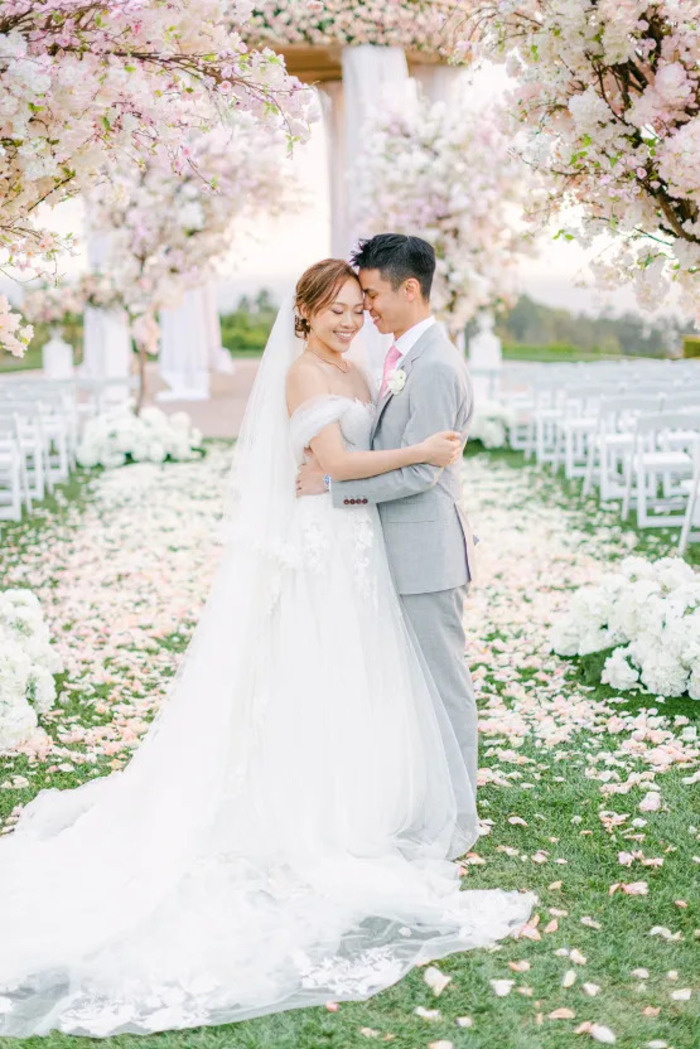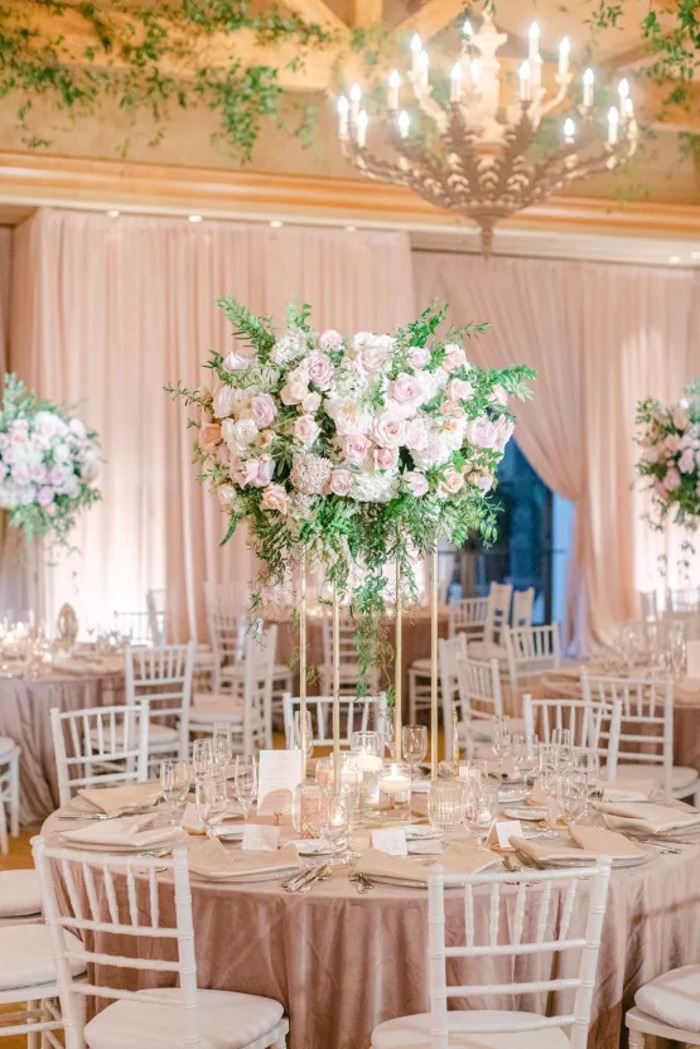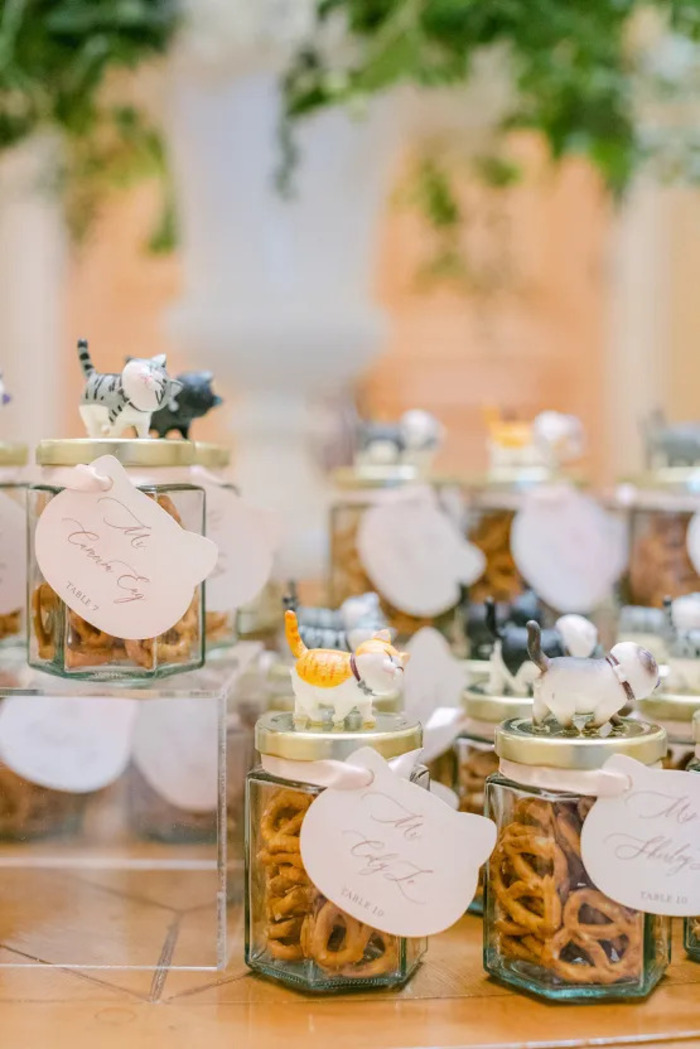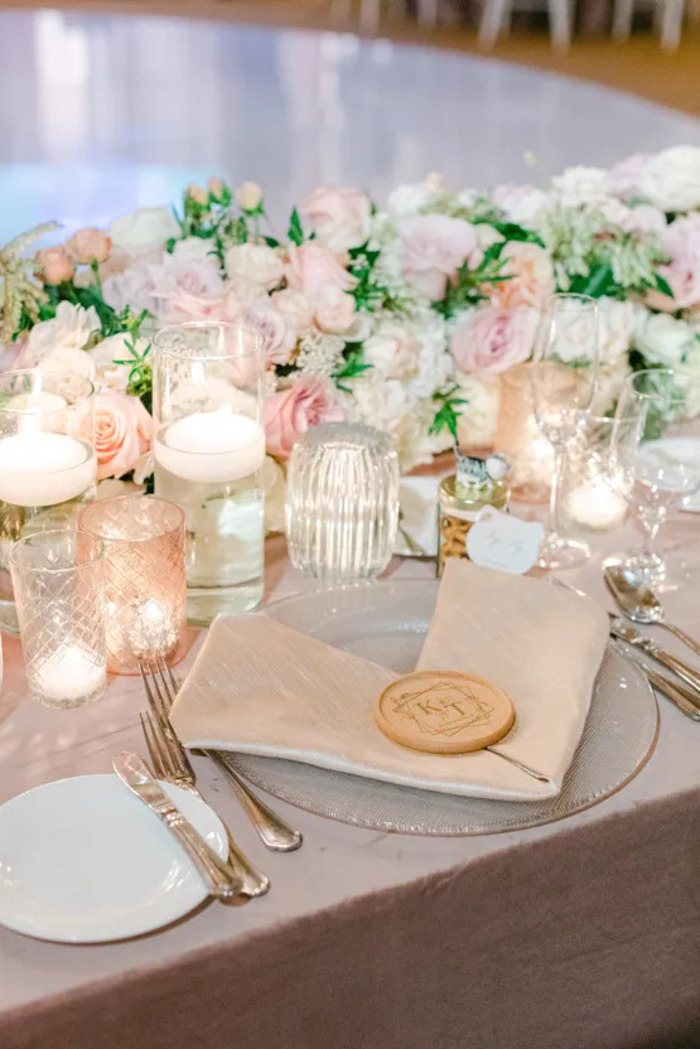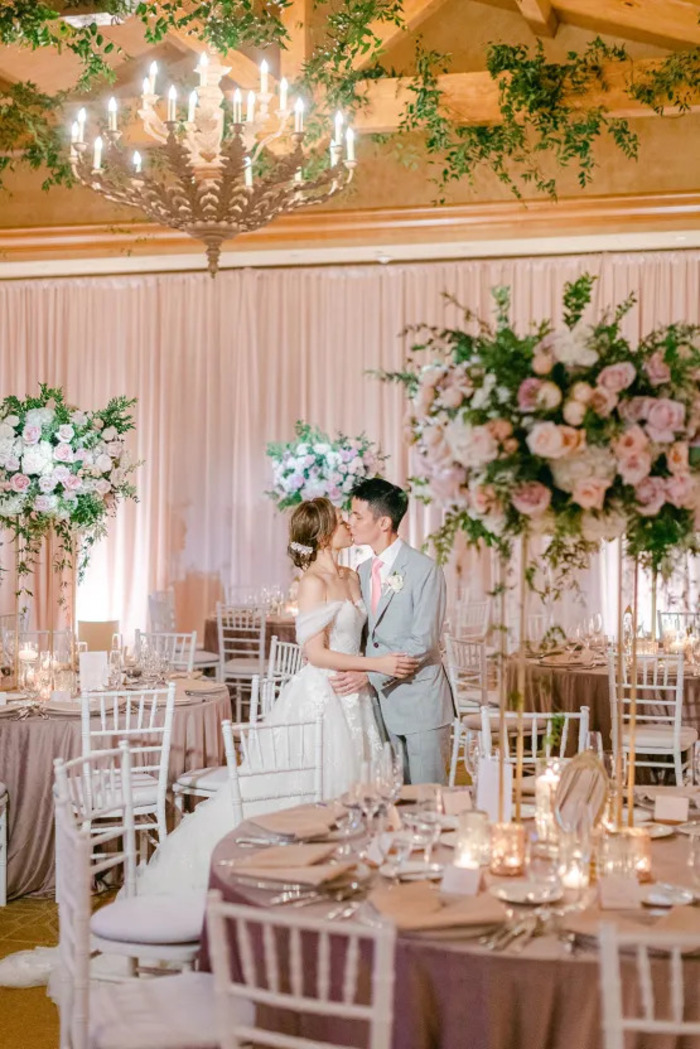 Top tips for other couples
This couple suggests having a set budget in mind, but for it to be slightly flexible- and remember to include all your must-have items in this! Also, its ok to splurge a little if your budget allows and it's something you really want. Furthermore, keeping your partner involved throughout the whole process will help alleviate stress massively and make the planning so much more fun! And when it comes to the big day, make sure to take in all the small moments– the day goes so quickly! Above all however, just relax, enjoy your wedding and celebrate your love.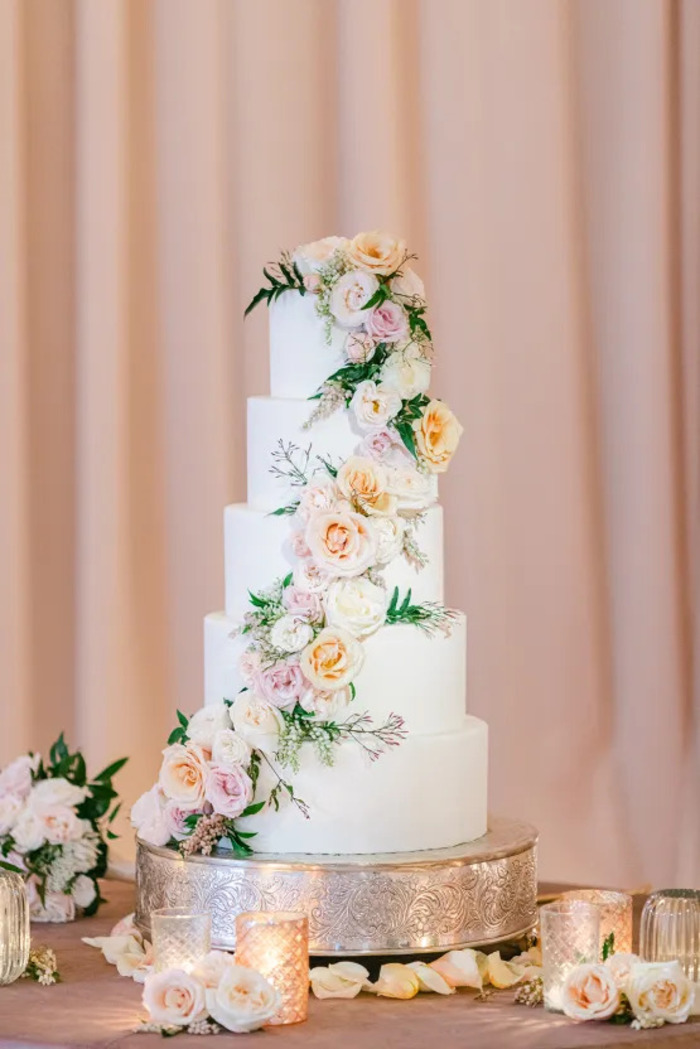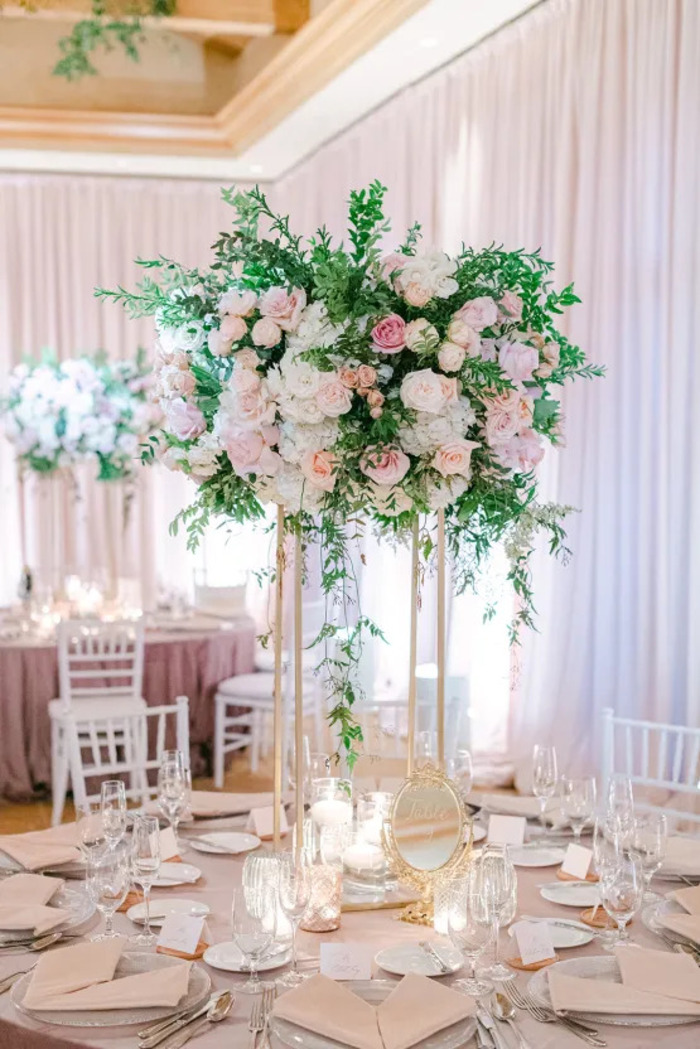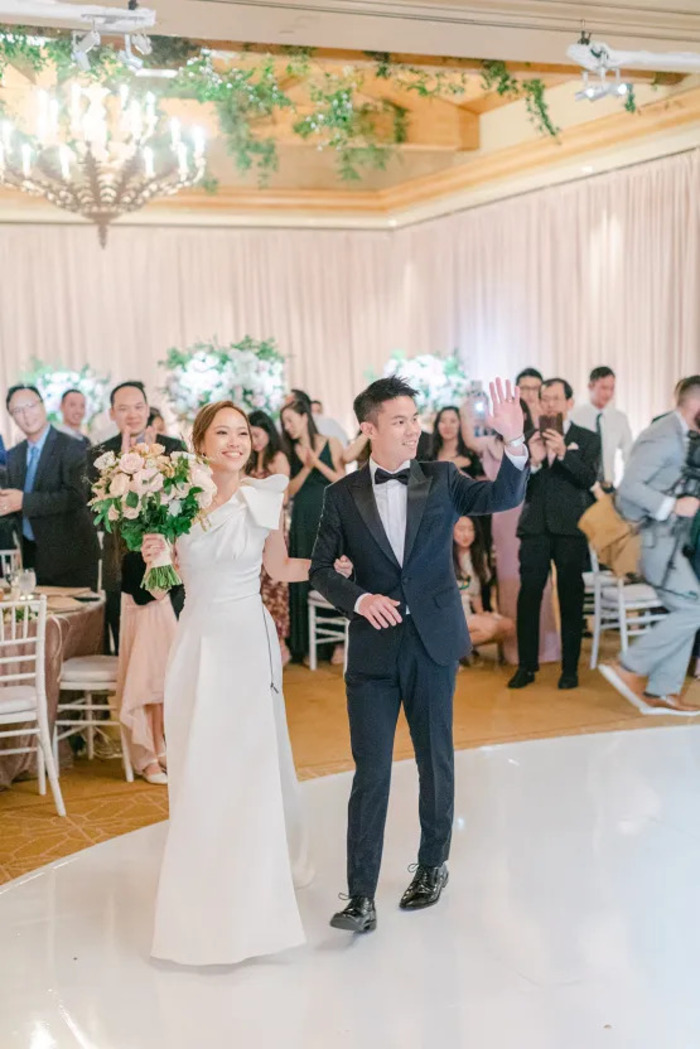 Honeymoon pending…
Due to the COVID-19 pandemic, Tiffany and Keegan had to put their travel plans on hold, but they hope to travel to Europe and Japan when international travel resumes. For the moment, they're taking local trips whenever they can!
Feeling inspired? Visit us at Perfect Venue to start planning your dream wedding!
Wedding team
Bride: Tiffany Eng // Bride's dress: Galia Lahav // Bride's dress: Toni Maticevski // Bridesmaid dresses: Birdy Grey // Groomsmen attire: The Black Tux // Photographer: Brett Hickman Photography // Venue, catering & cake: Pelican Hill Resort // Flowers: Enchanted Express // Bride's dress: Trinity Bridal // Bridesmaid dresses: Fame & Partners // Wedding planner/stylist: A Good Affair // Video: One Story