Every year a hundred of couples decide that the organization of their wedding in Ibiza can look pretty good. Being one of the favorite places for them, thanks to its incredible landscapes.
The advantage of choosing a destination for the organization of your wedding in Ibiza is the number of places where you can do it. For example, in the sea, next to the palm trees, or even in one of its caves. 
Organization of your wedding in Ibiza
: Aiyanna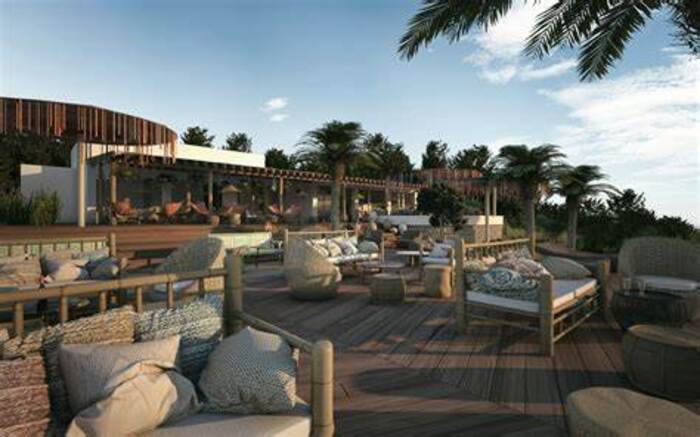 Imagine getting married with your partner in this place, by the sea, next to the sand, being a unique and exclusive ceremony. Looking for tranquility. Dancing, having dinner, enjoying a small party with your loved ones. All this at night, with the lights decorating the atmosphere. And if that wasn't enough, imagine the full moon, don't you think it would be special? 
In Aiyanna you will find a Mediterranean menu referring to the location in which it is located. What characterizes them is how they serve the menu as they decide that the best idea is to let the guests share their dishes so that this way it seems to be more intimate creating an unforgettable atmosphere. 
Capacity: minimum 40 people. 
Organization of your wedding in Ibiza
: Amante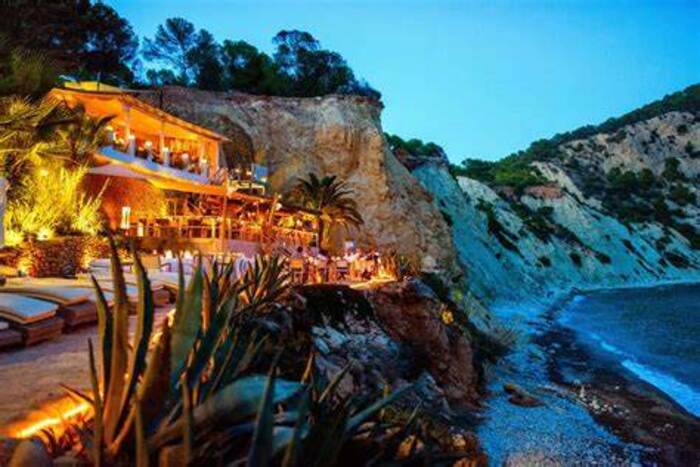 This place is very similar to the previous one, however, its gastronomy is more formal. That is to say, its unique and special views to the cove of Sol d'en Serra. Being elegant, having its own beach makes it a completely exclusive place.
They have Chefs specialized in the realization of canapés and a fusion of Spanish dishes with Italian influences. A menu that is anything but classic. 
Capacity: from 60 to 130 people.
Organization of your wedding in Ibiza:
Cotton Beach Club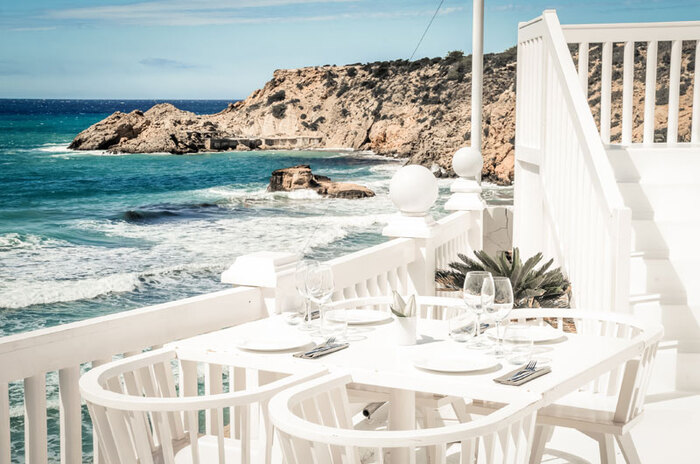 It is located in Cala Tarida. Very popular among the bride and groom for the organization of their wedding in Ibiza as it is located in front of the sea, ideal for drinking and eating. 
One of the things that make this venue special is an incredible whitish colored canopy. It can only be rented for certain private and intimate events. So guests will be able to enjoy an ibicencan night. 
The hiring of DJs and music will be provided by the owners of the venue so you can marvel at live music while sipping a cocktail overlooking the beach and under the stars. 
Capacity: 300 to 400 guests.
Organization of your wedding in Ibiza
: Elements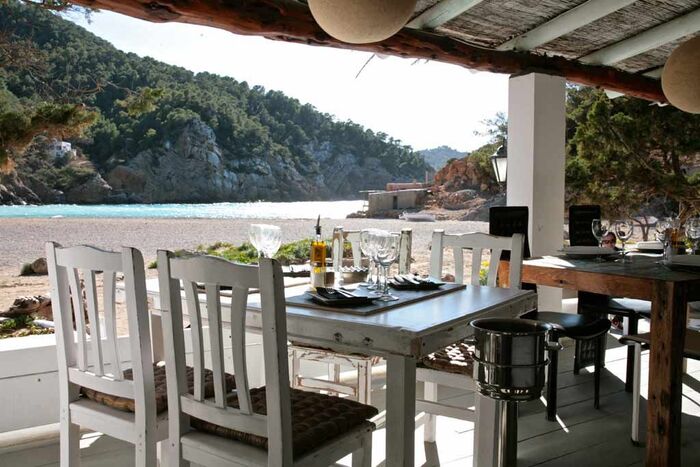 The aspect that characterizes this enclosure is a mixture of hippie atmosphere with the Ibizan. It is located on a hidden beach on the island of Benirras making it completely exclusive and unique.
This place has a wedding planning service in Ibiza so you make sure that everything goes as expected having as few setbacks as possible. The good thing is that thanks to the fact that it is located in a somewhat isolated place your wedding can last until 3 in the morning. 
Capacity: 350 people maximum.
Organization of your wedding in Ibiza
: Elixir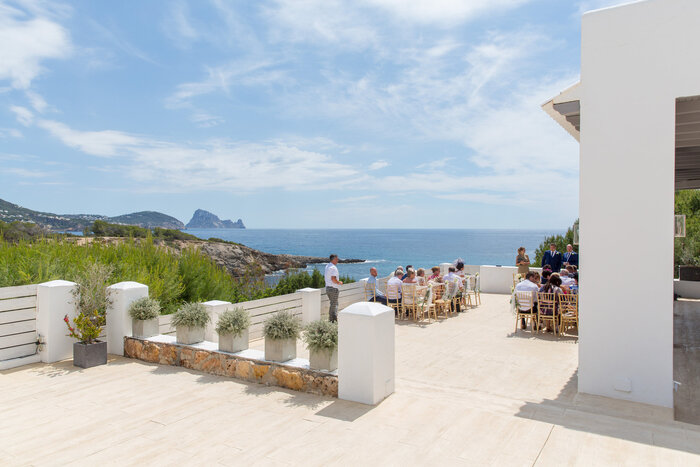 It is located southwest of Ibiza and is one of the few places where this kind of events are organized. So they dedicate all their time to make your wedding perfect and take care of every detail. 
The views they have overlooking the island of Es Vedra so that after giving the I do would be perfect to see the romantic sunset that is seen from this site. In addition you can visit the cove of Es Codolar since descending you find it. 
Capacity: it has a maximum capacity of 180 people, so you have a free hand to invite many guests. 
Organization of your wedding in Ibiza
: Es Jardins de Fruitera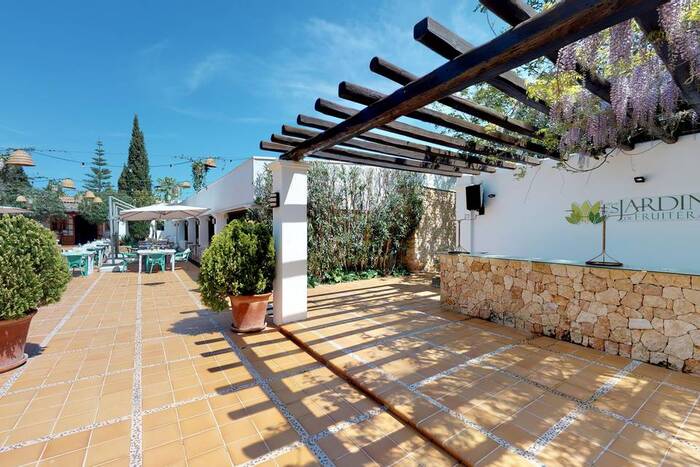 Located in the most rural part of Santa Gertrudis full of orchards. This place is very flexible when it comes to making decisions on how you want to personalize your wedding. 
Its interior has a very cozy air and even an unforgettable rustic style. The decoration of its terraces make this place unique. And as for the gastronomy that characterizes it, they have from traditional dishes to something more "healthy" and Mediterranean dishes. Using the own products of the land and its garden. 
Capacity: you can invite up to 240 people. 
Organization of your wedding in Ibiza
: Ro Ibiza

This venue is ideal for those young couples on a lower budget. It is located in the marina, in San Antonio. The most characteristic feature is the possibility to have your wedding in a fun and funky atmosphere. 
This place has three floors, one with the restaurant facing the street and another with an impressive rooftop terrace with incredible views. 
Organization of your wedding in Ibiza
: Sa Capella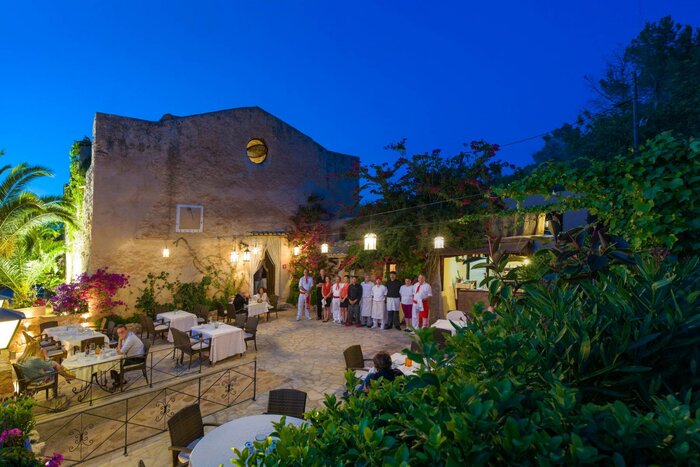 This romantic setting will make your wedding day unique and special. Both the youngest and the oldest bride and groom choose this venue for their big wedding day. It has a medieval charm and very intimate corners. 
The experts who collaborate in the organization of your wedding in Ibiza, will accompany and advise you at all times so that it goes as you wish. 
Capacity: in this case it can be from 60 to 130 guests.
Organization of your wedding in Ibiza
: Sa Punta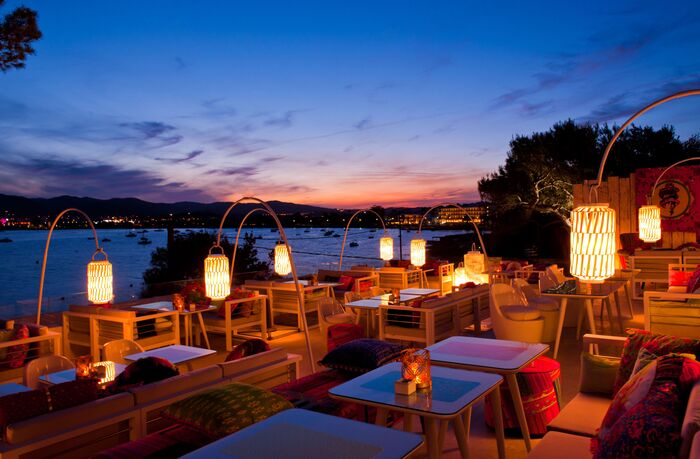 Imagine you are a movie star from the 60s. In this place you immerse yourself in that era drinking champagne in its restaurant in Talamanca. 
The views that characterize this place are incredible. They will perform a giant banquet due to the special cuisine of the place. The realization of dishes with influences of both Asian, French and even Lebanese haute cuisine. Living an experience of flavors.
Organization of your wedding in Ibiza
: Rock House at Pikes Hotel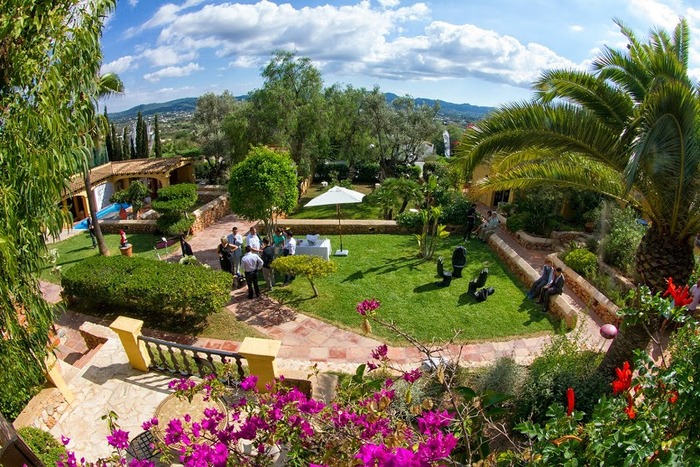 This is a luxury hotel located in Sant Antoni de Portmany. This place has been chosen by Fonsi Nieto and Marta Castro for their wedding day. 
It is a magical space that has been visited by hippies, celebrities and even influential in the culture. Its rooms, terraces and gardens make it unique. It is said that this place looks like the well-known "Alice in Wonderland".
If you are a fan of Freddy Mercury on your wedding day you can feel like him because here he celebrated his 41st birthday and you will also find a suite with his name where you can stay. 
After showing some of the places that we consider to be the most special, unique and exclusive, we hope it will be useful for those brides and grooms who are looking for the place for the organization of their wedding in Ibiza.
And of course don't forget to visit some of the blogs where we will show you more places where you can organize your wedding in the Balearic Islands. 
If you also want to have the help of one of Ibiza's professionals, such as a photographer or a make-up artist, you can also find out about this on our website:
Best wedding and event professionals in Spain » »