There are different cultures across the world which own their own customs and practices in all aspects of life. In Spain, it is customary to go to a wedding where the bride wears white while the groom wears a suit, where there is a ceremony and a honeymoon right after for the laters. However, this is not the case in every culture. Each one of them developed and set their own traditions and features. Would you like to know how weddings are celebrated in other parts of the world?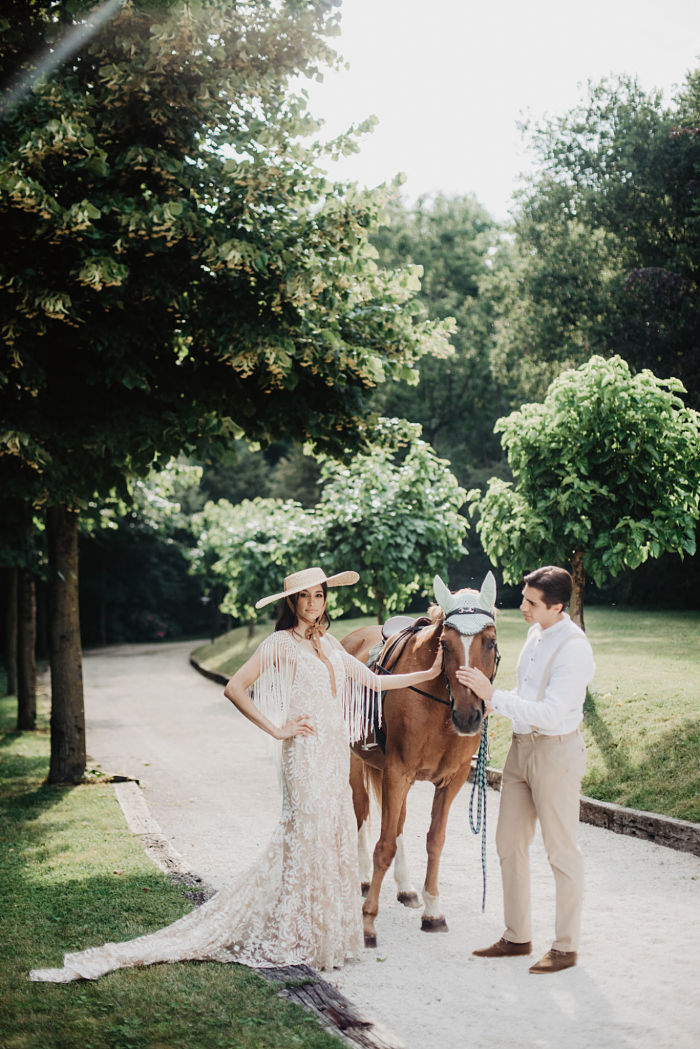 Wedding traditions in Poland
Tradition dictated that three things shall be eaten shortly before the wedding: bread, salt and vodka. Break is the most important since it symbolises hospitality, wisdom and prosperity to come in this new marriage. Salt symbolises longevity in a relationship and vodka to enjoy life. That's life! When they finish eating these three things, they ought to throw the empty cup over their right shoulder backwards. If it breaks, they will have a cheerful wedding.  At the end of the ceremony, the husband holds his wife in his arms to symbolise her being in his arms forever.
Traditions in Germany
In Germany there exists a custom known as Polterabend. It consists of breaking plates or porcelain generally with sticks or brooms to bring good luck in the future household. This is usually done in front of the bride's house. Everything that will unfold is announced out loud and everyone wants to attend it (whether they are invited or not).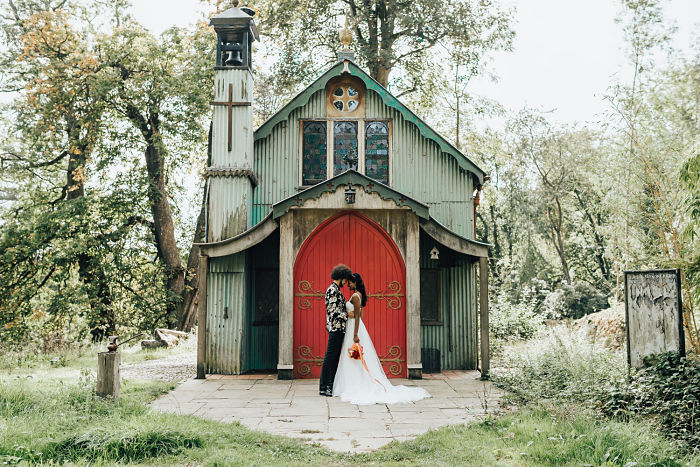 Traditions in the United-Kingdom
The British customs are very different from the Spanish ones. But there are some odd things you will undoubtedly want to know. In General, the groom is the one who does the proposal to the bride. Nevertheless, this changes when it is leap year. In that case, women are the ones who should propose since they are coerced to do so. As regards clothes, British people are known for their elegance even if they are superstitious. Actually, the bride has to wear something borrowed and something blue. This is the only way to guarantee happiness for both of them in their post-wedding life.
Wedding traditions in Denmark and Sweden
In the Nordic countries, they also have very odd customs. Women often rob their partner of a sock to drill it. Being unattractive causes no other woman to approach the man. On the other hand, Swedish people often take stag parties very seriously. They organise parties based on tests of courage where they have to pass a series of tests.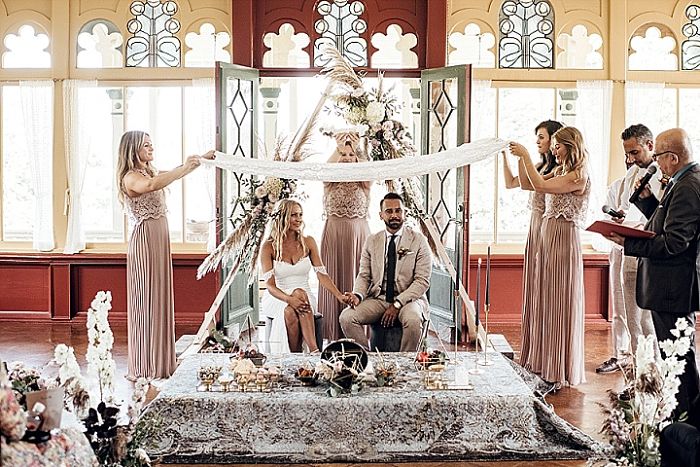 Wedding traditions in Austria
Abducted bride! Indeed, this is one of the most famous customs. The bride hides herself in a bar while the groom has to seek her. Another custom is waking up the bride with firecrackers in front of the house. Thereafter she is invited to have breakfast with people who have awakened her.
Wedding traditions in France
In France, it is customary to hold an auction of the bride's garter during the wedding ceremony. She hikes her dress up little by little while the guests pay for every inch of skin that is being revealed. When she can no longer hike it up, the guest who has bid the most money gets to keep the garter.
As you have understood, depending on where you are, a lot of changes due to ancestry, customs and social influence are bound to happen on your wedding day. Would you like to include your phone number on this special to make it funnier?