Different destinations around the world are becoming more and more popular, as is the case with Portugal, a country that has recently become one of most popular countries for getting married.
So, yes, Portugal is in fashion and may be the place you are looking for to say "I do": thousands of hours of sunshine a year, a pleasant climate, miles of beaches that lead to the Atlantic… sounds good, doesn't it?
Well, if you only know of a few reasons to celebrate your wedding in Portugal… in this article we are going to tell you all of them… but be careful! Because after reading it you won't be able to imagine your destination wedding taking place anywhere else.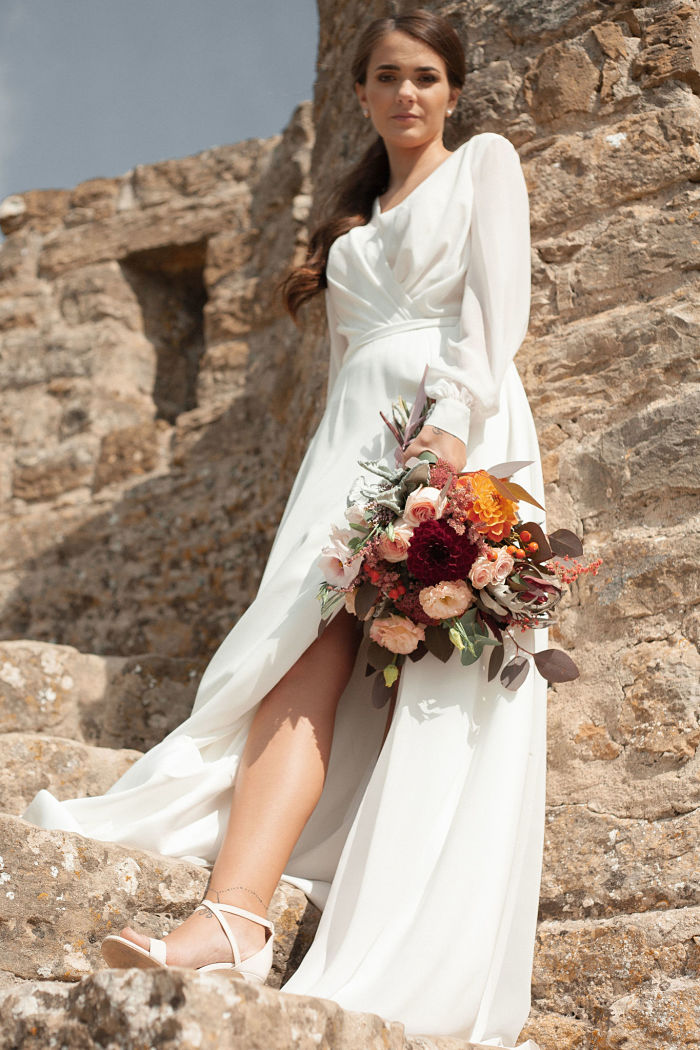 The climate, considered to be one of the best in Europe
We couldn't begin with anything else but the climate of this sunny and peaceful country, because there are more than 3000 hours of sunshine a year in Portugal!
Sunny summers, windy autumns, rainy winters, bright springs… This means you can get married in the sun at any time of the year, not just in summer, the whole calendar at your disposal for you to set the date you want with this Mediterranean climate!
And under no circumstances will you find the thermometer below zero, making it one of the most pleasant climates in Europe!
Gastronomy for the banquet that your palate will appreciate
Because Portugal is also famous for its gastronomy: rich, varied and high quality. A banquet full of Portuguese food will captivate each and every one of your guests!
Queijo da serra (cheese), arroz caldoso (a rice and fish dish), carne de cerdo a la alentejana (pork with lentils), bacalao dorado (salted cod), caldo verde (famous cabbage and chorizo soup), francesinhas (the signature sandwich of Porto), polvo à lagareiro (roasted octopus), alheiras de mirandela (sausage mixed with bread and meat)… no one will know where to start with these Mediterranean-style dishes.
Not to mention their desserts which, added to their good wines, the best fish in the world and their unique olive oil, will help you even more to always remember your wedding in Portugal.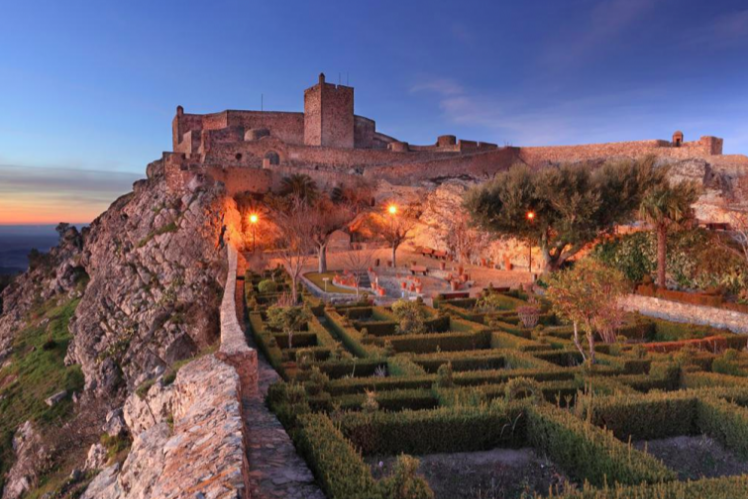 Mesmerising places to walk down the aisle
Here, the options are endless, because Portugal offers so many romantic spots, such as: heavenly beaches, castles, lakes, fields, parks and gardens, rural landscapes… perfect for all tastes!
If you want to get married on a beach, your favourite areas will be the warm beaches of the Algarve and Faro, the virgin beaches of Alentejo, the traditional beaches of Albufeira or the famous beaches of Cascais and Estoril, which are perfect for couples looking for history and cosmopolitanism. Well, well… there are plenty of beaches here!
If you are more urban, Porto and Lisbon will be the best options: lots of walking, lively nights and the best chefs in the whole country. Just like Sintra, a town full of greatness and a lot of style.
Would you prefer to say "I do" in a farm, country house or palace in the middle of the countryside? Then you'll be enthralled by the terraces covered with vines, the plains, the orchards or the Sierra e la Estrella covered in snow.
But if there are places par excellence that are very popular for weddings, those are the archipelagos with their islands, such as Madeira and the Azures.
Diversity, diversity and more diversity
This country, over quite a small area, has an infinite number of landscapes, as well as many leisure activities as well as a cultural and historical heritage that is unique on a global scale, and even has several World Heritage Sites!
Tradition and the avant-garde balance each other out so that, together with the excellent hospitality of the Portuguese people with their politeness and courtesy, Portugal is known as one of the most diverse countries in the world.
And it is very easy to communicate since many of the Portuguese inhabitants speak Spanish!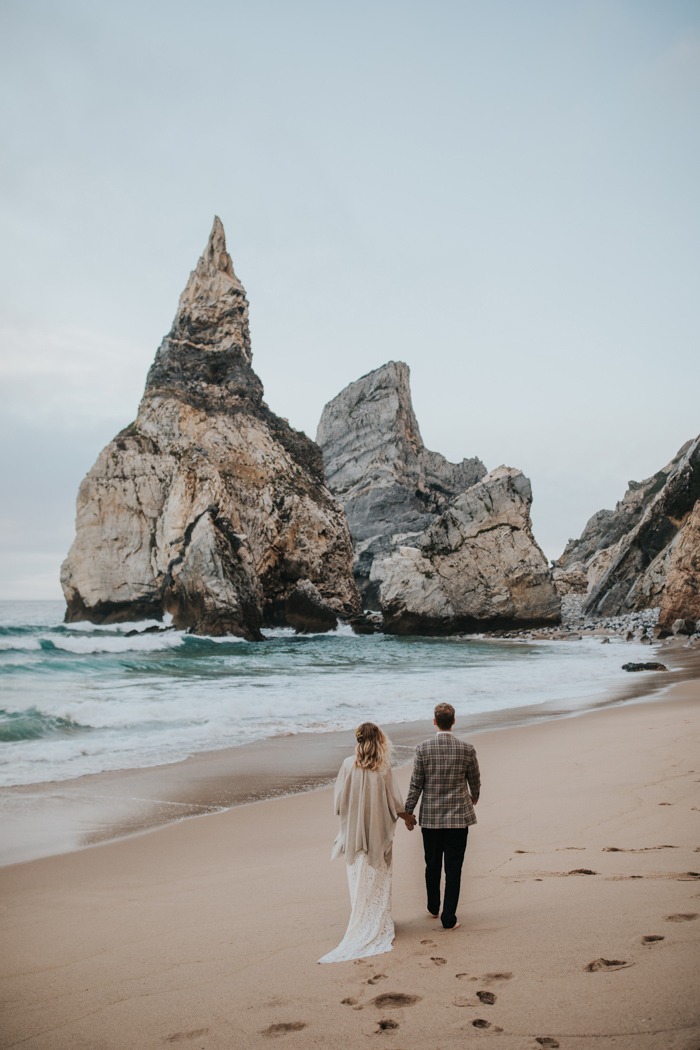 Your bank account will thank you for getting married in Portugal
And this is because weddings in this country are incredibly affordable, as flights are low cost, as are accommodation and catering services.
So, Portugal is perfect for those couples who have a smaller budget, but don't want to miss out on luxury and exclusivity. Take a trip to the west of the peninsula!
The legal processes for getting married are very easy!
ID cards, certificates, licenses… what do you need? First of all, don't be afraid, because Portugal offers many facilities when it comes to registering to married in this country.
In this country, same-sex civil weddings are legal and do not have any complicated requirements, as they can be celebrated in the venue of your choice without having to be approved by the church. Furthermore, an officiant will travel to any venue to give a blessing to the new husband and wife, husband and husband or wife and wife.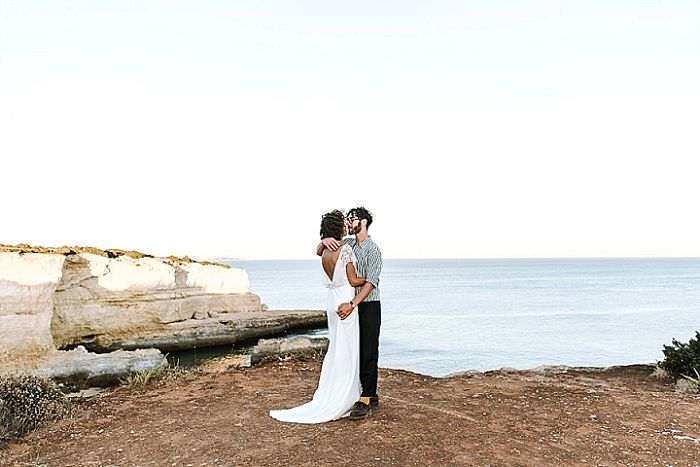 Having a wedding planner for your wedding in Portugal is important
Because celebrating a destination wedding requires organizing it from a distance, and that is not an easy task! That is why it is best to have a Wedding Planner who is an expert in destination weddings, as they have the best experience and the best suppliers so that you have the best pictures from the big day or so that all of the flowers are fresh and ready for your arrival.
And what a coincidence that this is exactly what we offer at Perfect Venue! So, don't hesitate to visit us if you want to start the preparations for your wedding in Portugal.