We've all heard everyone say, "it's over before you know it!" When they talk about their wedding day. Well, we say why not turn a day into a long weekend! Keep the party going and embrace the trend of an amazing three-day weekend wedding celebration. No matter where your wedding is, there's no reason to keep the fun to just one day. With some creative planning, you can really celebrate in style. Don't stop the party and relax with these wedding weekend top tips.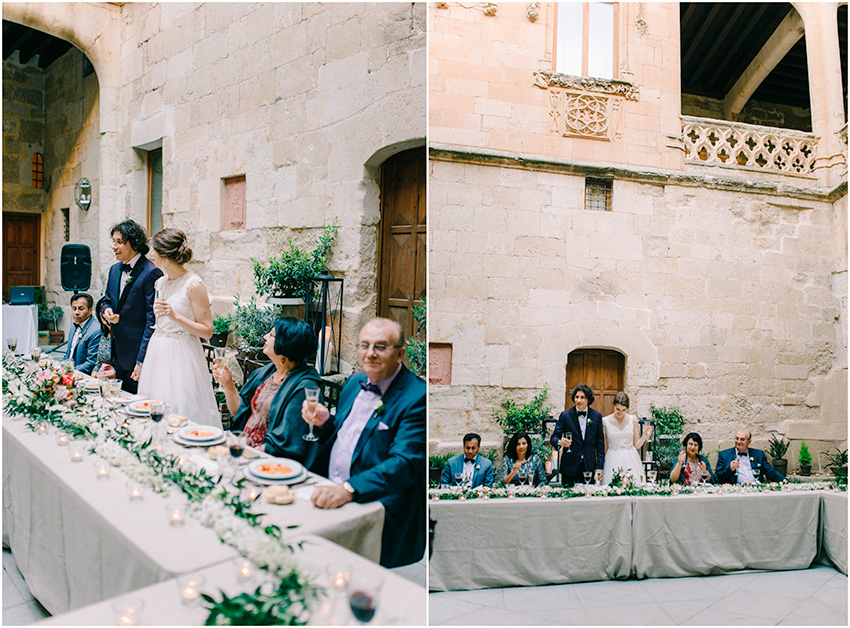 Photography: Buenas Photos / Organisation: Natalia Ortiz
Welcome Party
A get-together with all of your guests is a great way to welcome everyone to your event. A nice relaxing way for you to catch up with those long-distance friends. Make sure you organise this at least a day or two before the wedding day and that it doesn't clash with your rehearsal dinner! If you're running tight for time, why not have the party after your rehearsal dinner?
It's not too important where you hold this or who hosts this, all that matters is you create a nice environment for everyone to relax and have a good time in. The hotel where your guests are staying is always a nice choice, but don't hesitate to make it a real experience. A rooftop bar, a boat with a buffet and drinks? Anything you can think of. Don't ask the groom's parents to host if they are hosting the rehearsal dinner though. What really matters is the people there, so invite as many of your guests as you want, especially those that have travelled a long way to be with you on your special weekend.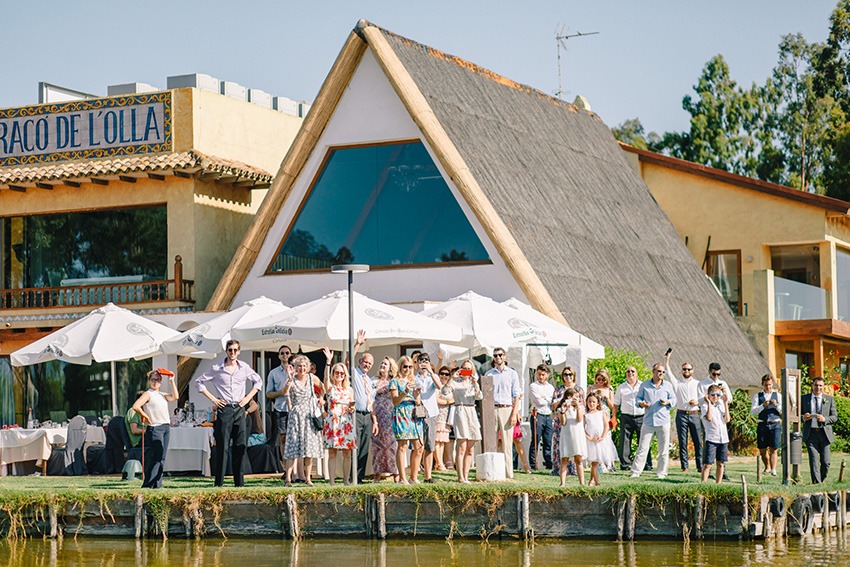 Photography: Buenas Photos / Wedding planner: Natalia Ortiz
Rehearsal Dinner
The evening before the wedding, excitement reaches its peak. You've just finished your ceremony rehearsal and a great way to celebrate is a rehearsal dinner. A more relaxed dinner than the one you'll have on your wedding day, where you can toast and roast to your heart's content. It's a great chance to thank everybody for coming and to give a gift or a toast to all those who helped you create your special day. Some couples will want the rehearsal dinner to be a quieter, more intimate occasion with just close friends and family in a restaurant, but others will want to include all of their guests and have a barbeque in the garden. Don't feel bad for not including everyone, that's what the welcome party is for! Normally the groom's parents will host the dinner, but this depends who paid for the wedding and it is perfectly alright for the couple or the bride's parents to host the rehearsal dinner for your weekend wedding. You might want to consider inviting the wedding photographer, as a rehearsal dinner can be a good opportunity to get a feel for all of the guests and what kind of shots they'll be going for the following day.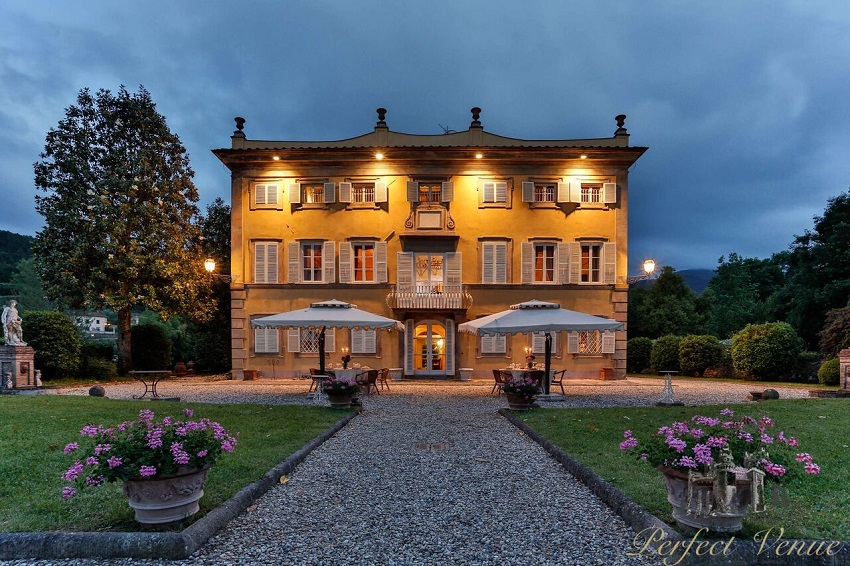 Villa Lenka, in Tuscany
Farewell Brunch
Finish off your dream weekend wedding with a farewell brunch! It gives you the chance to say your final goodbyes to your guests and family before you head off on your honeymoon adventure. You want to make sure this is always the morning after the wedding, and make sure you consider hotel checkout times of your guests when deciding what time to hold it. You don't want it to be too late either, as you wouldn't want to interfere with your guests' plans to leave. There's no tradition here, so anybody can host this brunch, but it would be a nice touch if the newlywed couple were to host. However, if one side of the family has a lot of visitors from far away, then that side of the family could host it too. The brunch also gives you a nice opportunity to invite some people that maybe didn't get an invite to the day itself, such as other friends or children. These events do tend to be more for those who have travelled a long way to be with you on your special however, so make sure you prioritise those on your invitation list. Just like the welcome party, you can host this wherever you feel is best. To really mix things up and end in style, do it in a space you decorate with a theme related to your honeymoon. You can throw in related foods too, if you're off to Greece, serve a buffet of Greek food like Feta and Gyros, or if you're going to Thailand, how about a traditional Thai spicy fruit salad?

Masía Casa del Mar, in Spain
Finally, if you think your wedding weekend is turning more into a holiday (4+ days), you might want to think about laying on some additional activities for your guests who are unfamiliar with the area and want something to do. You might consider activities like a sunset yacht cruise, tequila sampling or white-water rafting, really anything that the location has to offer. Be sure to provide all relevant information to your guests long before the date, with another letter after the initial invitation or on your wedding website. They don't want to get caught out with unexpected costs or be unable to do an activity because it wasn't reserved with enough time spare.
If you would like us to help you plan your perfect wedding weekend, organise activities for all your guests and all the meetings you desire, write to us at info@perfectvenue.eu and we will bring it to life for you.