Who wouldn't want to get married in beautiful Bordeaux? It is an idyllic location for your dream destination wedding!
If you love class, elegance and French airs, then Château de Garde is the perfect place for you!
Take a look at Nicki and Richard's beautiful wedding in Château de Garde by Jenny Morel to inspire you for your own destination wedding in Bordeaux.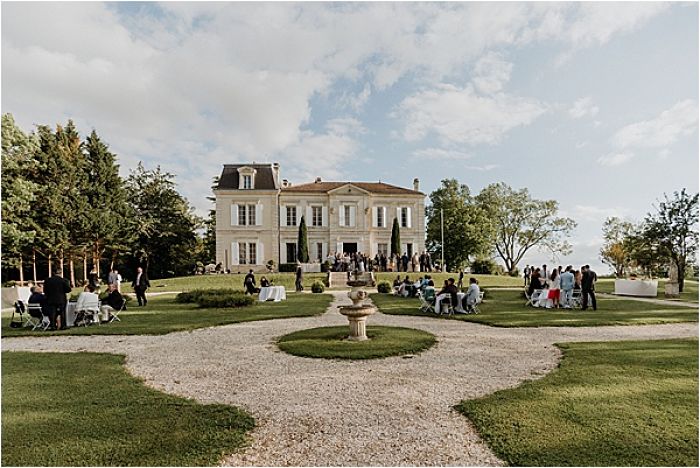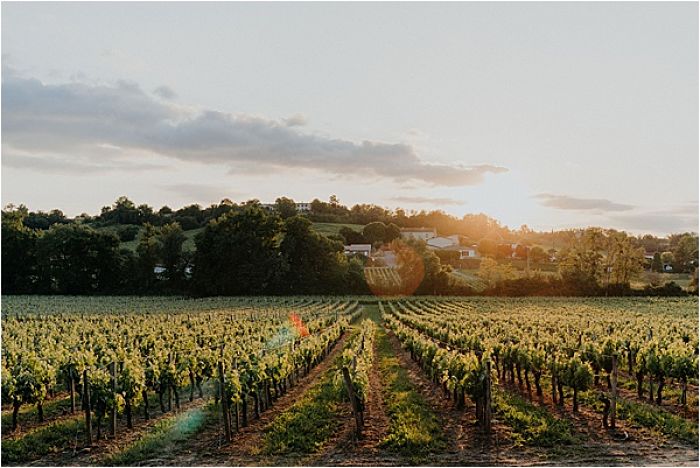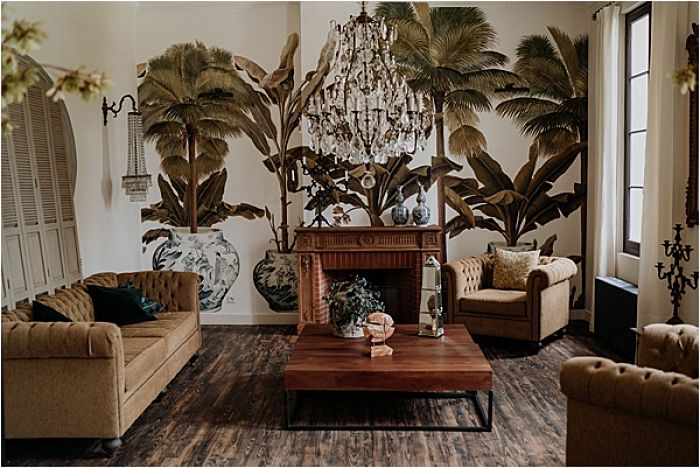 The Venue: Château de Garde
Château de Garde is a beautiful venue located in southwest France in Bordeaux. Completely renovated and full of class and charm, this château can be hired out for your event for the whole weekend!
Nicki, originally from the USA and Richard from France wanted to find a charming place in France to tie the knot and fell for this beautiful venue due to its class and due to the fact that they could have all their loved ones there with them for the entire weekend! It provided a most close and intimate atmosphere, perfect for their wedding!
For the ceremony they decided to get married facing the vineyards which surround the château.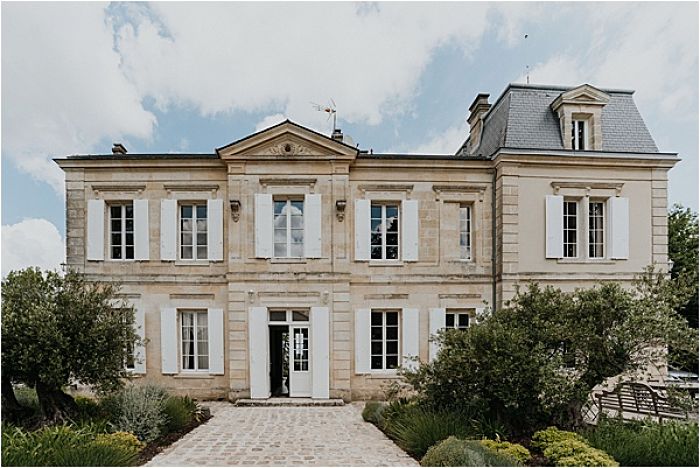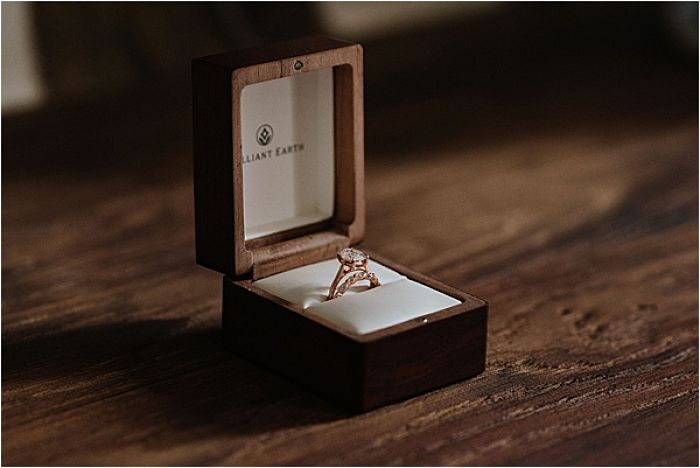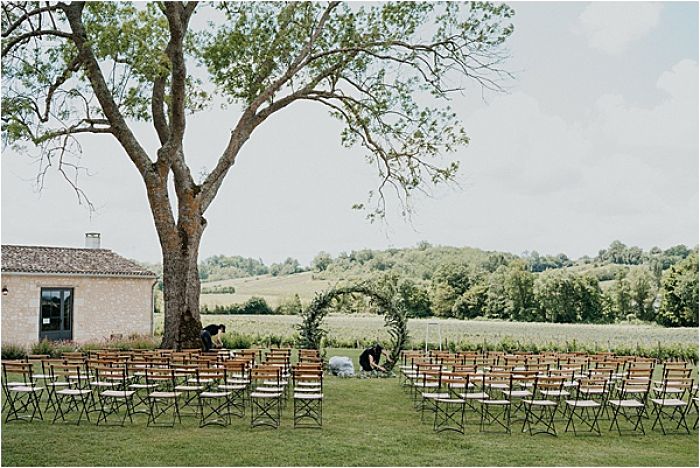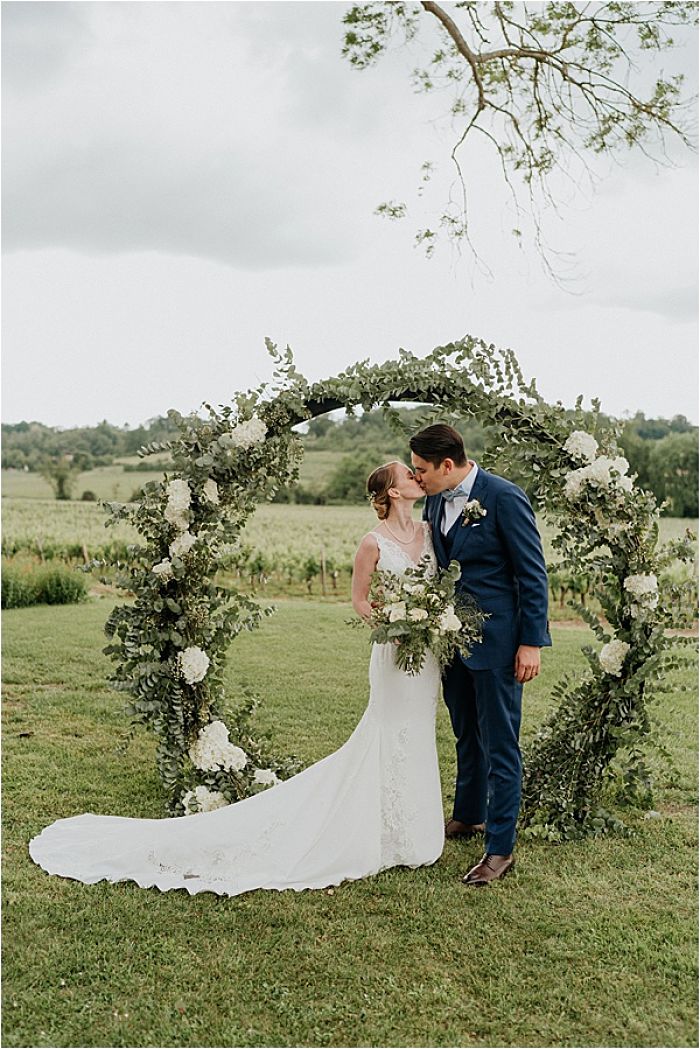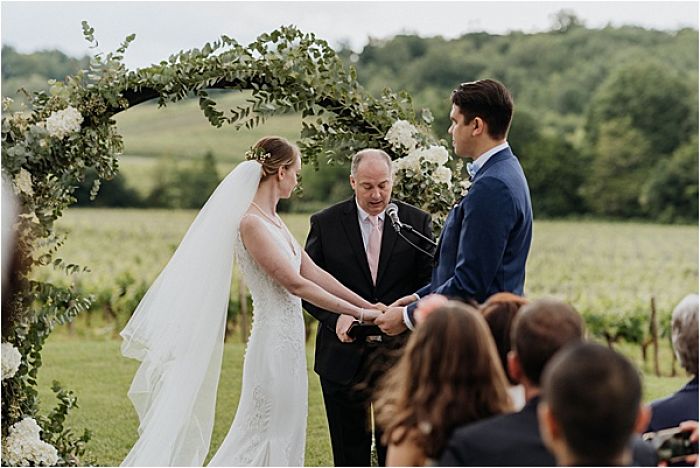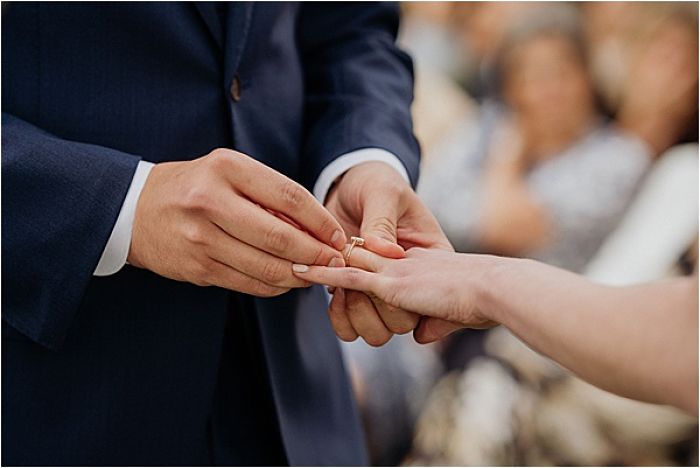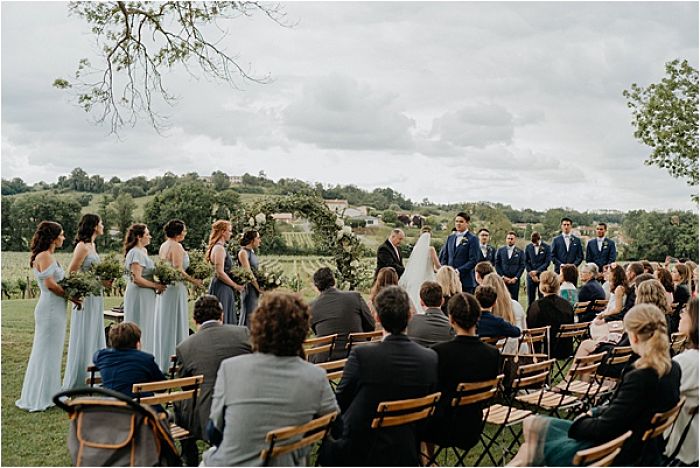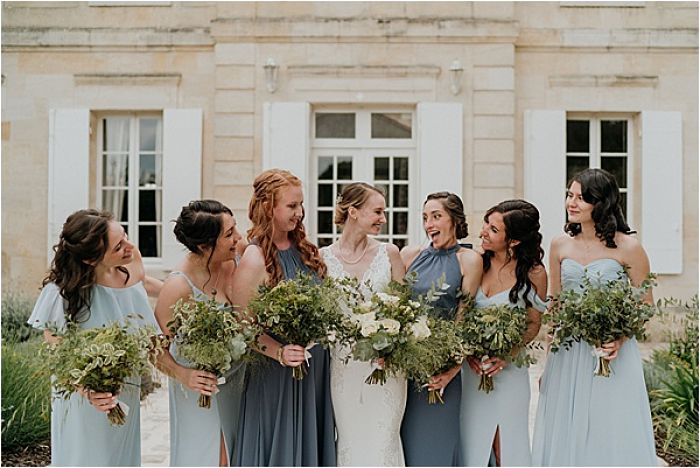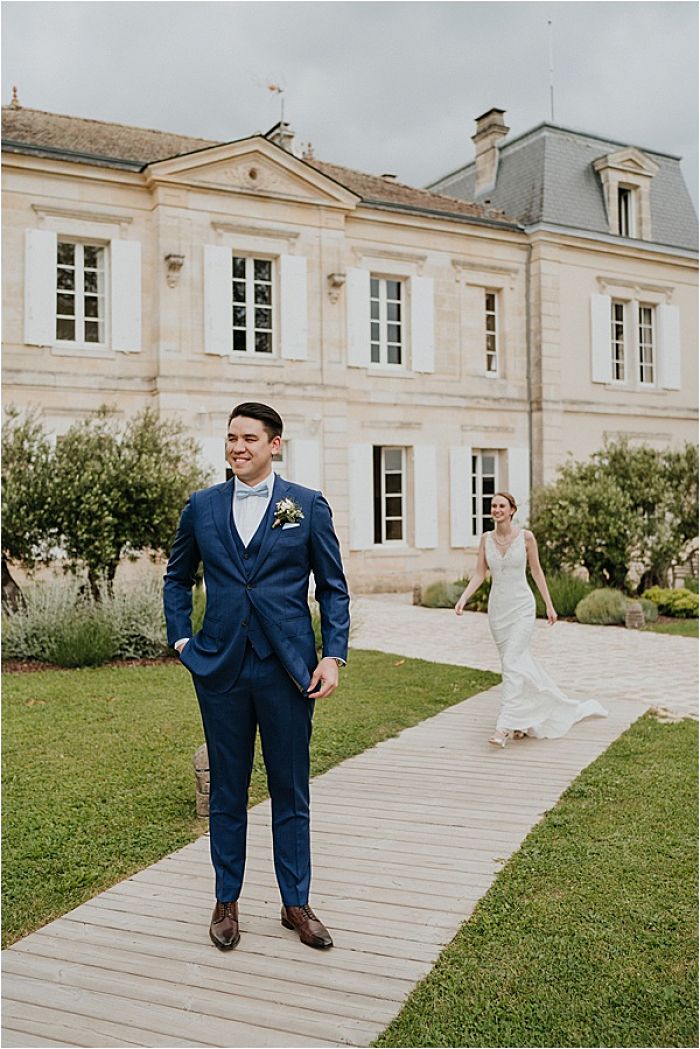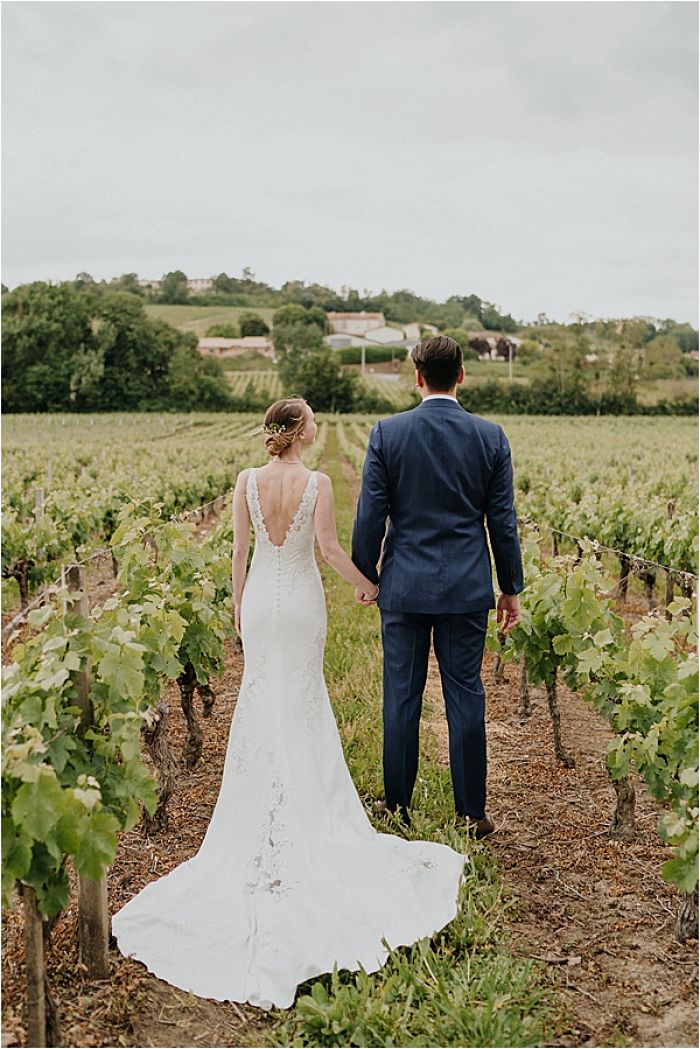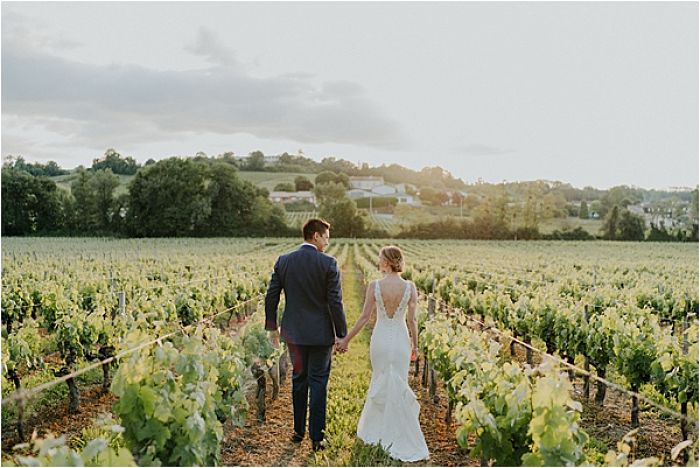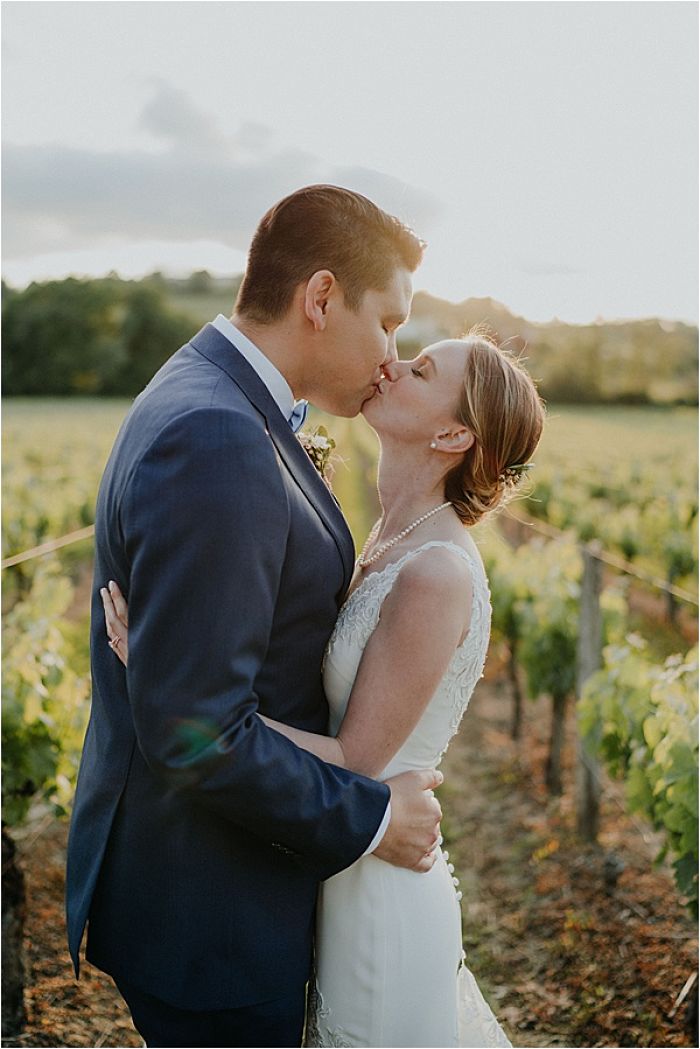 The bride's style was elegant, matching the class of the château
For the big day, the bride chose an elegant V-neck white dress with lace and an open back with buttons accompanied by a long train.
Nicki decided to accompany this look with an updo hairstyle, a low twisted bun with small white flowers to match her wedding bouquet. Her hair was done by Maëlle Poveda.
The bride's makeup, done by the professional Cassandre Gois, was also natural to match her look on the big day!
The bride's bouquet was beautiful and natural, full of white roses, daisies and lots of green leaves which was a colour theme throughout the wedding venue as the seating plan was also surrounded by green leaves and white flowers and even the centrepieces were made up of this beautiful flower combination!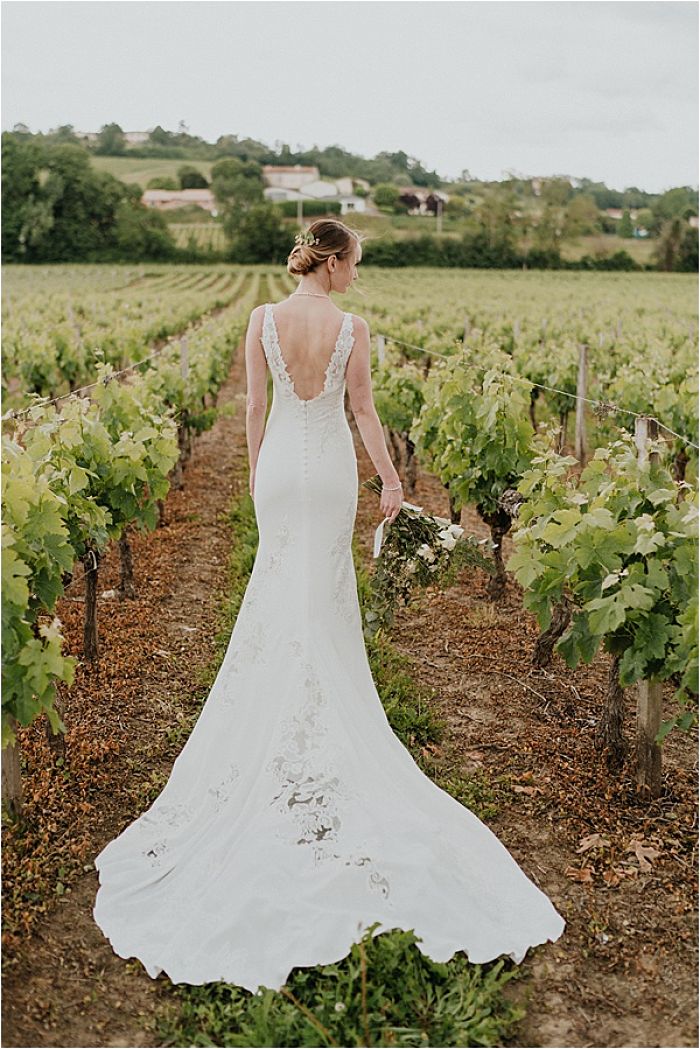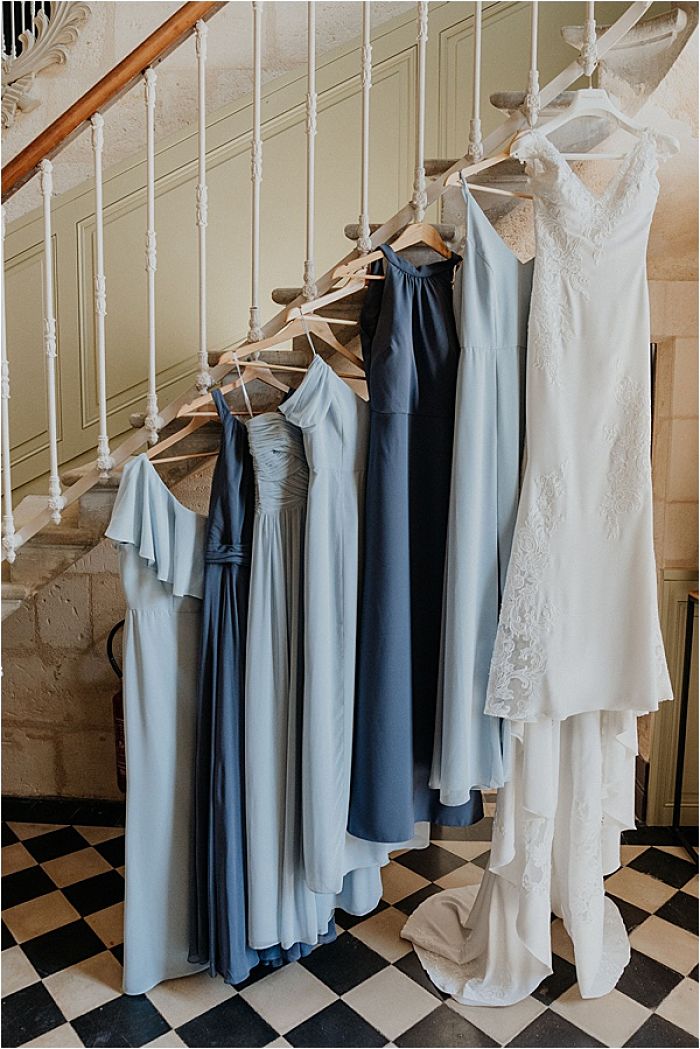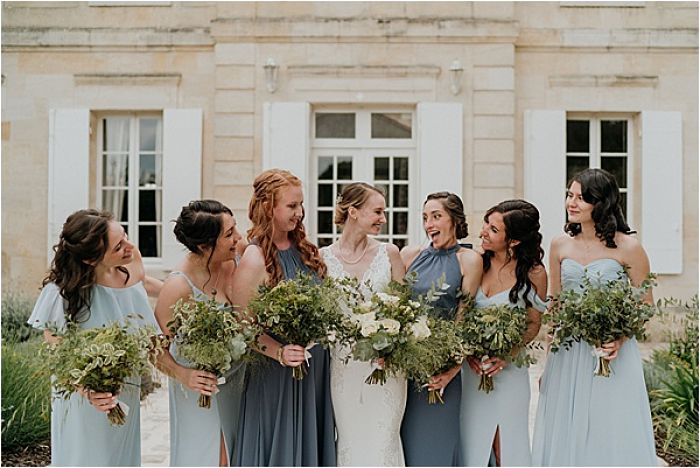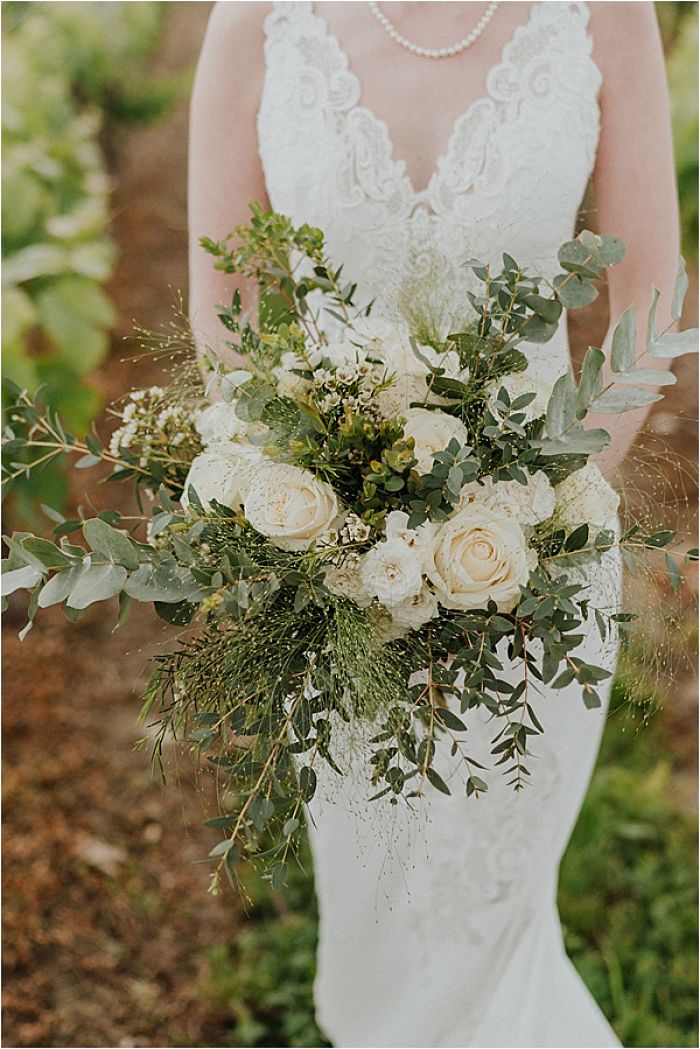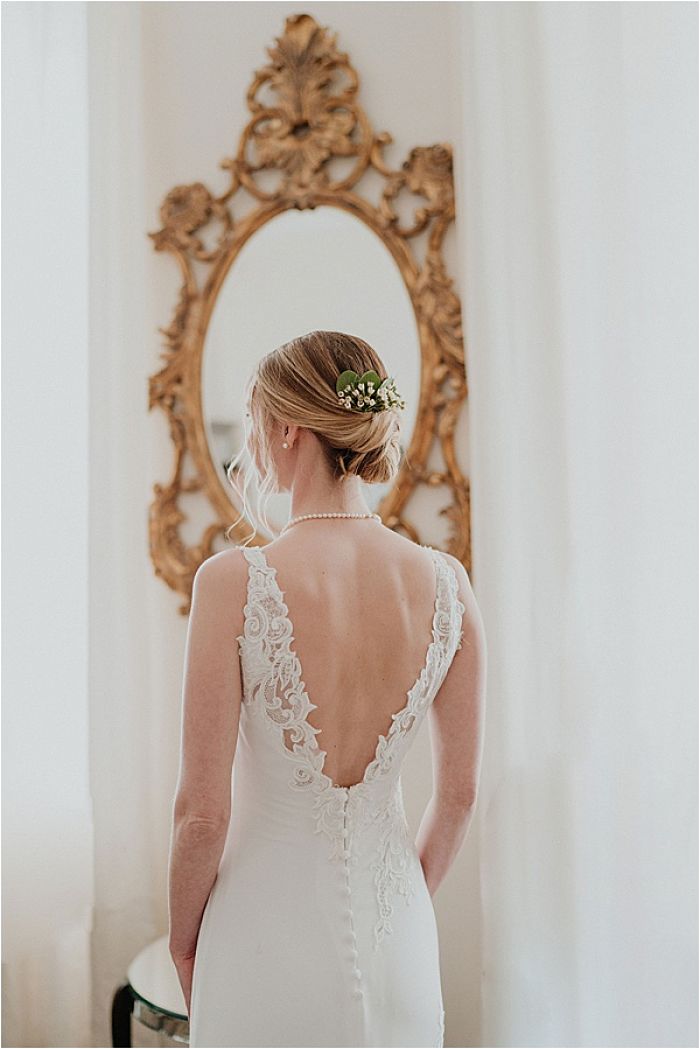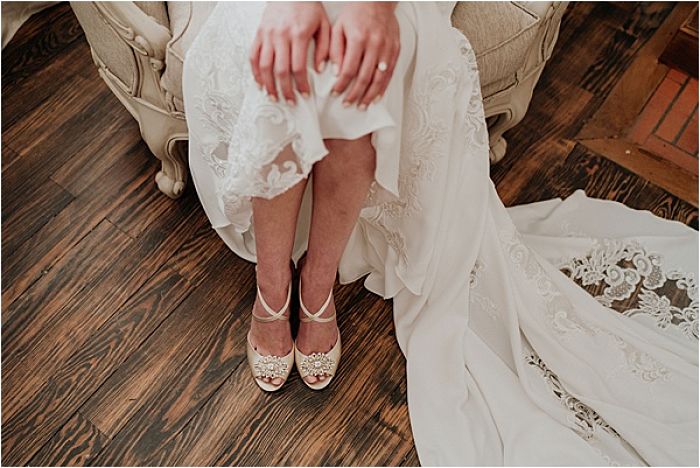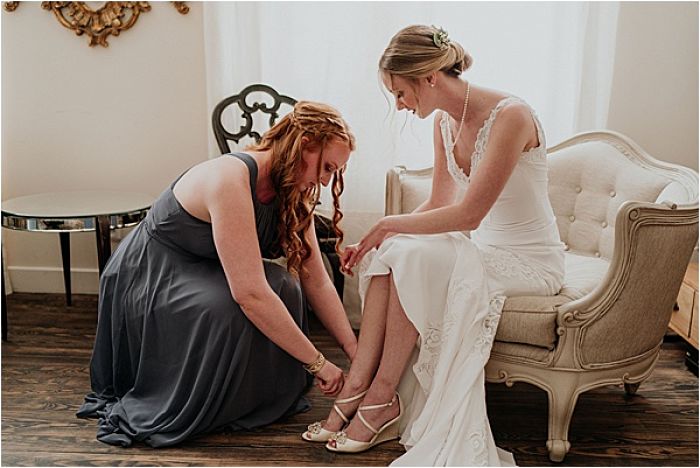 The groom opted for a smart blue suit with a flower brooch that matched the bride's bouquet
The groom, Richard, chose a smart navy-blue suit with brown shoes. This was accompanied by a white shirt and light blue bow tie! He also decided to add a small flower brooch pinned to his suit jacket to match the bride's bouquet on the big day!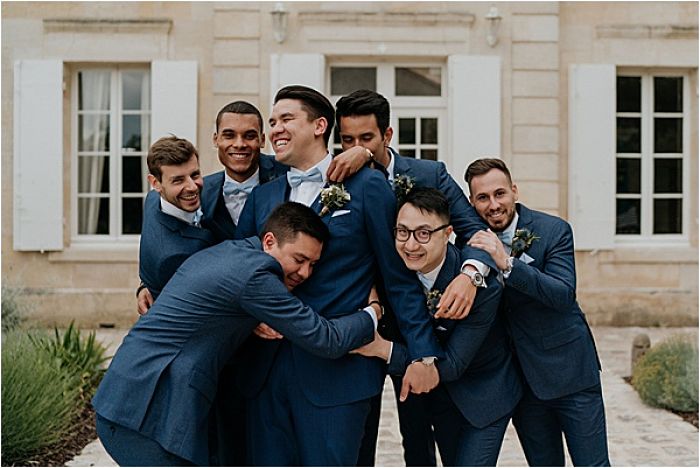 The wedding cocktail and reception
After the wedding ceremony facing the vineyards, the couple invited their guests to enjoy a cocktail and beautiful wedding reception with a live band, various food areas and even a champagne fountain!
The natural theme of the wedding was continued with the selection of wooden chairs and tables for the reception in a beautiful room with wooden beams and a fireplace, providing an intimate atmosphere for the couple and all their guests.
All the guests enjoyed the event at this beautiful château in Bordeaux, leaving them with memories that will last a lifetime!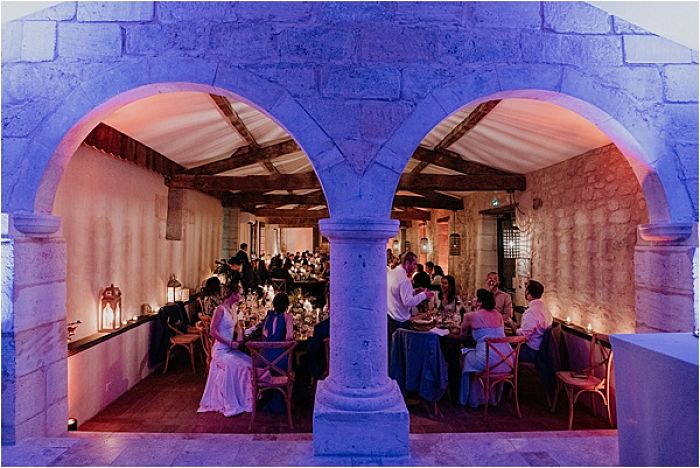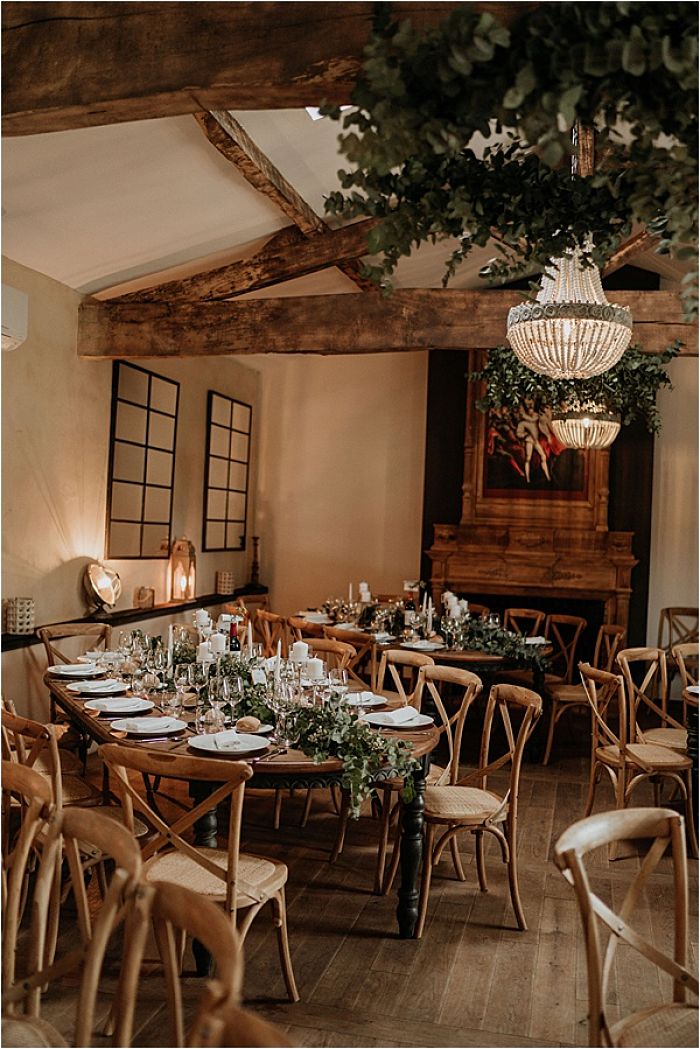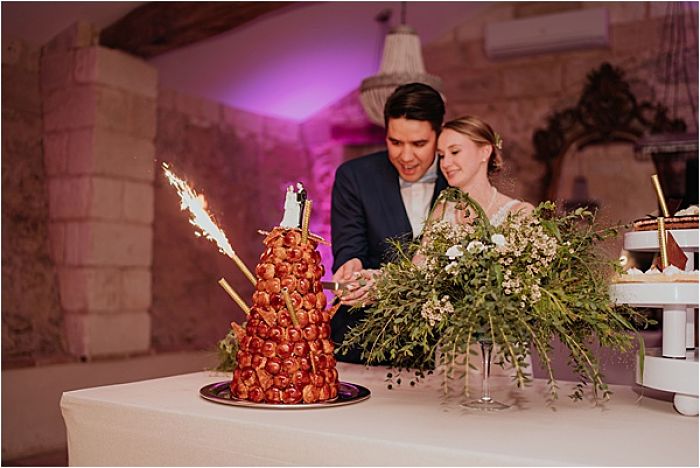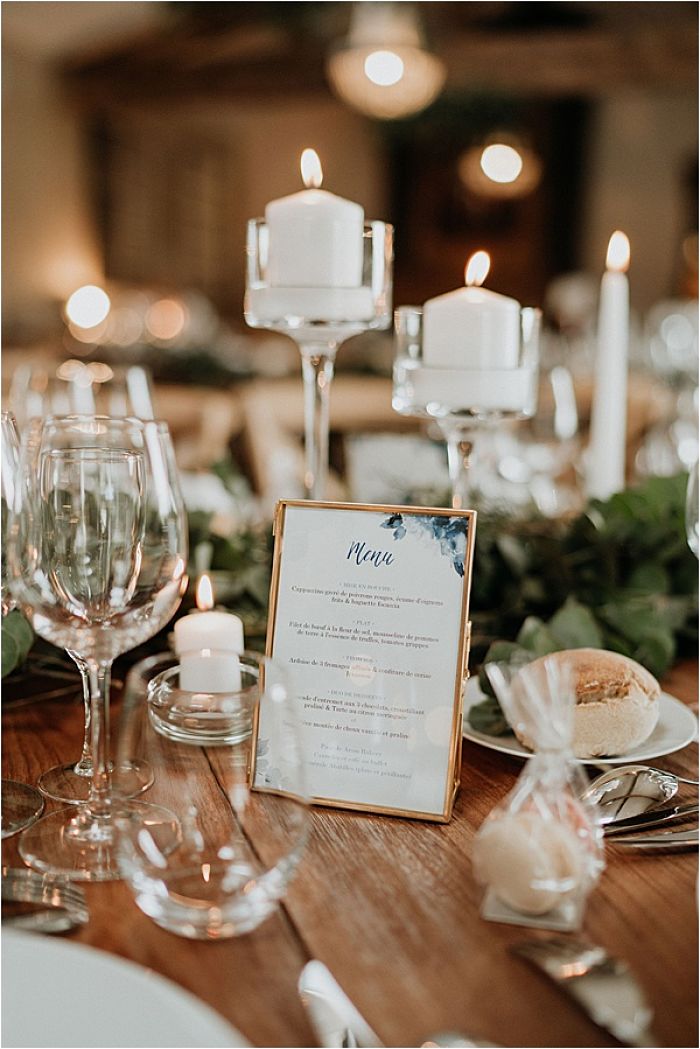 Are you also interested in having a wedding in France? At Perfect Venue we can make your dream wedding become a reality! Just contact us and we would be delighted to help you!
Take a look at our blog for even more wedding ideas!
Wedding Team:
Wedding Planner: Jenny Morel //  Wedding Planner: Elise Gorisse // Venue: Château de Garde // Catering: LACEO // Decoration: Loy Kapel // Makeup: Cassandre Gois // Hair: Maëlle Poveda // Wedding photographer: Ulrike Photographe// Shuttle: Atlantique Berlines